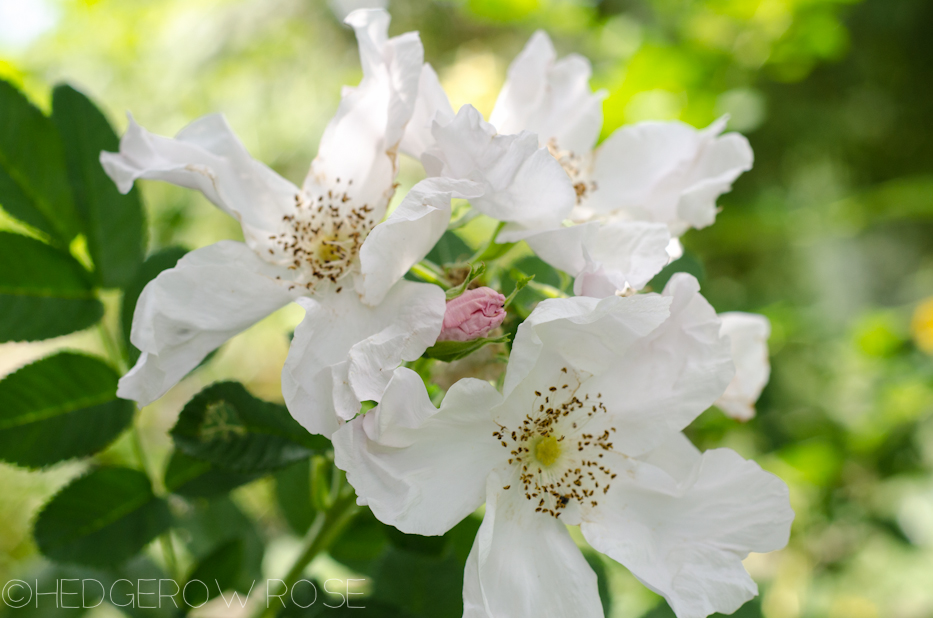 If you grow roses, at some point you are going to have your heart broken. It's an inevitability. I know I certainly have–a bunch of times. I think the key to minimizing the heartache, is making the proper choices in the first place. Oh, if I could go back in time and tell myself not to waste my time/money on so many of the roses that I chose to add to our garden. You know how I keep records? It's embarrassing the stack of pages I have for the roses that didn't cut the mustard.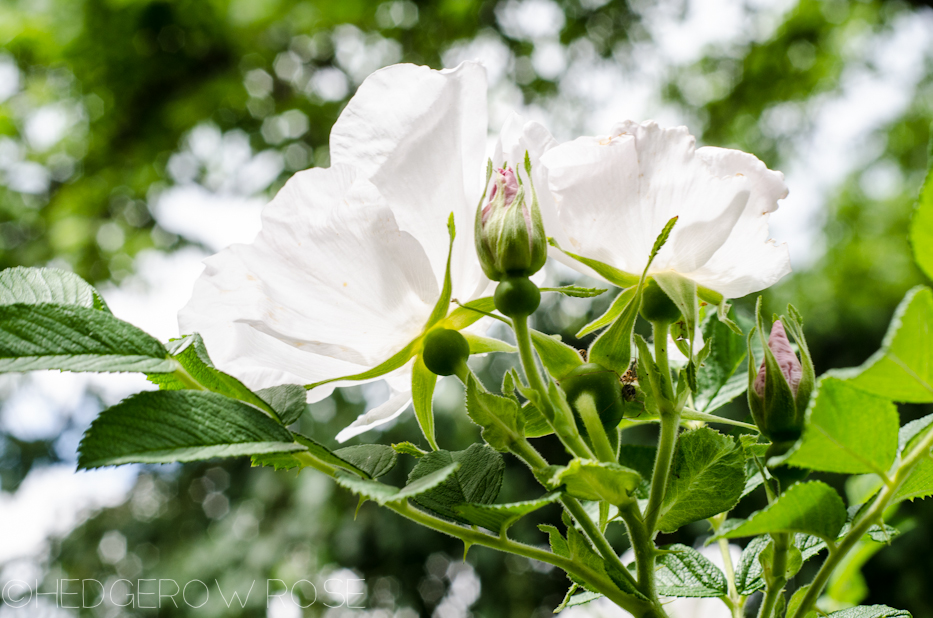 So let me offer some hard-earned advice on a rose you should be growing if you want one that's just going to do it's thing and look beautiful with very minimal effort on your part. (That is, unless, you aren't OK with a rose suckering because R. rugosa 'Alba' does indeed like to spread. We have ours planted in the back of a border where it will be allowed to run a bit wild so the suckering doesn't bother me.)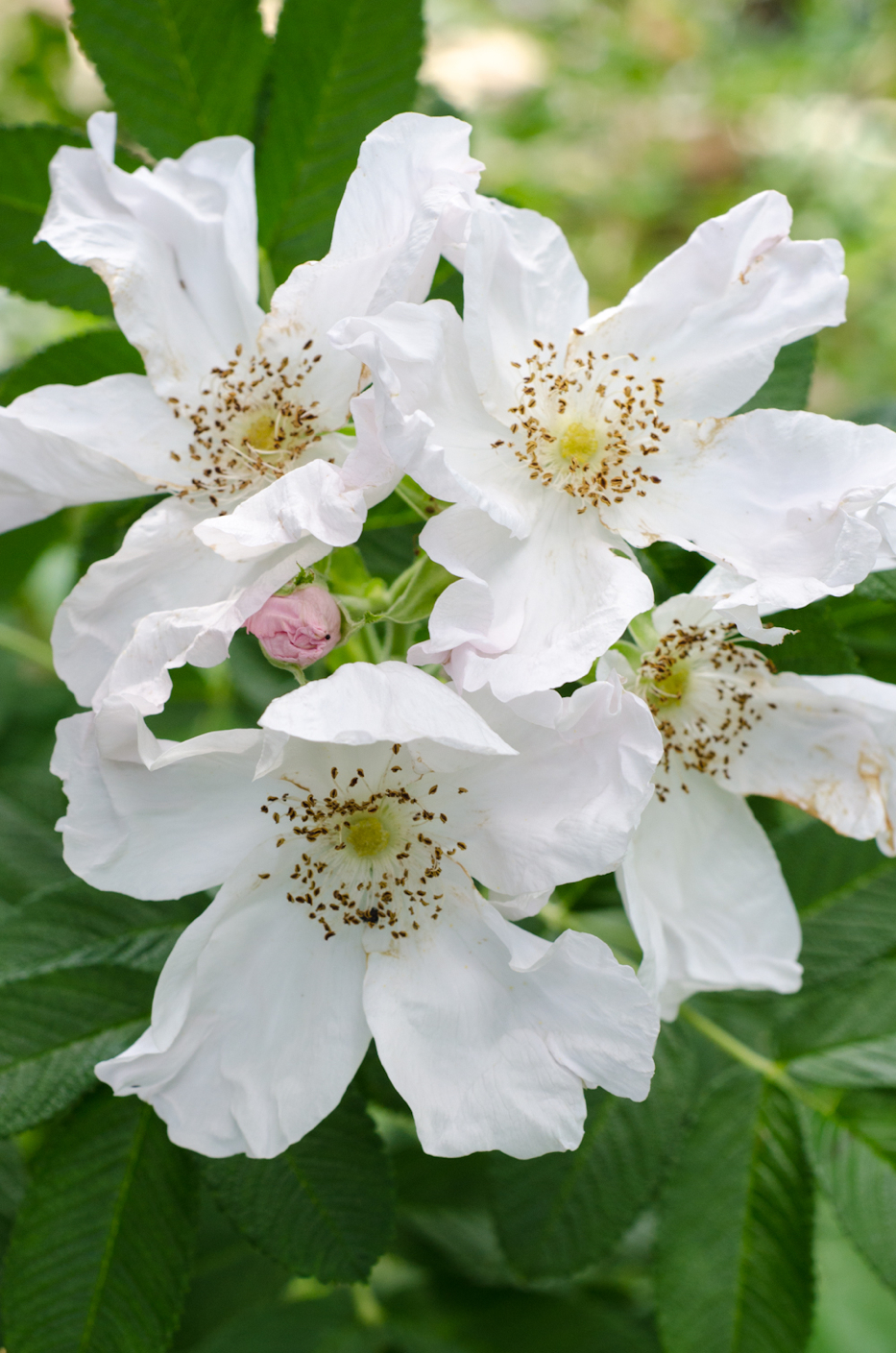 As you would expect from a Rugosa rose, R. rugosa 'Alba' is very, very cold hardy. Down to zone 2b as a matter of fact. So get in on this one, Winterfell Gardeners! Also typical of a Rugosa, she doesn't like to be sprayed–but this rose is so healthy you wouldn't need to worry about that anyways. Don't deadhead 'Alba', because I have read she produces great-big-glorious hips. I wish I could confirm that but she never produced any lasting ones for me. I wonder if ours is too young? It's a head scratcher.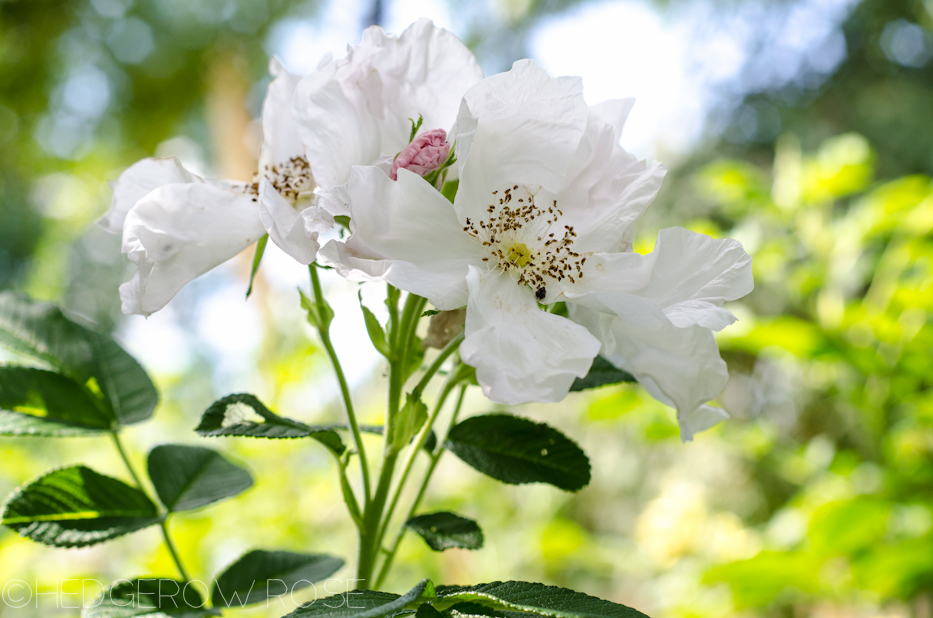 But look at those flowers! Starting as pale pink buds, they open to large, blousy petals in the purest of whites, with crowns of stamens at the center a veritable feast for the bees. 'Alba' also repeated later in the summer, growing tall and wide in a shadier section of our garden (nearby 'Félicité Parmentier') giving me hope during a really rough summer for our roses. Nope, this is a rose that would never break your heart. More HERE.