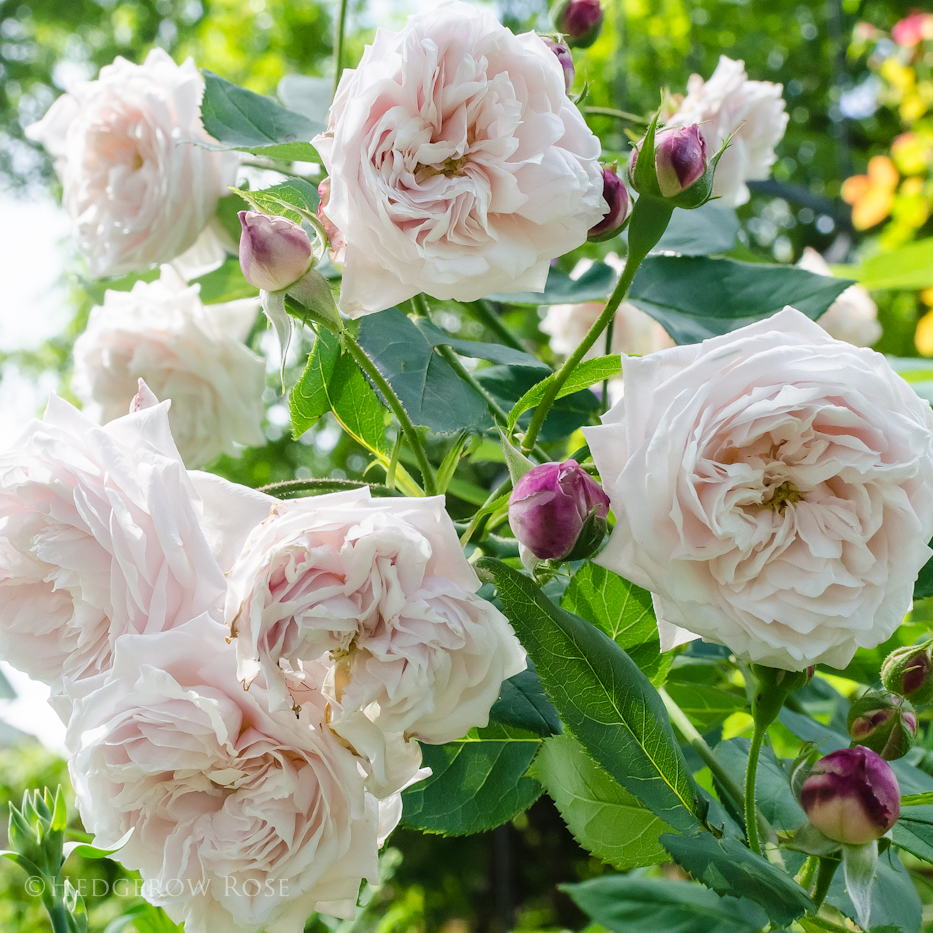 Continuing our celebration of roses this month, I am so excited to share a fairly recent addition to our garden: 'Comtesse de Rocquigny' a Bourbon rose from 1874. The Comtesse was purchased from Vintage a couple of years ago and spent the requisite time in a smallish container before being planted out into the garden last spring.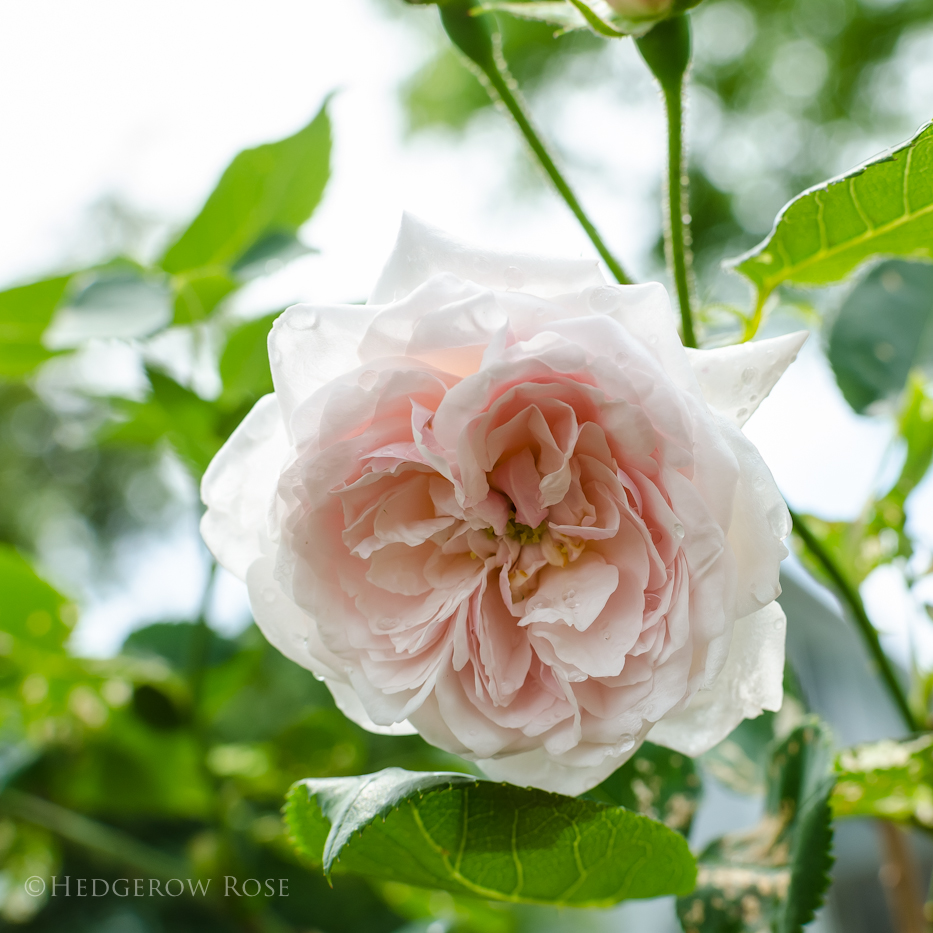 That first season, as the Comtesse was still getting her sea legs as it were, she barely grew at all, the leaves were spotty, and not a single bud was formed. She reminded me of Mme Calvat, actually, when I first introduced her to our garden, and since I love Mme Calvat I was willing to give Comtesse de Rocquigny a chance.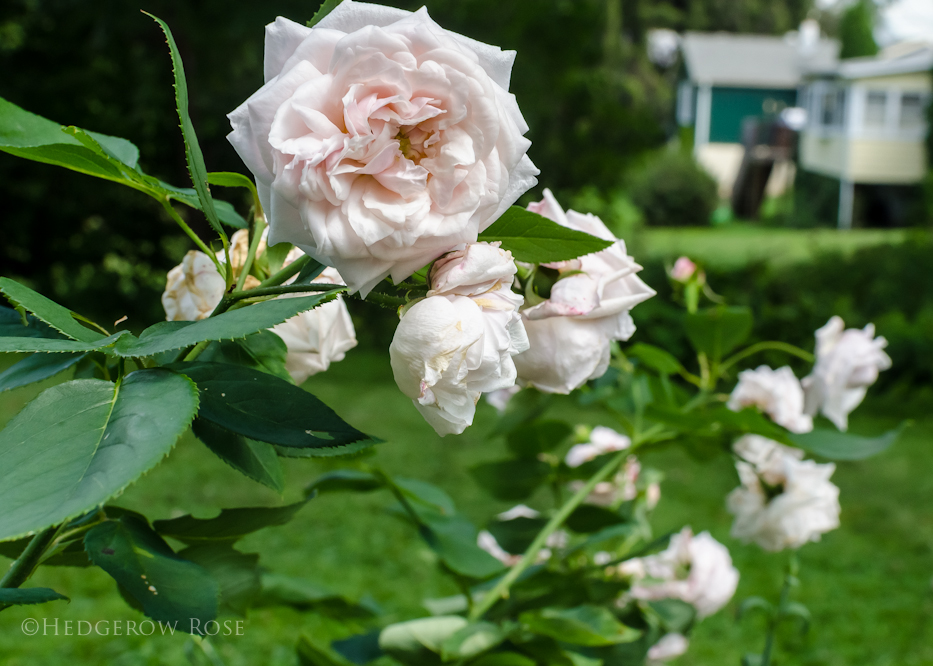 I'm so glad I did! This past summer she took off in her new location, stretching out several long canes topped with clusters of the most perfectly formed blossoms in a creamy pink with pale salmon centers. Ours is planted in the back garden which, due to the mature trees planted nearby, receives varying degrees of sunlight throughout the day but she didn't seem to mind. As a Bourbon/Hybrid Perpetual we were given more than just one flush of blooms; in fact the final cluster of blooms never actually opened being frozen on the spot in our first hard frost.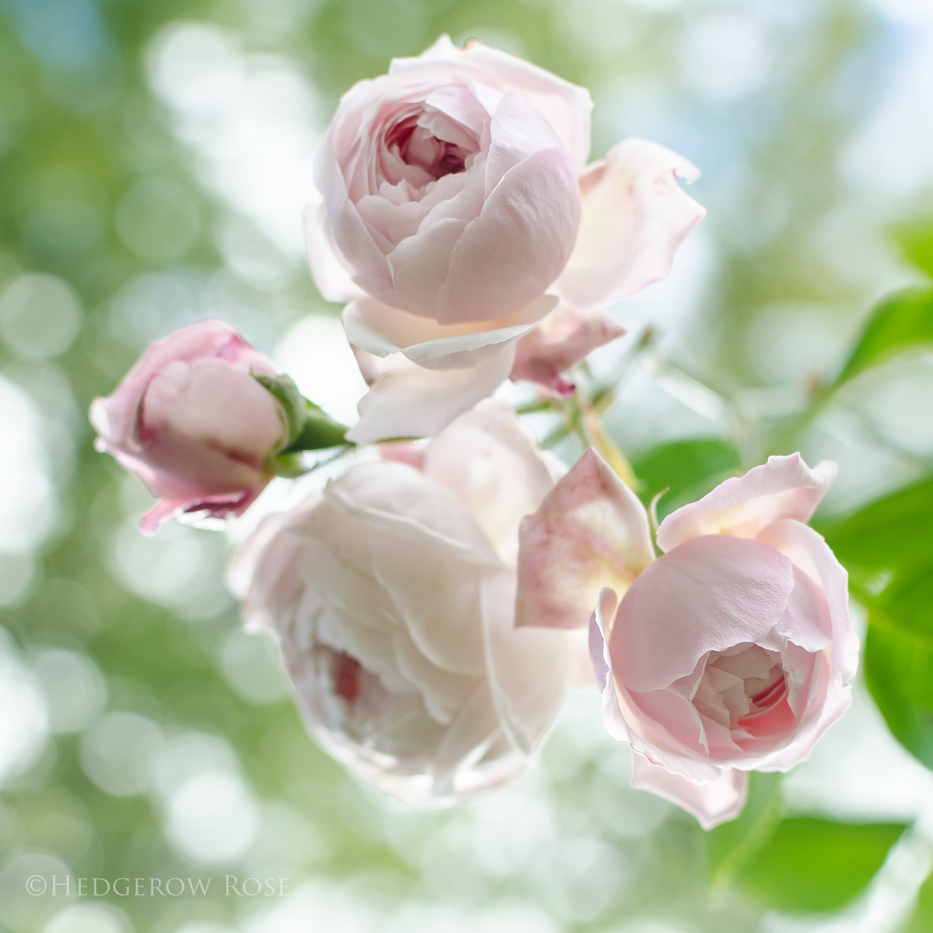 Comtesse de Rocquigny is listed as being hardy to zone 5b. This will be the first winter with our planted out so I'm anxious to see how she comes through considering this is a difficult rose to find and I was lucky to snap up one of the few remaining from Vintage Gardens' final sales. We haven't had any significant snow to act as an insulation which makes me nervous. Then there are the rabbits which have been making their way through the garden biting off chunks of rose canes–they do this every year–and the Comtesse was not spared. (I was so cross when I found a long CdR cane just laying there on the ground. I mean, if you're going to take a bite at least have the courtesy to finish eating it!) Do you worry about your roses all winter or is it just me?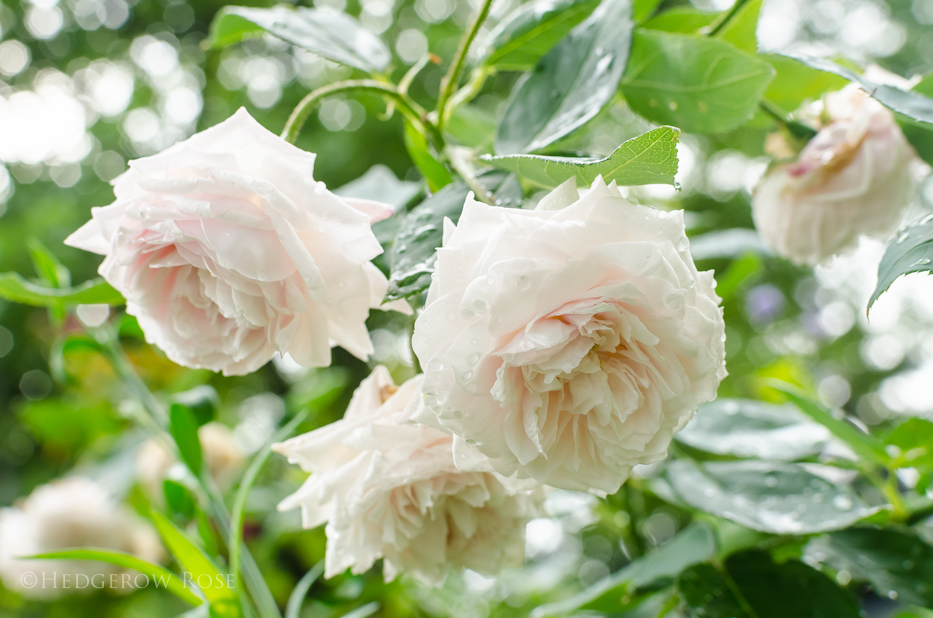 Well, whatever the winter brings we have "just" 73 days until spring which means it's time to start reserving your roses. Since we're in a real state of flux right now I haven't been able to do that which means I'm going to have to live vicariously through you. So! Do you have anything special you're looking forward to growing in the coming spring?