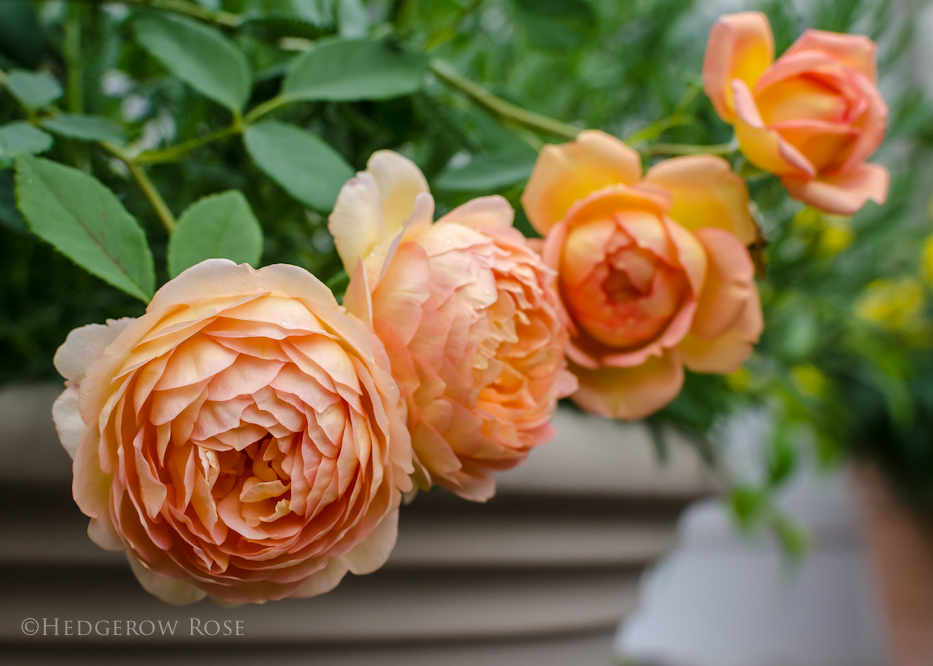 In this brief time I've been blogging about roses, I've made two general observations: One, people lose their minds over David Austin roses (with good reason!) and Two, especially if it's Abraham Darby.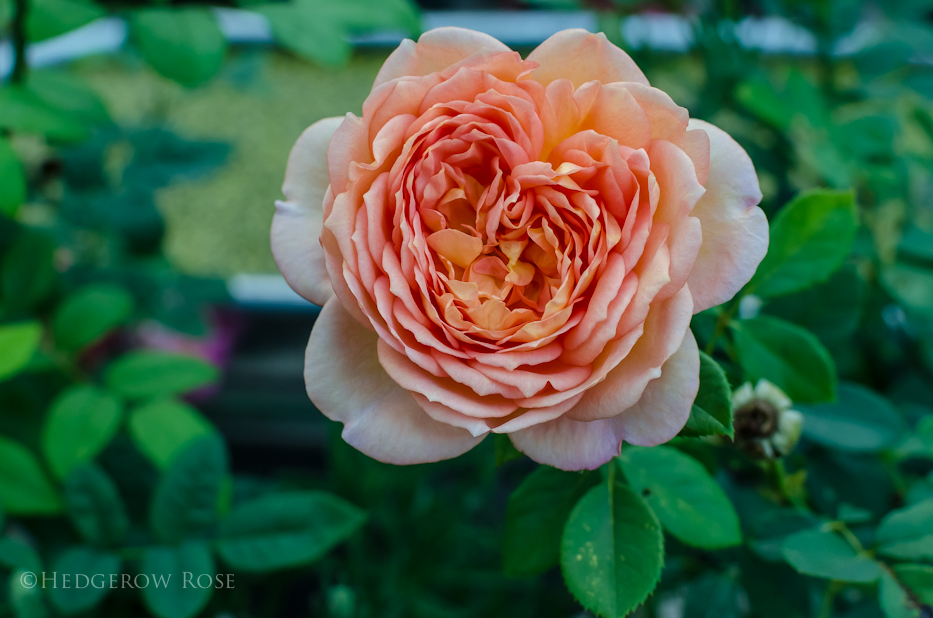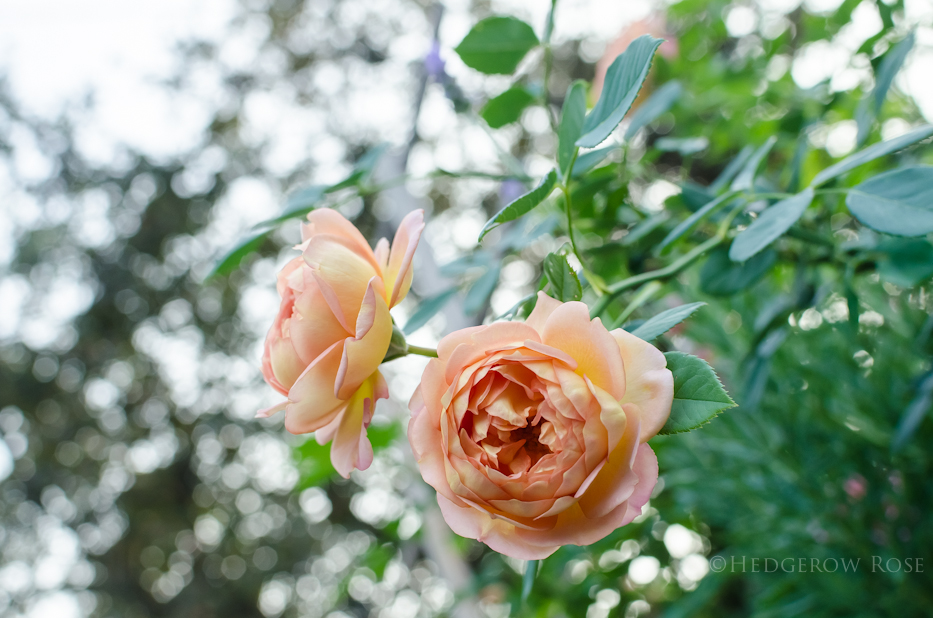 You know I love Abe as much as the next gal, and I've been heartbroken over the fact I simply could not get it to bloom like it once did since my rose midge nightmare began. But another thing about Darby that stopped it from being a personal favorite anymore is it's susceptibility to disease in our climate, in particular, blackspot.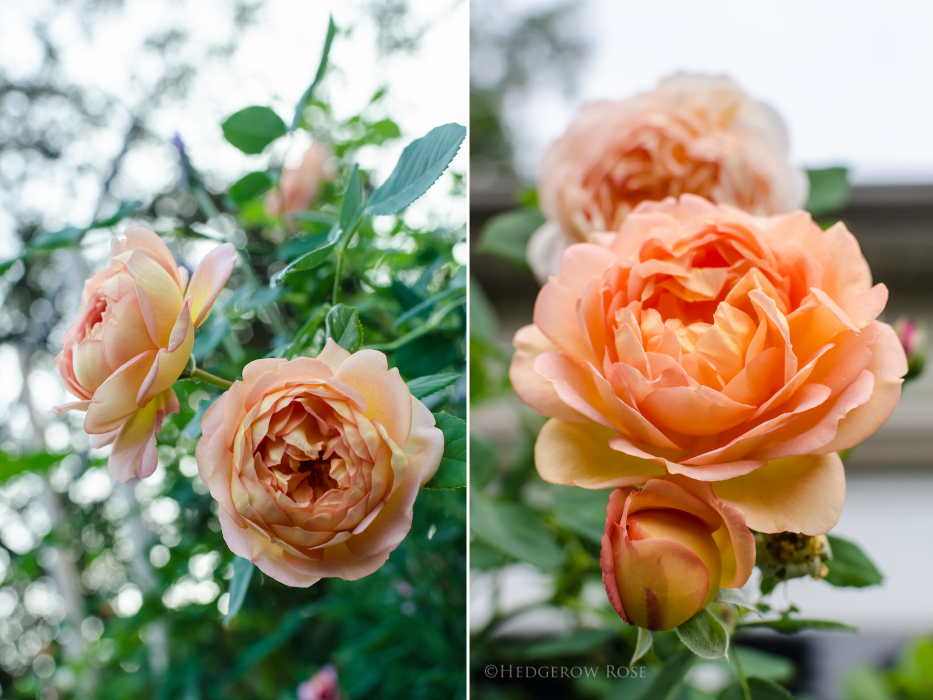 Since so many of the roses in our garden are in shades of pink, and my husband and daughter are fond of the warm tones, I've been searching for another Austin rose in apricot hues to replace the Abraham Darby shaped hole in our garden. That's why I was so thrilled with 'Lady of Shalott', a rose that bloomed prolifically all summer with hardly a speck of disease. Granted, her flowers range from apricot to salmon with yellow undertones, without any of the pink found in Abe Darby, but when you see this rose in full bloom you'll love it, I promise. The petals positively GLOW.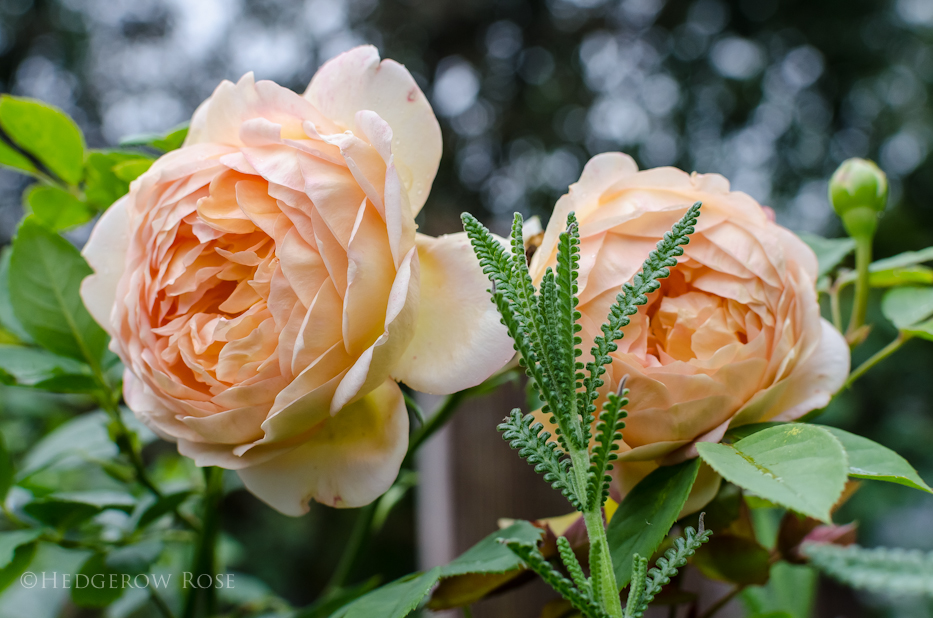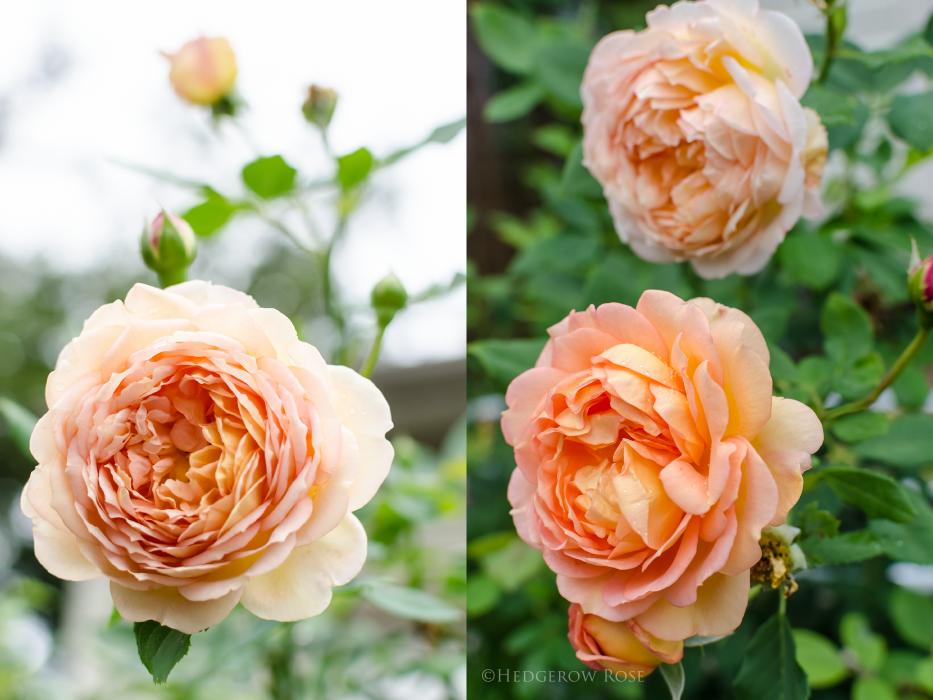 Lady of Shalott, named for Lord Tennyson and his famous poem, was pretty much in constant bloom for us last summer. There were just one or two cycles that matched up with the rose midge adult emergence and, disappointingly, we lost a wave of buds but she bounced right back again with another round. Considering I have quite a few roses that have barely bloomed, if at all, due to the midge, this was cause for a lot of happy dancing!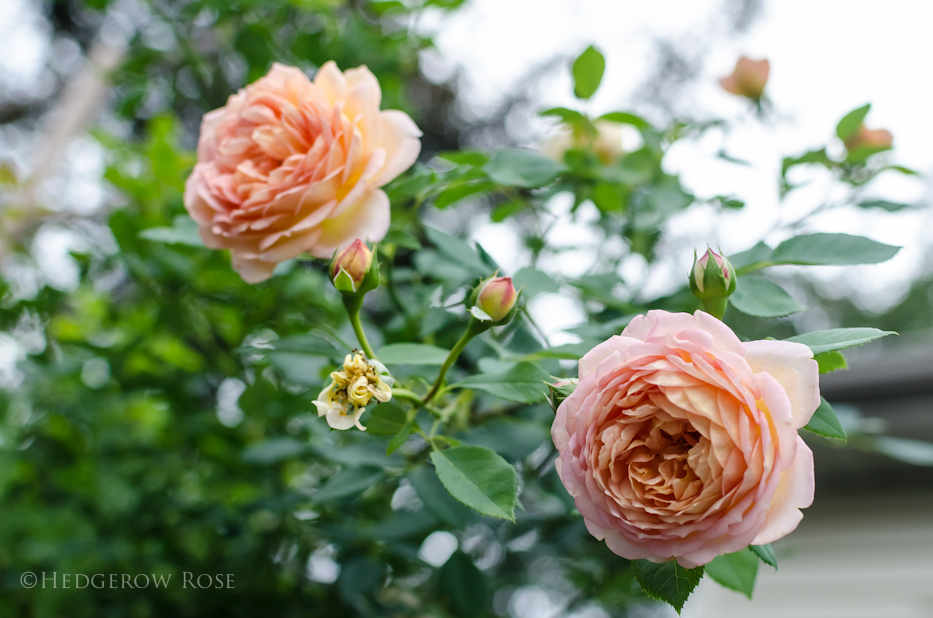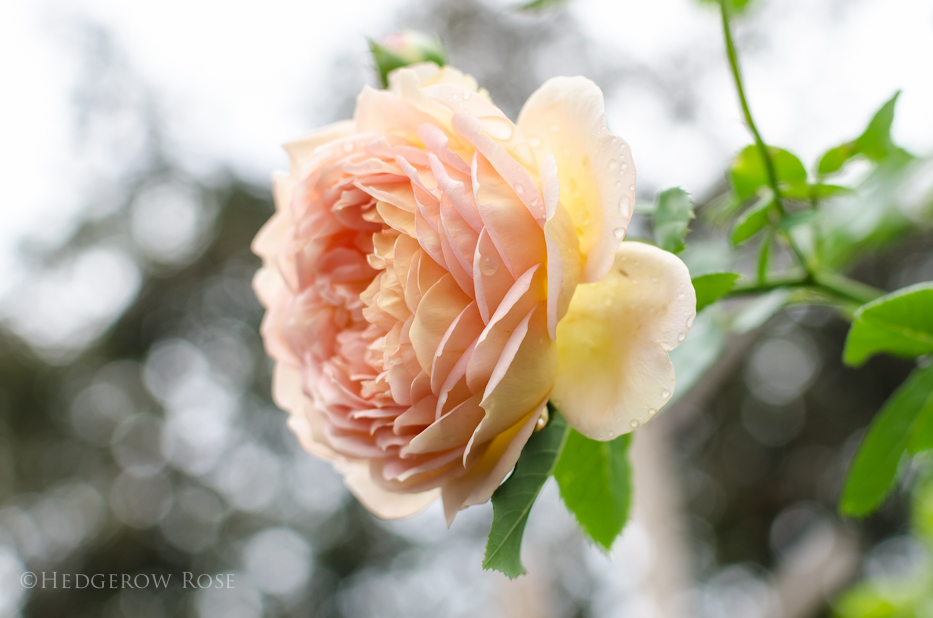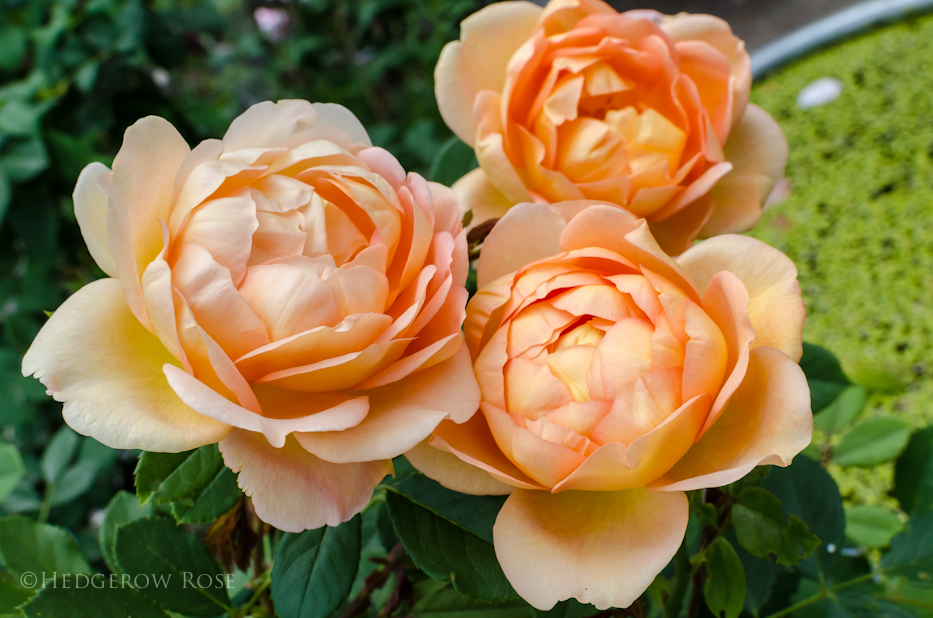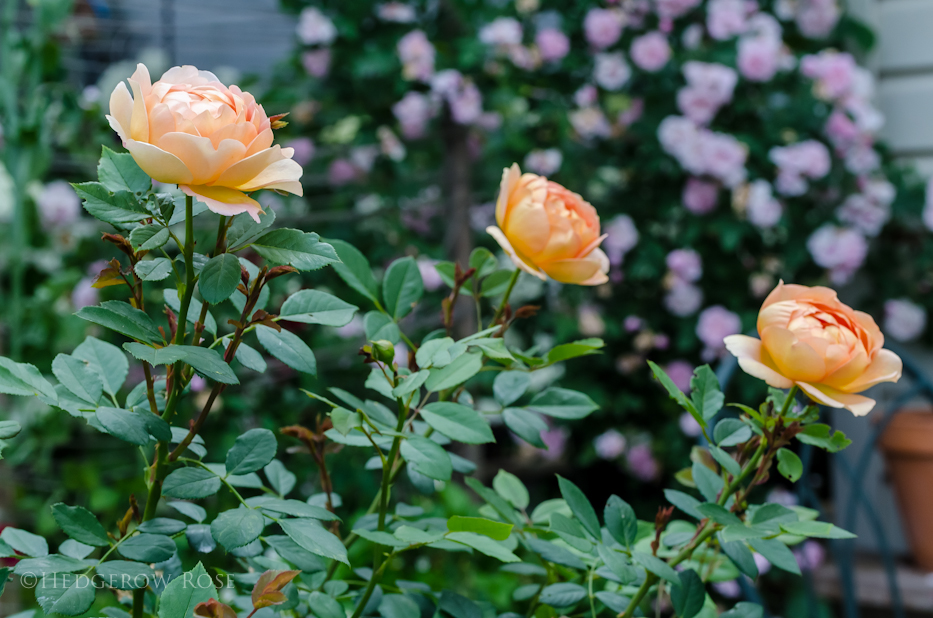 David Austin's site claims that "This rose promises to be one of the most robust and hardy roses in our collection. It is also highly resistant to disease and it will bloom with unusual continuity throughout the season." I can't speak for winter hardiness since it's brand new to me, but the claim about disease resistance and continual bloom was right on the money. I also appreciated how the stems held up relatively well on the shrub and as a cut flower.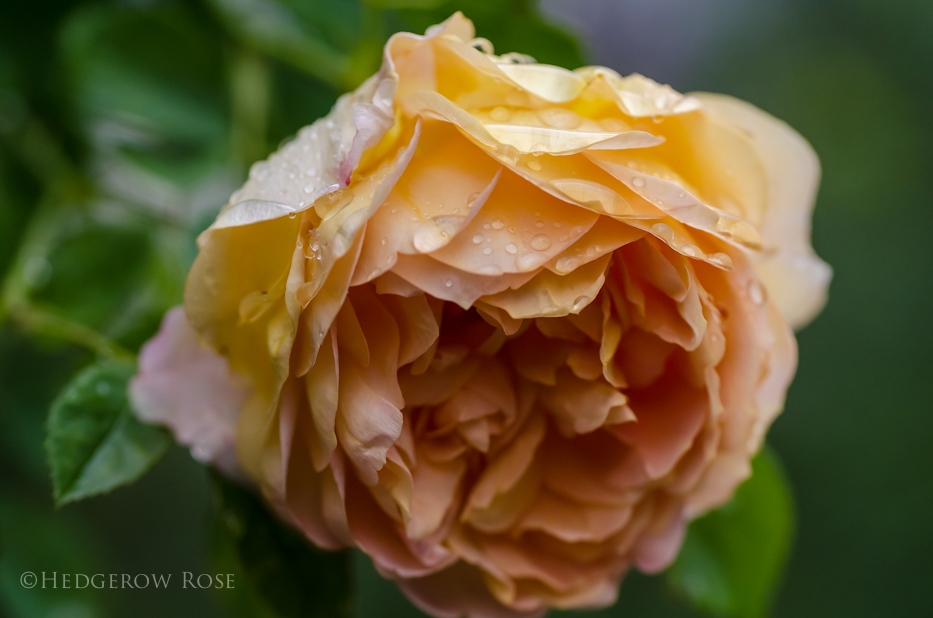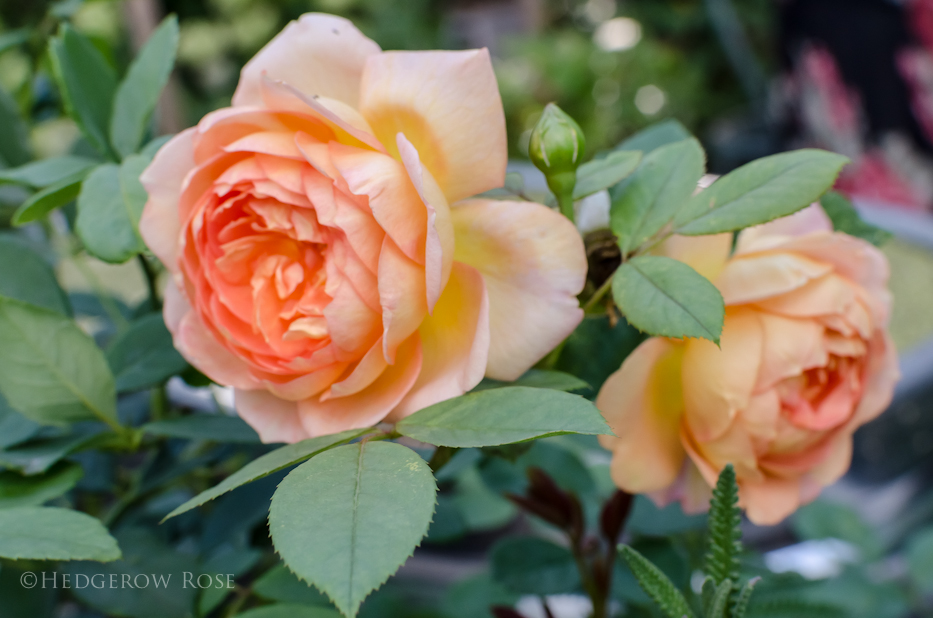 Get the deets on 'Lady of Shalott' here on HMF. Wait until you see the photos! I plan on adding several of these to my dream-garden. 🙂