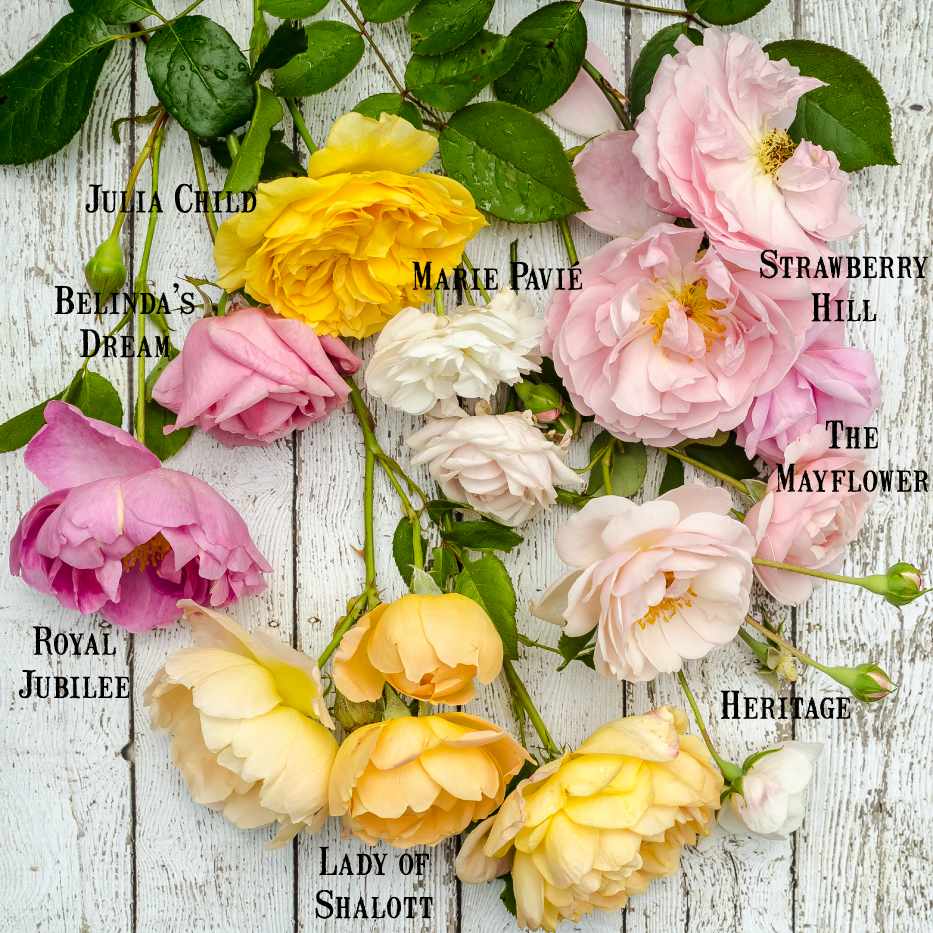 Here in the N Hemisphere, we celebrate a month of roses in June, which makes sense since they tend to look their best then. But between you and me, I'm very busy in June not just thinking of roses, but enjoying them, live and in person. A celebration of roses in June is all very well, but it's like piling abundance on top of abundance if you catch my drift. Fellow gardeners, I think you understand me when I say January has to be the most tiresome and bleak time of year. That's why I've decided to make this month a celebration of roses here on the blog. That's right, ROSES ROSES ROSES because the only thing better than roses is more roses. Just looking at these photos cheers me up as I hope it will do for you, too! So let's get this party started, shall we? Here's a bit more info on the collection of roses you see above going clockwise from top. Incidentally, this is one of my favorite photos from last season–couldn't tell you why, exactly, except that I just feel summer when I look at it, which is often since it hangs by my bed. 😉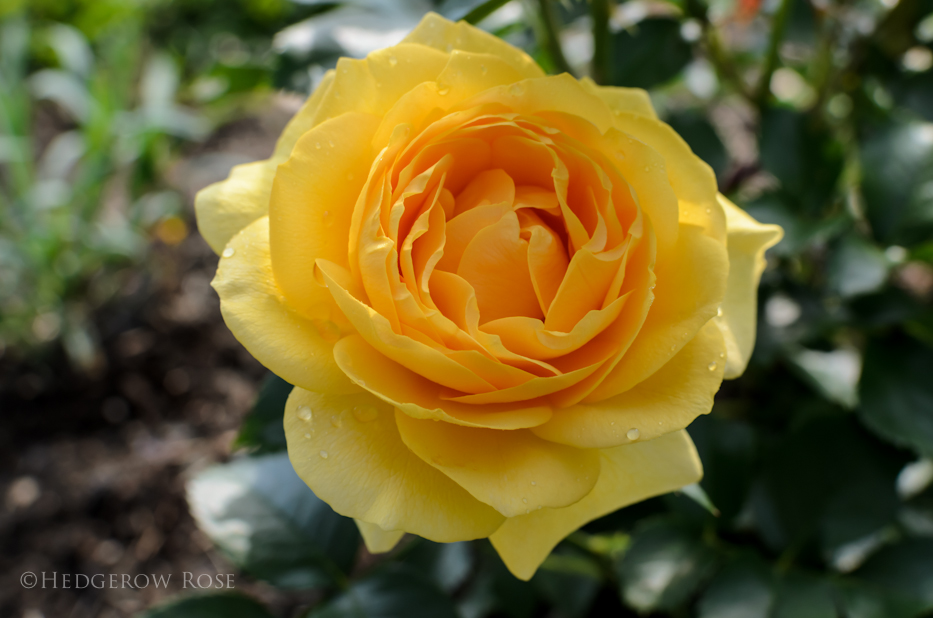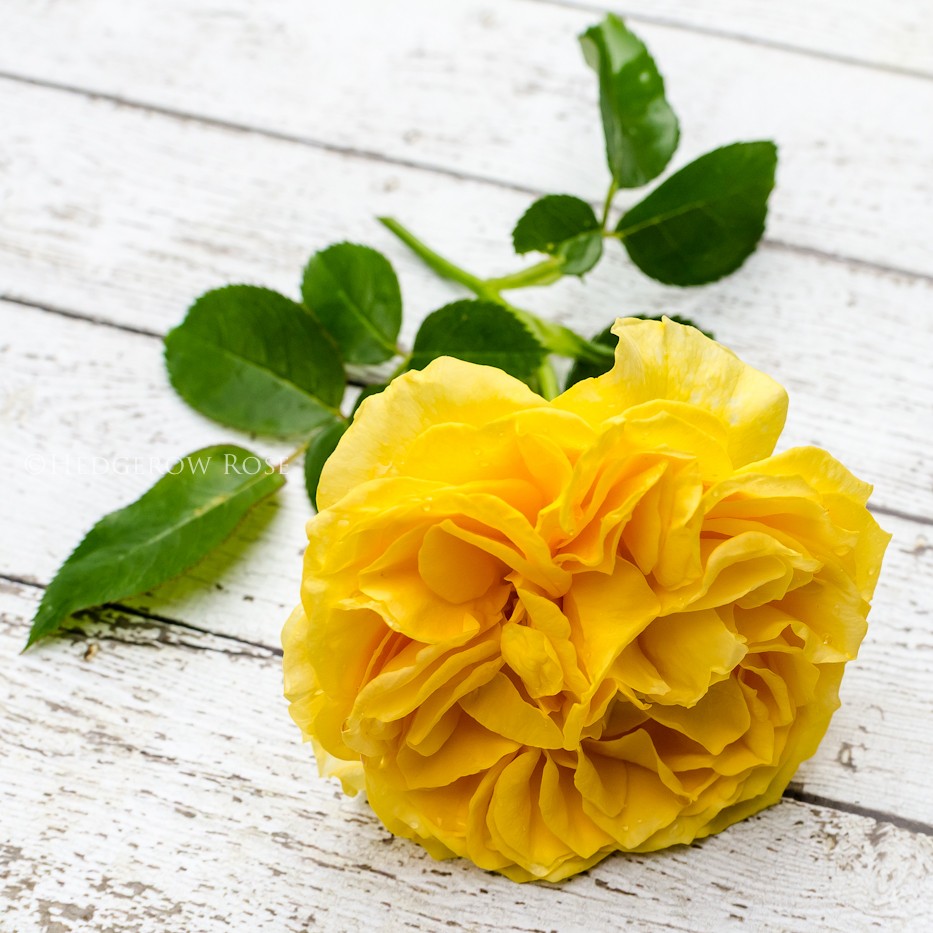 Julia Child flowered reliably all summer, each blossom followed by globe-like hips reminding me of paper lanterns. For a yellow rose, she is remarkably disease resistant (although not immune.) Most of the flowers ended up in photo collages but I did manage to take a couple of individual shots like these. More can be read about this Floribunda rose HERE.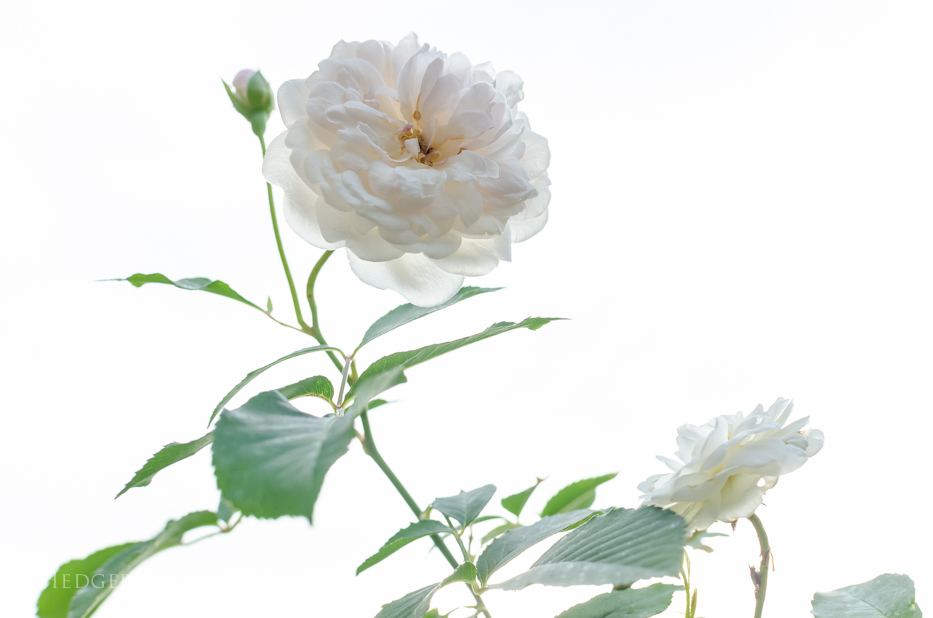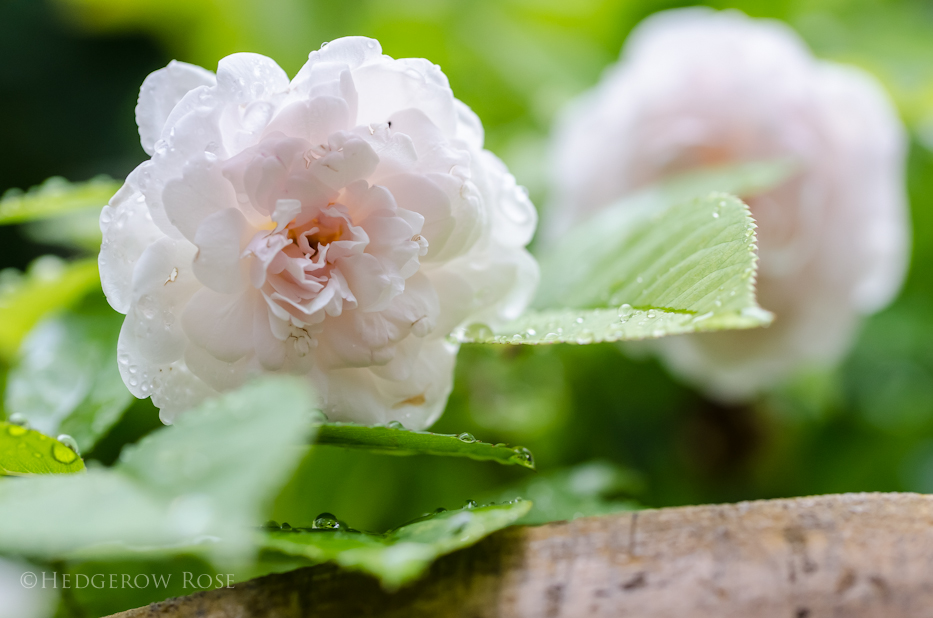 Marie Pavié, a Polyantha rose, bloomed steadily for us all summer from the confines of her 3 gallon-sized container. As part of my downsizing program, I tried to give her away at the end of the summer but no one would take her (!!) which was once again a reminder of how nice it would be if you and I, as fellow rose lovers, were neighbors. Anyways, I found a cozy spot for her in the garden and I hope future tenants enjoy the fresh, pale pink-white blossoms.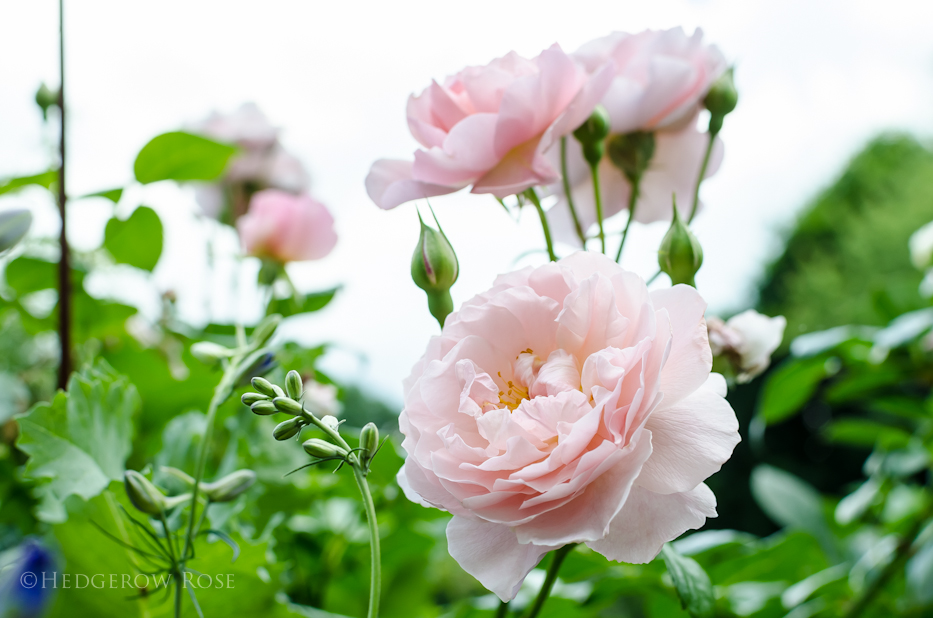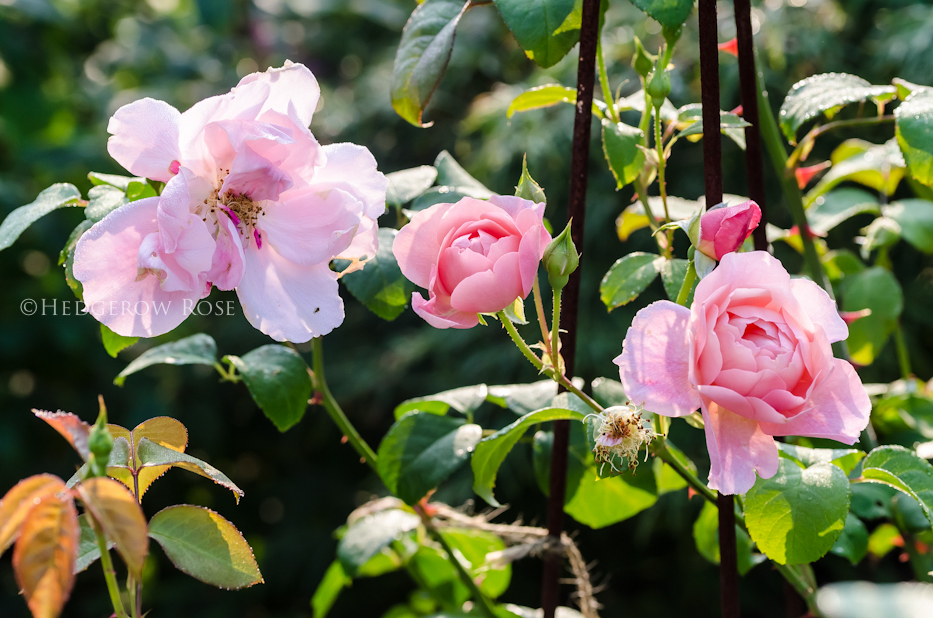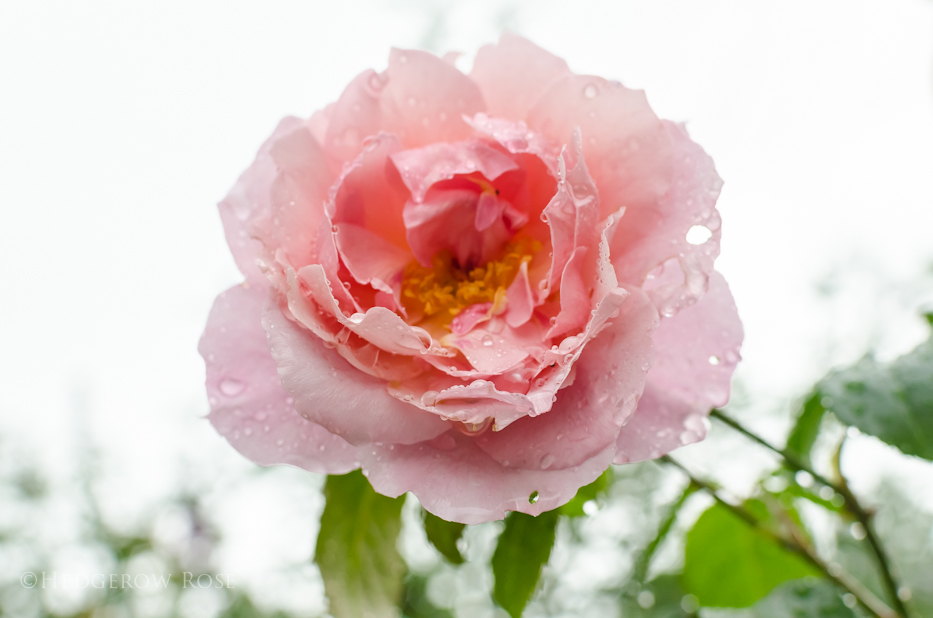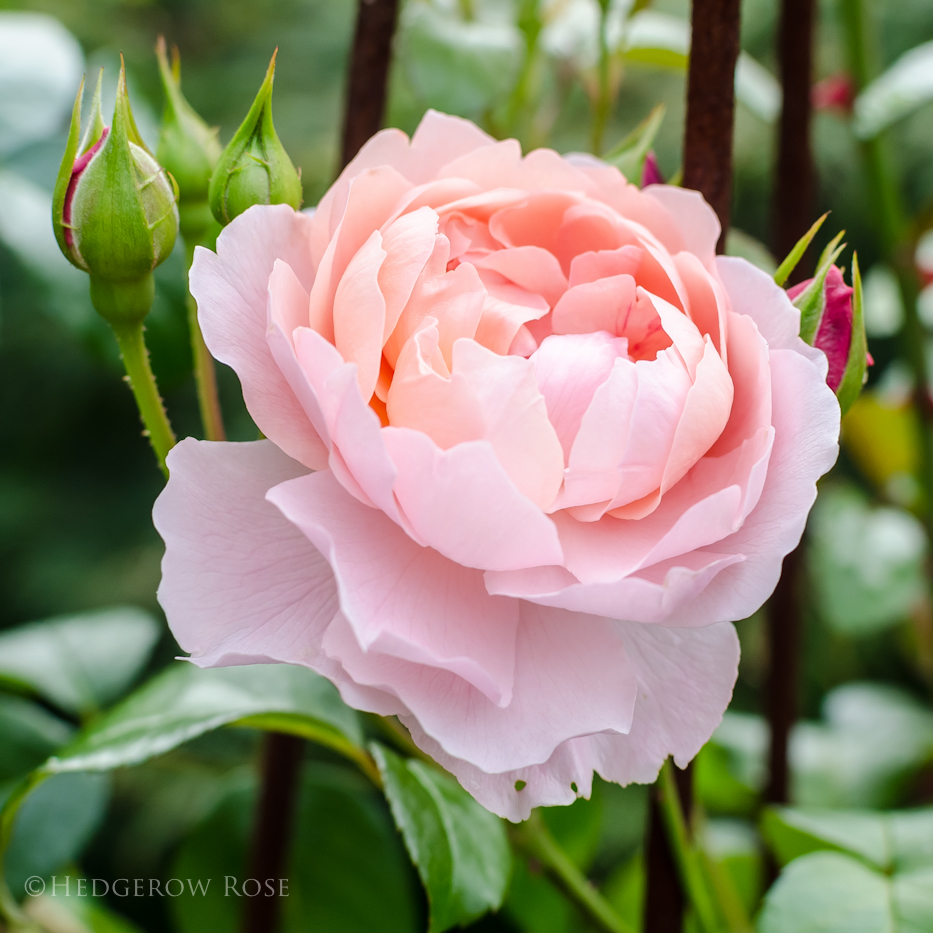 Strawberry Hill came back from last year's incredibly cold winter beautifully, but over the summer was heavily stricken from the rose midge, again. It's such a disappointment to see so many new shoots/buds destroyed, especially knowing how gorgeous they would have been having seen that first flush in late spring. I really adore this rose and recommend growing her on her own roots. There is something about SH that reminds me of Celsiana, one of my favorites, although the scent is entirely different. I think it's the graceful, arching habit and the porcelain-like open blossoms. Read more about Strawberry Hill HERE.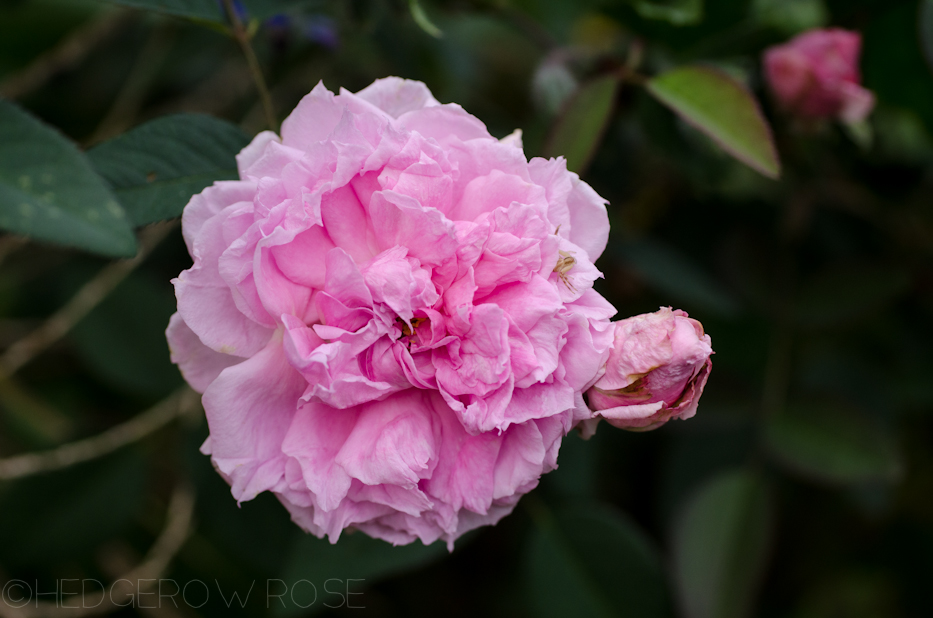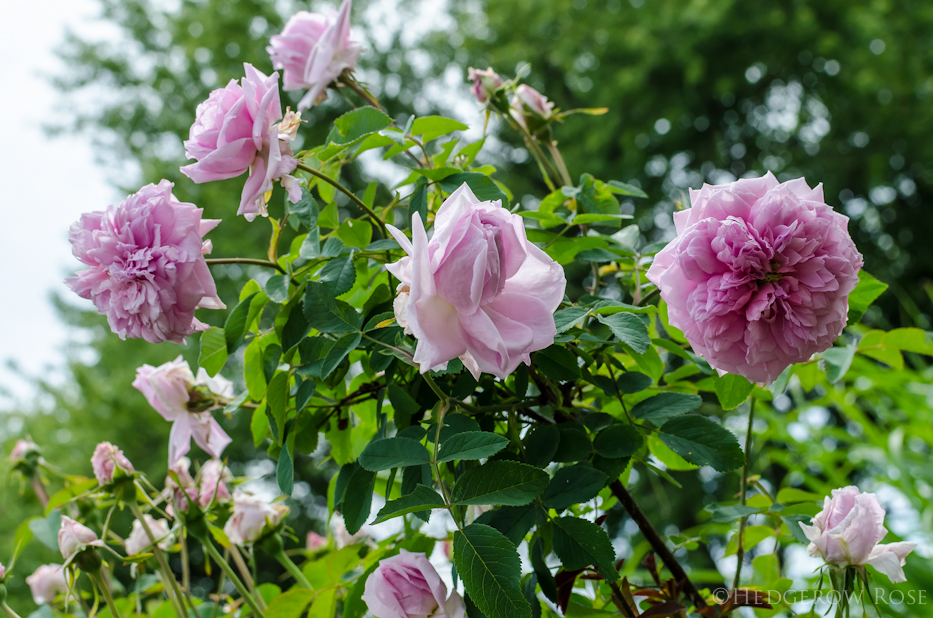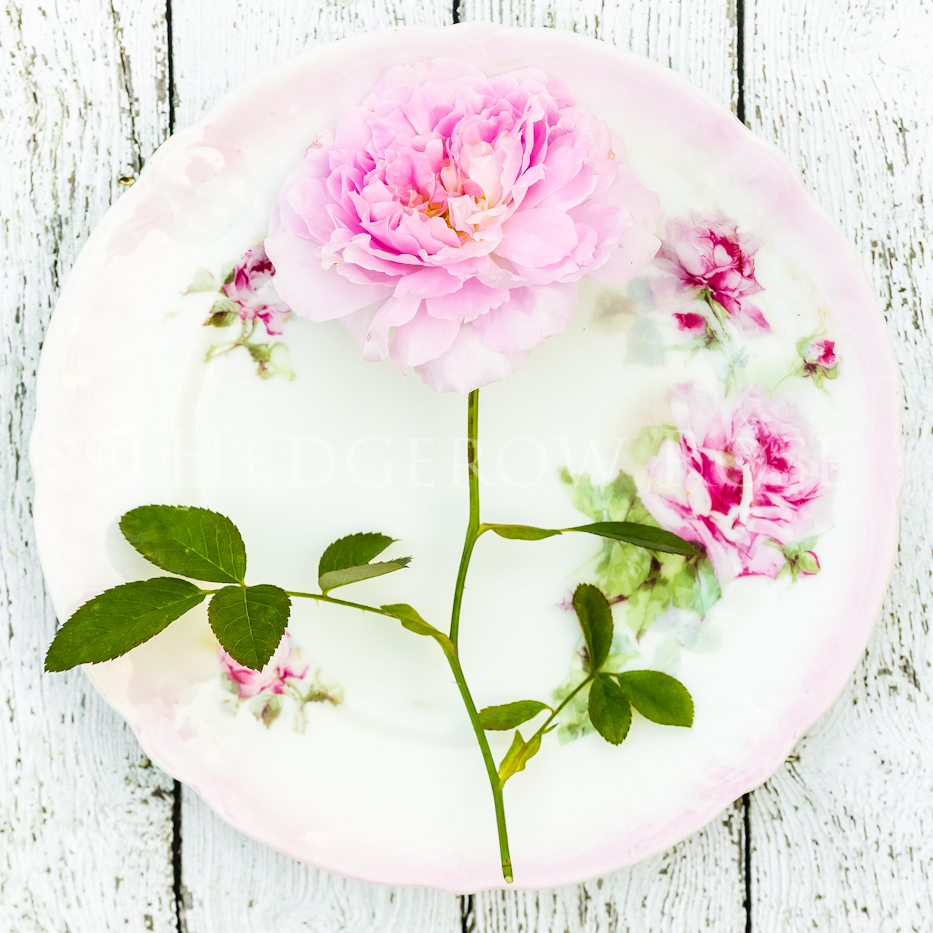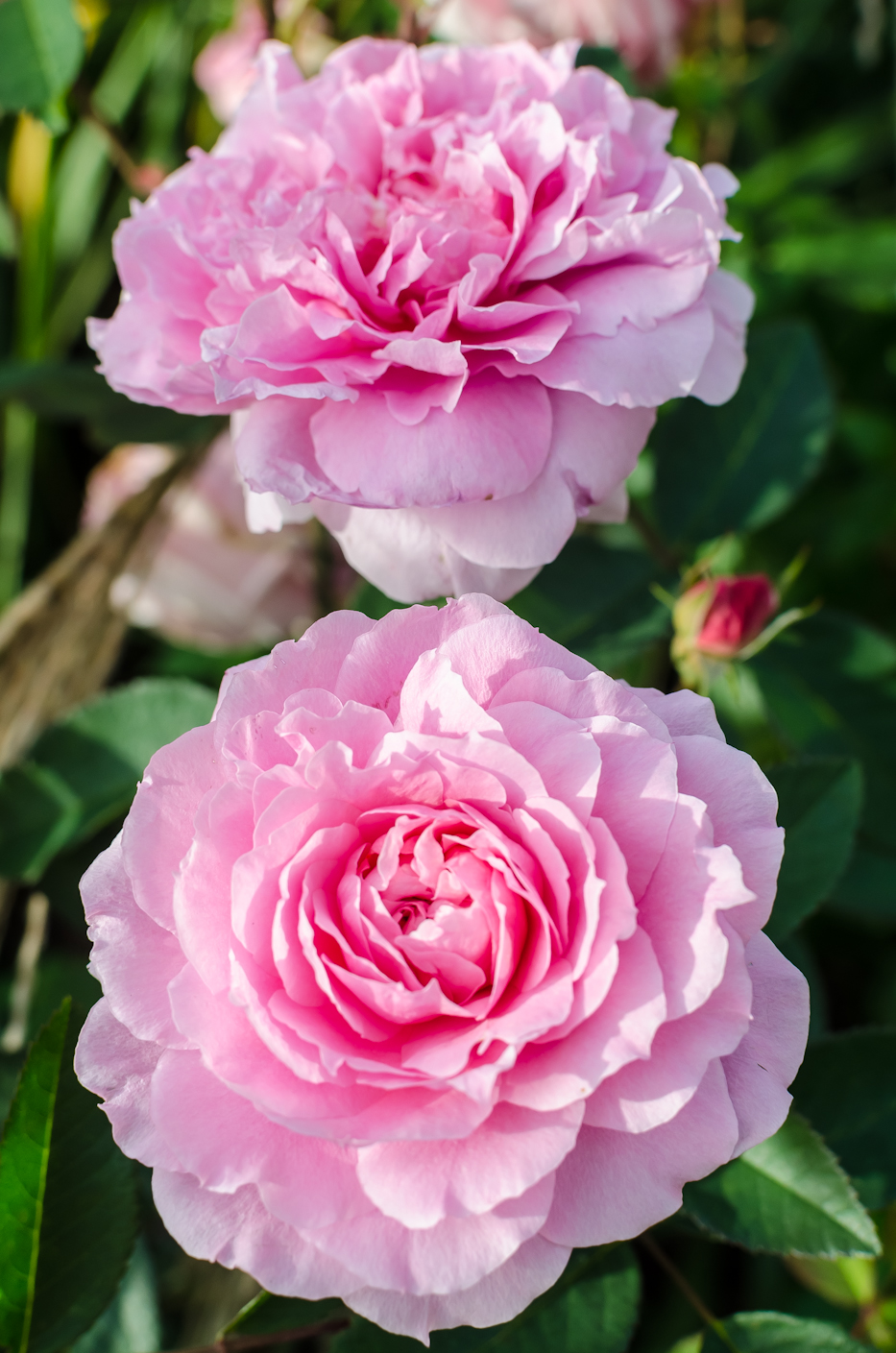 Ah, The Mayflower. Flowers so full of scented, frothy pink goodness…when she isn't balled up, which isn't often. It's a sad irony: a rose that would otherwise be so perfect for our climate, hardy to zone 3b with completely disease-resistant foliage, but the blossoms simply can't open in our humid summers. Boo. Autumn seems the best time for this rose when her flowers look best. All summer I was on the fence as to whether to dig this one up or not but I think I'll probably just leave be for now.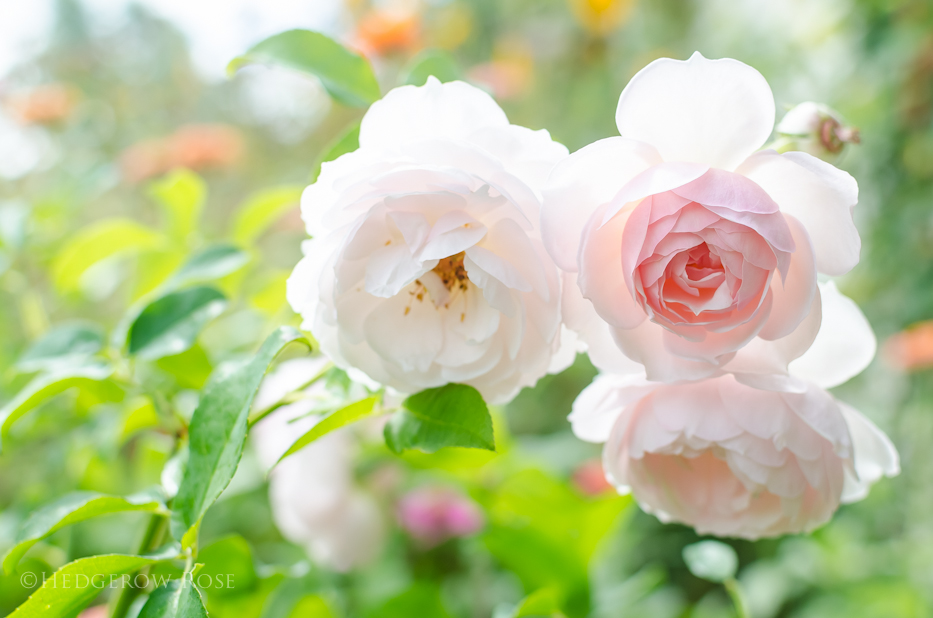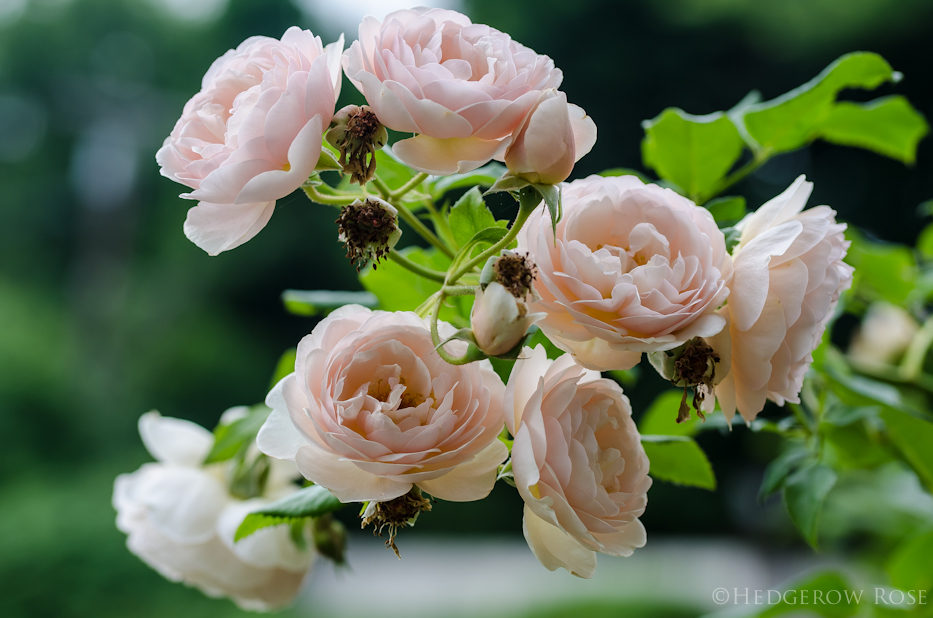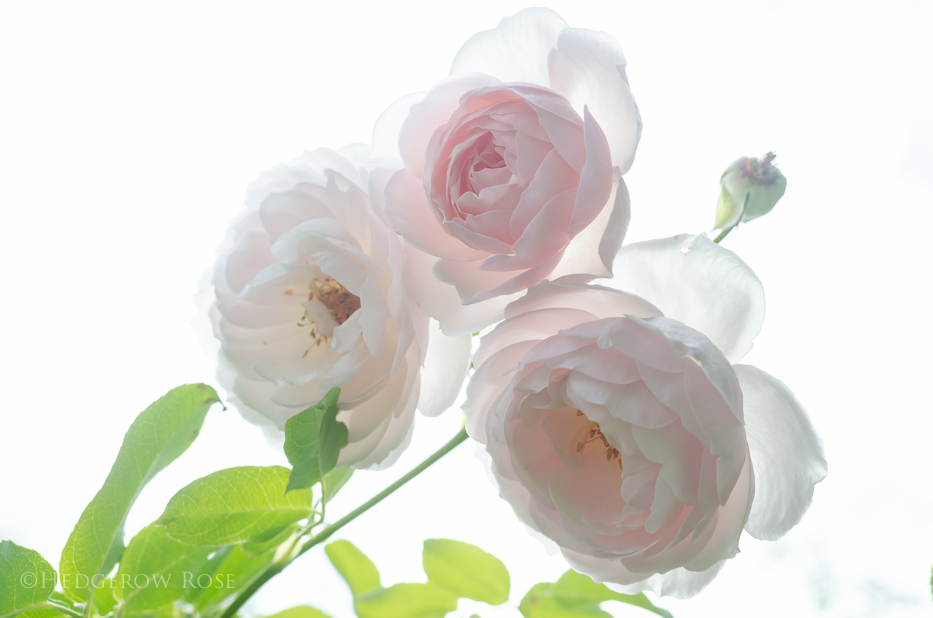 Few roses in our garden match Heritage for scent. To me, it's like sugared lemons, and if you stand in the garden when one is in full bloom, it's quite delightful to catch a whiff on the breeze. It's a shame that the flowers shatter so quickly, but I make do by planting them along a path where they can be enjoyed al fresco. I forgive Heritage for her legginess and susceptibility to blackspot because she is such a reliable bloomer! Read more about Heritage HERE.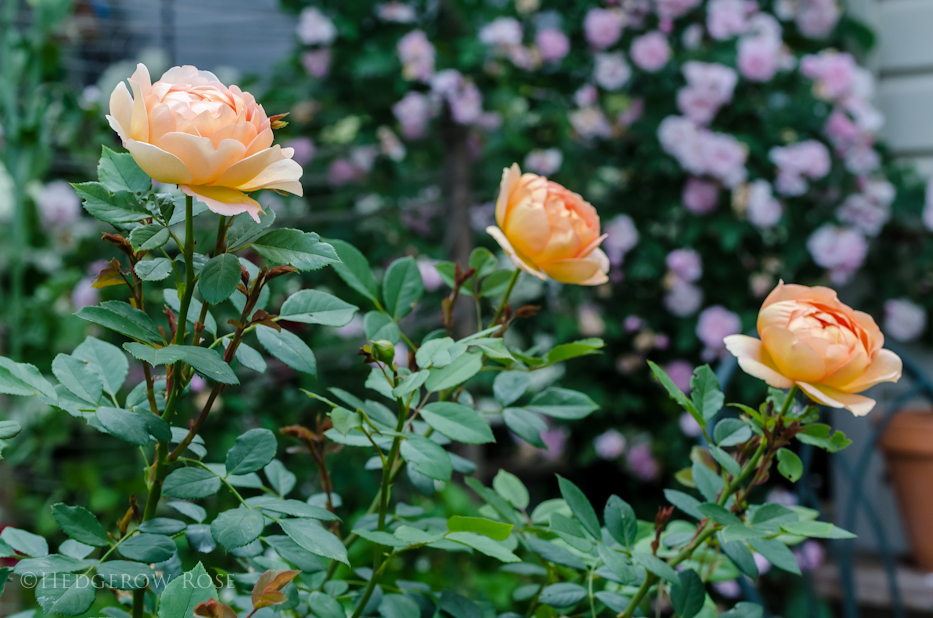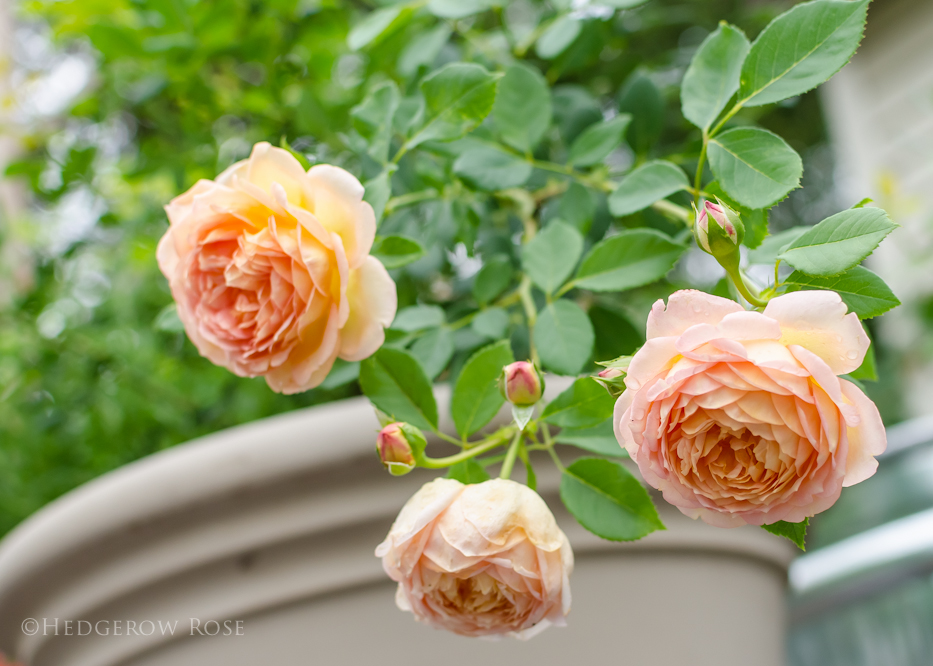 Lady of Shalott, so delighted to have made your acquaintance last summer. What more can I say? Check out THIS POST to get the deets and lots more eye-candy!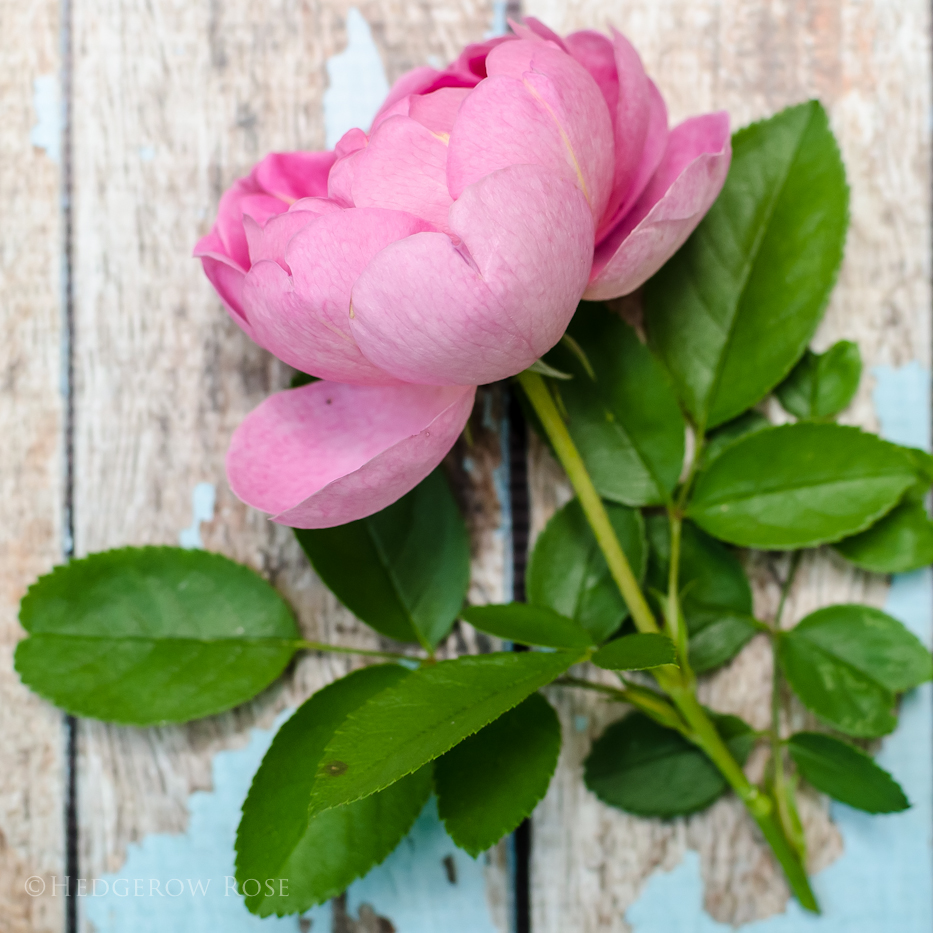 Royal Jubilee, a recent introduction by David Austin was a real charmer but sadly couldn't hack the midge pressures of our garden, unlike her neighbor, Lady of Shalott. I got only a few blooms last season (still beating Abe Darby which gave me nothing at all due to the midge) and ended up giving her away. It's a shame, too, because I really love Alba roses and you can definitely see those traits in Royal Jubilee. Maybe I'll try again in a future garden?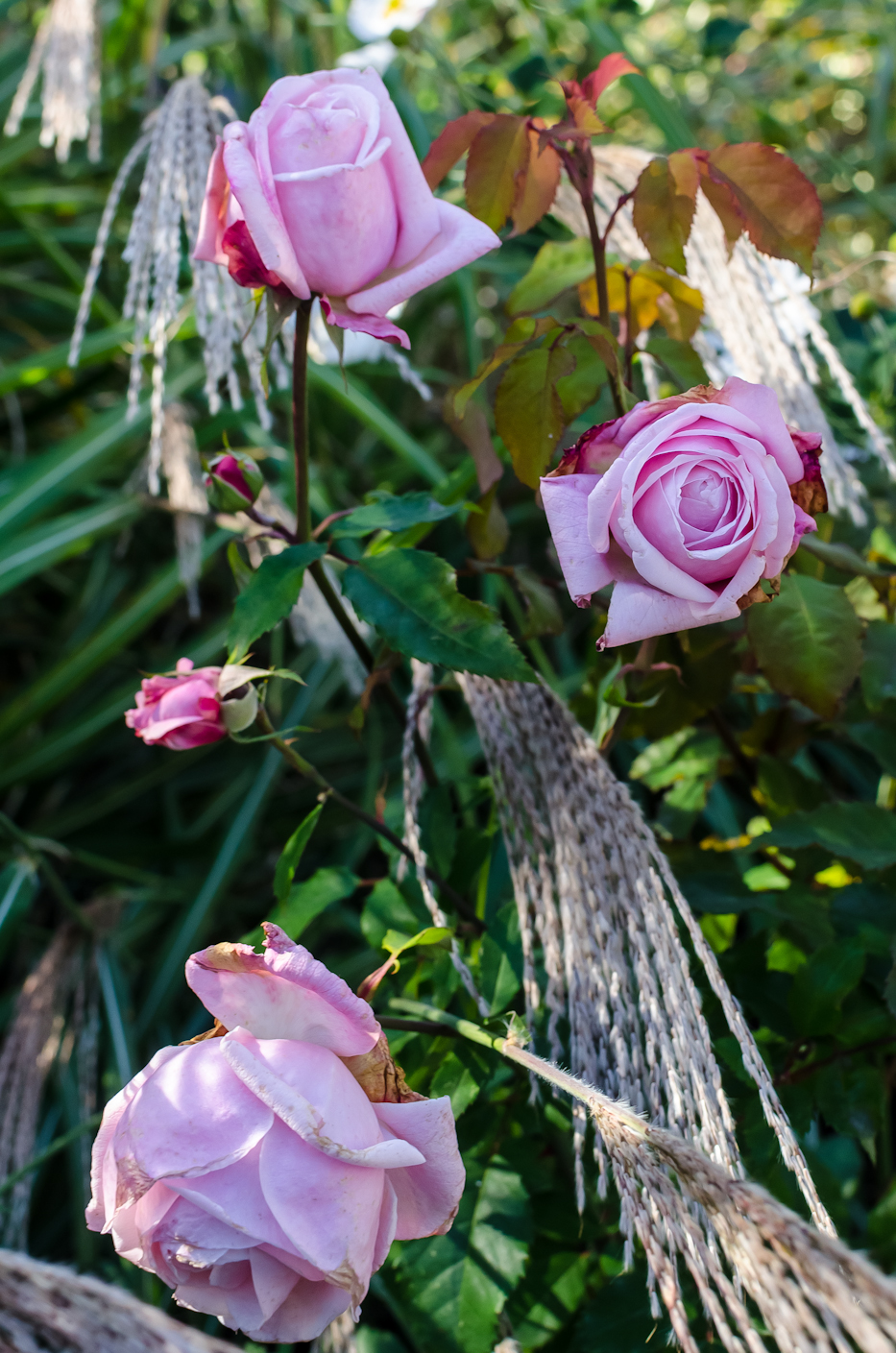 Belinda's Dream, a modern shrub rose, one I wanted so badly to love but couldn't bring myself to because of her problems with balling up, just like The Mayflower. I will say, though, that her disease resistance was stellar as was her re-bloom. So many HUGE buds formed but only a small percentage opened up properly. This seems like it would be a great rose if you live in a drier climate.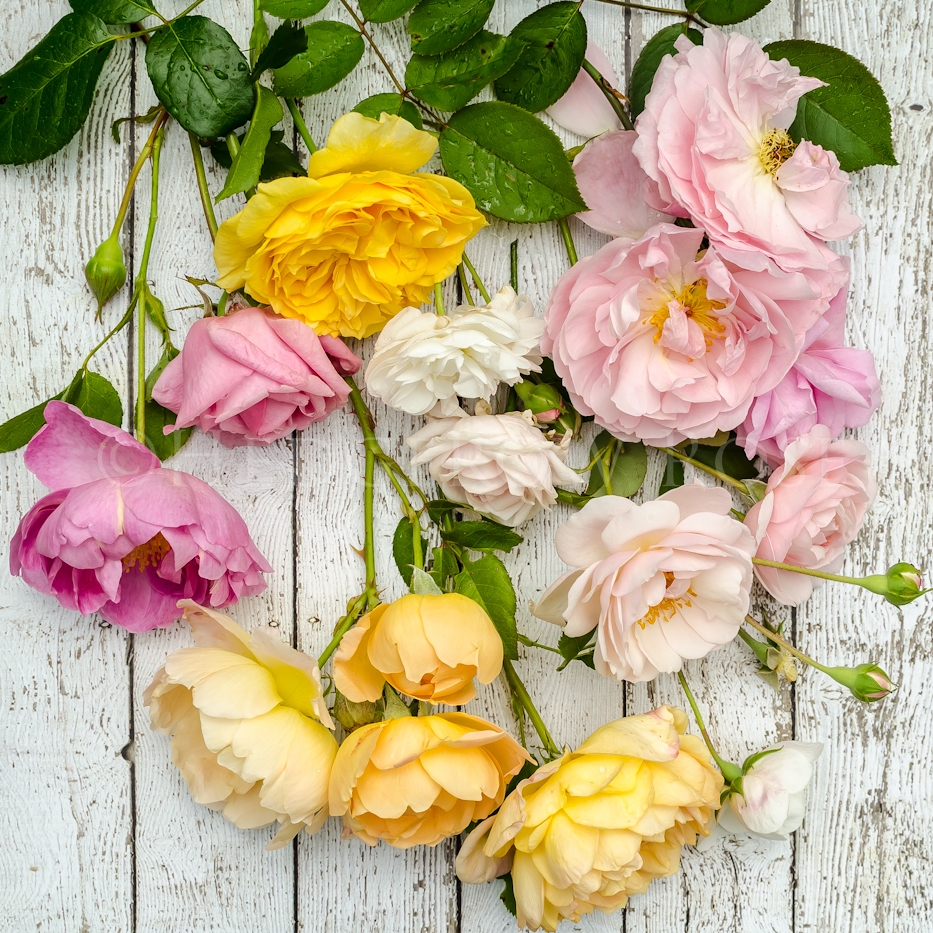 Hope you enjoyed these rose photos and see you soon for more!