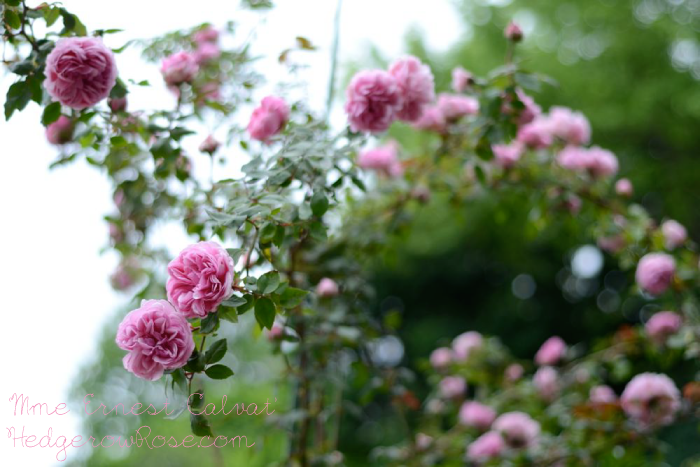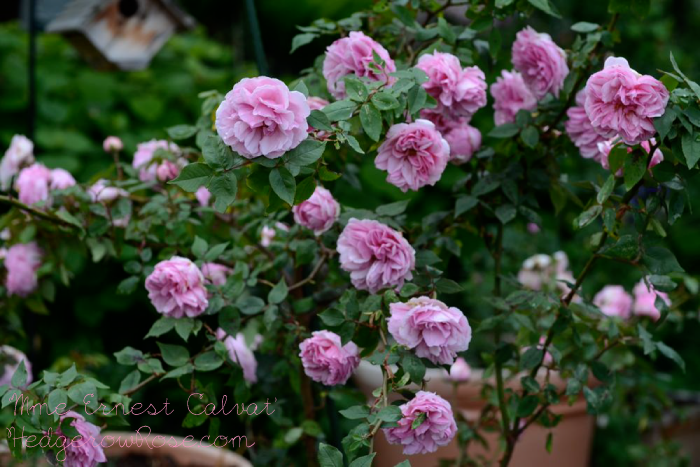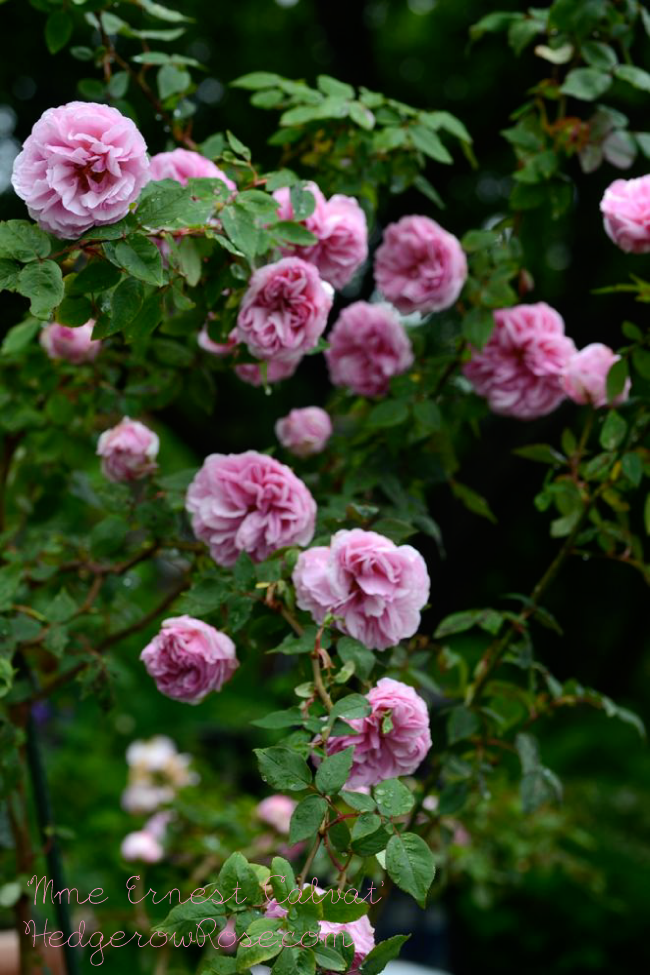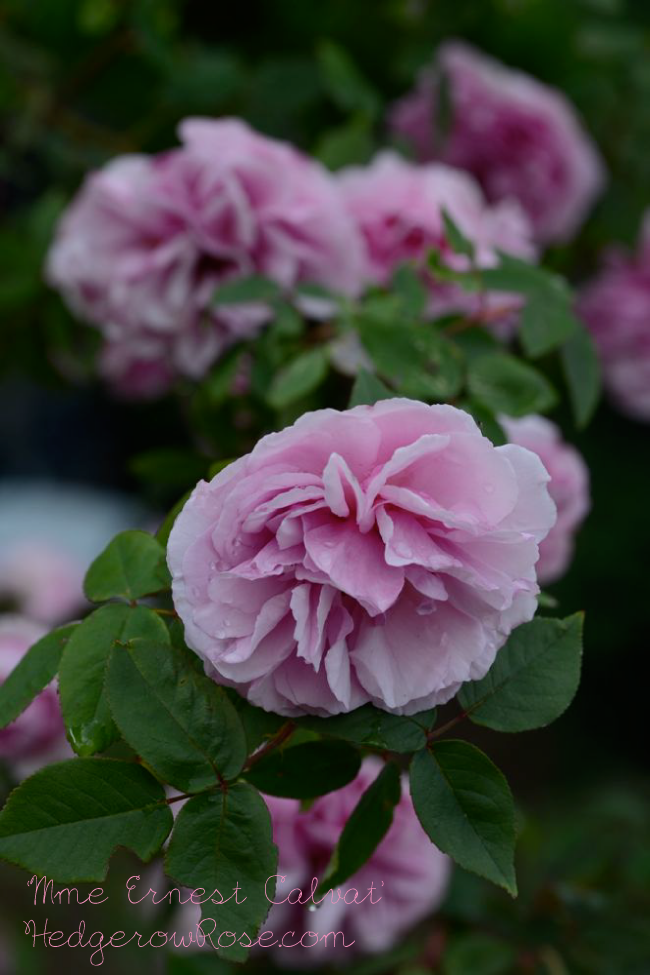 'Madame Ernest Calvat' is one of my absolute favorites. Well, obviously since I post pictures of her gorgeousness, umm…constantly.
Here's a post I wrote last year.
'Mme E. Calvat' is being grown in a container and those super long canes fountain all around and are literally covered with pom-pom-like pink blossoms which smell heavenly. (This is a good rose for pegging. We may move her to a permanent spot in the garden and do just that.)
I've been snipping roses from 'Mme Calvat' every day to bring into the house. She's right up there with 'Mme Hardy' as one of my most favorite roses ever.
EDIT: After I typed this, I realized I should clarify that 'Mme Hardy' and 'Mme Calvat' are not my only "favorites" although they are at the top of a distinguished mental list. This year I am falling quite in love with a few more roses new to me. Maybe I should sit down and compile an actual list? No, nevermind, it would be too hard to choose!