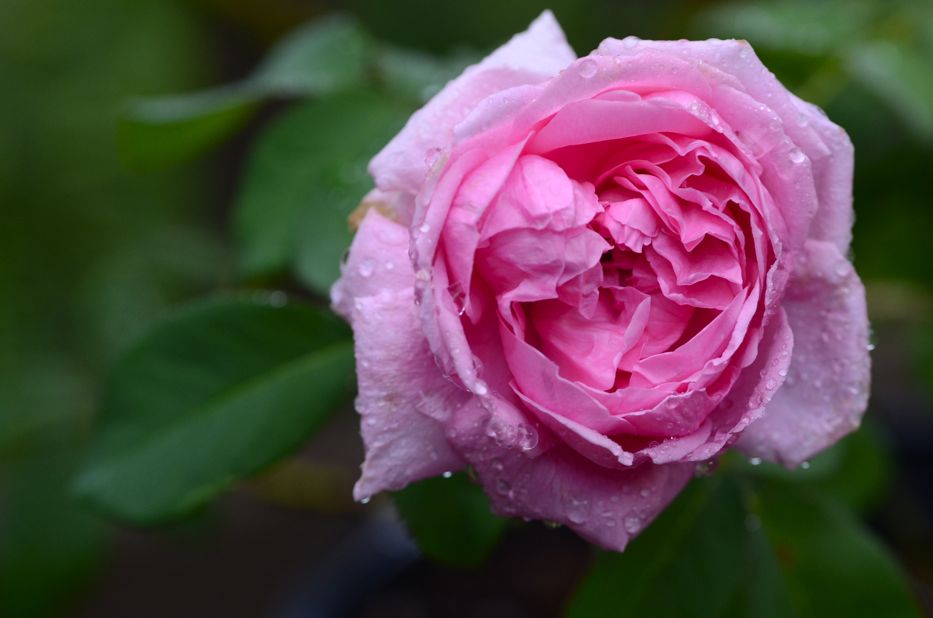 This is 'Comte de Chambord' (or is it? See Edit at the end of this post) the most fragrant rose in our garden. Granted, I am only growing somewhere around 60 different varieties, and some of them haven't even bloomed yet (I'm looking at you own-root Austins) but I truly doubt any will beat this scent. This is the kind of fragrance that turns the reluctant rose gardener into a true believer. When John William Waterhouse painted The Soul of the Rose I imagine the subject was being transported by a rose such as this. True, 'Comte de Chambord', in our garden, can be a fussy little thing: prone to black spot, slow to rebound from any semblance of pruning, blooms that ball up or rot in wet weather (you can see a little browning to the petals in this photo taken just moments ago) and wilts in extreme heat but I still enjoy ours because when she blooms she reminds me why roses will always be the Queen of the Flowers.
What is YOUR most fragrant rose in your garden?
PS: 'Comte de Chambord' rose postcard sets are now available in the shop!