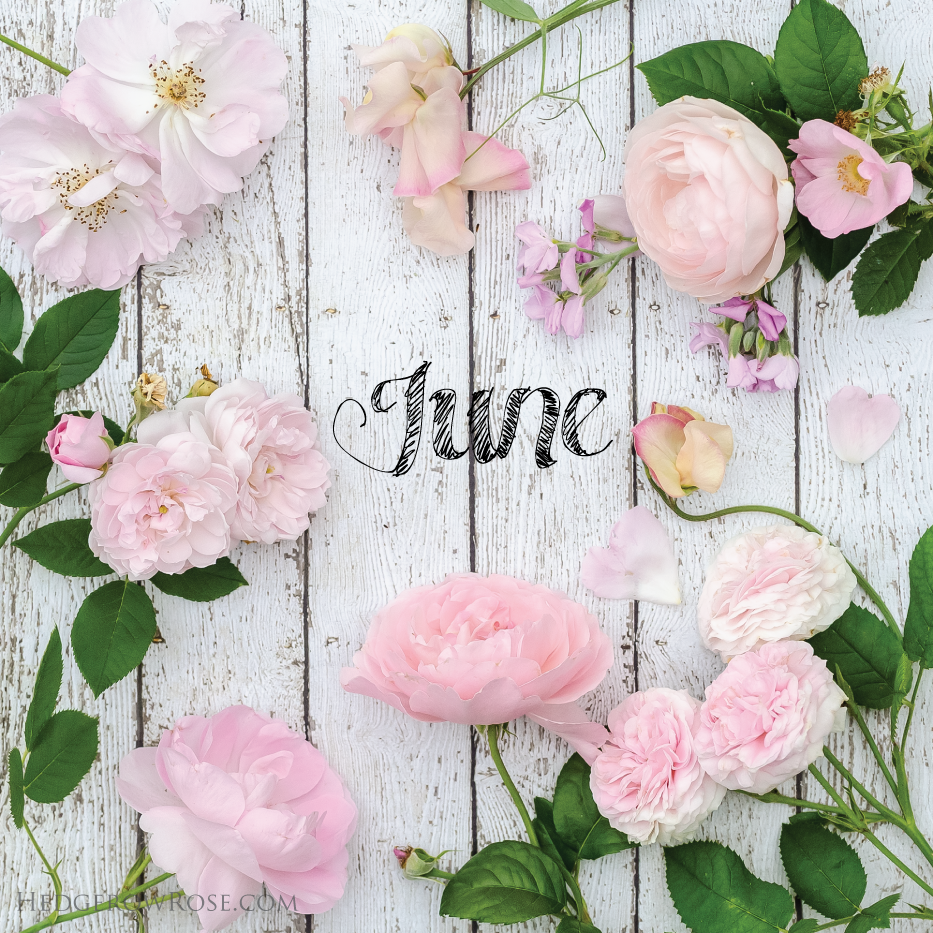 That 5 month break from blogging has me all sixes and sevens now. I've got piles of photos and potential posts from the summer and I'm not entirely sure where to start because it seems so incongruous to the current situation.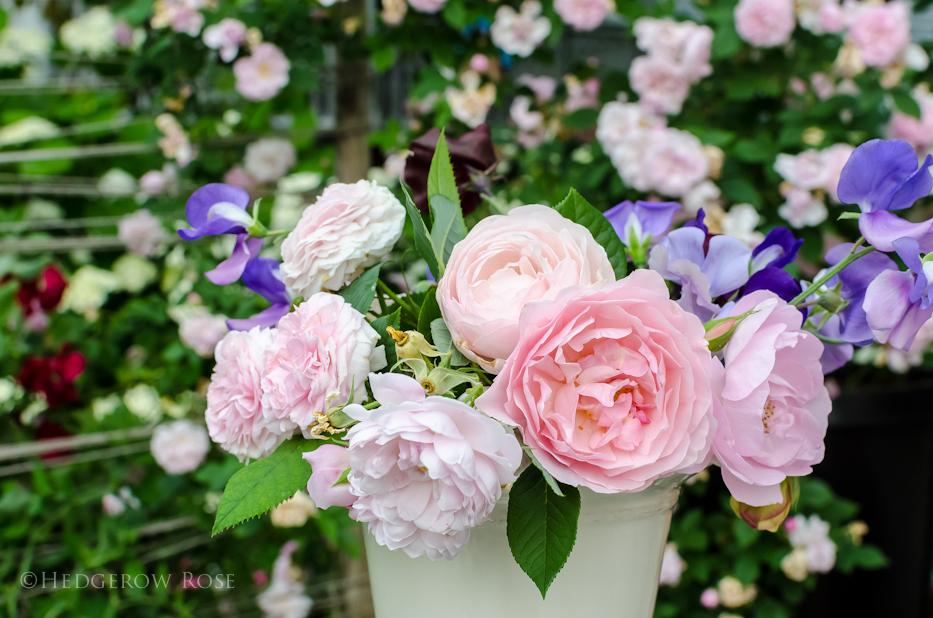 For example, right now I'm looking out the window at a day that is so overcast it seems like the sun never came up. It's pouring, it's cold, it's miserable. Most of the leaves have dropped and are forming soggy piles at the feet of the trees and shrubs. For what will be the 100th time today, I'm wishing we had a wood burning fireplace to get cozy in front of but at least there are a couple of kitties and one snoring spaniel at my feet.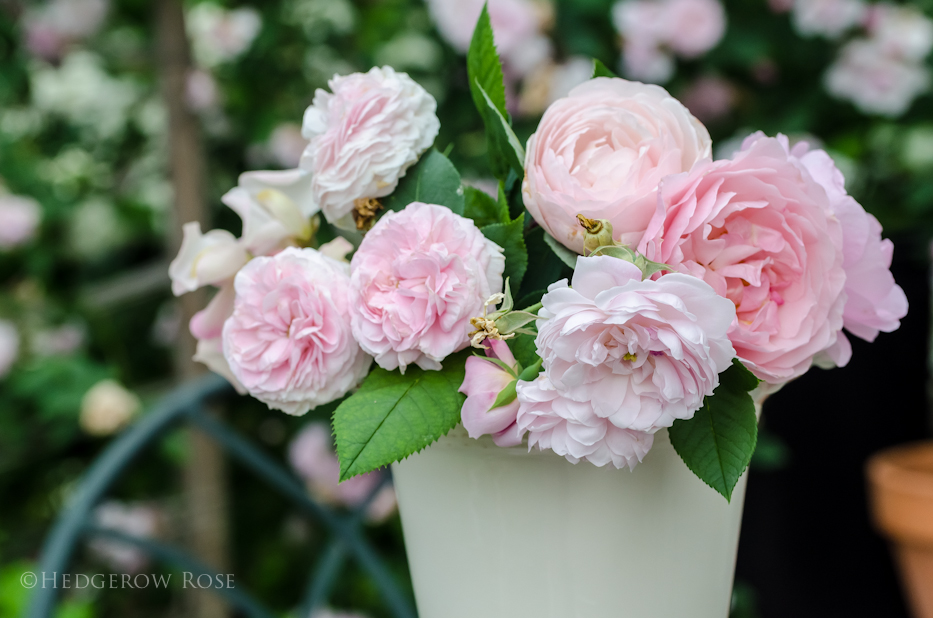 So there's nothing for it but to just dive right in and pick something to share even if it does seem a bit out of place. I've settled on this collection of photos from one beautiful afternoon last June–the inspiration being a single 'Mollie Rilstone' sweet-pea blossom which caught my eye with it's perfect shade of blush-pink. I went on a treasure hunt around the garden looking for roses to compliment it and created the simple collage seen above which include the following roses: Celsiana, Heritage, R. englanteria, Félicité Parmentier, Strawberry Hill, Bonica and Arcata Pink Globe. Let's get some close-ups of those beauties!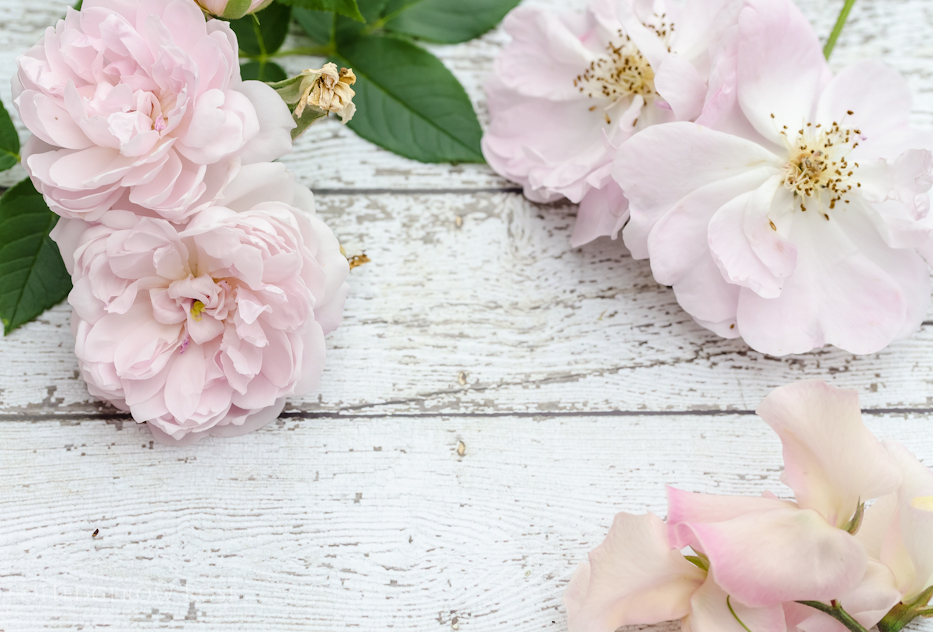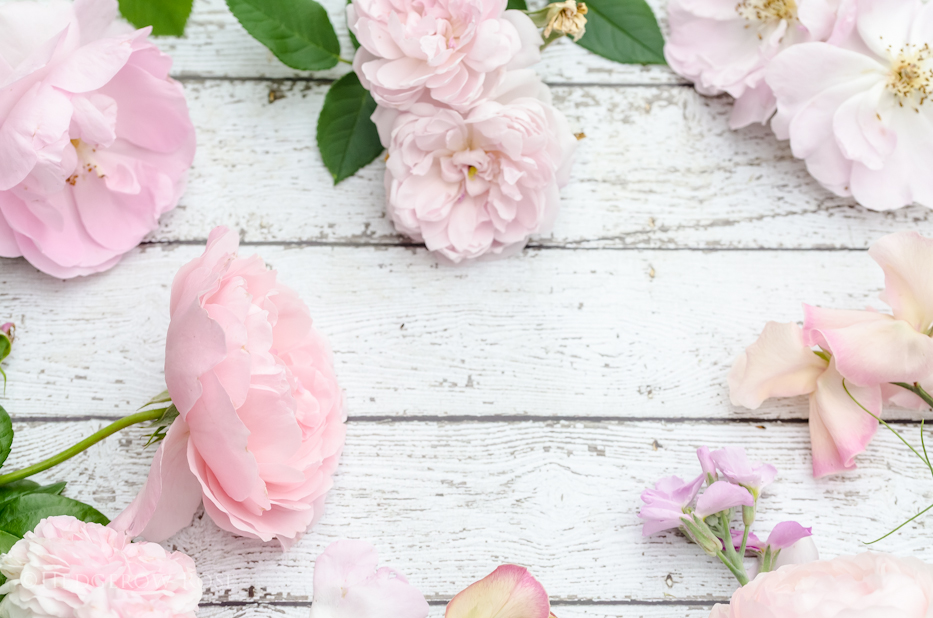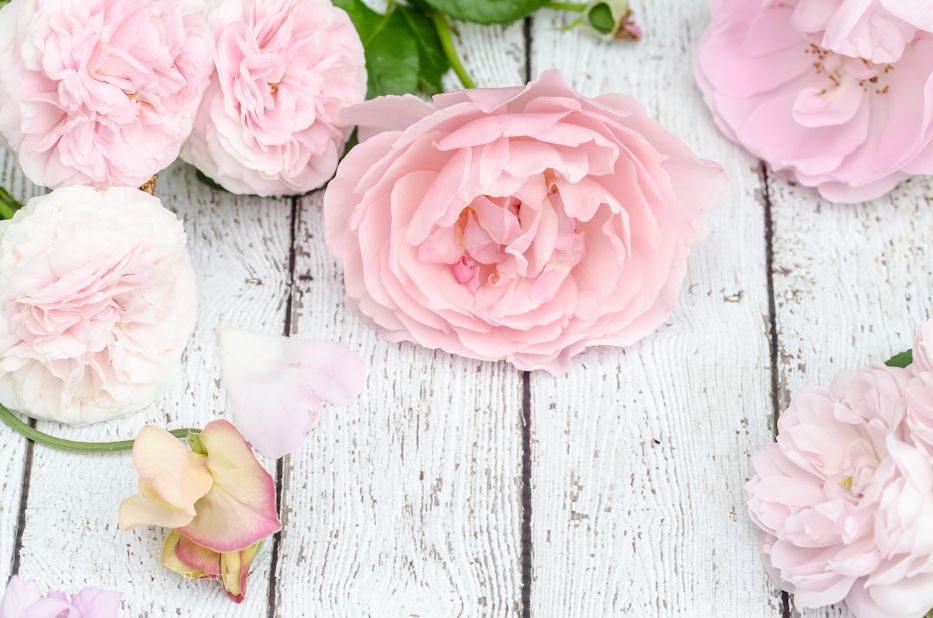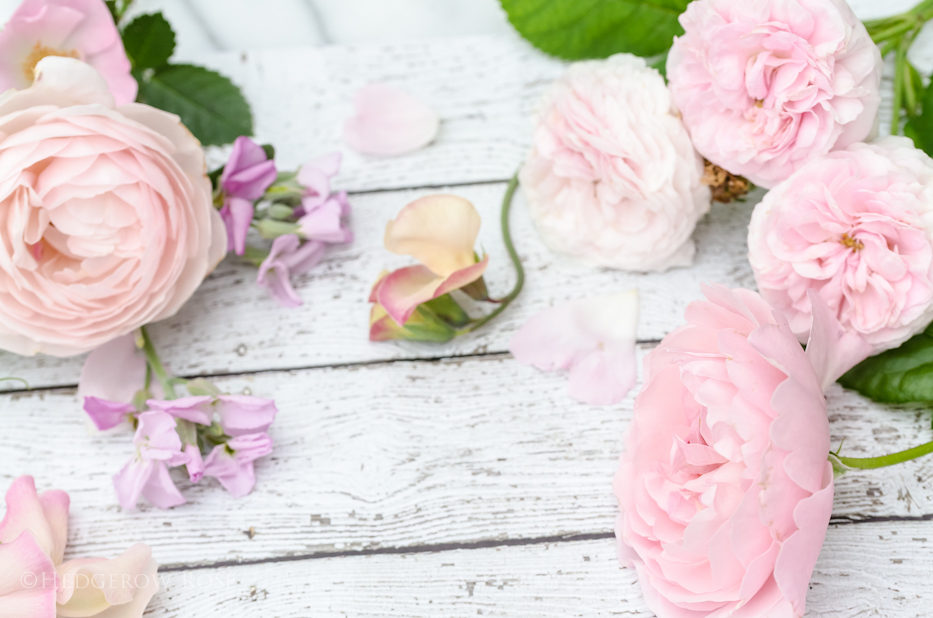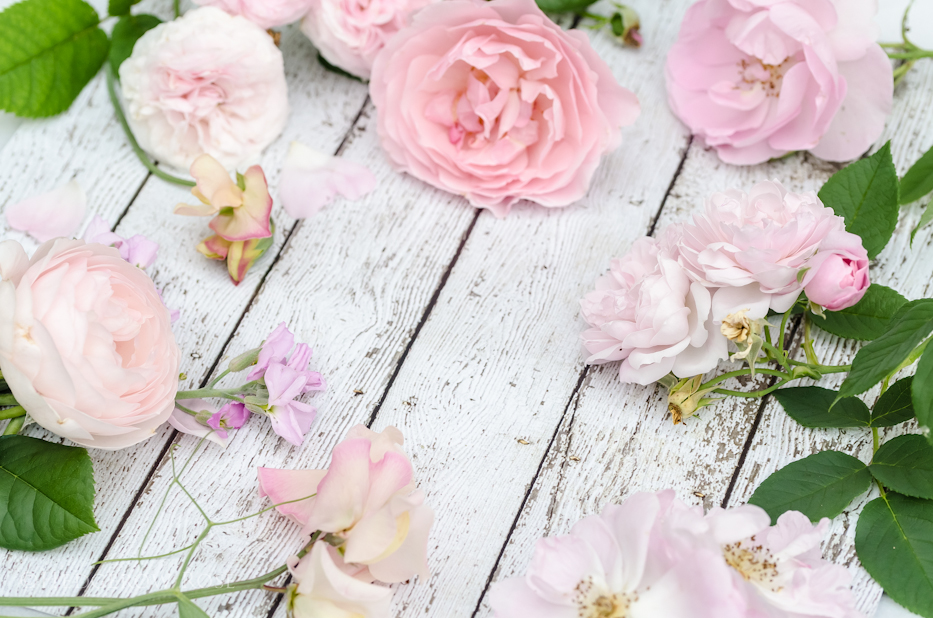 I always seem to come back to this shade of pink when selecting new roses, well any flower for that matter, for the garden. And I'll tell ya somethin' else, that Celsiana sure is a looker. I managed to root a few cuttings last summer and having those extras on hand makes me feel rich! She's probably one of my favorites of all time…but I'm getting ahead of myself, that's for a different post. (It's going to be good!)