These warm May days are like a dream. I'm up at dawn and outside fussing in the garden until the sky darkens and only then I have to be practically dragged indoors. As the garden begins to take shape (we've only lived and gardened here for 2 years) I realize it's starting to look more and more like a cottage-style garden, which wasn't purely intentional, but I'm very happy about. I love plants all happily squished in together; it's beautiful and a little friendly competition is good for them. This kind of exuberant planting scheme isn't for everyone, though. How do you like your garden to grow?
This gorgeous clematis just opened up this morning. Clematis are wonderful partners with roses but this one is particular is vining on our back deck. It seems quite pleased with the shadier, cooler location. (Too much sun can cause clematis flowers to appear washed out).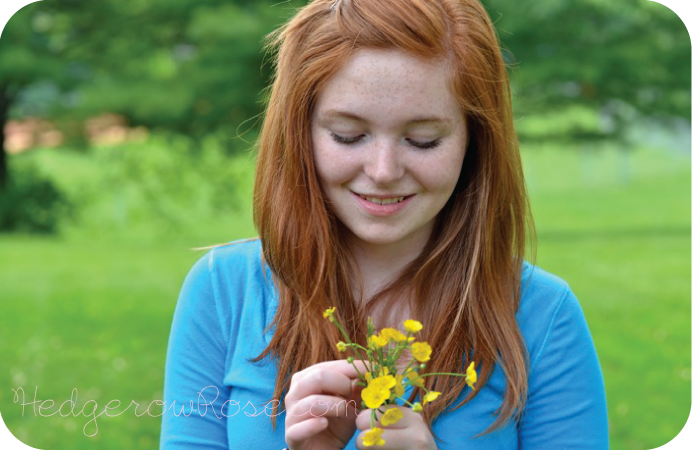 My daughter and I simply adore buttercups. Right now they are growing with reckless abandon in our lawn and the surrounding field and I am totally ok with that!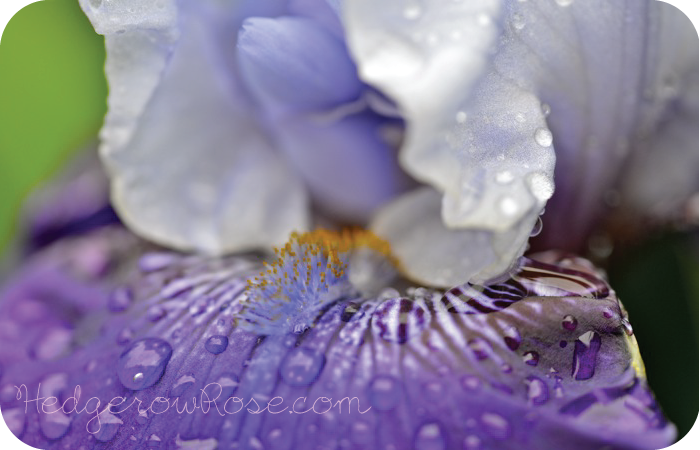 The bearded iris after a spring rain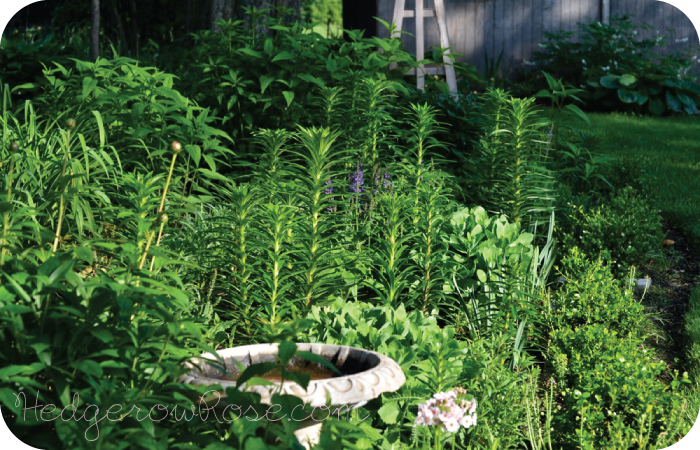 This border is packed with perennials, and here is perfect example of why it's a good idea to take pictures of your garden at various times of the year. There is nothing blooming in there right now! So now I have a visual reminder to make sure to plant something (perhaps late tulips or phlox) to always provide color.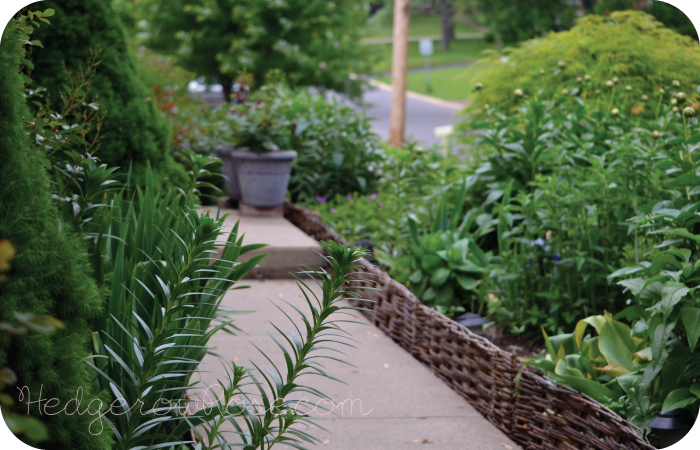 The pathway in the front of the house is filling in nicely, but again, where's the color? 😉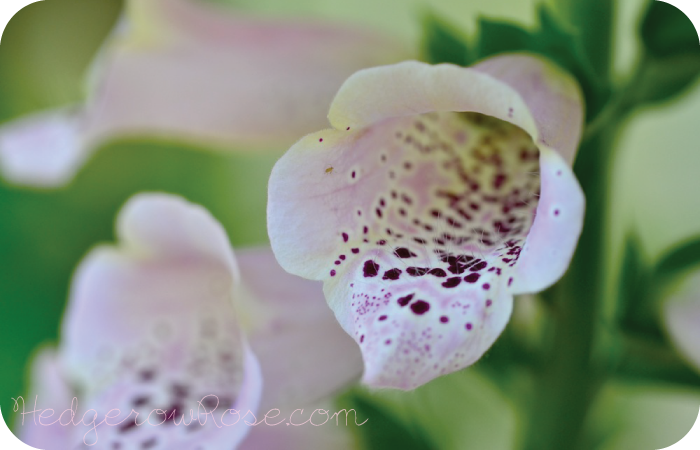 This is one of my favorite flowers, the lovely foxglove, or digitalis. I planted several starts that won't bloom until next spring (foxglove are a biennial) so I bought this one already in bloom just so I could enjoy one of them now.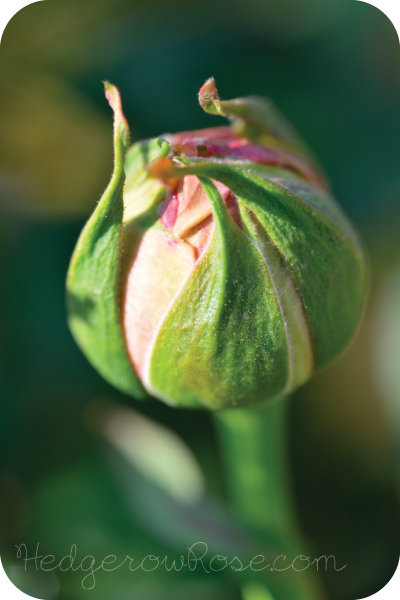 Of course, a cottage-style garden wouldn't be complete without roses, and boy oh boy, I can't wait for ours to bloom! This is going to be a banner year…they are all covered in buds. The race is on to see which will open first! This one in particular is called, 'Madame Ernest Calvat'. I purchased it last summer from Antique Rose Emporium and it was so young I didn't get any blooms. This summer though, it looks like it will reward me with some beautiful flowers.