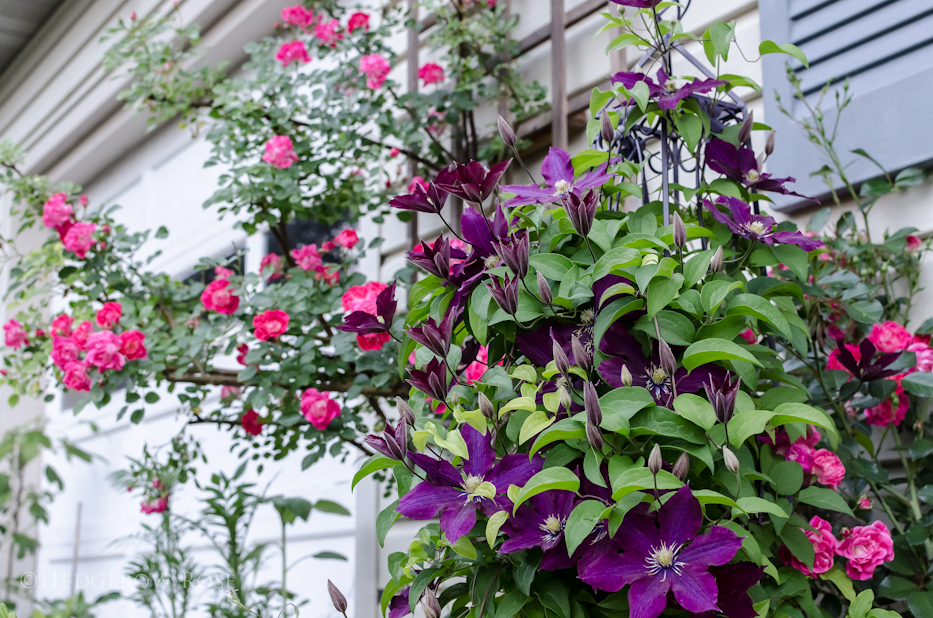 Happy Tuesday, Friends! How are your holiday preparations coming along? I realized yesterday that it was only 10 days until Christmas and just about had a heart attack. Totally not ready. But I'm still enjoying decorating the house and all the holly-jolly that goes on around here. In our neck of the woods, it's been grey day after grey day and the snow we got at the beginning of the month has long since melted. I'm hoping for a white Christmas this year, so Mother Nature if you're listening…
Even without looking at the calendar, I could tell you what time of year it is just by the number of gardening and seed catalogs now flooding my mailbox. Recently, one arrived with a gorgeous Clematis on the cover and it inspired this post. You see, I realized recently that our garden was sorely lacking in the Clematis department–for no good reason–and a handful were added last spring. A few of them got wilt, and although they did bounce back they did not flower. Some, though, looked wonderful, and although I probably won't be in this garden for much longer, they will definitely be grown again in future. Let's take a look!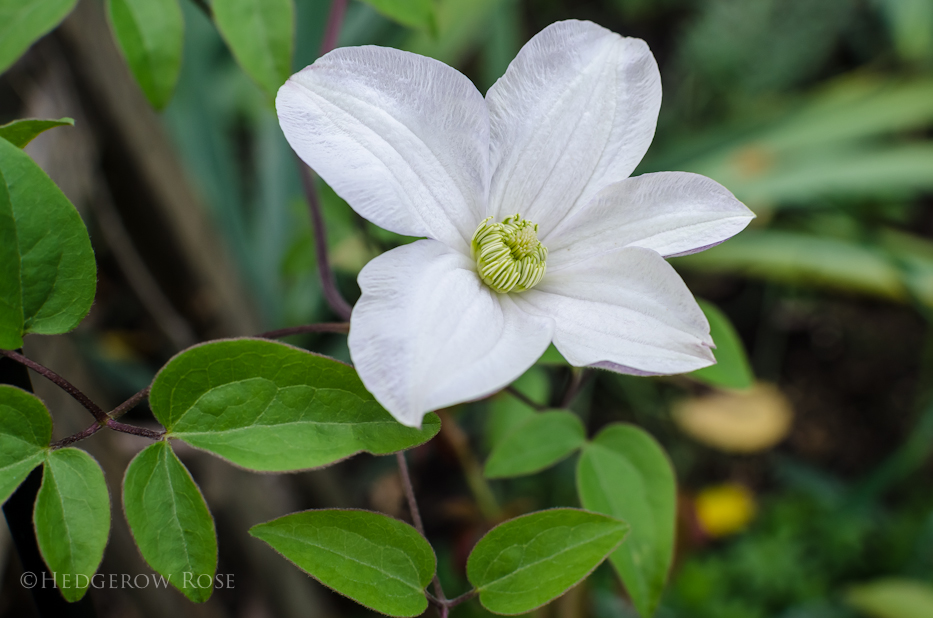 First up, is Huldine, a large-flowered late-bloomer in a pretty shade of white (sometimes with pinkish accents.) Huldine can get massive. Remember this post? Although ours was set back from the wilt, it did bloom a tiny bit. I can't wait for it to look like this…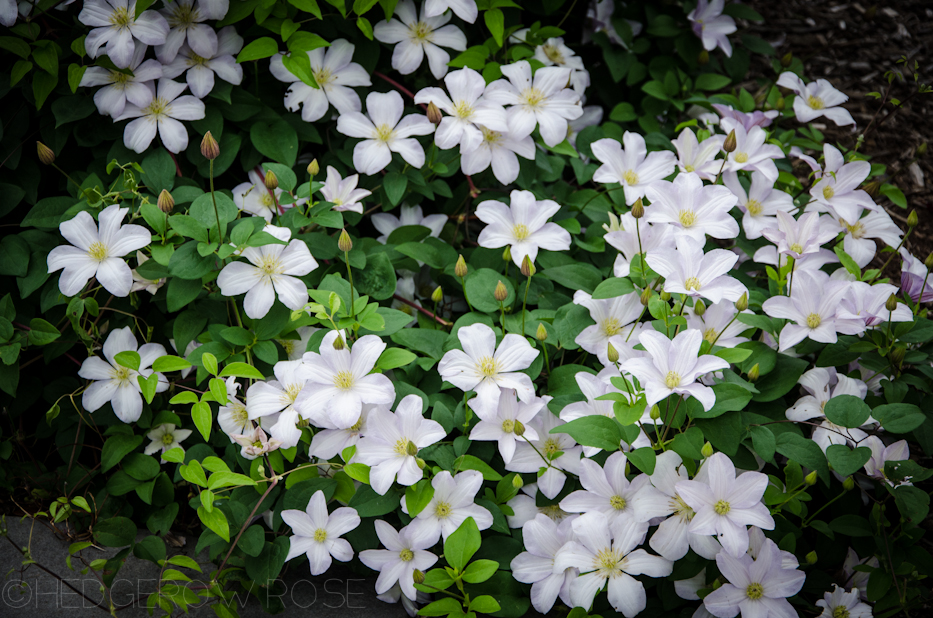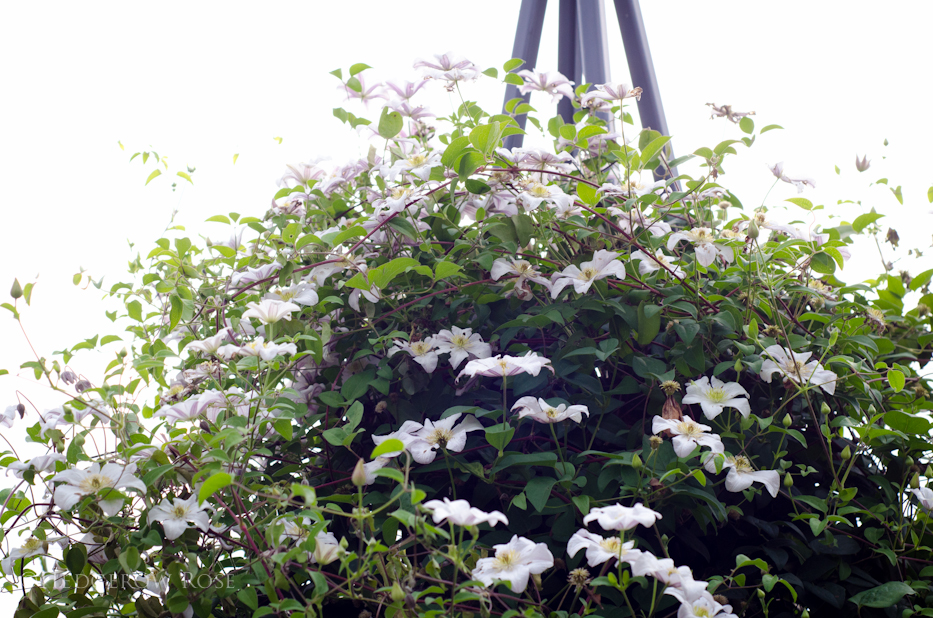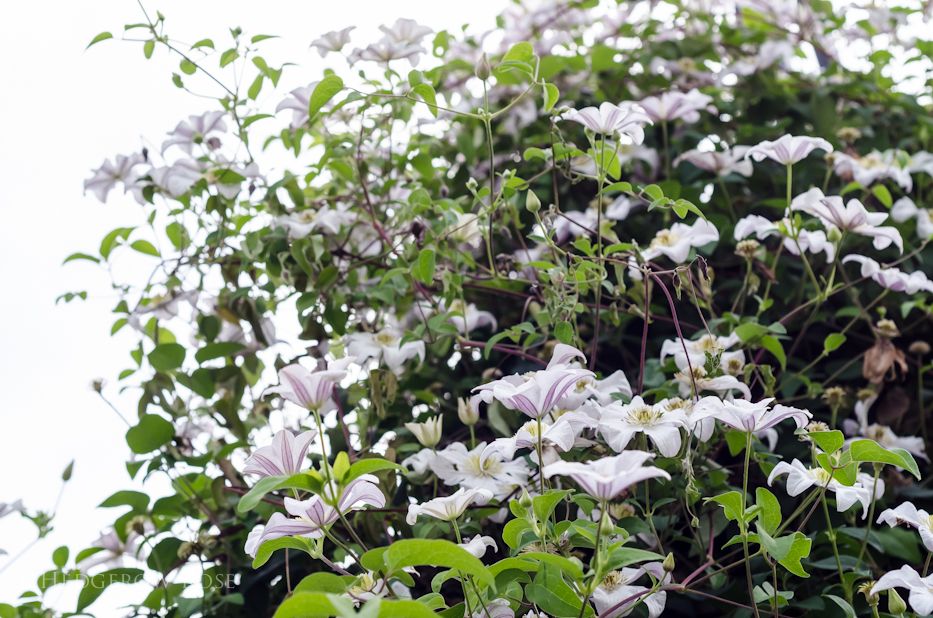 On the opposite of the size-spectrum, we added a container-sized cultivar called Fleuri which only grows to a few feet! She was slow-growing, but a reliable bloomer. Those vibrant purplish blossoms! So pretty.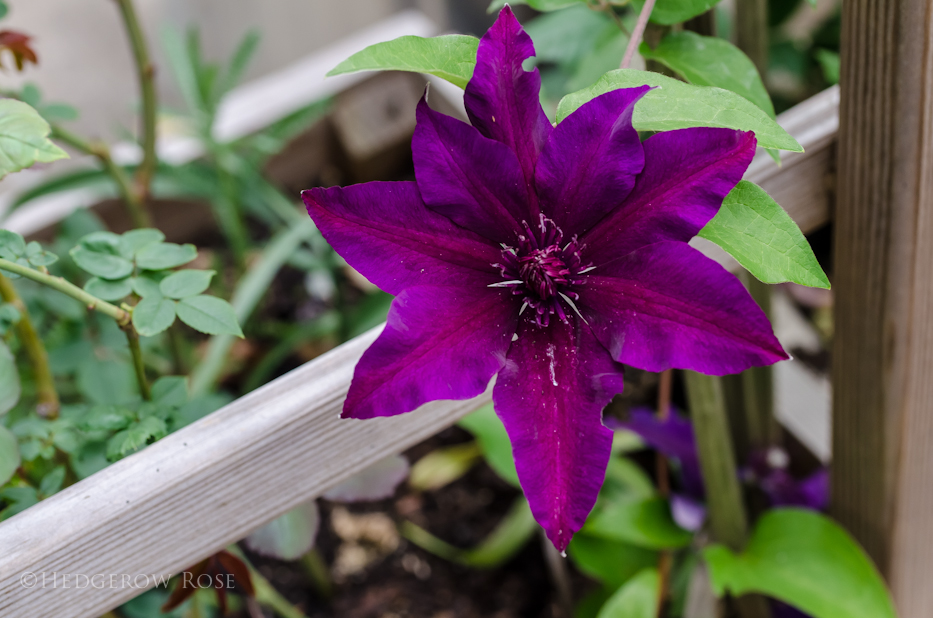 Sometimes Clematis take a couple of seasons to really hit their stride. Such was the case for Niobe, now a prolific bloomer. Niobe is categorized as a "red" Clematis, but I just don't see it.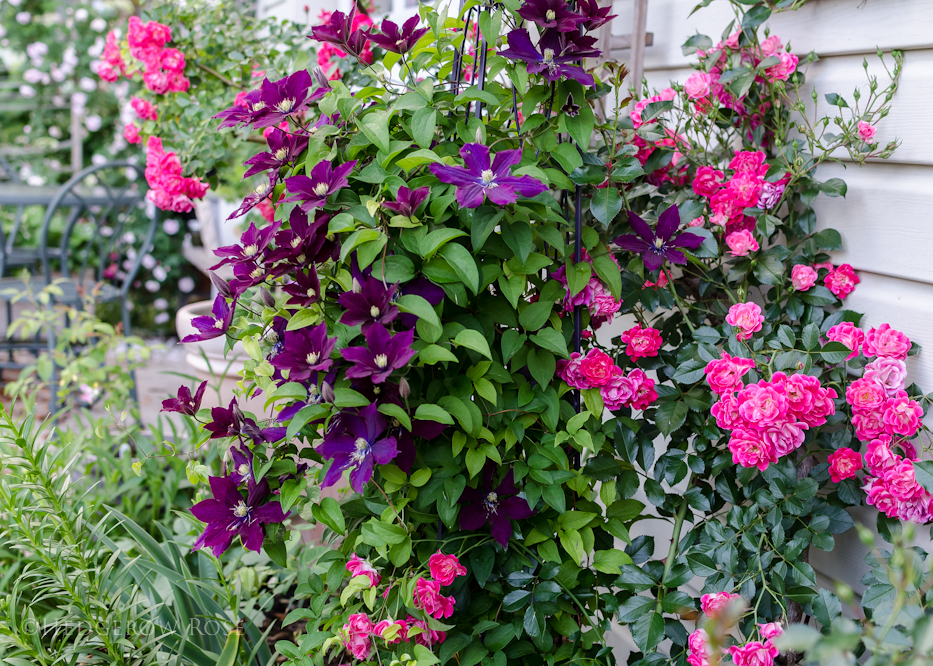 Doesn't that look more purple to you?
True, her flowers do start out as a deep wine color…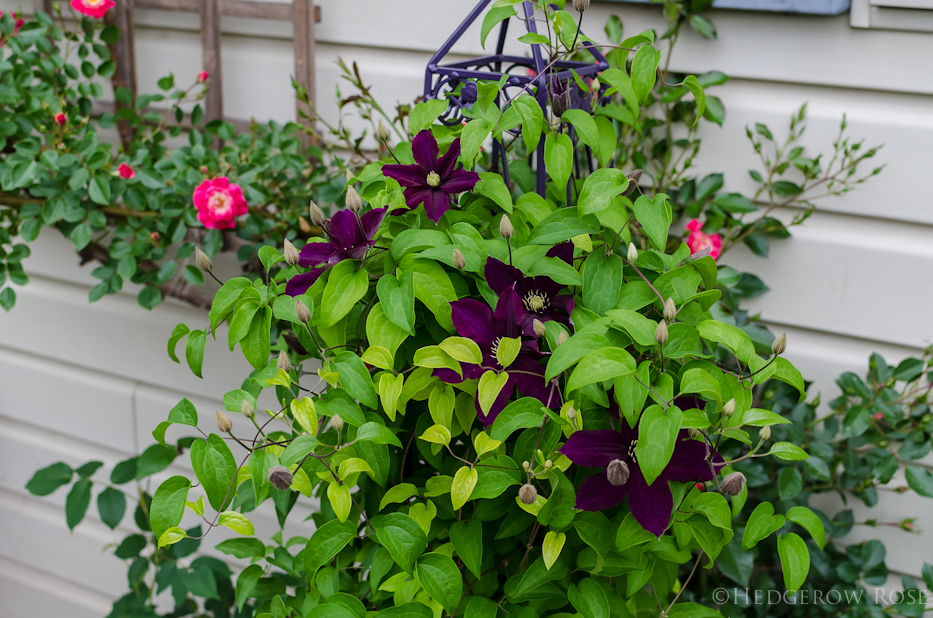 But as they mature, they look like this…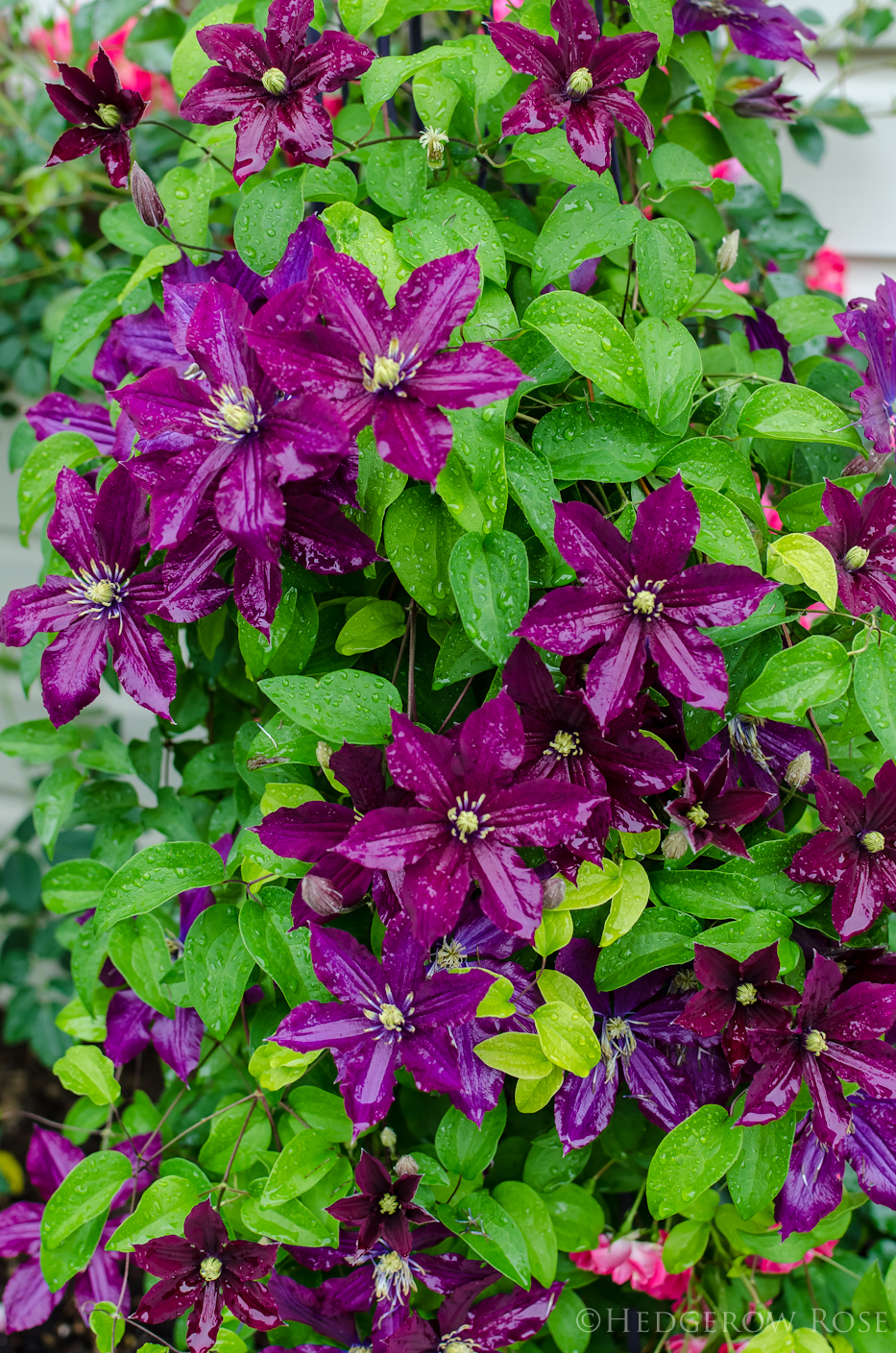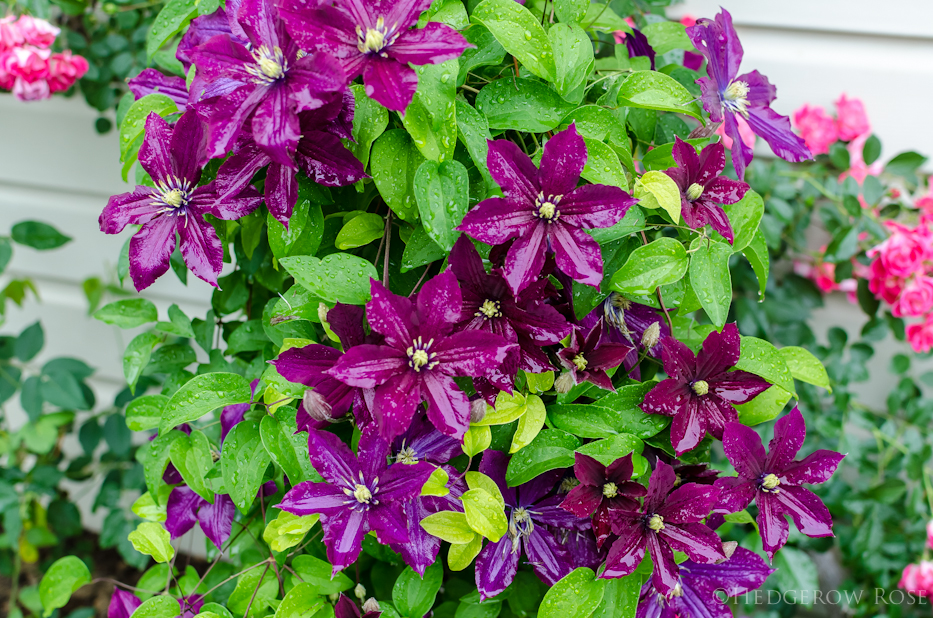 My favorite Clematis of those added last spring has to be, without a doubt,  Venosa Violacea. This Clematis is a traffic-stopper to be sure. It grew to about 7 feet in just a couple of months and bloomed for weeks and weeks. Let's have a little Venosa eye-candy, shall we?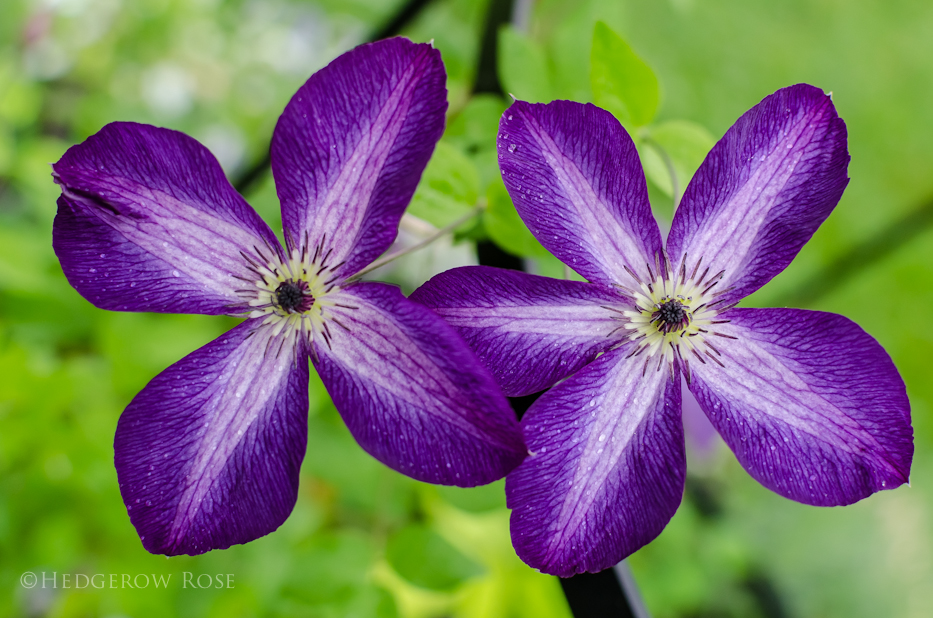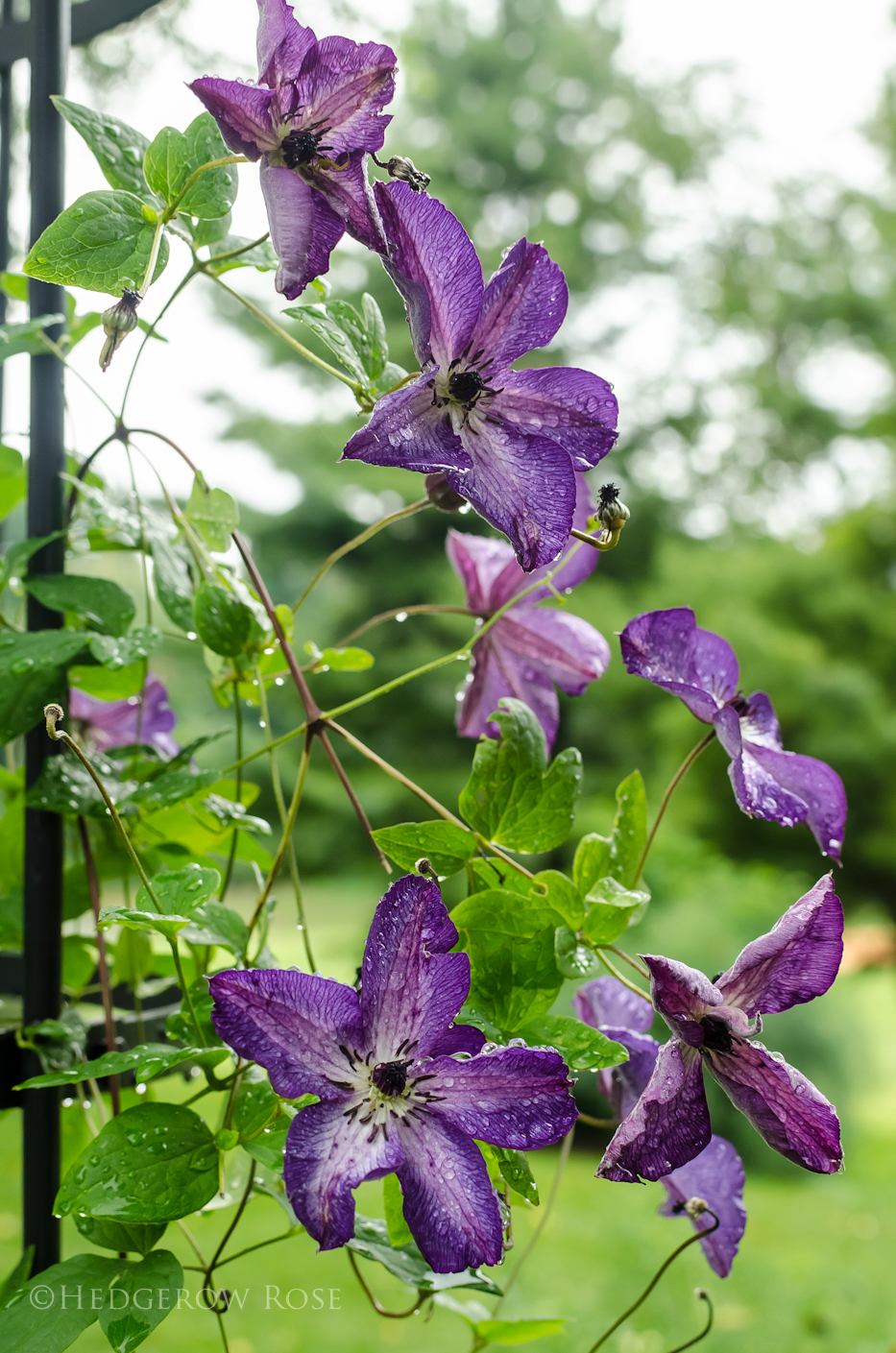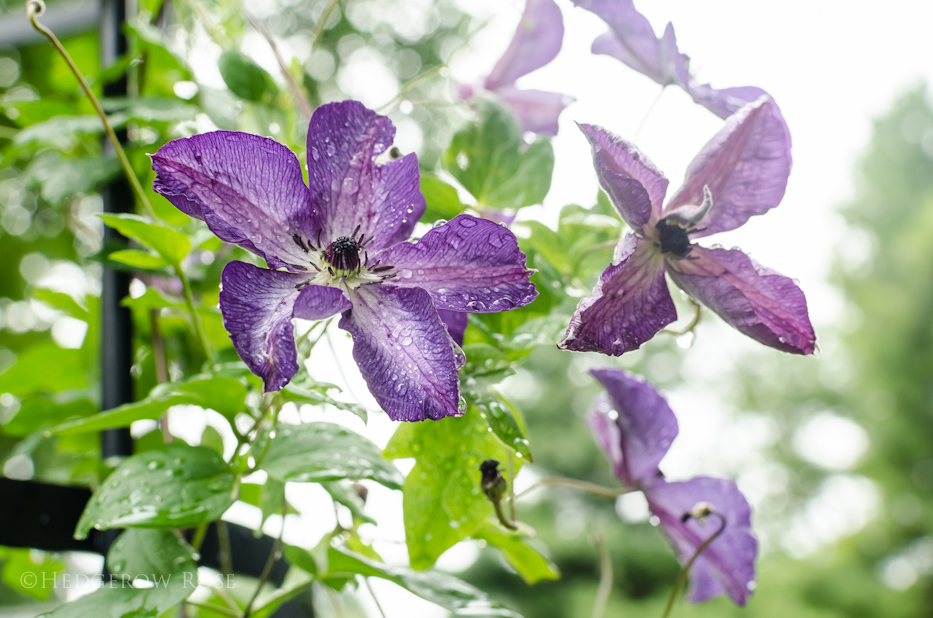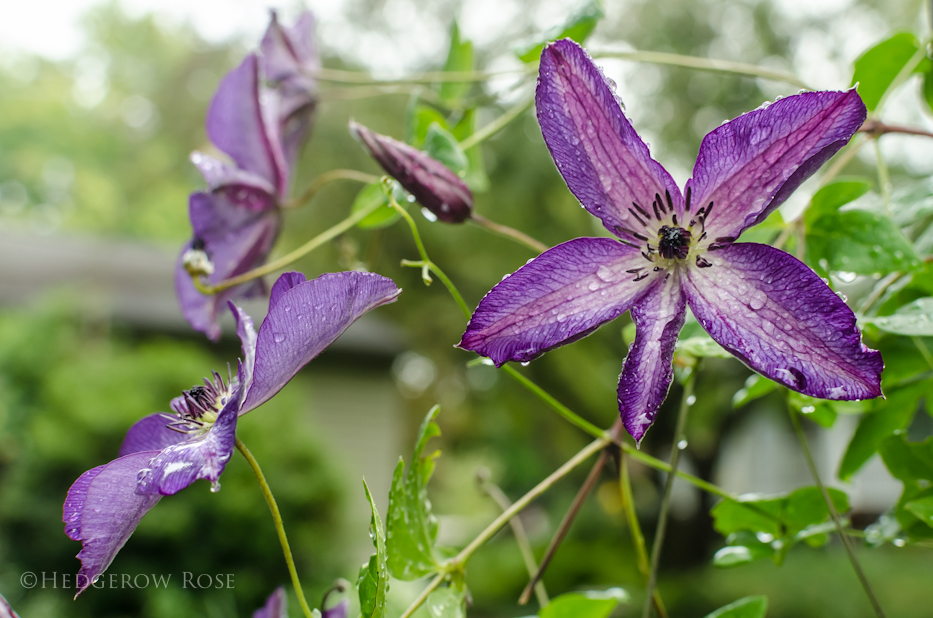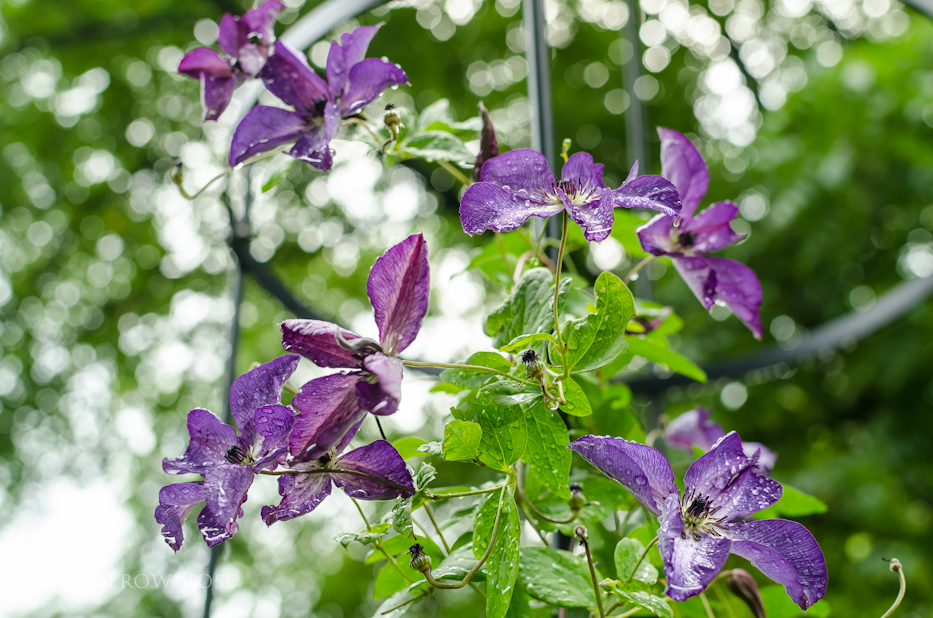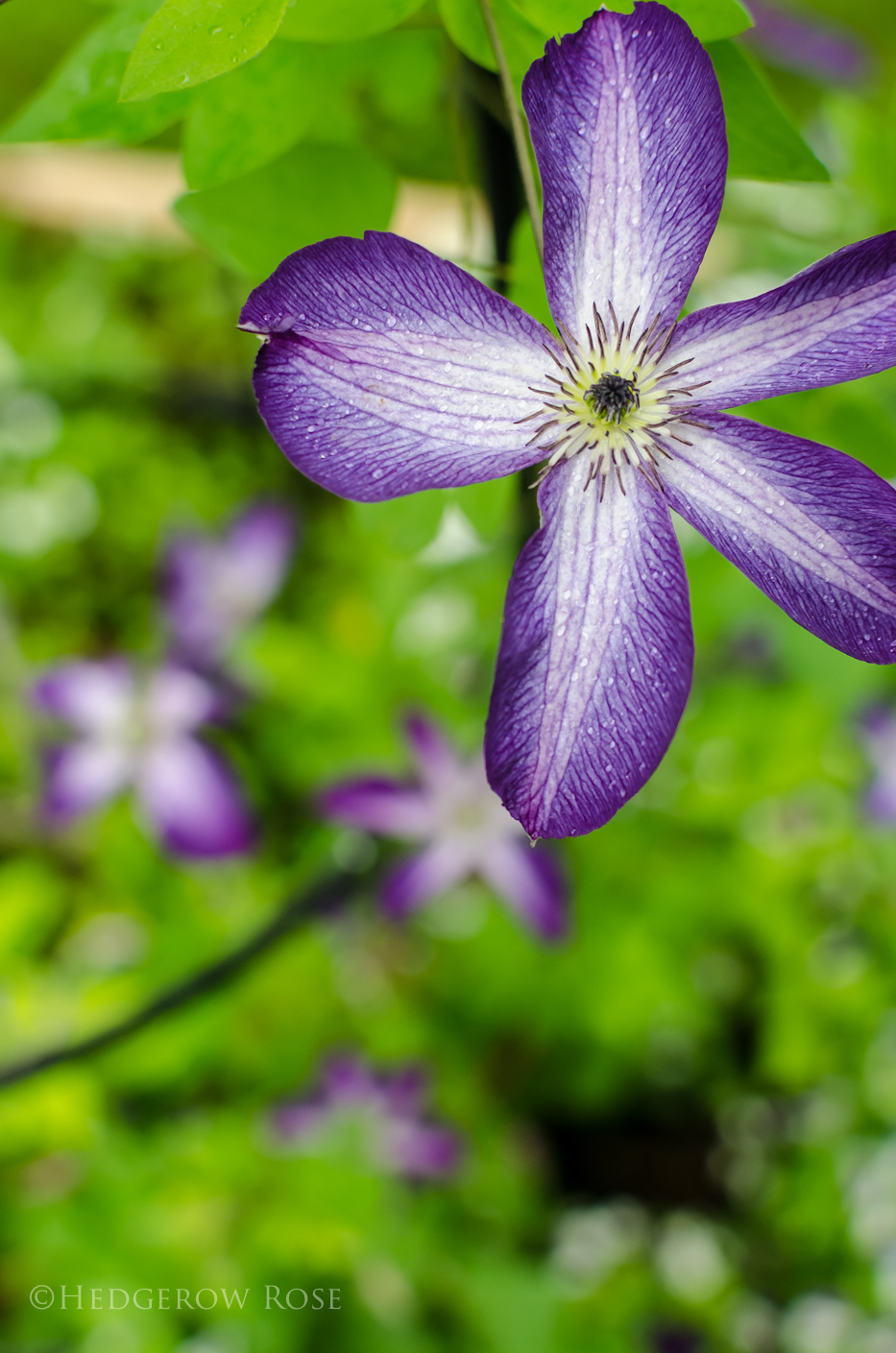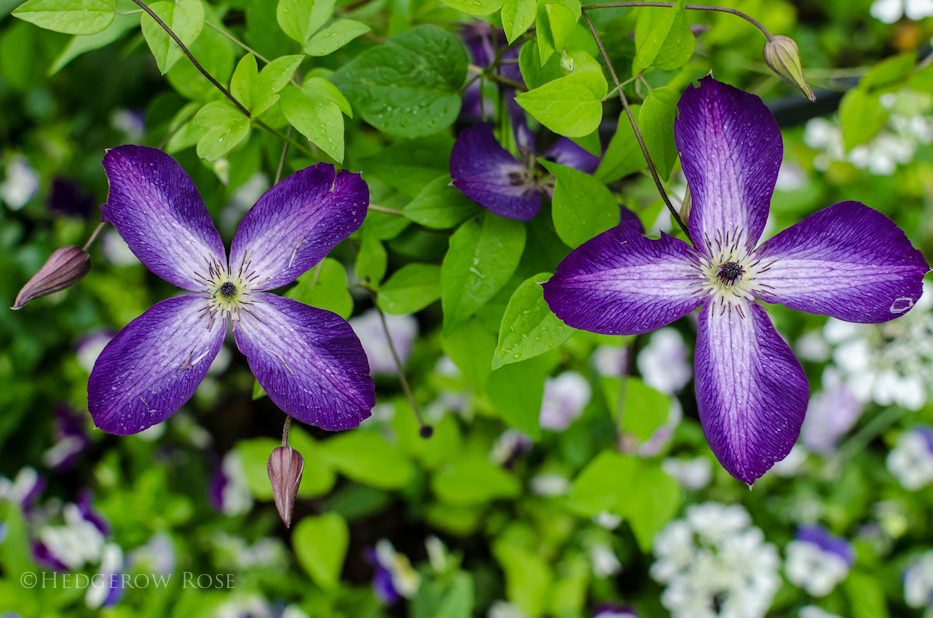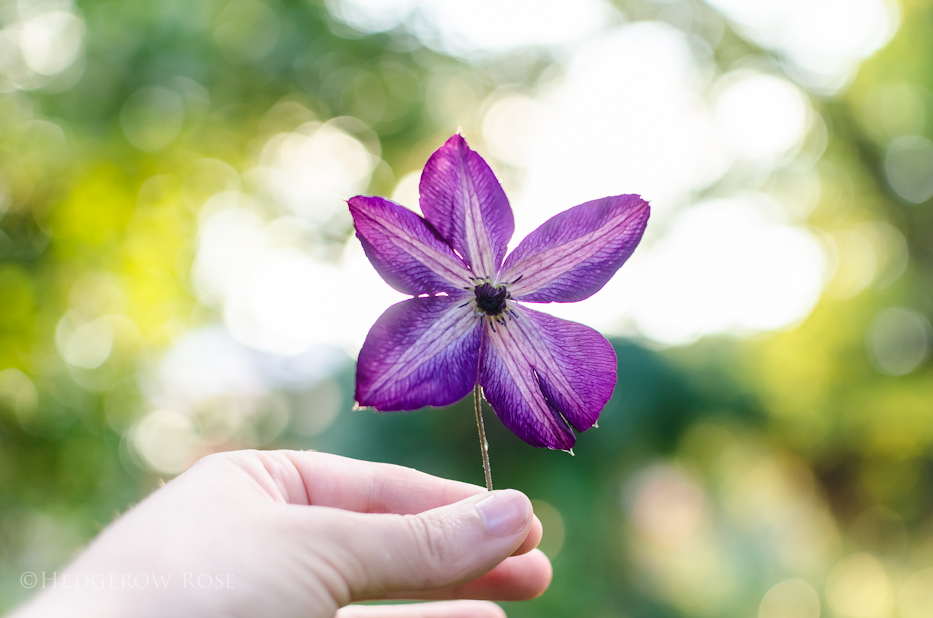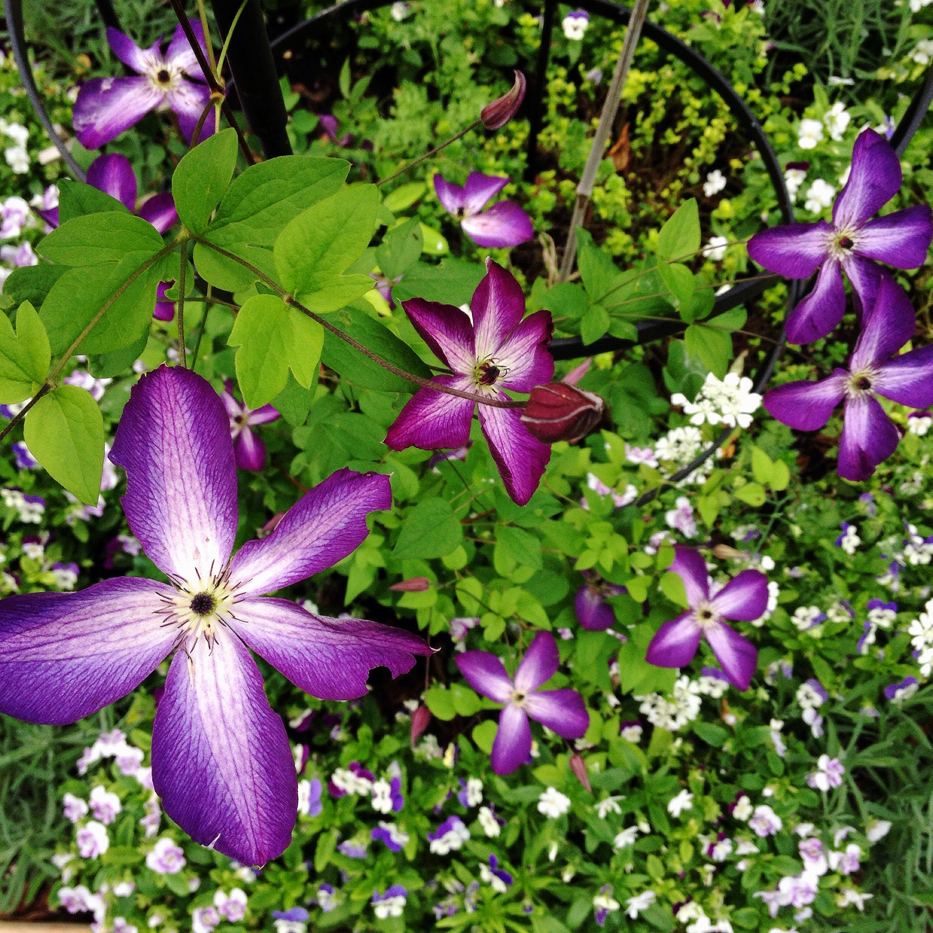 Not bad, eh?
It's going to be difficult restraining myself when it comes time to order Clematis for future garden, but they really do make a garden feel complete, don't you agree?