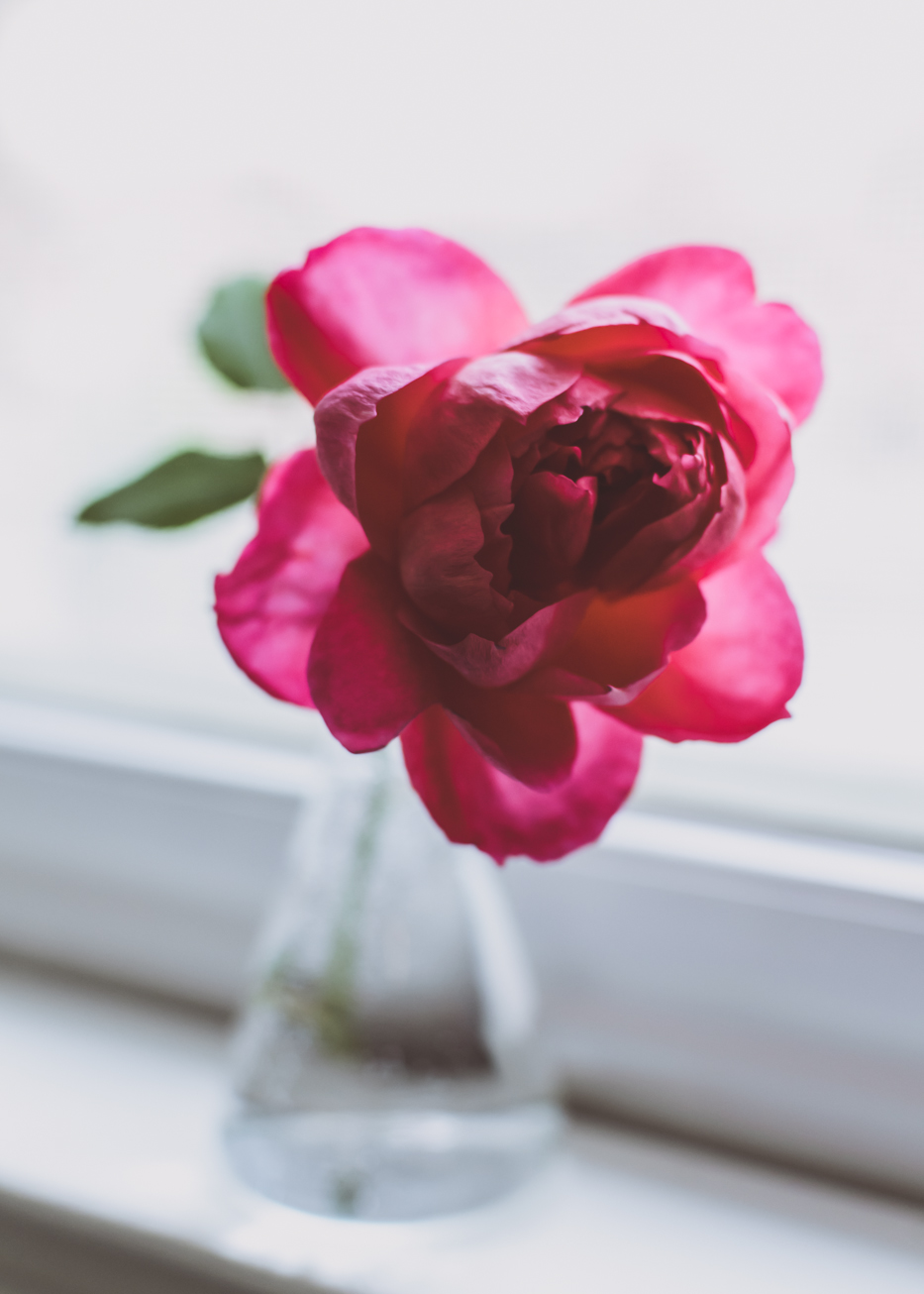 Like so many, we have been knocked for six from this election. We've been grieving deeply while also asking ourselves, "Where do we go from here?" as I imagine some of you might be, too. This whole election process has been stressful for everyone; even if you're happy with the outcome it has been a long, exhausting road. When it all just seems a bit too much, which is often, I try to remember to breathe, take the pup for a walk, plant some fall bulbs, tidy up a border, weed, anything to make myself feel grounded again. A little Stephen Colbert doesn't hurt, either. I hope that wherever you are, and whoever you voted for, you are able to find some peace in your garden, too.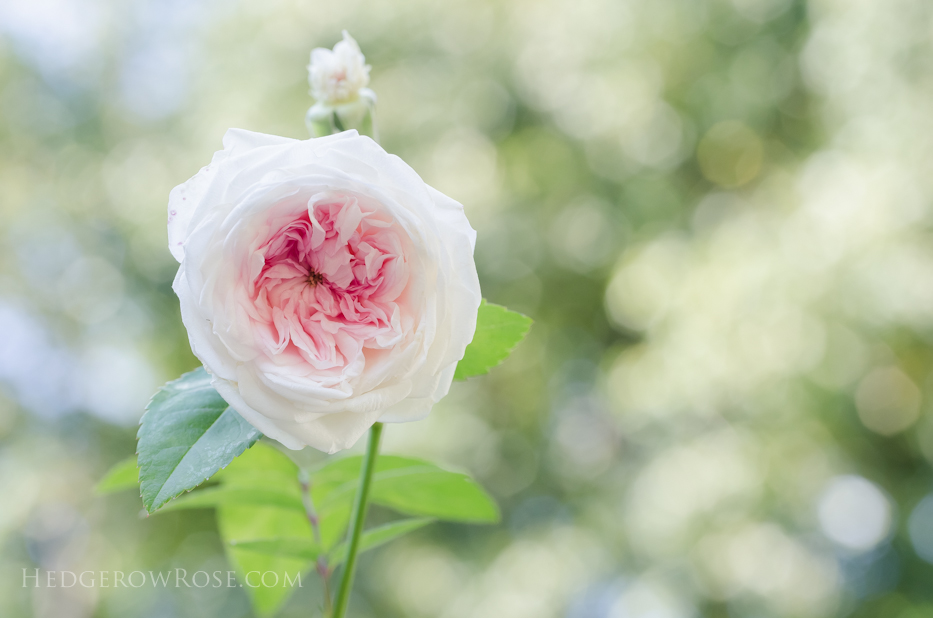 Apart from all that political hoo-hah, there has been quite a bit of fuss going on in our own lives, as well, which has made me drop the ball on the blog lately and for that, I apologize. Without getting too much into it, life has just been very life-y. I'm looking forward to the possibility of things normalizing soon and I have some ideas for fun posts to cheer us all up this winter. In the meantime, got some WIP photos for you….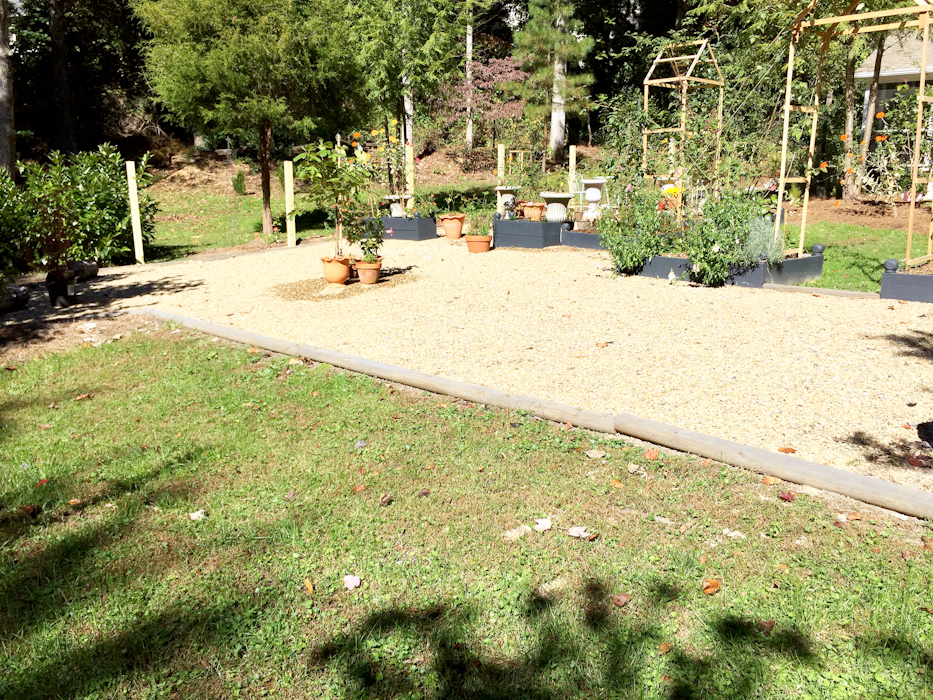 WIP (notice the fig tree just planted?)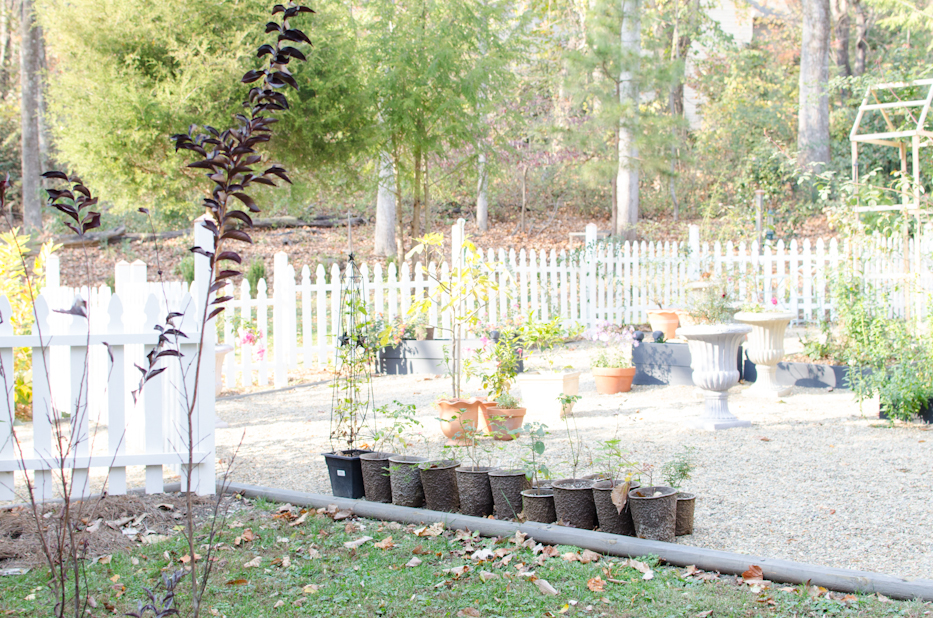 almost done! (where you see those pots lined up is where the cold frame is going.)
Do you remember what the house looked like only about a year ago?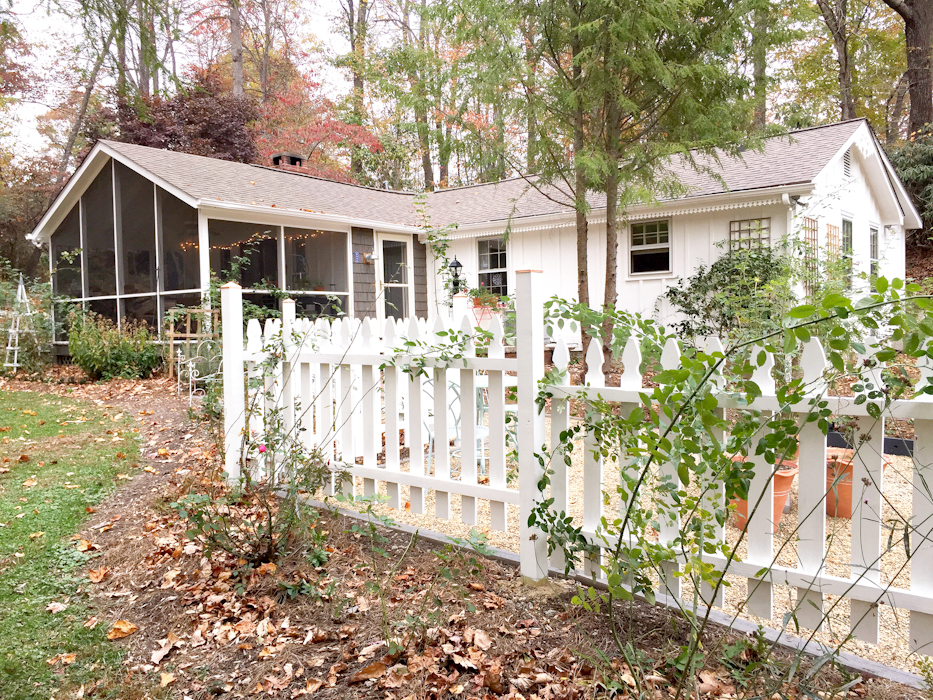 It's feeling a little friendlier now, don't you think?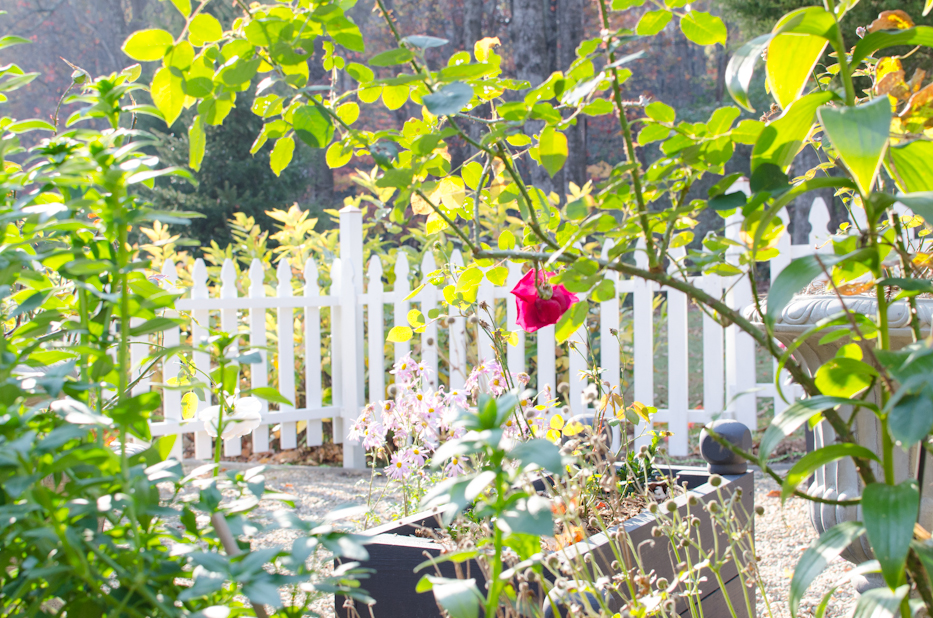 the inside of the courtyard garden now feels much more private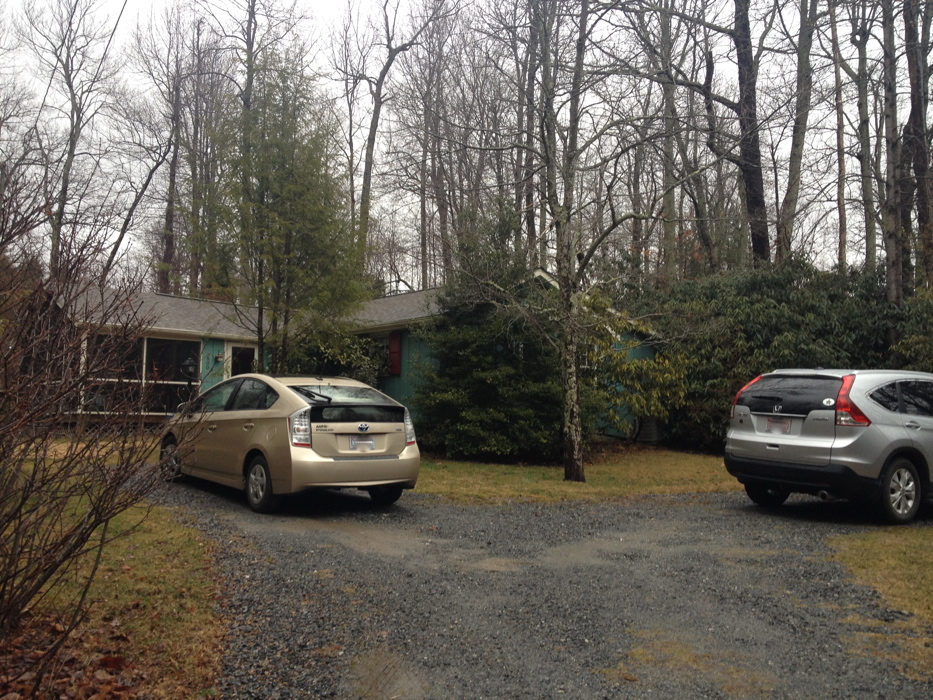 Remember this?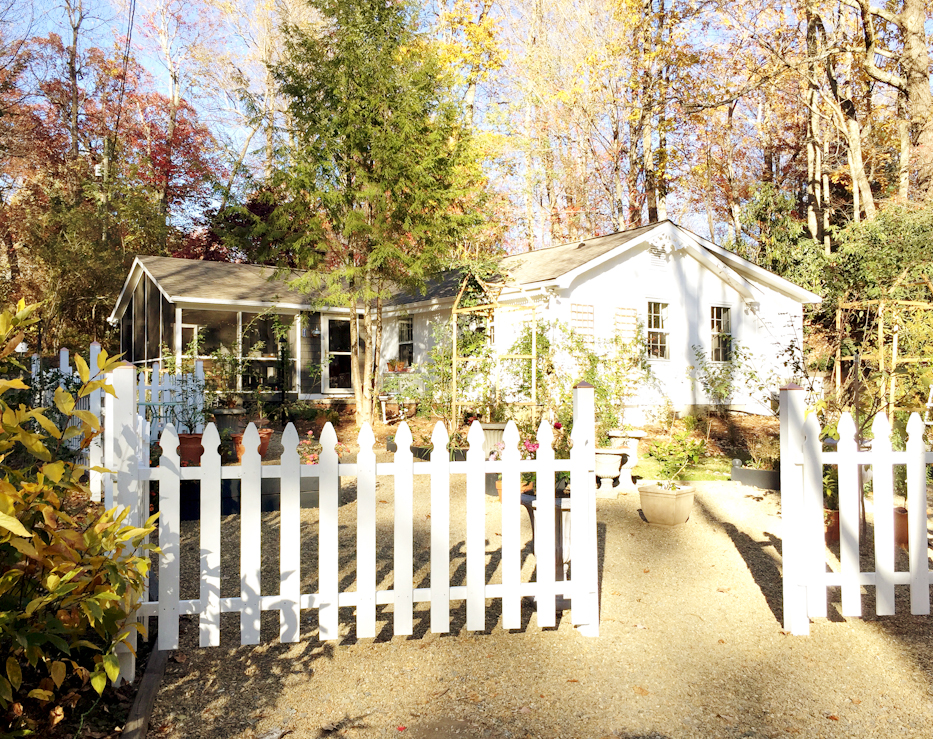 How about now? Better, right? BTW we're replacing those rose arches. I can't decide what I want to put in their place so they'll have to do for now.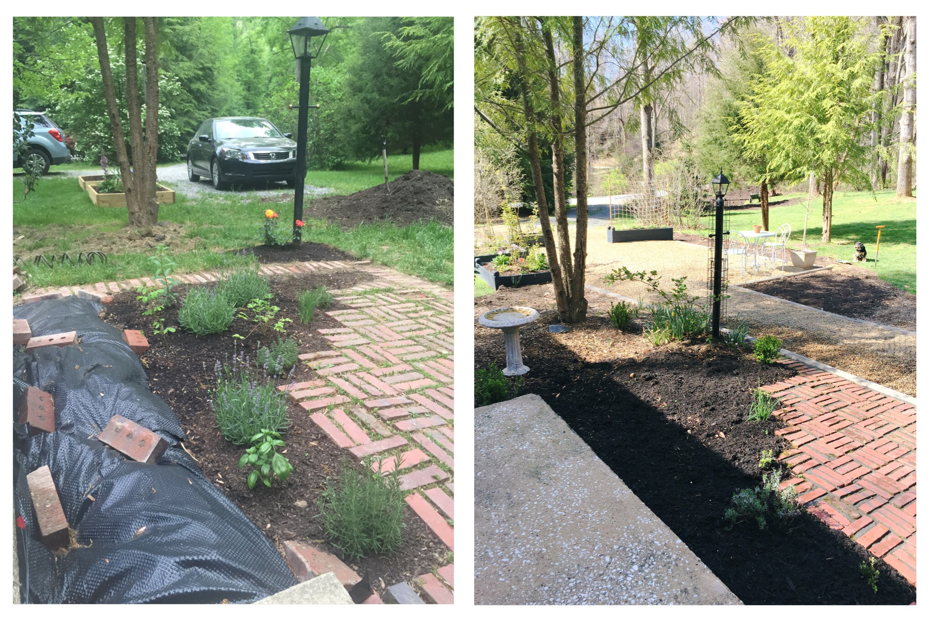 Remember this?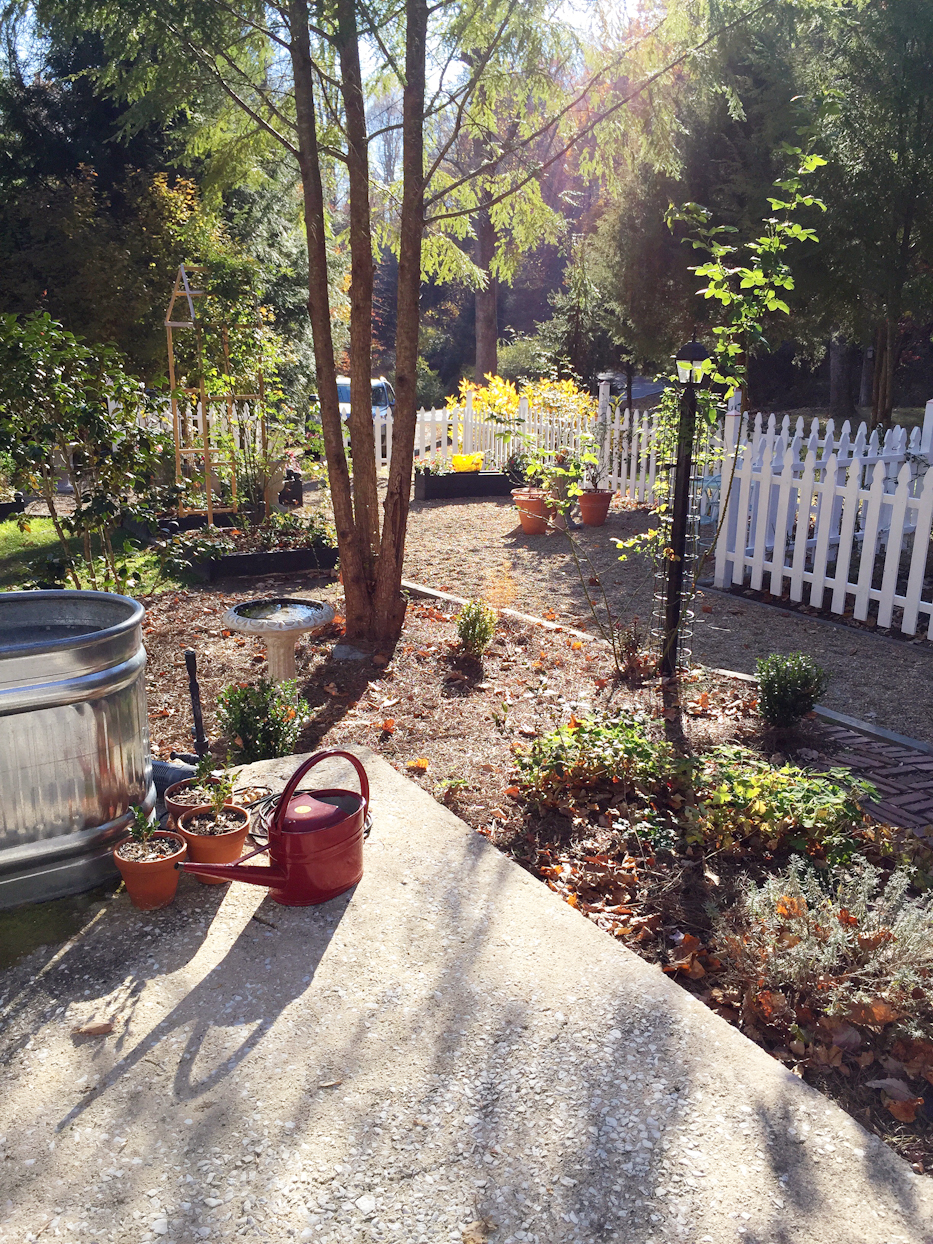 Getting better, right?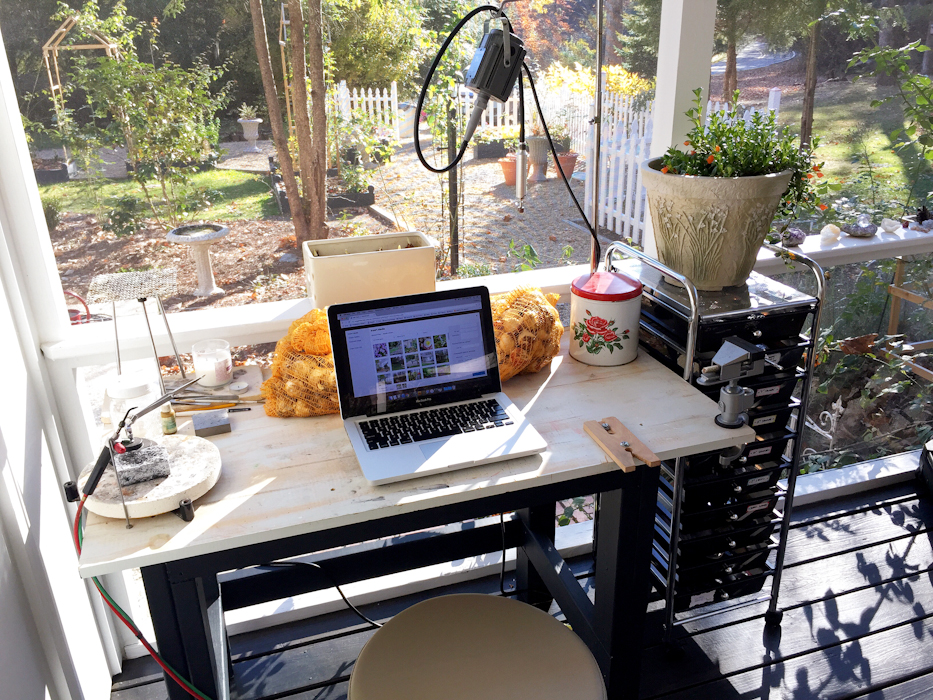 It's so nice, when I'm sitting at my desk, to see all this progress. It looks like a garden now!
As far as our new garden progress goes, Jesse and I have been busy using this mild weather to install some picket fence to enclose the courtyard garden area. Nothing like digging holes and hauling lumber to blow off steam from all the stress and anxiety! Remember when I told you how this was once the "driveway?" With the fence up, it now looks so much more put together–like, yo this is a garden not a place to park your UPS truck–and gives us a bit more privacy. We even planted our fig tree, which quickly outgrew it's container, right smack dab in the center of the graveled area. I can't wait to do a little bit more with this part of the garden, but for now it's just nice to see it more private and enclosed.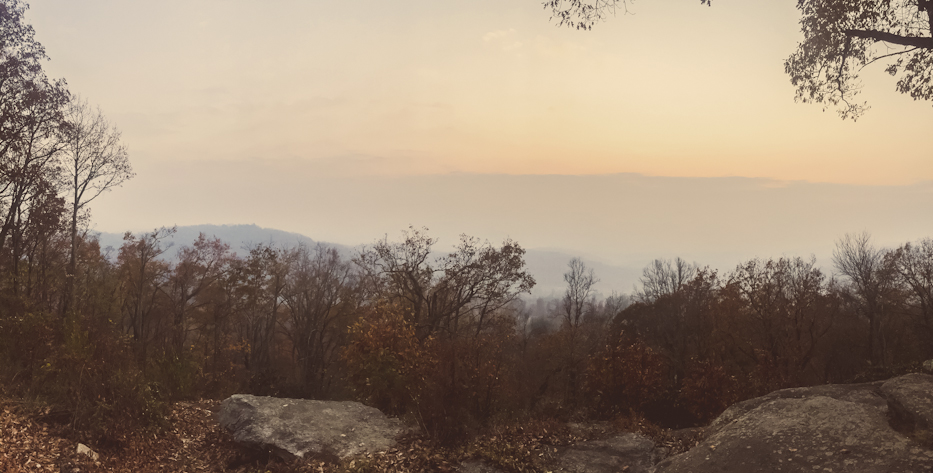 Smoke filled skies block the view at Jump Off Rock, which normally lets you see as far as South Carolina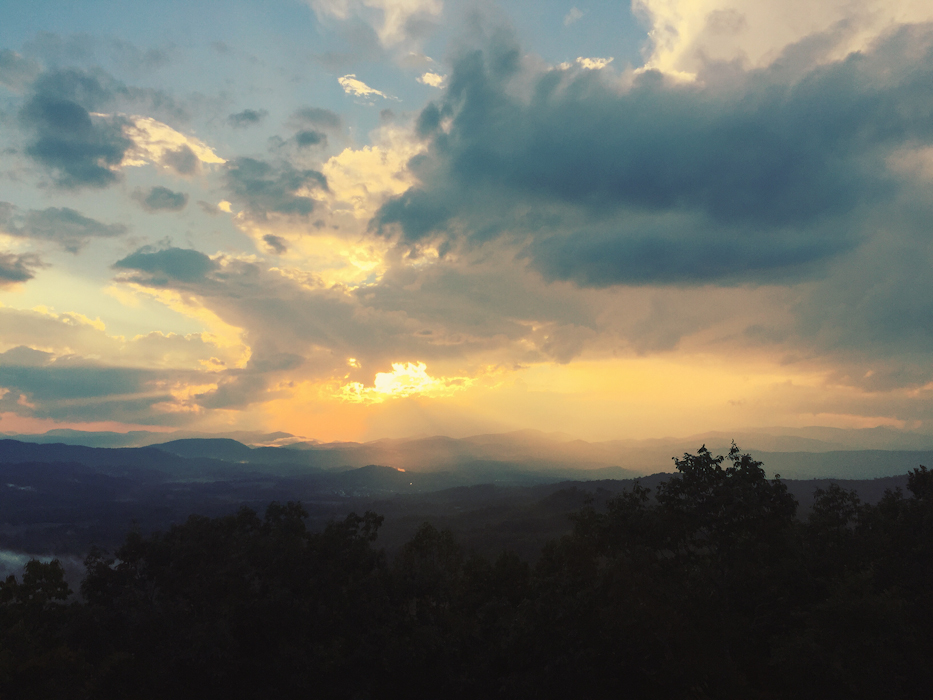 Normally, it looks more like this
Yes, it's been a lovely autumn, but sadly, as you might have heard, there have been numerous wildfires in our area recently. We're in a drought so it's all a bit dry and crispy here but what really chaps my hide is it seems that these fires were started by arsonists. They've evacuated an area not too far from us and the smoke has been thick–burning our lungs and throat. I worry for the wildlife. I feel terrible for those whose homes are in the fires' path. Really, really hoping for some rain soon.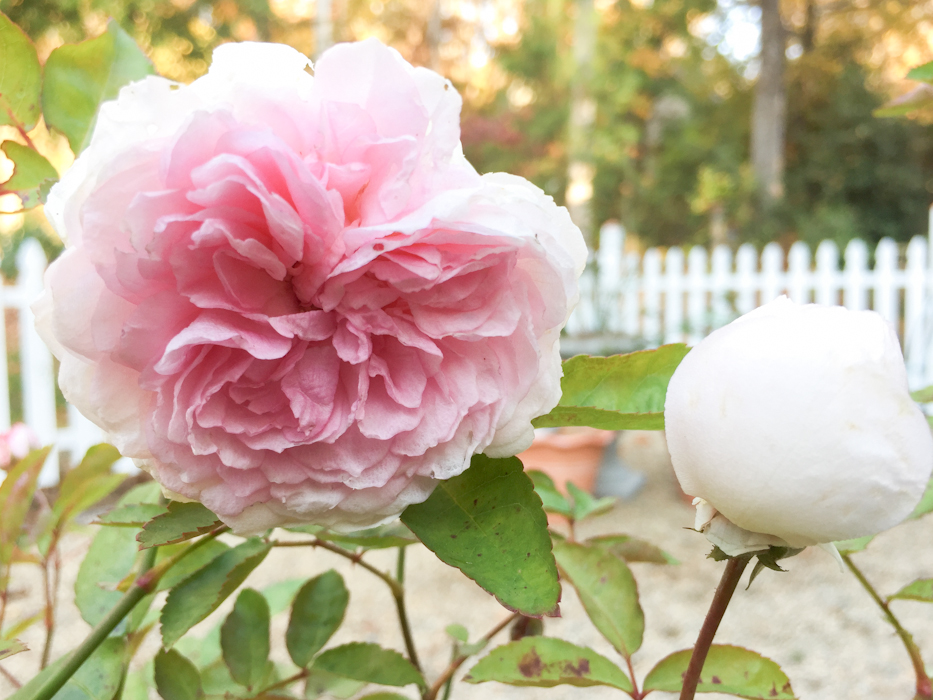 It's been so warm that we still have roses in flower in our garden right now. You, too? Just yesterday, in fact, I had my face buried in the petals of 'Benjamin Britten' breathing in it's sweet scent and marveling that it is mid November! Other roses have been flowering this autumn, as well, such as: Munstead Wood, China Doll, Clotilde Soupert, Lichfield Angel, Darlow's Enigma, Hot Cocoa, St Swithun, Red Smith's Parish, Betty Prior, Strawberry Hill, Gourmet Popcorn, Mme Calvat, Sally Holmes and Dark Desire. This is a young garden, and most of our roses are still barely 10 inches tall, so, not doing much of anything yet. Sometimes I wish I could hit the fast forward button, but I am grateful for the roses that are blooming now. Here are a few more photos of those…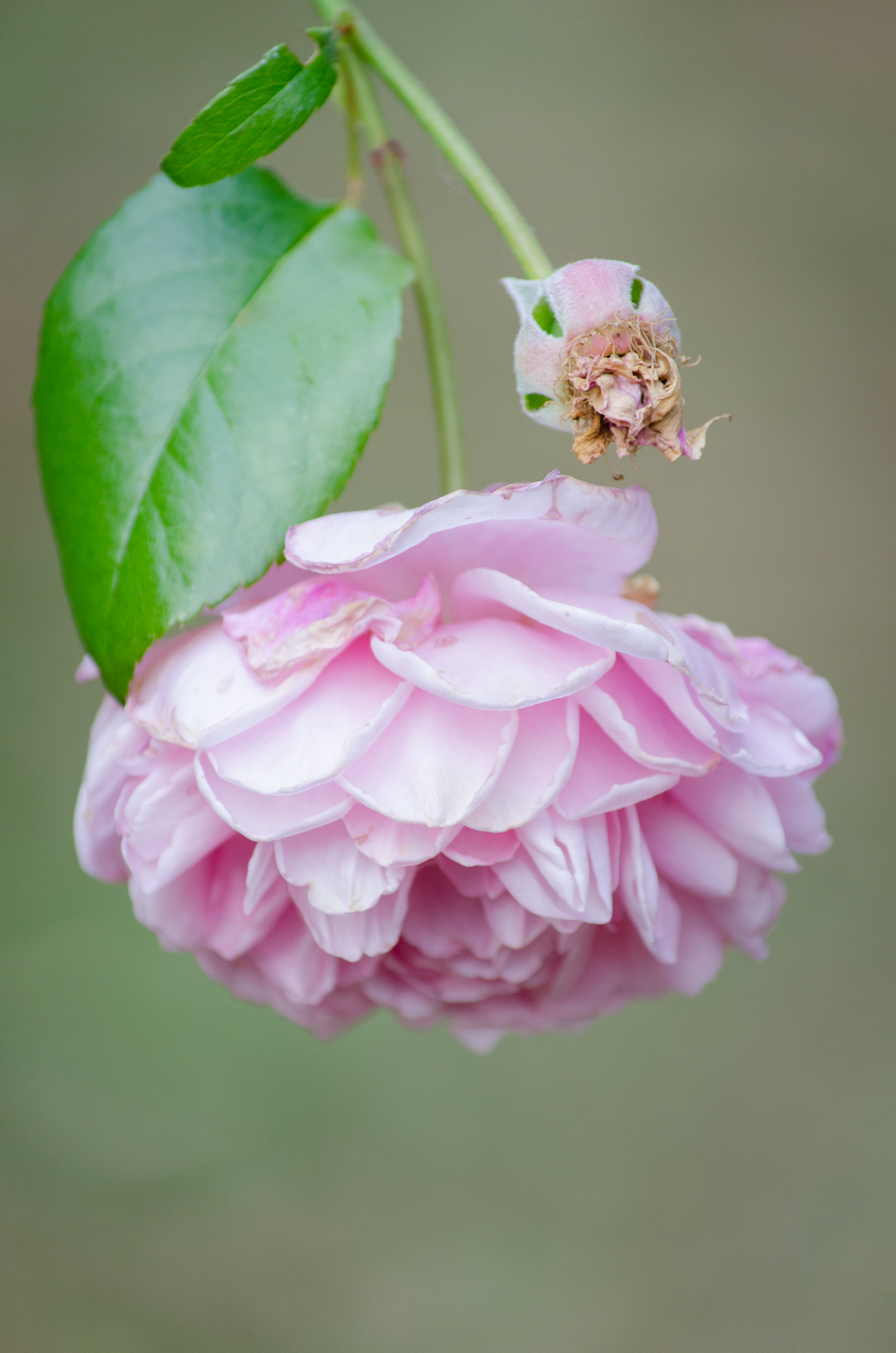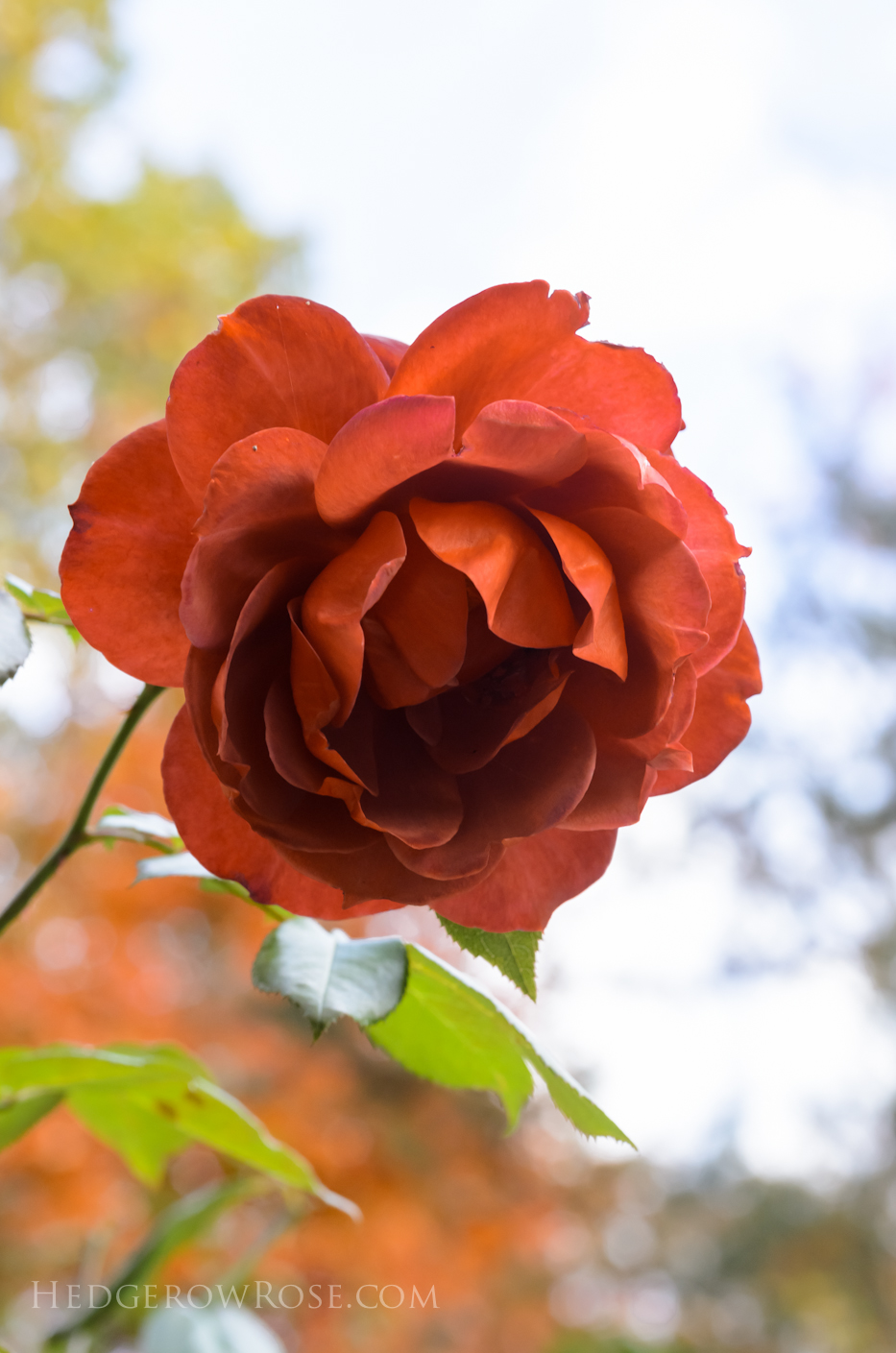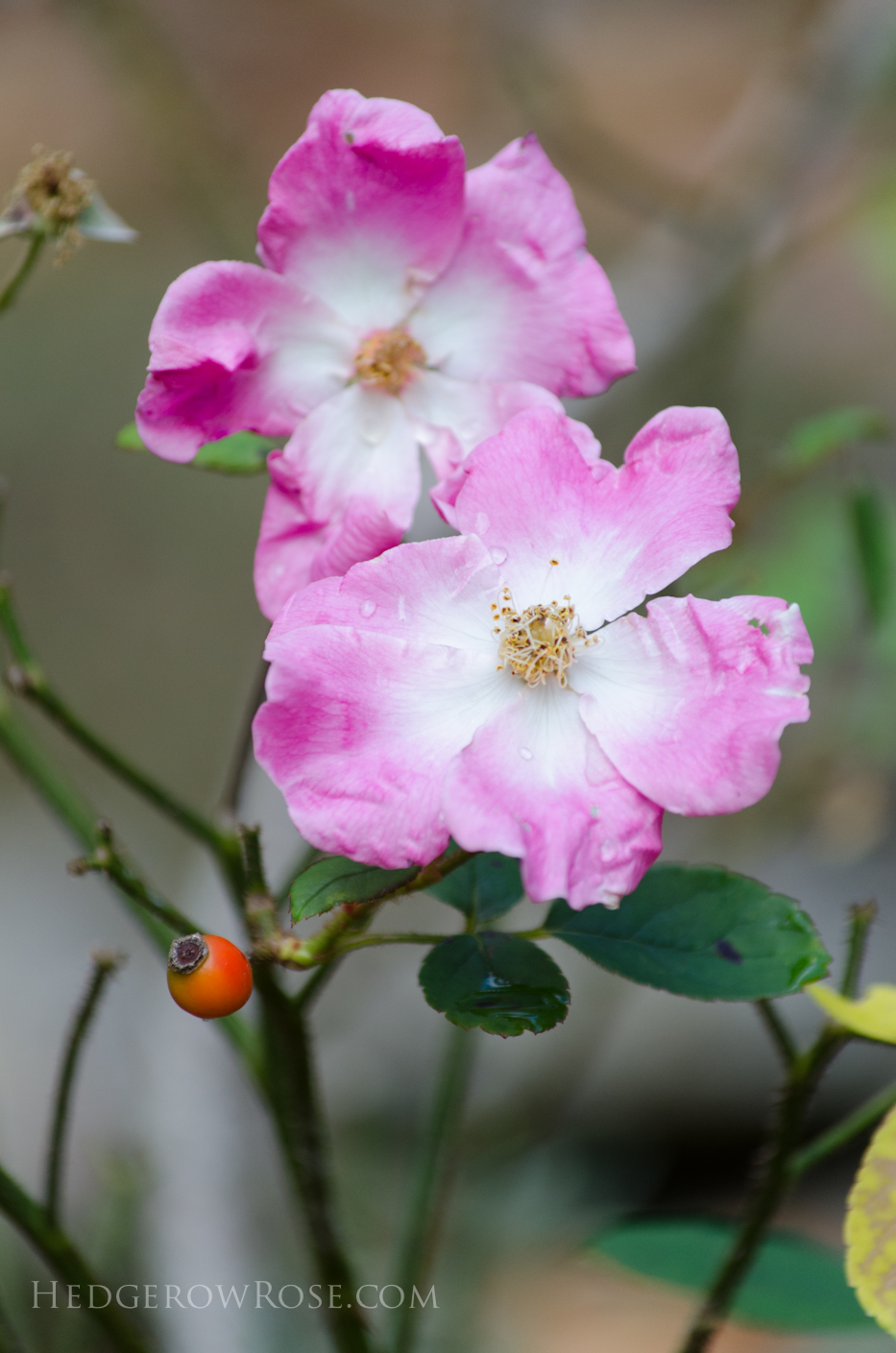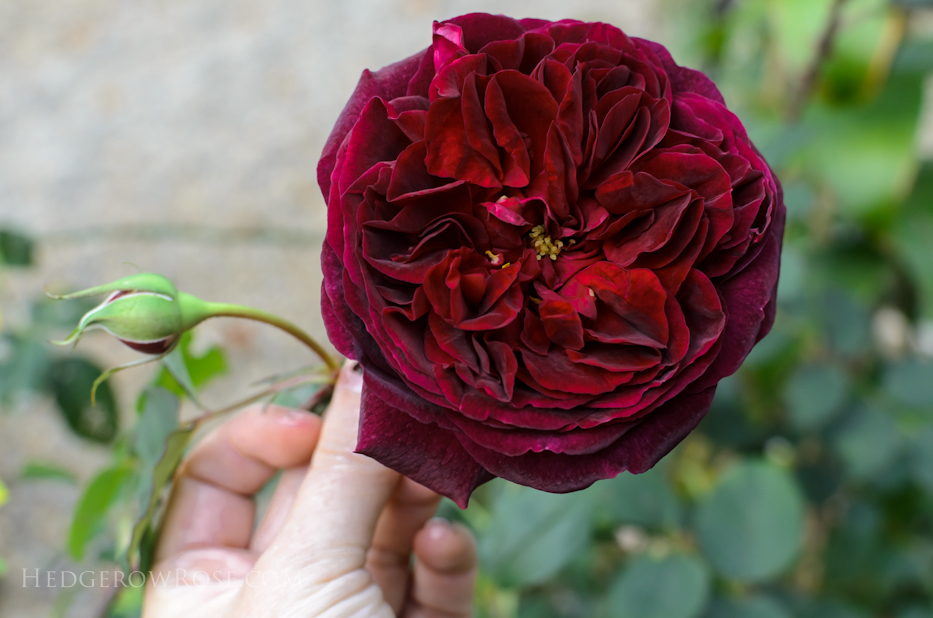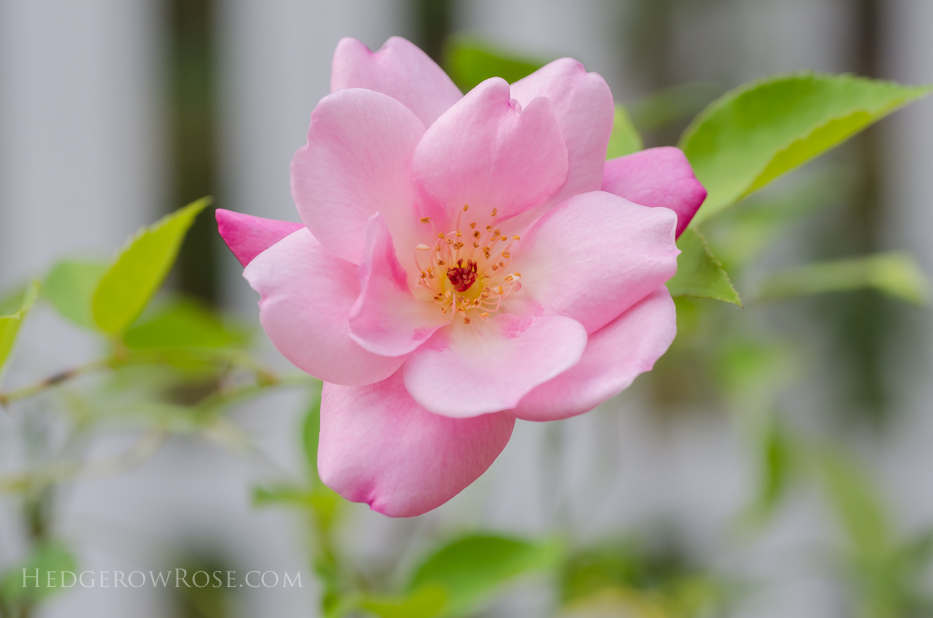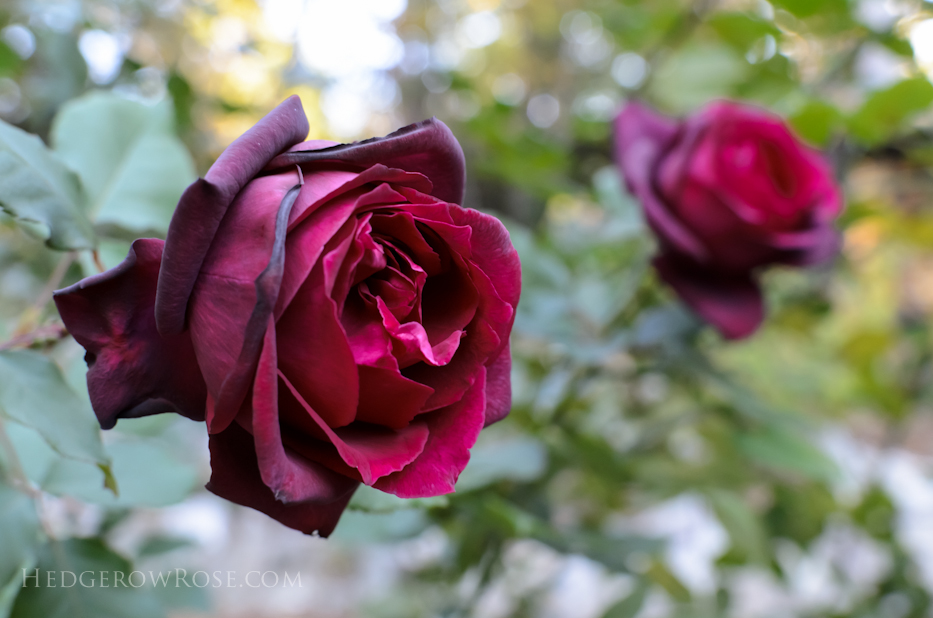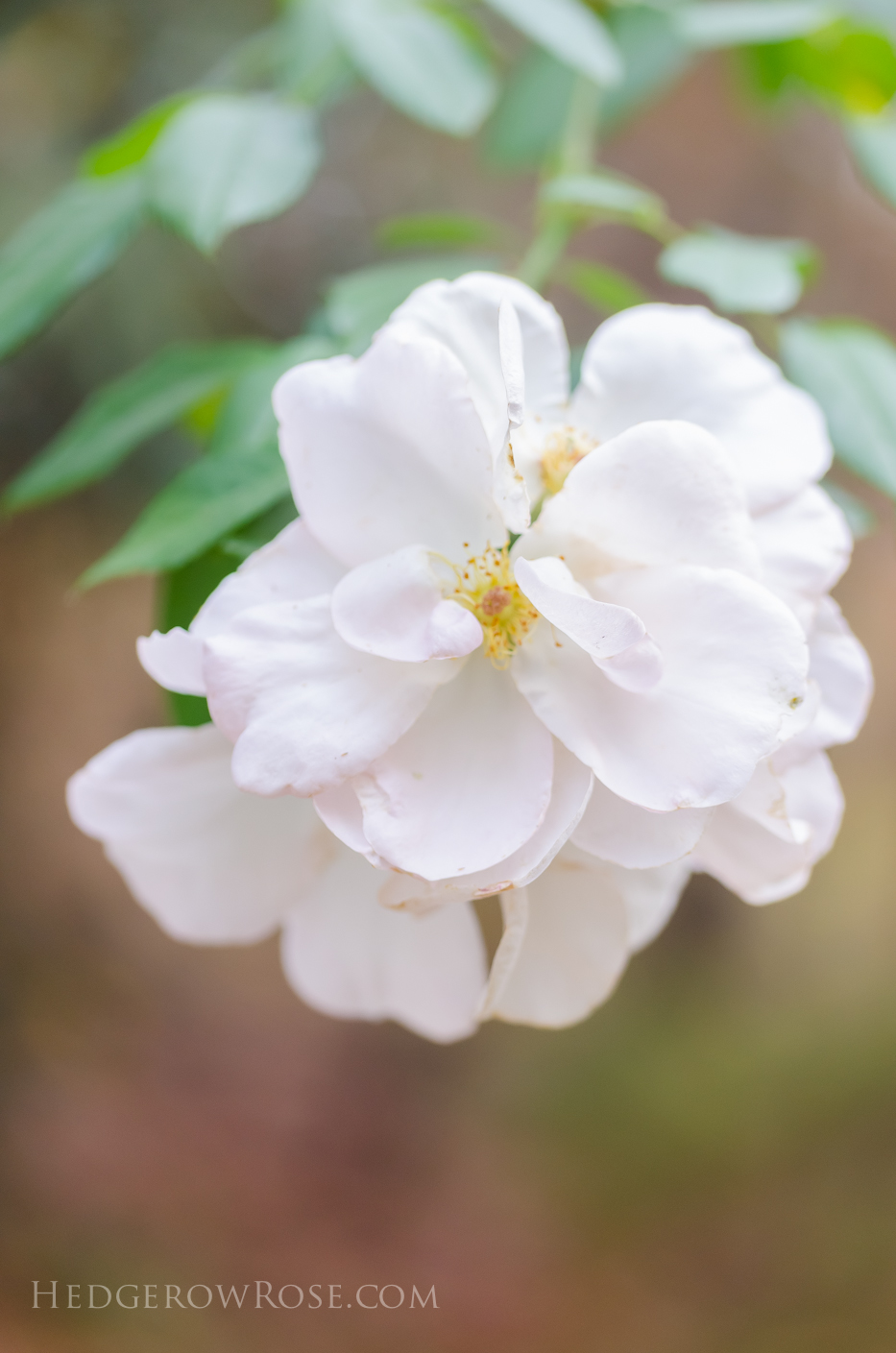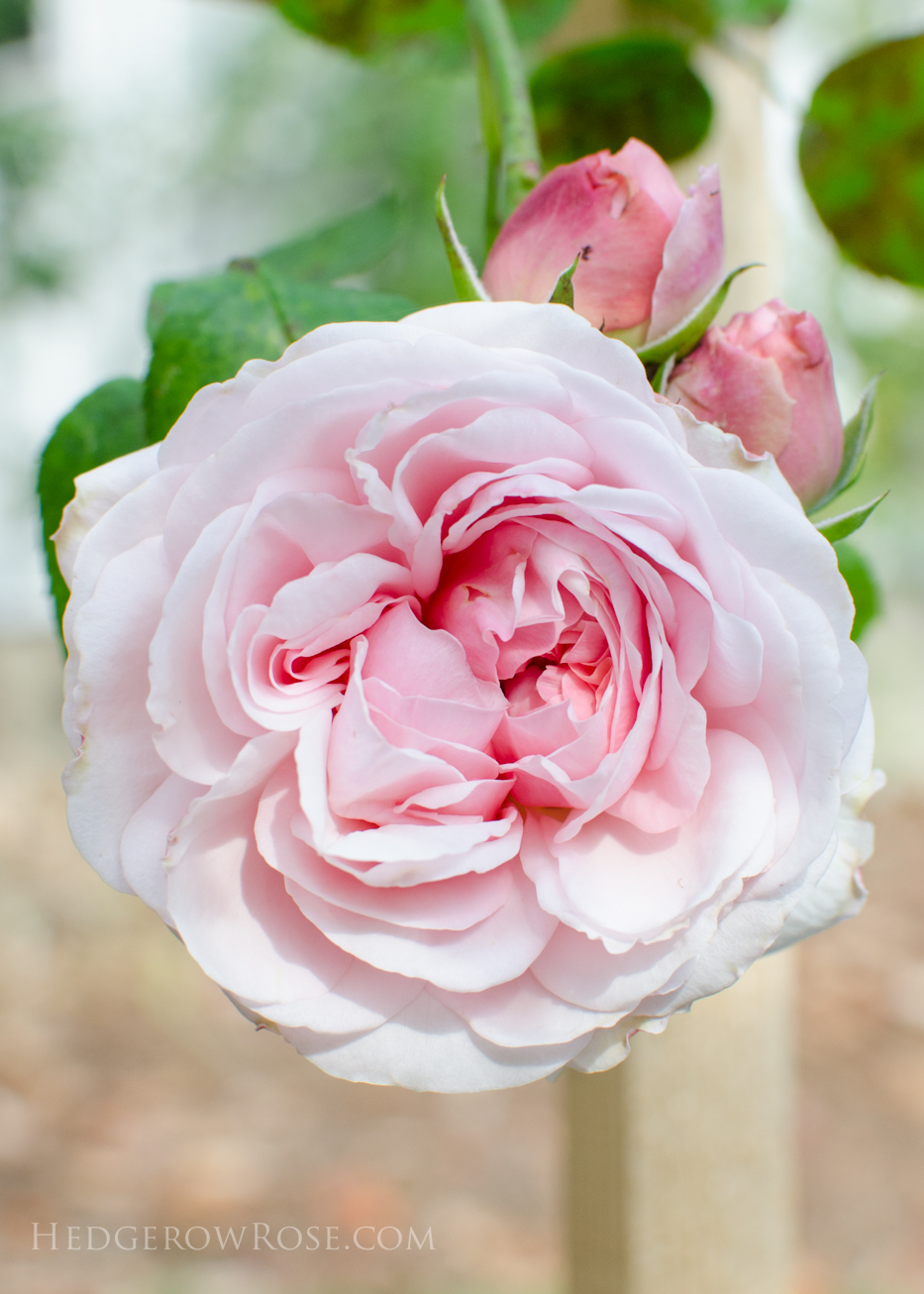 Besides roses and fences, we've been hitting all the plant clearance sales and putting in the ground some shrubs and trees including a few bayberries, some young conifers, viburnum, etc. I finally got some bulbs (at a 50% off discount!) Perfect timing since I think we'll be getting our first frost this week.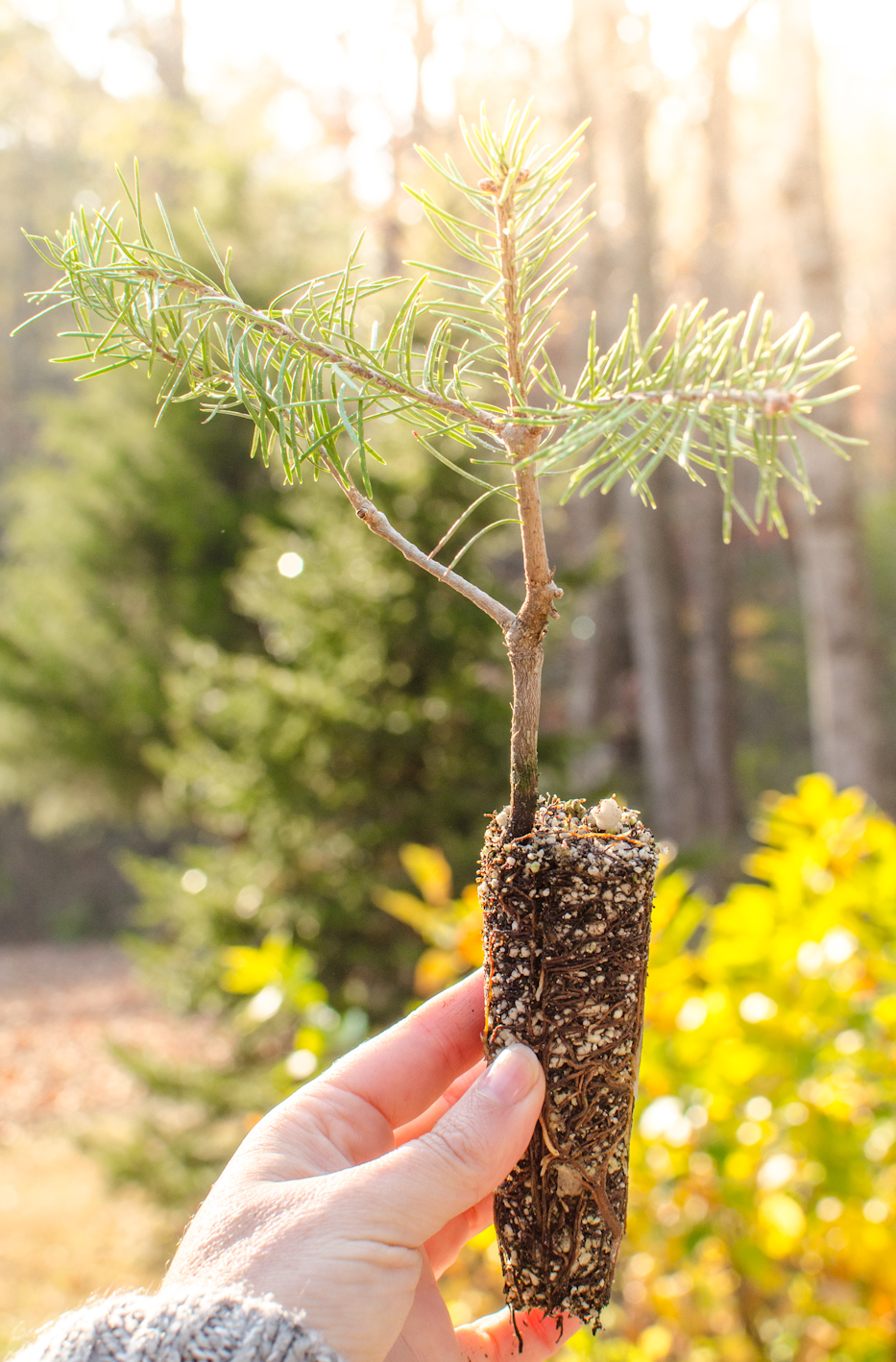 Abies magnifica, aka Red Fir or Silver Tip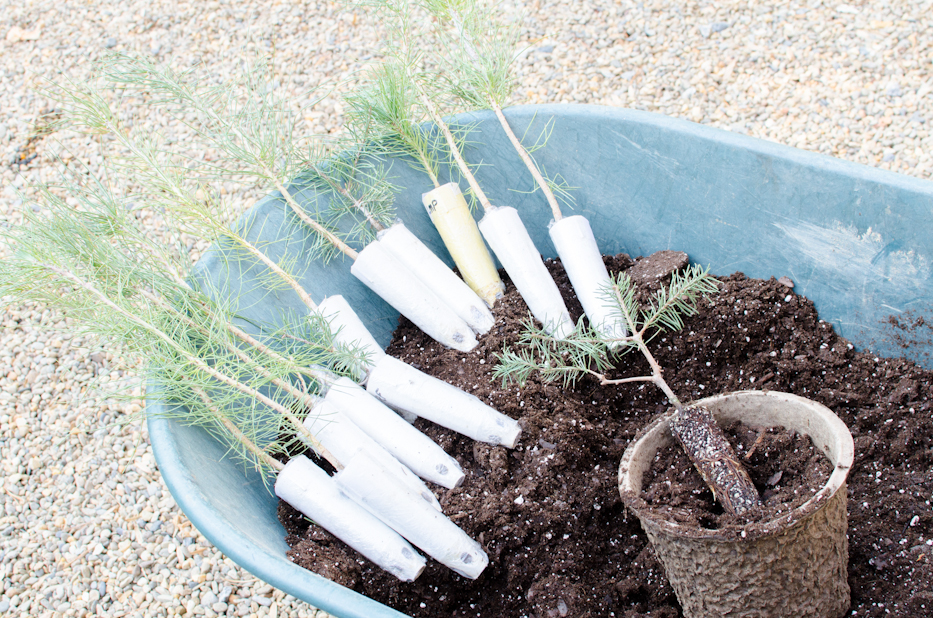 With freezing nights approaching, our next project is to build a cold frame to put the rose babies in for the winter. Some are so small–just in 4″ pots–I think they could use the extra protection. OK, if we're being honest, I just want a cold frame so I can finally feel like a real gardener. 😉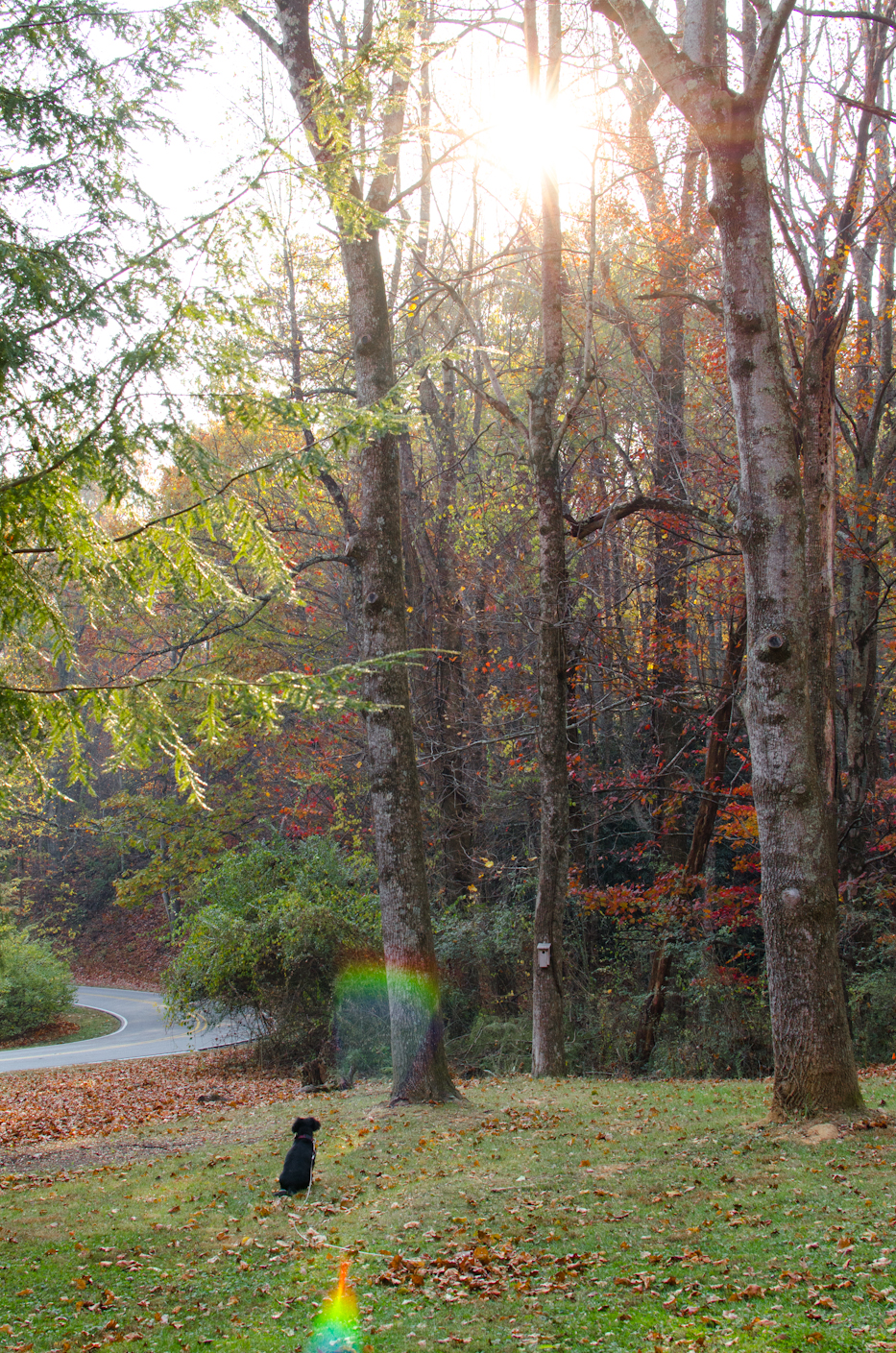 Puppy is having deep thoughts about this area of our property–next on the chopping block when it comes to brush clean out and invasives removal. See that leaf-covered area to her left by the road? Last year that was the thickest, most ginormous grove of Japanese Knotweed. Feels pretty darn good to see that gone!
Have you started making your spring plans yet? I am determined to get my bees in 2017 which means we need to find the perfect spot and fence it in–to keep out the bears. I love bears, from a distance. We laugh about the time one night we were surprised by one standing about 20 feet away from us in our garden and I hightailed it out of there so fast I left dust trails. I have zero chill when it comes to bears. So, I know if we want bees we will have to protect them. Also, there is a whole section of our property that still needs us to go through and clear out invasives and replant. We're continuing our work on the rockery and hopefully will be able to build steps into the side by next spring because I really want to finish planting it! I'm also trying to convince Jesse that pet geese would be fun but that hasn't gone over too well, yet.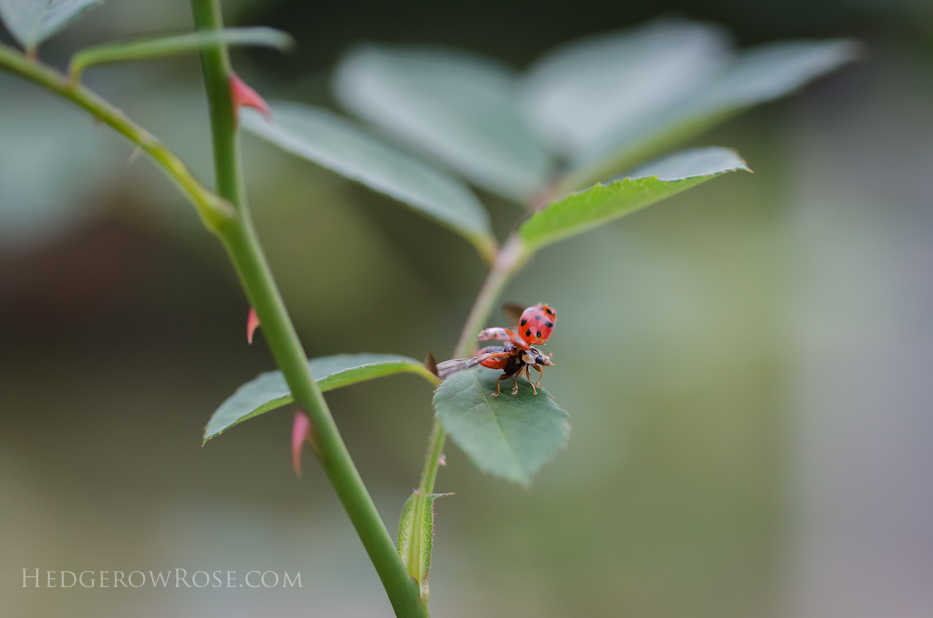 Thanks for reading! Sending best wishes for a peaceful end to autumn to all of you.