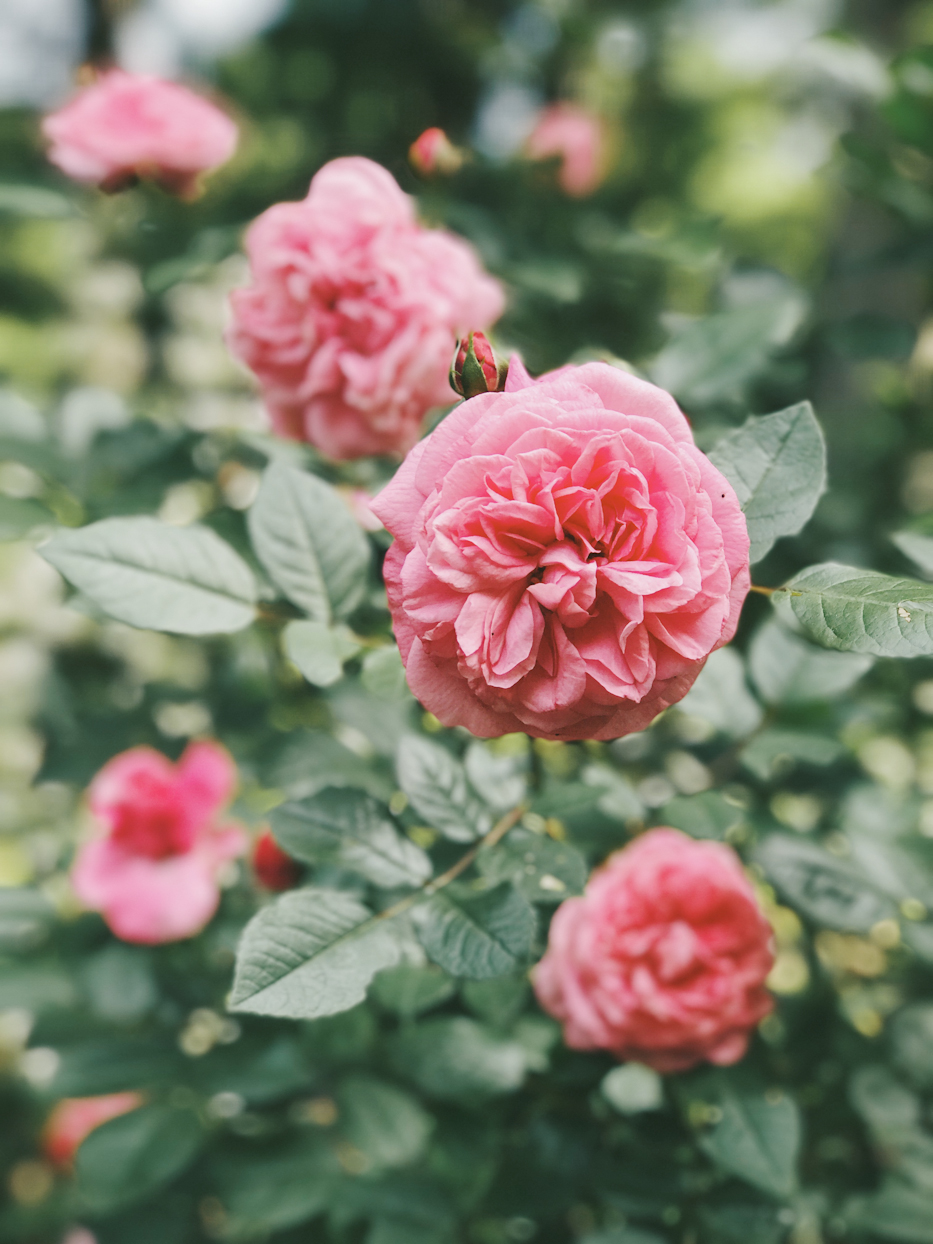 Back again with a short tour of what's blooming this spring. Consider this a part II of Roses, Chickens & Bees. 2017 will be our third season here (we arrived in mid April, 2015), and we've certainly had, and continue to experience, our share of struggle as we fix up this home.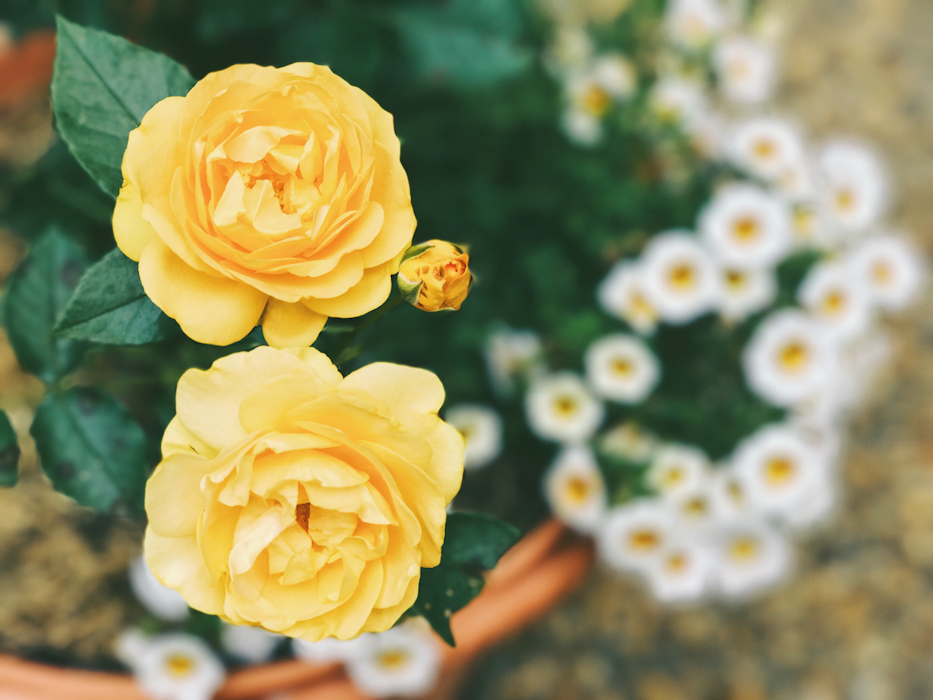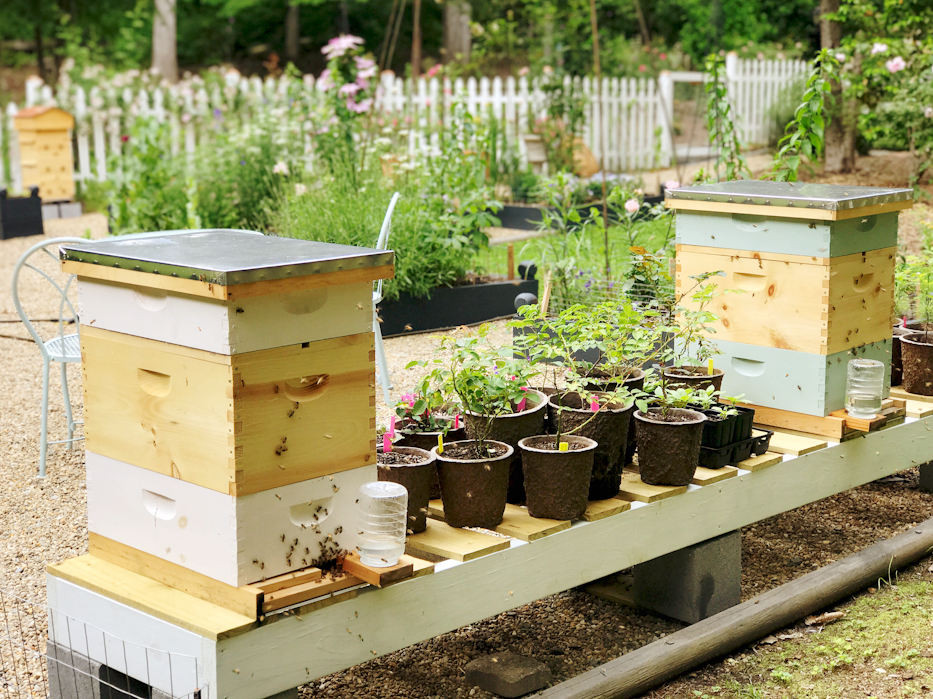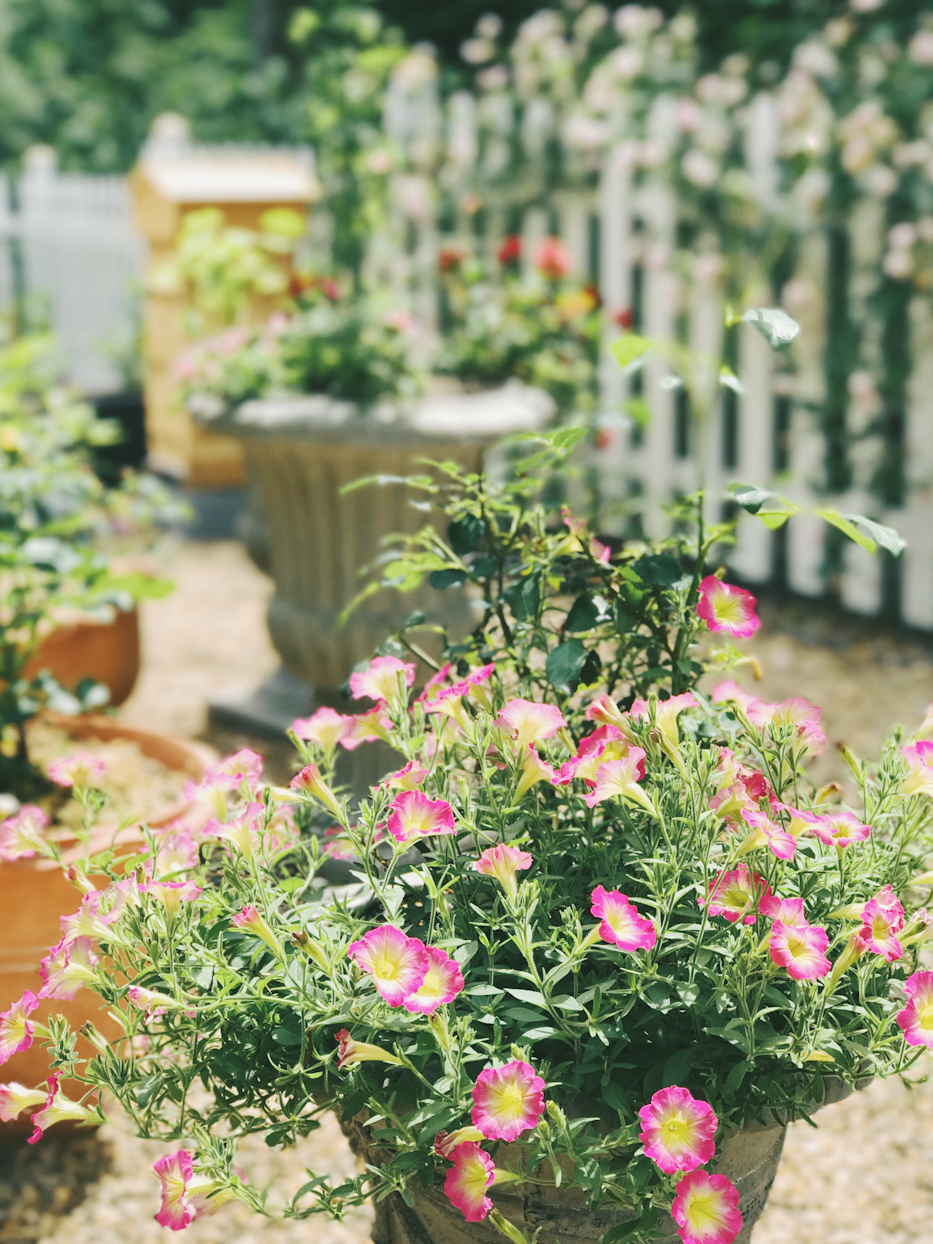 Besides the garden, we're also in the throes of renovating a home which was left to it's own devices for decades and that has drained us completely in every sense. I don't really share any of the interior house reno work because, mainly, it isn't finished. But also, we're doing all of it ourselves and I guess there is that level of self-consciousness of putting something like that out there on the interwebs.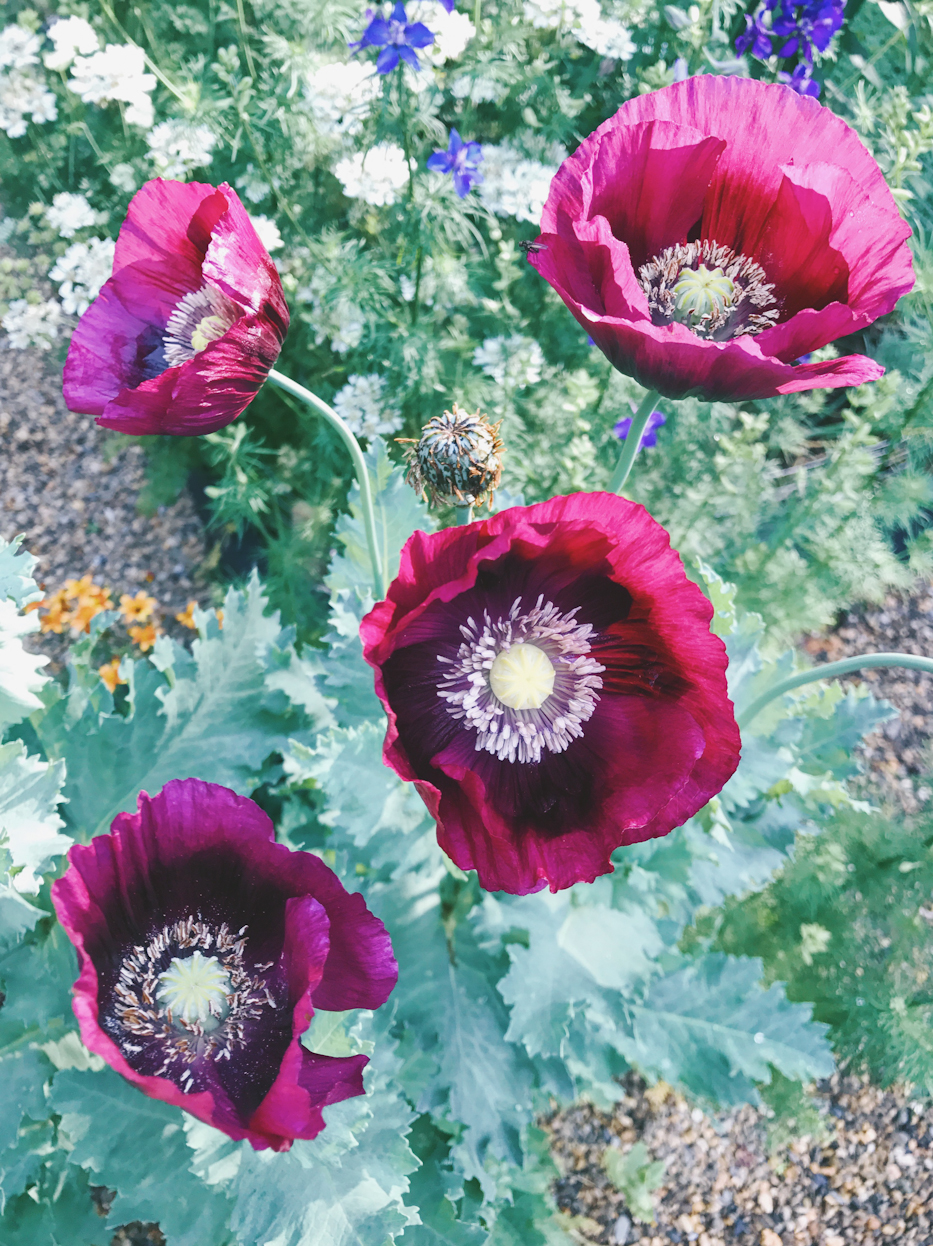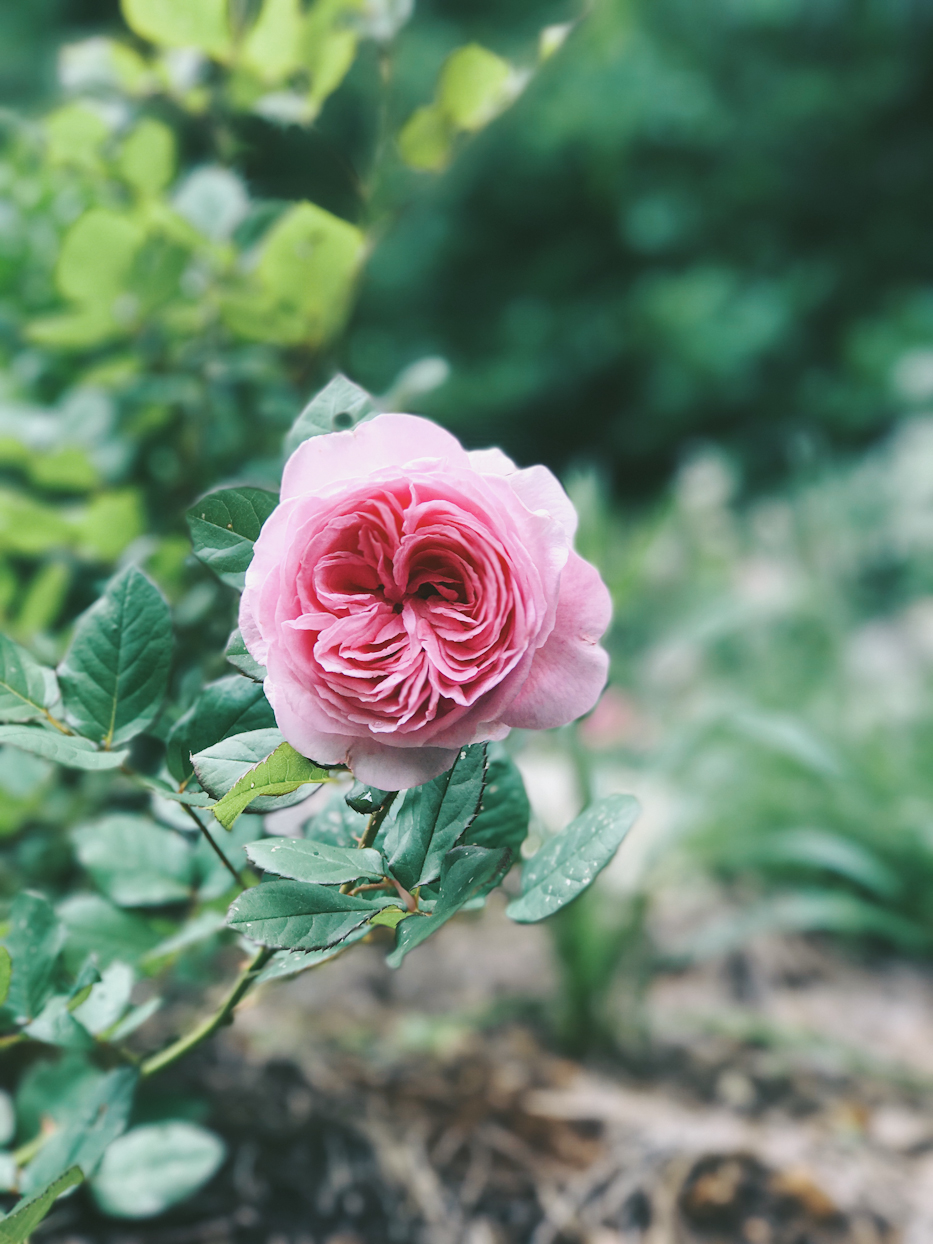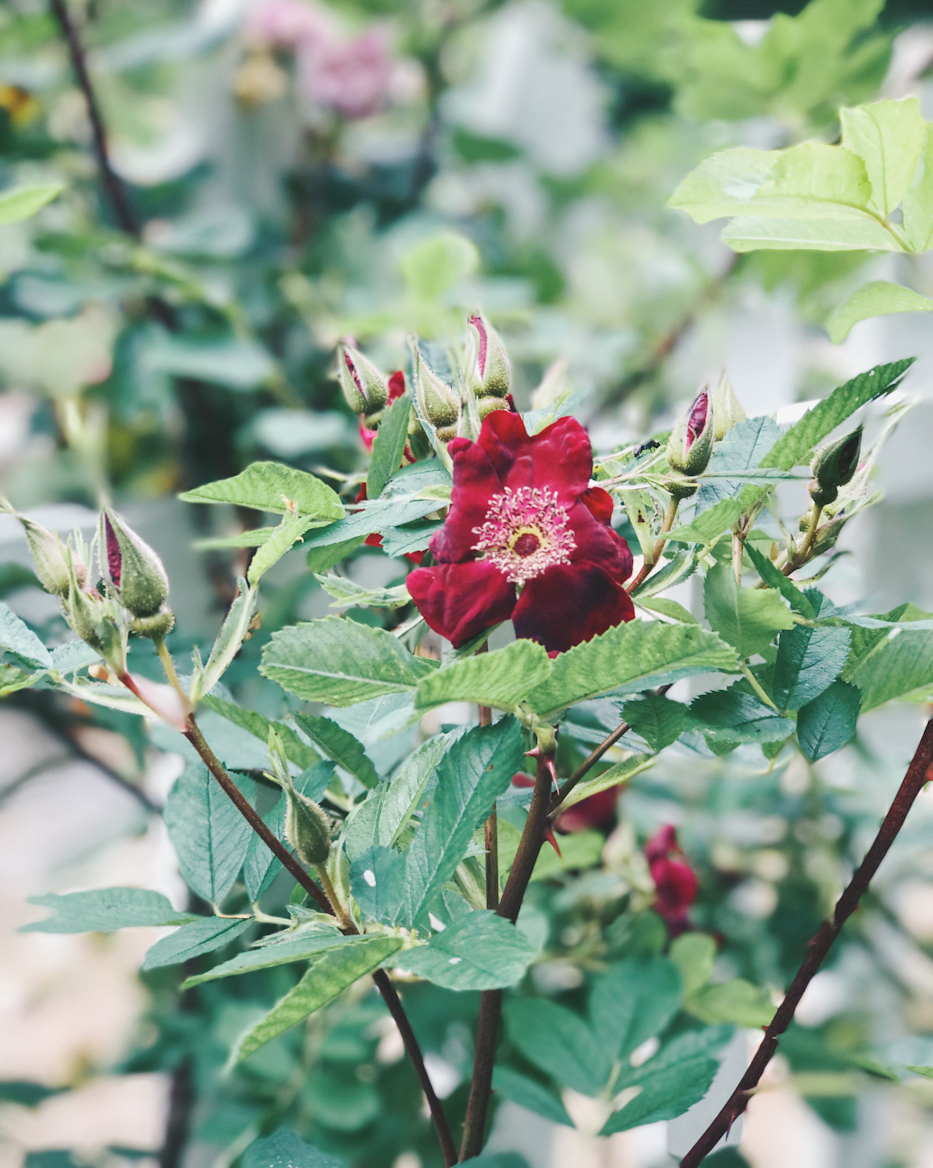 Needless to say, we reached a breaking point not long ago and decided that once the chickens and bees were safely installed, we would dial things back. How do you think that's working out? 😉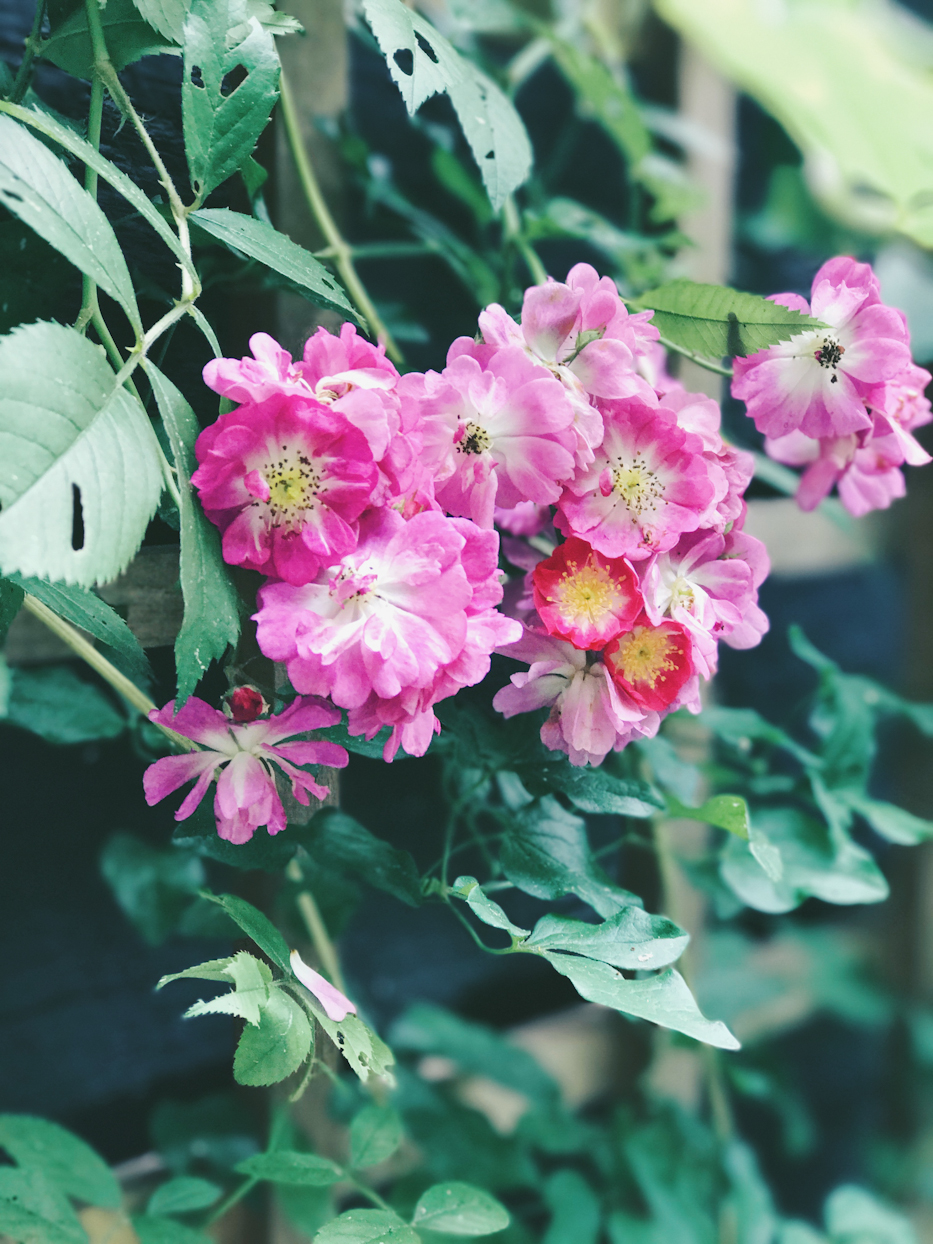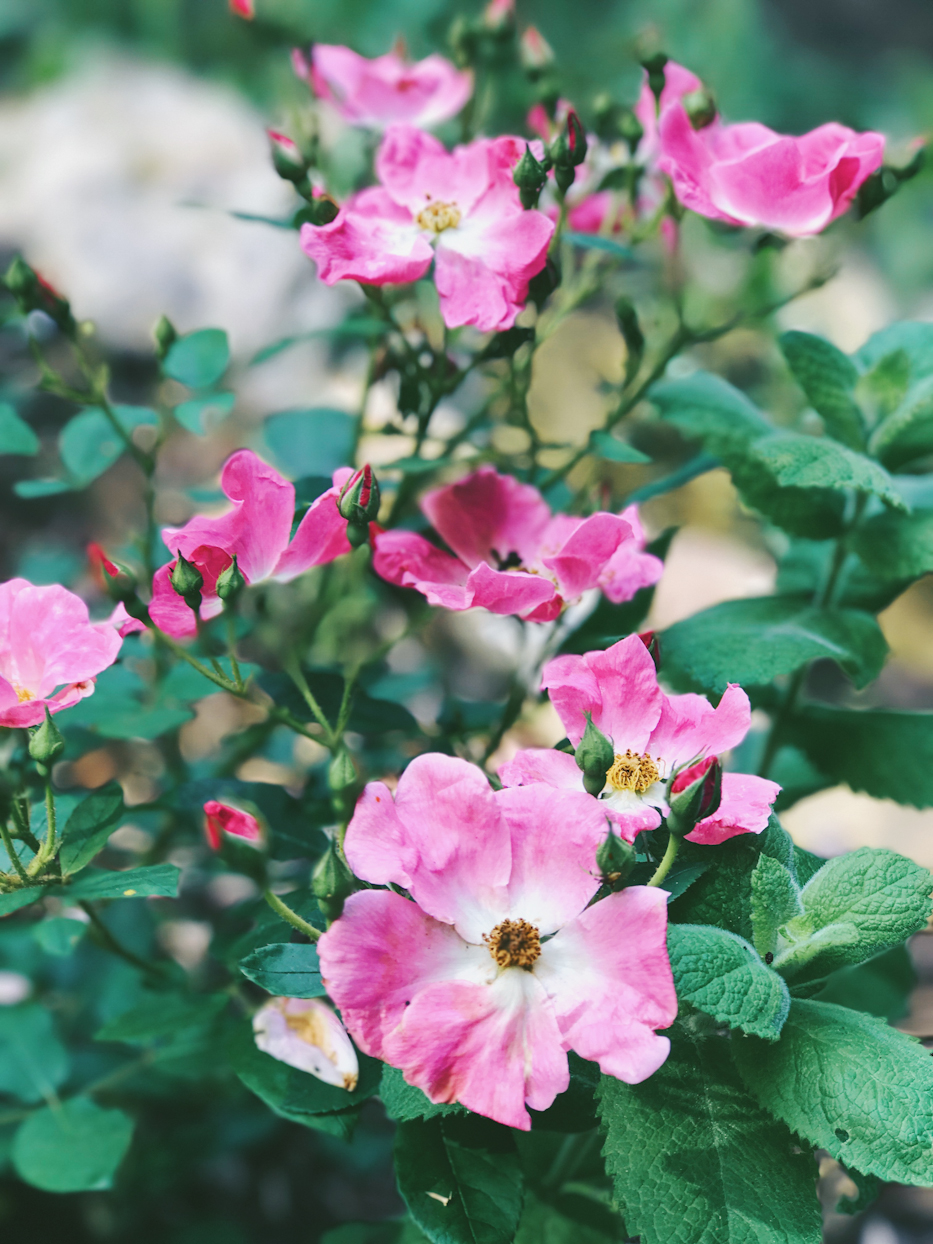 You know me, I like to keep it real, sharing both the good and the bad. Truthfully, we've experienced challenges like no other garden I've ever cultivated. In case misery loves company, and you're struggling with your own garden headaches, here are mine in hopes it makes you feel a little less alone. It's rough here. Many days, it feels like we'll never get ahead of it. For starters, the soil is very, very poor. That sounds surprising since we're in the woods, right? Well, at some point, the topsoil on our property was scraped away. We think it was when some of the houses around us were getting built.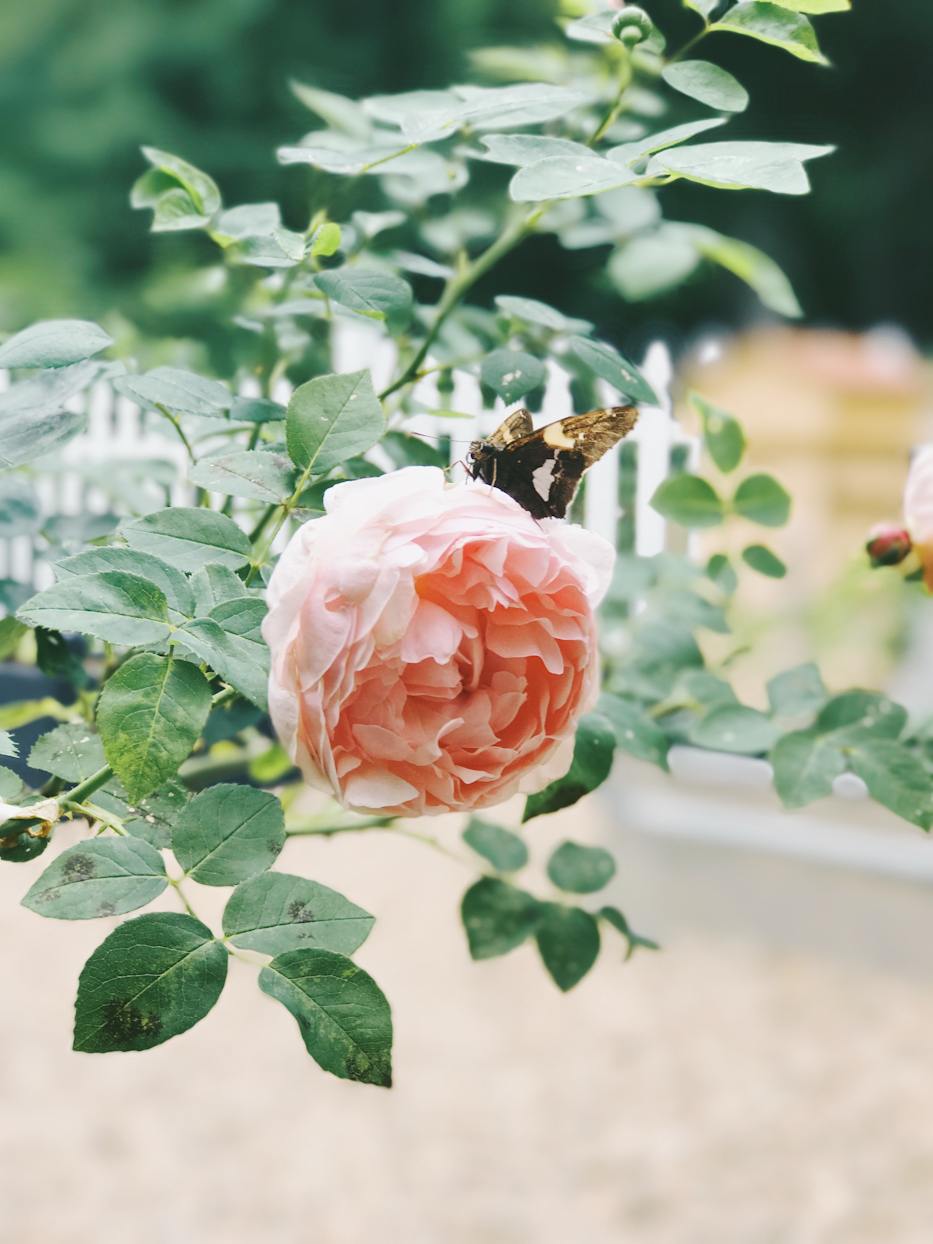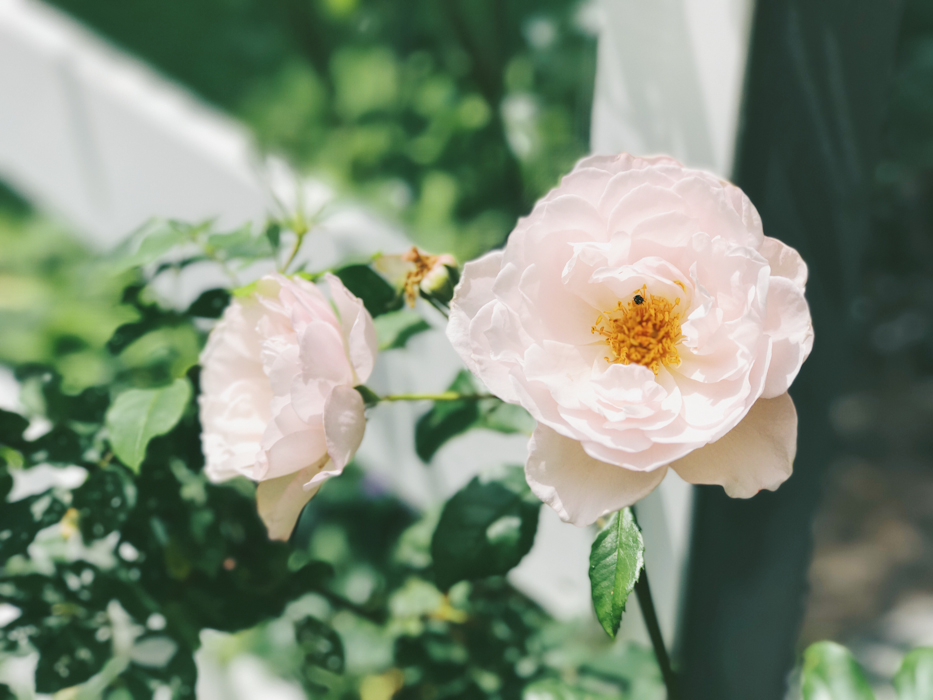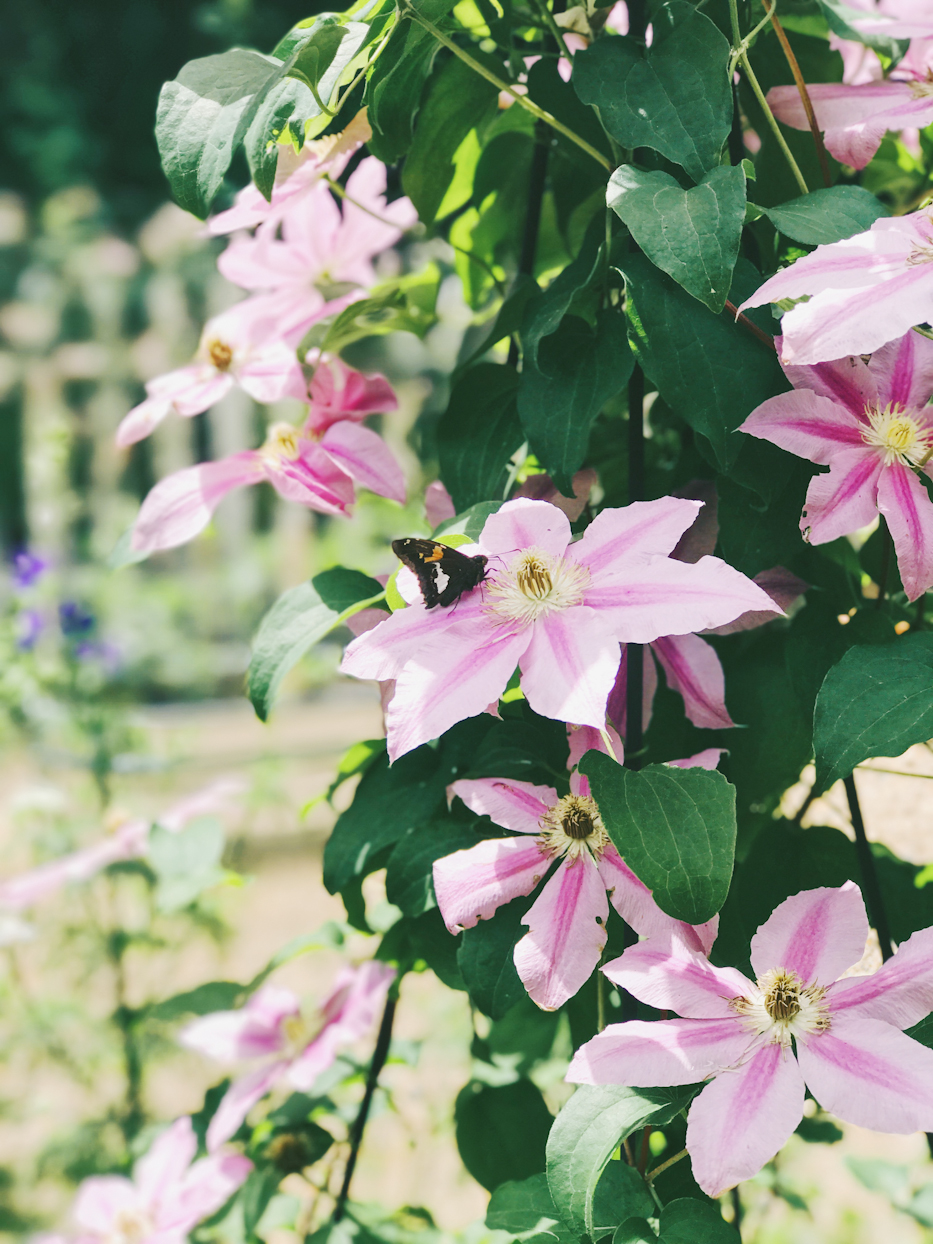 Beneath the thin layer of forest soil lies red clay and under that, sand. What that means is we are working with extremely nutrient poor soil that drains very quickly and with an acidic pH of about 4.5. Nothing grows in it except invasive plants and poison ivy. Also, somewhere in this home's history, the tenants buried their garbage. This was not uncommon "back in the day" but means that large pieces of broken glass are constantly just emerging, especially after a rain, which I'm sure you can imagine is very dangerous!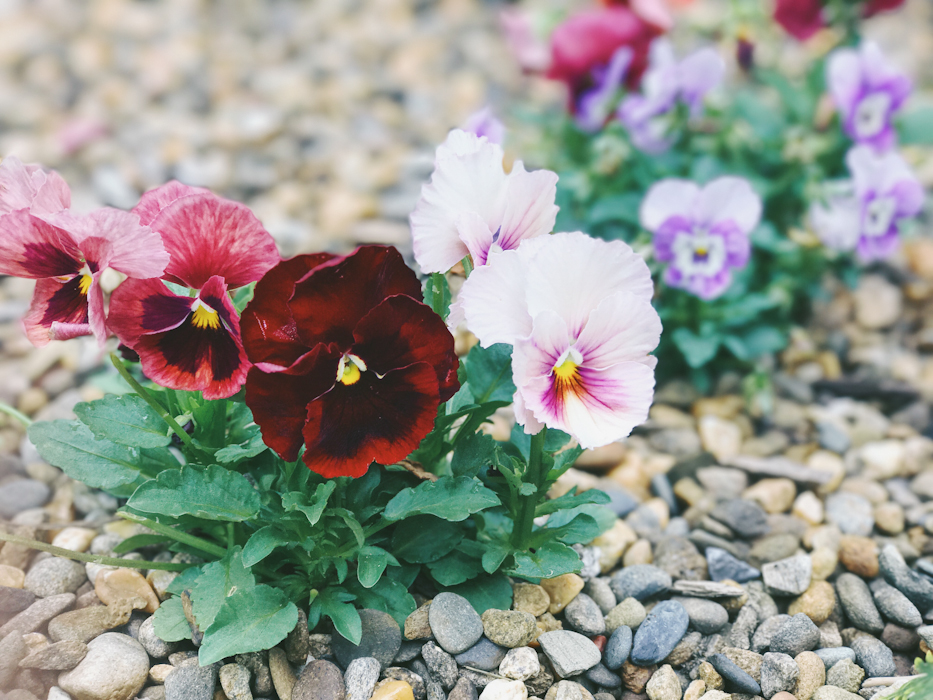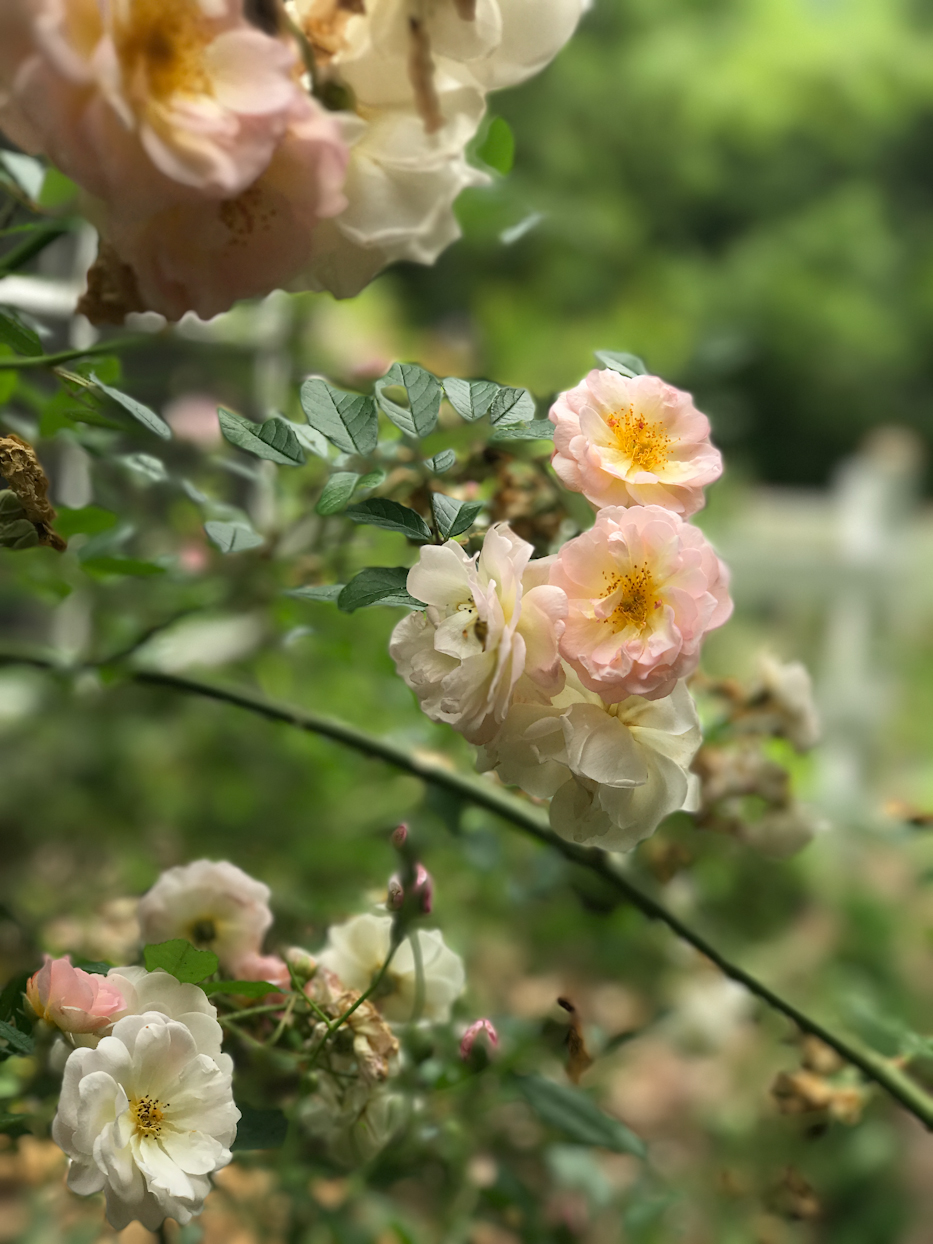 I mentioned invasives. Well, we continue to battle the dread Japanese Knotweed but there are others, like non-native honeysuckle and bittersweet and my current nemesis, the "air potato" vine which is everywhere and strangles the plants around it. You can literally watch it grow about a foot a day. There are multiflora roses, too, but honestly they are the least of my worries! We talk about the work that needs to be done on this property all the time and try and tell ourselves to ignore it until we can just bring someone in to help us. But it's hard to not see it, you know?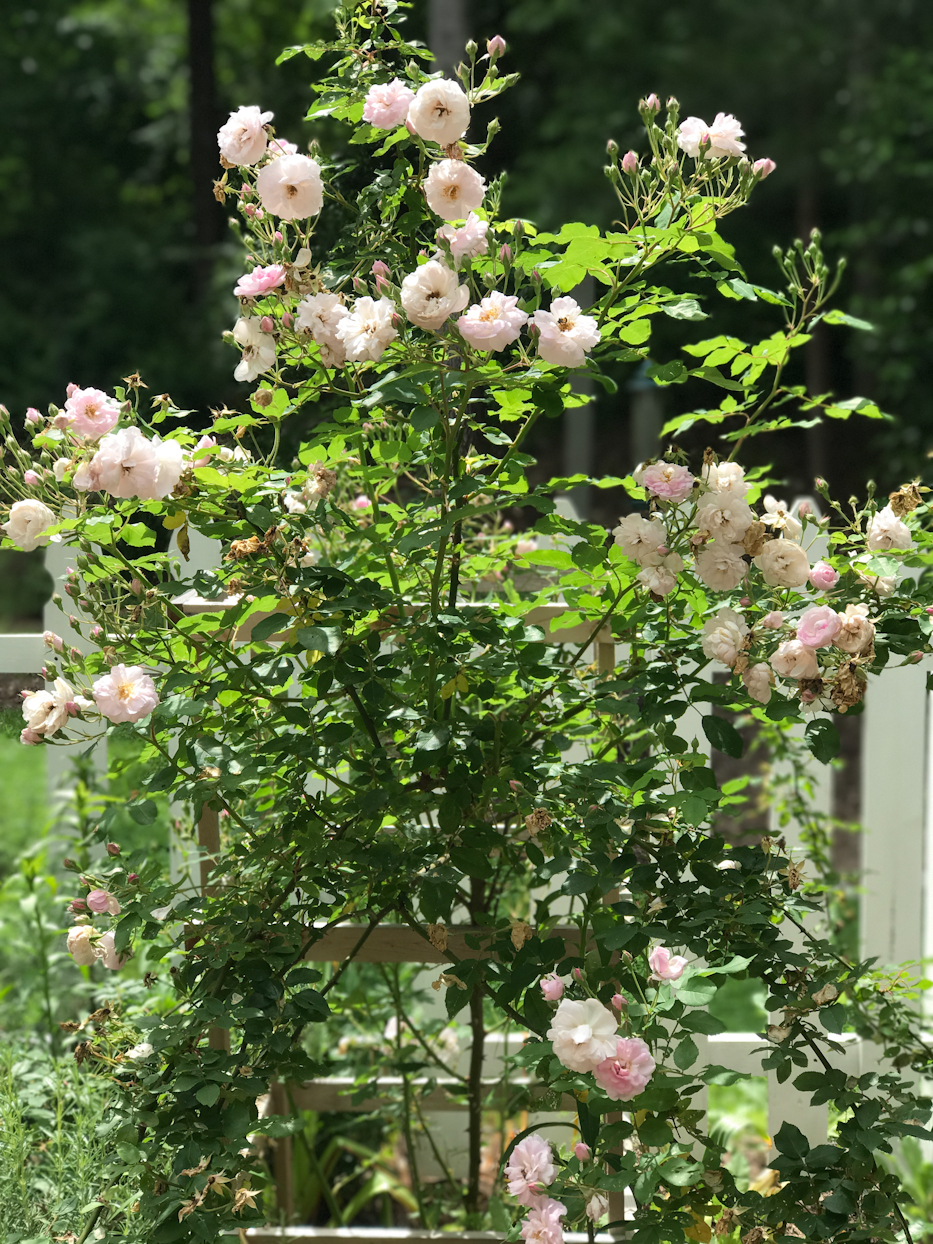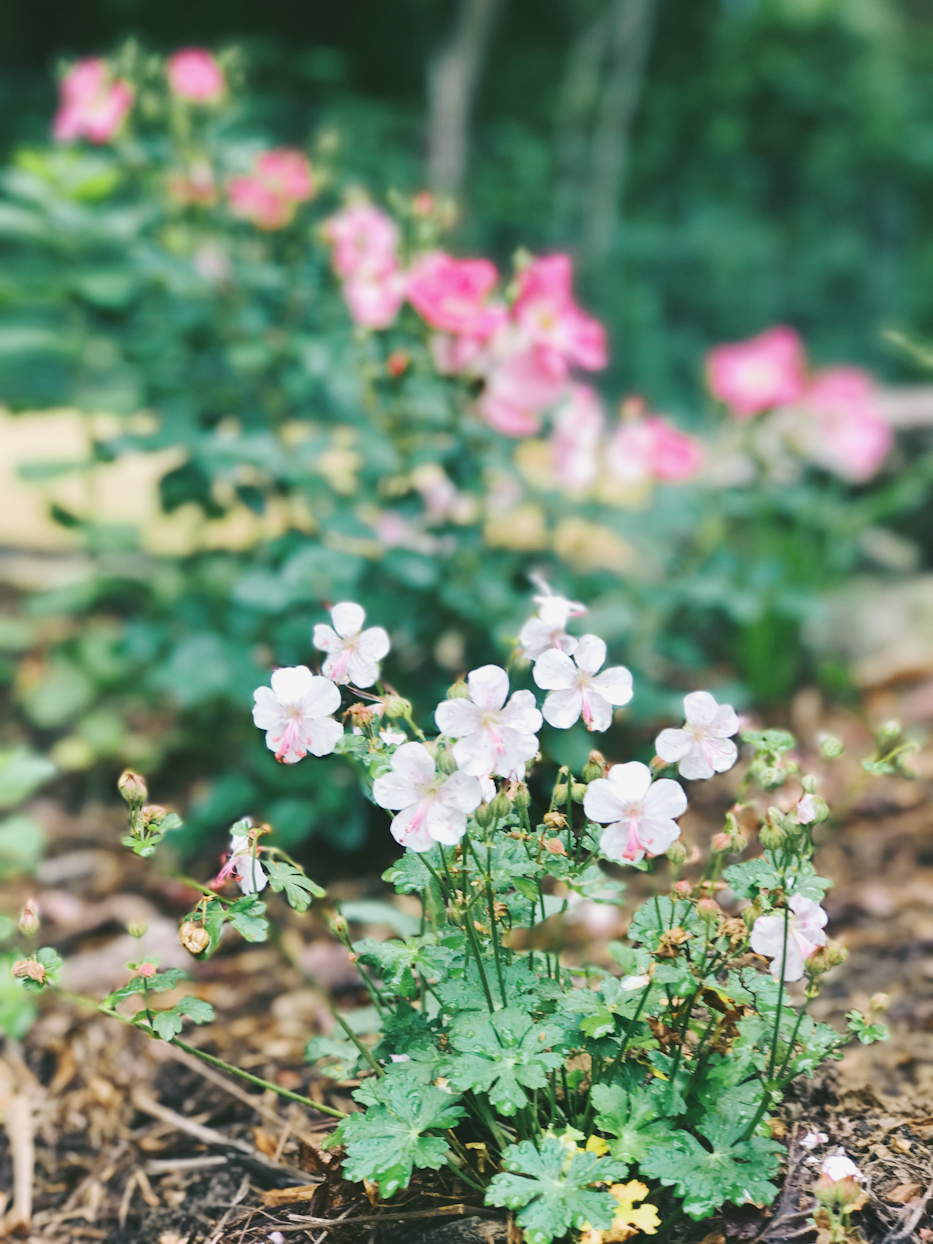 One of the downsides of living in the woods are insects and their larvae. We have them in abundance. They drop out of the trees! I've never seen such a variety and they all want to eat my roses and our house. The subterranean termites have been an expensive thorn in our side since we first moved in. They're great for all the woodpeckers in the woods but not so fantastic for homes. Thankfully, the chickens are starting to pick up the slack around the perimeter. (I watched Bonbon snatch the biggest centipede and run through the yard being chased by the other two. It was hilarious, gross and totally encouraging.)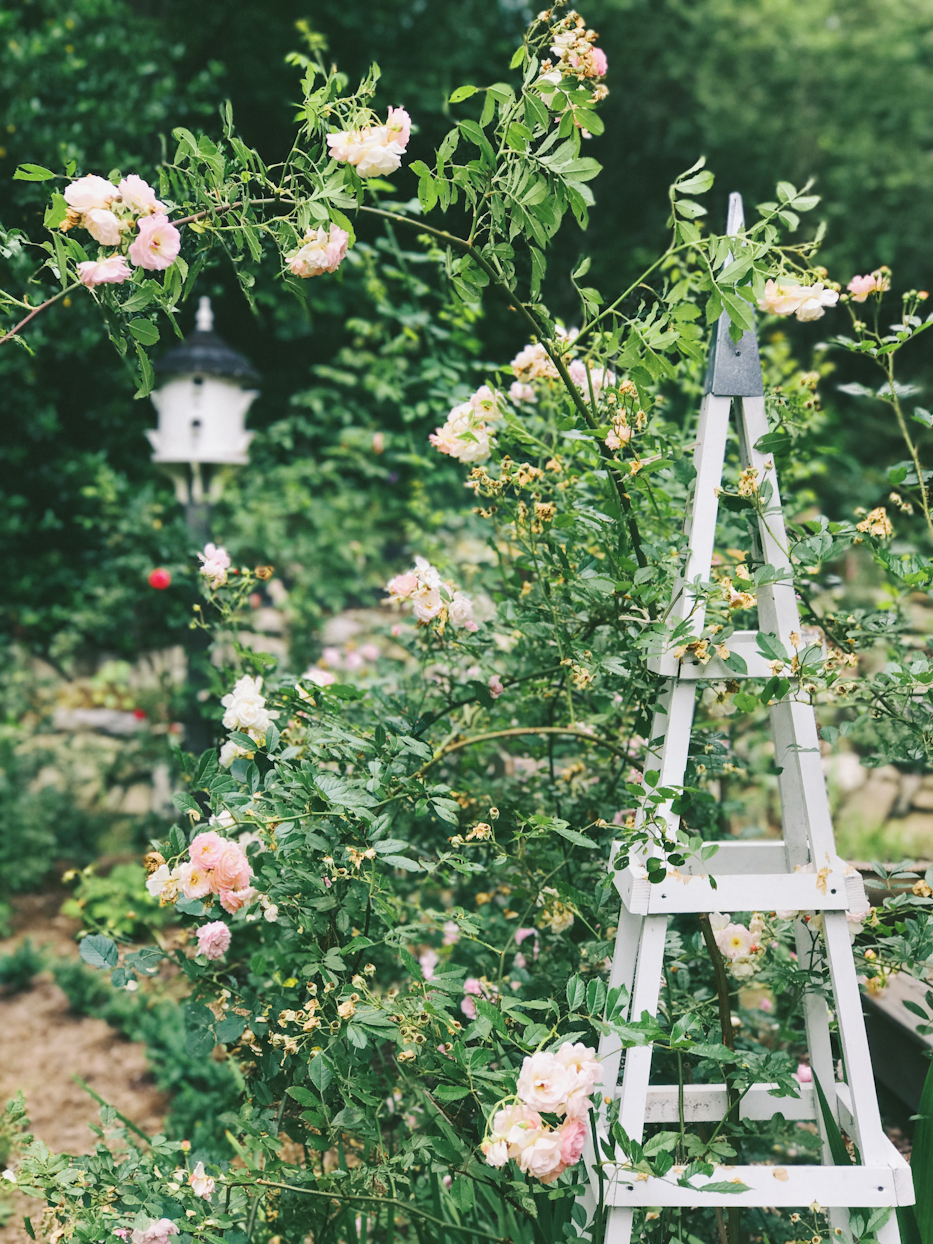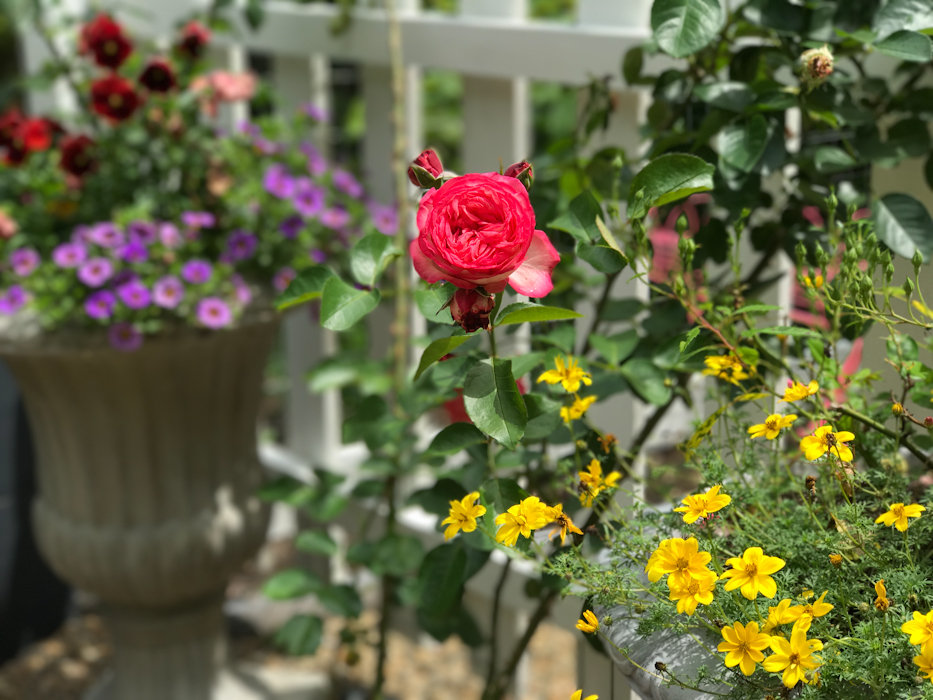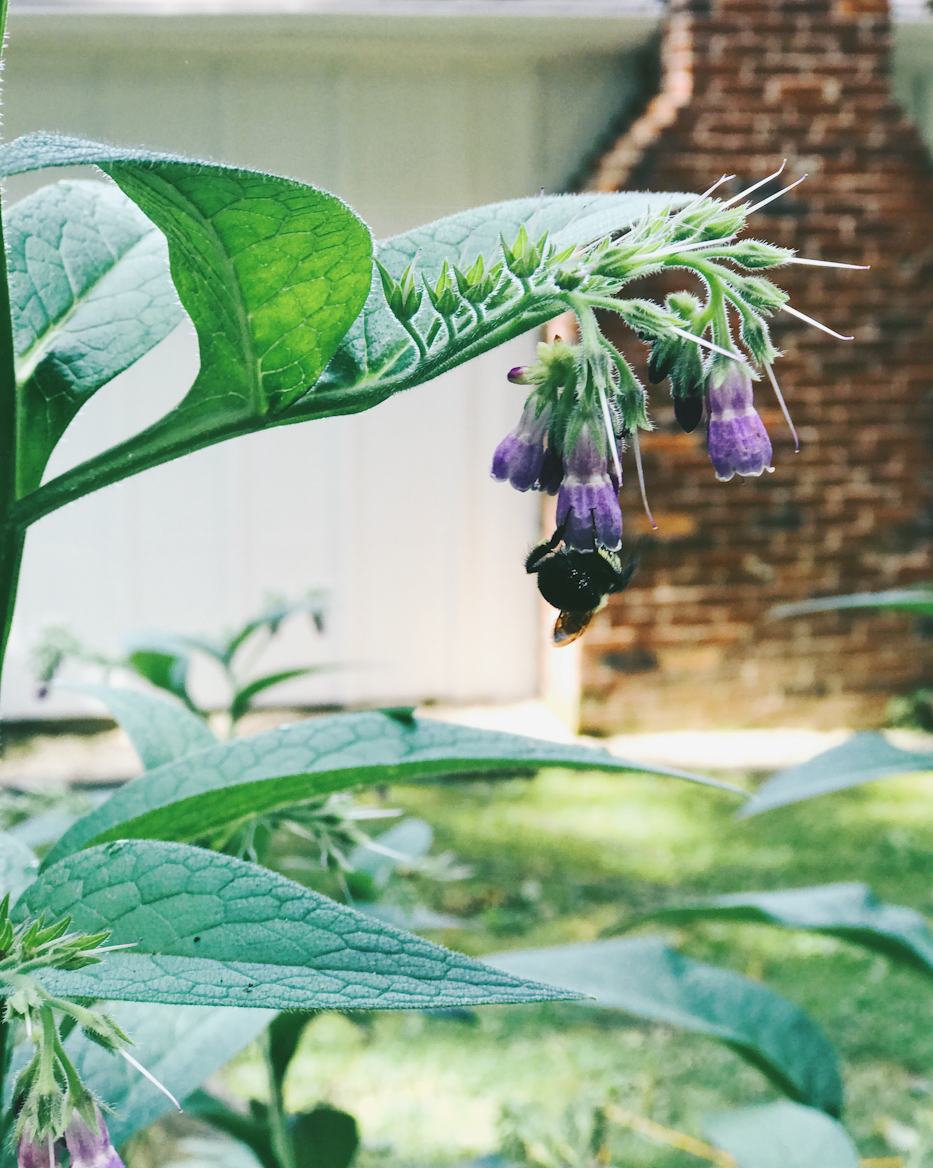 Last, the disease pressures on our roses which we are experiencing in a whole new way since we live at an elevation: warm days/cool nights=fungus heaven. Just the other day, I dug up and discarded about 7 roses and I know that there will be more this summer. Some days I think, I'll just grow species and hybrid rugosas! In fact, I've been building my collection of rugosas so that when one weak rose gets removed, boom, I drop in the rugosa replacement. (Because I know I'll get asked, at this stage, I am not worried about rose sickness as they are all so young and not well established. The soil also gets replenished with each transition.)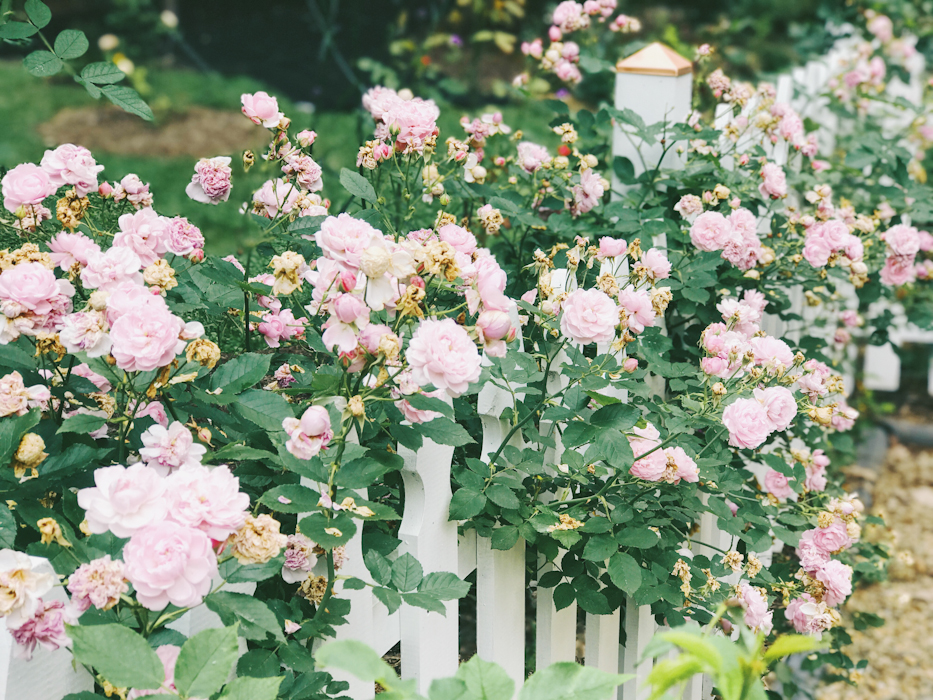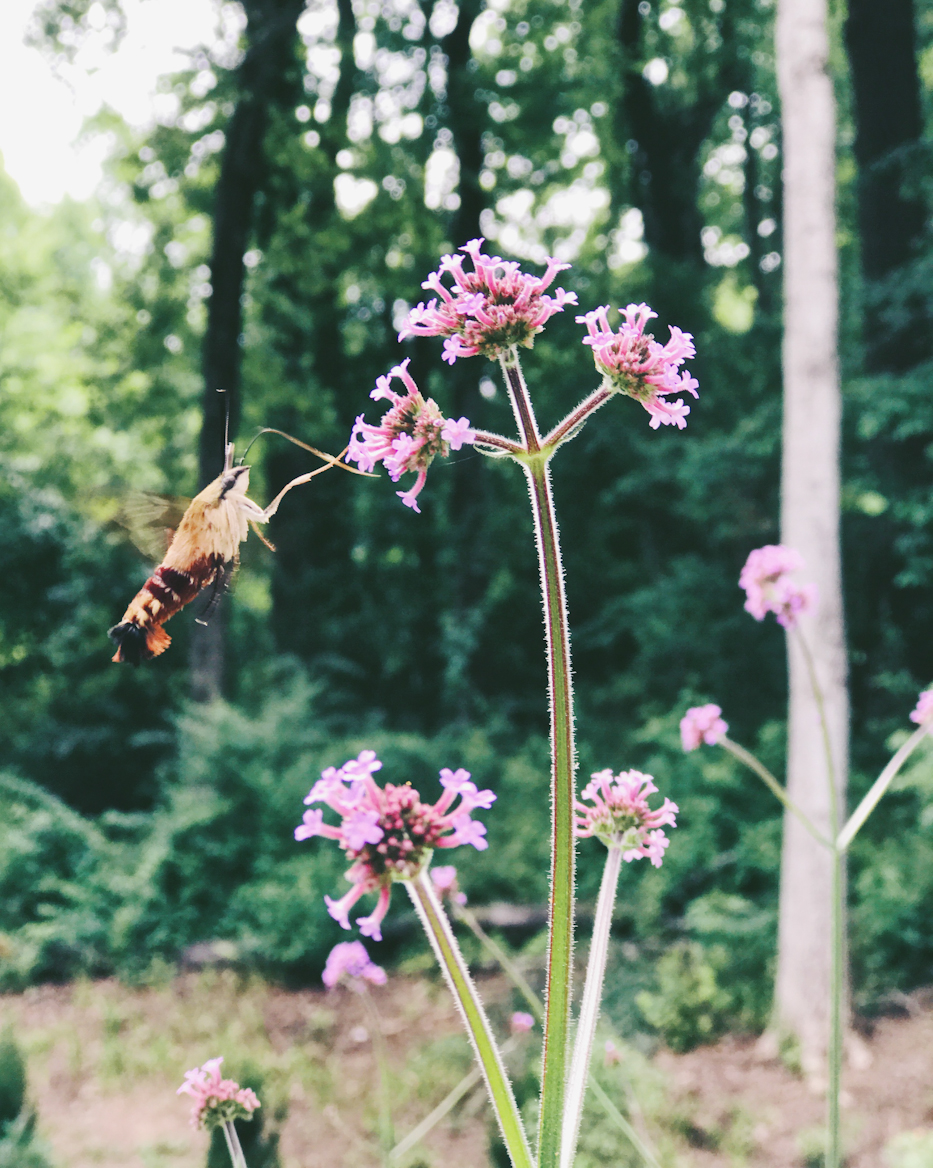 In bee news, one of our Warré hives swarmed and I was unable to lure them into a bait hive. It was surprising and frustrating, but in retrospect, not really. With Langs, you control the possibility of swarms through various methods. With Warré, your method of "control" is to nadir (add) empty boxes to give them room to build comb, which we did, in plenty of time. However, we had a strong queen and the bees' population was just exploding in growth. We think that even with the room to expand, they felt the need to split. Indeed, it was the first sunny day after a long bout of rain, which is often when things like that get moving, or so I've read. Swarming is natural and healthy for bees (think of it like giving birth) and the point with Warré hives is to let them do what they need to do to be well. It was discouraging, and if we're being honest still kind of is, to see half my colony fly away, but also tells me they were strong and healthy and that's the way it goes sometimes. The remaining bees in that hive are doing just fine, btw.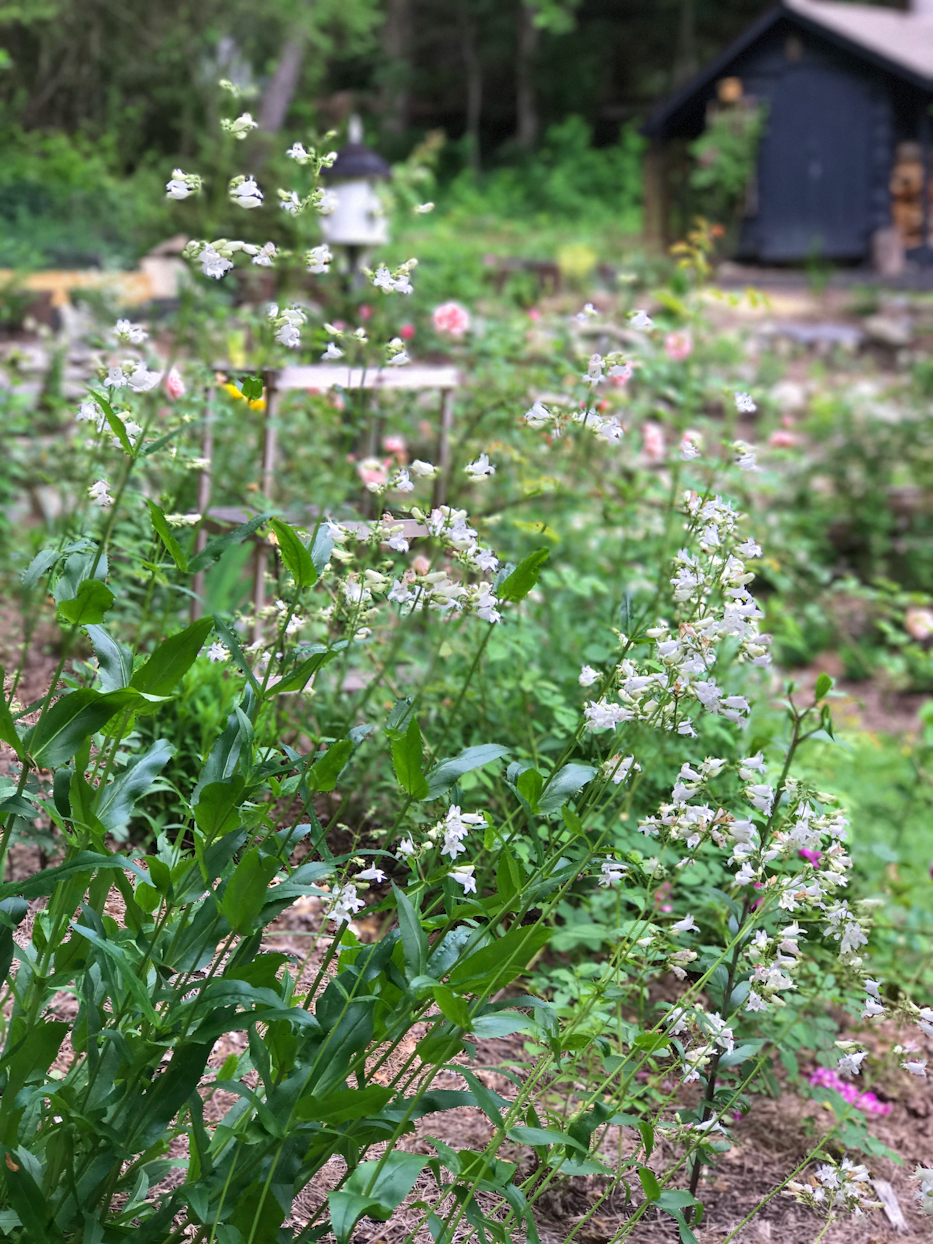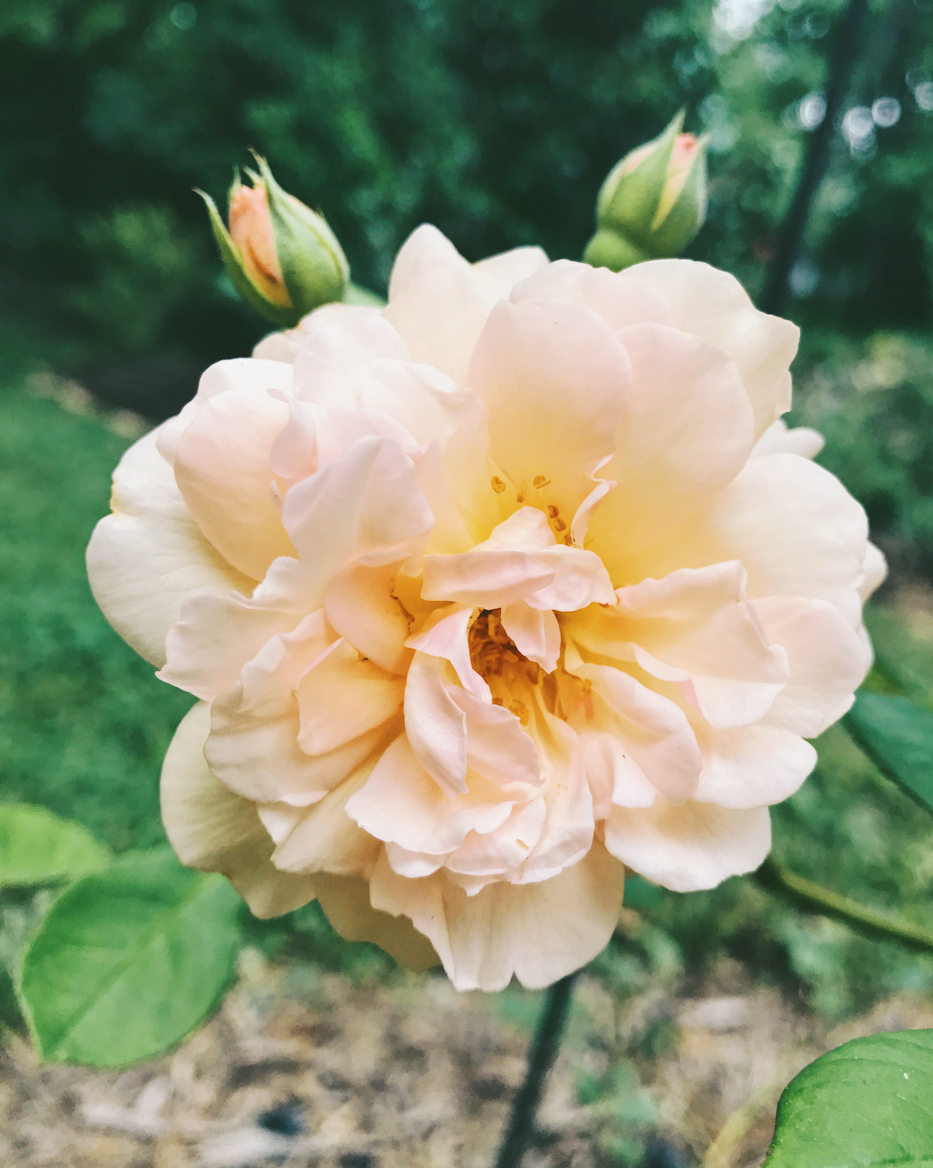 And that is a summary of what's been going on here this spring! A-little-bit awesome, a-lot-a-bit challenging. But all of it part of the journey. All of this is to say, just remember, if you're dealing with something insanely frustrating as you build your garden, you are not alone. I'm fighting the good fight with you and it will all be worth it!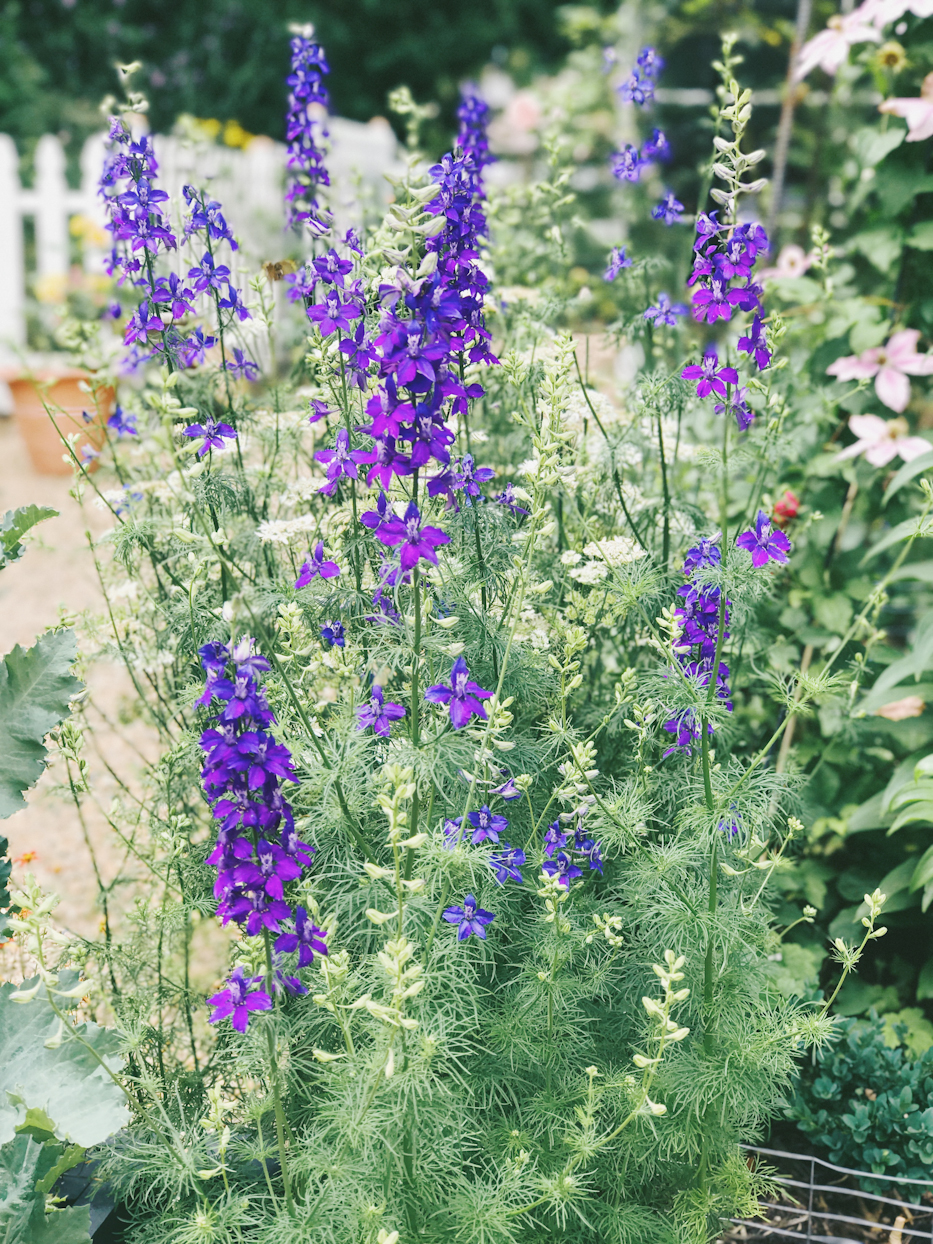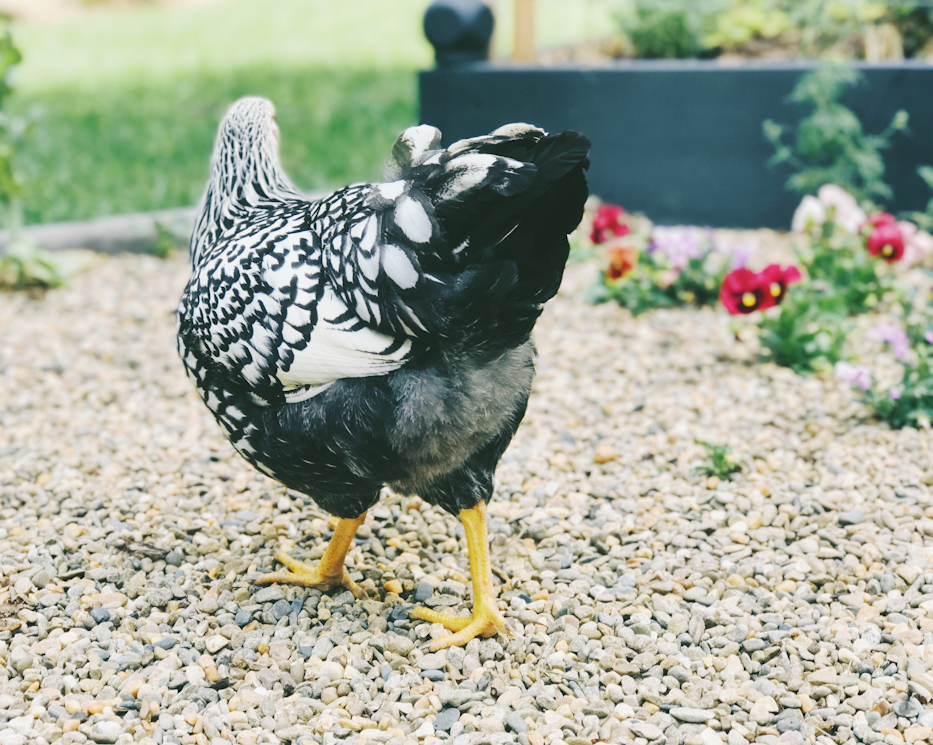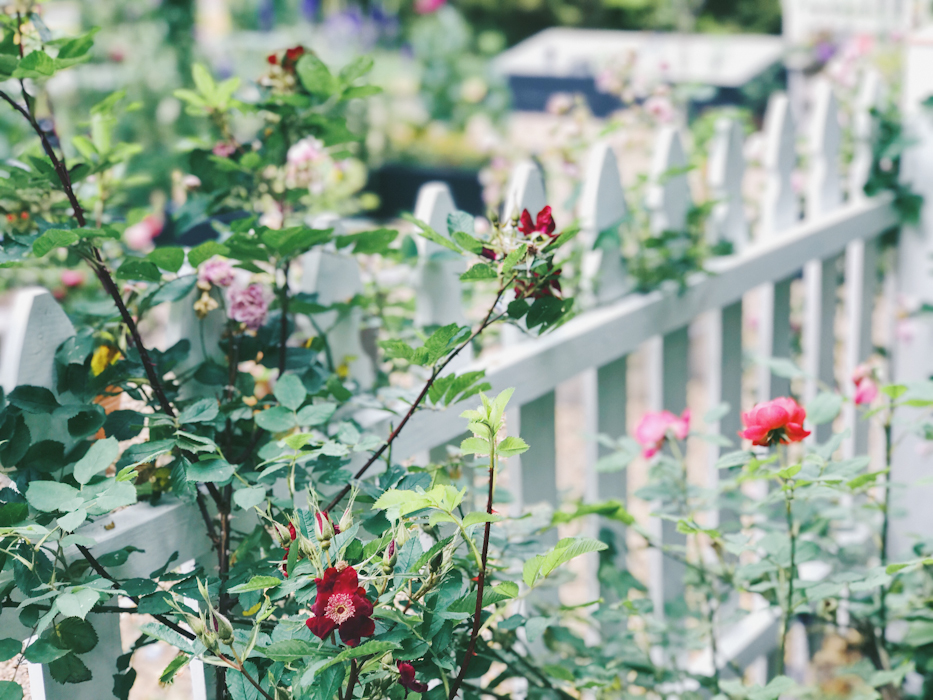 Anyways, I hope you enjoy the photo tour! Please feel free to ask questions about any of the plants you're seeing. Side note: I am really enjoying our red roses (the darker the better) aesthetically but also because they discourage thrips! I can't wait to finish the new borders so I can tuck in a few more.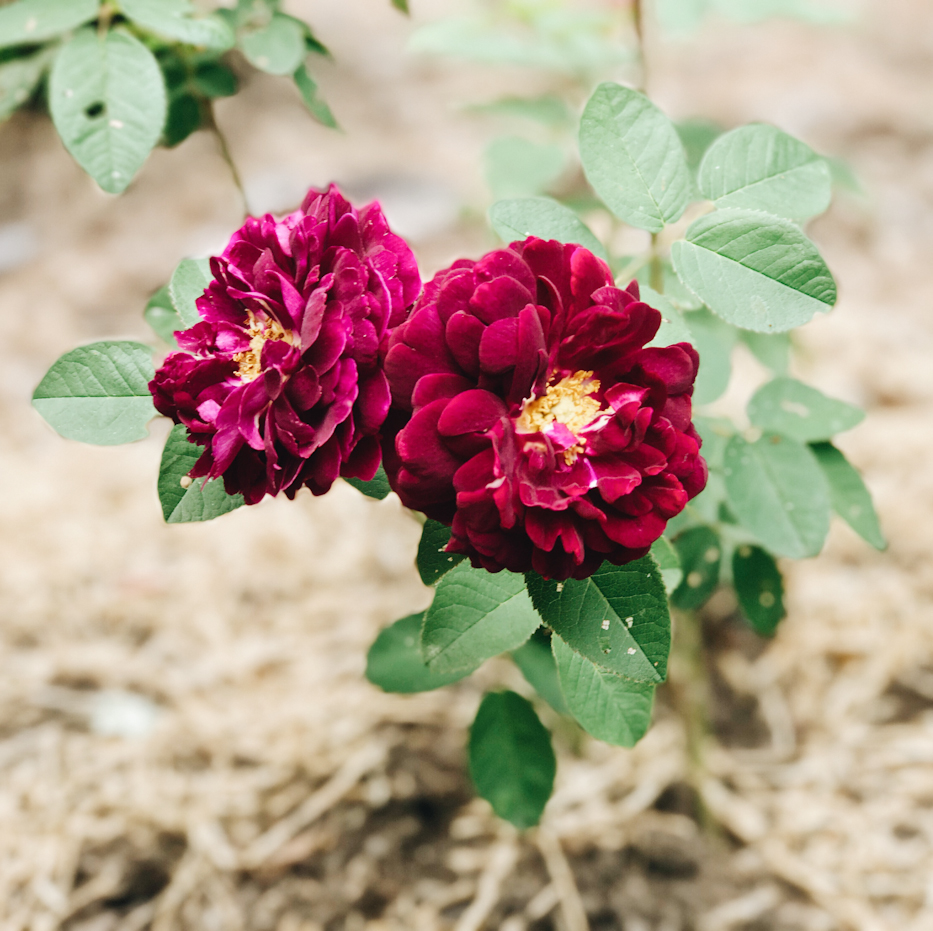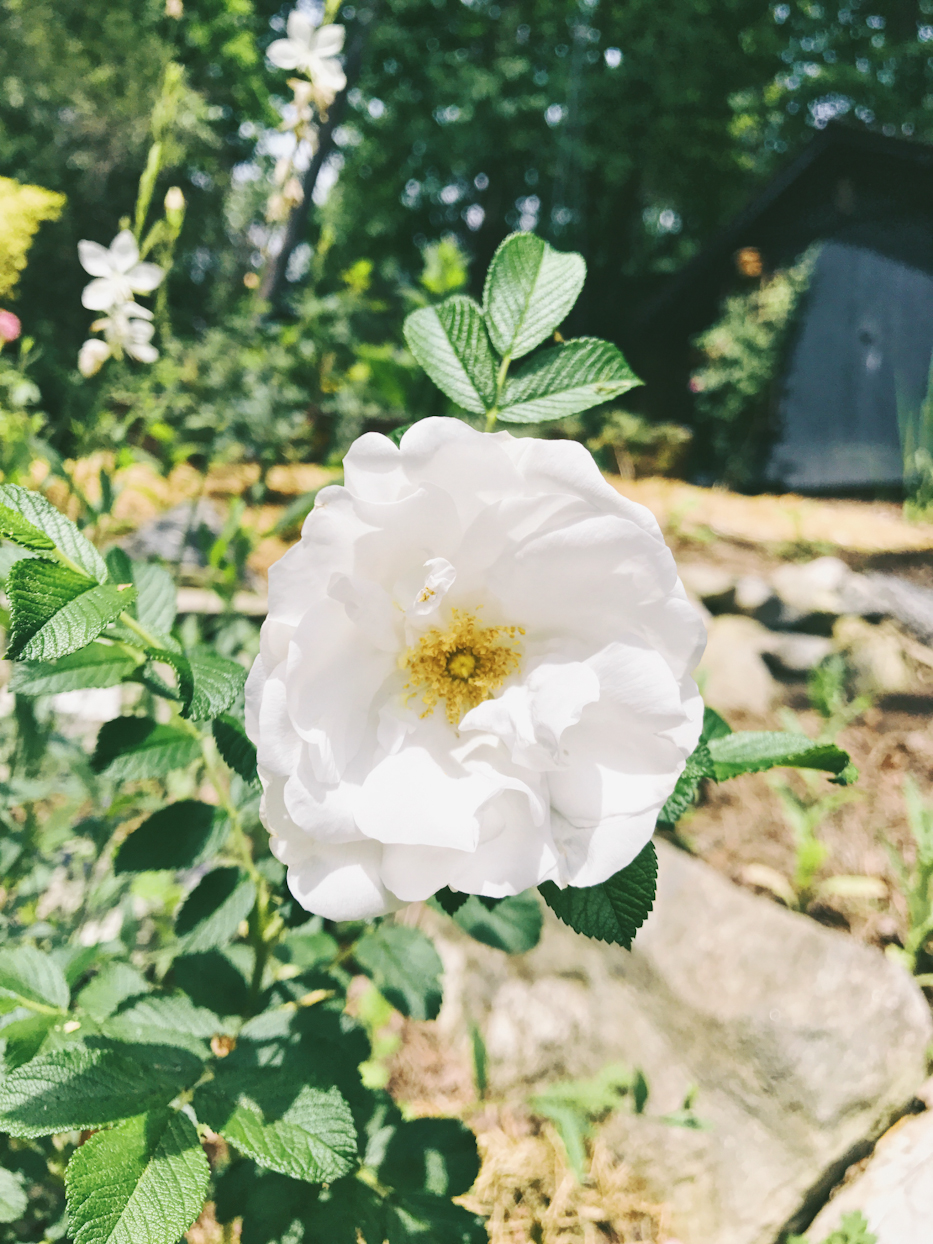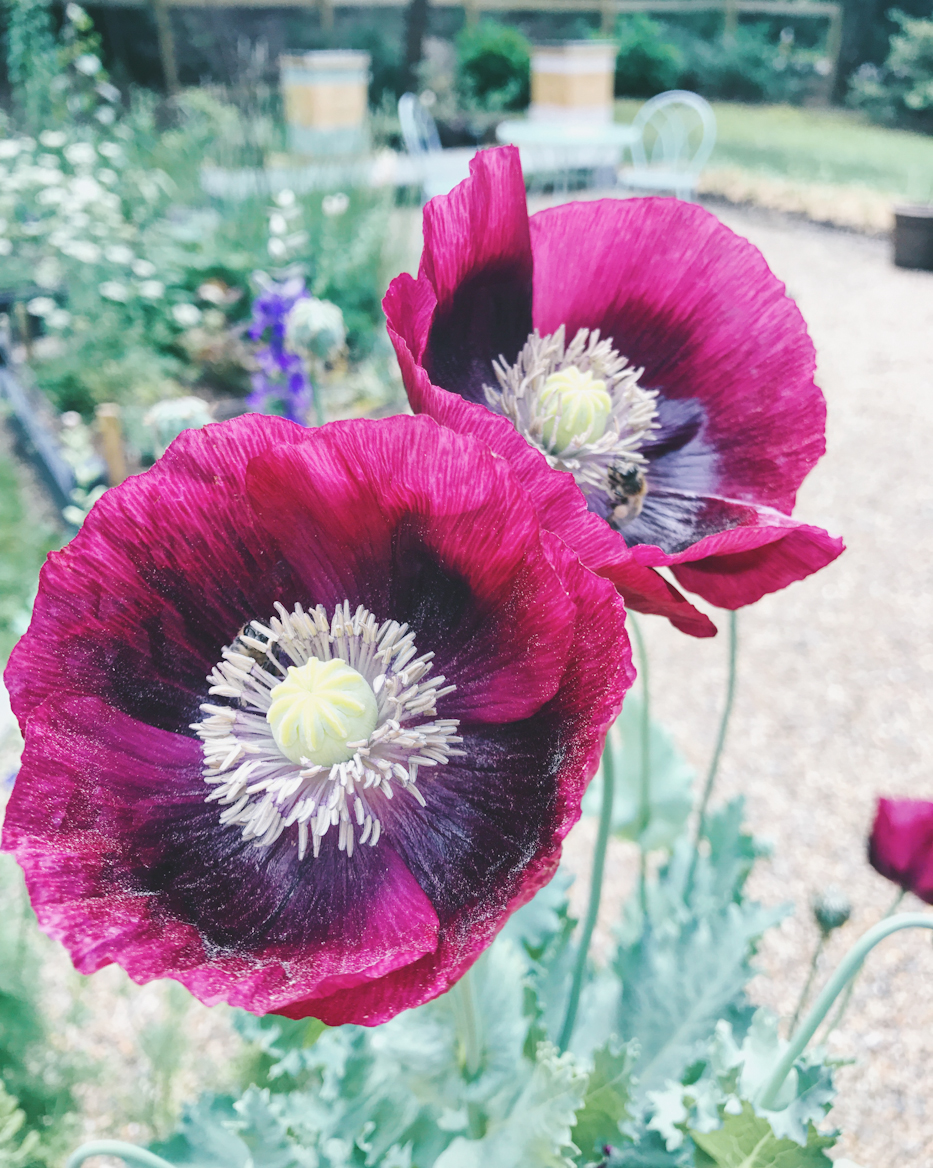 About those borders, you might have seen in my IG stories that they were widened a bit more but we had to stop when we ran out of compost! 18 yards sounds like a lot but it isn't really. I'm going to be hunting down some manure this spring from a local farm.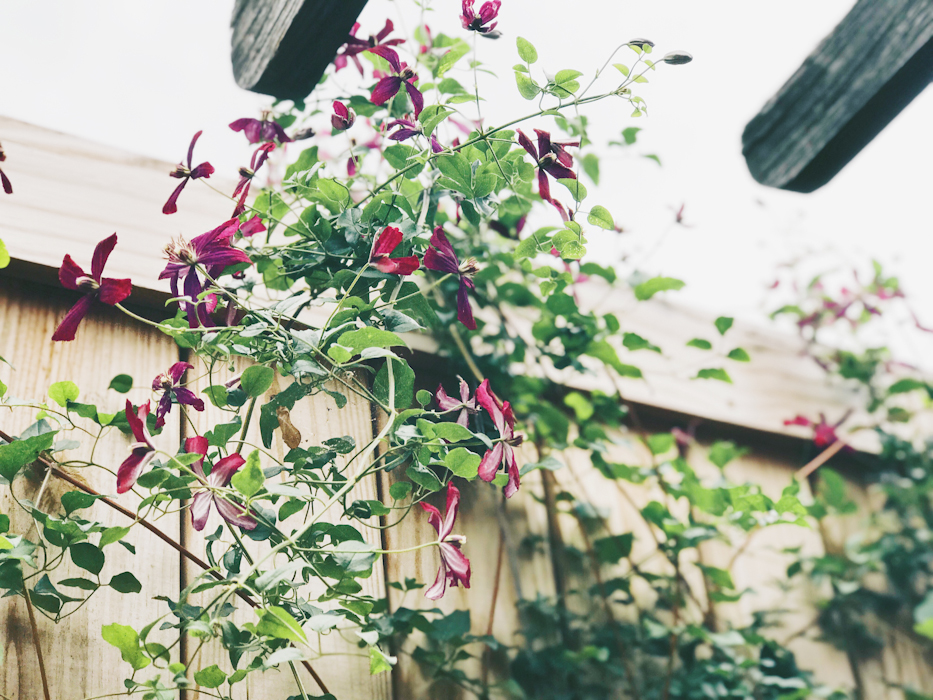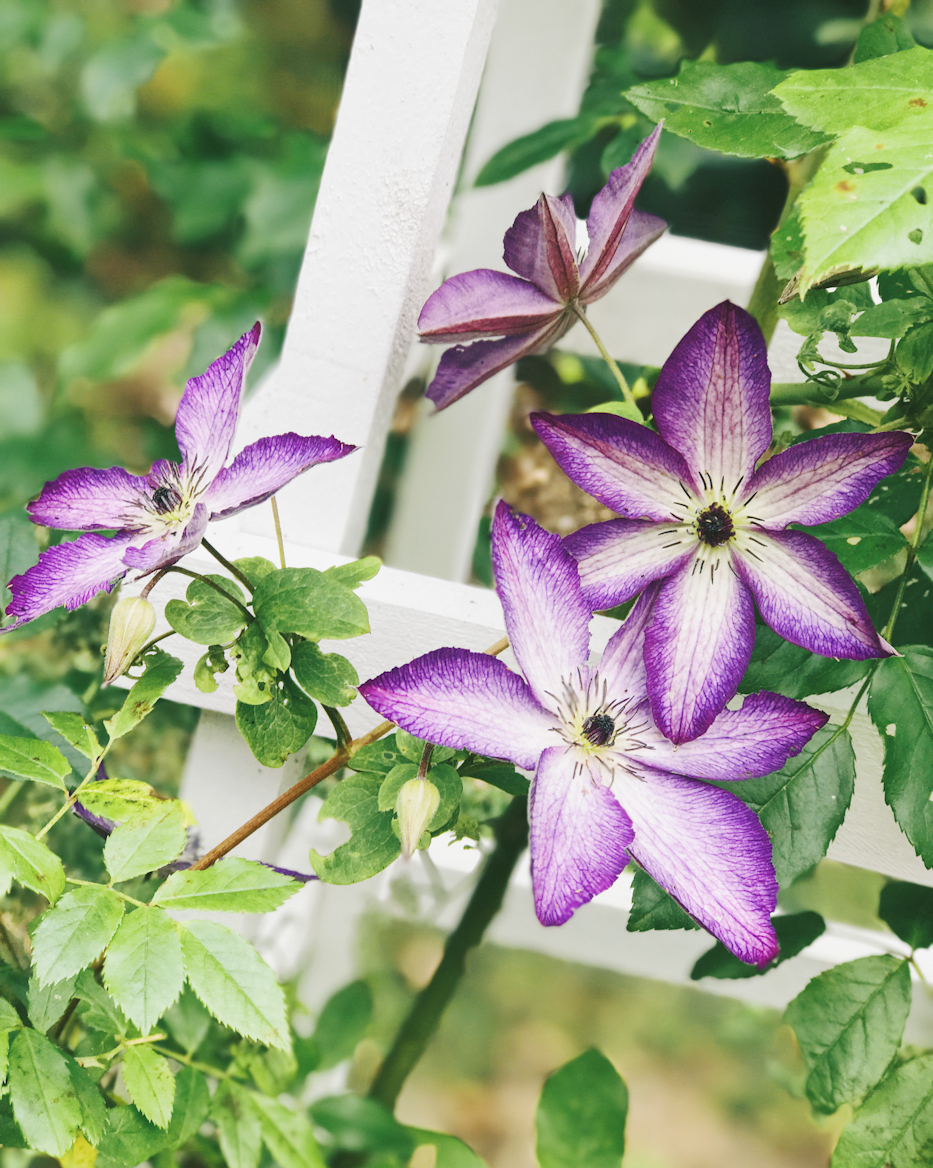 You may also have seen that we began work on building steps up through the rockery. This is going to make such a difference in our daily lives as we trudge up there several times every day. I also have this fantasy of inviting members from our rose society to our home for an open garden in spring of 2018 so things like steps and paths are going to be crucial.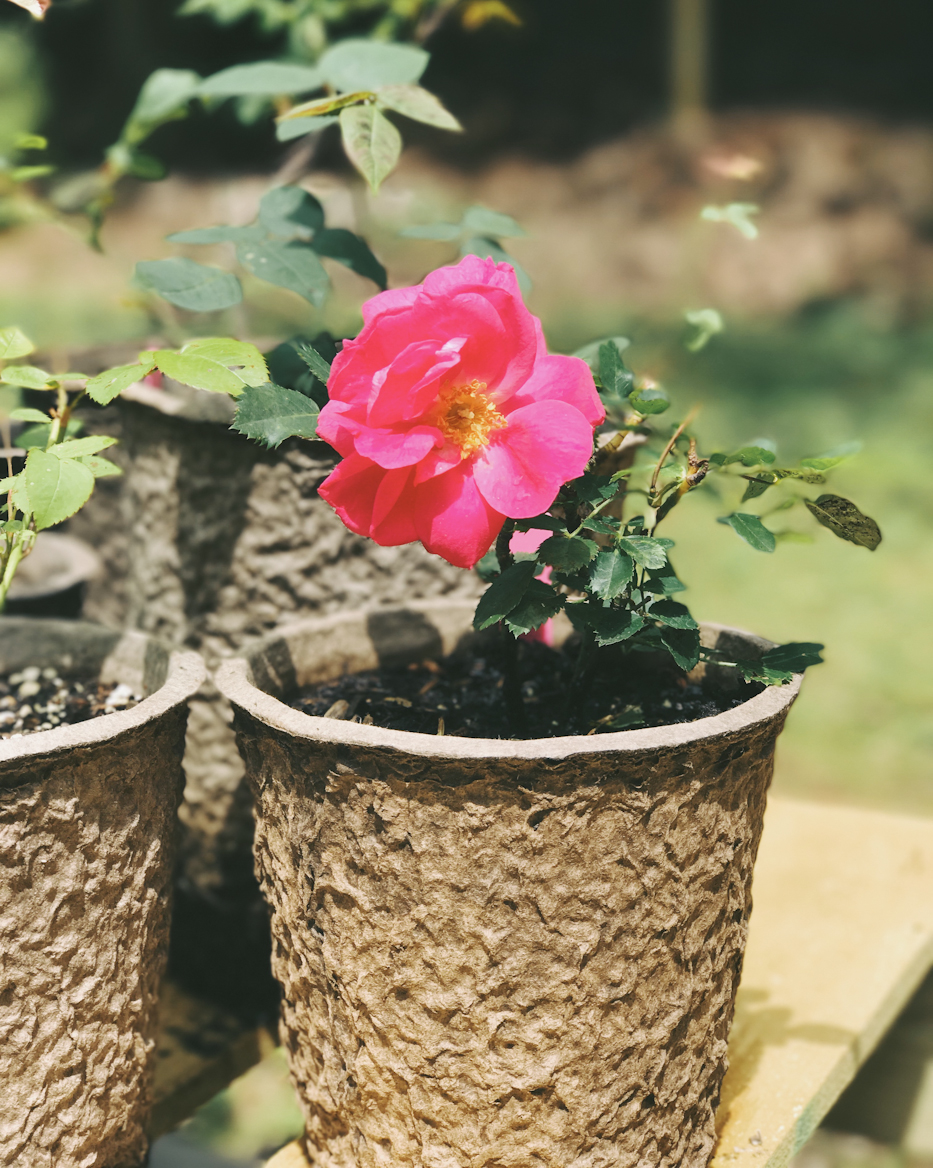 Speaking of open gardens, did you see the videos and photos I posted of the tours we went on in Asheville last weekend? So inspiring! I love taking peeks into what other people are doing in their gardens and you know what's funny? When we came home, we looked around our own yard with fresh eyes and were happy with it. Maybe because it was ours.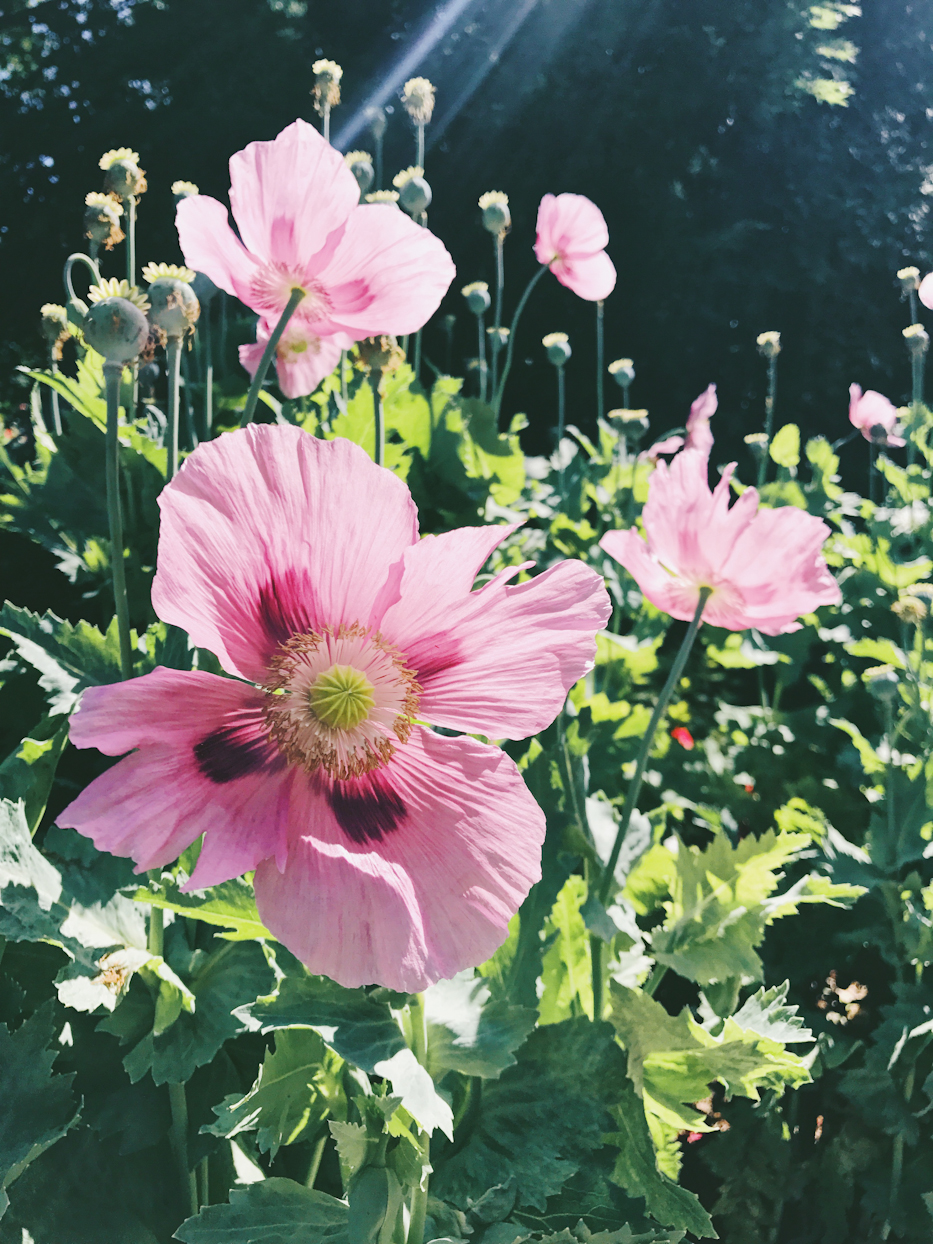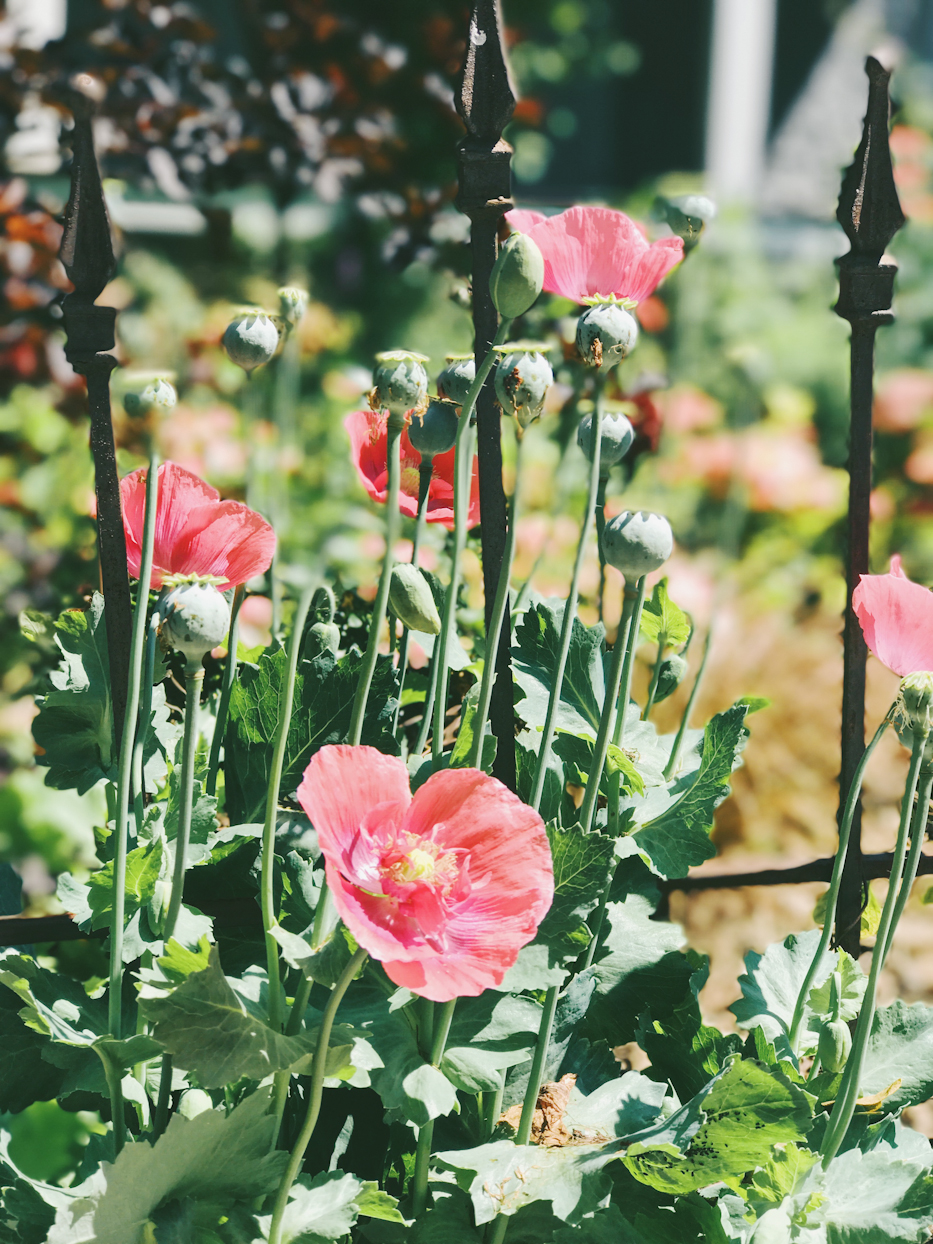 How gorgeous are these poppies we saw in an Asheville garden? As I shop for plants to continue filling it out, I have been looking more and more to those that are totally self-sufficient. If they reseed themselves, added bonus.  It was a reminder that as much as I love my Lauren's Grape, I want to up my poppy game for next year.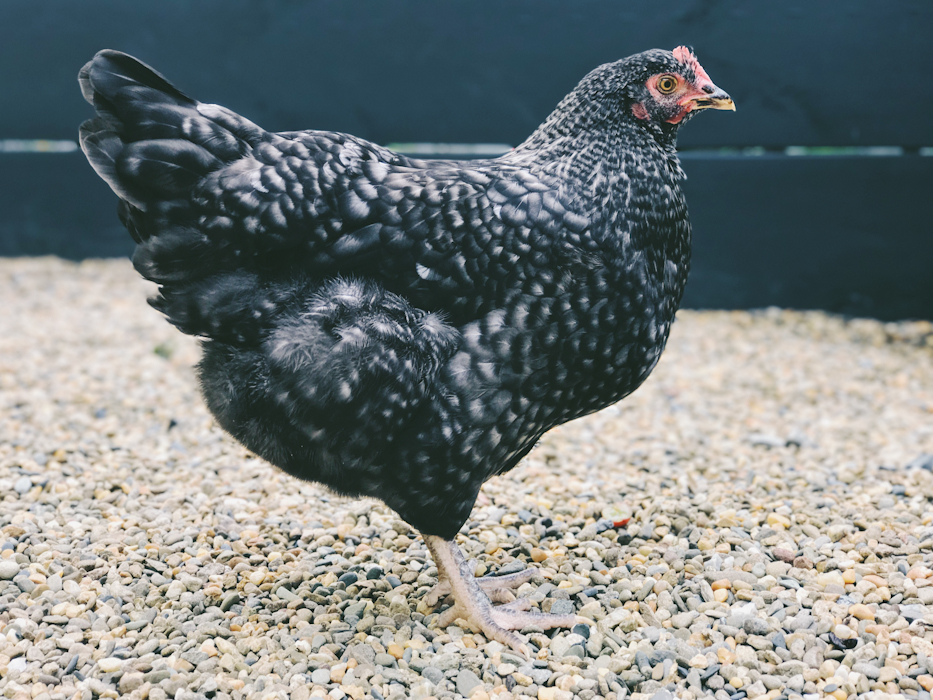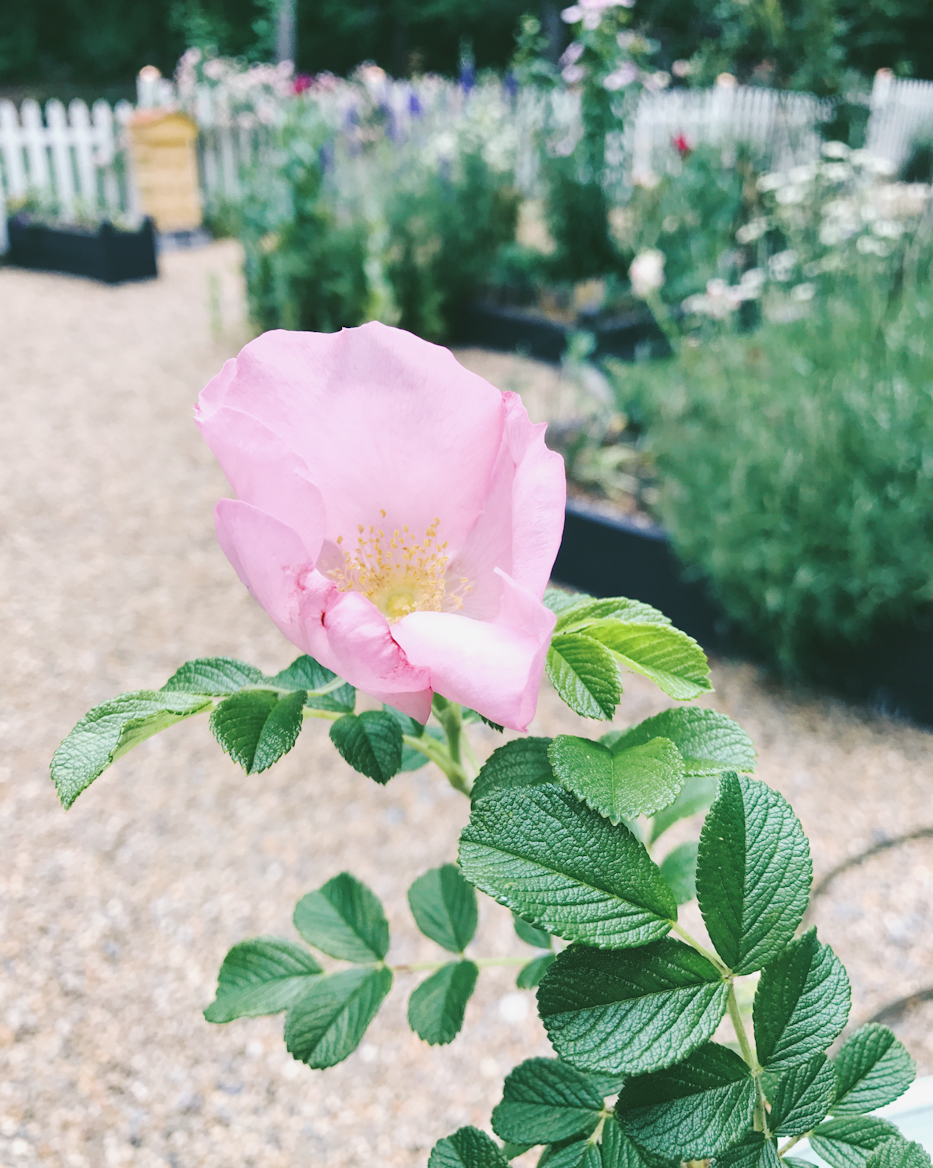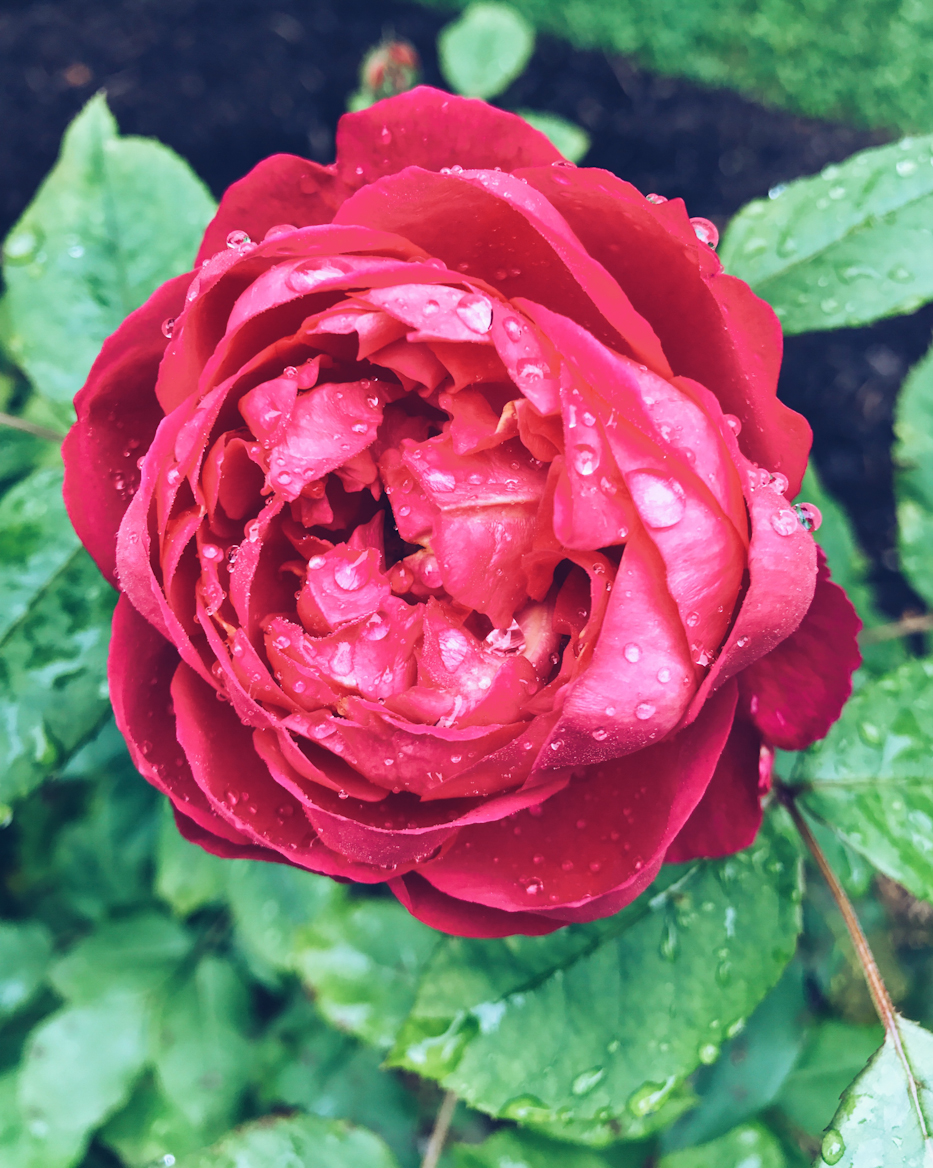 Next year… only 6 months away. Slow down, 2017! How strange: we're stacking and storing firewood already but I still haven't finished mulching the borders and planting out the containers and raised beds! Maybe Hermione could lend me her time turner.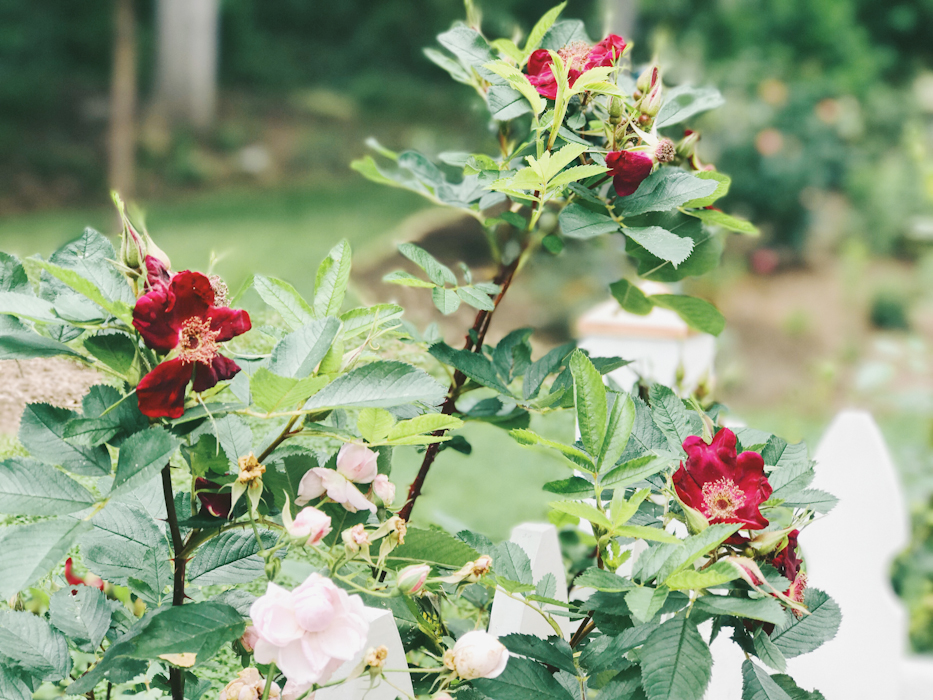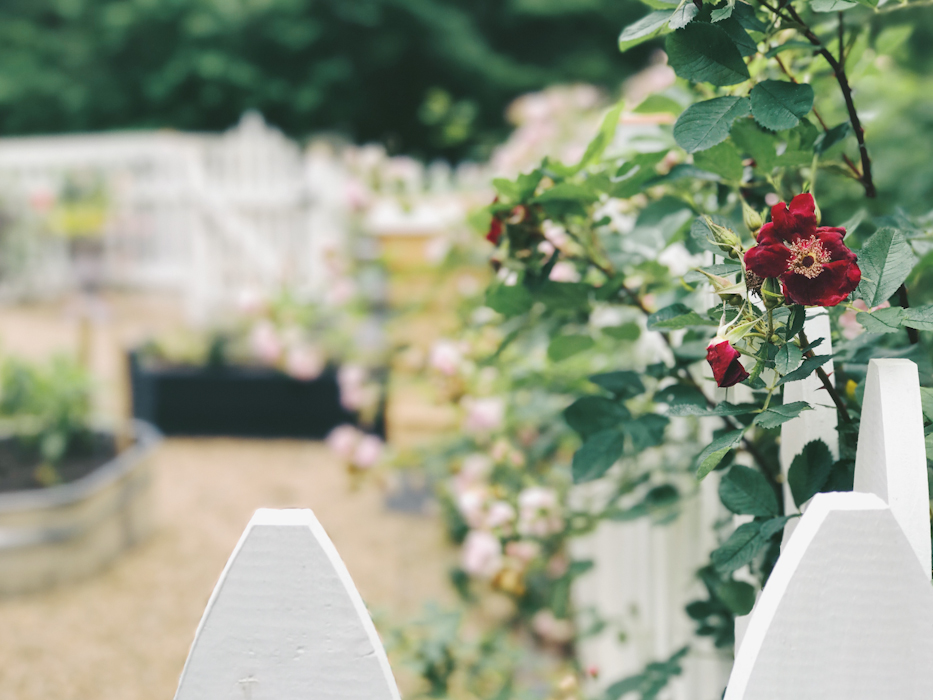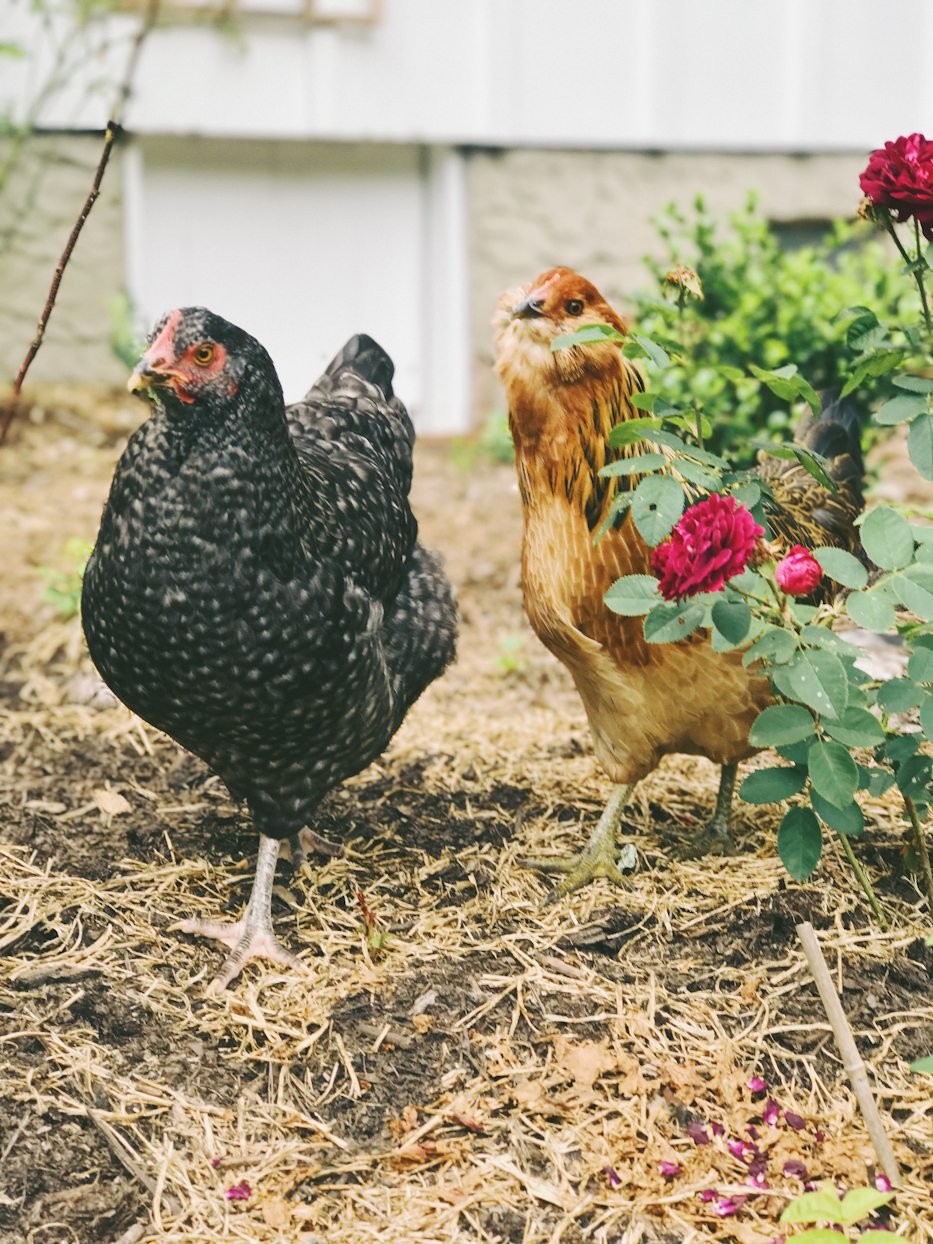 And that's all for now! Tell me what's new in your garden… What kinds of challenges are you facing this spring? Anything you're really proud of? Love hearing from all you other gardeners out there!