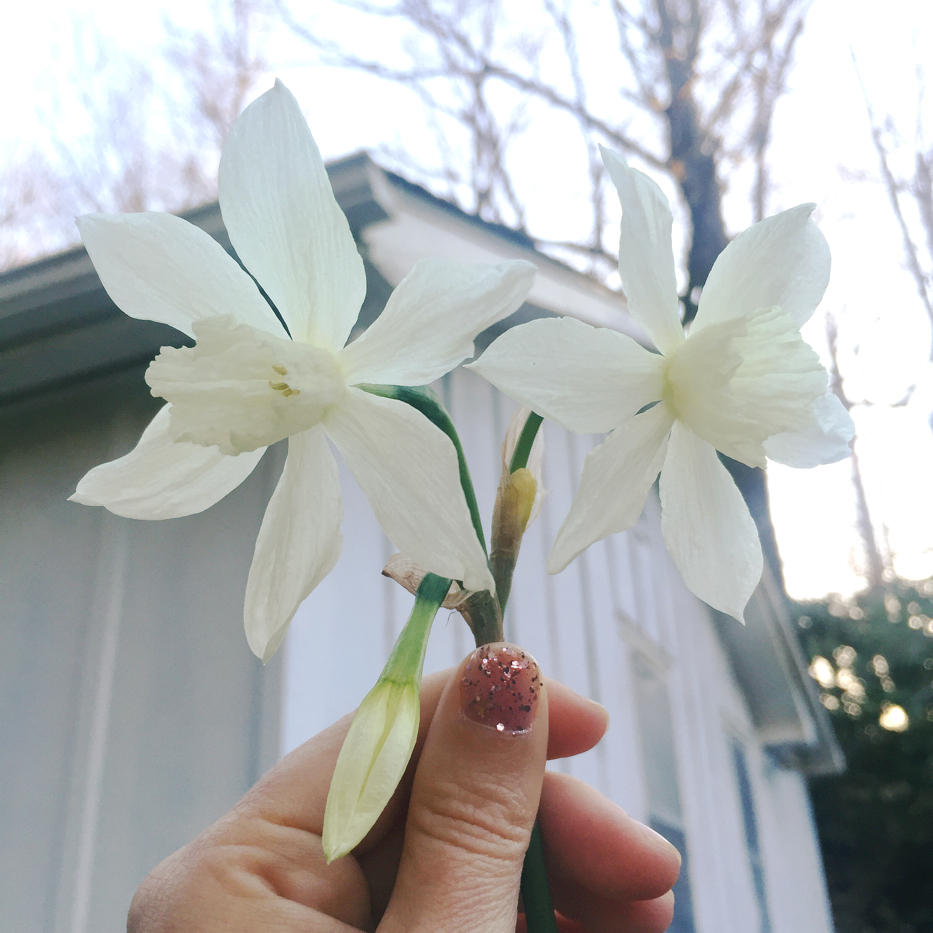 Look at me posting on a more regular basis, again! Hooray! Hope to keep this up and get things back into a normal-ish routine with regular garden-y and home related updates. And on that note, check it out…no more blue house!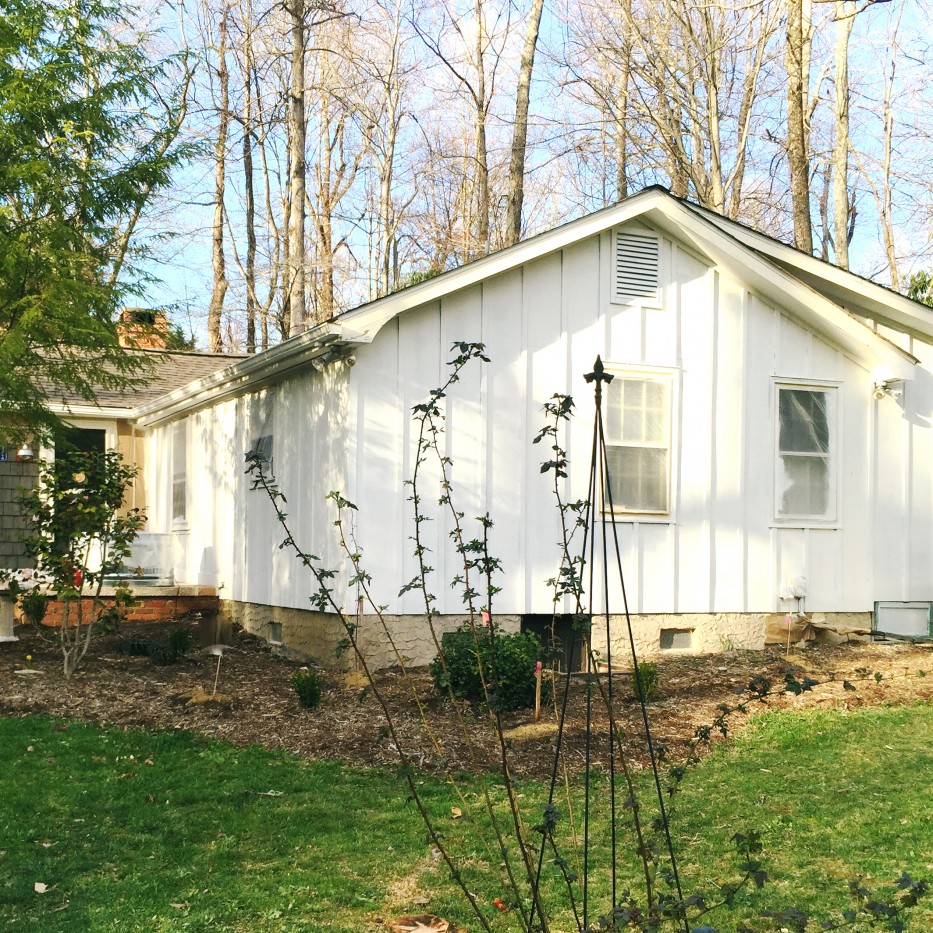 So these are just camera phone photos, sorry about that. The rose that is photo-bombing the foreground is Mme Ernest Calvat. This is just the first coat of primer you're looking at, but the final color will still be white (Farrow & Ball 'All White' if you're curious.) Once it's completed, the trellises will get put up to support the climbing roses…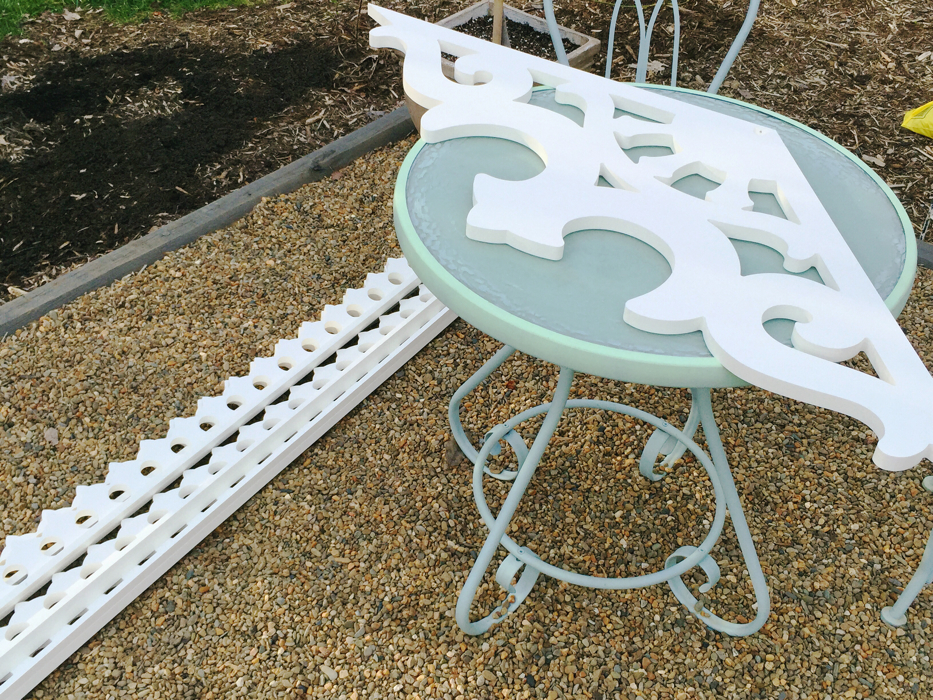 …and there will be gingerbread! When neighbors and other folks would ask us what color we were planning on painting the house (and some even wondered why were weren't keeping the blue but trust me when I tell you it was terrible in person) my answer was always white, white, white. I wanted it to look like a tiny wedding cake, you know? It's clean and simple and a great backdrop for the garden, I think. The shed is a different story, it's going to be painted the Farrow & Ball 'Railings' color of our raised beds which I hope will allow it to recede into the landscape a bit more. Two more days of painting and thankfully the weather has been beautiful. We're watching that snow storm they're predicting for the weekend and I'm hoping it's not too bad.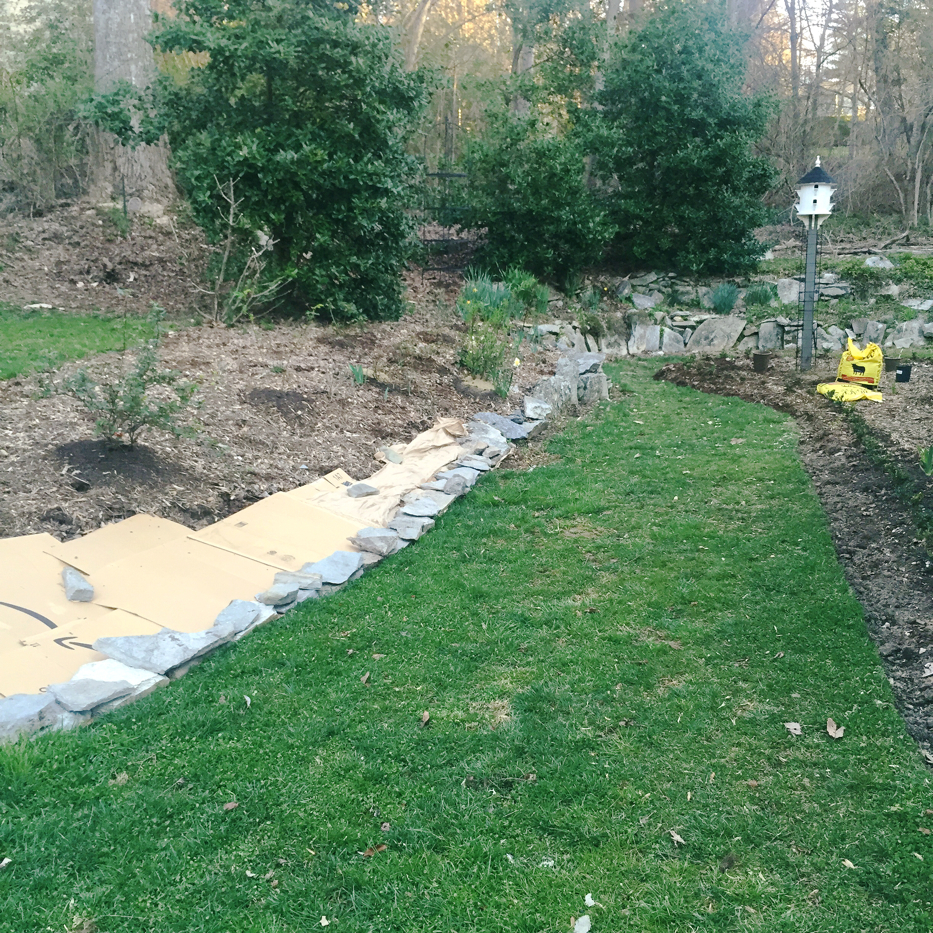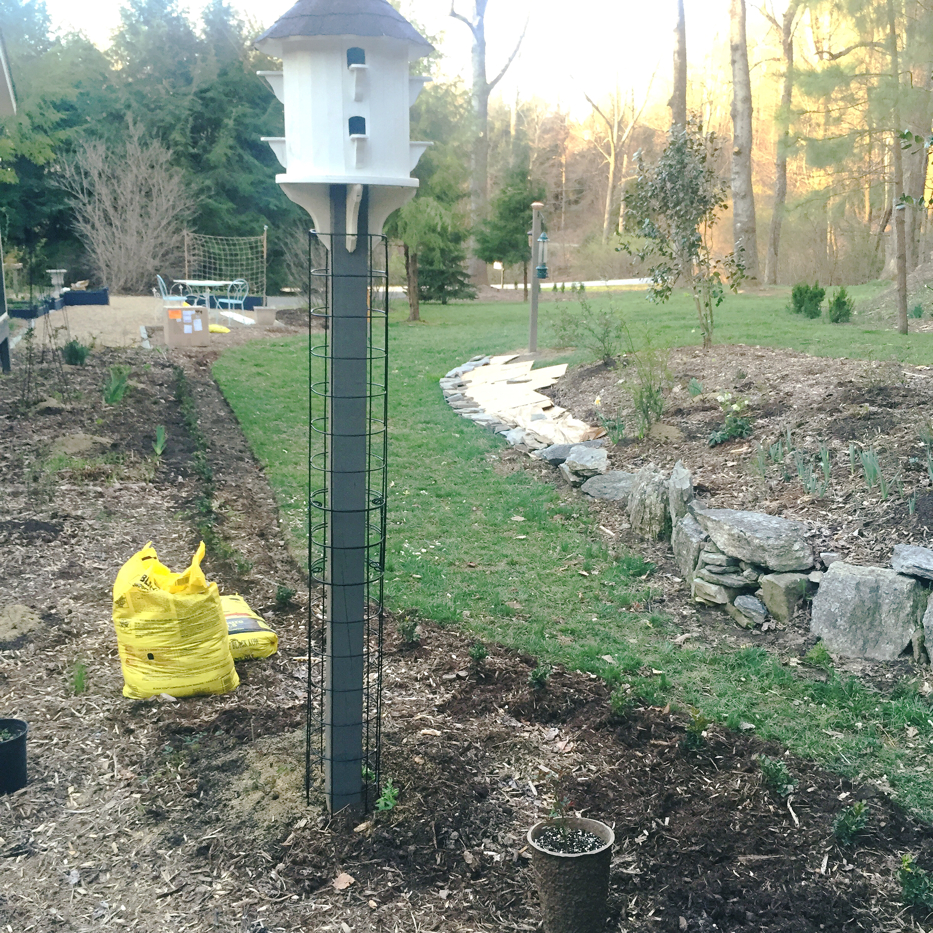 While the painters were at it, I spent a bit of time in this area of the garden edging out and expanding the beds. I'm getting pretty sick of hoarding, cutting and messing about with cardboard, I'll be honest. That's a weird statement, but you know what I mean. I'll be glad when these beds are just done already!
Hope you're all having a great week!