Did I overdo it this past week? The fact that I am writing this from bed, unable to get up for more than a few minutes at a time before needing to lie back down may be the answer to that question. We had a delivery last Saturday morning and between that and the usual spring cleanup I'm really feeling it. But who cares, right? It's spring! Here are just a few snapshots from the past few days (in between hauling wheelbarrow full after wheelbarrow full….)
This photo makes me chuckle–No, I don't normally race over to all of my gardening tools. (This was the last of the compost being spread over our daylilies bed.) {EDIT: yes, that's a scrunchy in my hair. No shame.}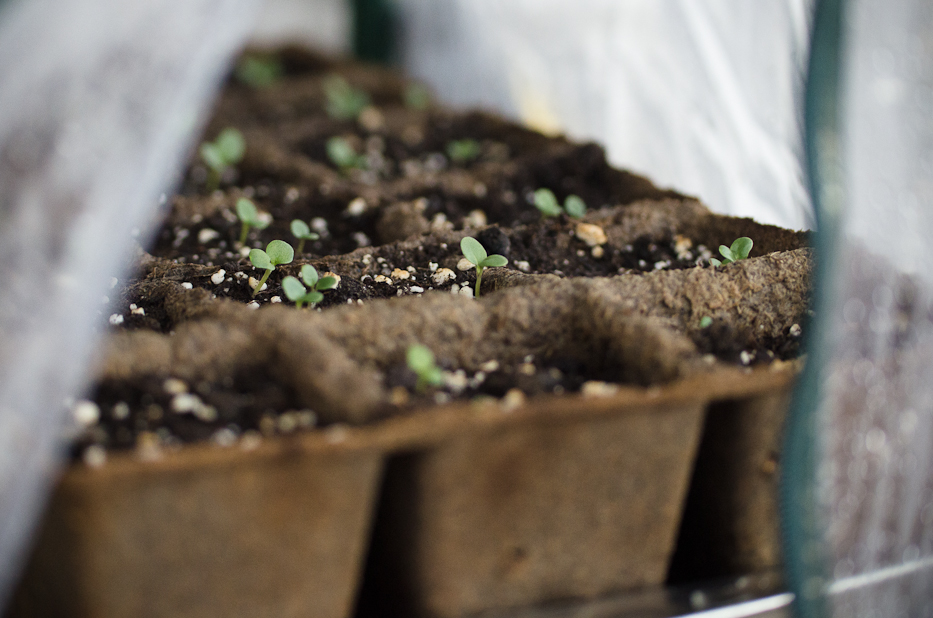 More seedlings! Hello, guys! (Next year I really hope to have an actual greenhouse–not just this tiny plastic thingy, although it does get the job done.)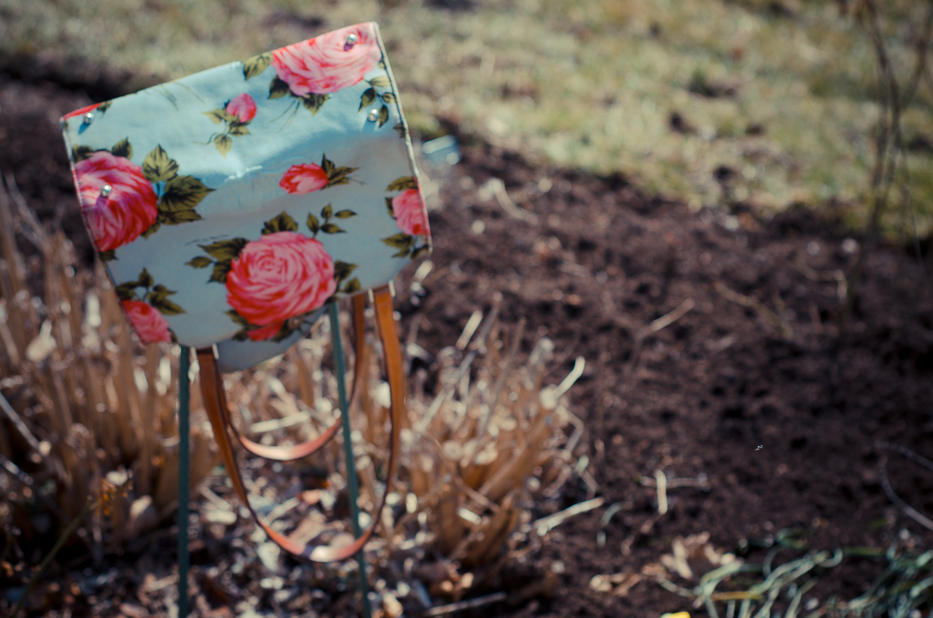 Hmm, strange rose bush, eh? (Washday)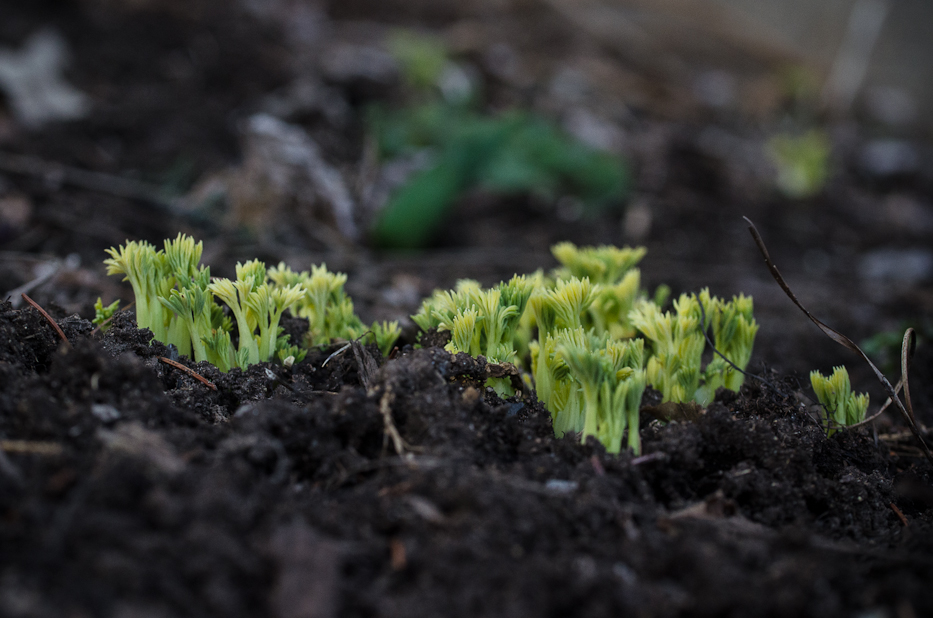 The bleeding hearts are emerging. This time last year they were already in full bloom but that was unusual. This particular variety is Dicentra spectabilis 'Alba'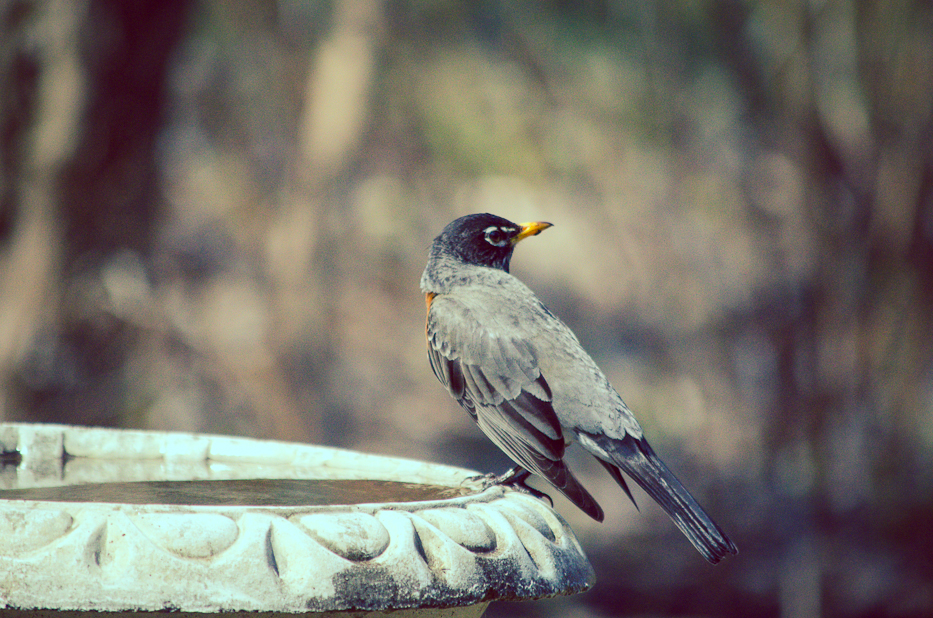 I guess I don't need to tell you that the robins are everywhere now. Not as many bluebirds, though, as there were last spring. Wonder where they went?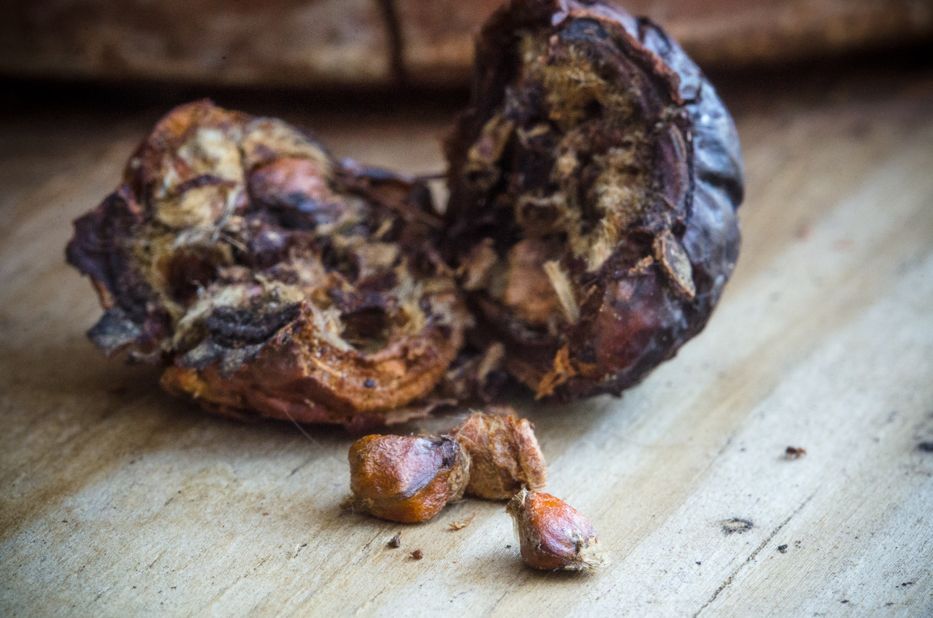 Found this smooshed up rose hip lying on the ground and thought, OK, what the heck I'll give it another go even though I've not yet been successful at starting roses from seeds. This one is from Mme. Ernest Calvat. We'll see.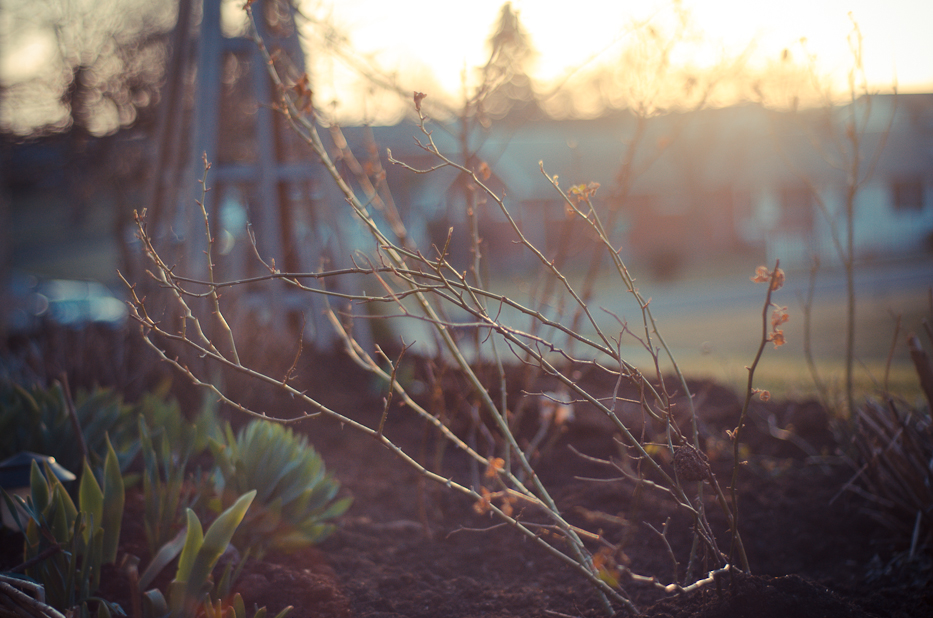 Speaking of which, we removed a Euonymus and planted Mme. Calvat in it's place. Finally, it's out of a container! And it's also in the front garden so I'll be able to see it from the living room window. I know, I talk about this rose too much but it really is one of my favorites. (That's it in the background with Erinnerung an Brod in front.)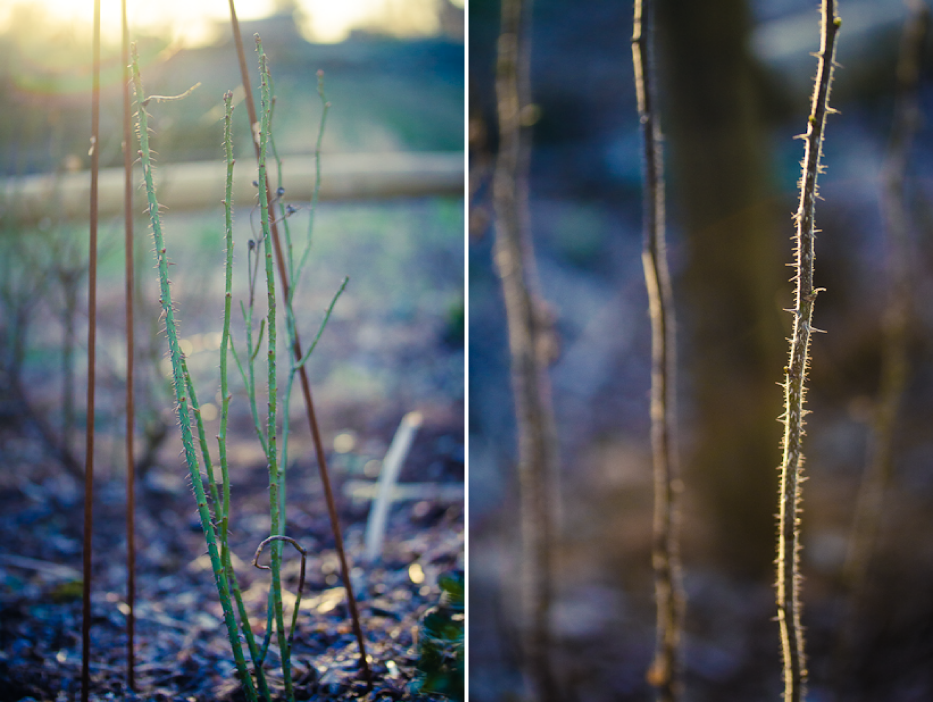 Poor Jesse was subjected to a speech about "how a rose should look coming out of winter" and I used Félicité Parmentier (on left) as my example. Check out the healthy canes on that gal! (Sometimes I feel like a bit of a rose perv.) Conversely, several of my David Austins got chucked. Comparatively, they looked like they had seen some hard livin'. It was a rough winter. (Btw, that's R. rugosa 'Alba' on right in case you're interested. She's also a real looker.)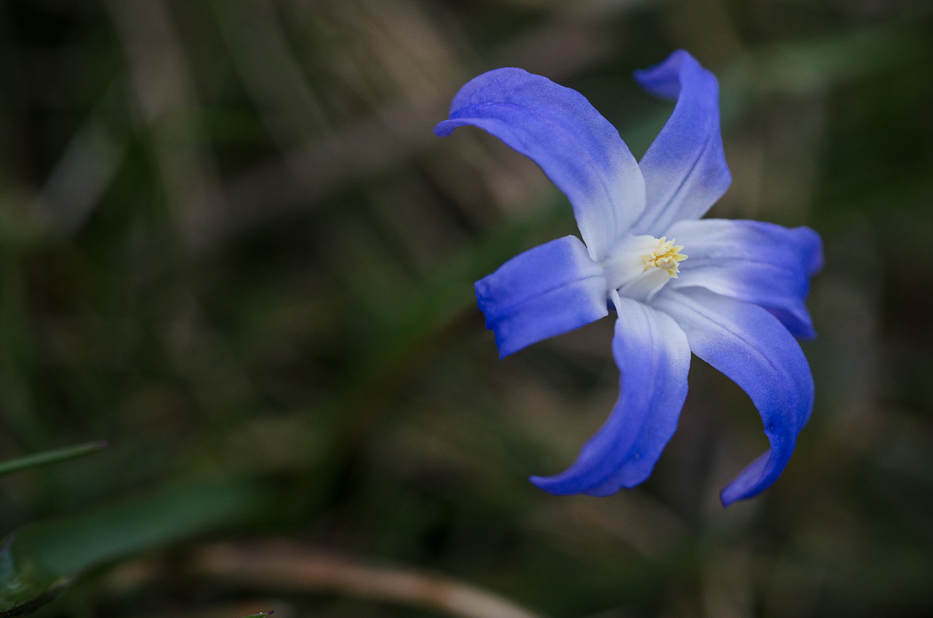 The scilla are up! And I was crawling around on the lawn again this morning to take their photo. I've given up trying to appear "normal" to the neighbors–surely they know better by now.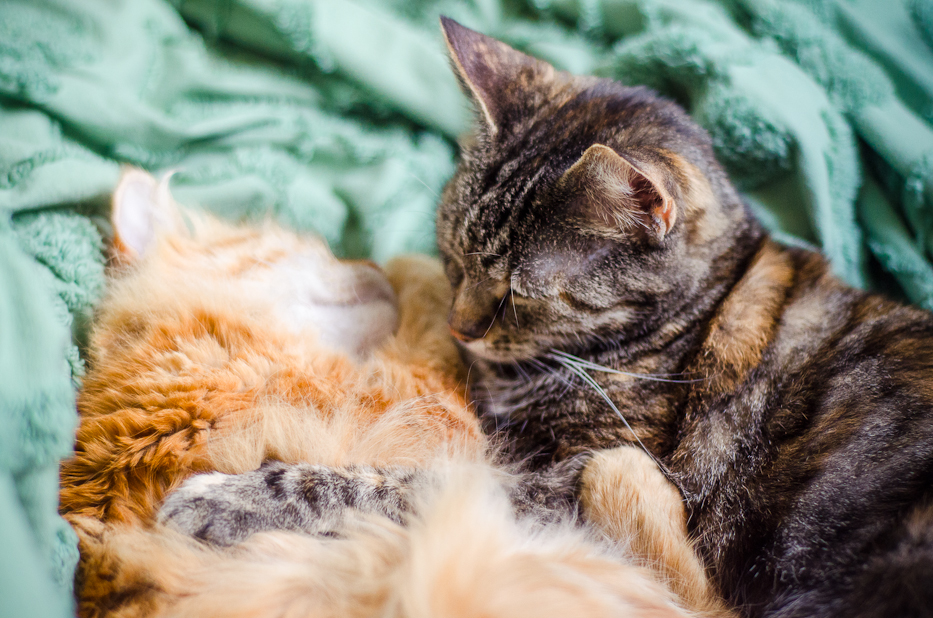 Would you believe just writing this post has me feeling like I could use a nap? Oh well, at least these fuzzy faces are keeping me company. I hope all of you are enjoying your early spring, and take my word for it–pace yourself!