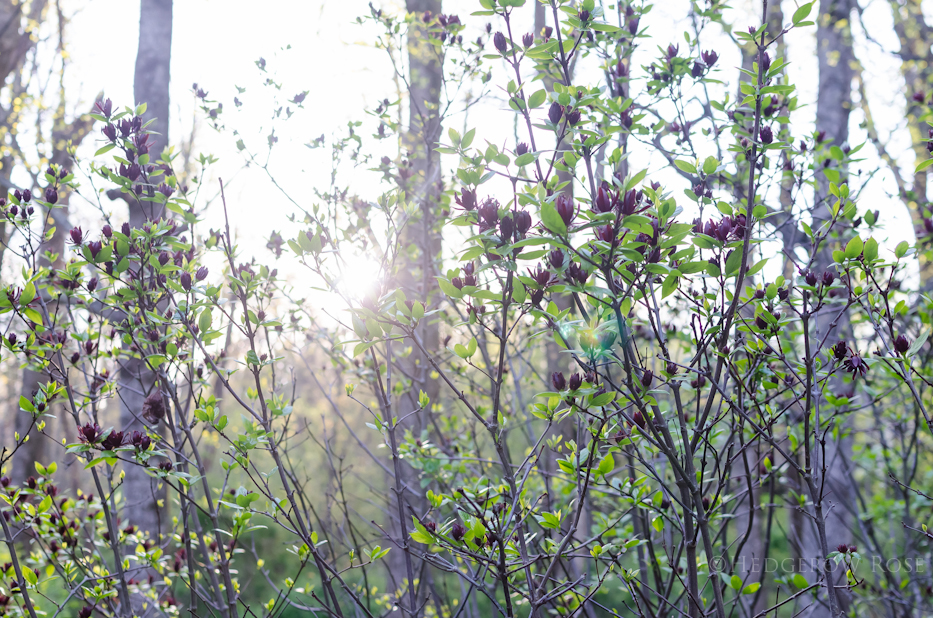 We're here! We made it! Aaahhh!!!
Let me tell you, driving through six states, towing a trailer and transporting a dog, a fish and two very cranky cats was no picnic. It didn't help that our layover hotel in VA didn't have water. Good times.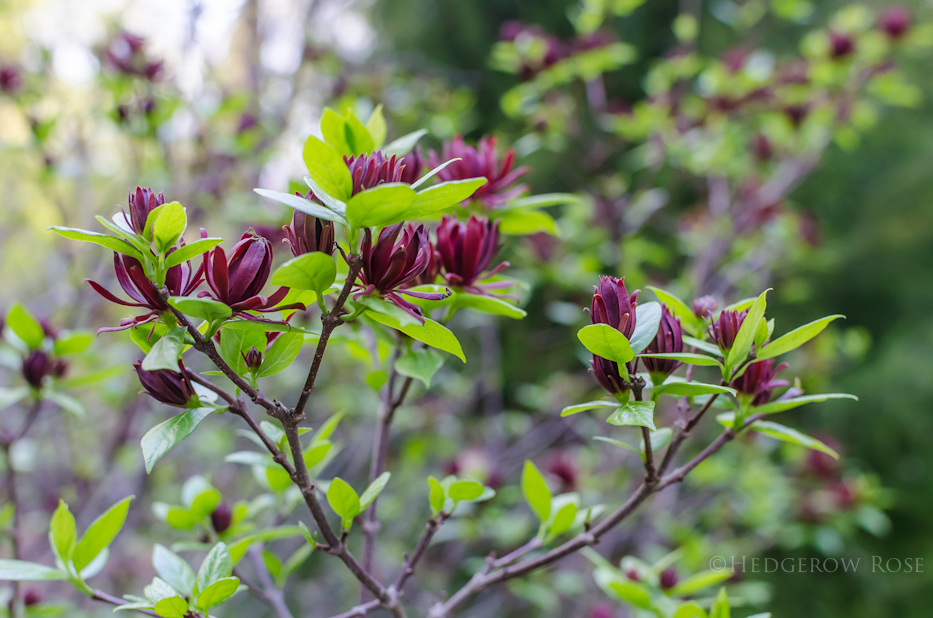 Those of you on IG also saw that our first night in our new home was less than ideal when one of our kitties, Pepper, went missing and of course we feared the worst. (She was found behind the walls of the bathtub.) She evidently had had quite enough of our nonsense but has been feeling better since then and has been venturing out more every day. I can't even begin to describe how relieved we are that all the pets are here, safe and accounted for.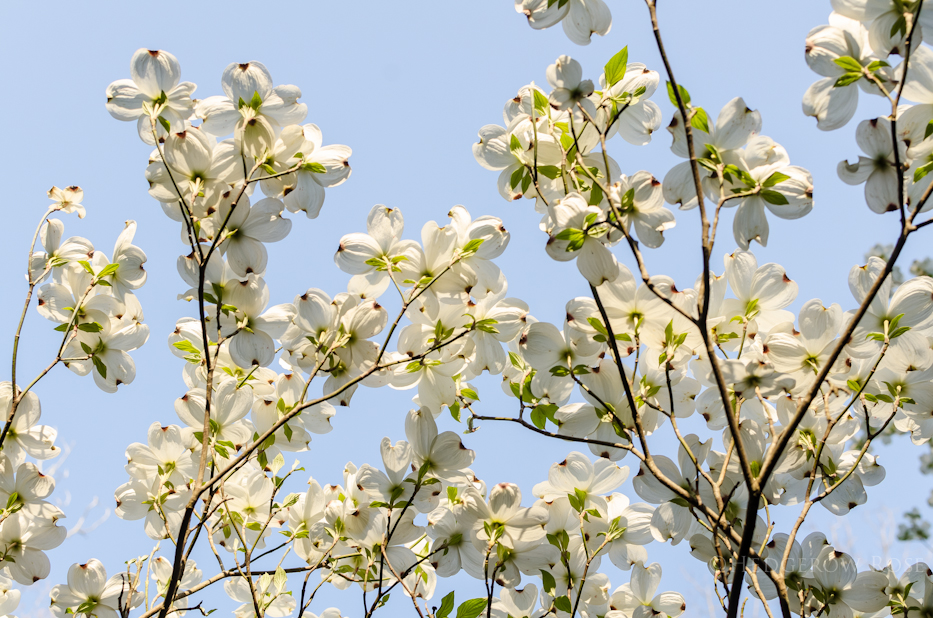 North Carolina and the surrounding areas is as beautiful as they all tell you. And guess what, it's spring here! Like, actual spring. With flowering trees and shrubs galore. Since spring doesn't officially get going until mid-May where we came from this was a real treat.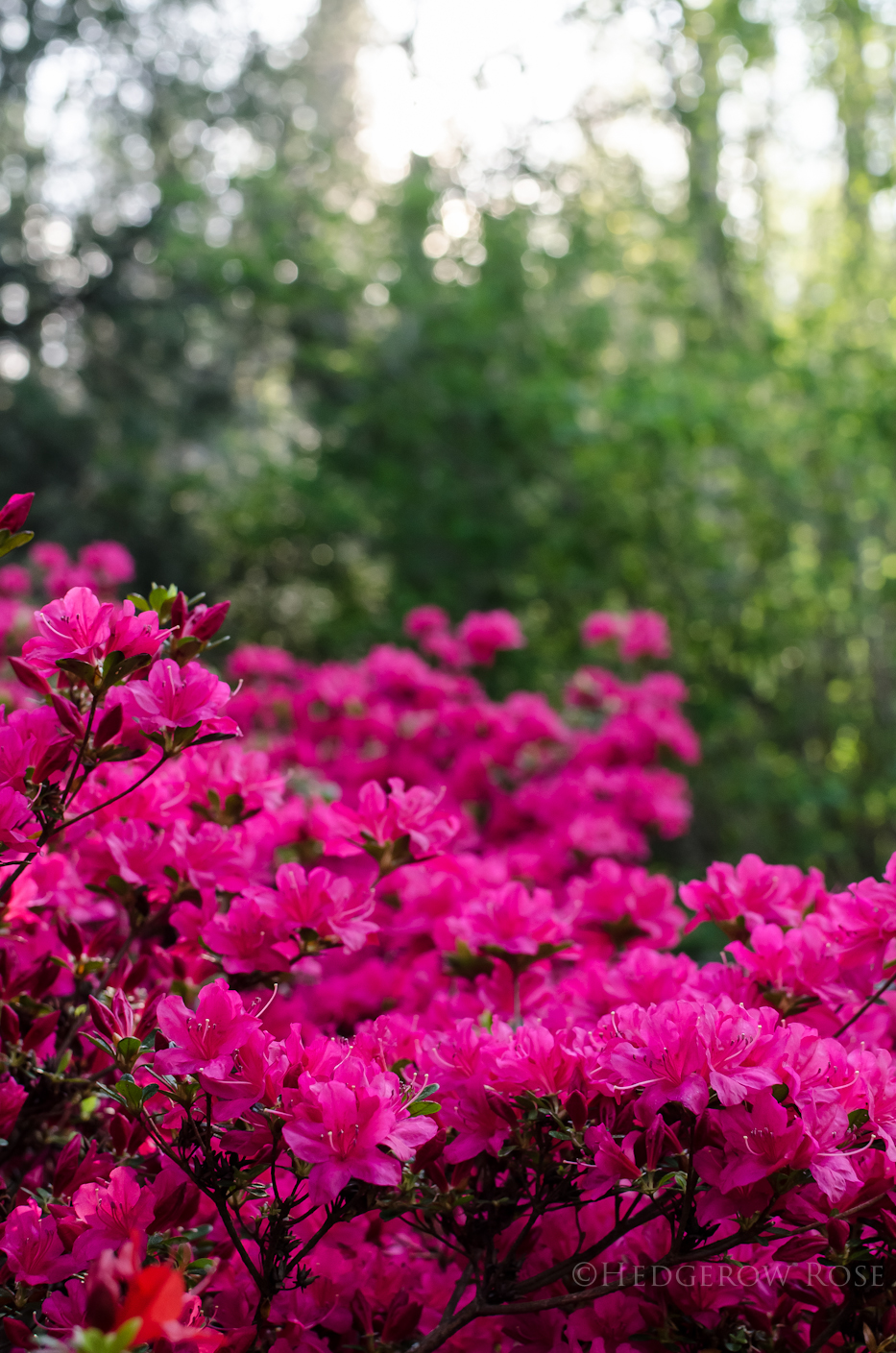 The beauty of the area is taking the sting out of some very expensive problems with our home that need to be addressed immediately. That, and the little to-dos that come with moving have been oh-so-overwhelming with an ever pervasive feeling of being in over our heads. Silly me, I had this fantasy of getting a new batch of roses in the ground within the first few weeks of our arrival, but it would seem the house has other plans. A few days ago, after we finished dragging huge piles of brush that Jesse had removed from the side of the house, I was so exhausted and demoralized from weeks of stress and anxiety that I broke down and sobbed because I couldn't get my one boot off. I'm feeling much less like a crazed person now but I am still looking around the yard thinking, "Where do I start?!"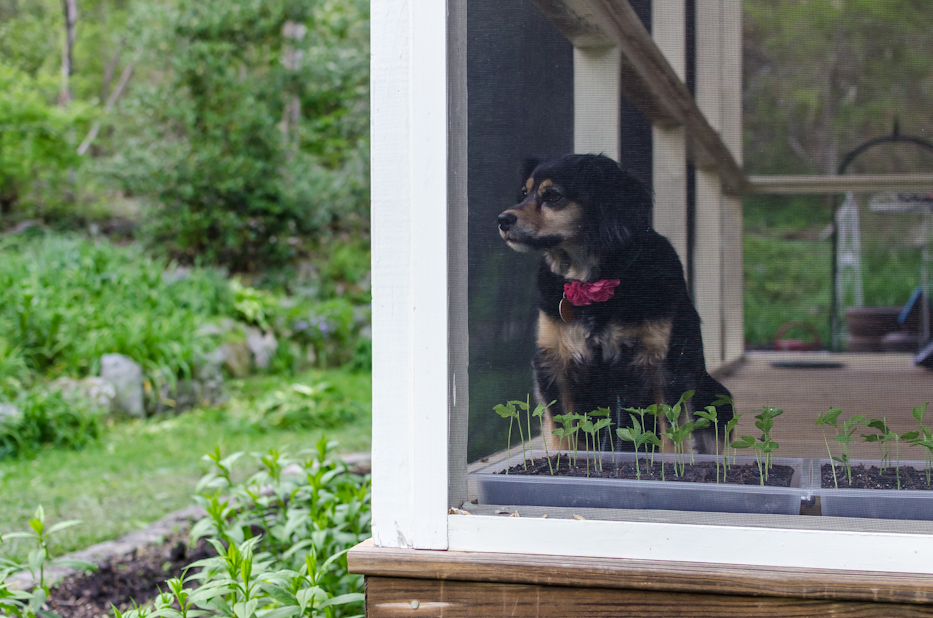 In spite of all the bewilderment and stress, I am grateful. So very grateful. This is a peaceful neighborhood we have found ourselves in: no wee hour frat parties, no stadium lights and the noise of 100,000 people at a game, no rumbling of the highways. Just birds and the wind in the trees (and maybe a wood chipper from time to time. 😉 ) Eva loves that she has a big porch from which to vigilantly keep tabs on the bunnies, and I love that I finally have a working fireplace!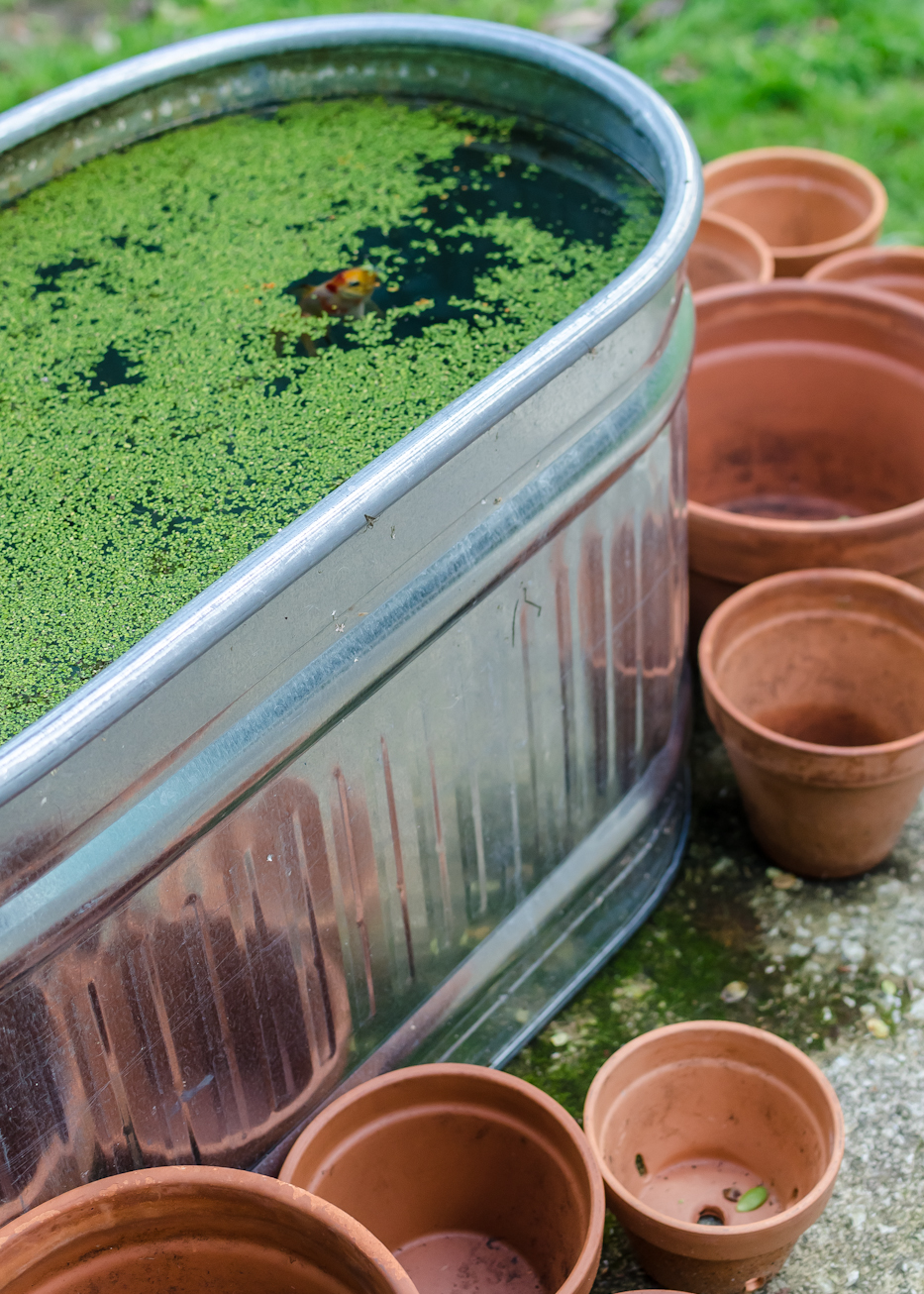 Even our goldfish, Klause von Goldfishensteinenberger, got some new digs moving up from his 10 gallon tank in my old basement studio to being outdoors in his own pond. What a lucky little gentleman! Look at all those pots rarin' to go….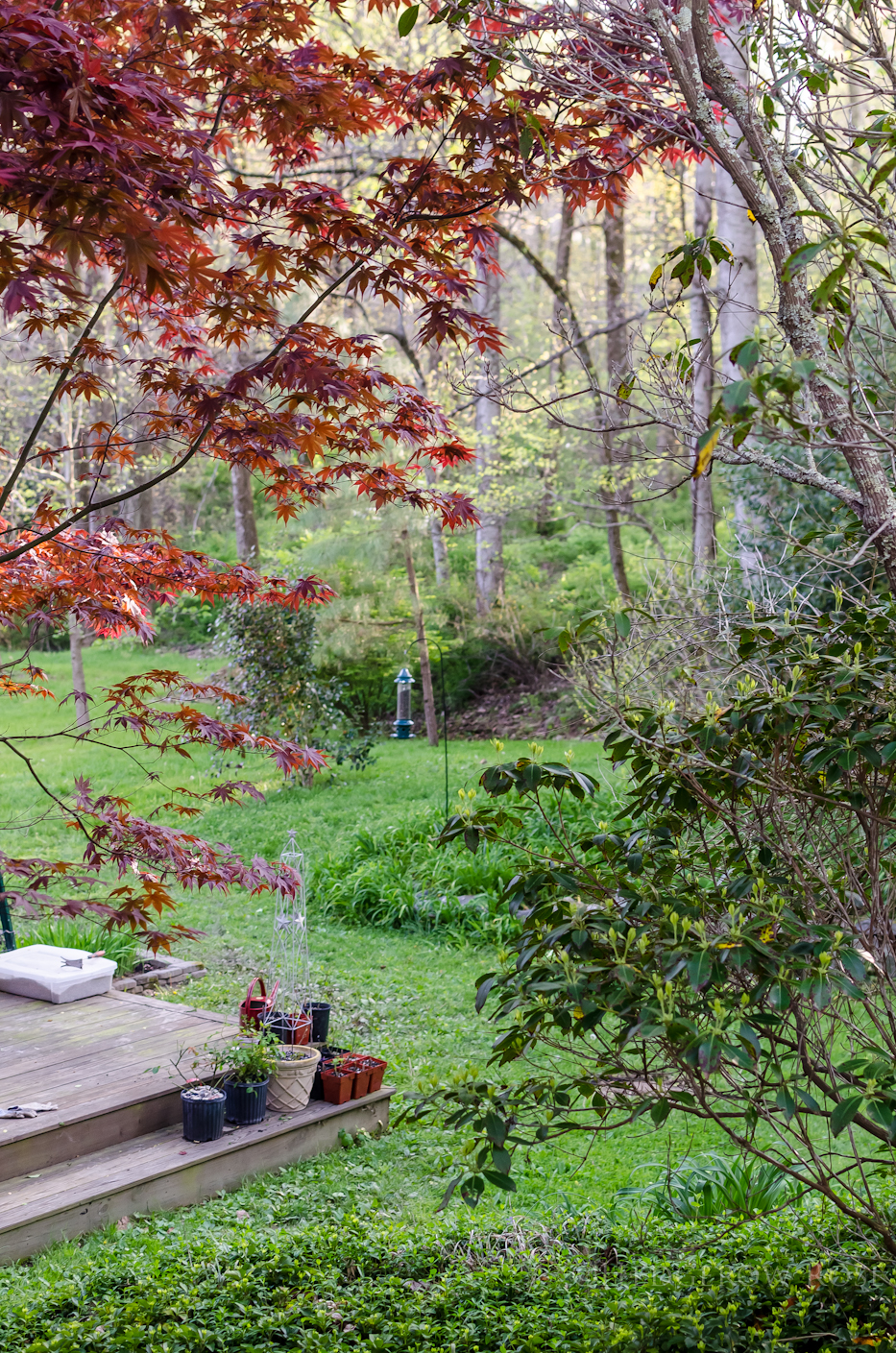 There are only a few cultivated beds here, although we are certainly not lacking for trees and shrubs! One is filled with Pachysandra and Vinca which I'll probably leave be, one is crammed to the gills with daylilies which makes me tired just thinking about how much effort it will be to remove them, and the other is fairly empty but sadly will not be ready to plant as workers need access to that area.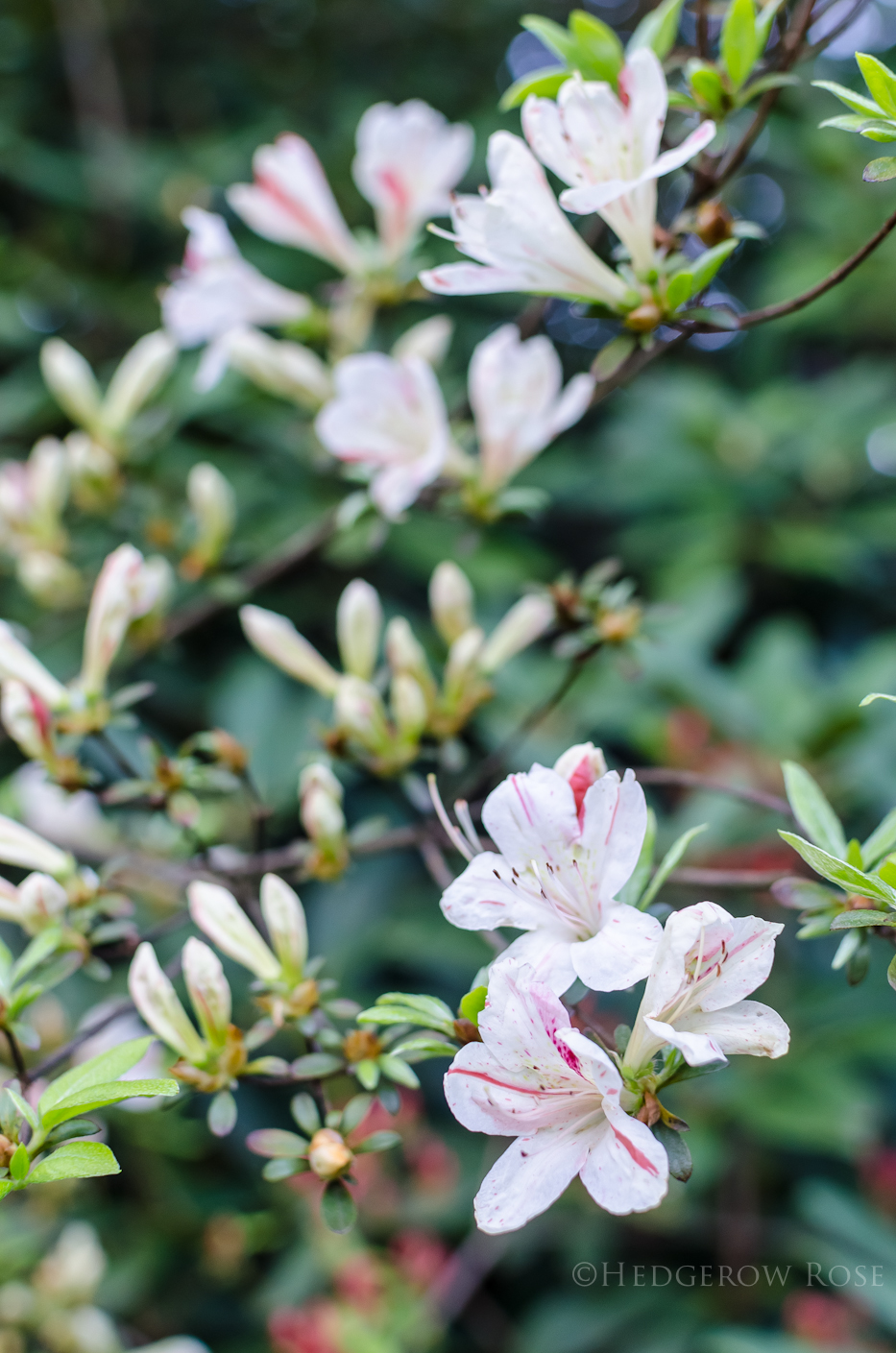 I'm thinking this blog will be taking a turn from featuring roses in our garden (how I already miss my roses!) to more or less "before-and-afters" as I remove certain things and create new beds.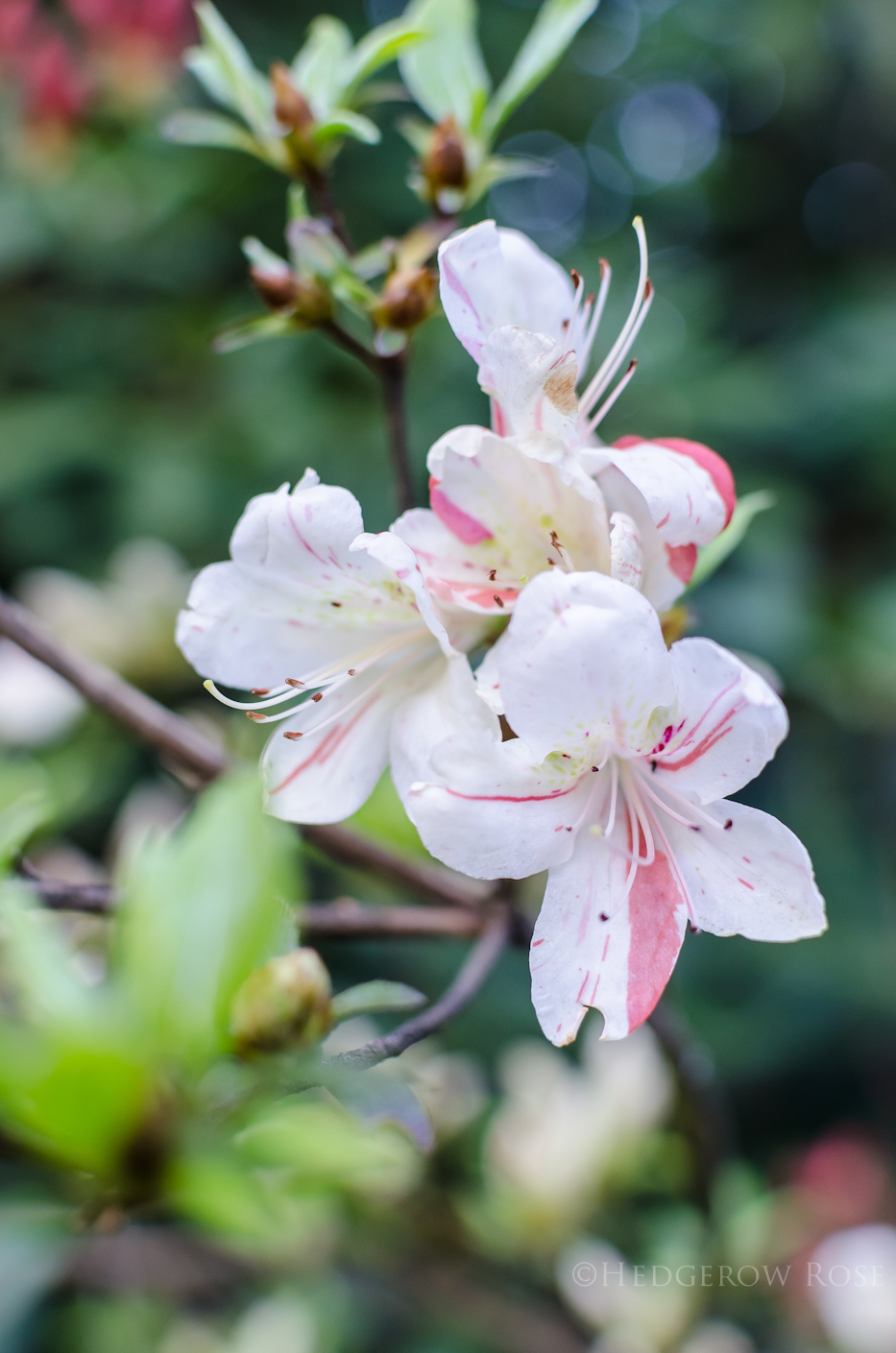 …I hope you'll bear with me!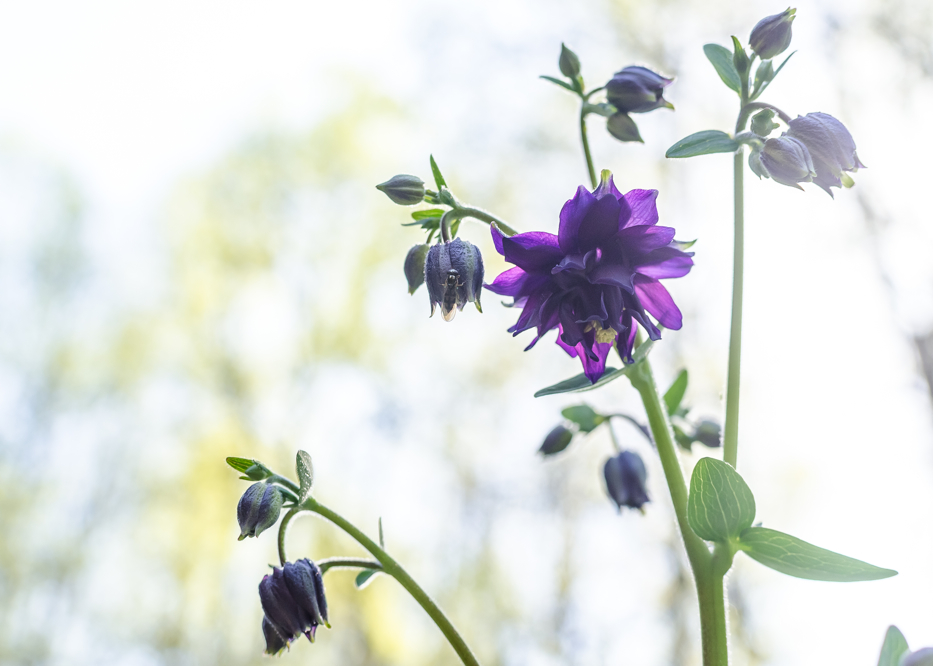 Although I really shouldn't be purchasing plants right now since I don't have anywhere to put them I couldn't resist this Columbine I picked up a local nursery. I can't wait to get out and start exploring all this area has to offer including a visit to the NC Arboretum (and of course the Biltmore) but first let's have a close-up of that gorgeous bloom!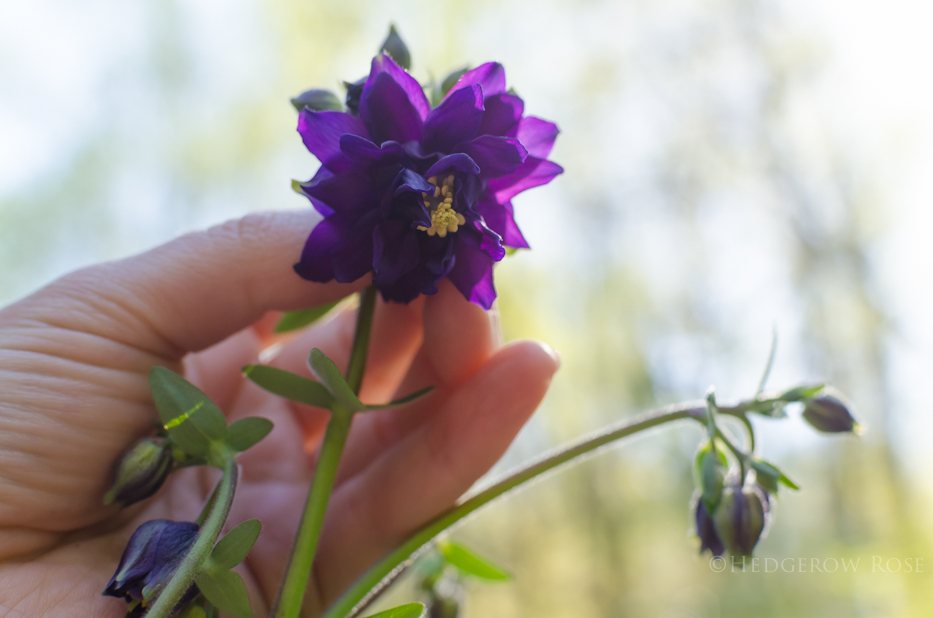 How could I resist this?
So, tell me, what have you all been up to this spring? Has anyone tried growing the sweet pea seeds from the giveaway? Mine got started late and are only a few inches high. Today, I'll be starting some roses from the cuttings I brought with me. Can't think of a better way to celebrate Earth Day in this garden!