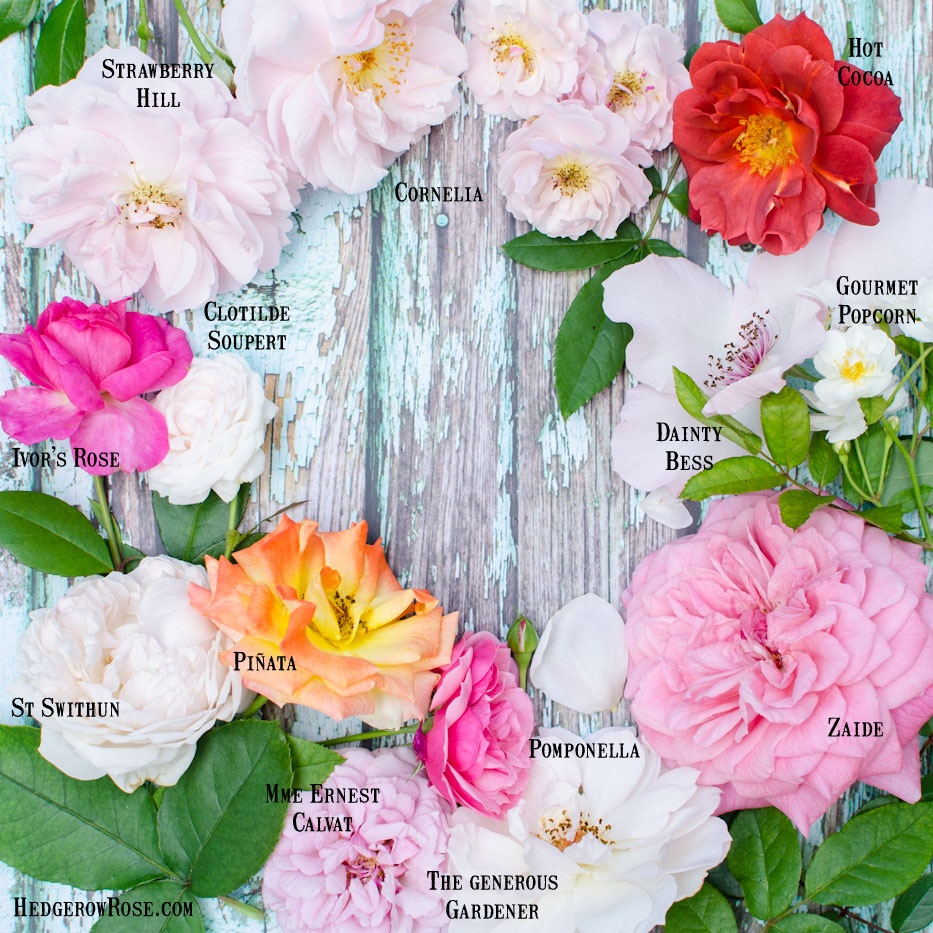 September is tied with May as one of my favorite months. Do you love it, too? The gilded sunlight is just lovely. It's also less humid and hot, thank heavens, which I appreciate as do the roses. September, of course, is the 9th month which is my favorite number (fun fact: I have a "9" tattoo.) It's also my daughter's and husband's birth month so it's usually a busy one. Madison turns 20 this year!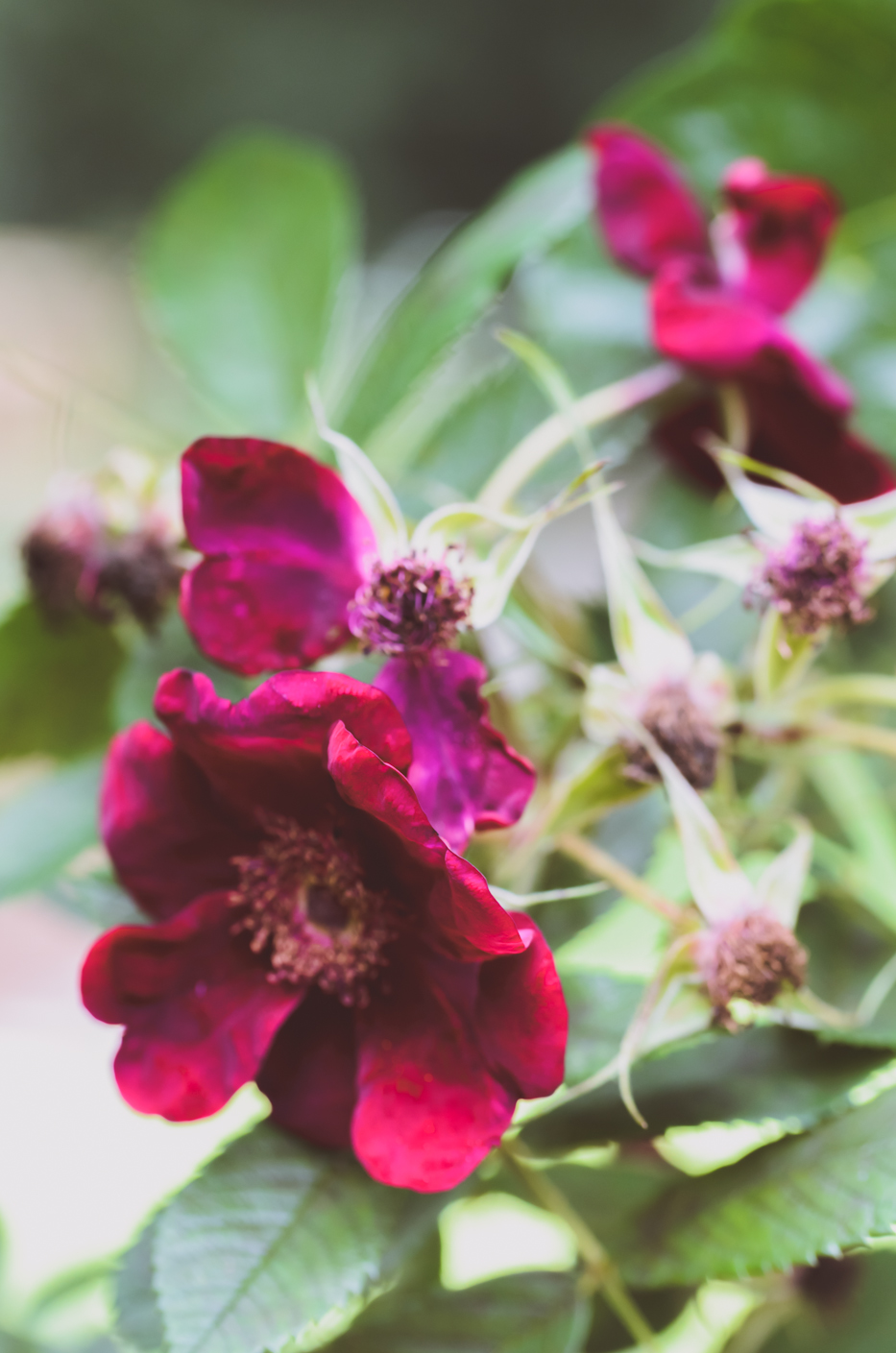 I'm hoping for a nice, long autumn so we can get some outdoors-y projects completed before winter. I'd love to do more work on the beds, Jesse wants to tidy up the trees and repair the older windows; there's the gravel patio to be enlarged yet and I'm crossing fingers for a small section of picket fence to get installed. This, plus all the regular stuff to prepare for colder days! We're getting another firewood delivery this week and I can't wait to make our first cozy fire of the season.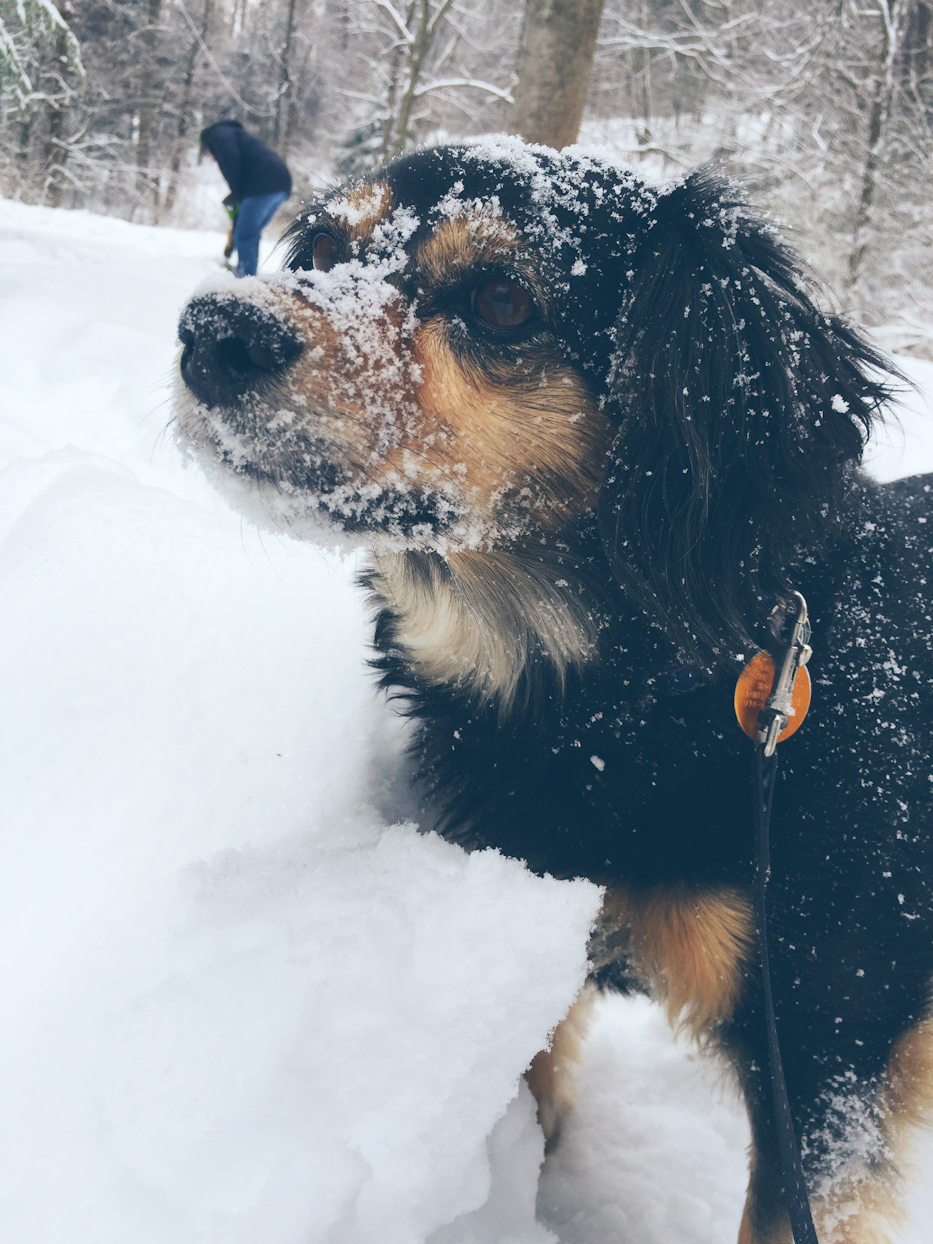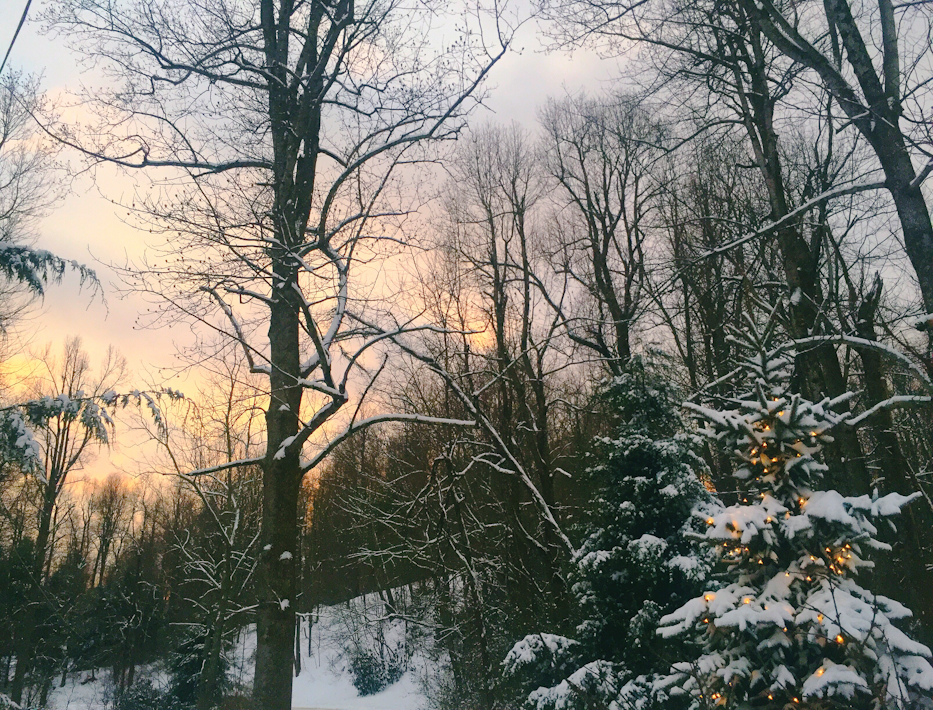 We're hearing that last winter was mild, so we're still not sure what a "typical" winter in the WNC mountains is like. But is any weather typical anymore? Seems the new normal is extremes. Last January we got just one deep snow and goodness, it was pretty. I have a sneaking suspicion that while last winter was mild, this winter is going to be a doozy. You heard it here first, folks!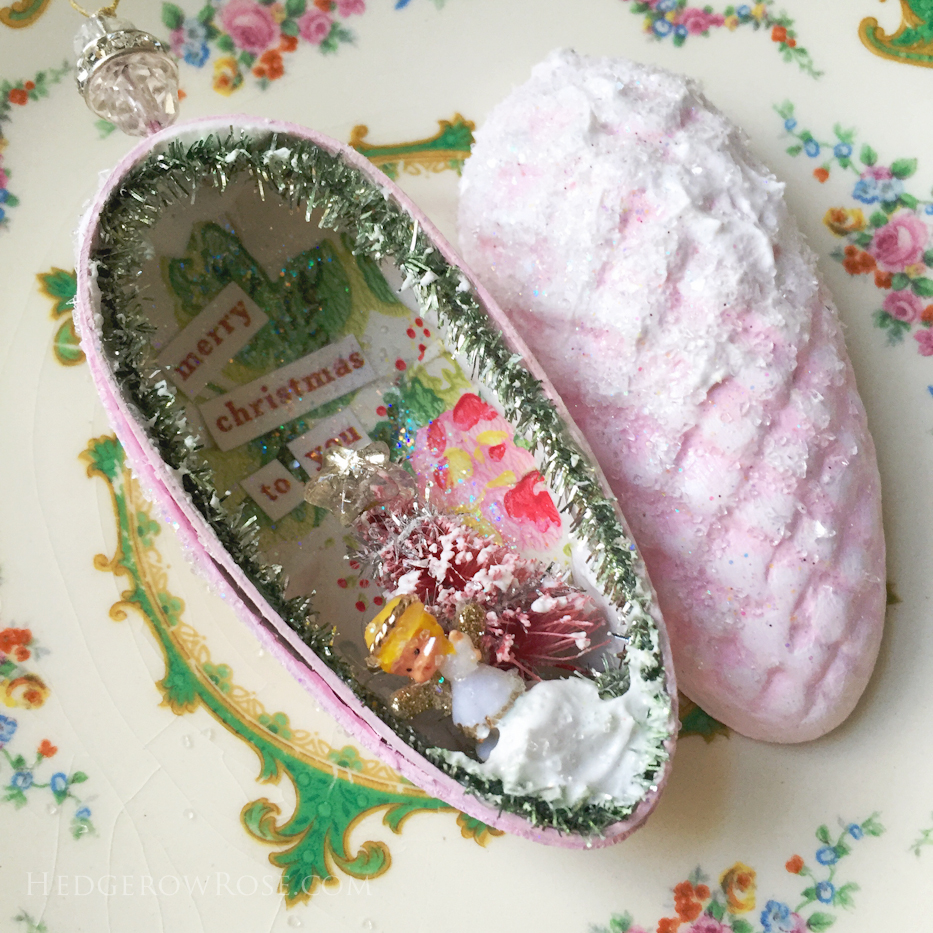 It's always around now, as thoughts turn to autumn and winter, that I start planning my Christmas crafts. Last summer, I sold my "Vintage German Pine Cone Advent Calendar" to a lovely reader so I plan to make more just for us–like this little angel one seen here. I do enjoy the delicate miniature work–creating little scenes–and they're so much fun to make whilst watching my favorite Christmas movies and drinking hot cocoa.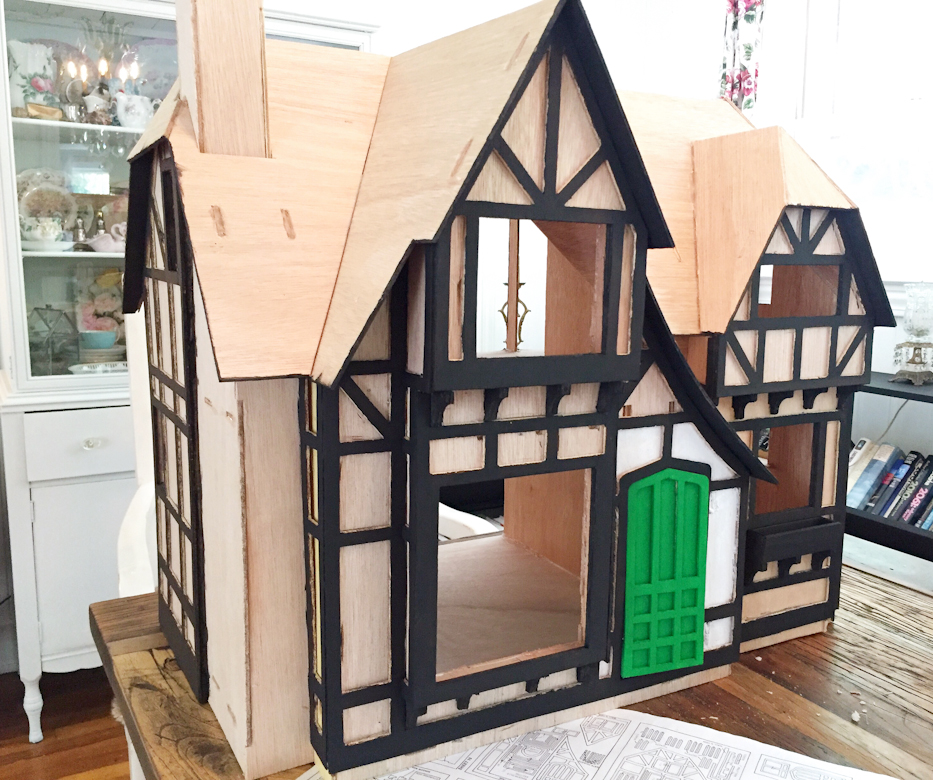 I like miniature things, so it might not come as a surprise that Jesse and I have been building a dollhouse. Yes, one afternoon we said, "You know, let's take a break from working on the house and do something just for fun." And what did these two geniuses come up with to get our minds off of renovating our home? We built a smaller house. There is something wrong with our brains. Anyways, here's a process shot. More to come on that!

Last week, we made a quick visit to Biltmore to get outside and stretch our legs. Their sunflowers are so beautiful right now and seem to go on forever! I imagine that when the seeds ripen there will literally be hundreds of birds trying to pick them out.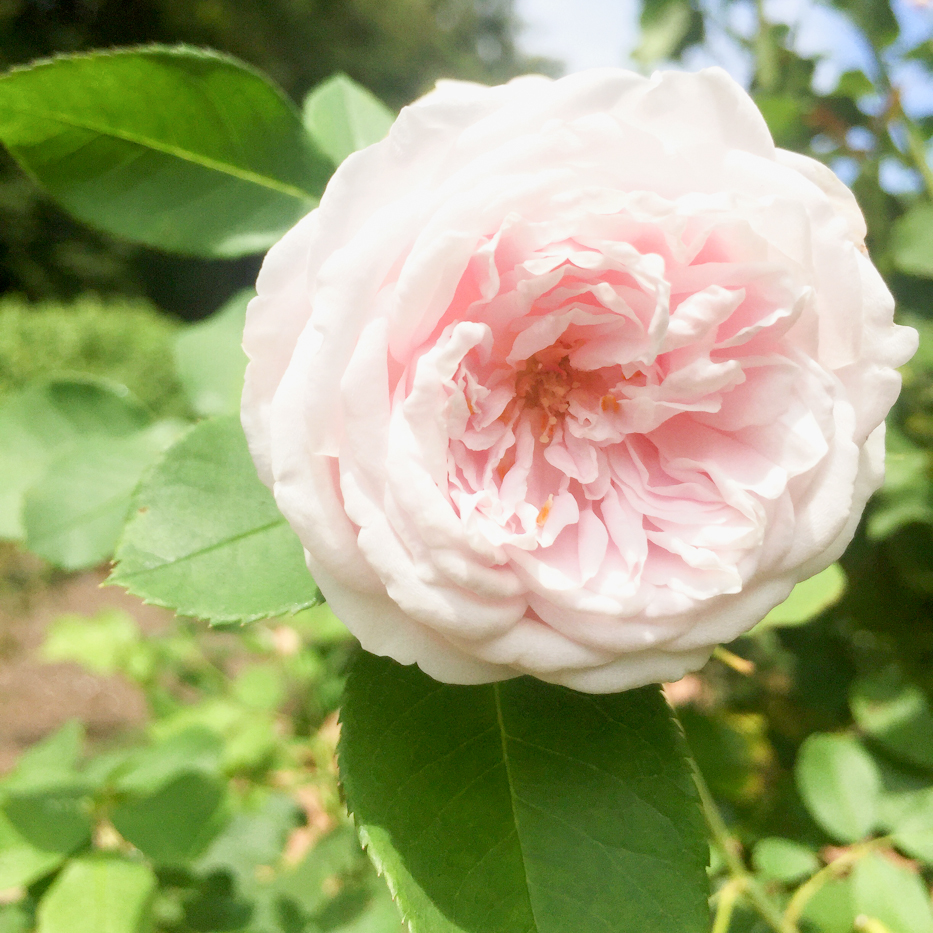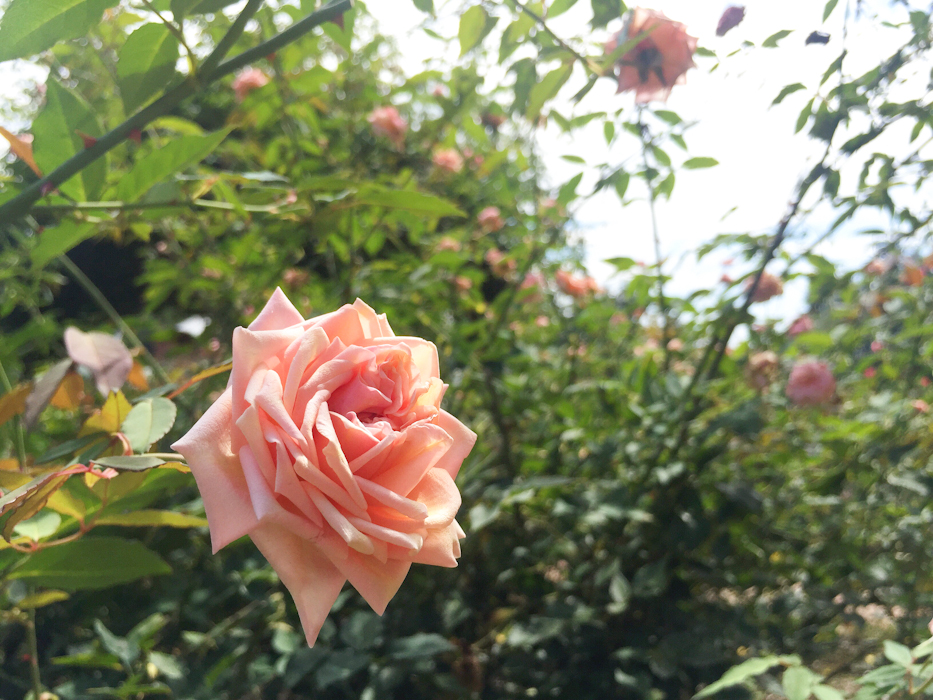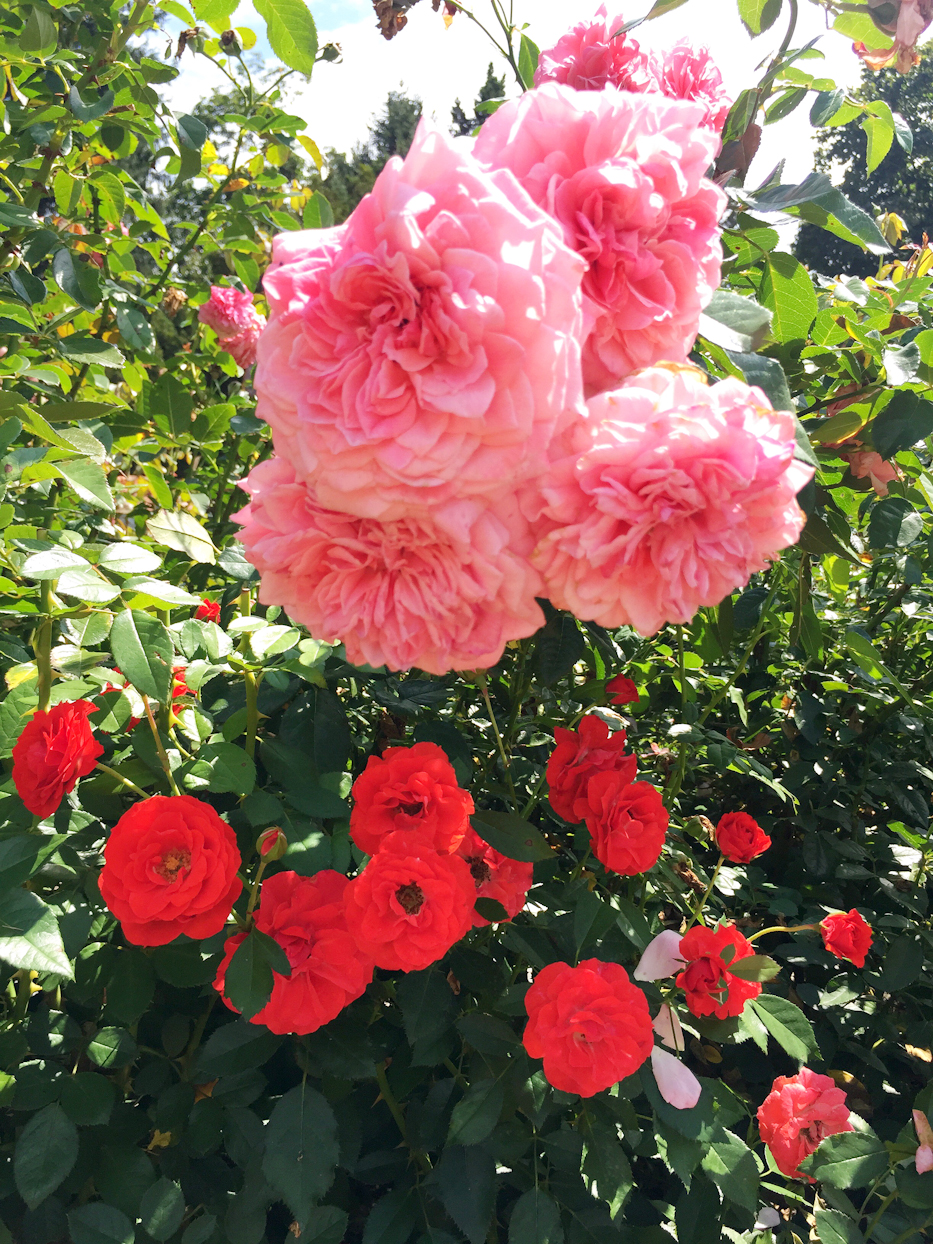 The roses didn't look too shabby, either. International Rose Trials Awards this month!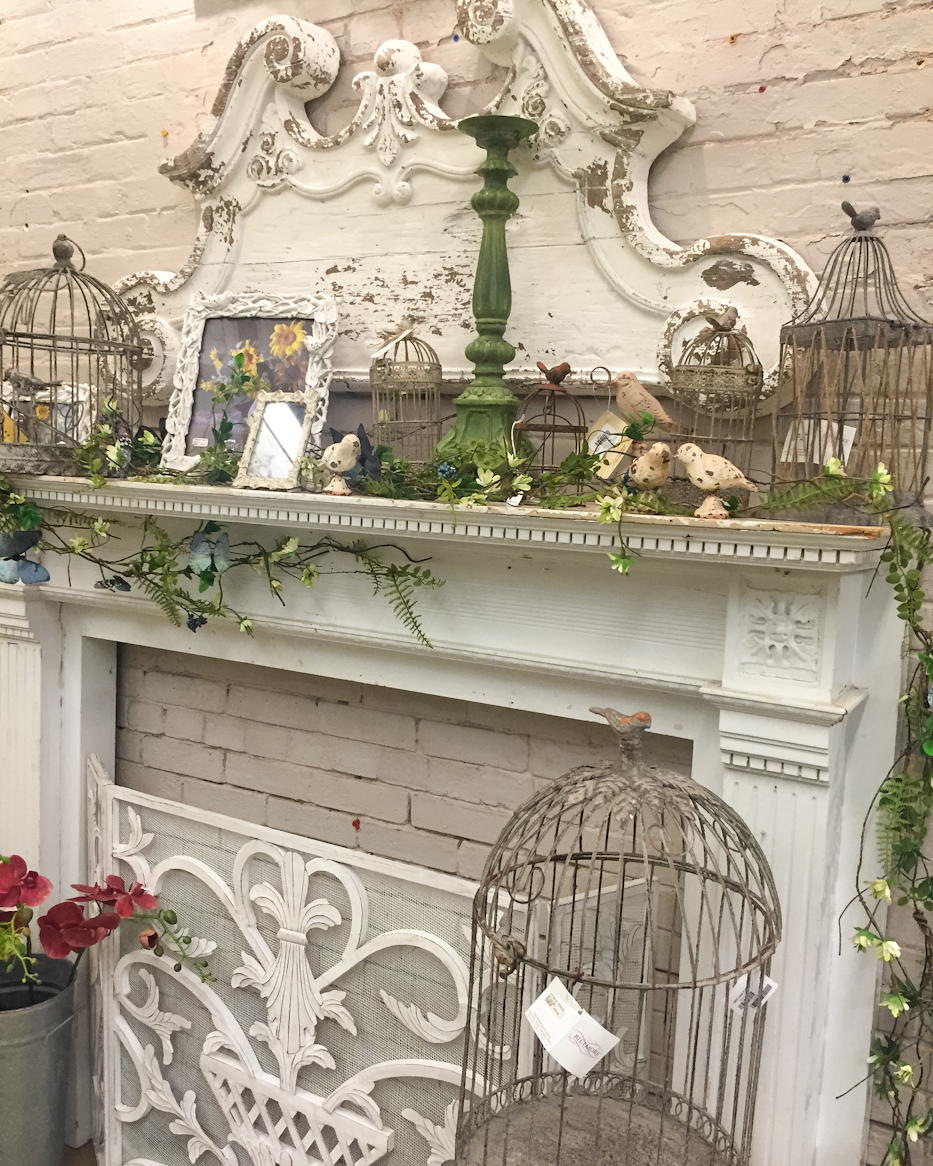 I love to stop in the garden gift shop when we're there to get inspiration if nothing else. Isn't this so cute, how they dressed up this fireplace mantle?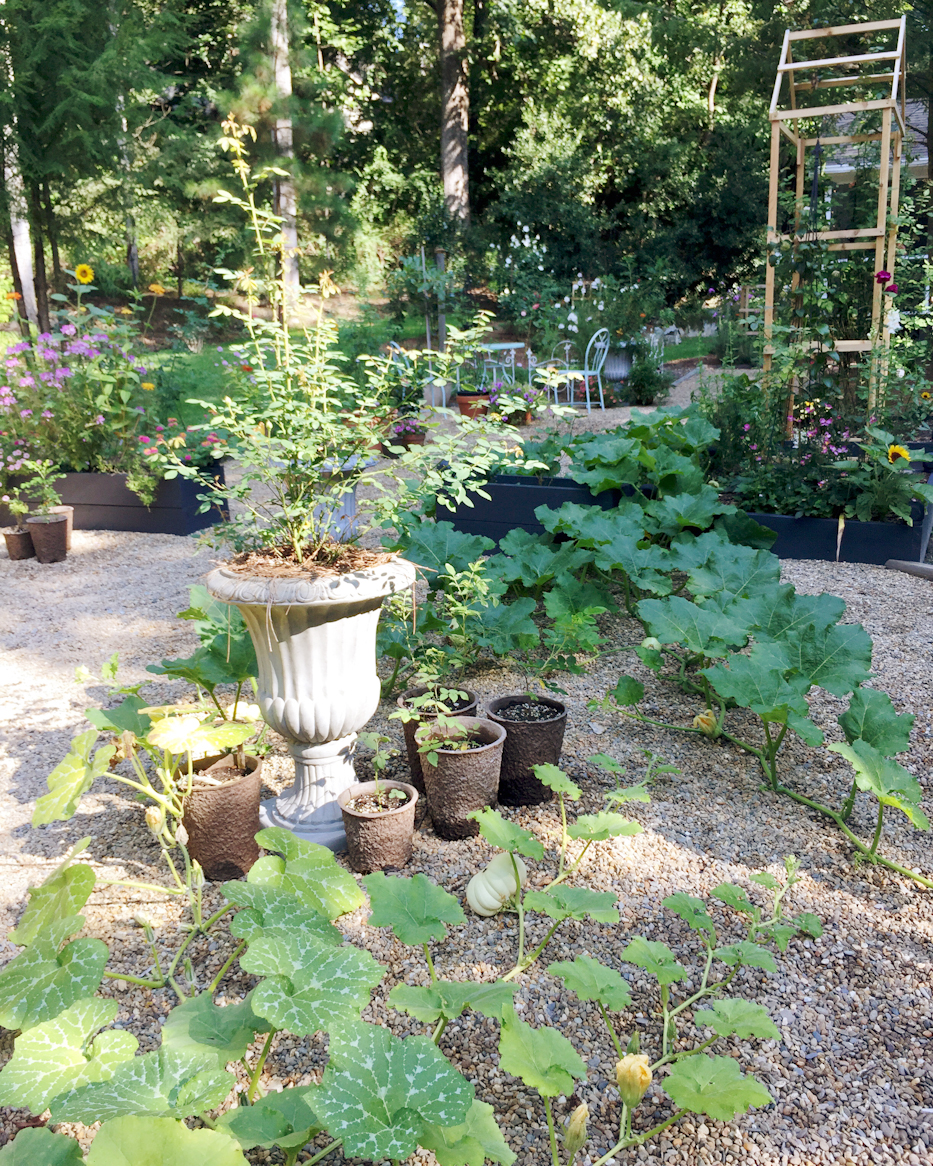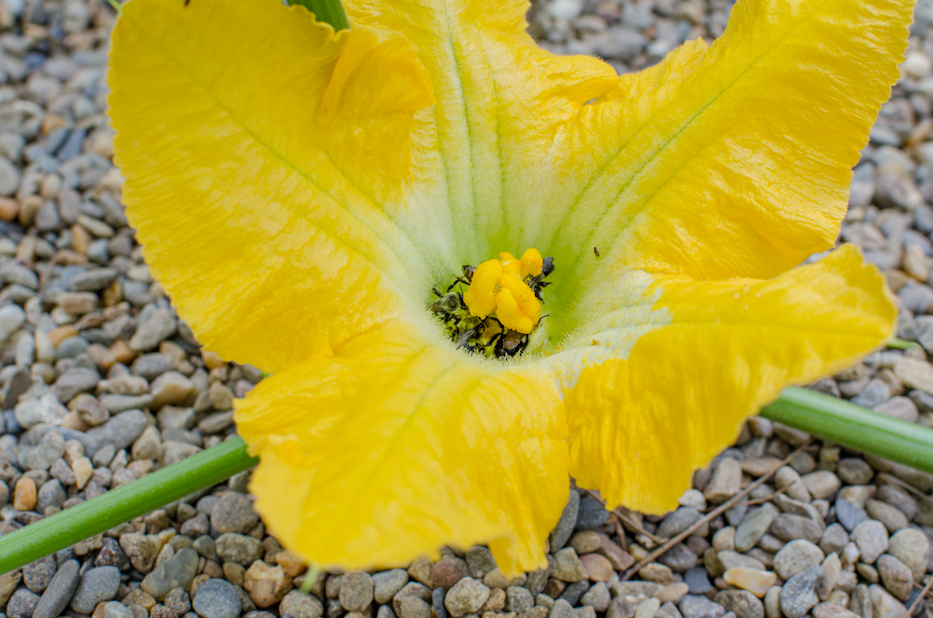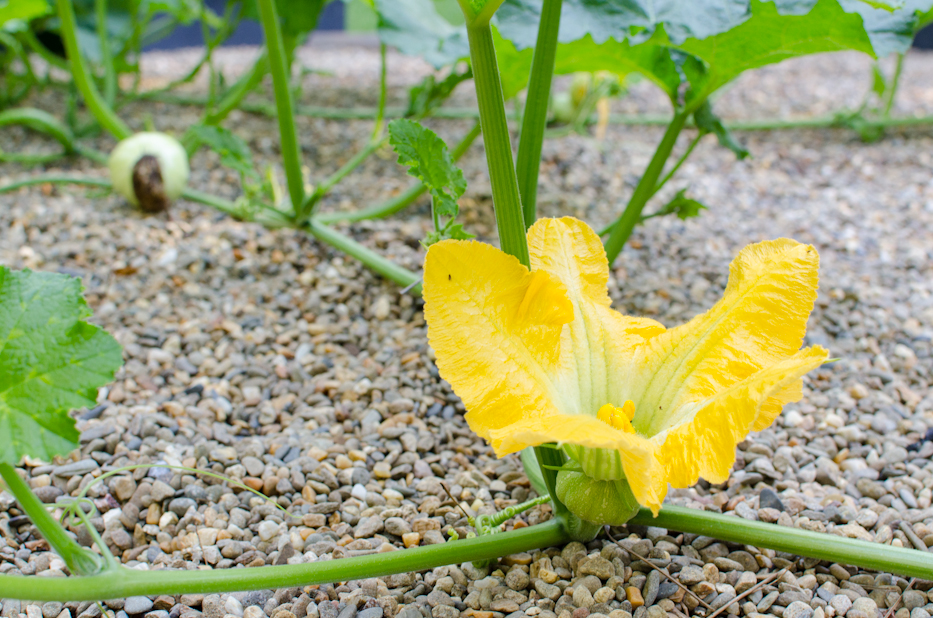 Back in our little garden, the pumpkin vines are taking over the graveled area. I was loving it until just this morning when I realized all the developing fruits are infested with pickleworm larvae. I never saw this in PA so this is new to me and I'm so cross. It's too late in the game now, so I'm just going to pull all the vines today and be done with it. Bother, bother, treble bother!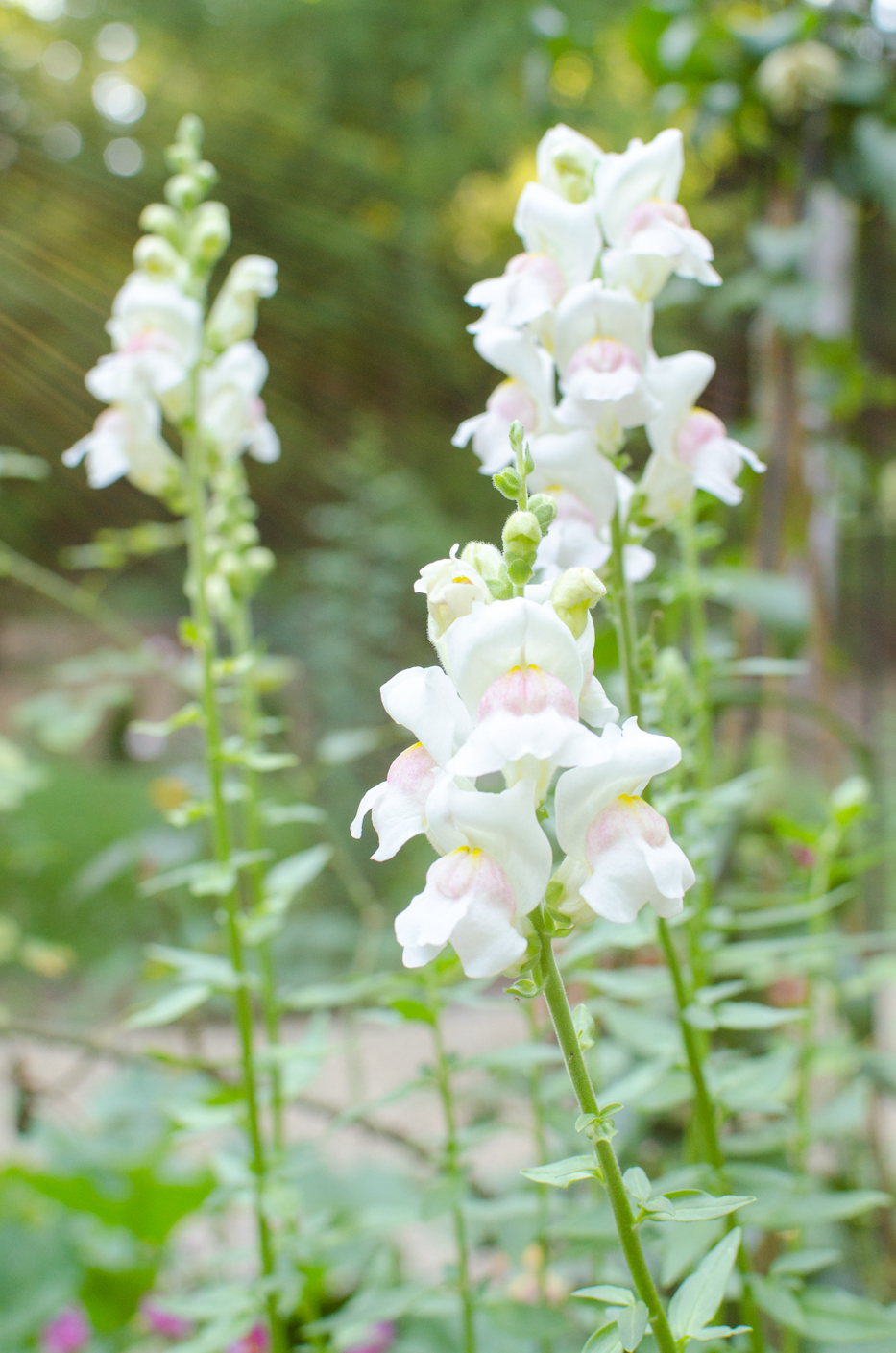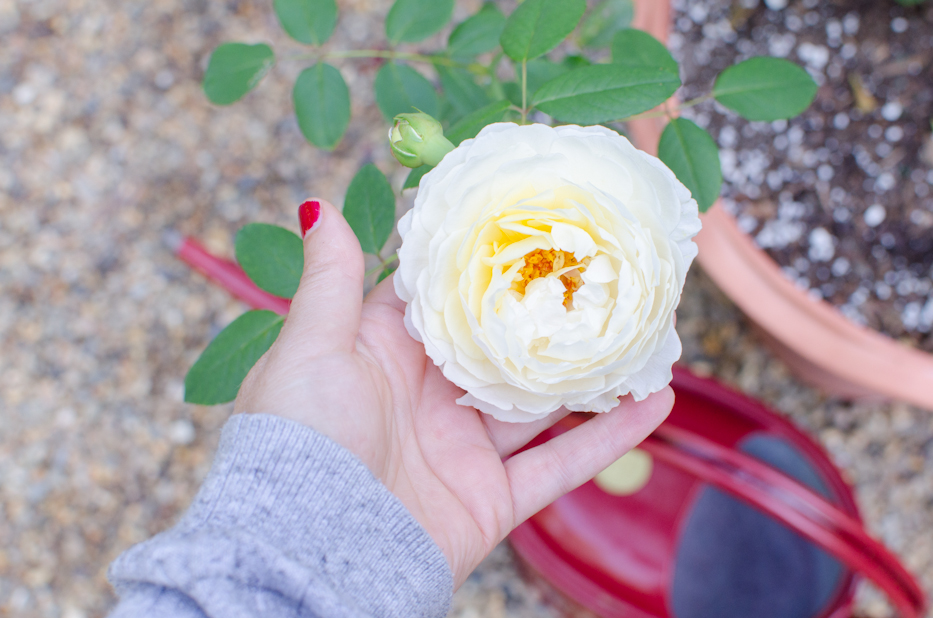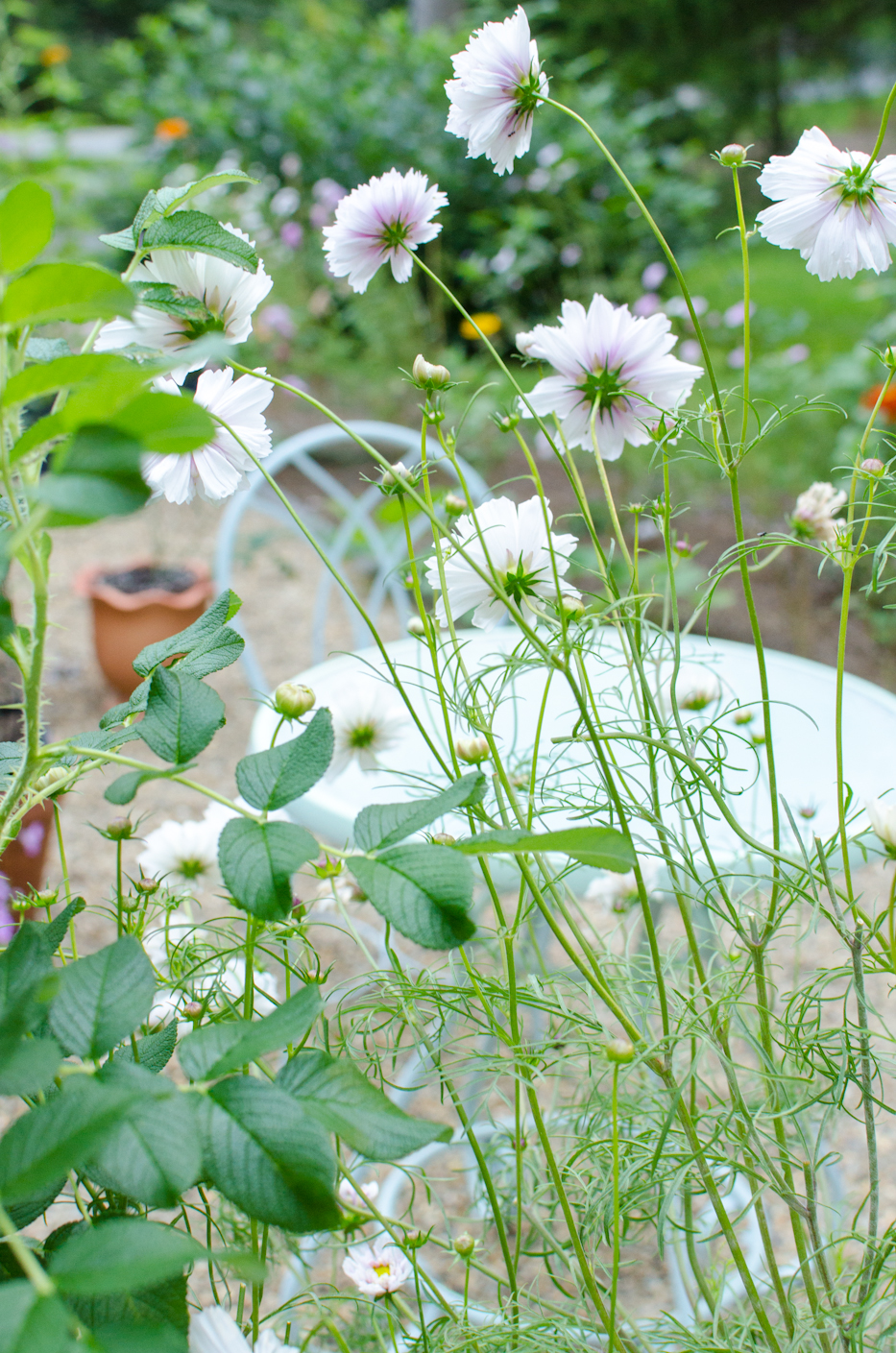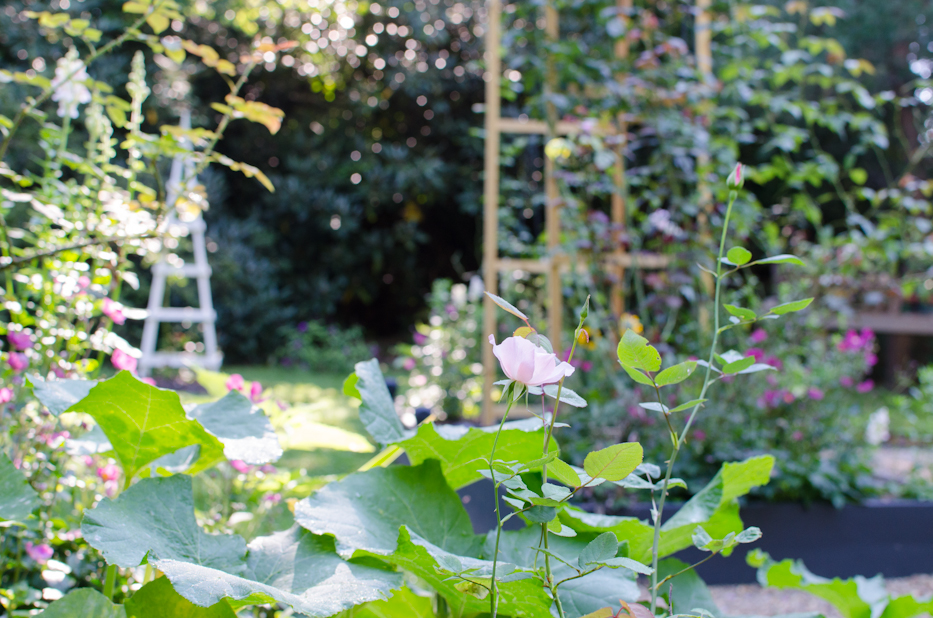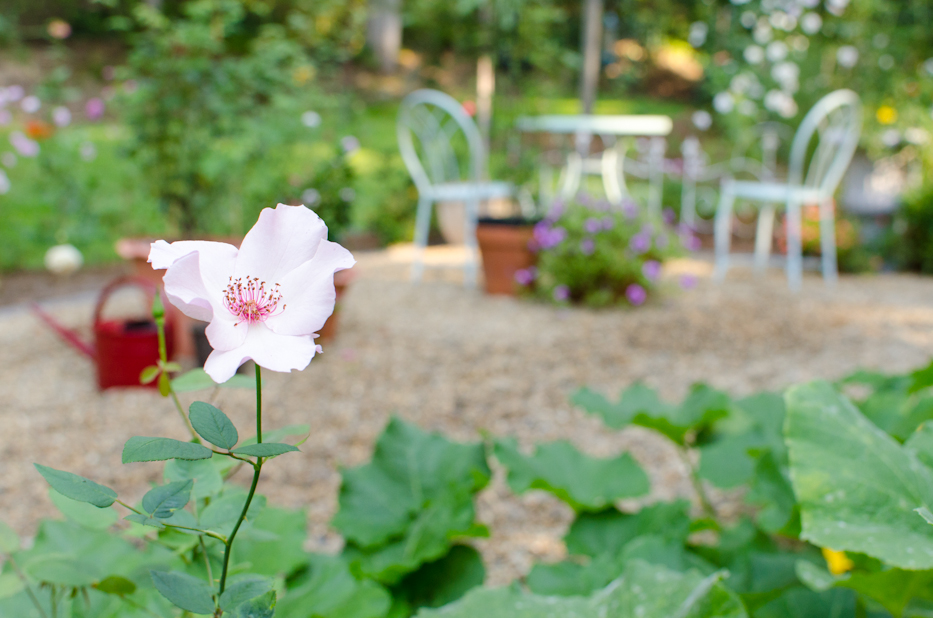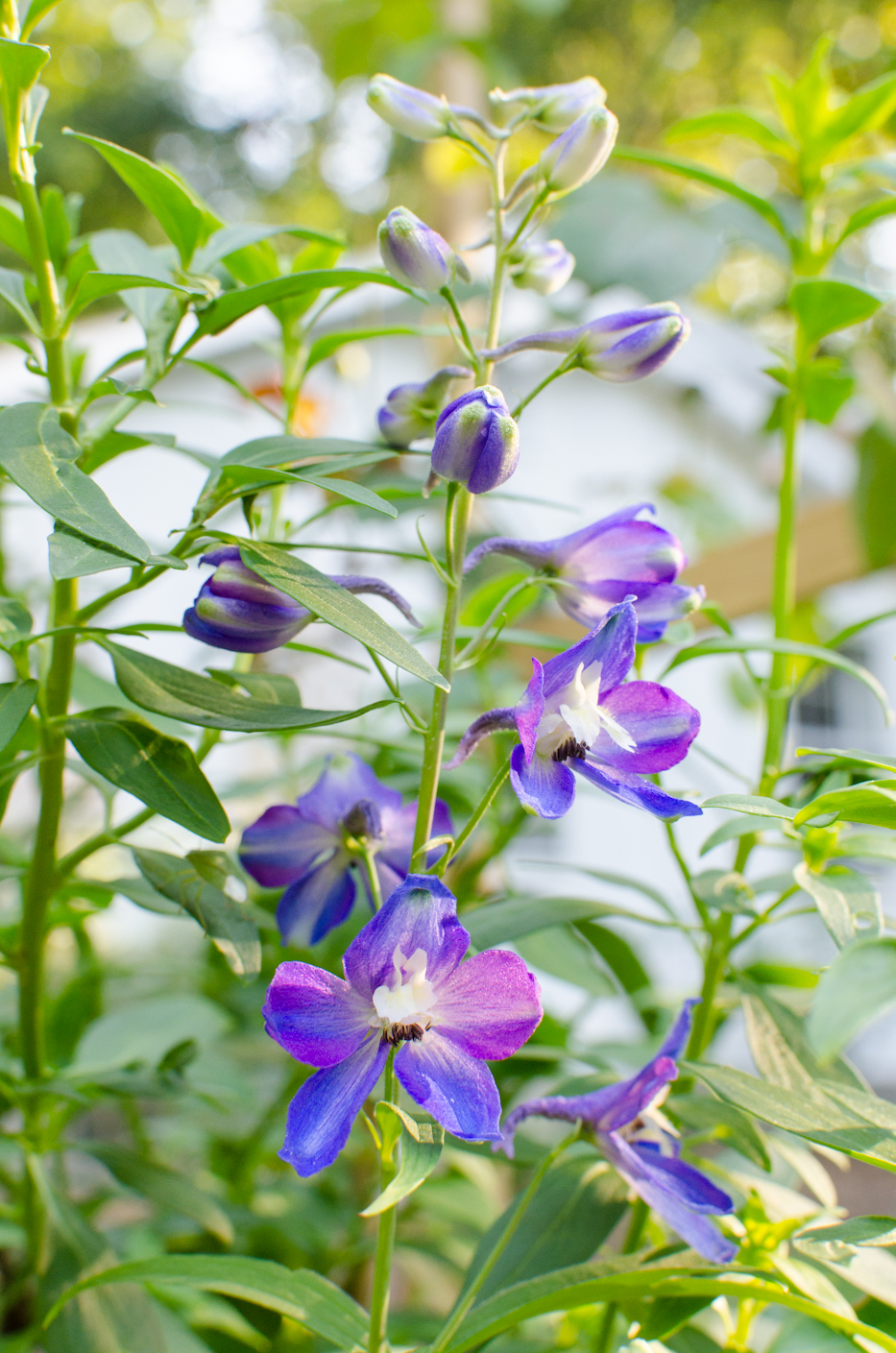 In happier news, the rest of the garden is doing ok. I started those Delphinium from seed last February so it's super exciting to see them in bloom! Our property is just shy of 1 acre, with maybe only an 1/8-1/4 of it cultivated. Of that part, I spend most of my time in this section of garden, probably because it gets the most sun and I love the crunch of the gravel beneath my feet. Plus, even after a heavy rain the nearby plants are still clean as a whistle! It's kind of wonderful and I think I'm becoming gravel-obsessed.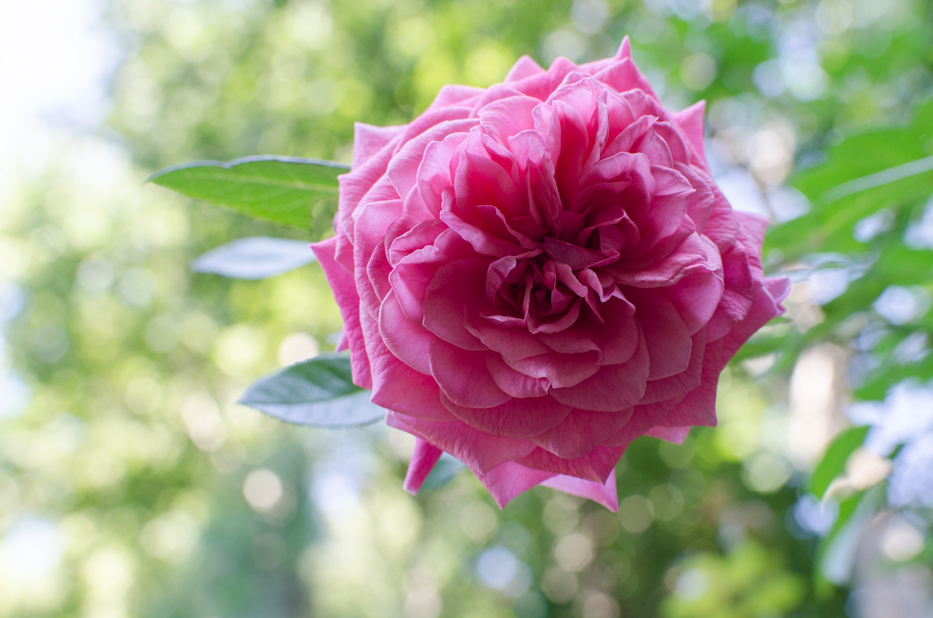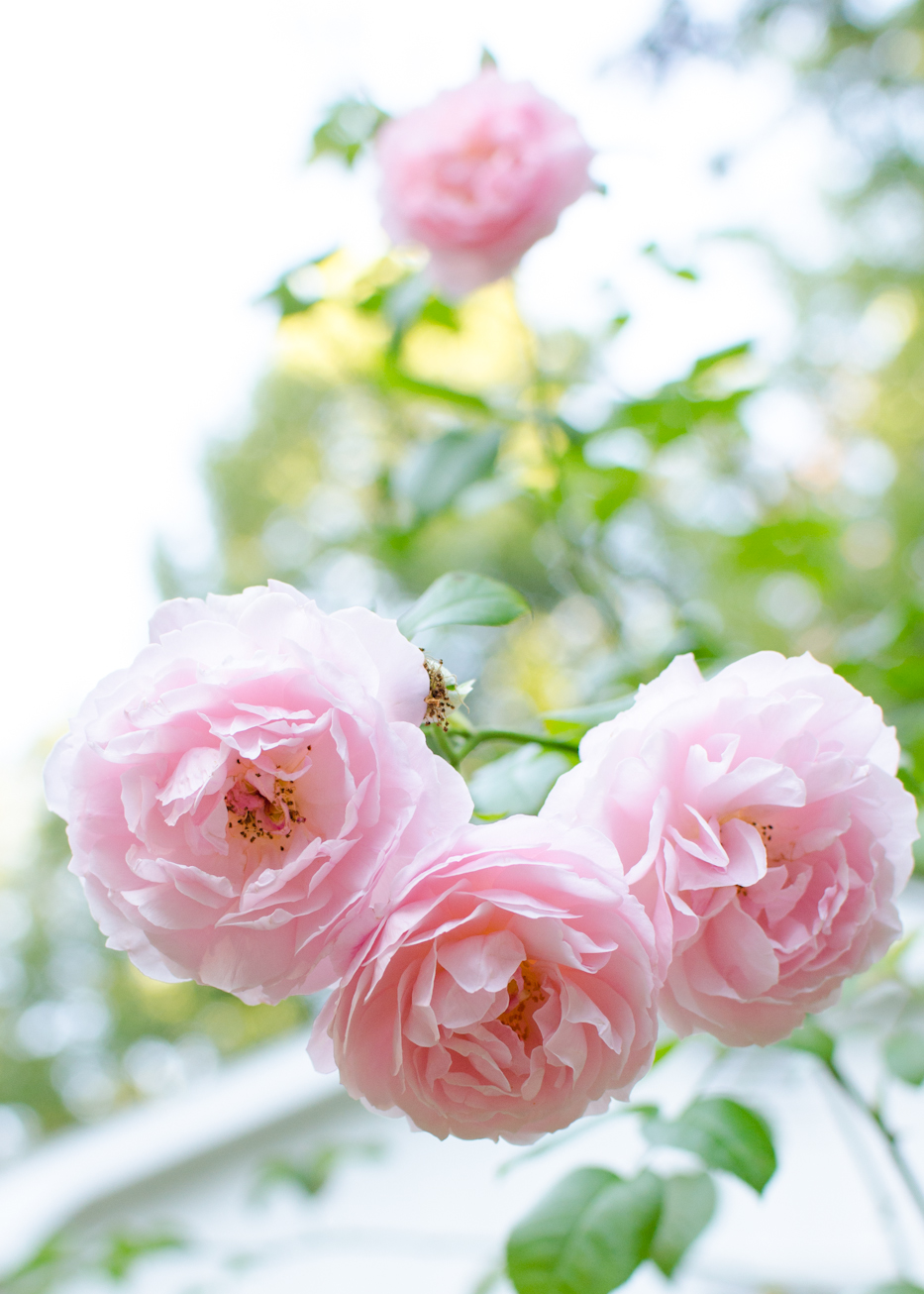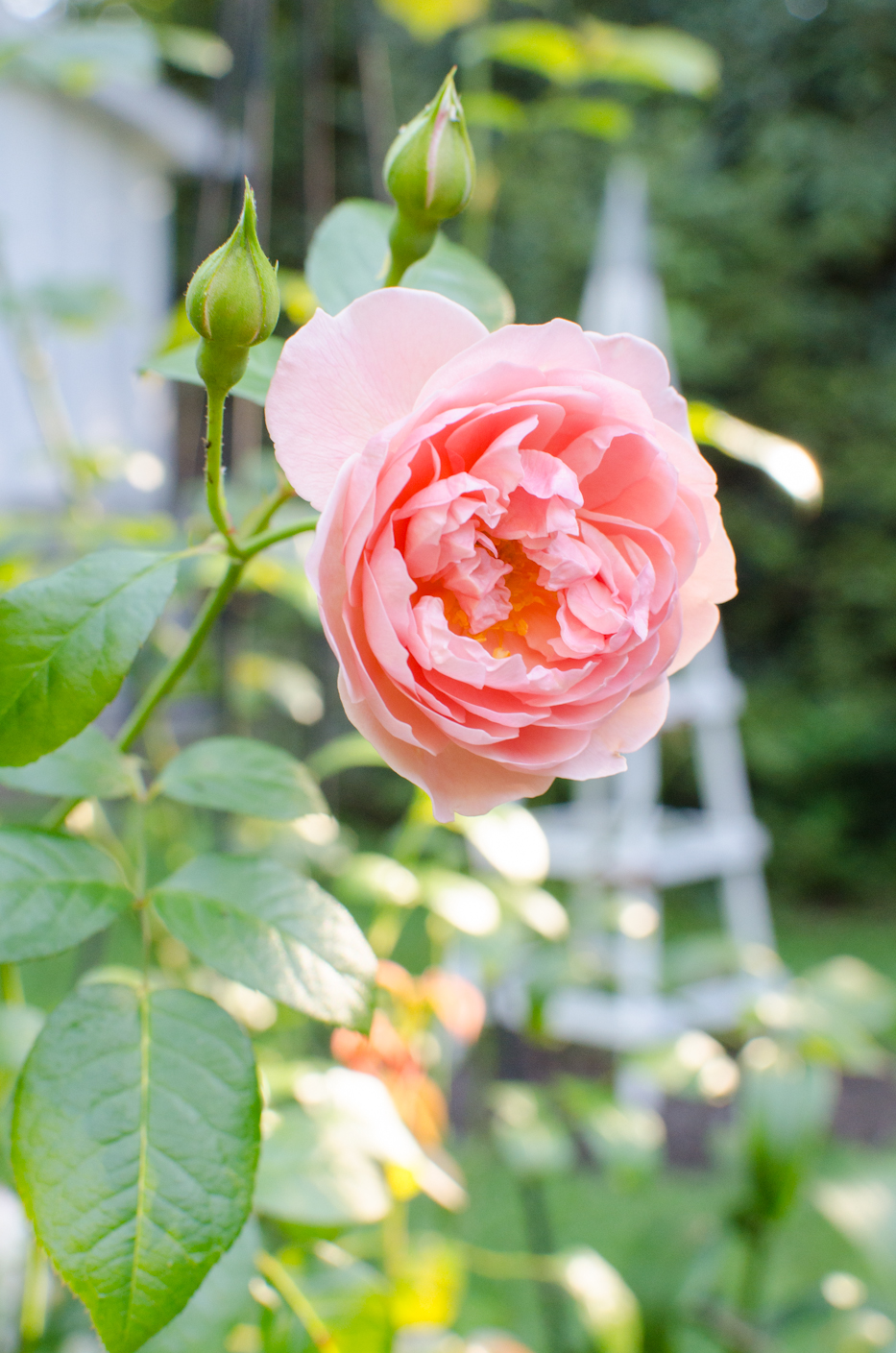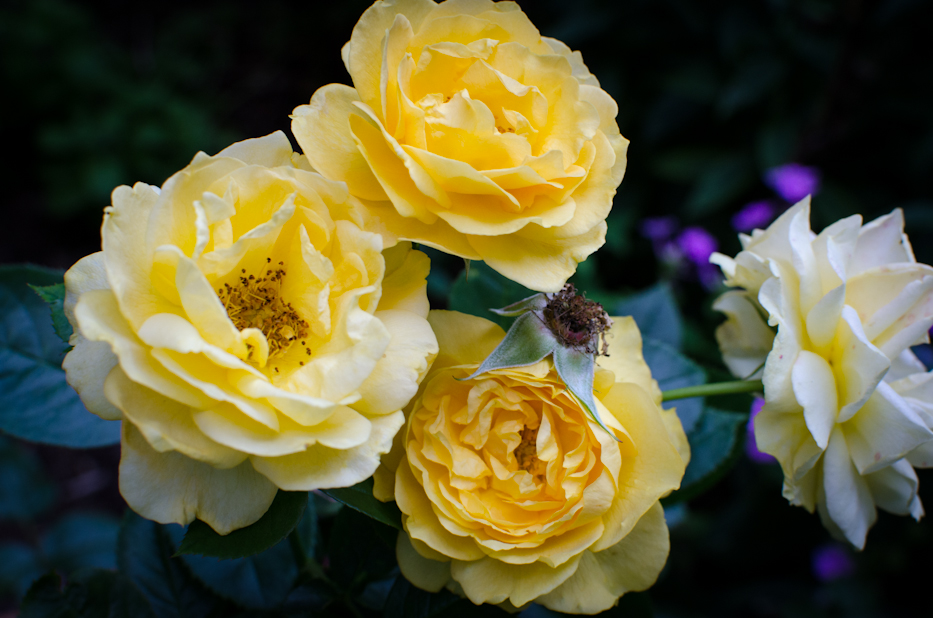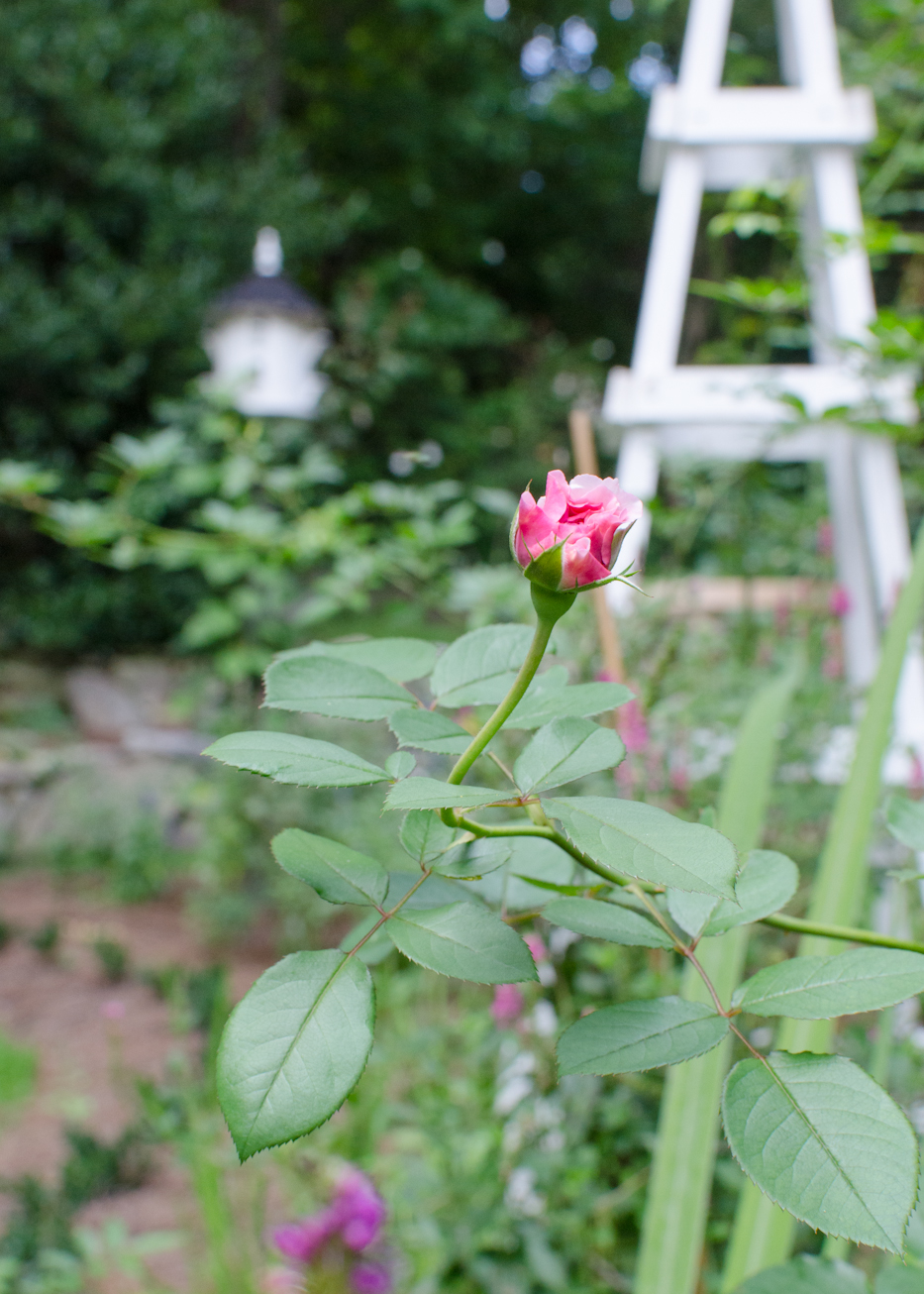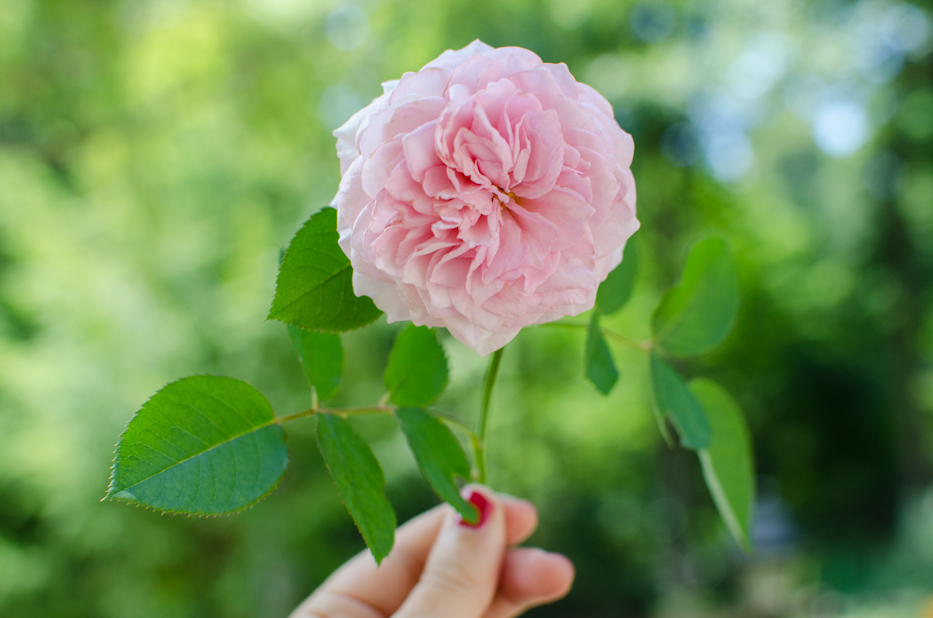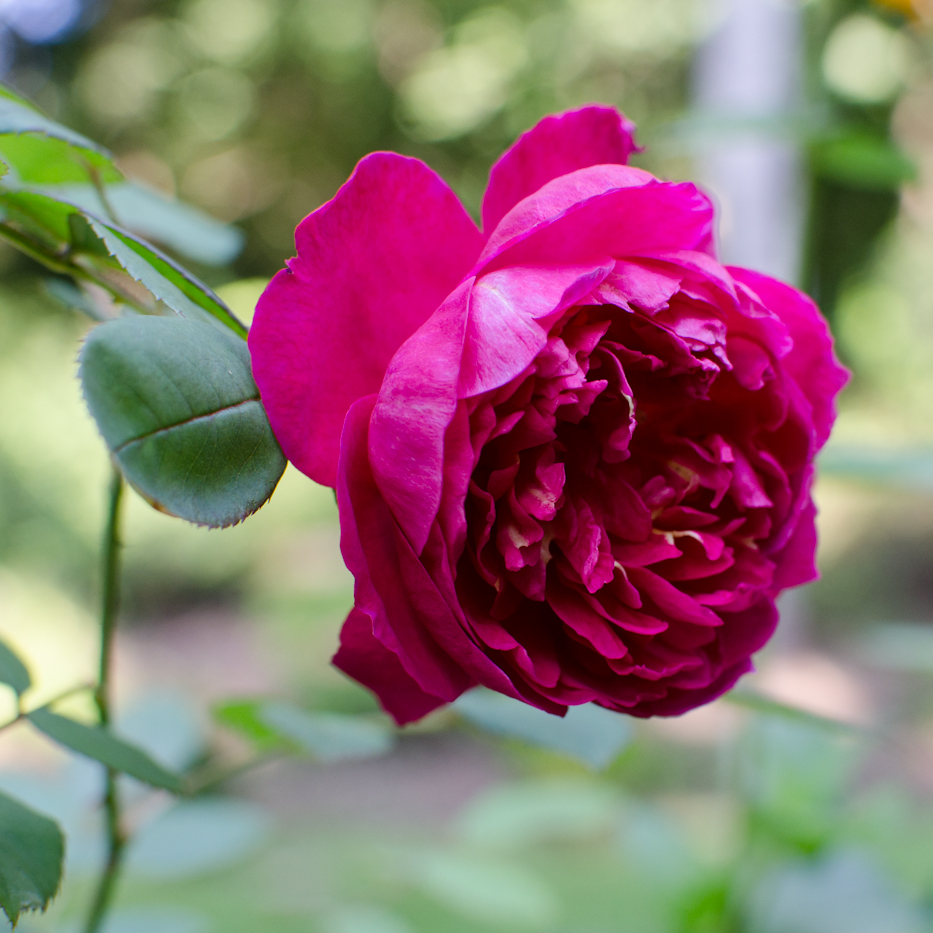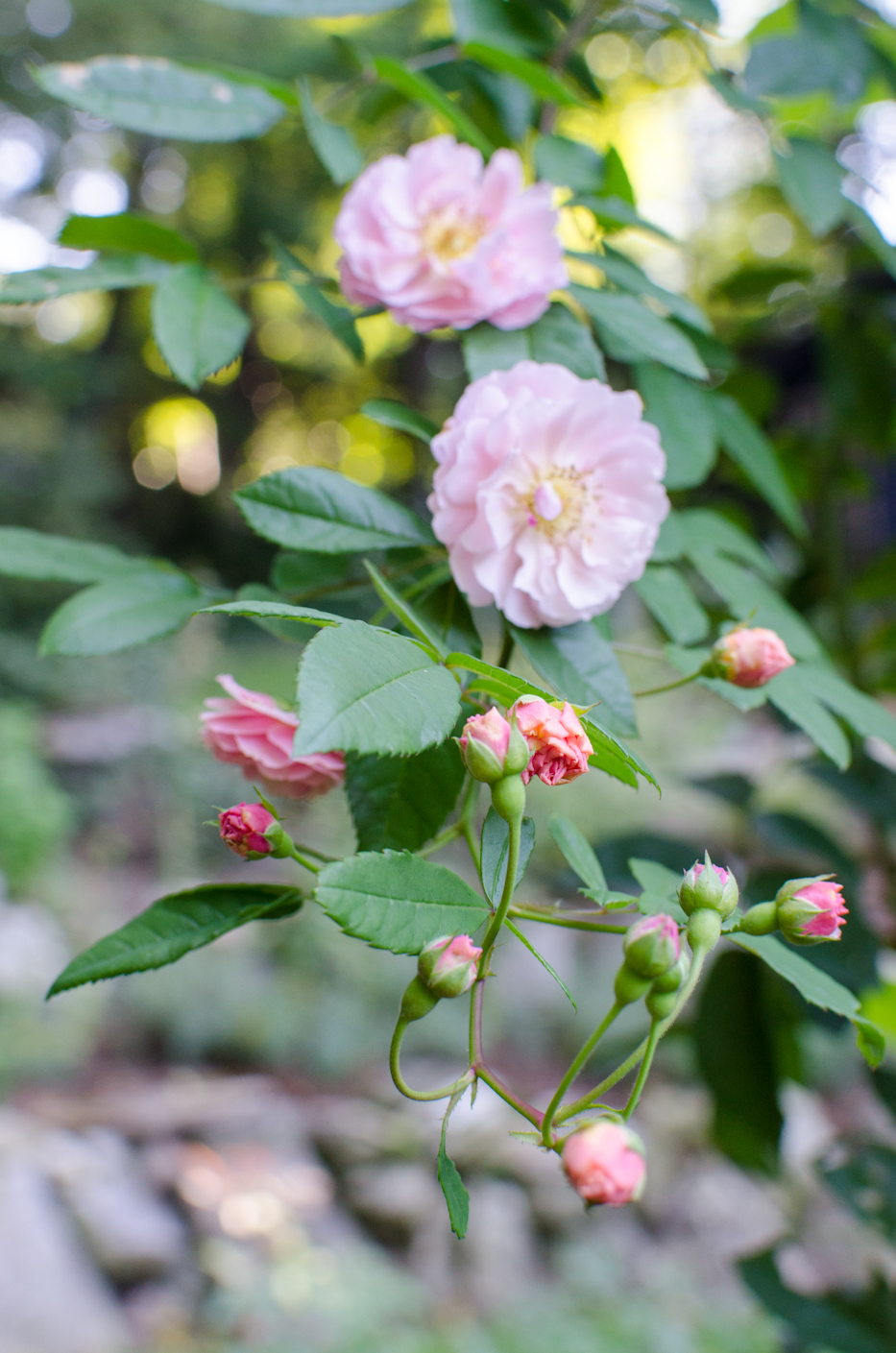 Speaking of roses, here are a few of them in bloom: Zaide, Strawberry Hill, Julia Child, James Galway, Benjamin Britten, Cornelia. (Follow me on IG to see the full complement.) Following are some of the other flowers blooming right now…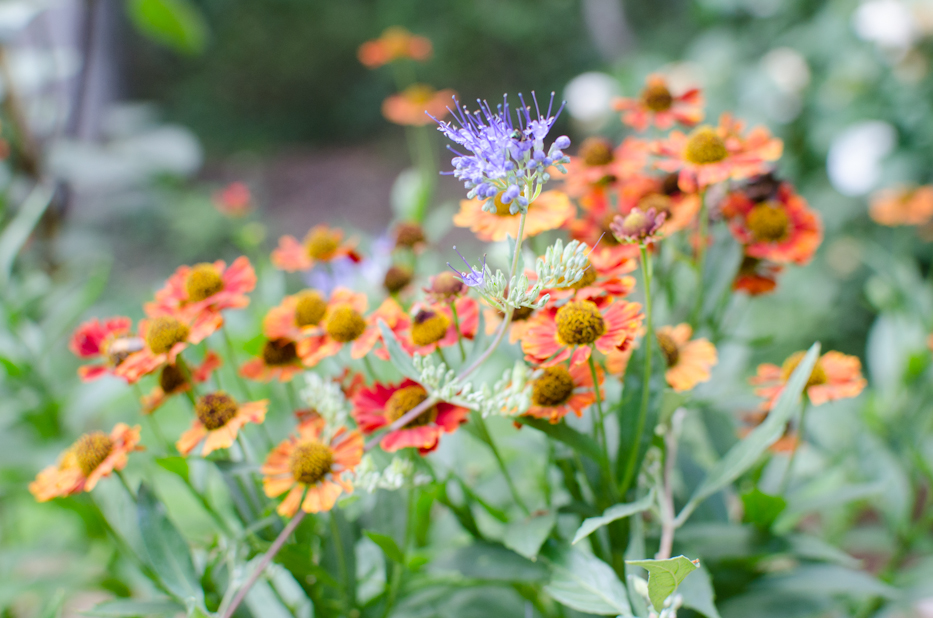 Helenium and Caryopteris: two must-have perennials for pollinators!
Morning glories from seeds sent to me from my mom's garden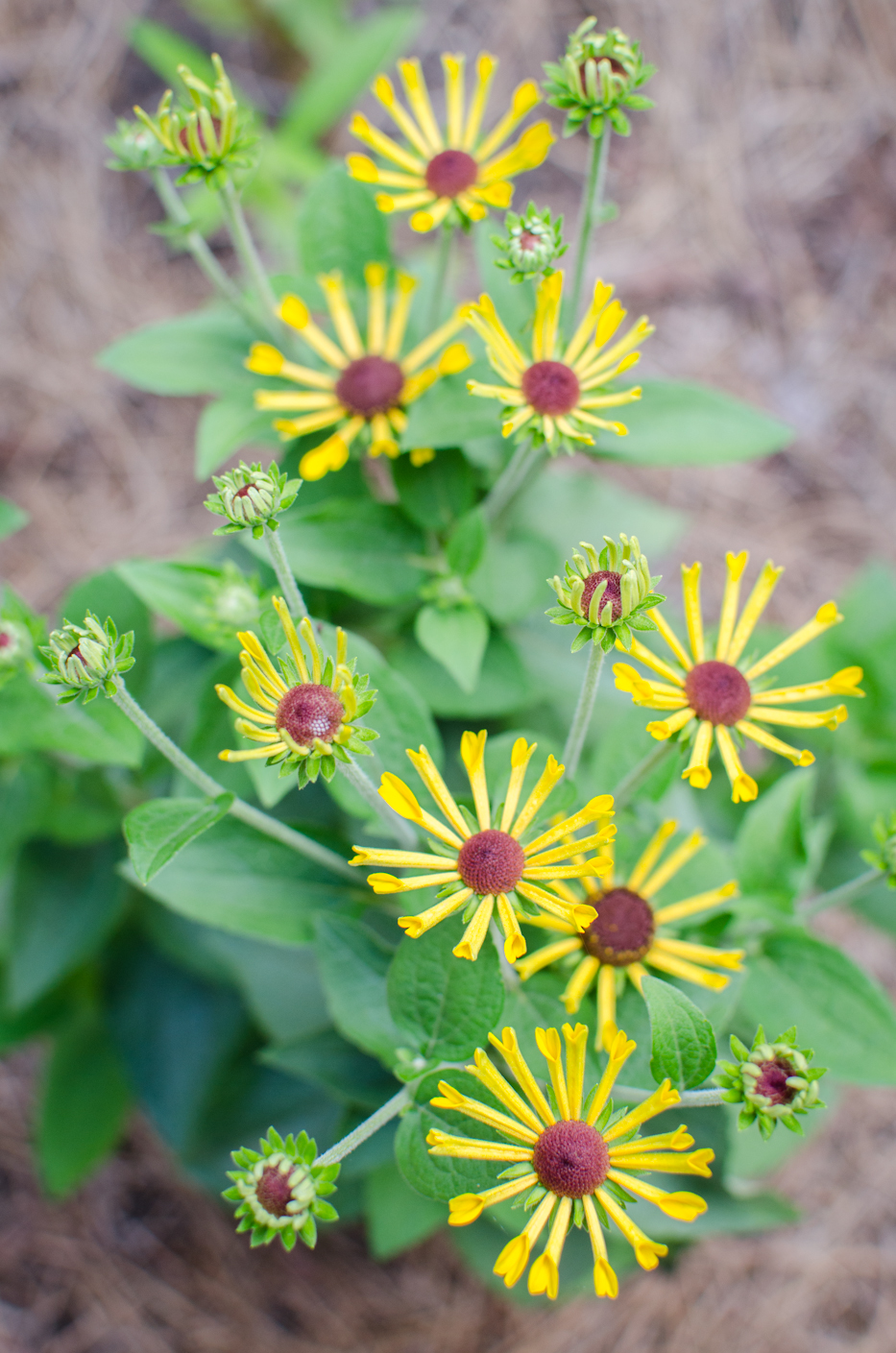 Love the quilled petals on Rudbeckia 'Little Henry'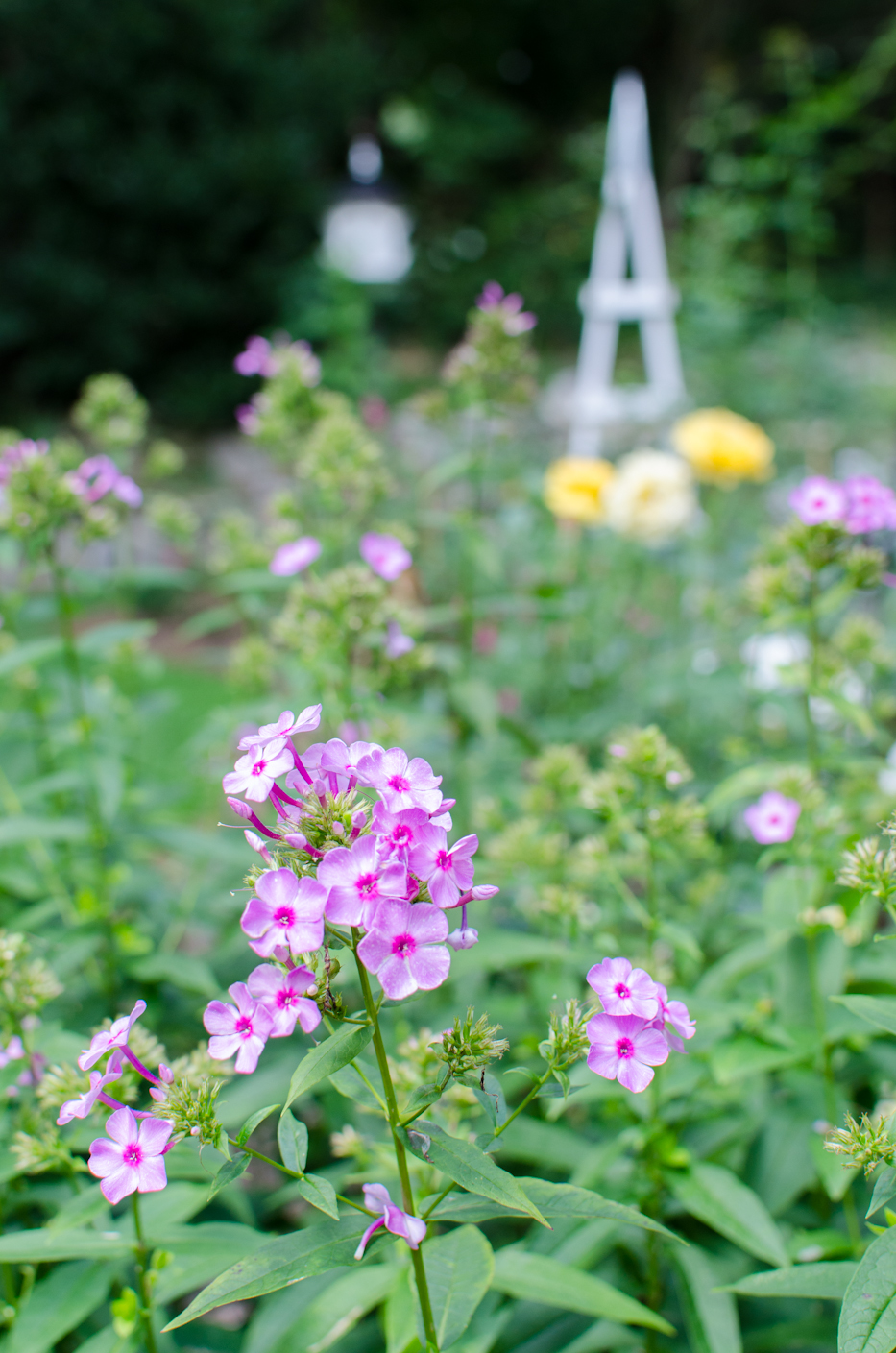 The last of the Phlox. I was never really a fan of this flower until now. Pinching back by half last May made all the difference in how much I like it! It looks so much better this year.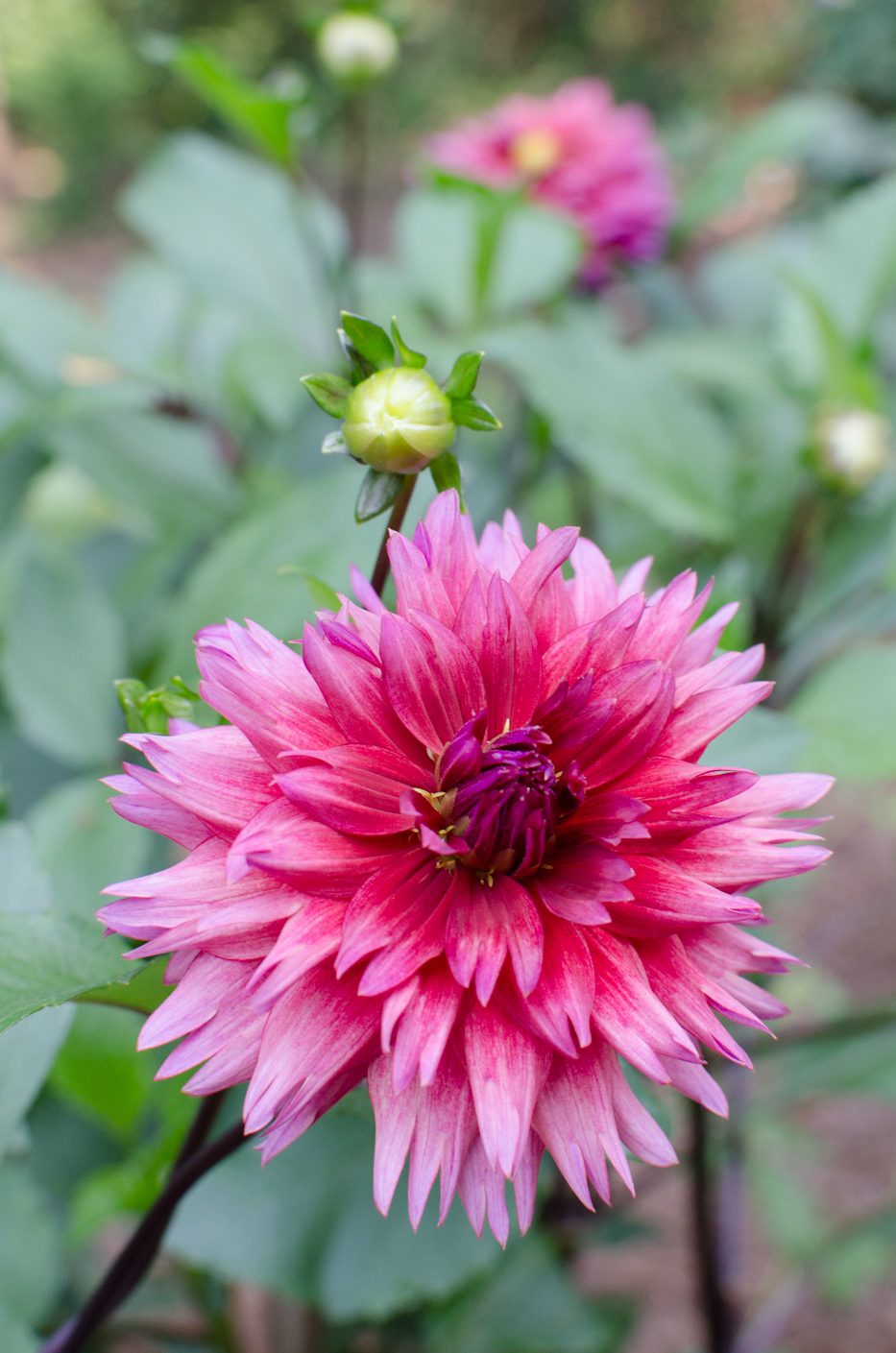 And last but not least, another photo of Dahlia 'Sonic Bloom'
Happy September to you!