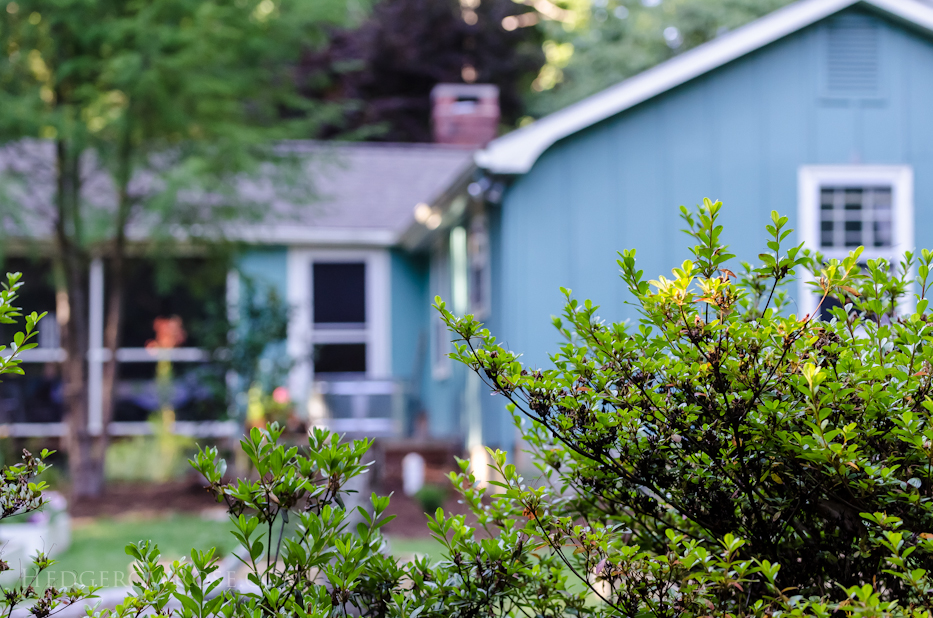 View of our little cottage from the azalea hedge. Spoiler alert! House will be changing color soon…
I've re-written this post 3 times in the past month. I started out by telling you how, years ago, right out of college, I took up residence in Hartford, CT, and my roommate was kind enough to lend me her car so I could get to work. The fifth gear had stopped working at some point in this jalopy's history, so once I got on the highway, I could only go as high as fourth and pray that all the ticked off and super-caffeinated Crazy New England Drivers wouldn't run me off the road. There was a lot of colorful language and hand gestures as they flew past me at Mach 2 while I pretended I didn't see them nor hear the engine sounding like it was about to explode.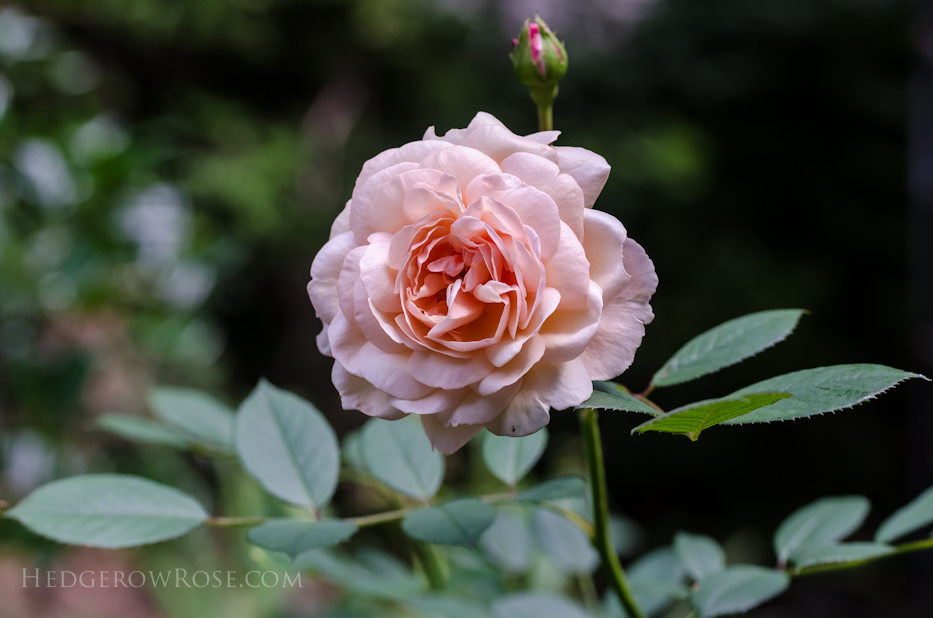 A Shropshire Lad
I thought this would be a perfect analogy as to how I've been feeling lately, trying so hard to get up to speed, but the gears simply aren't working and everything-life-keeps ripping past me. It's like I've lost an entire summer what with the move and the accident (I barely even remember June) and there is SO MUCH TO DO on this house, it's like a hydra; We tackle one headache and 6 more emerge. We've also learned that while we love the show Rehab Addict, we personally don't enjoy the remodeling process. Whoops!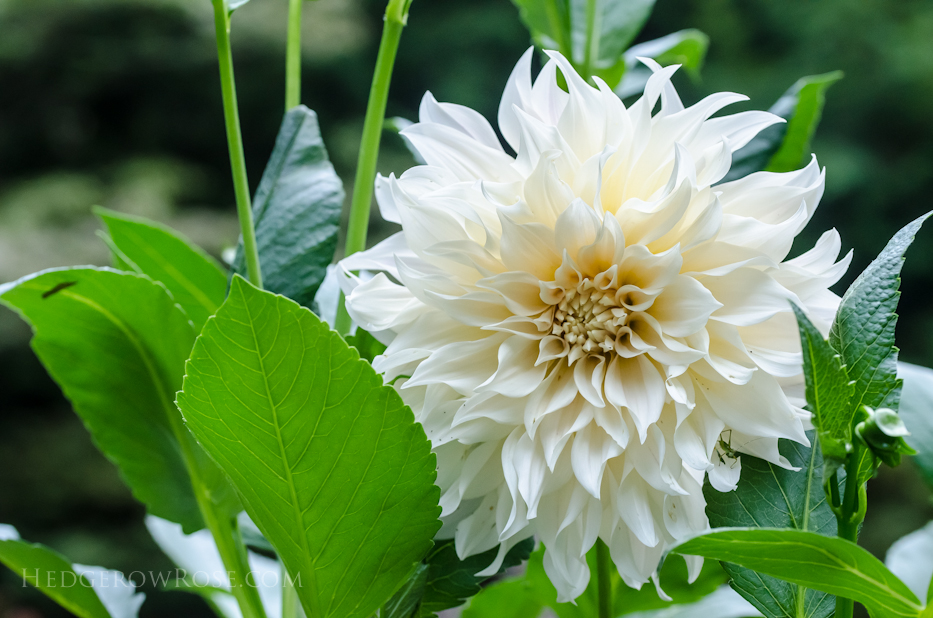 However, while some days are better than others, we tell ourselves that every day, we go to sleep in a home that is slightly nicer than when we woke up and, more importantly, we have a roof over our heads. That's a lot more than many people can say and don't think that's lost on us for one second.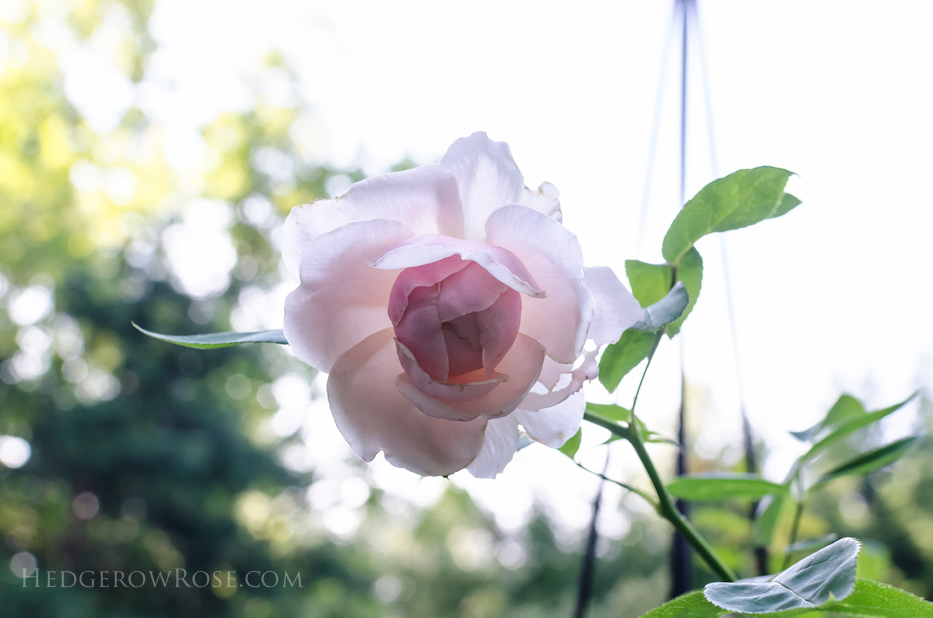 St Swithun
We have some roses in bloom, now, too, which feels downright luxurious. Beginning again from scratch, I think I appreciate them even more, if that's at all possible. Some of the babies that we started from cuttings flowered and I let them go even though I always hear how you're supposed to pinch the buds. I can't bring myself to do it (although I don't let them set hips.) I also had about 10 or so Arcata Pink Globe cuttings take from those I brought with me when we moved and they grew so fast we already planted them out in a nice hedge. Can you believe it? That's such an amazing rose. Can't wait to see the hedge fill in and this time, I gave them plenty of room to get big.
Ghislaine de Féligonde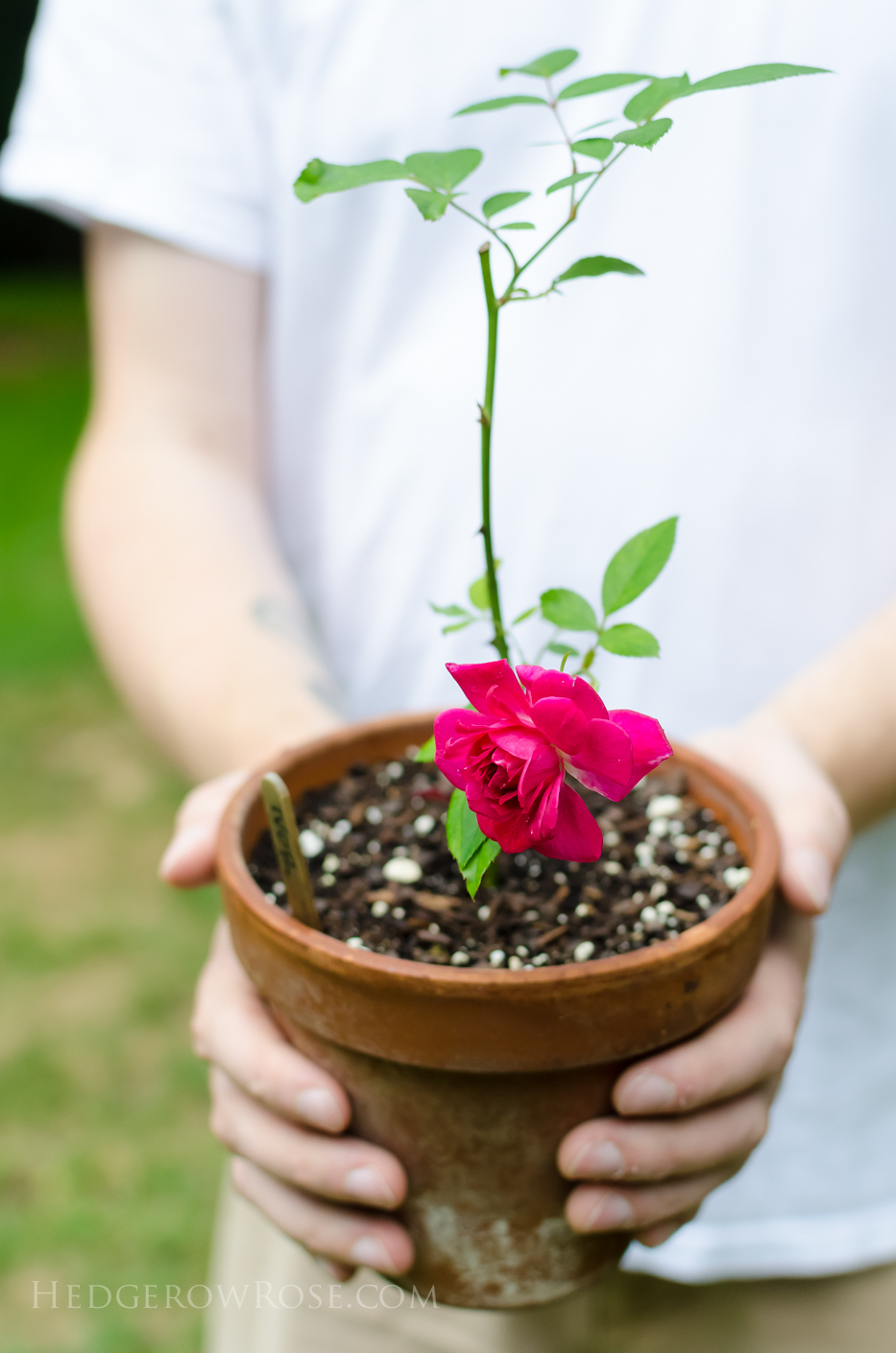 Ivor's Rose (the scent on this tiny flower was unbelievable!)
We've completed the fourth raised bed and planted that out. Each bed has a rose in it's center and is surrounded by various annuals and perennials. The first bed we set out has filled in the most, of course, and even a few sweet peas are blooming there. (Remember my sweet peas from last year? How I miss those.) We experimented with painting the beds white at first, but now have reached an impasse as Jesse likes them painted and I prefer them not. Maybe I'll wait until the house gets it's paint and then see what I think. In the meantime, they're helping to anchor that section of garden and in each bed I'm splurging with some of my favorite flowers, like foxglove, dianthus, iris, clematis, salvia, anemone and more.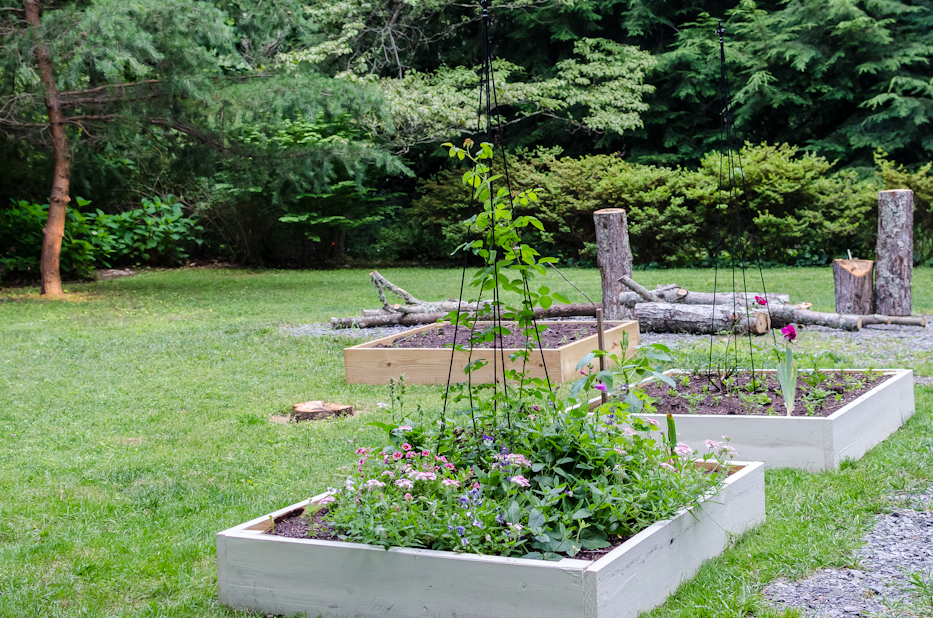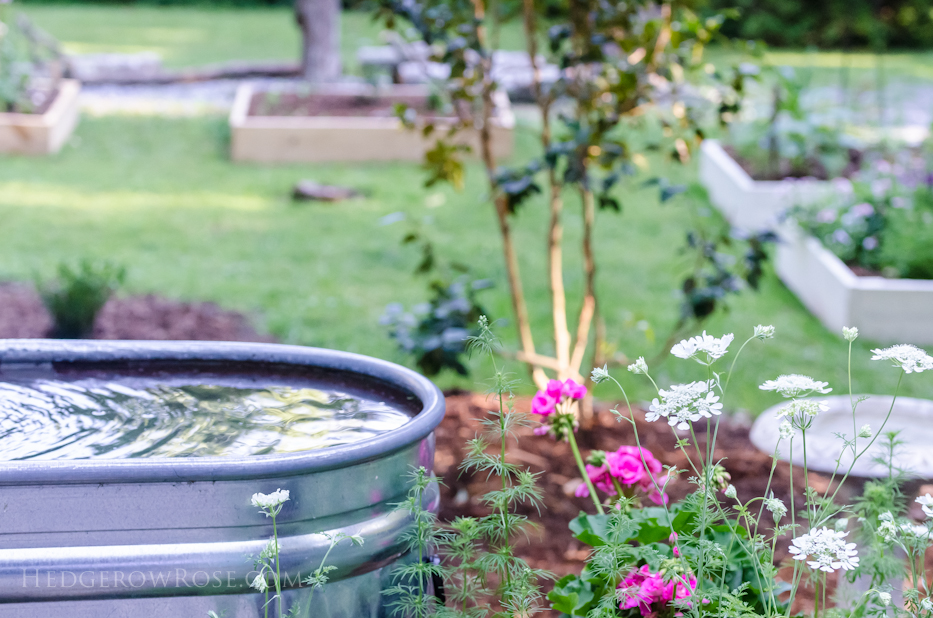 Top: 3 brand new beds by June. Bottom: the 4th bed up by July. The maple tree was removed for more sunlight and future firewood. Still much to do in that part of the garden but it's a start…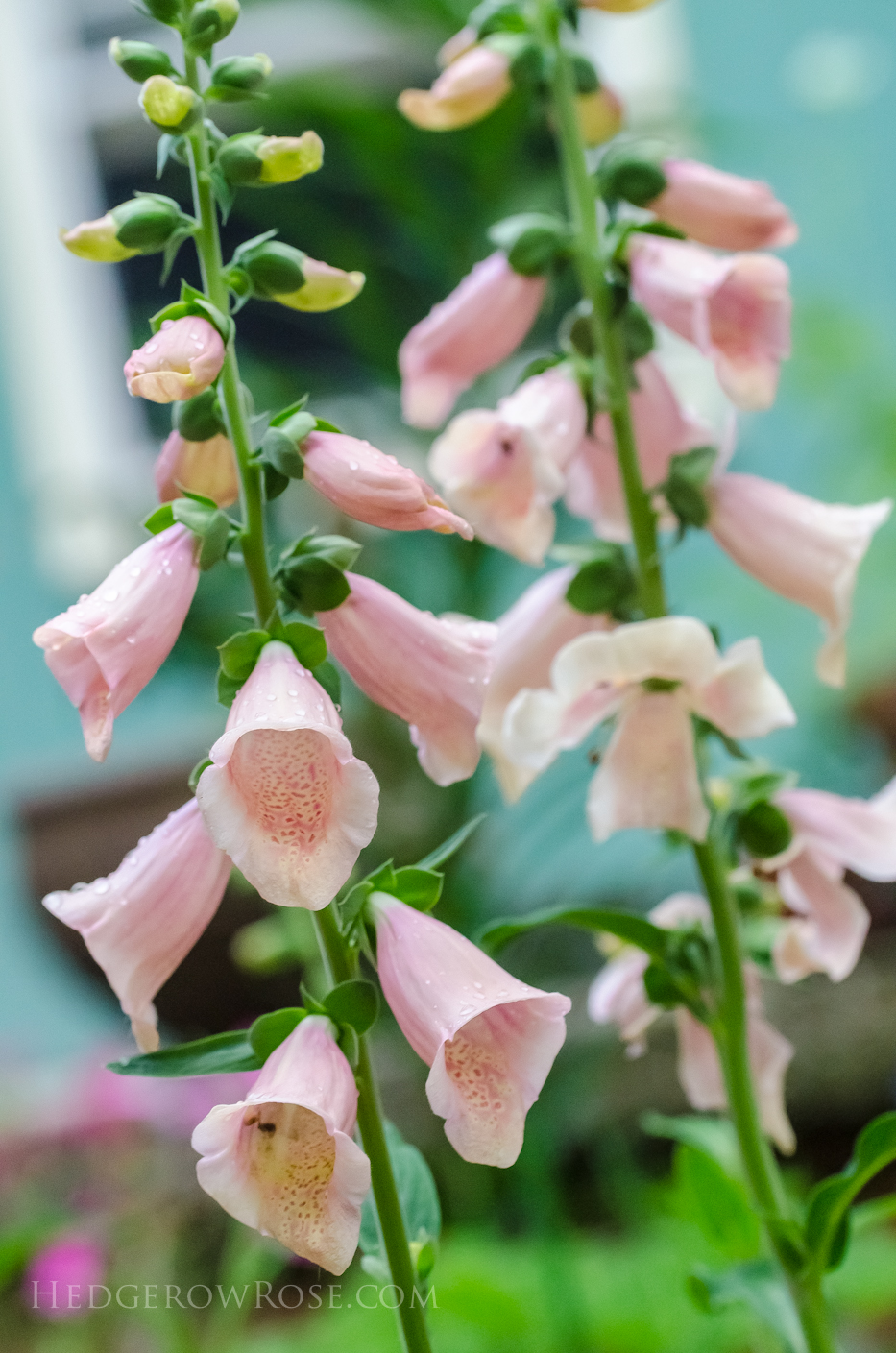 These foxglove were beautiful while they lasted but did not send up additional spikes later in summer like most foxglove do but promptly died after flowering. You win some, you lose some.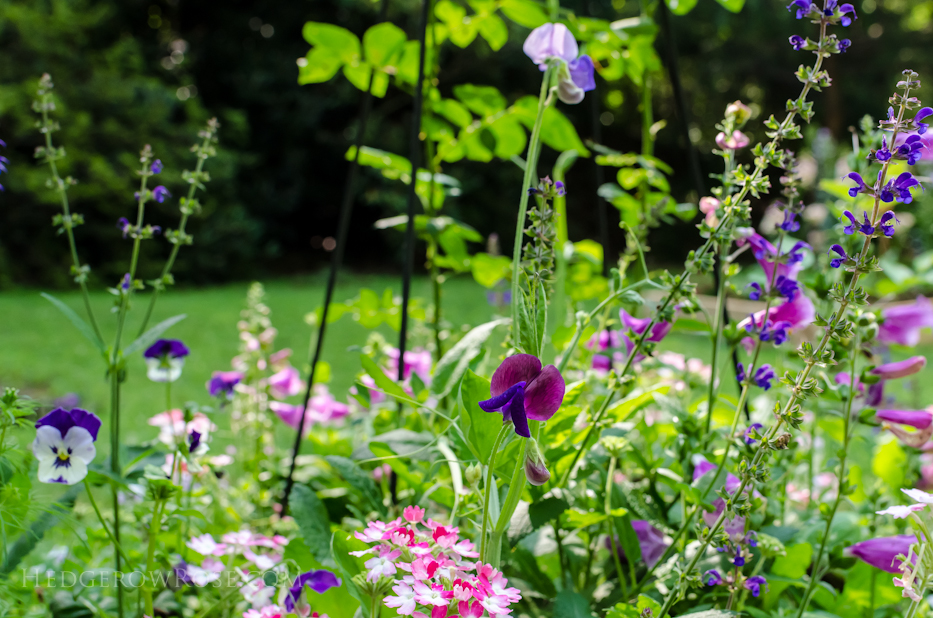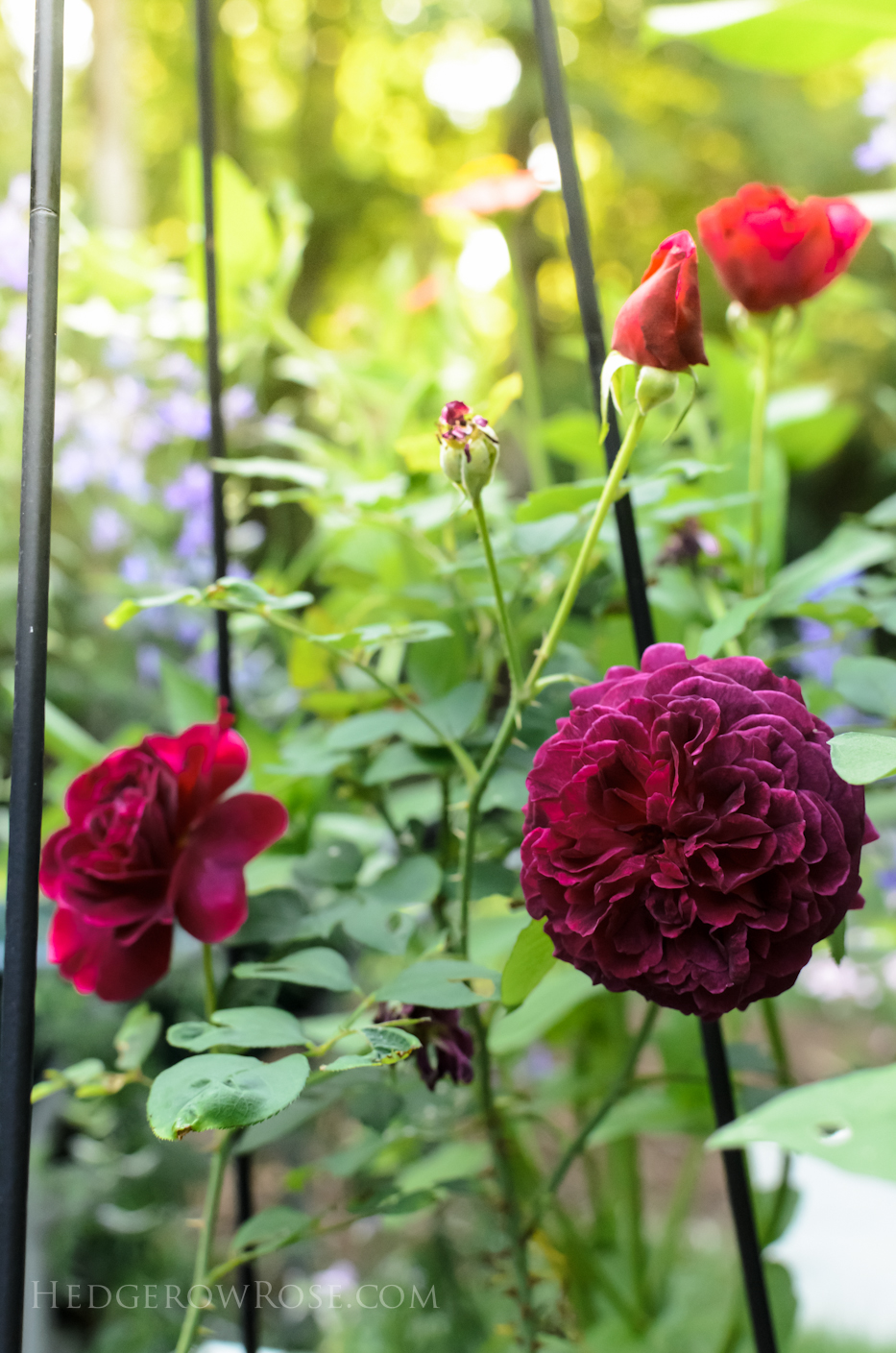 Munstead Wood
There are a lot of hideous befores and semi-decent afters going on around here but I do want to wait until these projects are actually completed before I share those–and nothing is yet. Argh! When I get to where I have to get away from all the inside work I like to go outside and create new beds for next spring. I'm doing it the quick and easy way by using up the cardboard from our move and covering that with finely ground bark mulch. It's killing the grass for me and laying the groundwork for next year when I can then add layers of compost/soil and plant out. Hang on, here are a couple of pics I took on my cell phone so you can see what I mean. Easy! Although, I've done so much of this I hear the sound of mulch hitting cardboard in my dreams….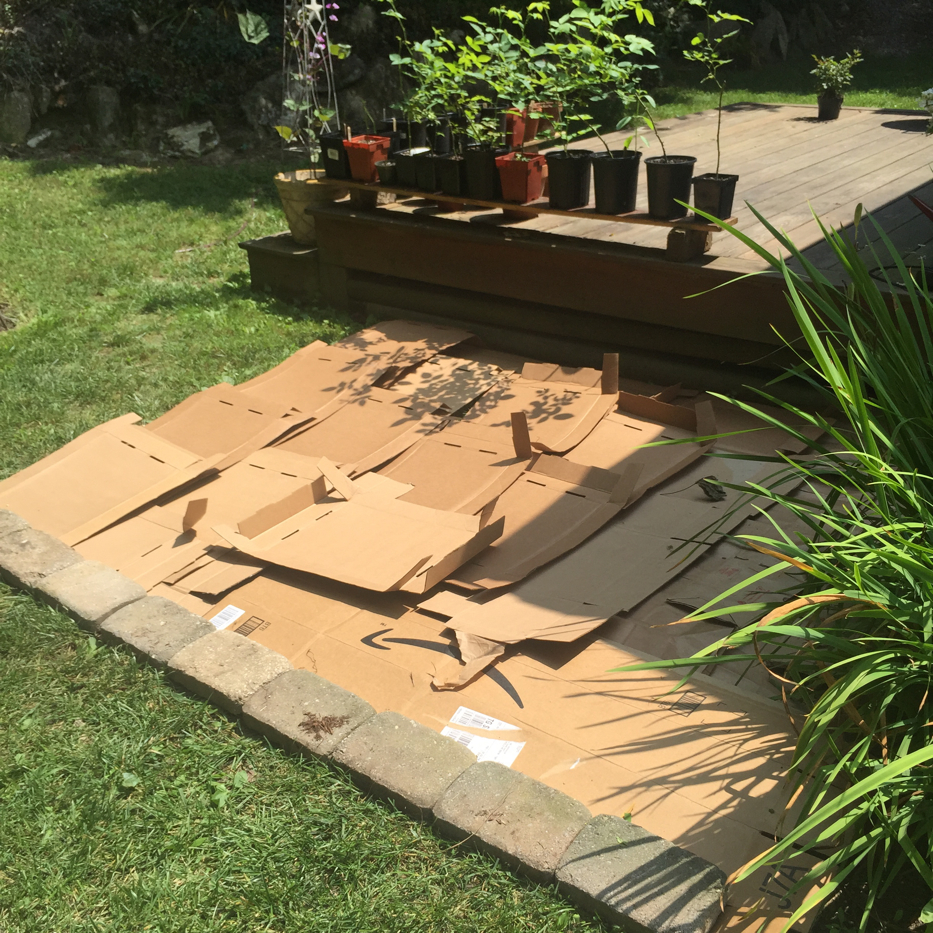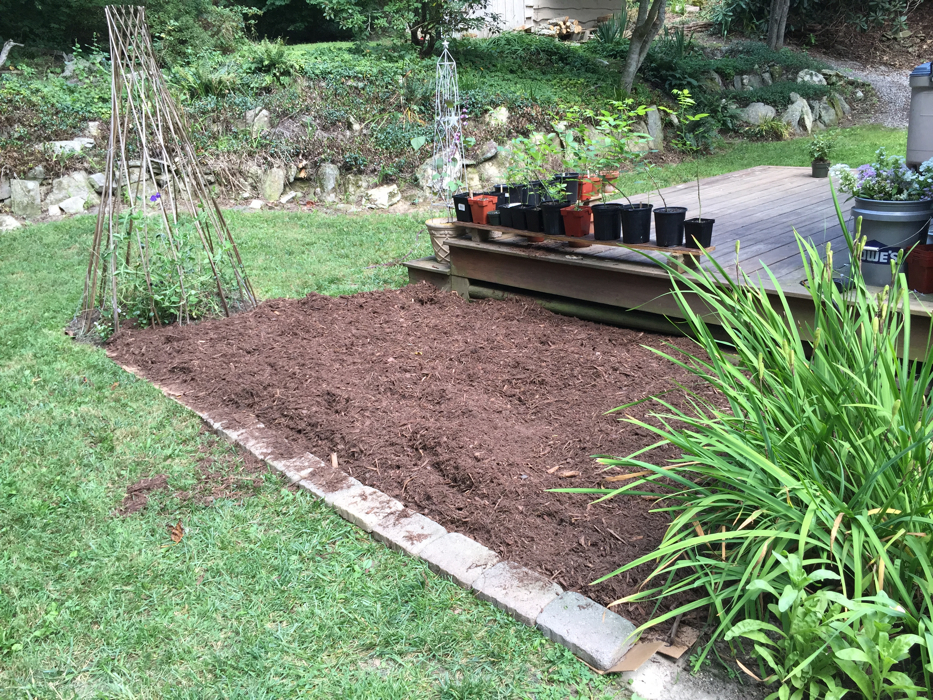 This bed above is, of course, not finished. It's eventually going to wrap around the circumference of the rock wall. The bricks anchoring down the cardboard aren't staying, either. Do you see the hideousness that is the pachysandra-vinca-weed-filled mess that is in background? That is next on the list to be tackled. Eventually, I want to make that a hummingbird garden. We have a little tribe of them living here and I'd like to encourage them to stay! Also, that willow trellis looks a fright but I leave it up because the tufted titmouses love playing on it. When the bed is finished it will be replaced with a dovecote–at least, that's the dream. 😉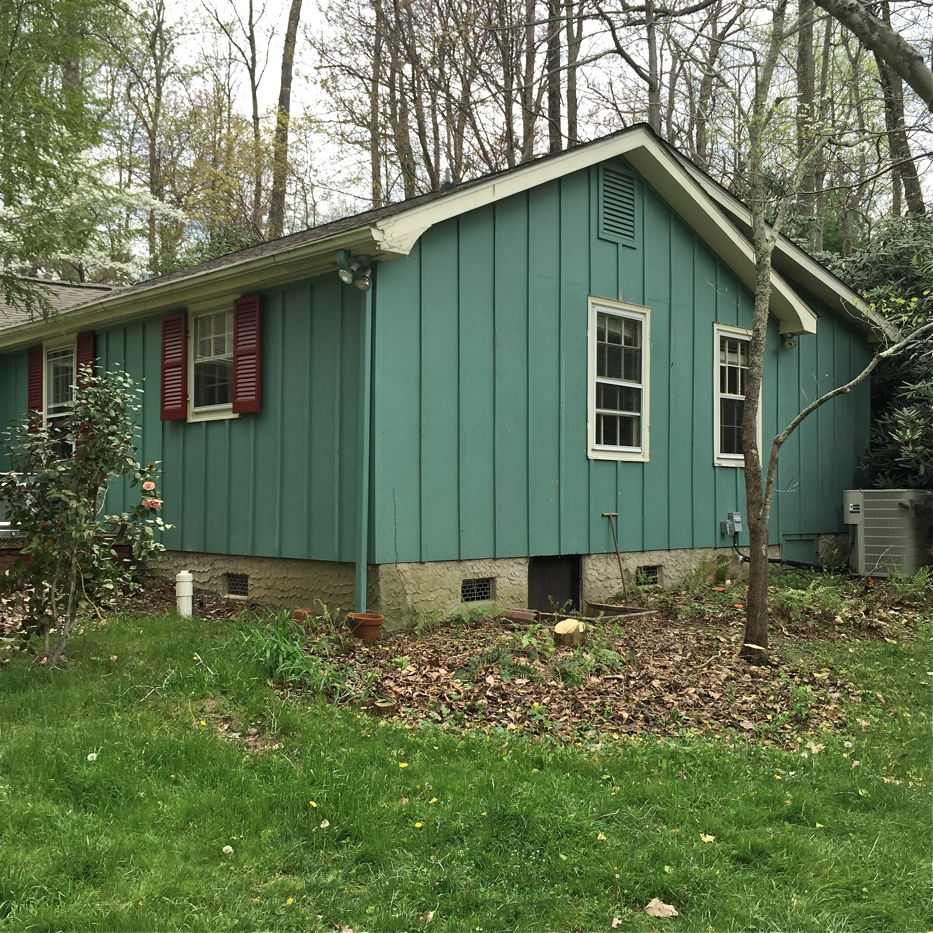 Above photo was taken in April shortly after we moved in and began to remove the shrubs/trees that were pressing against the house and before commencing any exterior work. Pretty gross, right? All the weeds/grass was covered with cardboard/mulch…and I added some boxwood for good measure.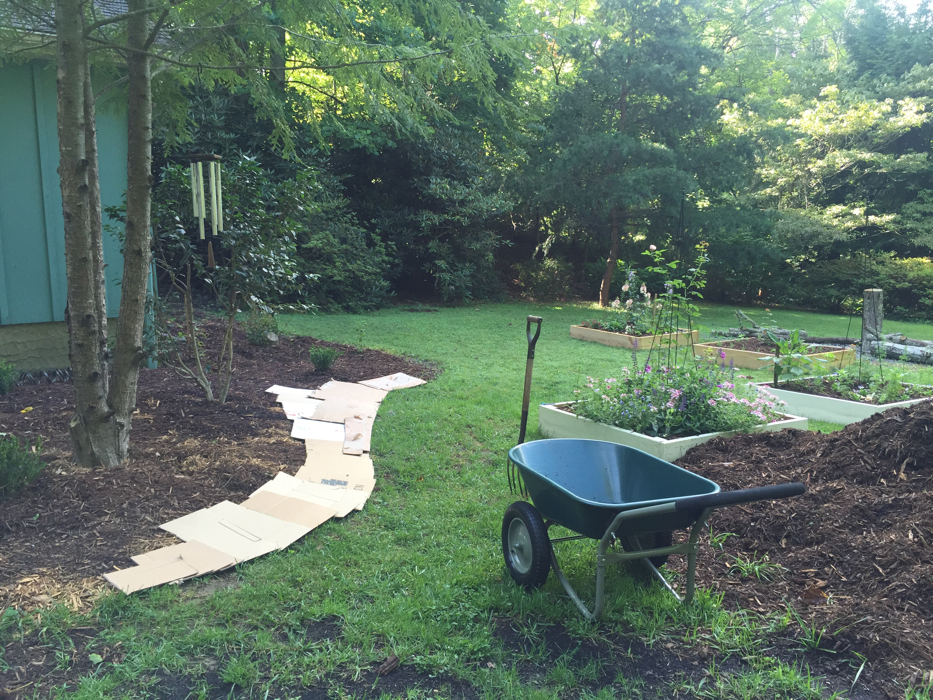 Working my way from inside out…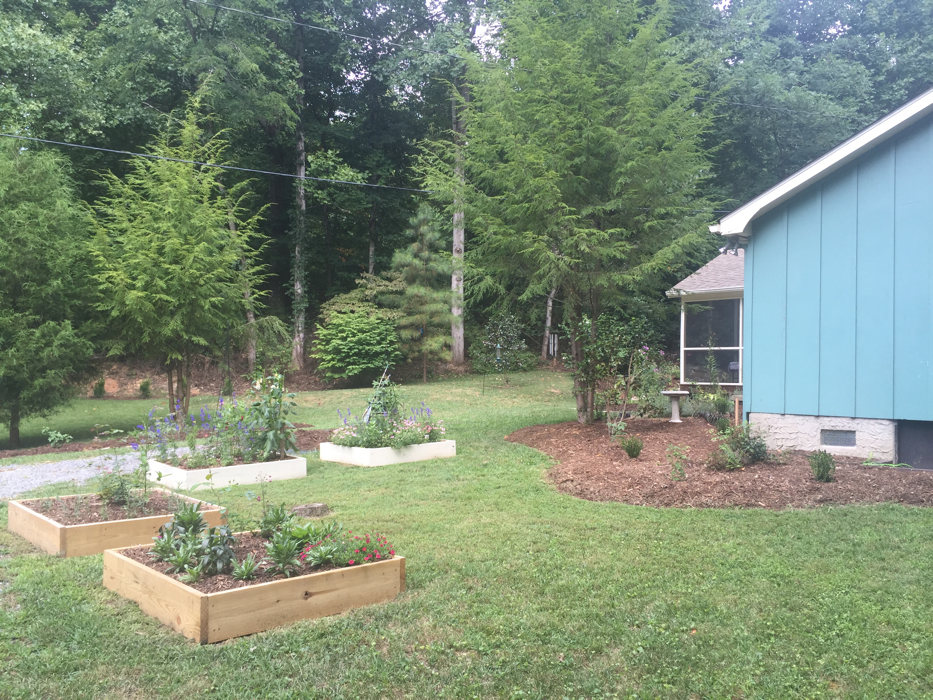 The cardboard will break down over winter, and then in spring I'll take my favorite edging tool and make a nice crisp edge. Looking at these photos I'm so excited to get this house painted.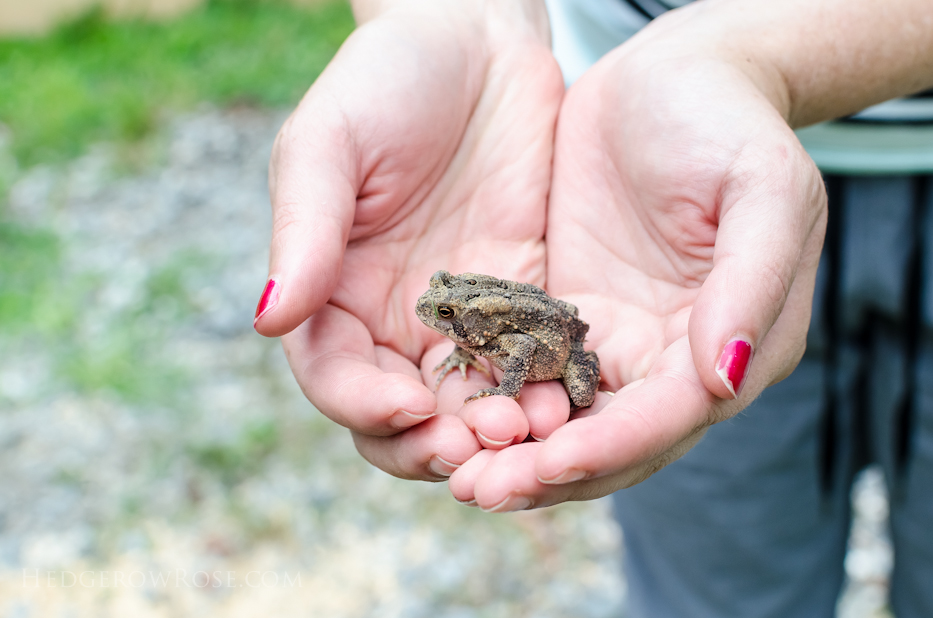 The mulch pile has been in our yard for quite a while and I'm not sure if these darling toads came with the mulch or found their way to it, but I was finding several of them as I was meting it out for which I am so grateful and happy. Toads are the biggest blessing in a garden.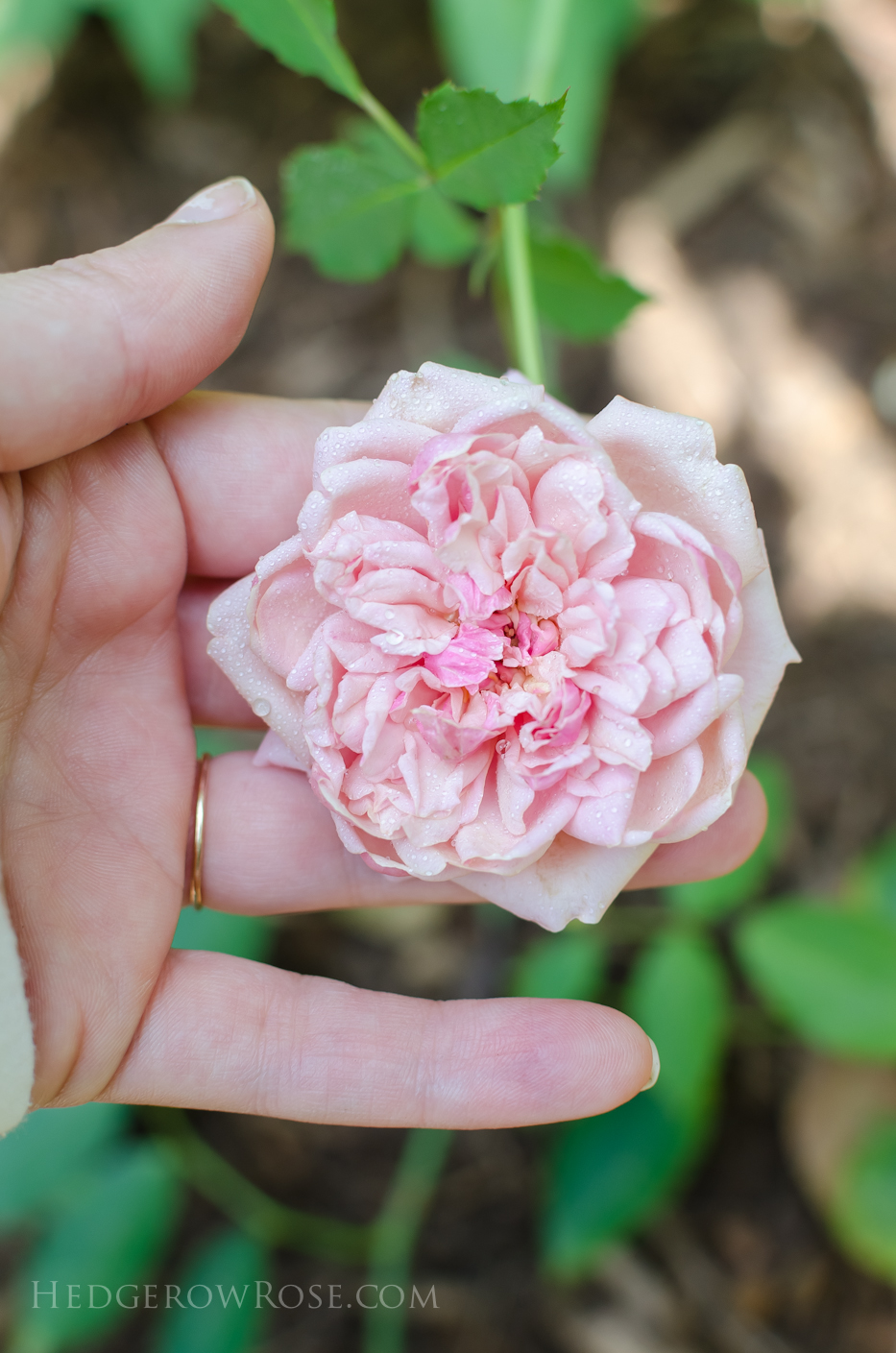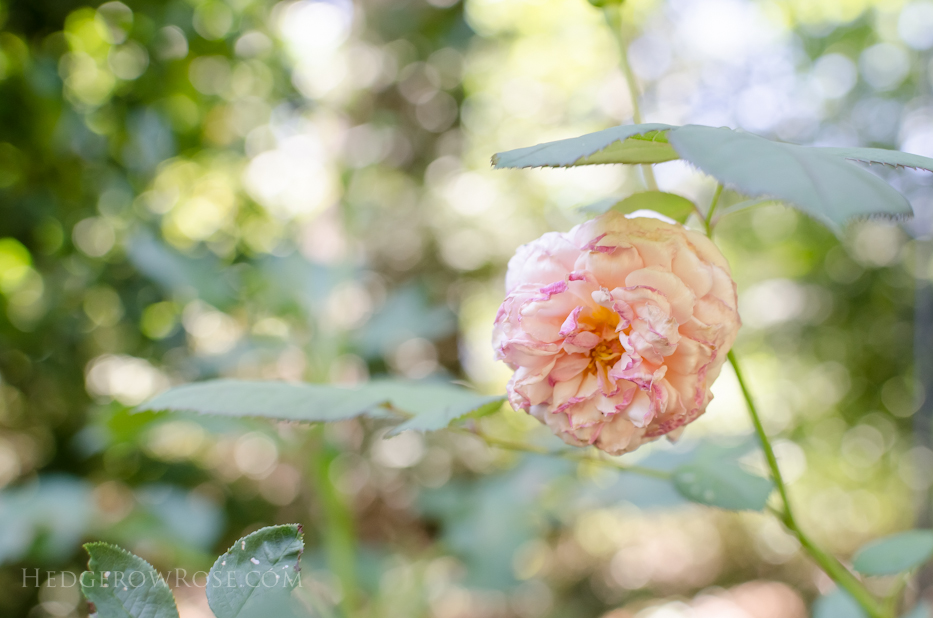 Elie Beauvillain (bottom photo shows how this rose does not like heat)
I've added some roses that I already knew and loved (like Munstead, Strawberry Hill & PAofKent) and some that are new to me, like Elie Beauvillain, and James Galway. Gourmet Popcorn would get the award for non-stop flowering, but I must say that A Shropshire Lad has been winning in the beautiful bloom department. I can't wait for it to establish so it can really show off.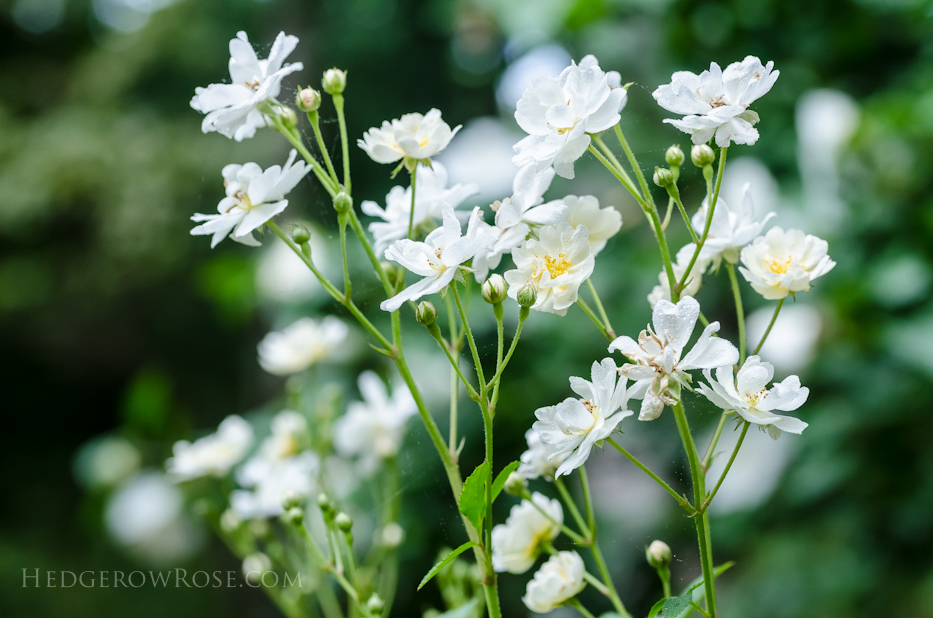 Gourmet Popcorn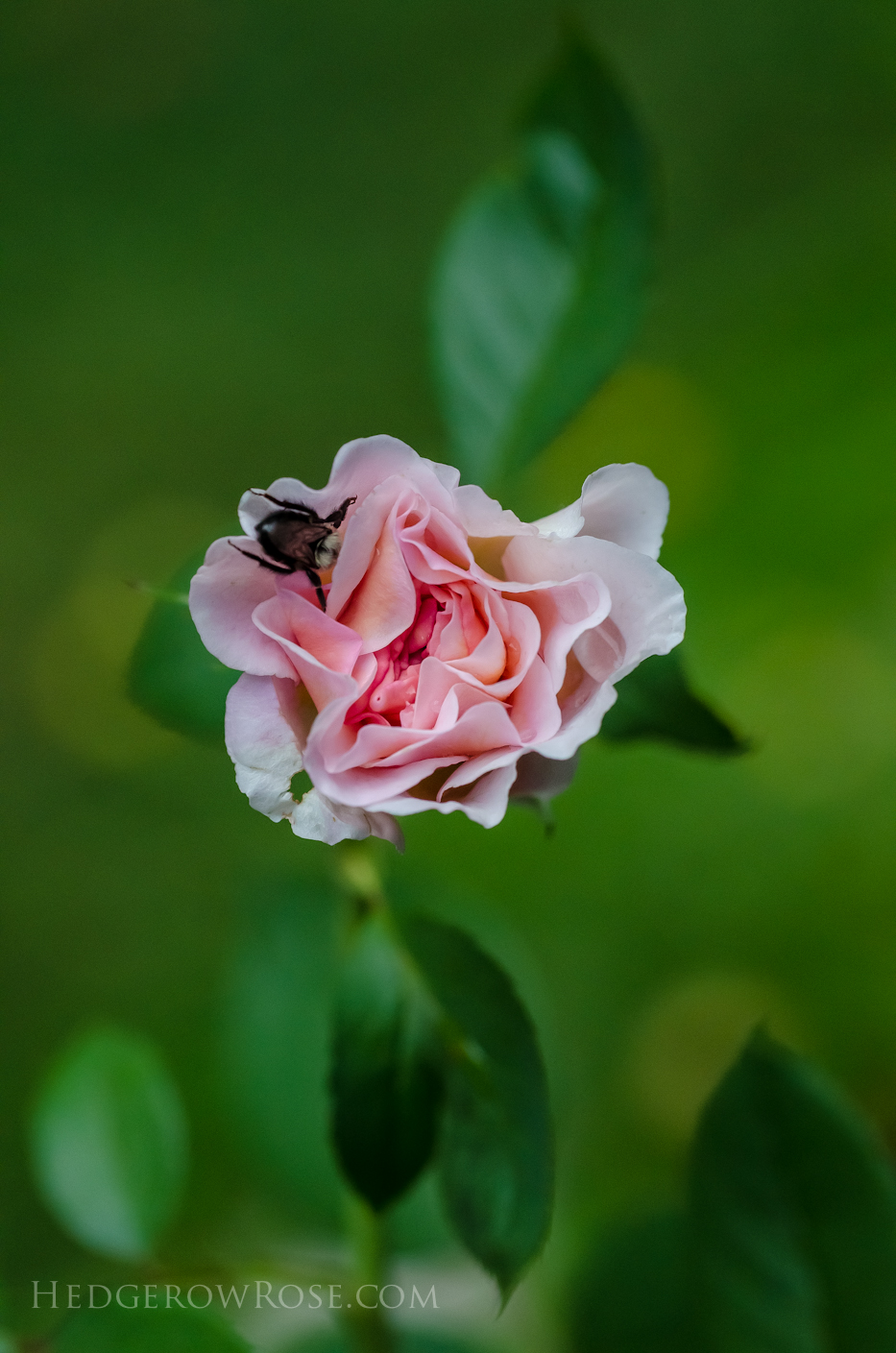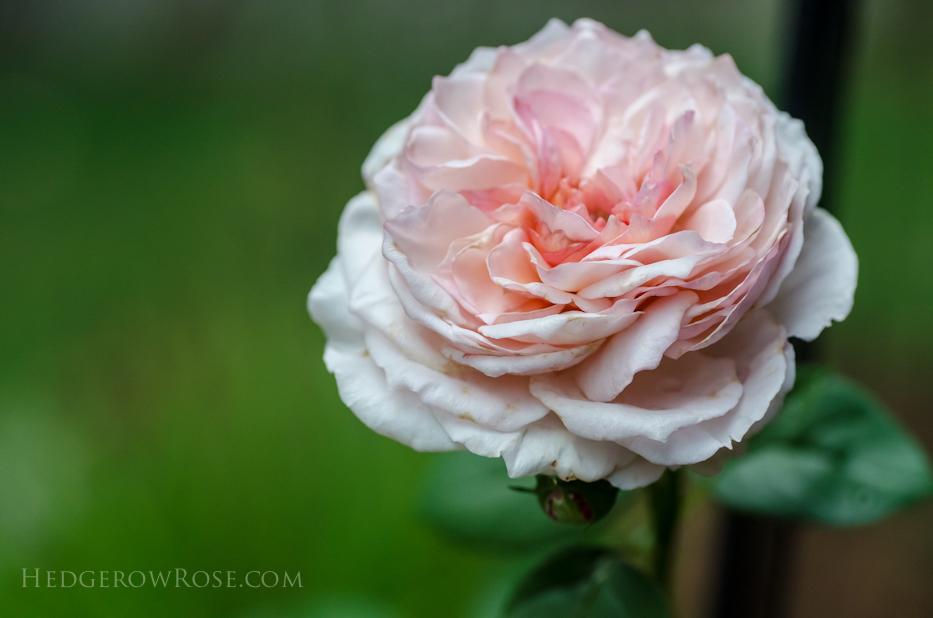 James Galway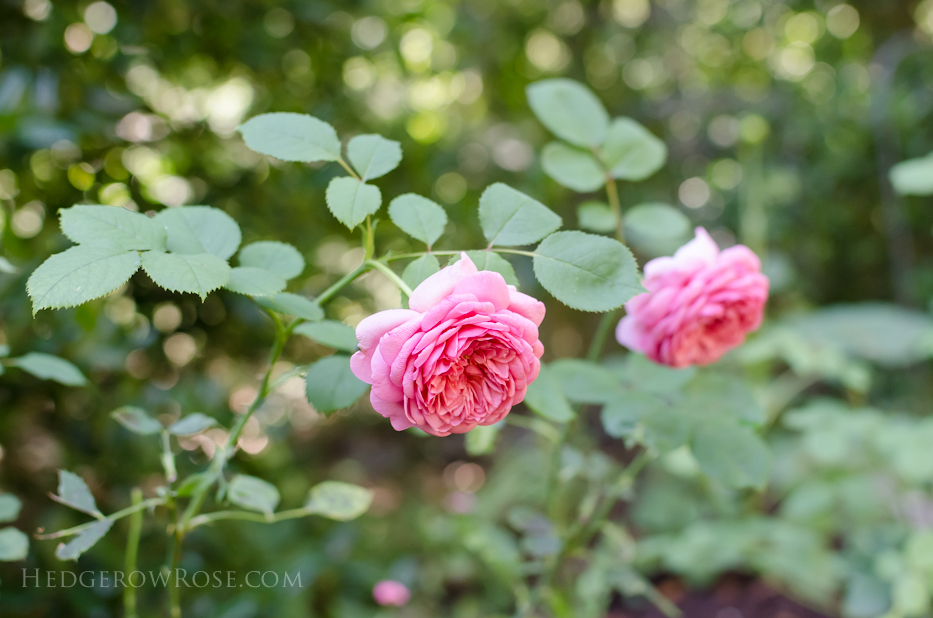 Princess Alexandra of Kent
So yes, it's been a bumpy summer, to put it mildly, but I think we're turning a corner and finally settling in. Instead of it feeling like we're living in someone else's home, it's starting to feel more like ours. We're loving this forest around us, and the creatures that inhabit it (I don't think I'll ever get tired of seeing tiny fawns figuring out how to use their legs for the first time) and it's making all the hard stuff worth it and then some.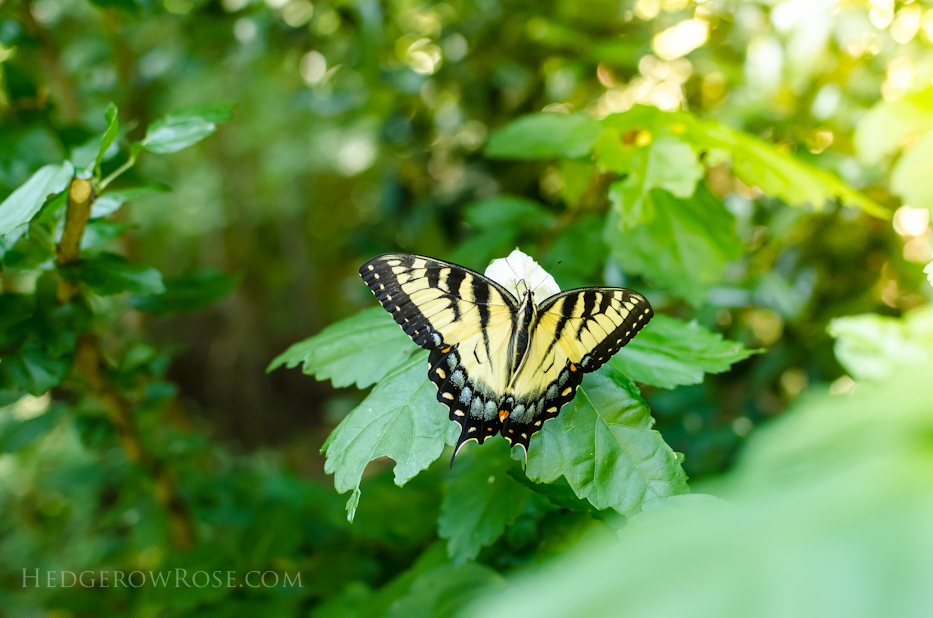 I hope you've all been well and I'd love to hear what you've been up to if you'd like to share. Are you also feeling like summer is flying past? Are you ready for autumn?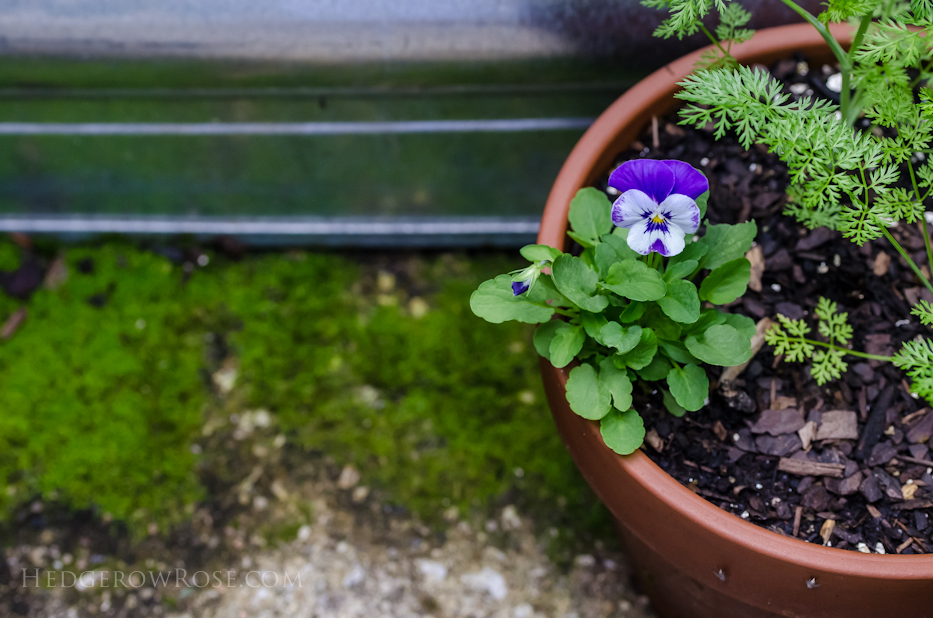 SHOP NEWS: First, I wanted to thank you again for supporting handmade and, not only that, making the switch from purchasing from me in my (now closed) Etsy shop, and coming here, instead. On my end, it's been glorious being able to streamline and I hope you haven't had any problems with the shop's interface. (It's just me doing all that HTML stuff and yikes, that's not easy.) ANYWAYS… I will be listing some metalsmithed rings soon {They're up! Visit HERE} that have been in my collection and were either not relisted or never were in the first place. A nice handful of pieces that include some gorgeous gems. So, watch for that… 🙂