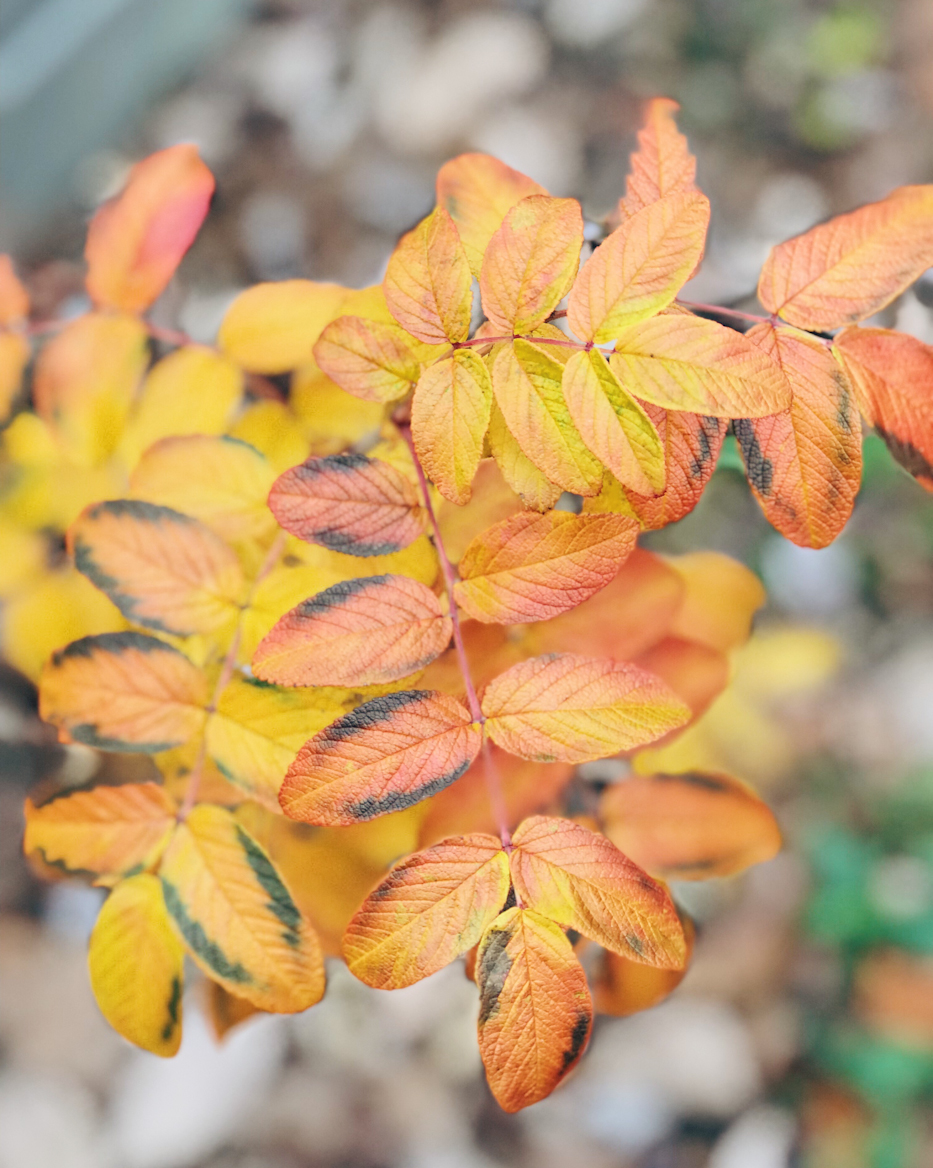 I began putting this post together from my chair on the the screened porch where I had a view of the garden drenched in sunshine. It was so fantastic to be able to look out at the progress we've made, remembering how it was when we first moved in. The songbirds were flitting their way to the feeder by hopping from one recent addition to the next: fence, birdbath, arbor, climbing rose. Tiny insects, including lazy bumblebees, were floating past, their wings sparkling like glitter, the fountain trickling nearby.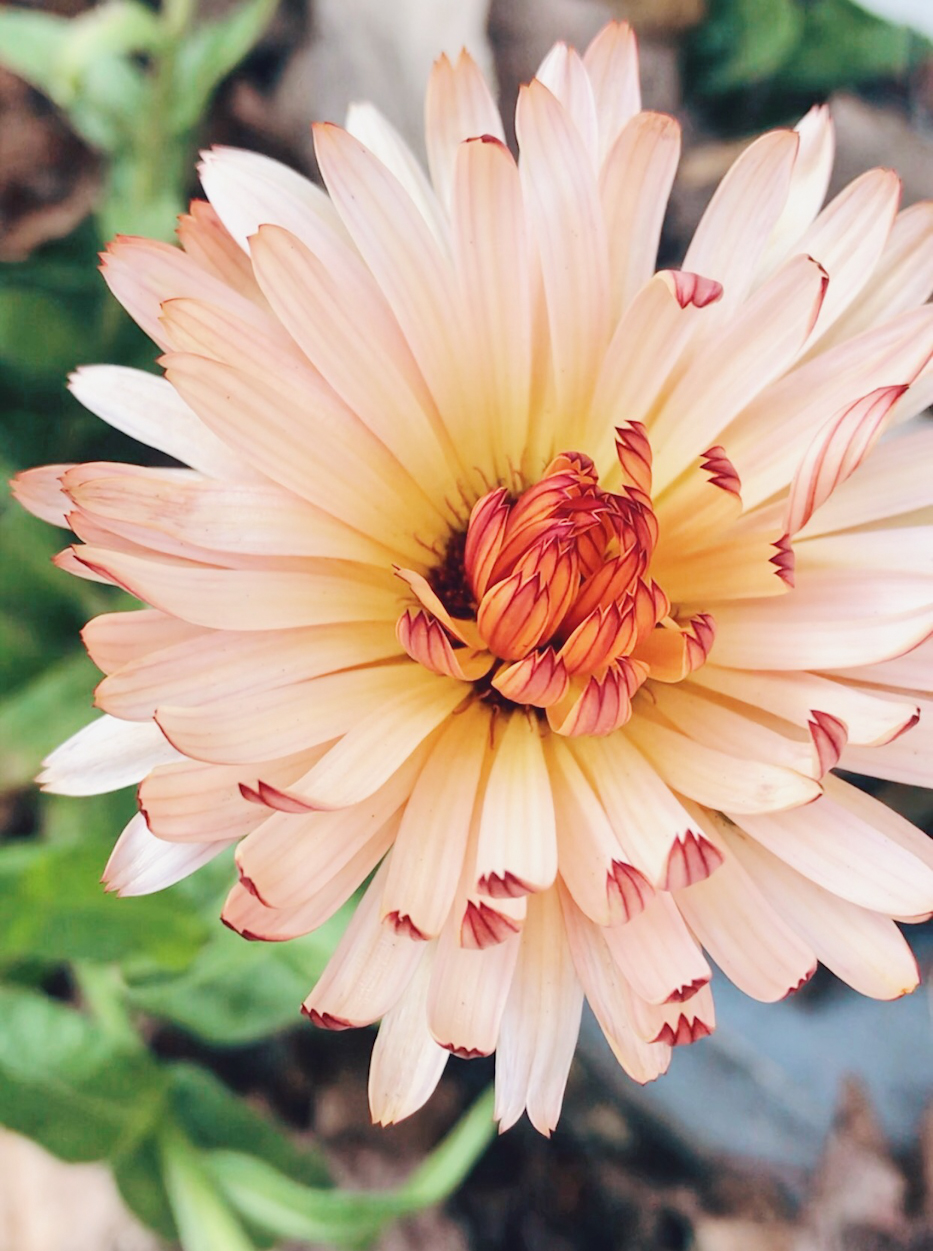 The pleasant scene was enough to make one relaxed into thinking we might have a comfortable winter but I've learned that North Carolina mountain weather is tricksy–warm one minute, freezing the next. Knowing this, Jesse and I have been using up every available minute outdoors prepping for the cold months and getting a jump on spring.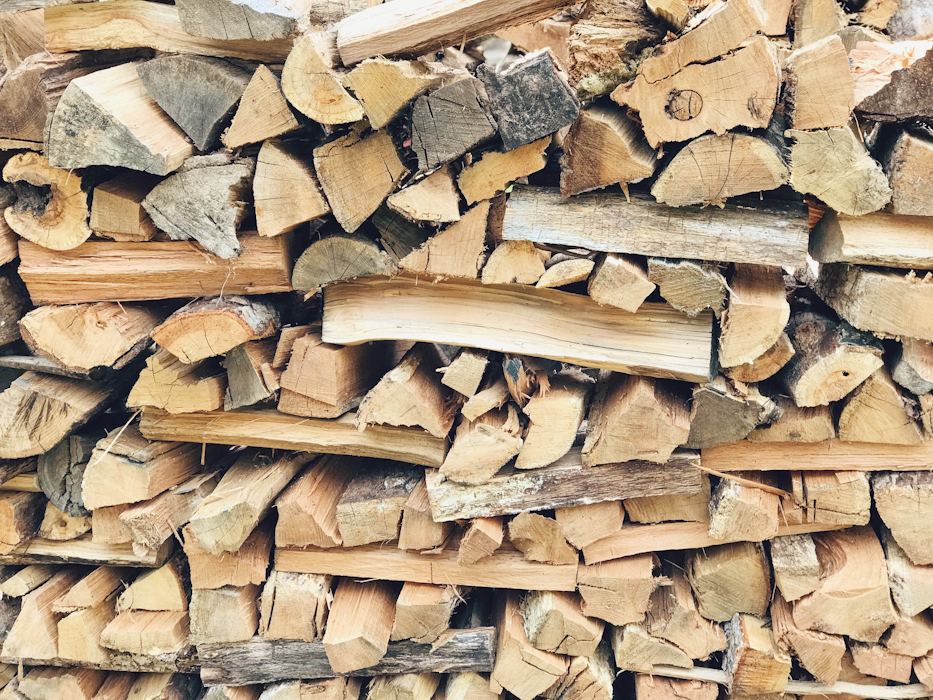 There has been firewood to stack, bulbs to plant, the chicken coop to winterize, leaves to be composted, the shed to organize, gutters to be cleaned.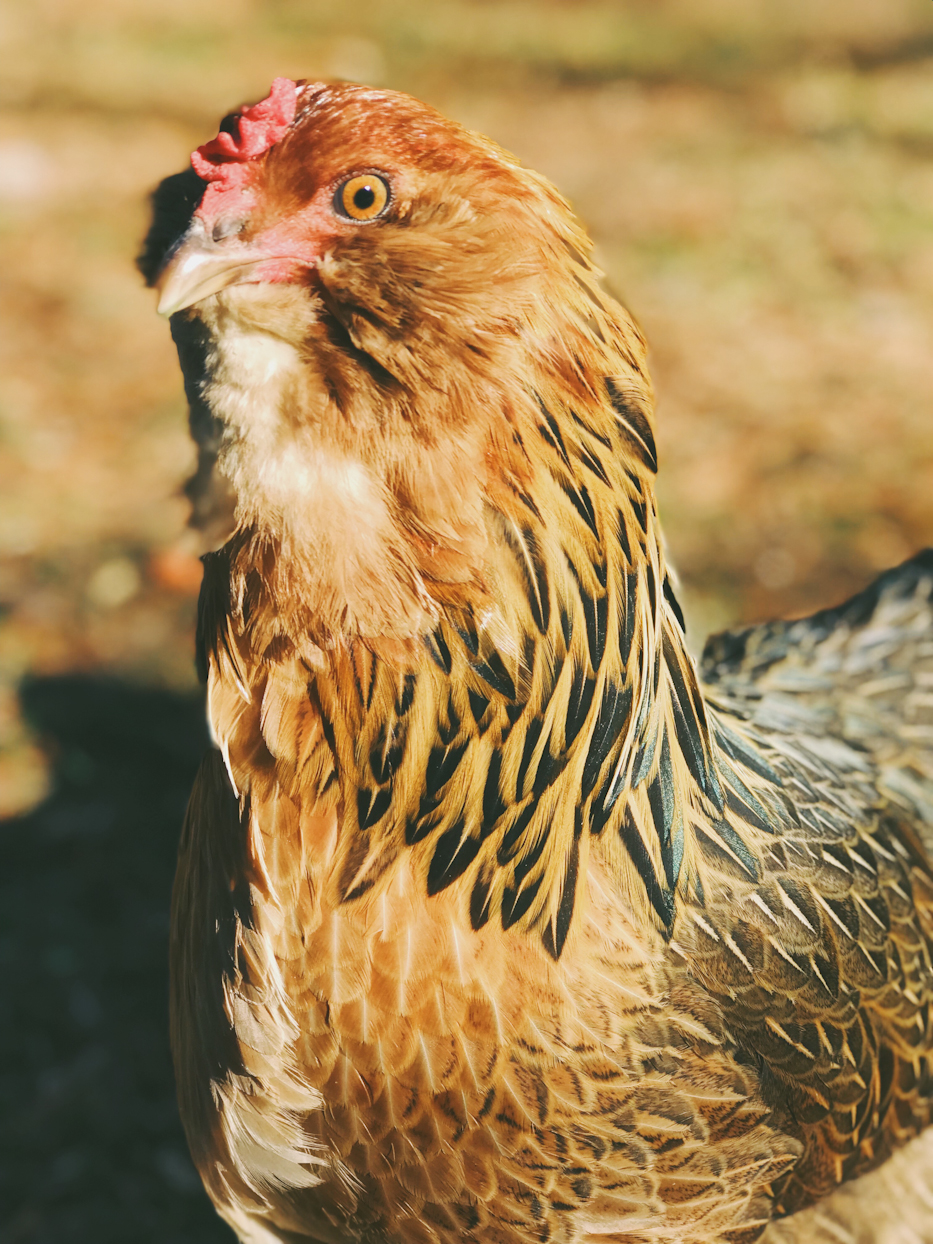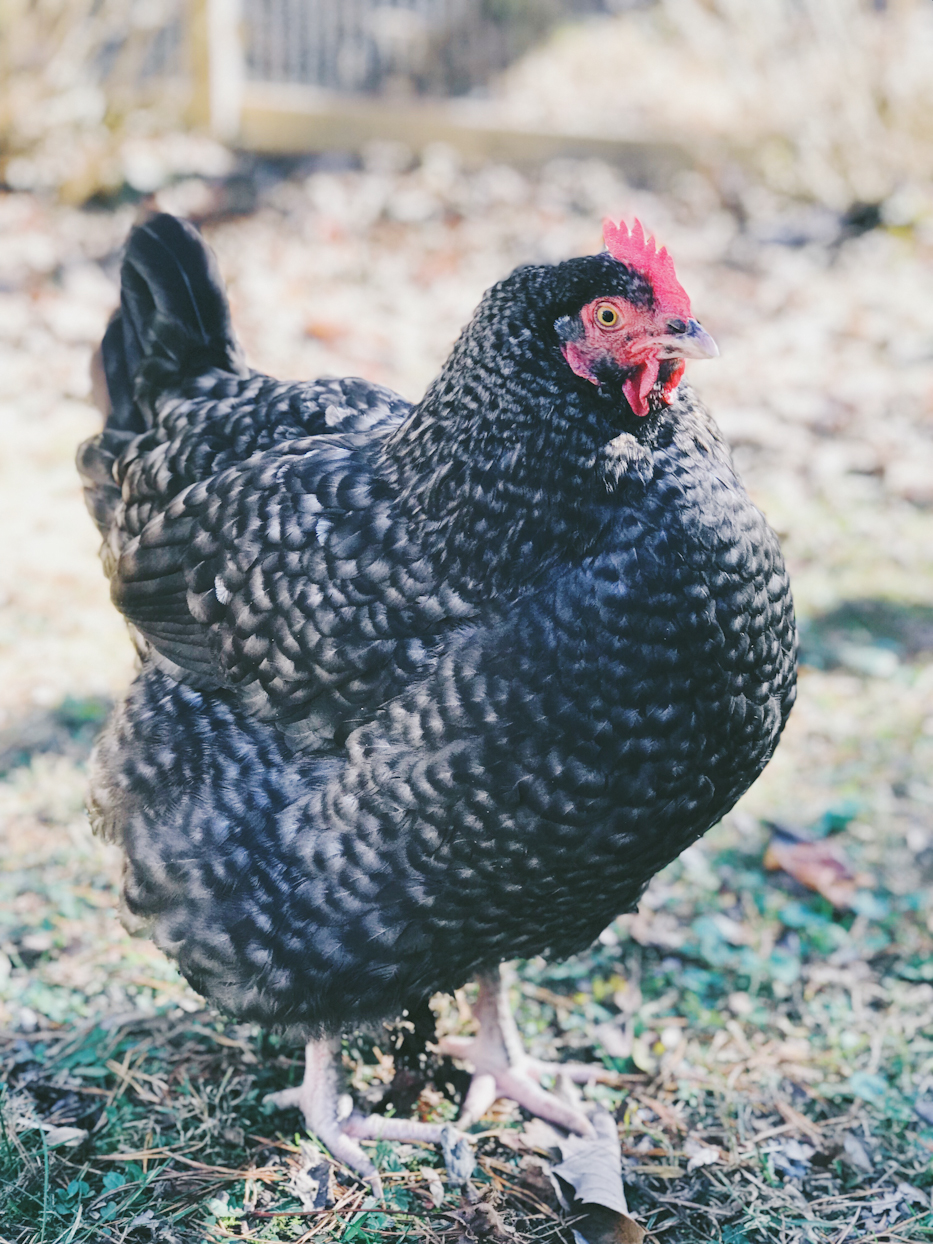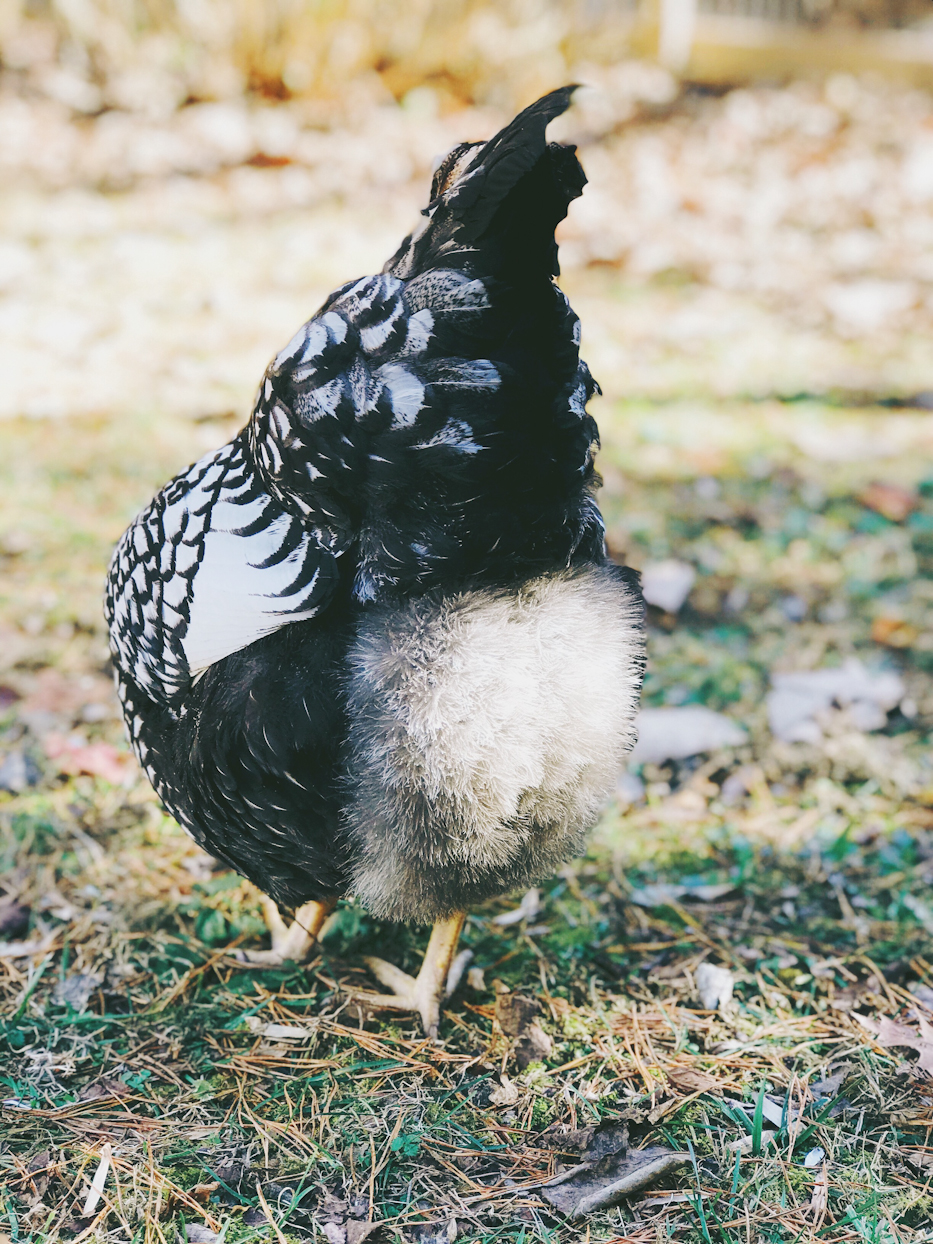 In addition, we brought in more pea gravel to extend the courtyard garden outwards, shifted the beehives around (they're empty-more on that later), began the creation of another gravel courtyard behind the house, planted some roses and added more picket fence.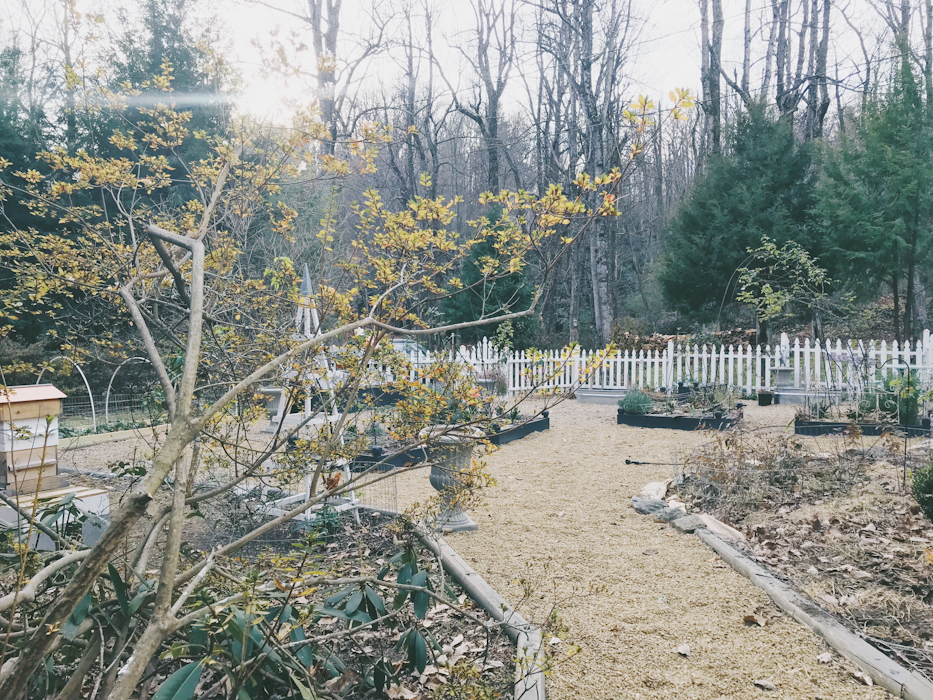 I wish I had something more beautiful and interesting to share in this post but with the garden in such an immature state and things still getting put in place it's pretty boring around here!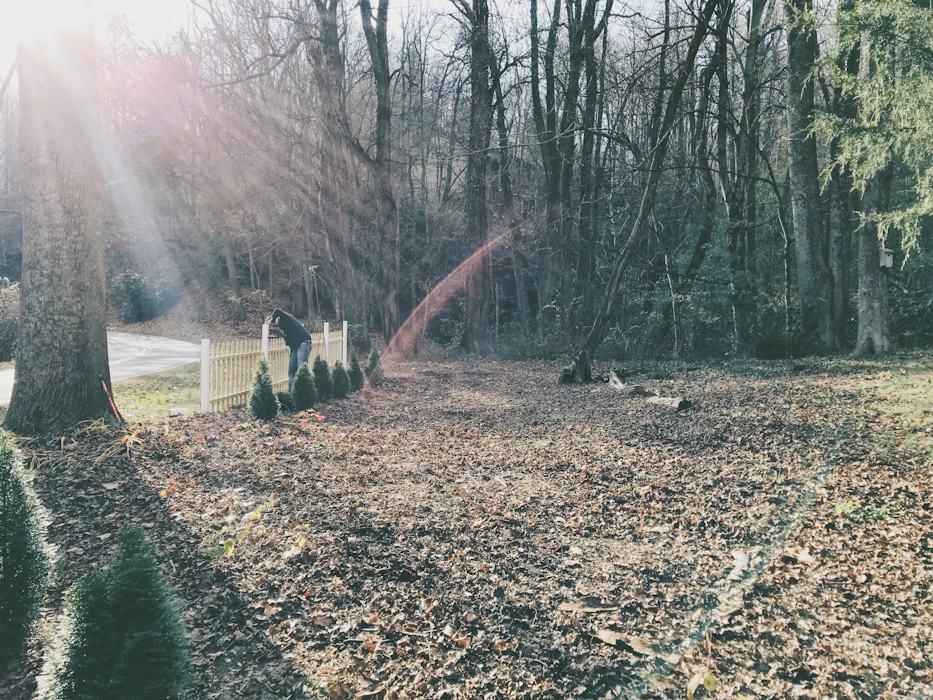 Even so, if you're like me, than you enjoy seeing real-life progress shots of home gardens. The following photos are for you! I'll be sure to caption each to let you know what the plan is with that space come spring. Nothing is ever really finished, is it?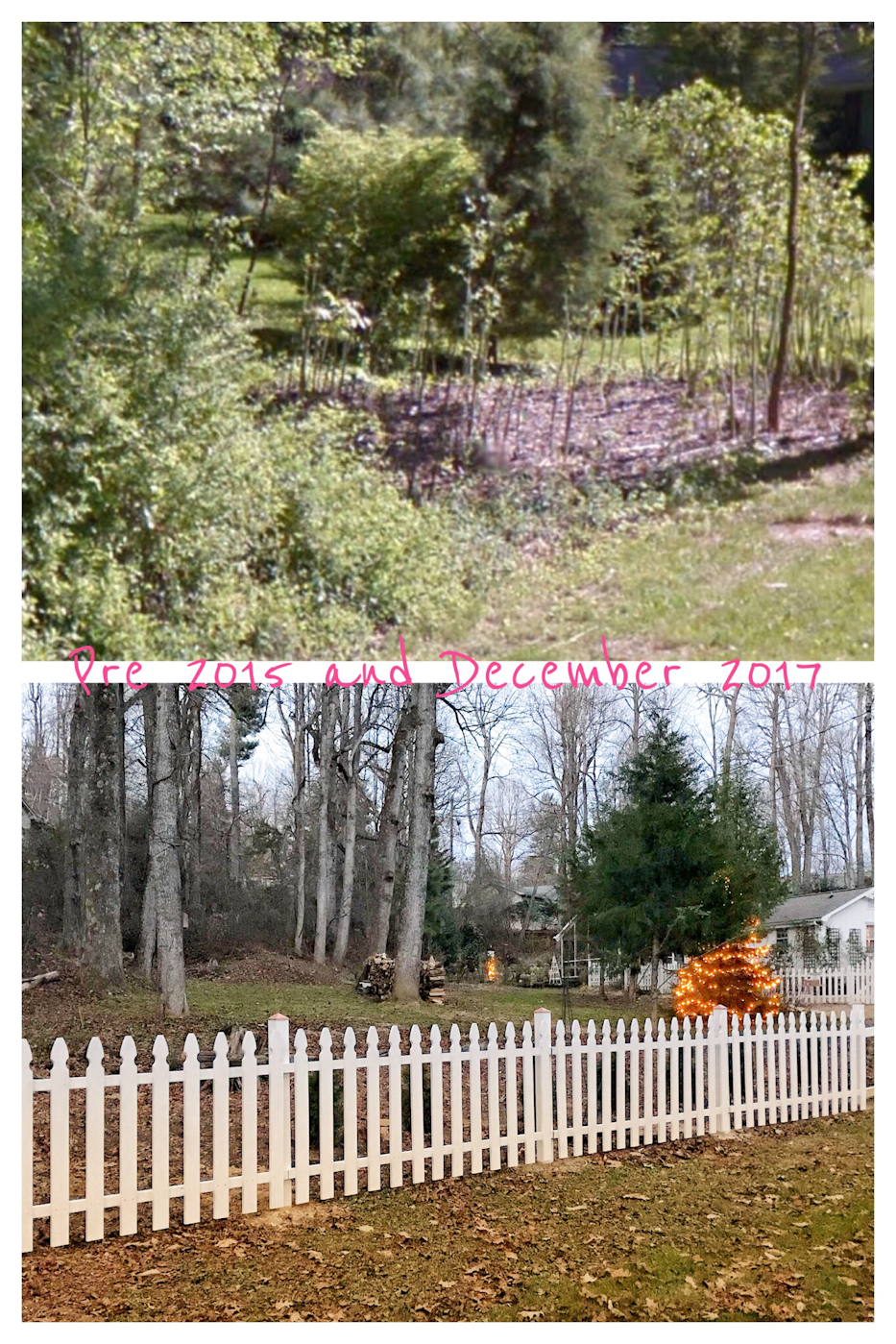 The top photo was taken sometime before we bought the home and I can tell it must have been early spring because you can only just make out the stalks of the Japanese knotweed beginning to leaf out. What a nightmare those plants were/are. Bottom photo is a WIP shot of the fence we're building. Plans for the future include removing the poplars that are in center of frame and continuing the landscaping work, etc. The dream is to build a studio apt/workshop right here.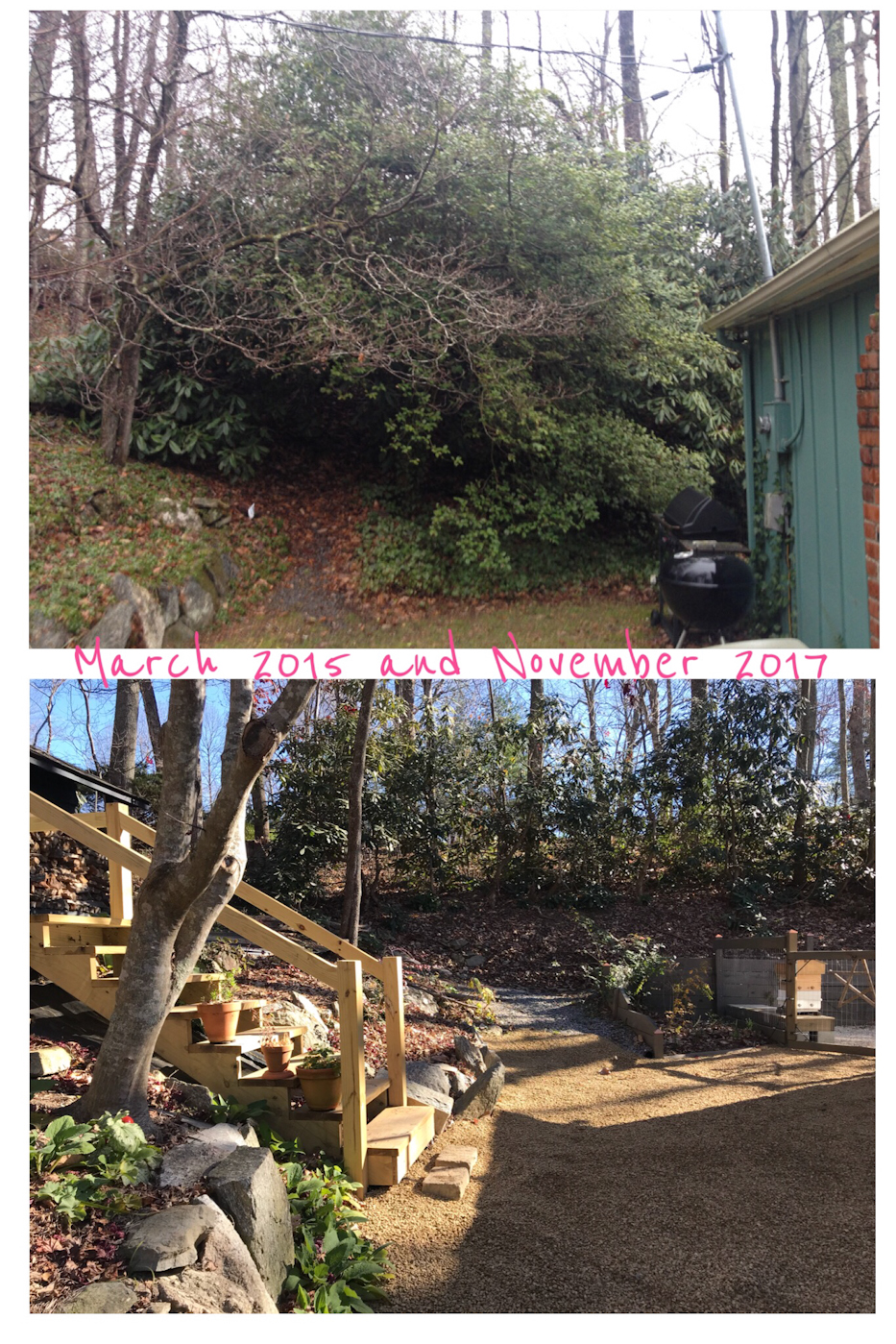 Moving to the back of the house, here's a progress shot of the gravel courtyard we started–before we ran out of rocks. Steps are still not finished.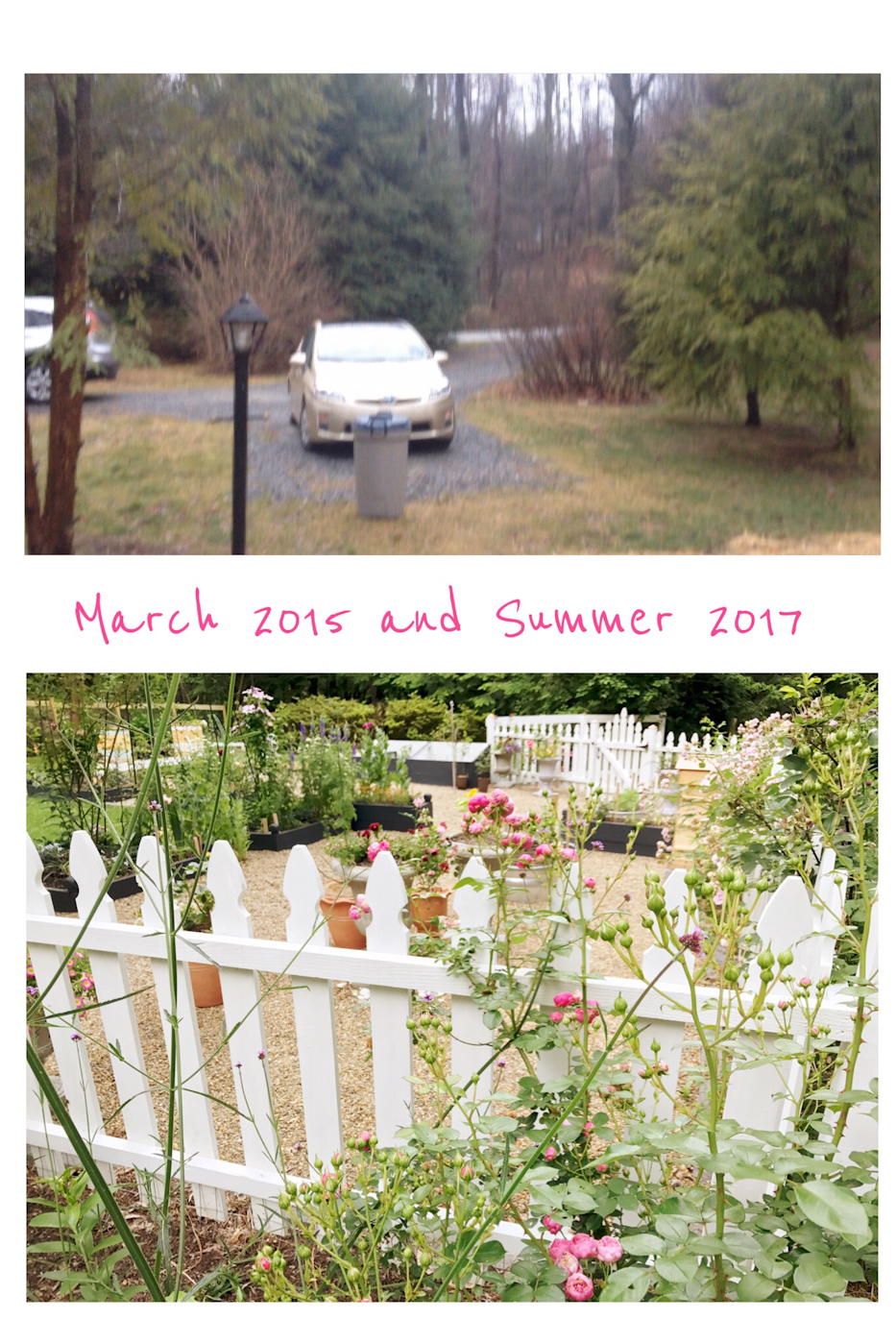 Here's a crazy photo. What a difference, huh? In case anyone is new here and wondering why we seem obsessed with pea gravel, it's mainly to do with drainage. But I love the look of it, too.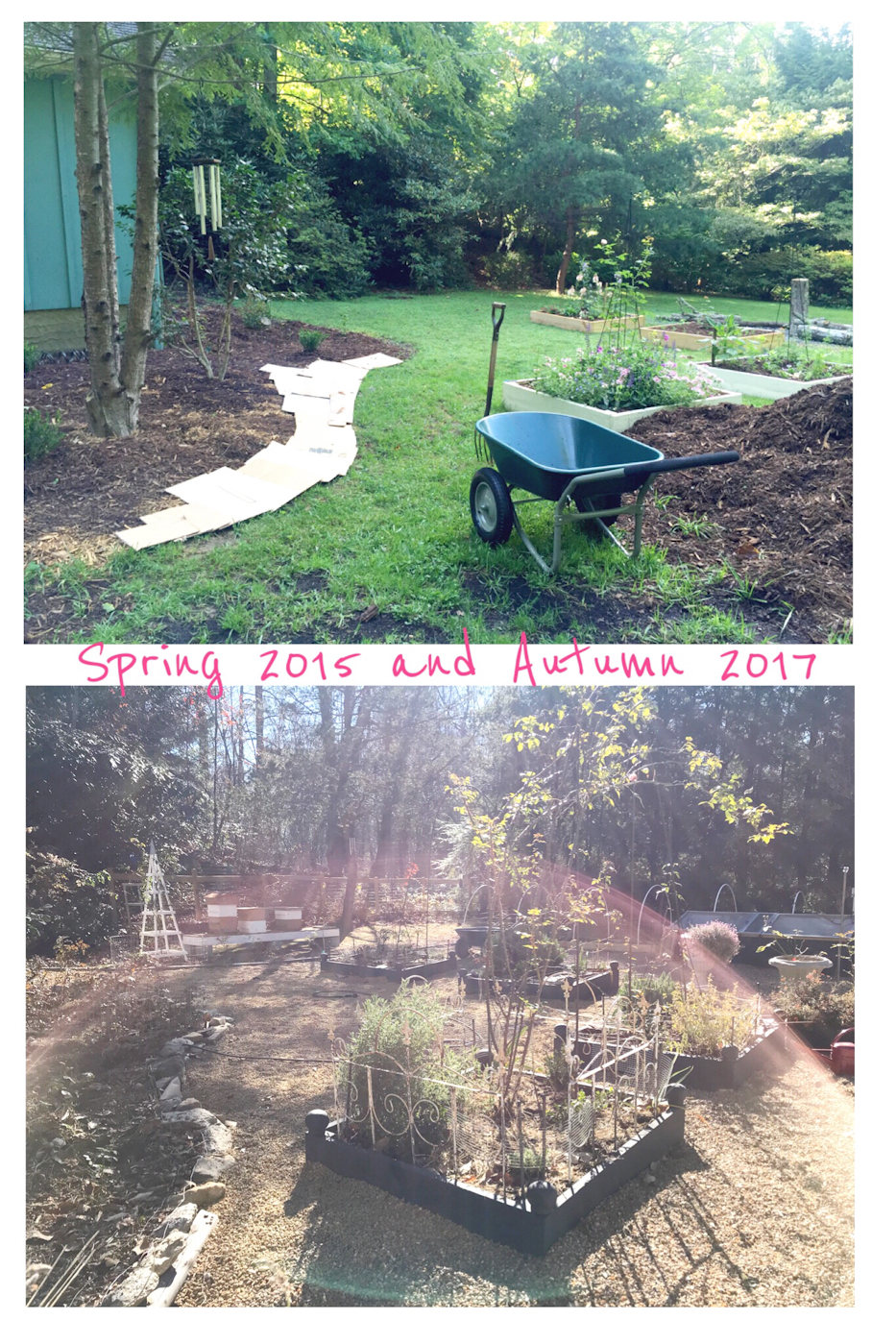 Again, improving the drainage of this area was key so that's a big reason we extended the gravel courtyard even closer to the house. This photo was just taken recently and as you can see, I'm still putting nicer looking chicken barriers around the raised beds. That's my winter project!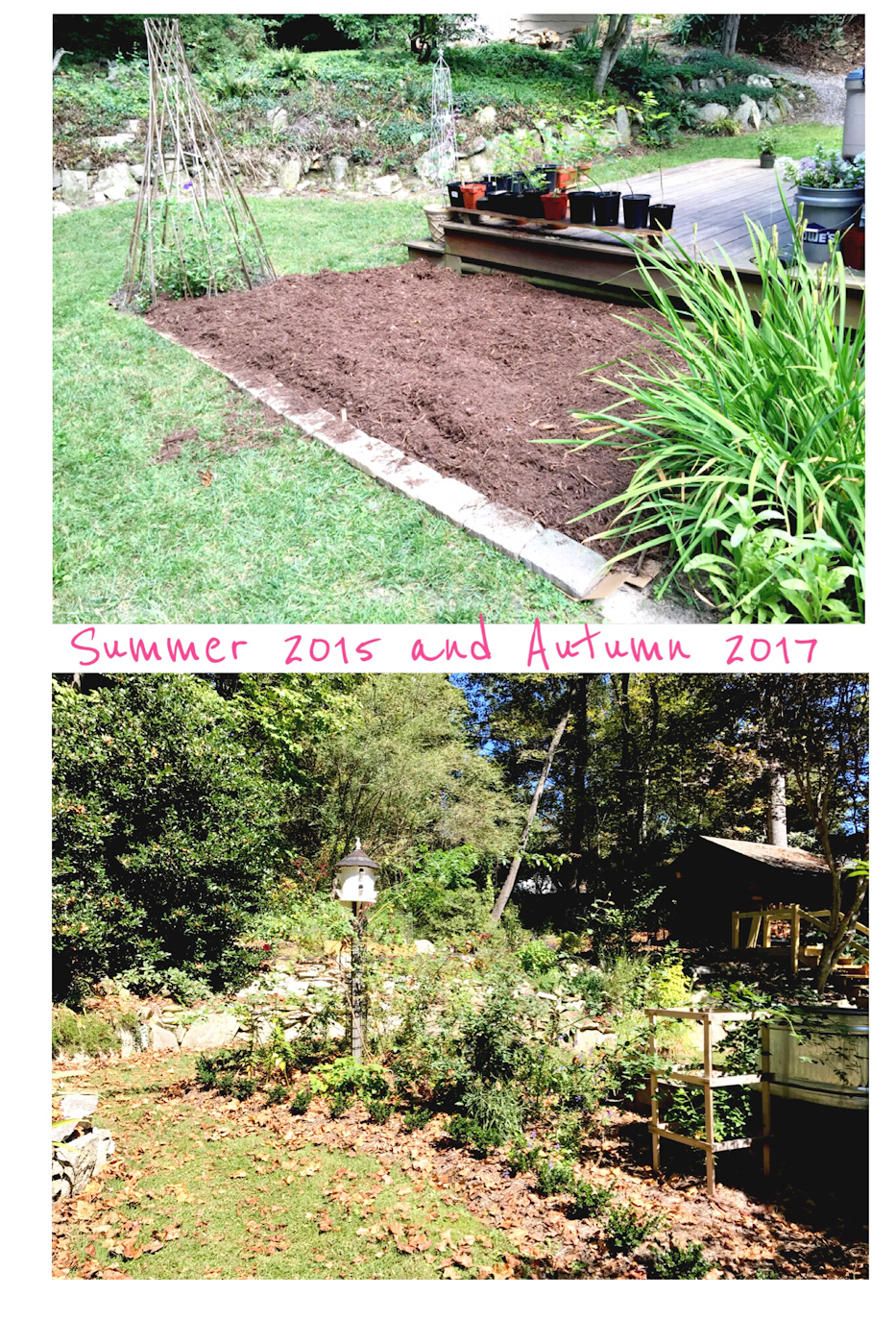 The side "dovecote garden" has been mainly ignored since I added the boxwood hedging. It's going to get some work done on it this spring so it doesn't look so blah. Eventually, the grass path will be replaced with, you guessed it, more pea gravel.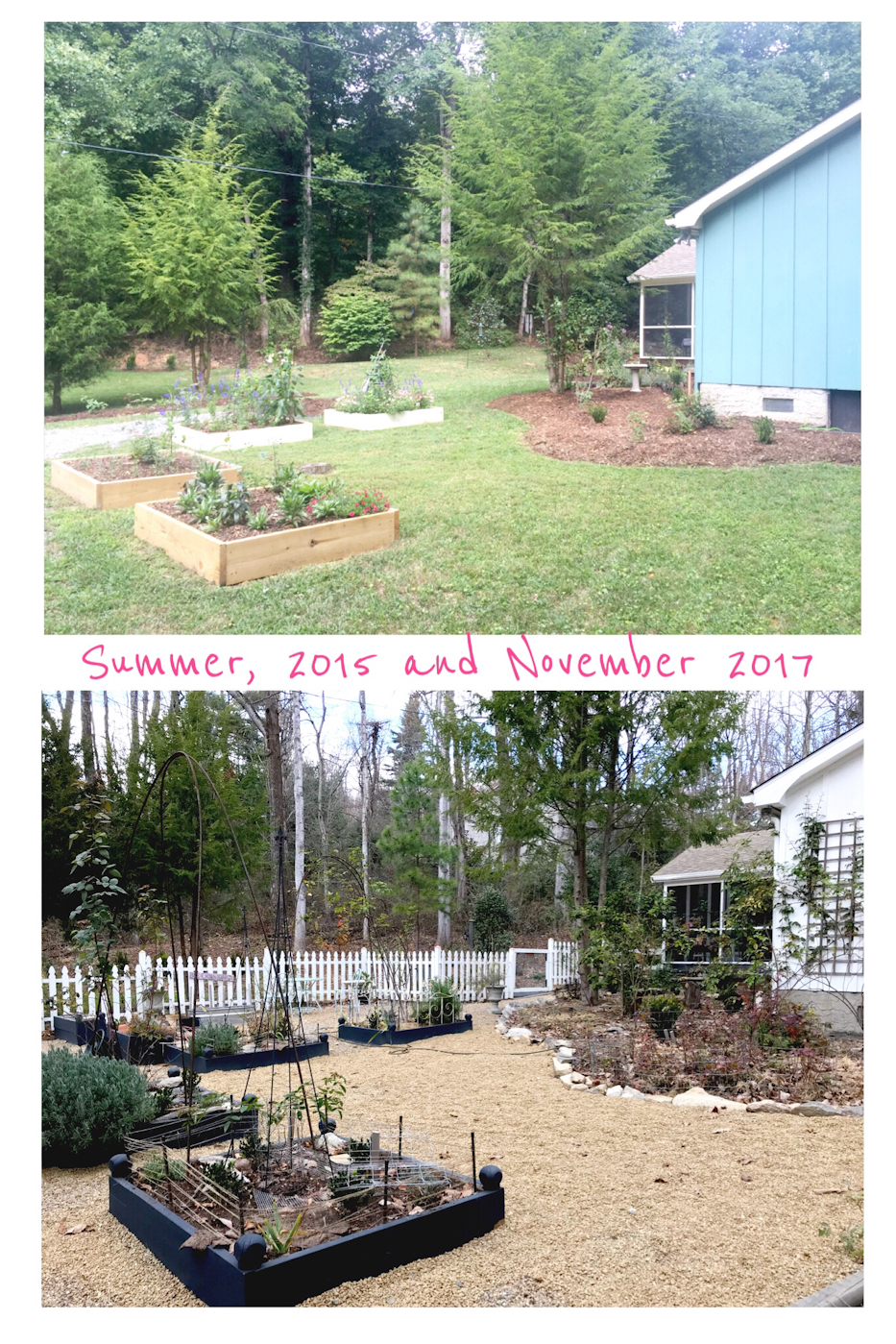 Are you seeing these ridiculous chicken barriers in the raised beds? The plan was to use the same kind of iron panels that are in that far bed. They're expensive, though, so I'm on the hunt to find something more suitable.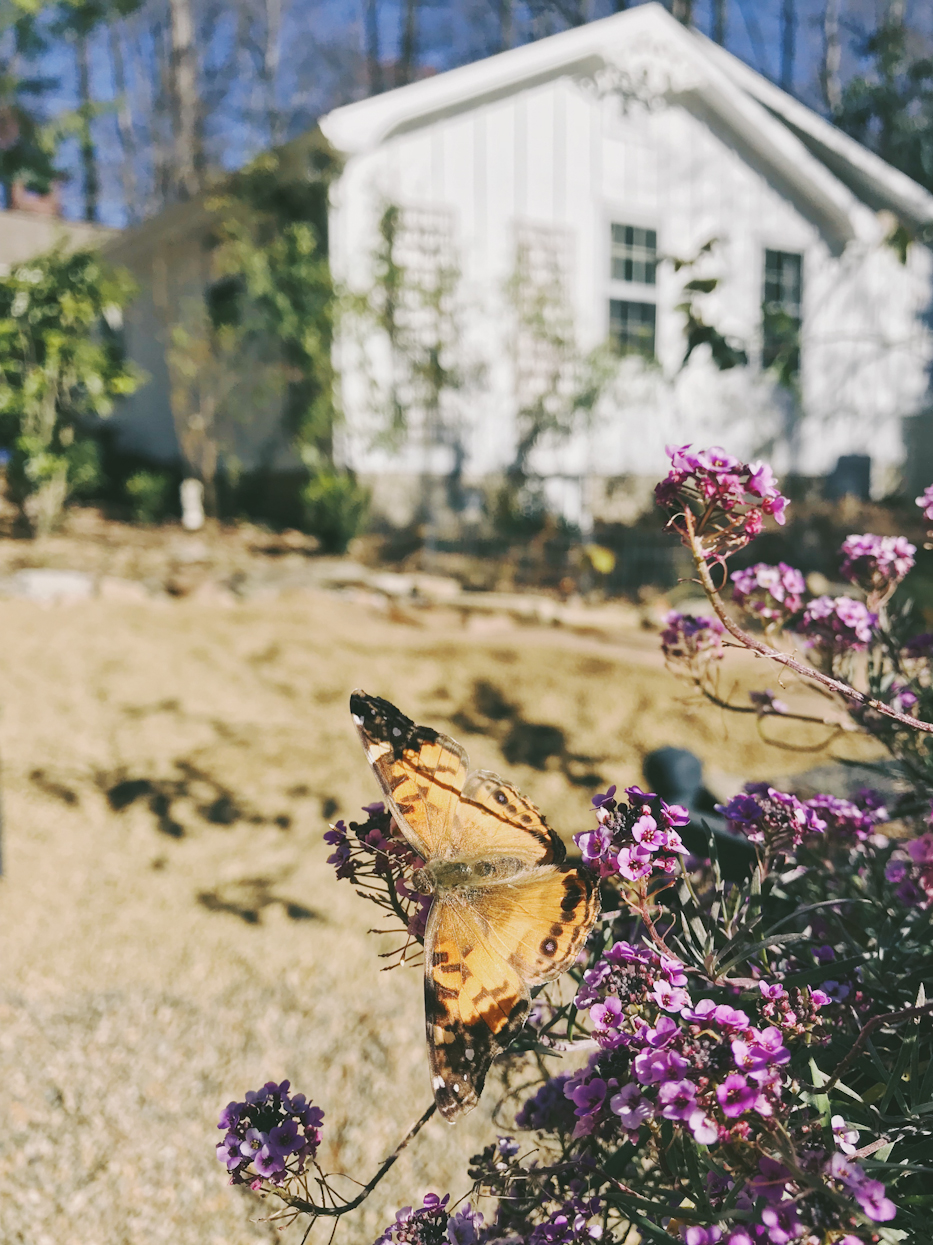 I hope you enjoyed the short tour! I promise to get back to pretty photos again once these projects level out. So excited for spring already! Until then,