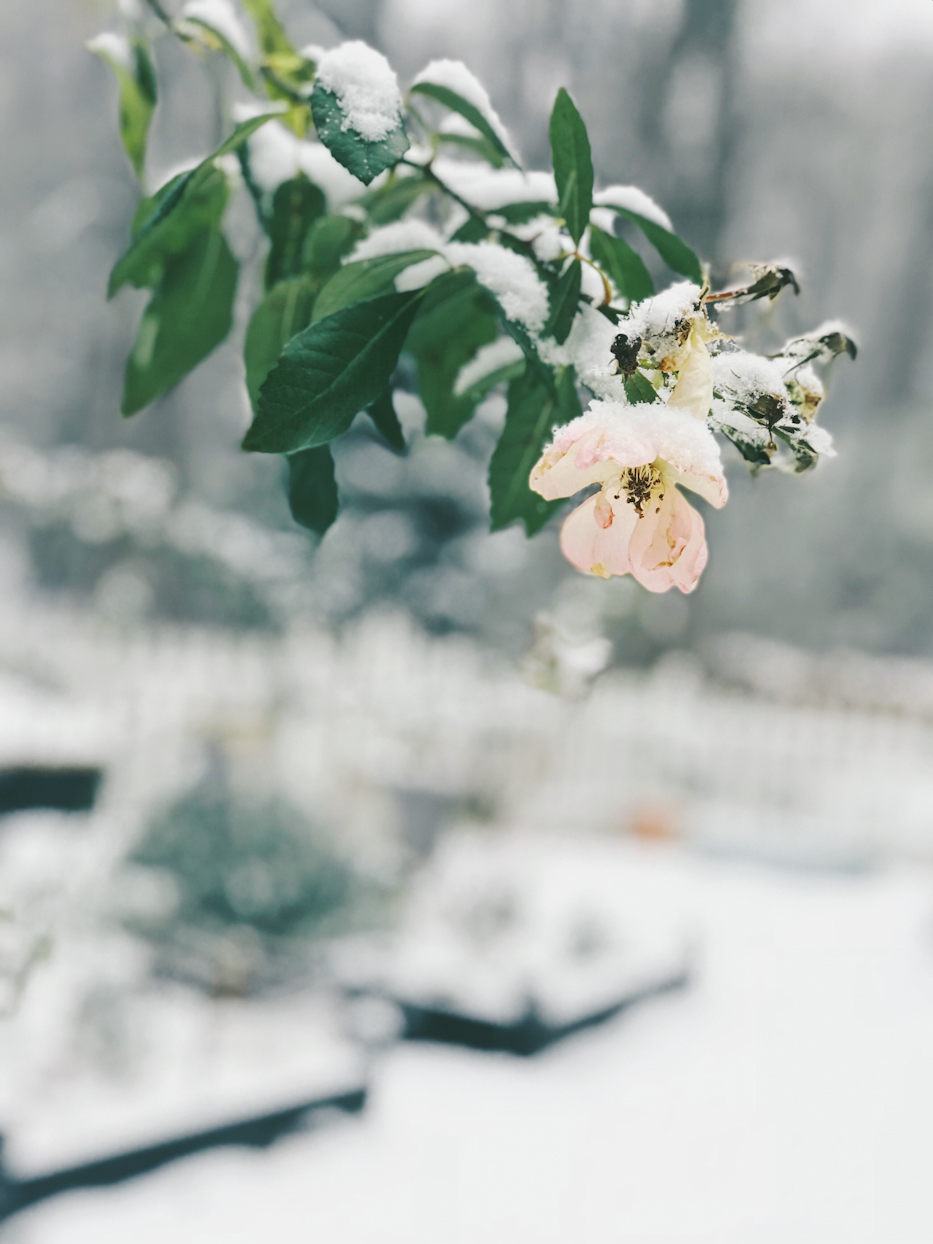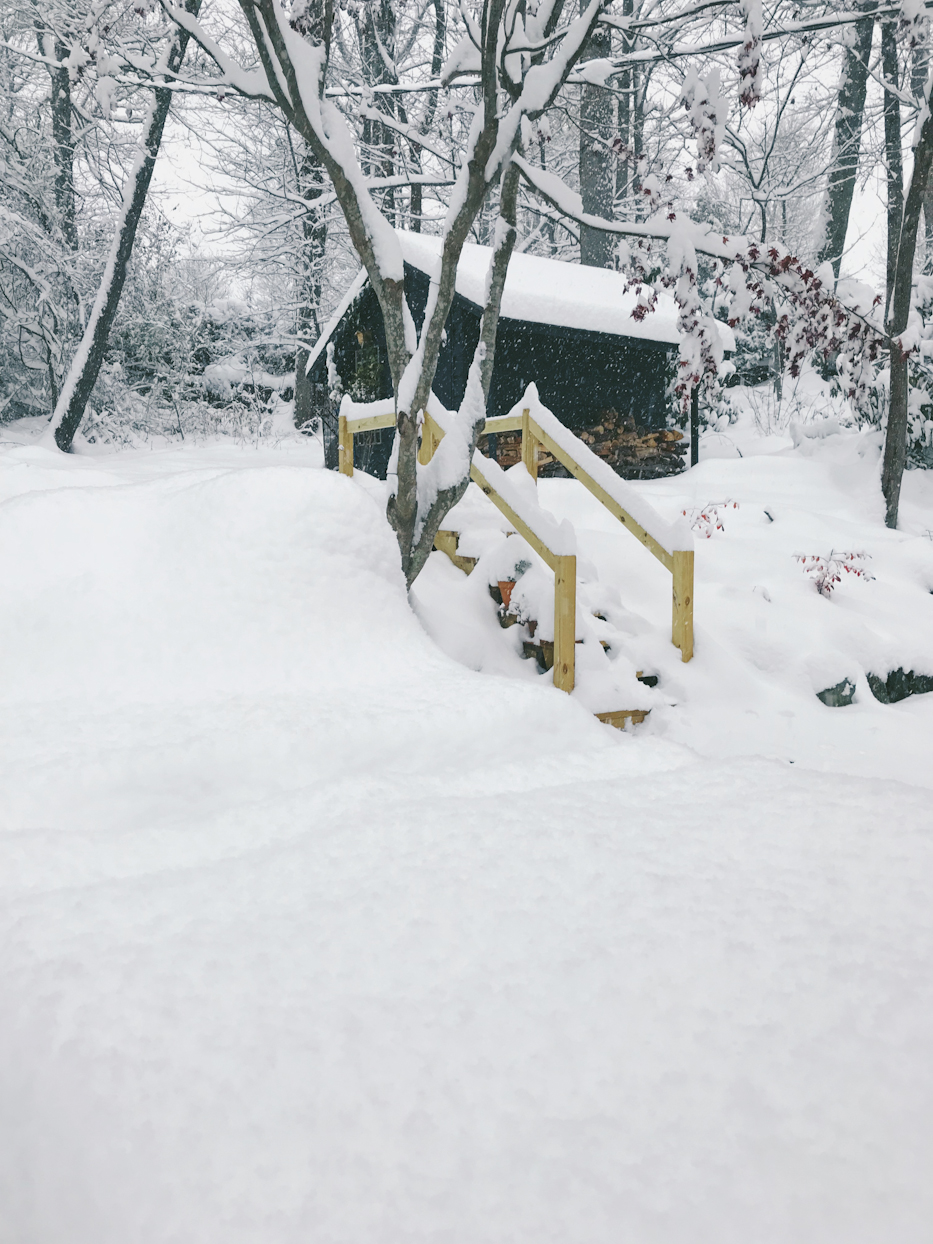 The first snowfall here in WNC took everyone by surprise, including us. I expected a dusting of maybe 1-2 inches, but as I type this it's estimated we received over a foot. Something I've come to learn about the weather on our little mountain top is it's never done by halves.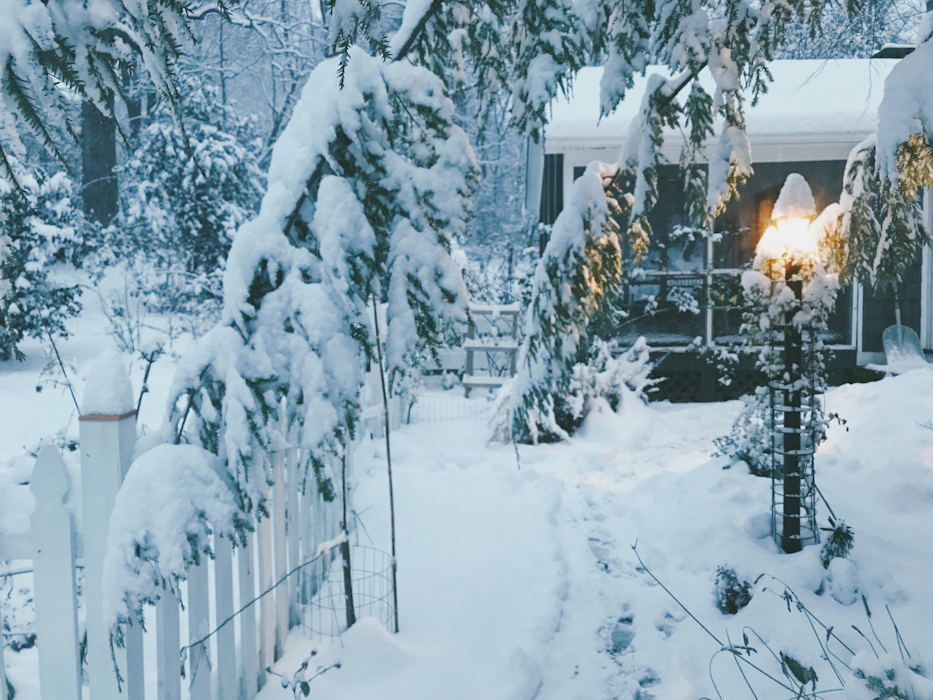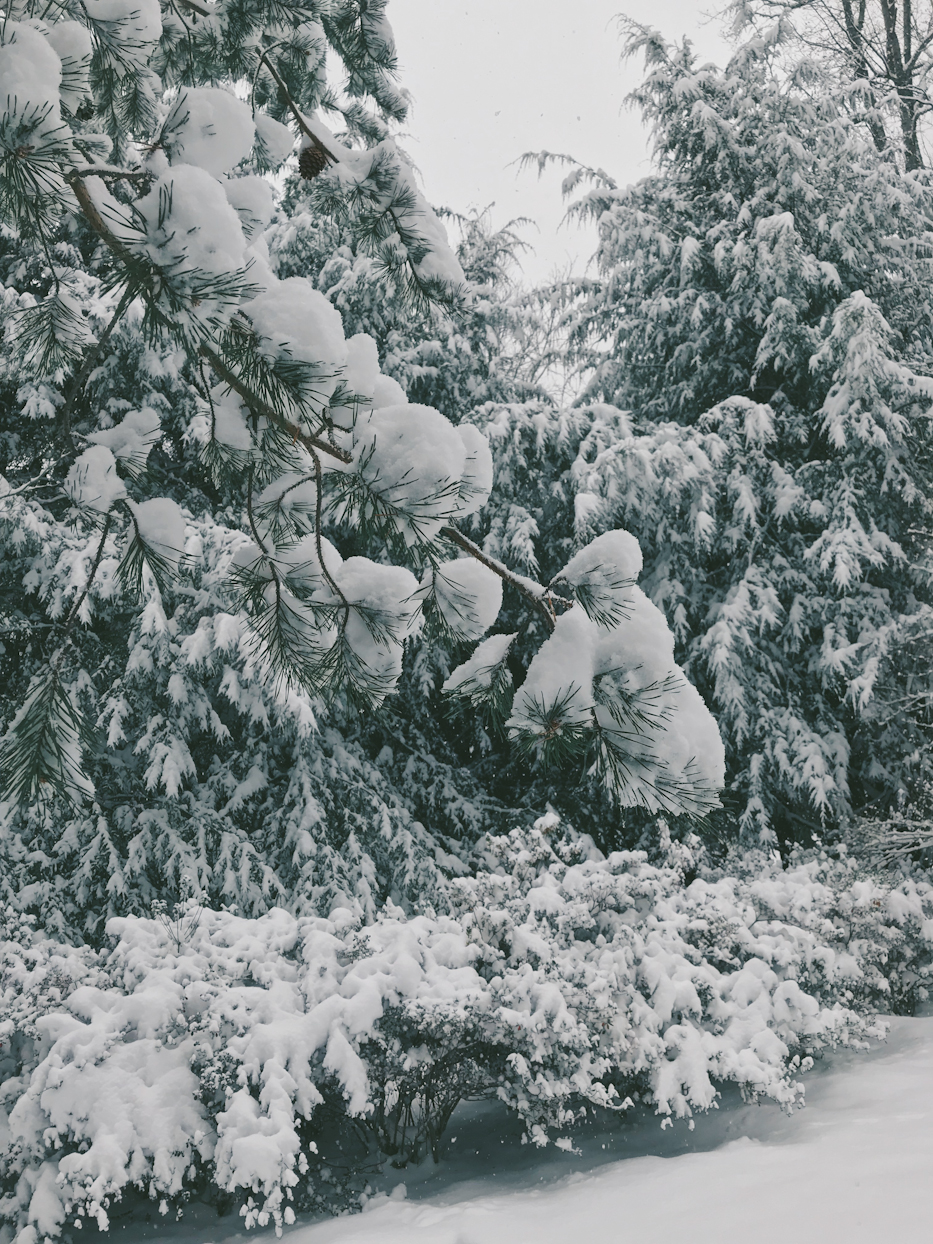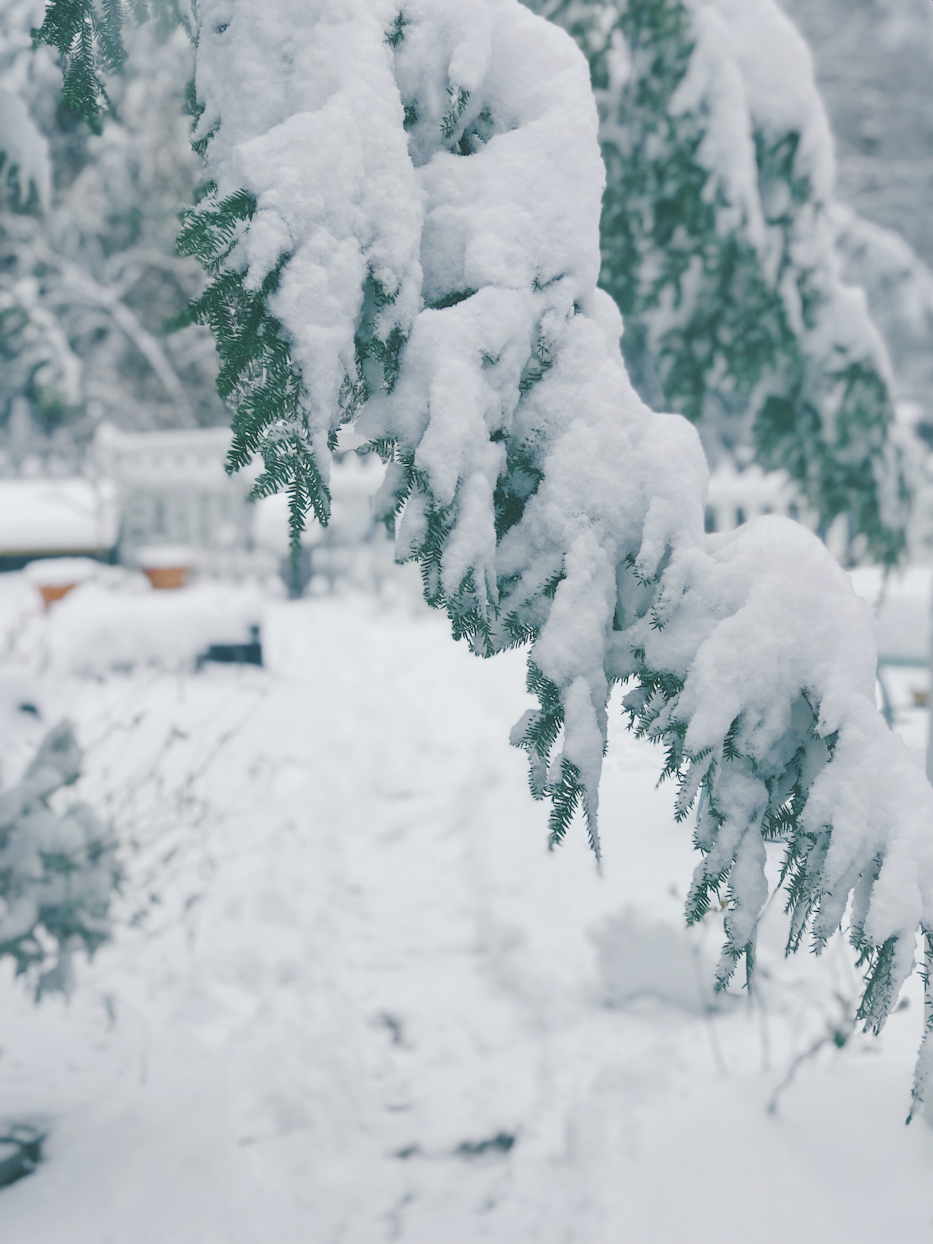 The morning the storm rolled in, we had arranged to visit our daughter who lives about 20 miles away–down the mountain and across winding, country roads. Without yet realizing how bad it was going to get, we thought we'd keep our plans and stop by for a little while. I'll bet you can guess where this story is headed.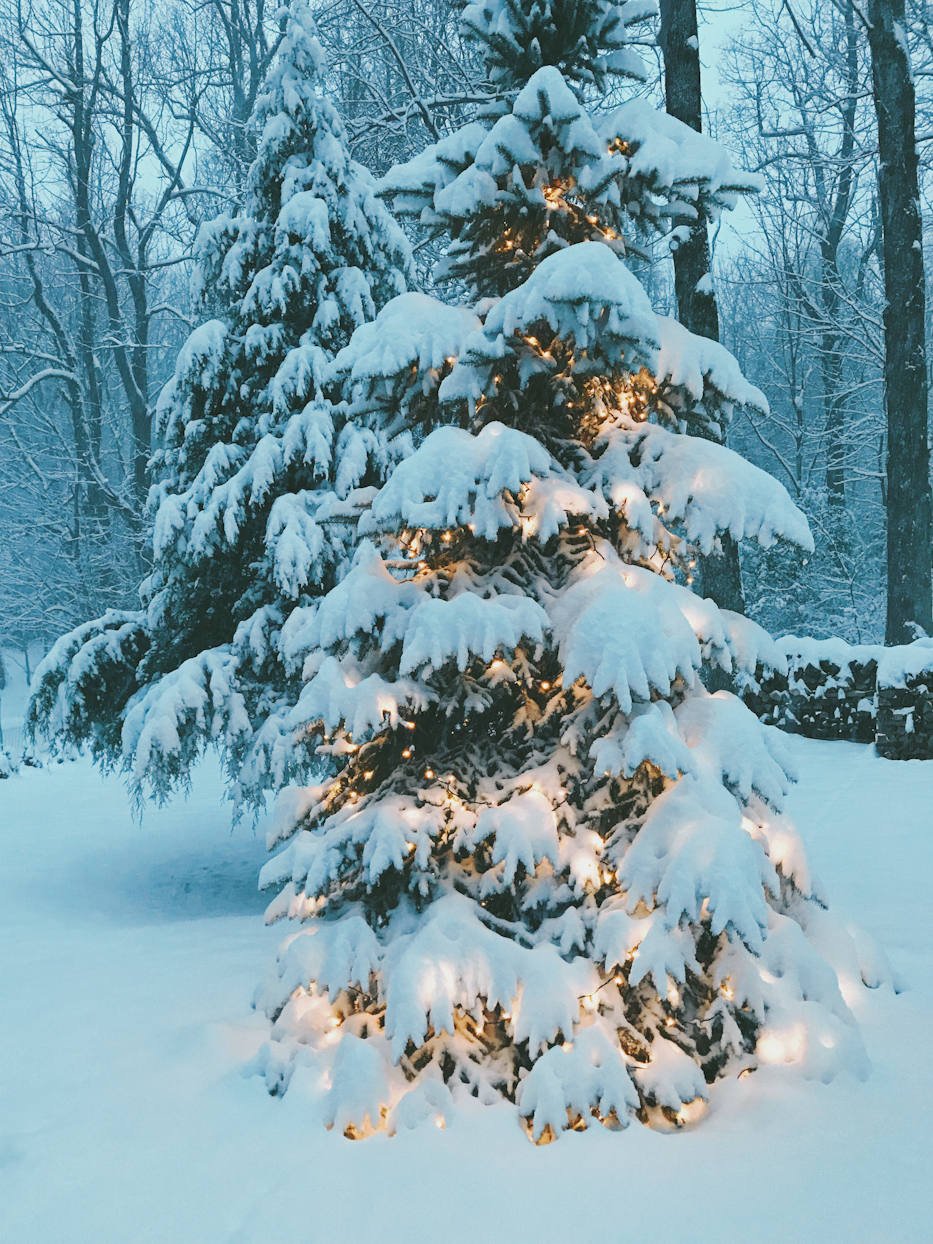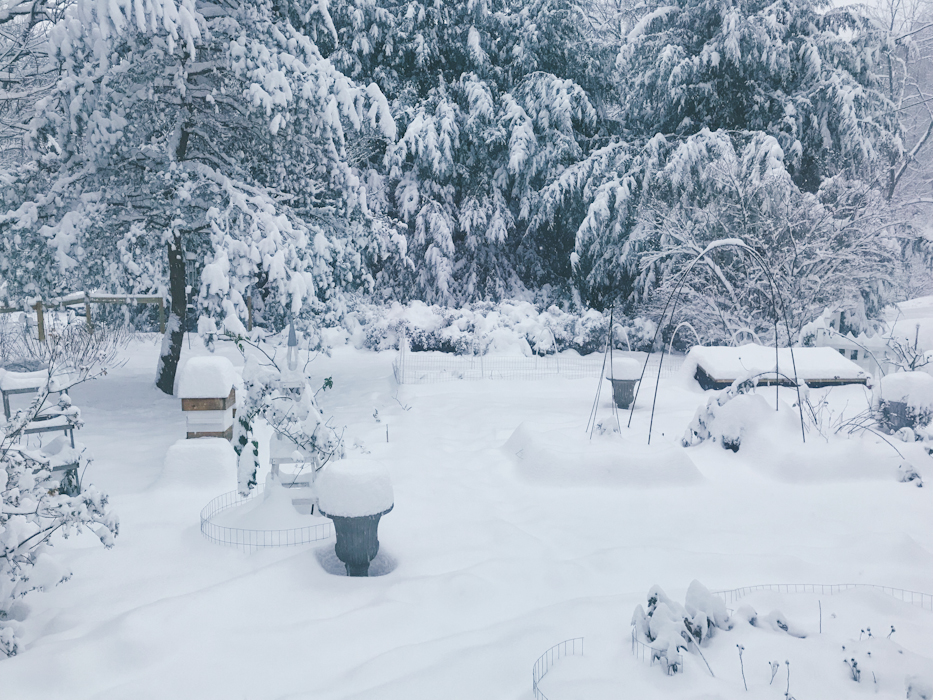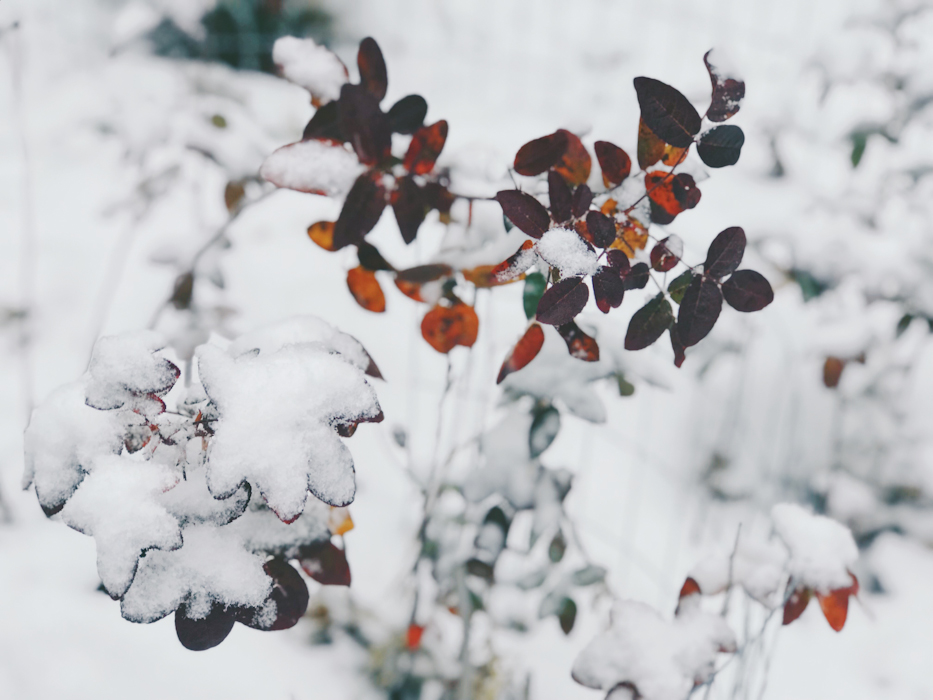 After about an hour or two, the snow started to come down with real gusto and we realized we had better get home immediately. Let me tell you, even after having driven through some crazy winter storms living in Pennsylvania for 20 years, this was the scariest drive, ever. North Carolina, and the rest of the south, does not have the infrastructure to deal with this kind of weather.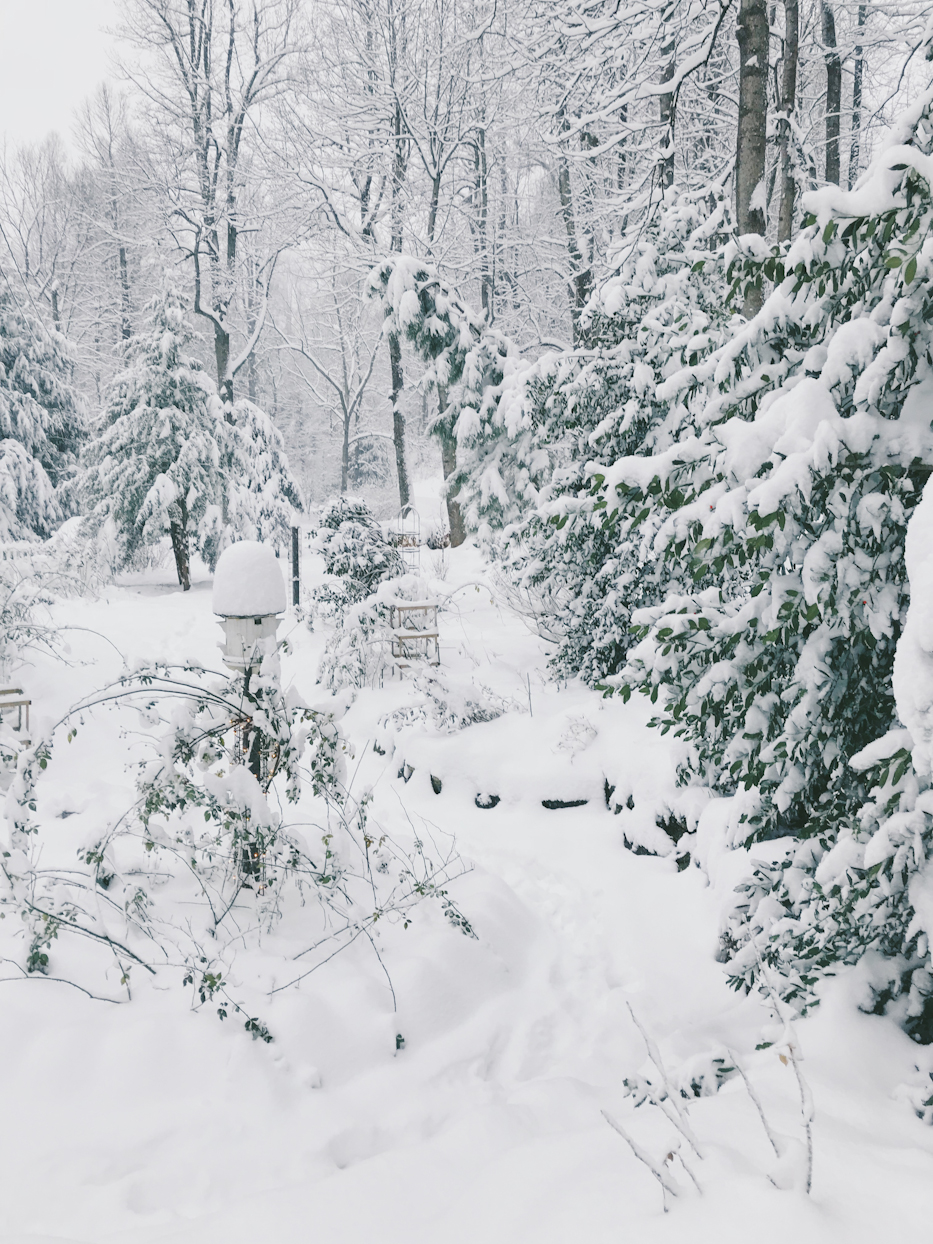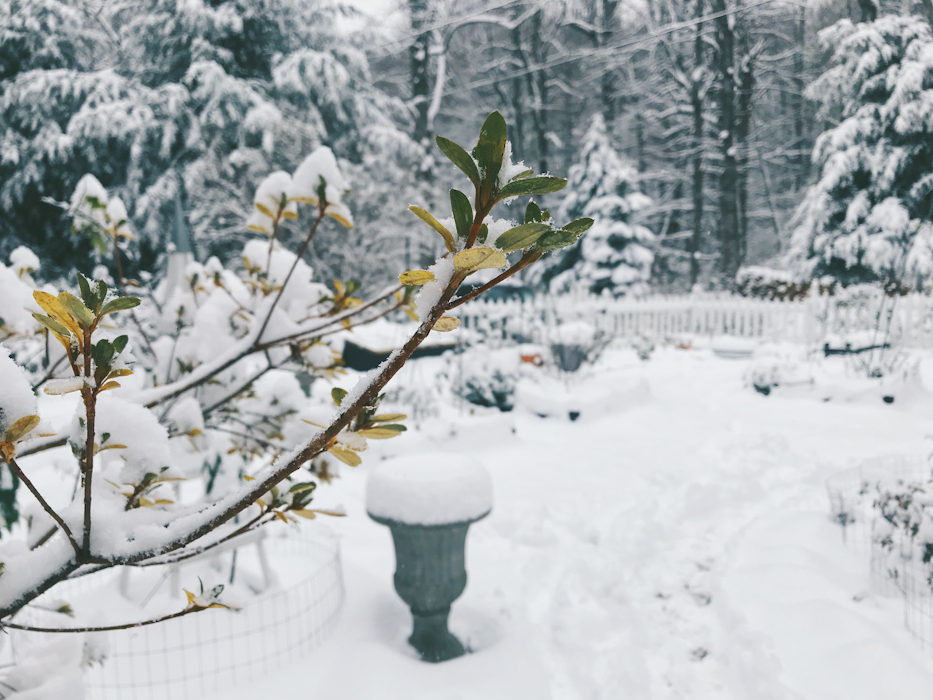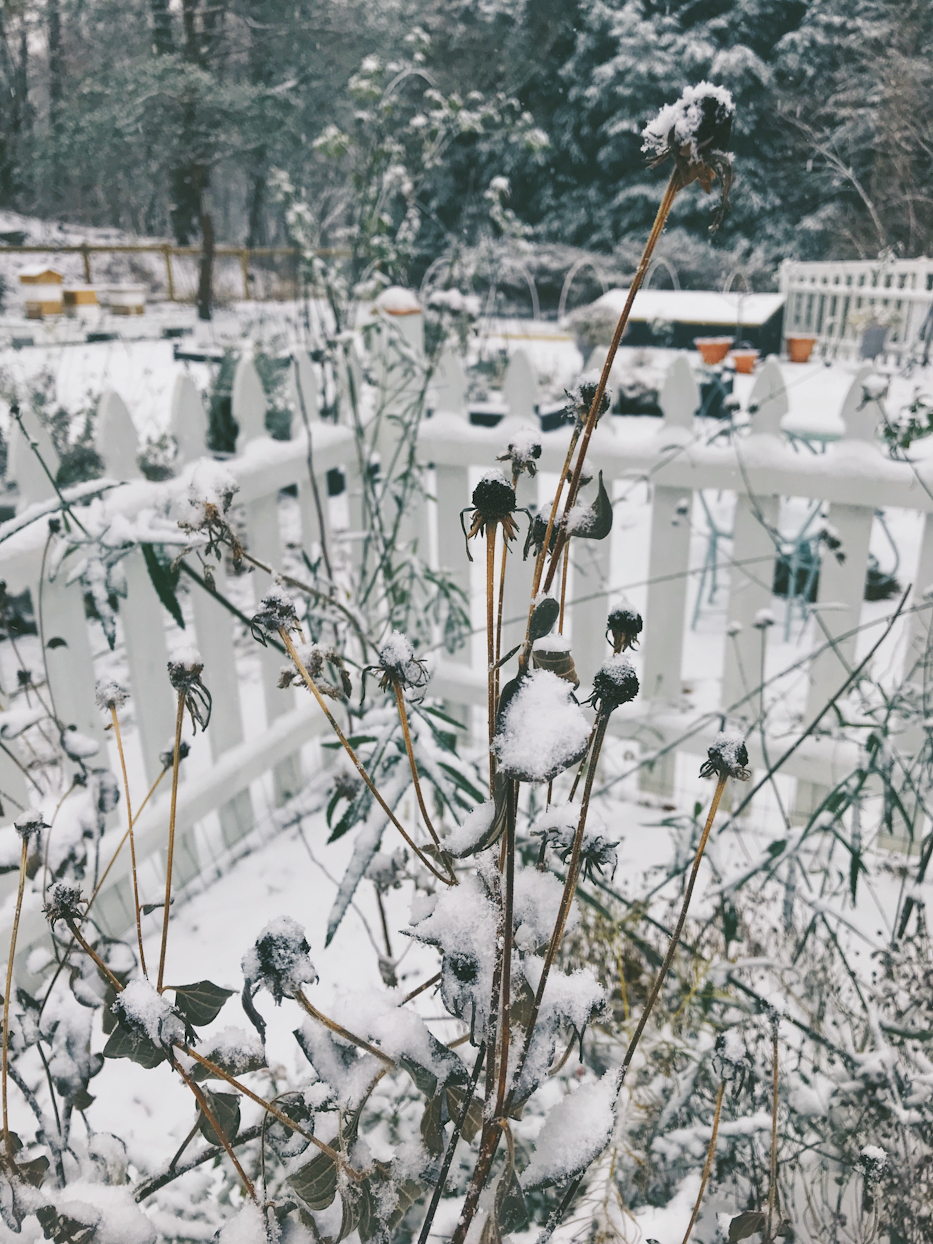 Several times I feared we were going to roll over in a ditch and for most of it I was just praying to get home because I was so worried about our pets being left without our care. If we didn't make it back up the mountain, and we almost didn't, chances were fairly good we wouldn't for quite some time. So here's me sending a huge shout-out to the mister whose expert driving skills got us back in one piece. (He used to drive an ambulance back in PA and thank goodness for that practice!)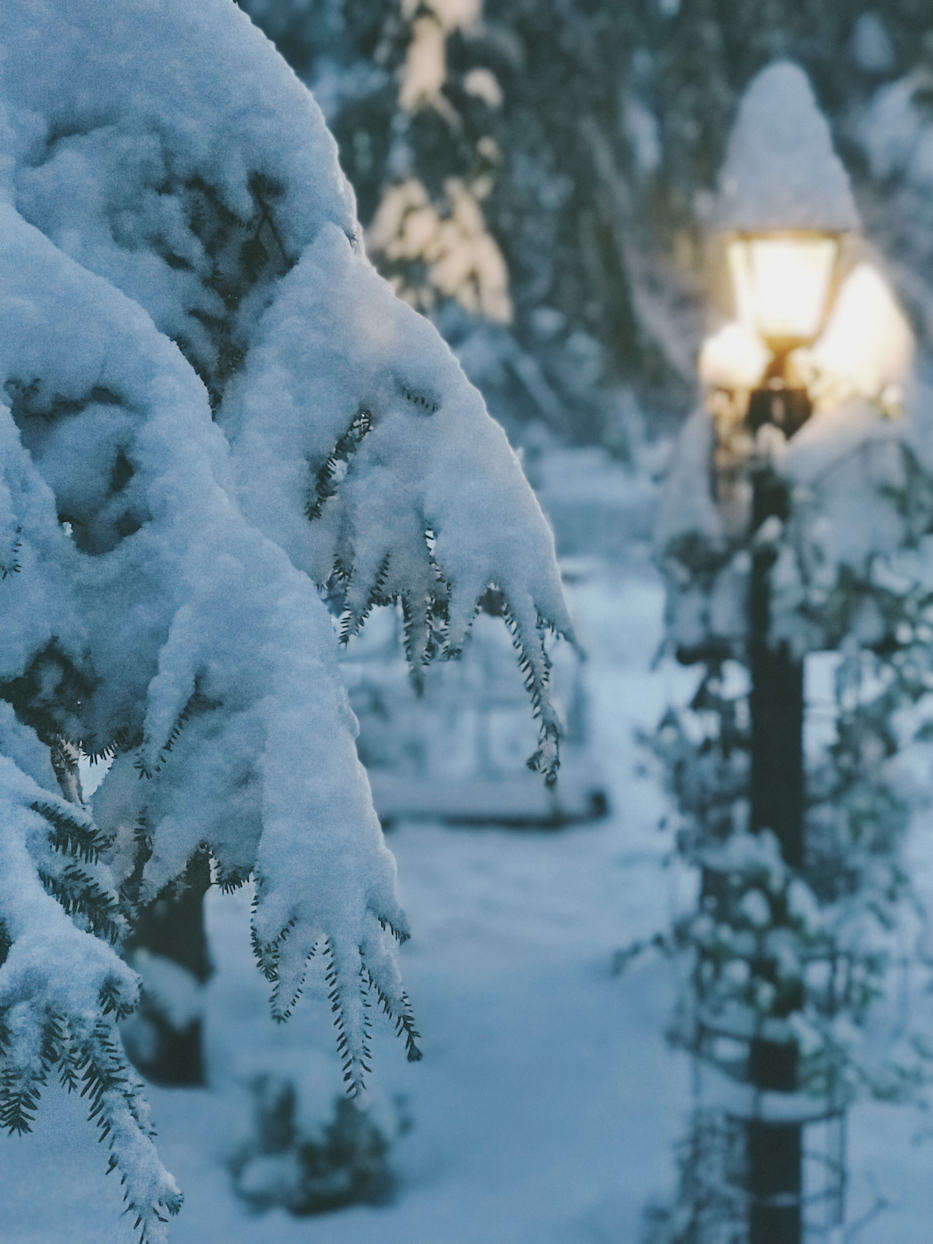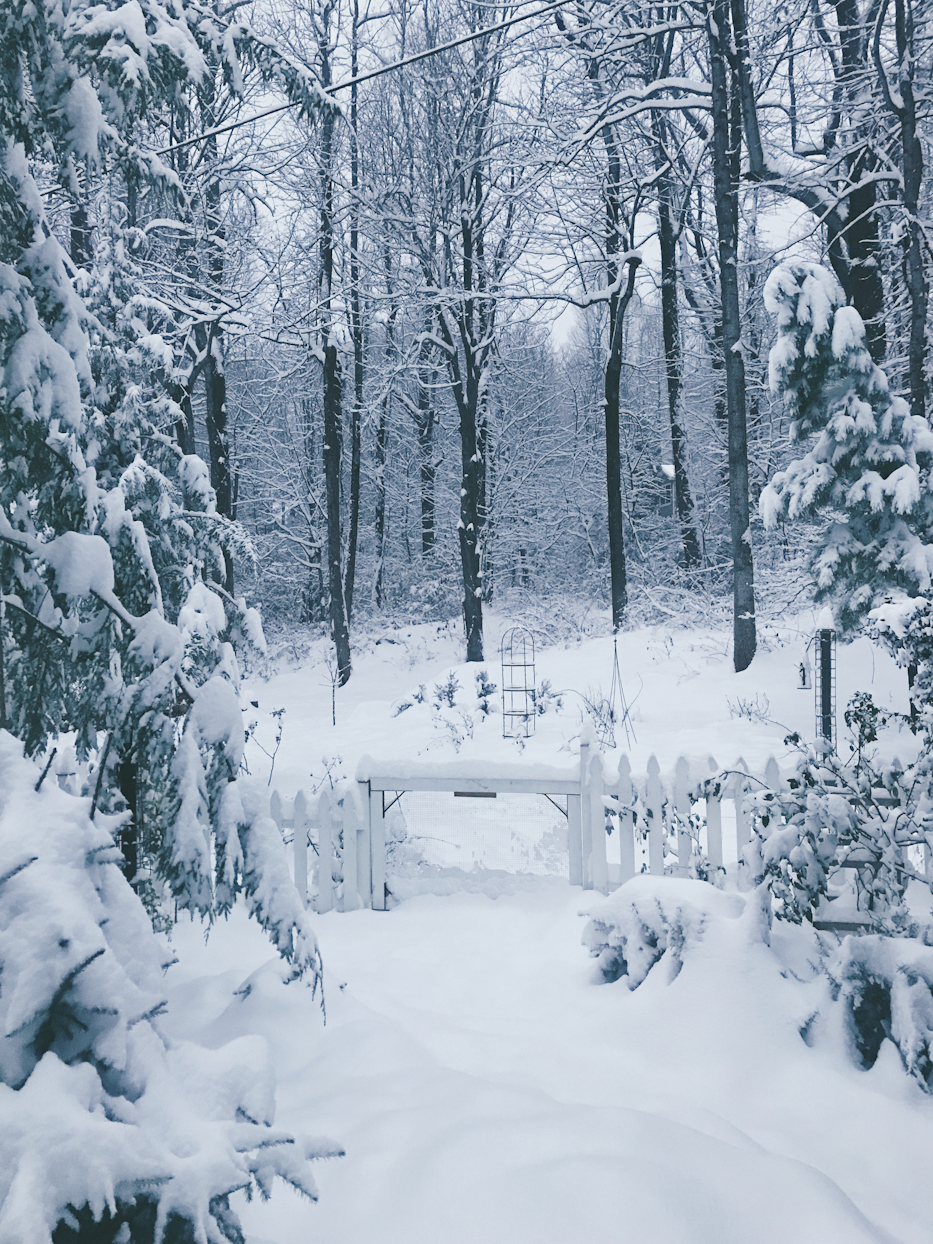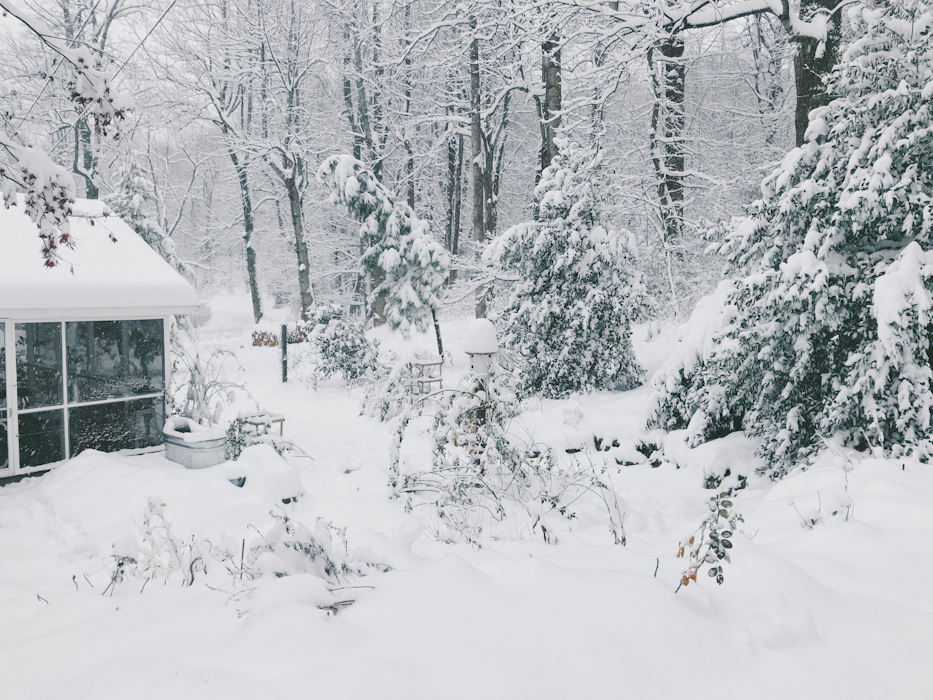 Now that we're back home, with the pets all safe and snug and a cozy fire merrily crackling, we're quite happy and enjoying the beauty of the snow. It definitely feels very Christmasy!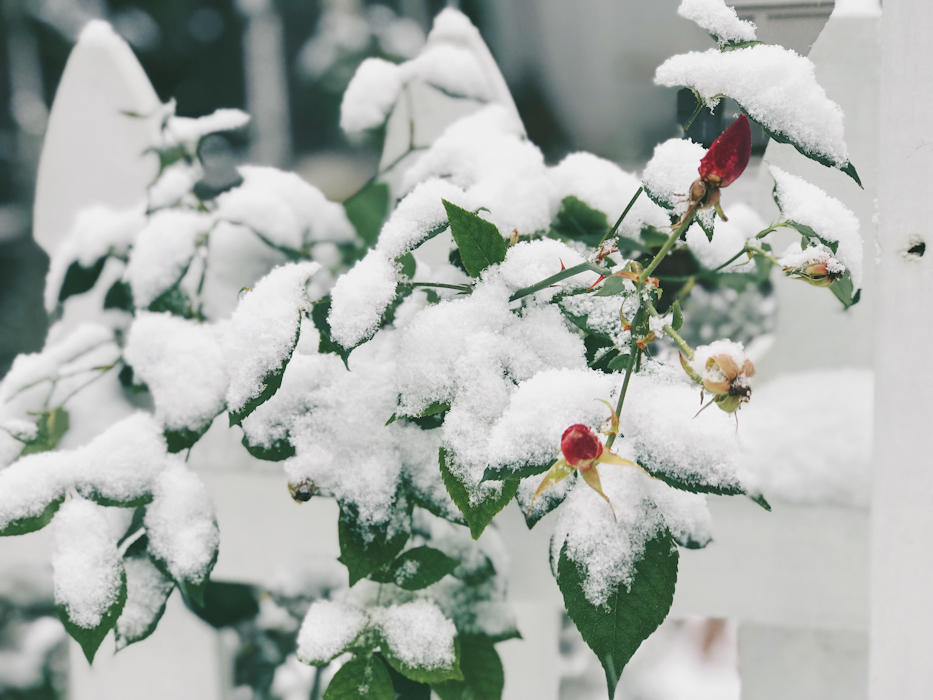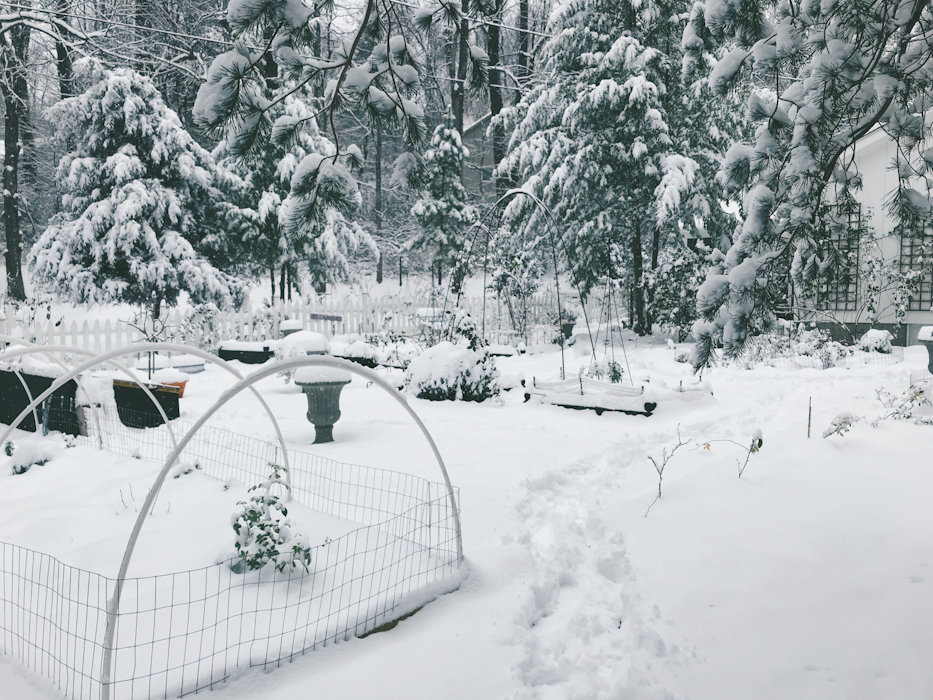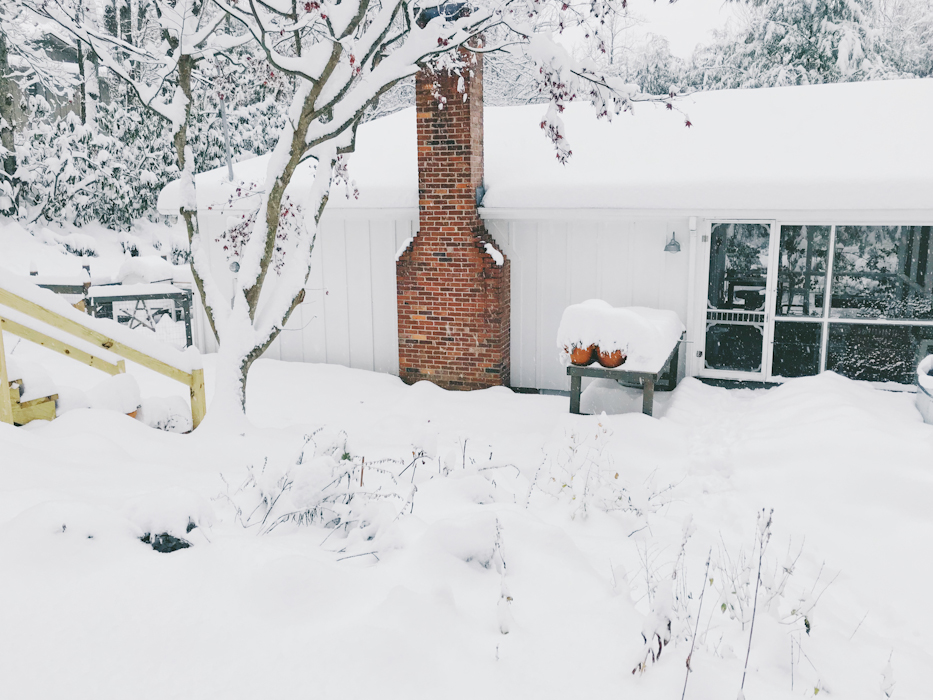 And I'm getting such a kick out of seeing how the snow can transform the garden while highlighting all the hardscapes and evergreens. It's definitely giving me the drive to get my "winter shrub garden" in place by this time next year. Wherever you are, I hope you are also feeling cozy, safe and snug this holiday season as you dream about spring!