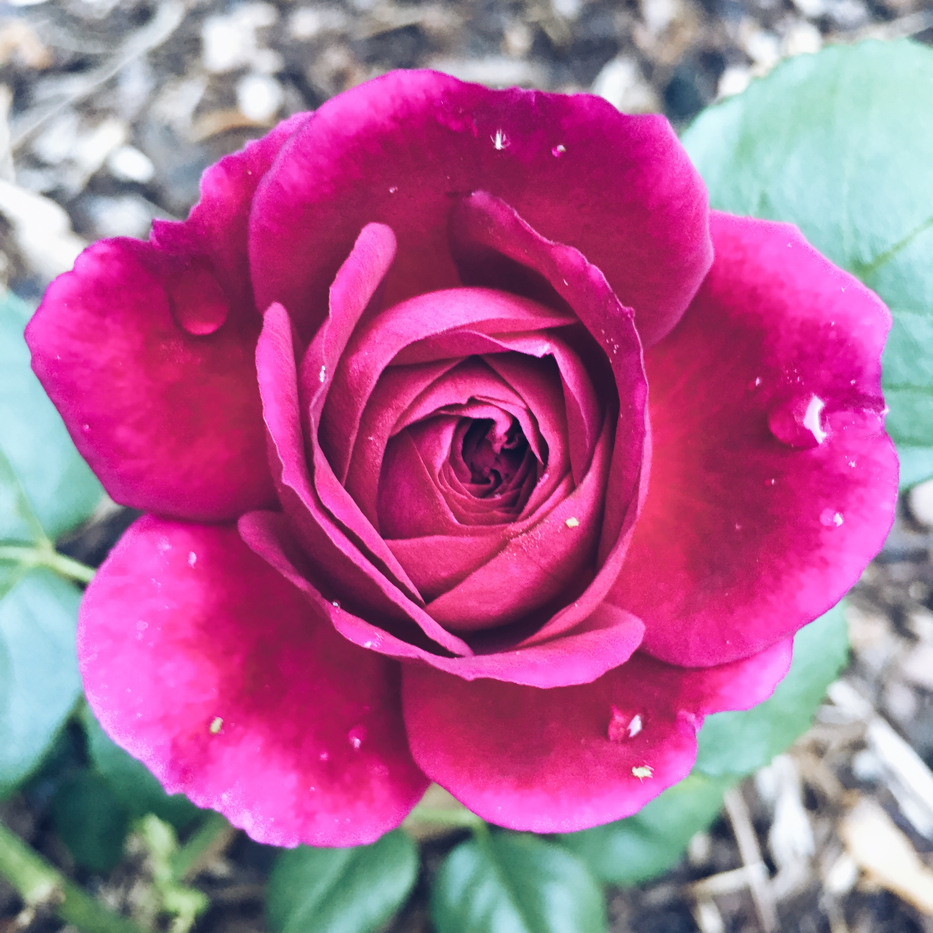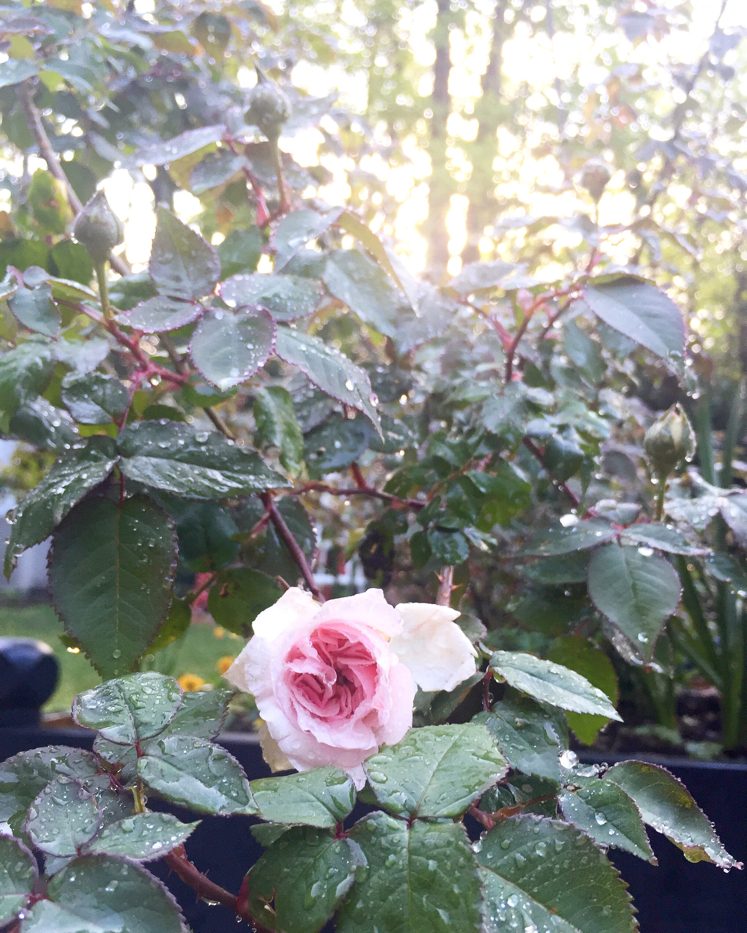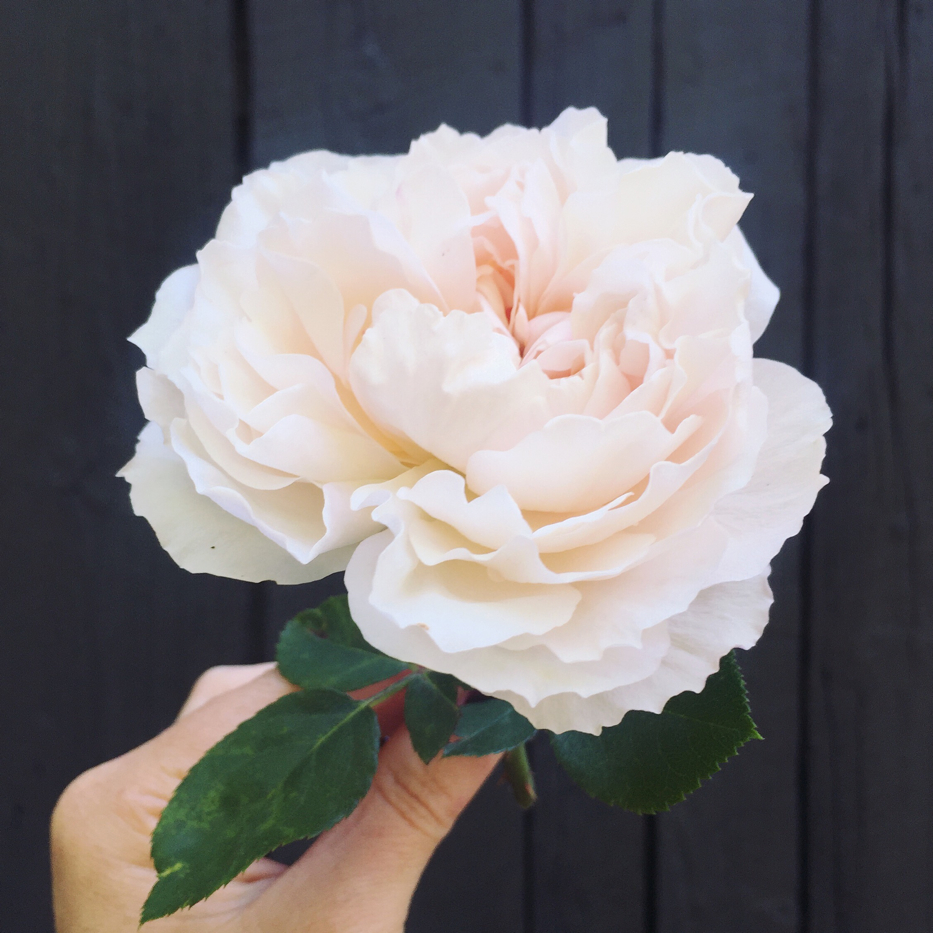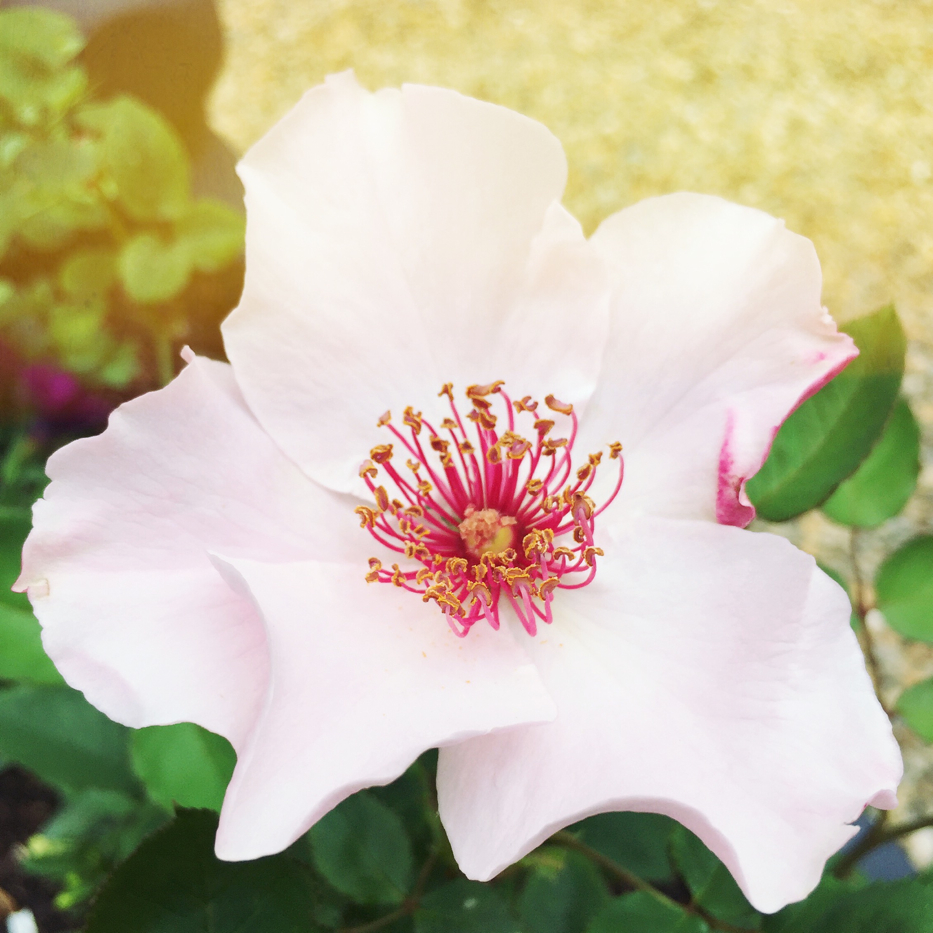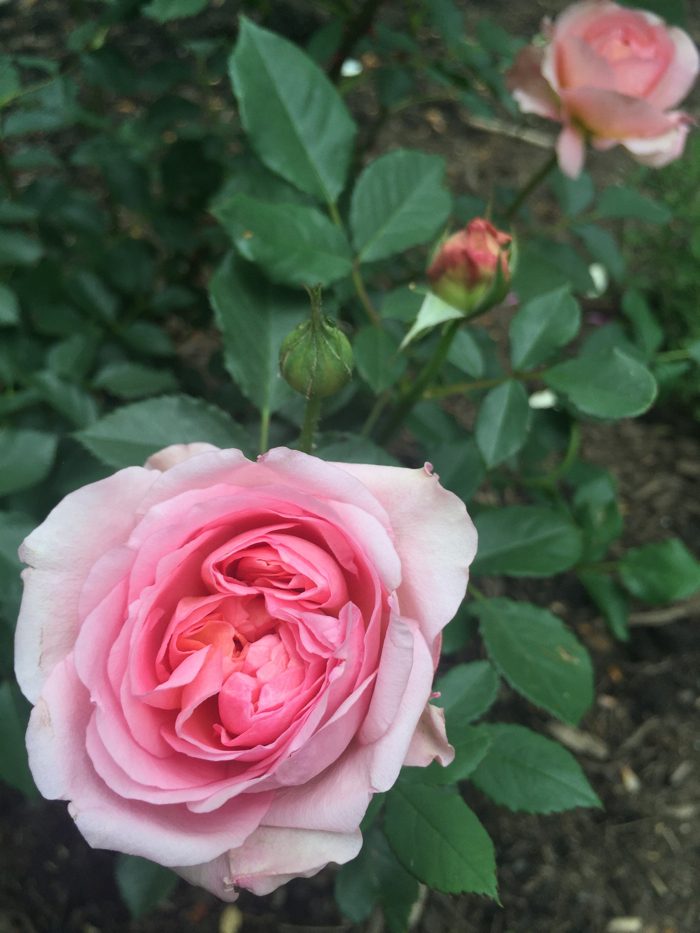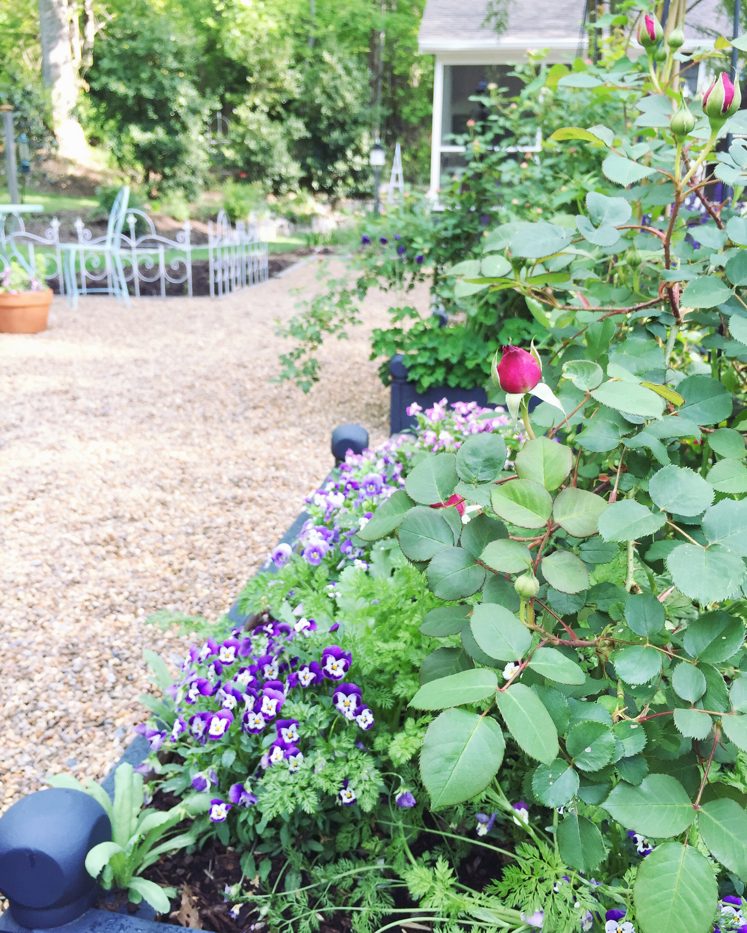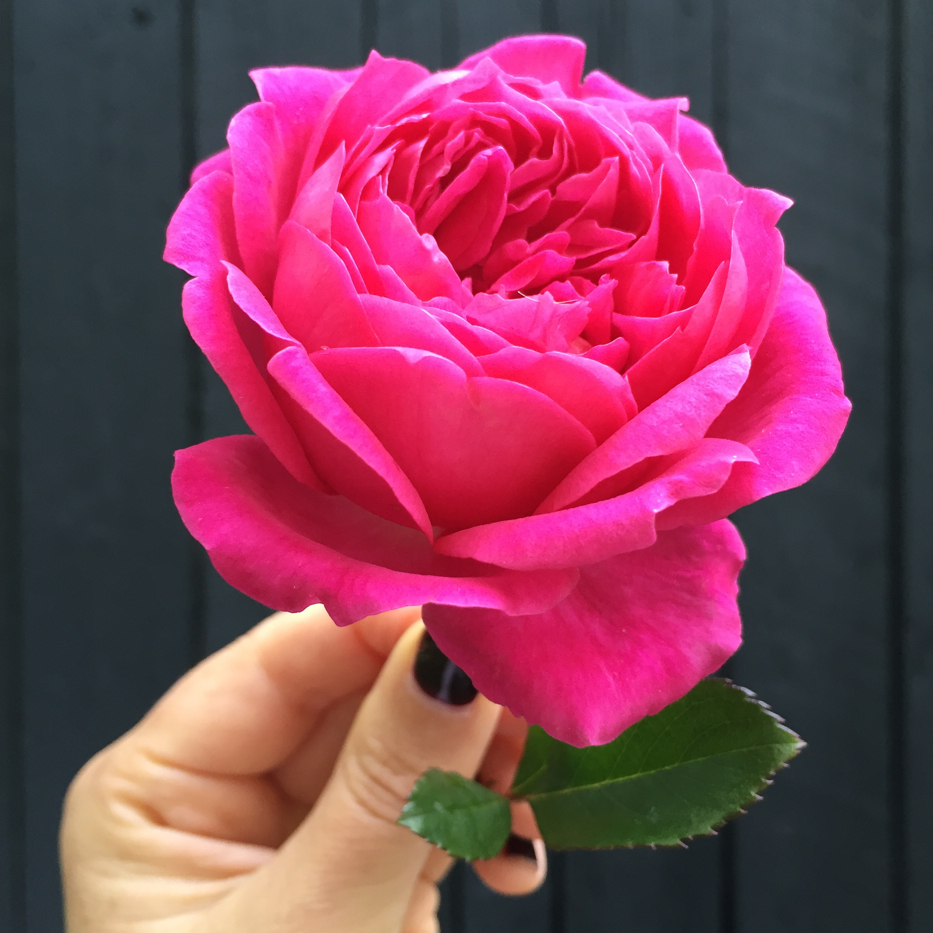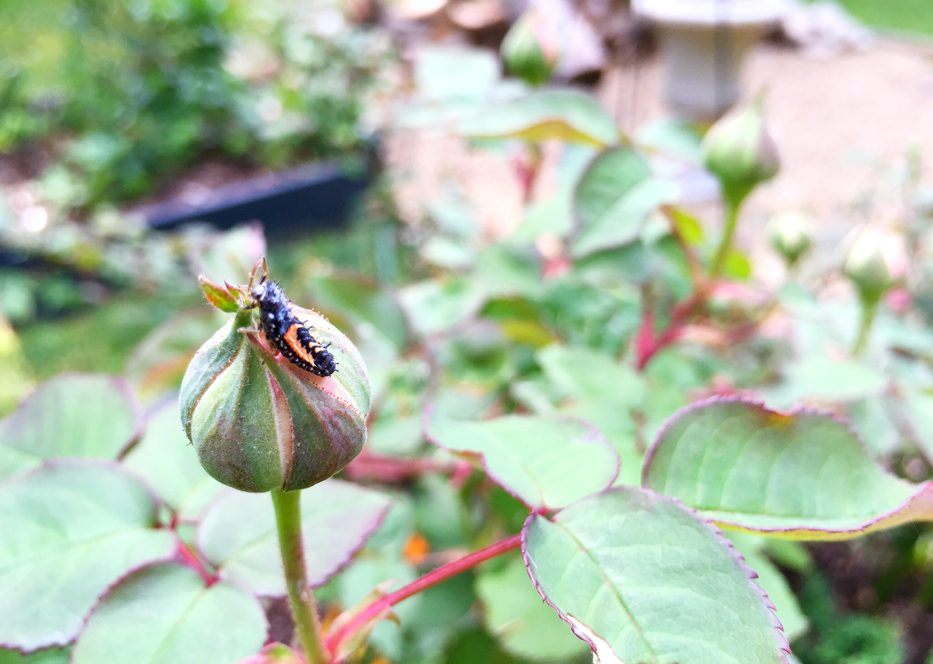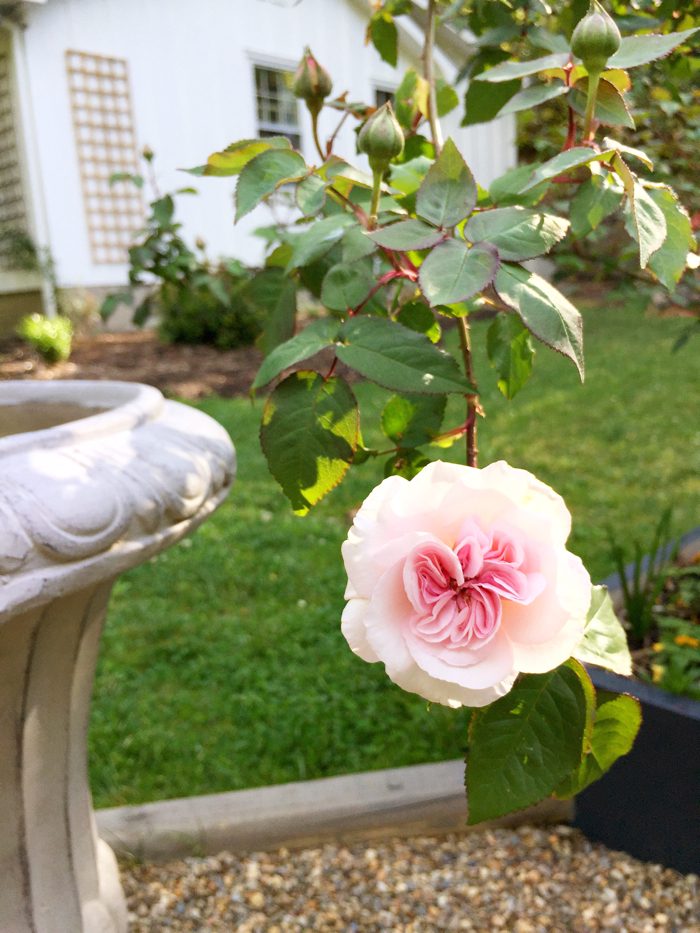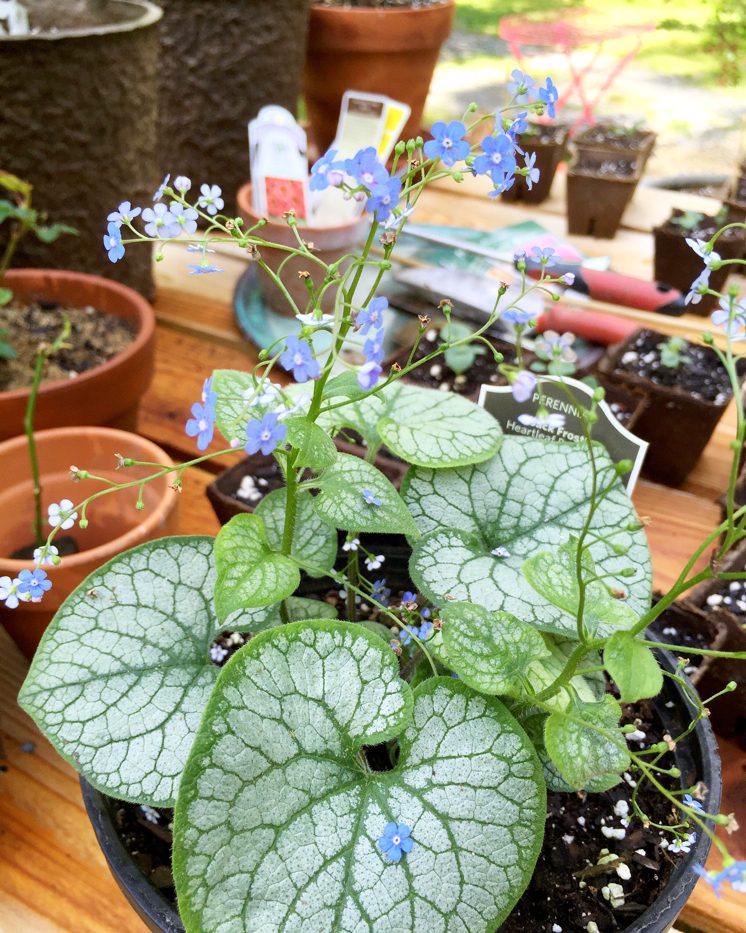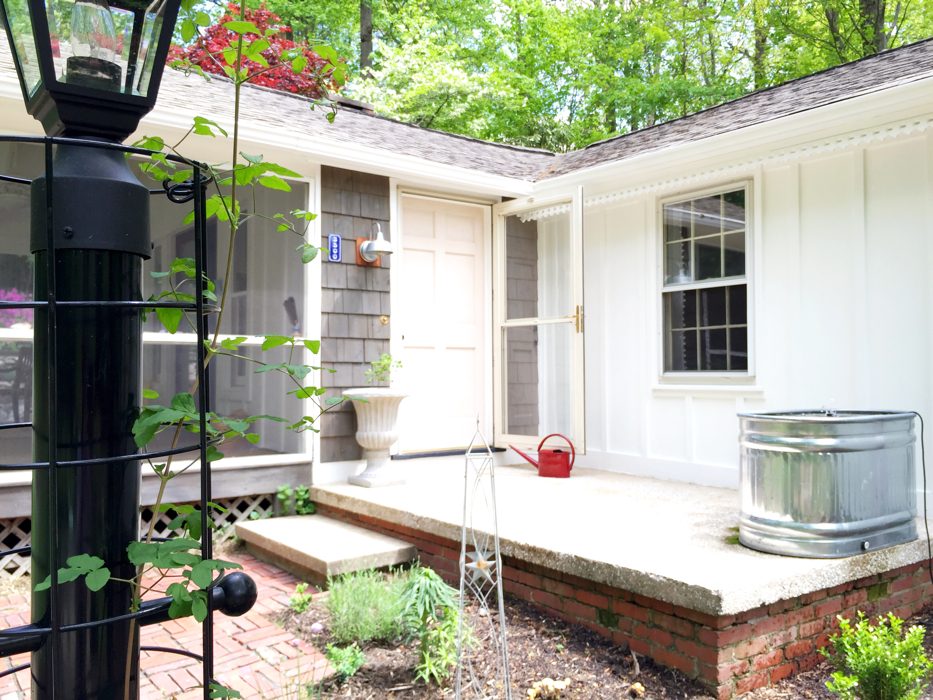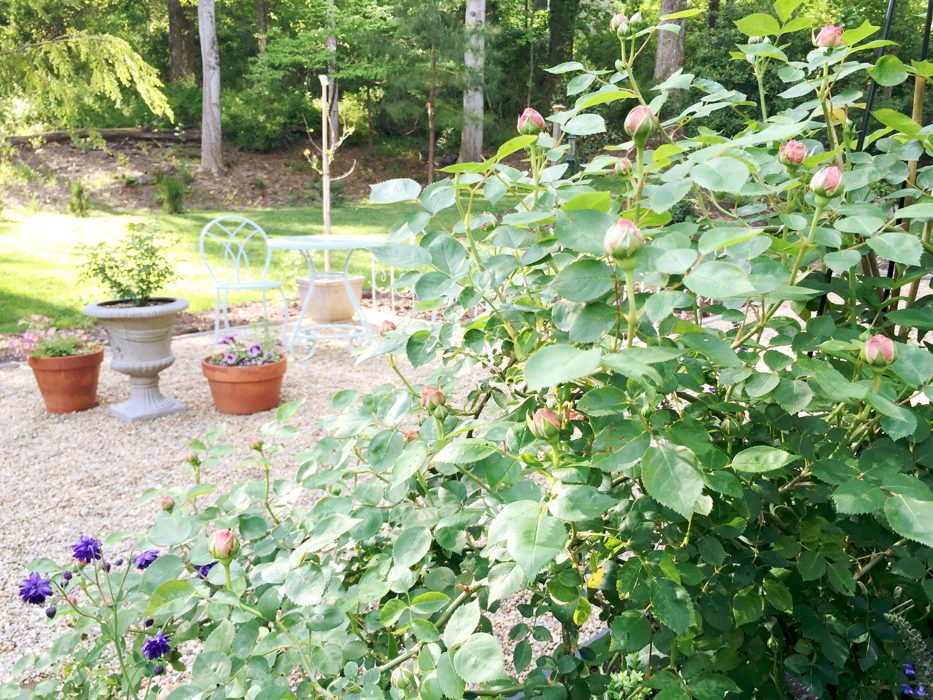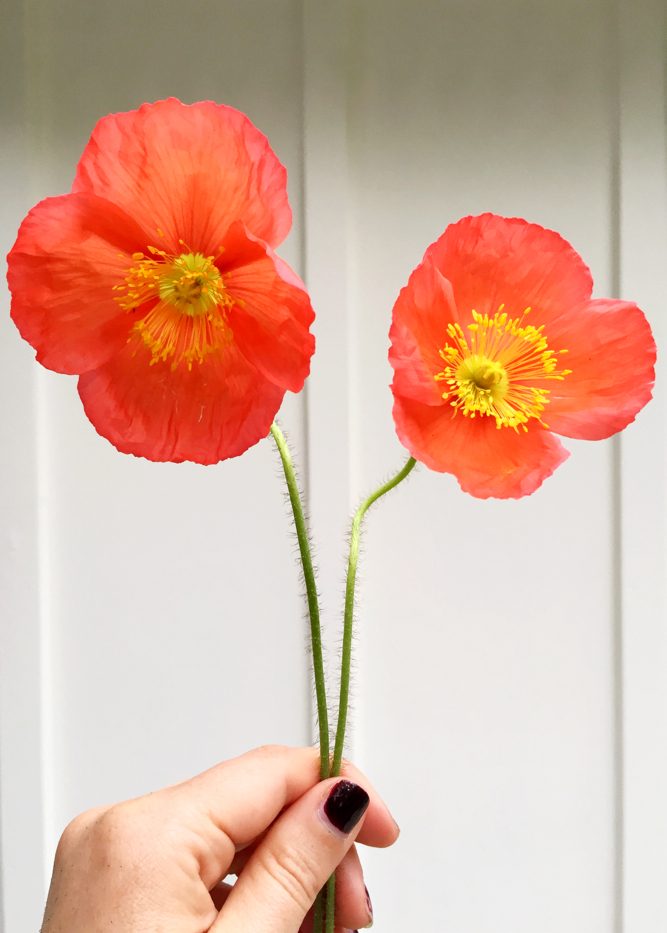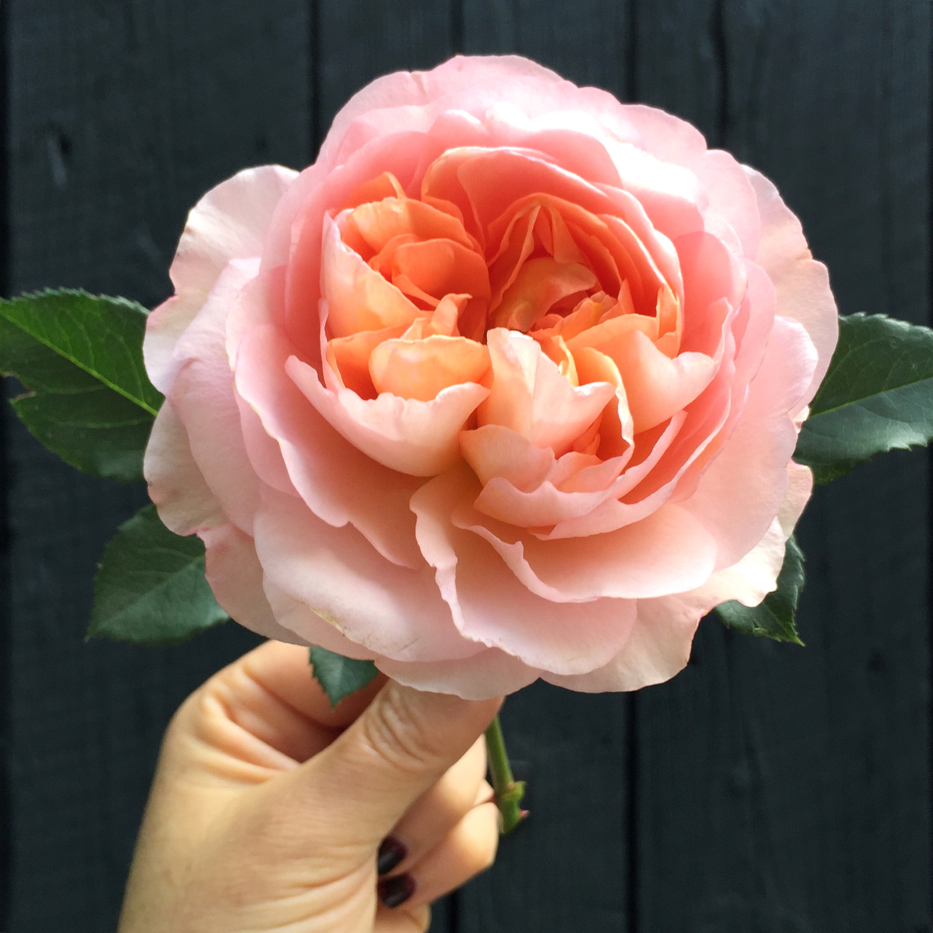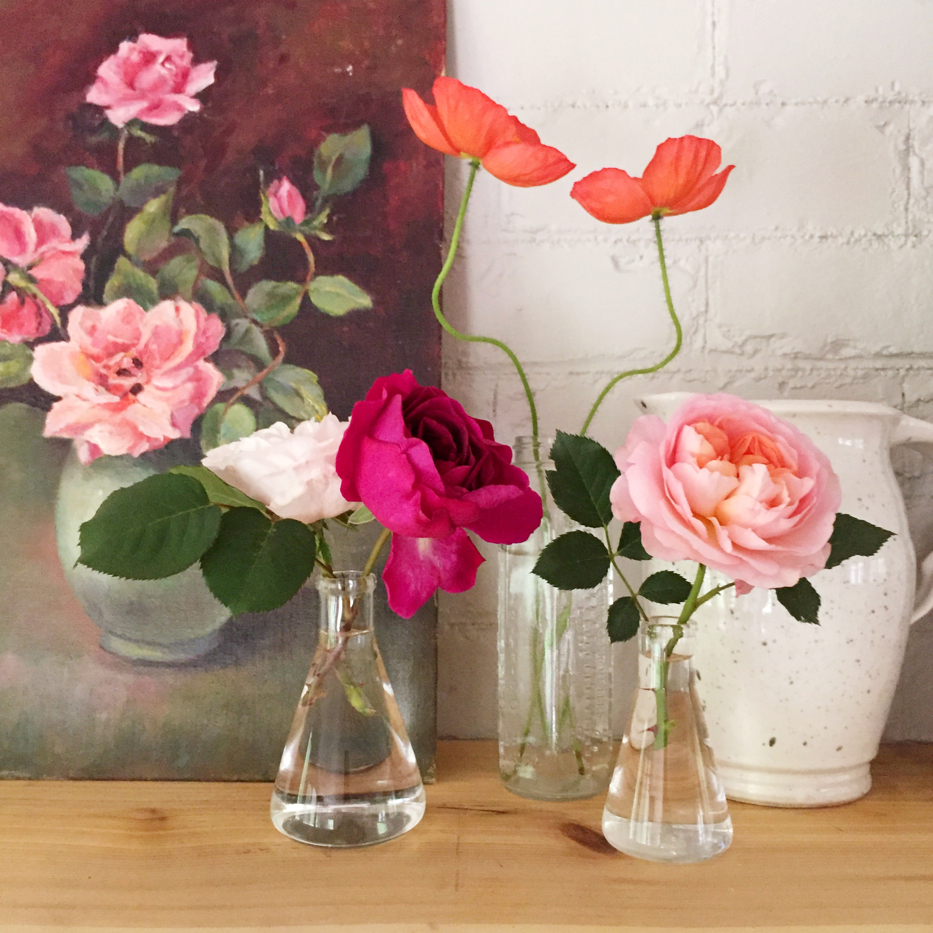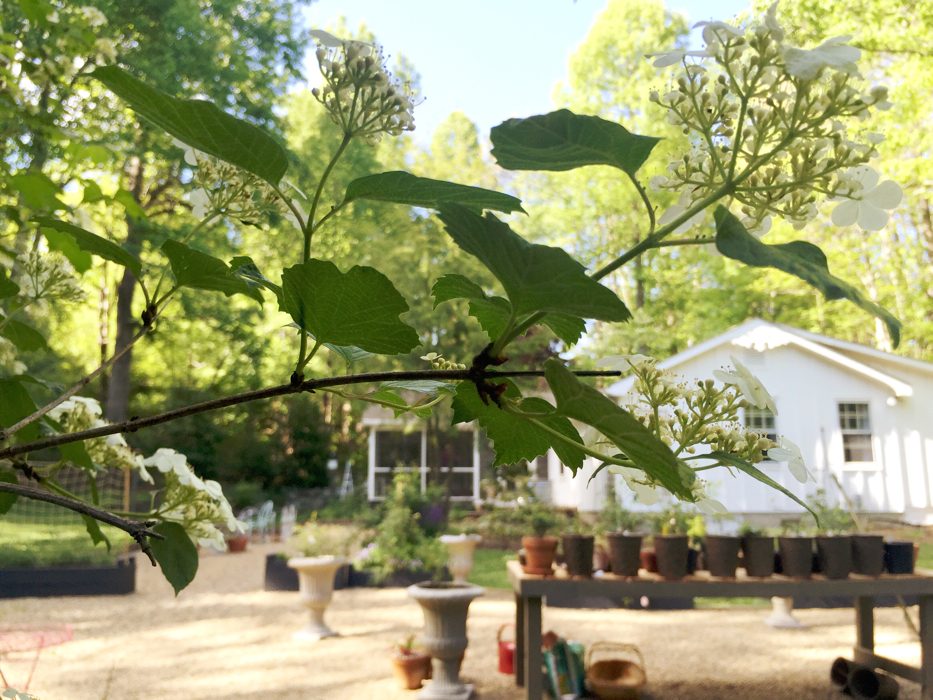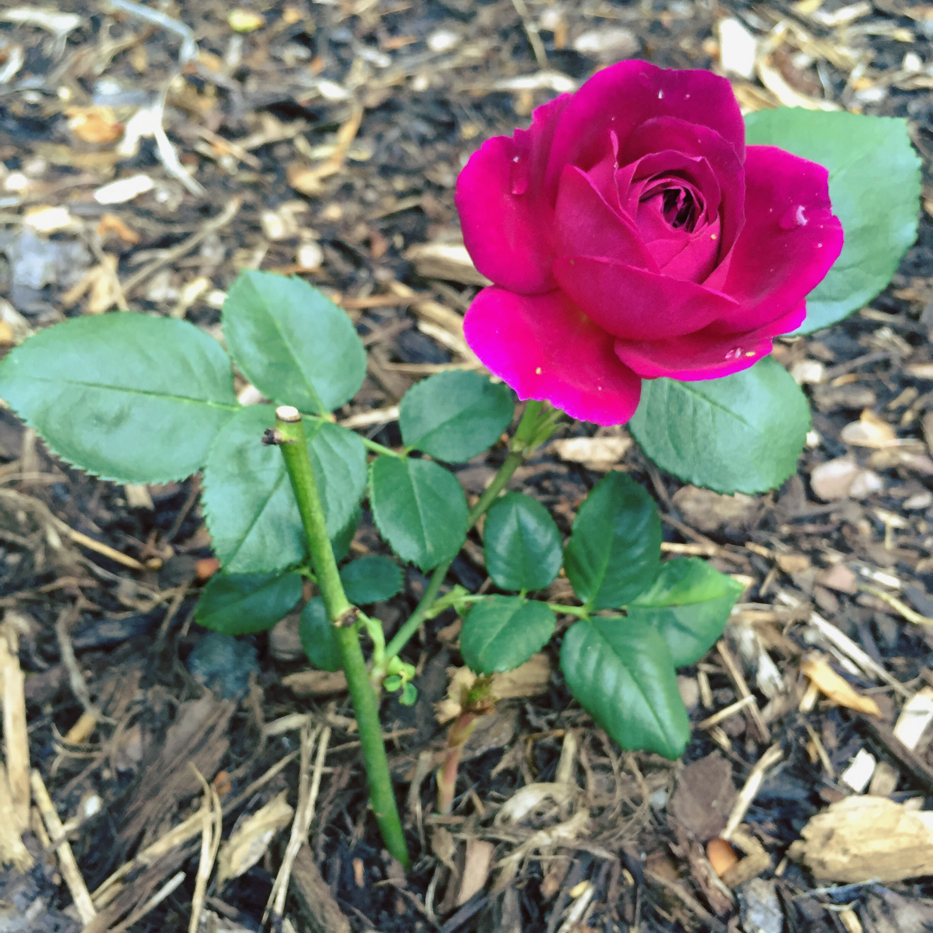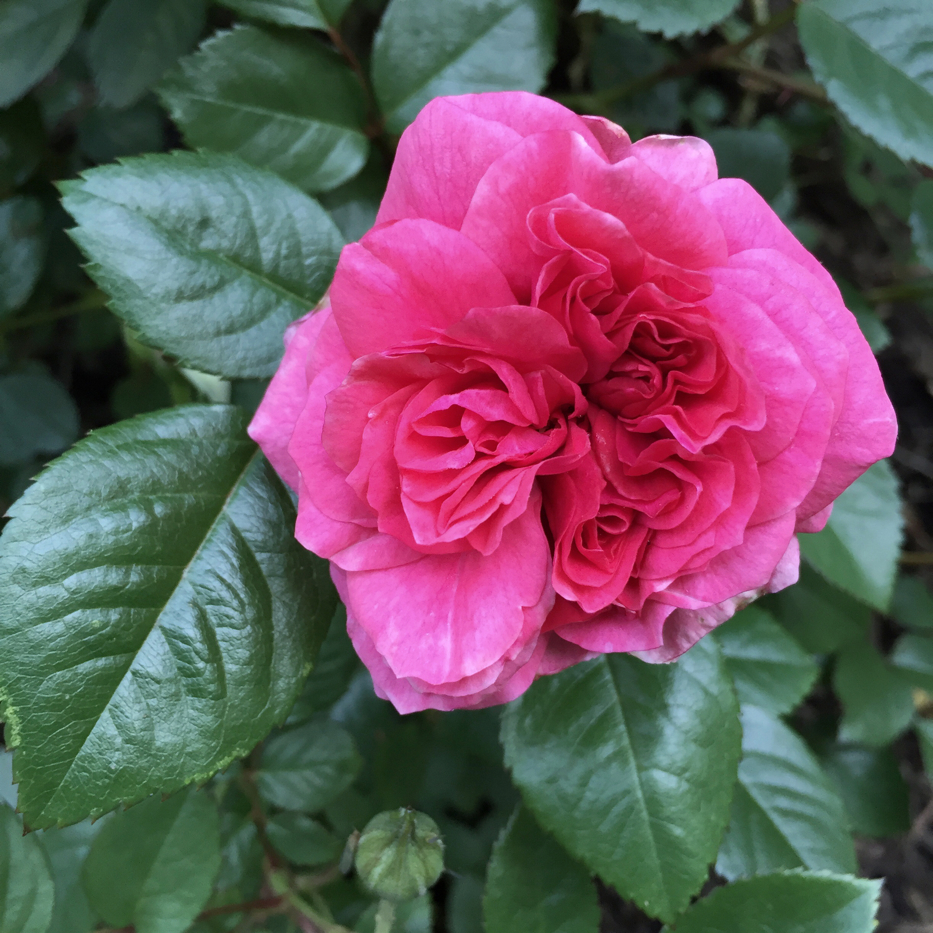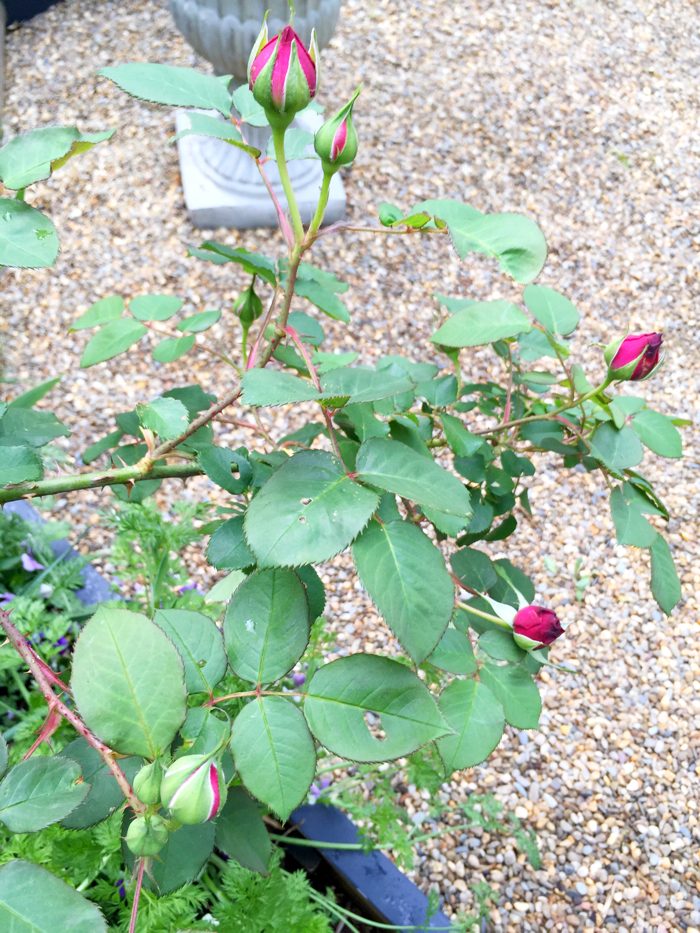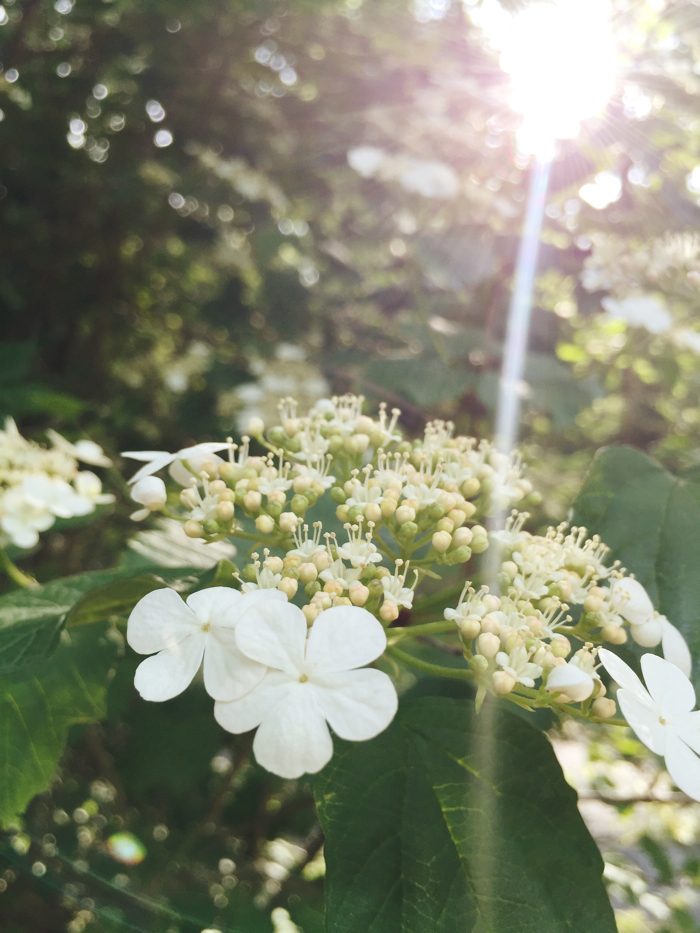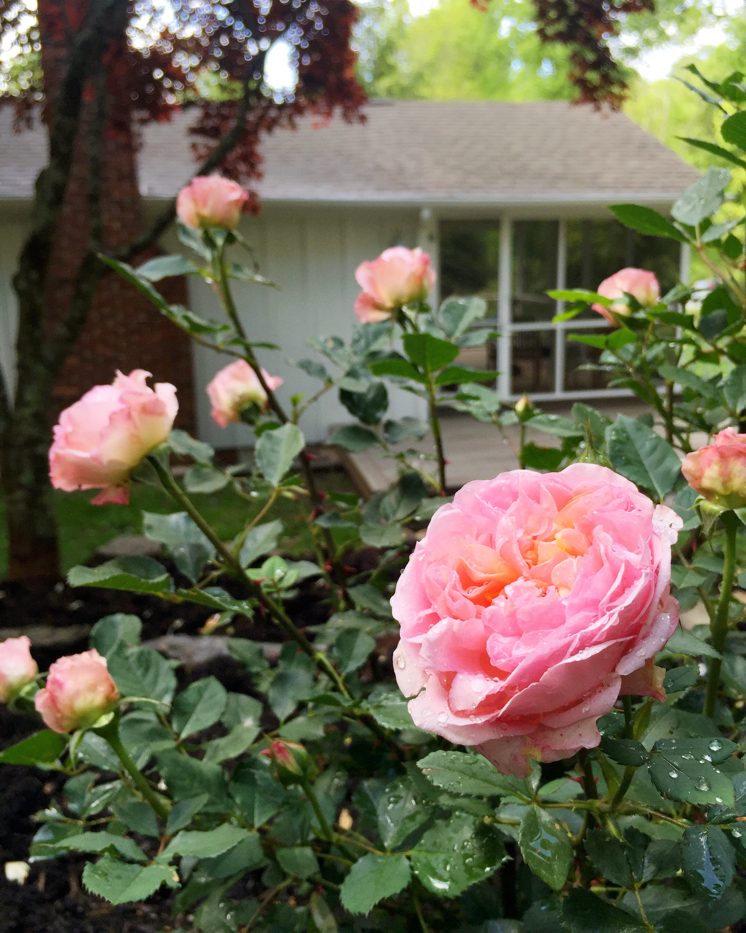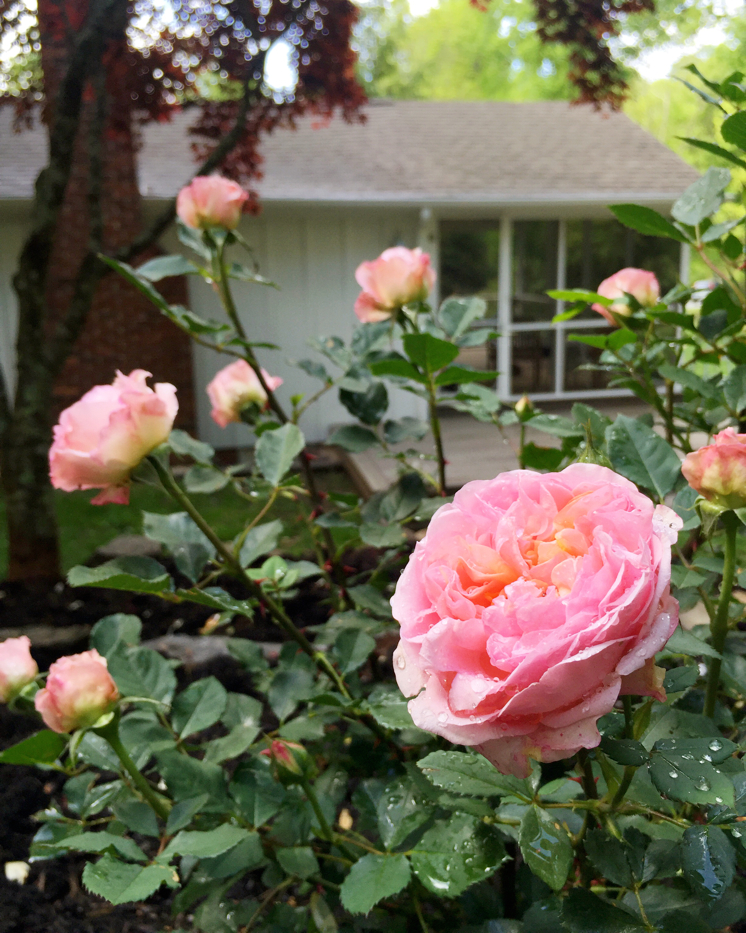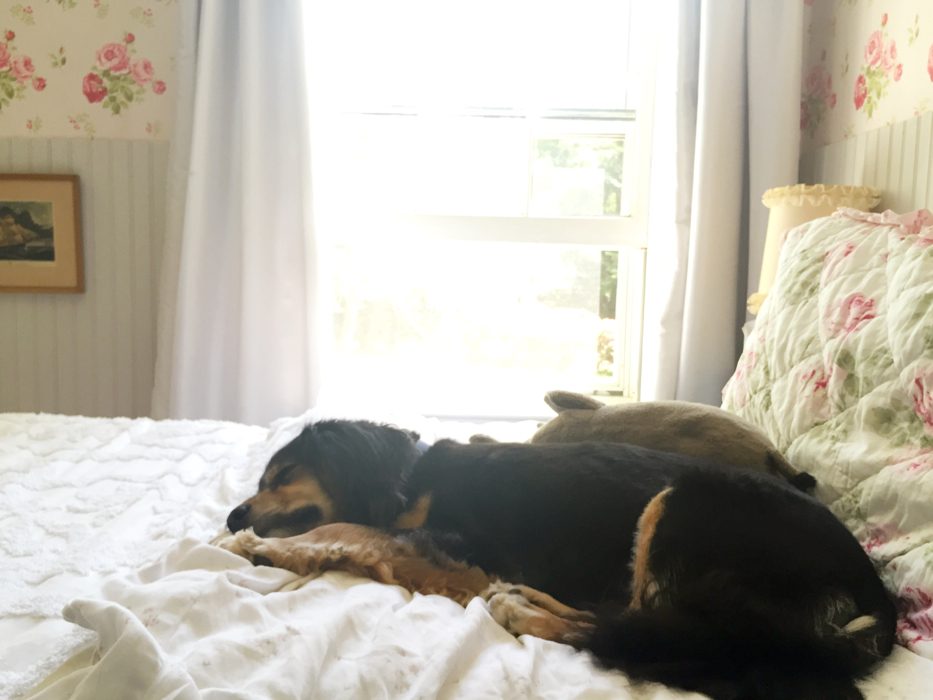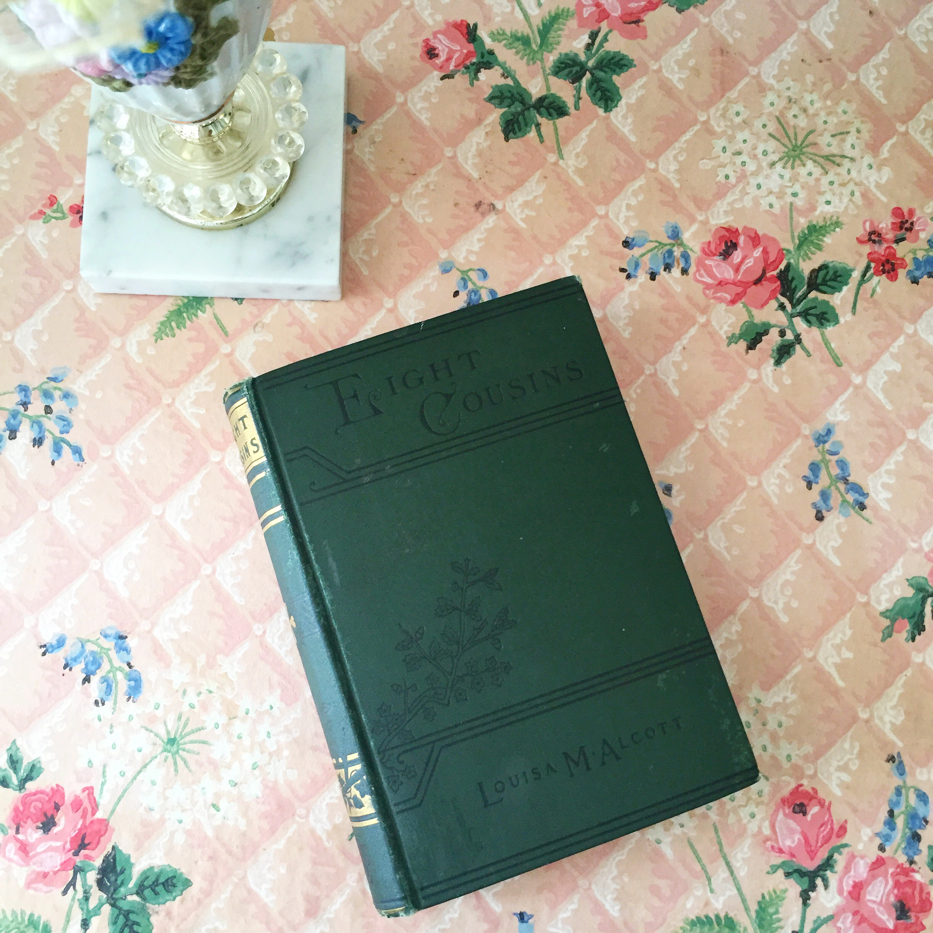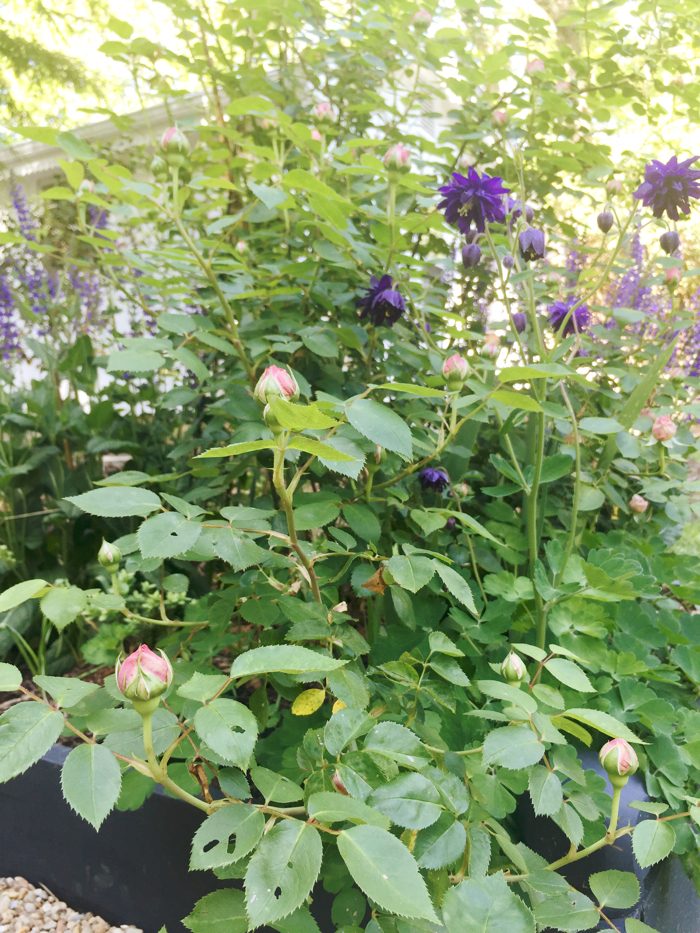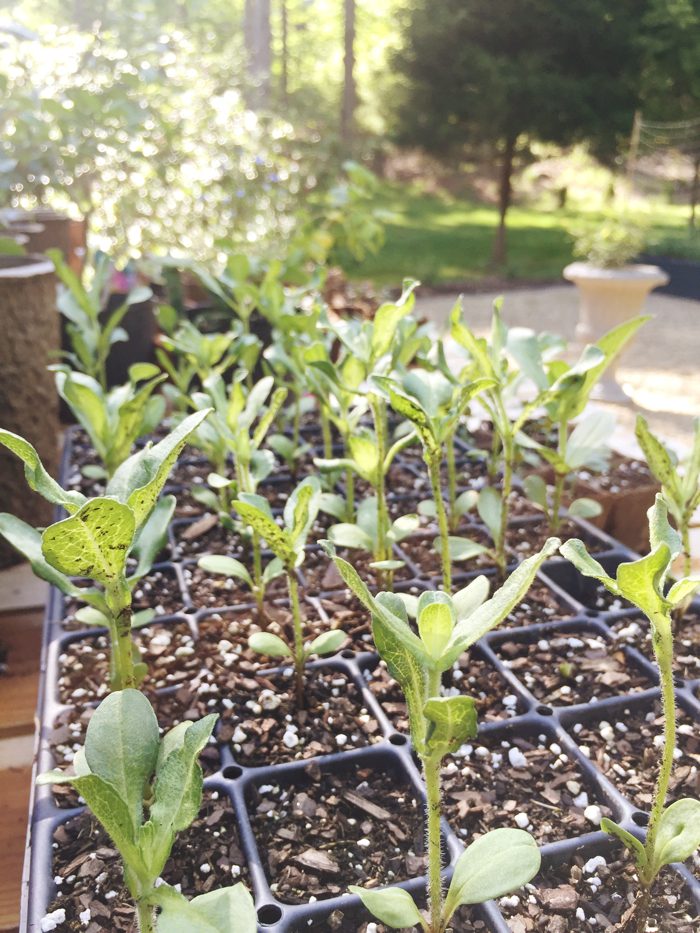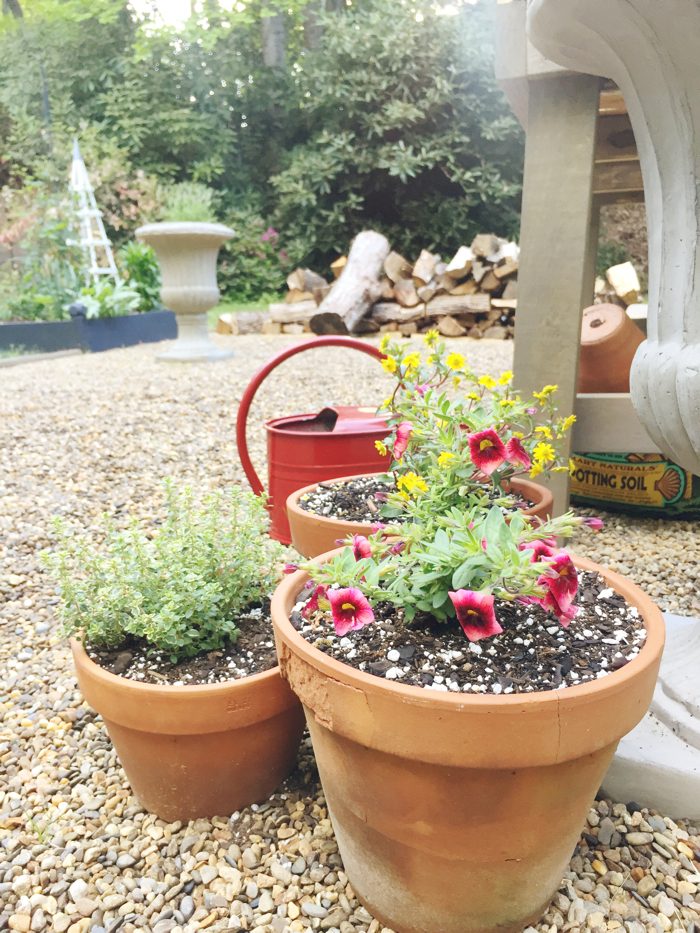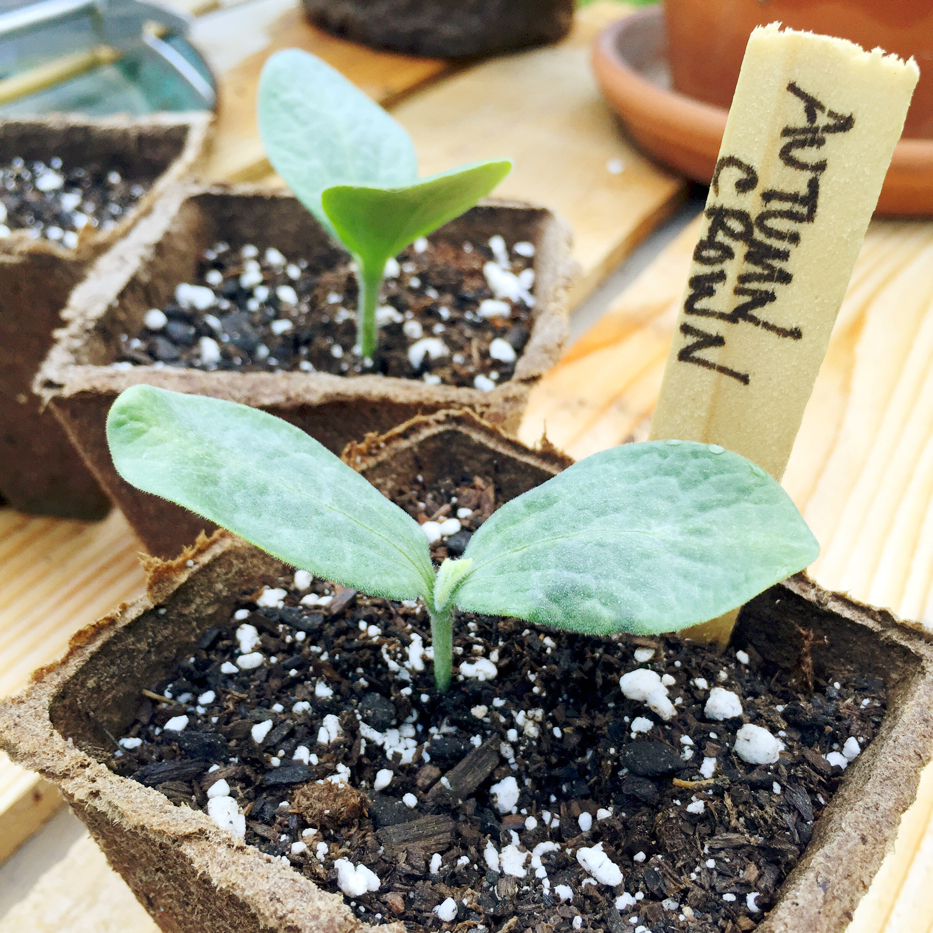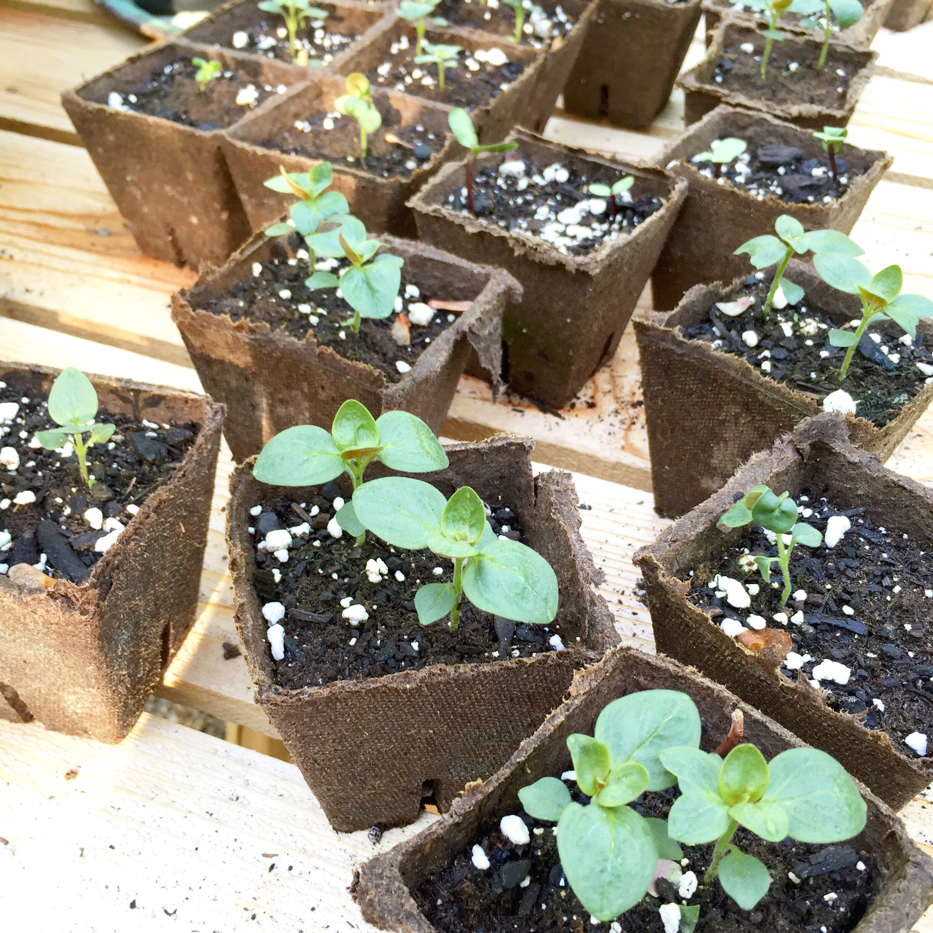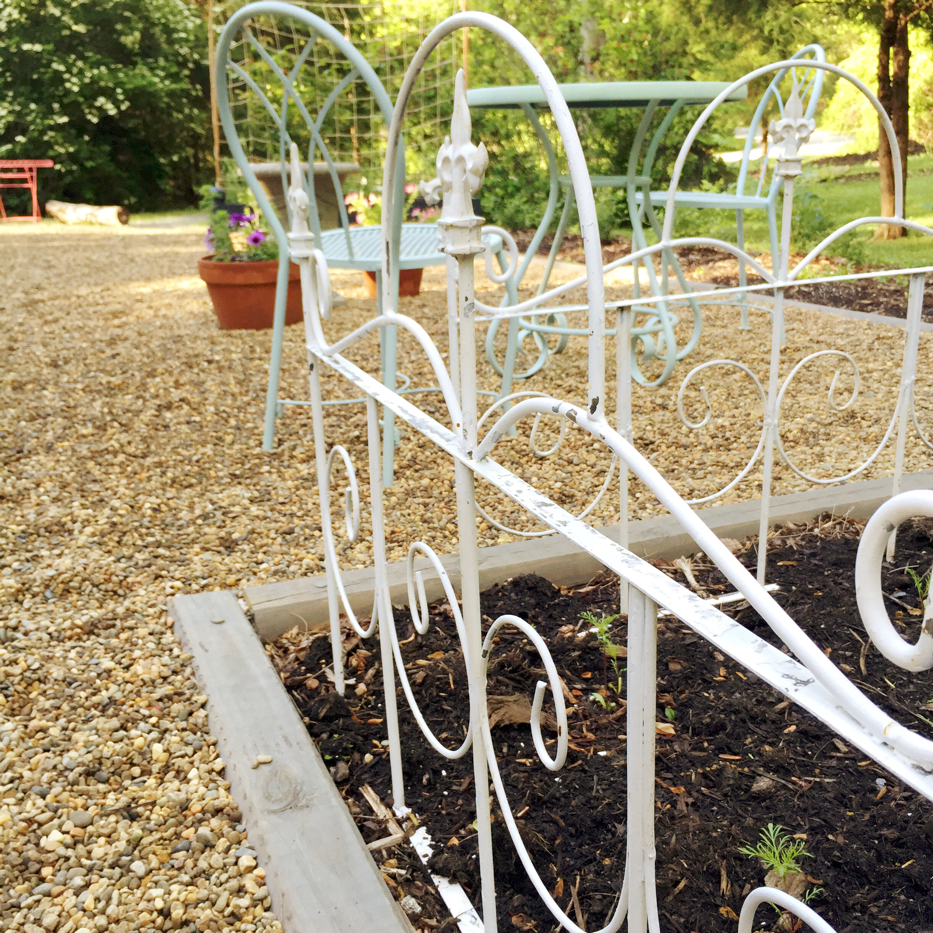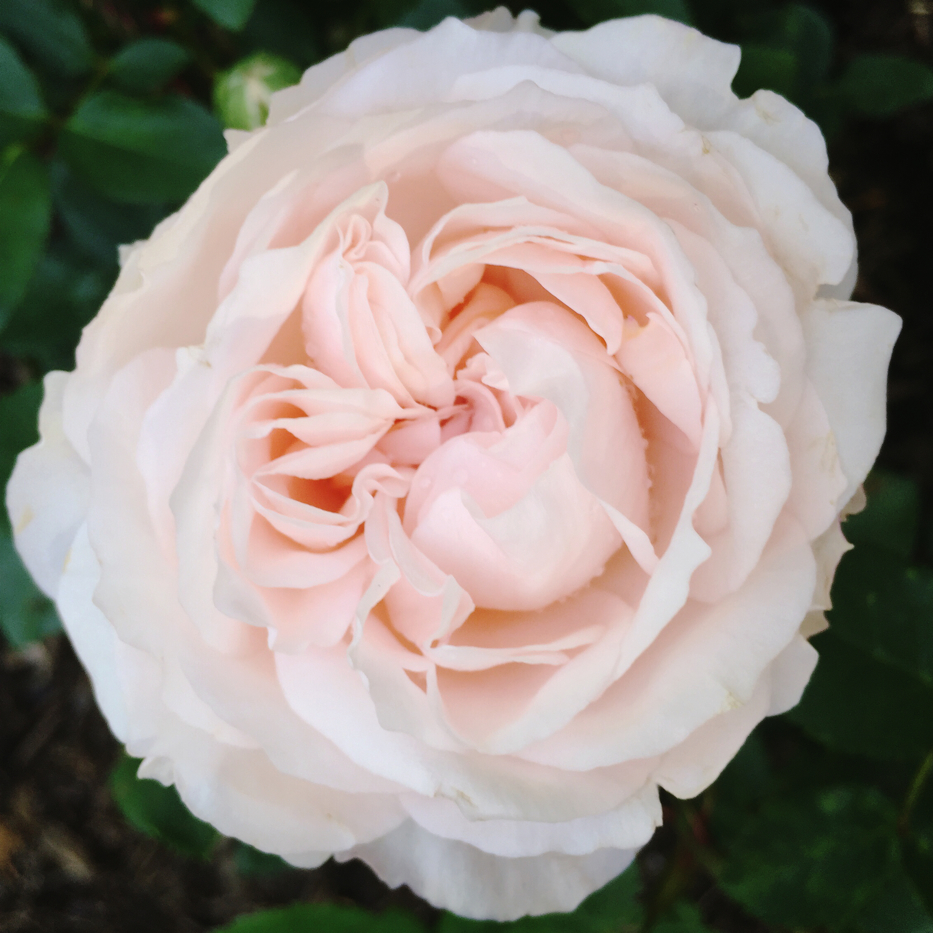 This week in the garden I'm: continuing my work on the rockery, I've put out the sunflowers, cosmos and some new plants we picked up at various nurseries, still trying to kill the Japanese Knotweed which just. won't. die., picking off hundreds of aphids and sawflies from the roses, monitoring the powdery mildew situation, patching bare spots in the lawn, tying the sweet peas, staking the perennials, gathering materials for propagating the roses, finishing the side of the house gravel patio and making plans to expand the pea gravel patio in the front garden.
Work continues in the interiors of our home, too. Recently I've: painted the whole living-room again (Farrow & Ball 'All White'), painted the wainscoting in the bedroom, the fireplace bricks and our china cabinet (all Farrow & Ball 'Cornforth White') painted the front door (Farrow & Ball 'Pink Ground'), refinished our dining room table top, tidied and organized our studio/office, dealt with a potentially nasty termite issue, hung curtains, got a new fireplace mantle and had it installed and had the old water heater replaced.
Did we have any idea this house was going to be such a fixer-upper? NOPE. But we're making it work! I'm sorry I don't have as many progress shots as I would like of all this work, but here are some photos I've snapped over the past couple of weeks. (If you're on Instagram, you might have seen some of these already.) It's going to be a beautiful May!