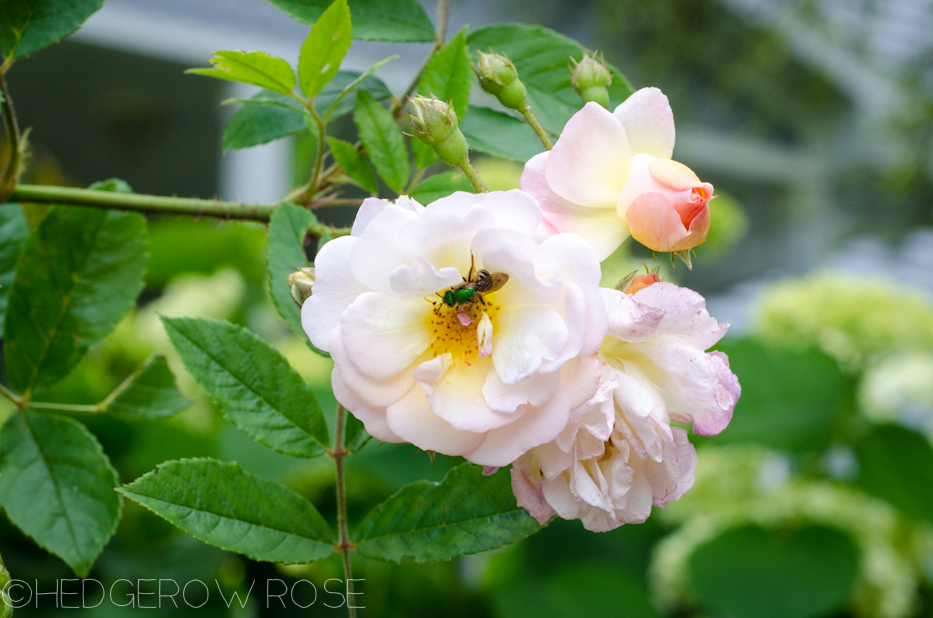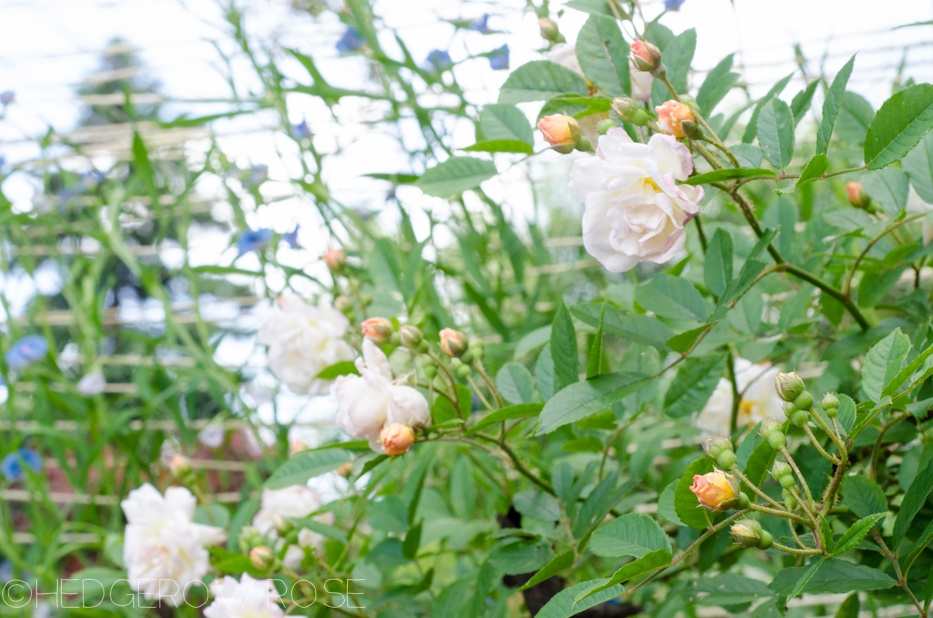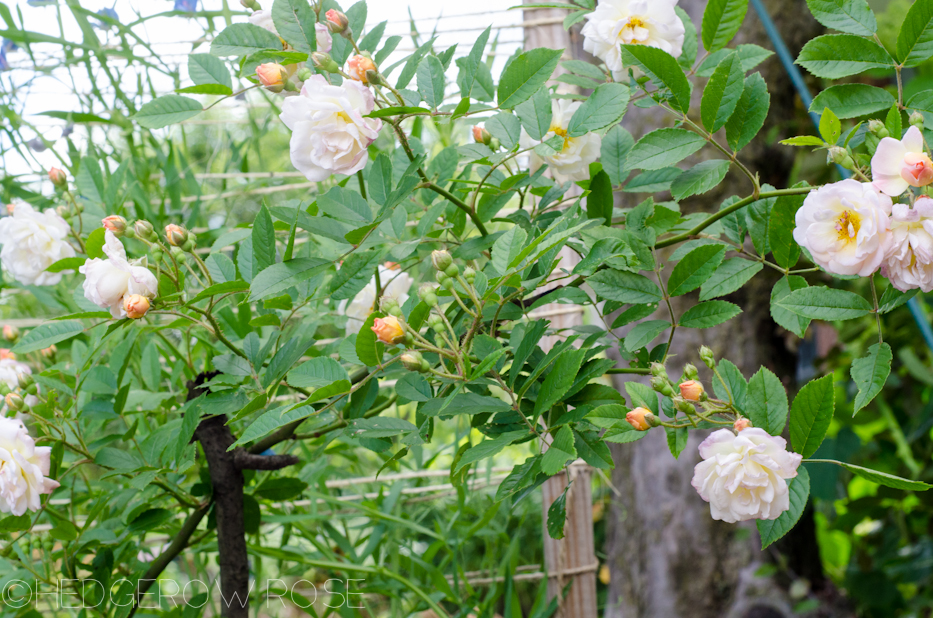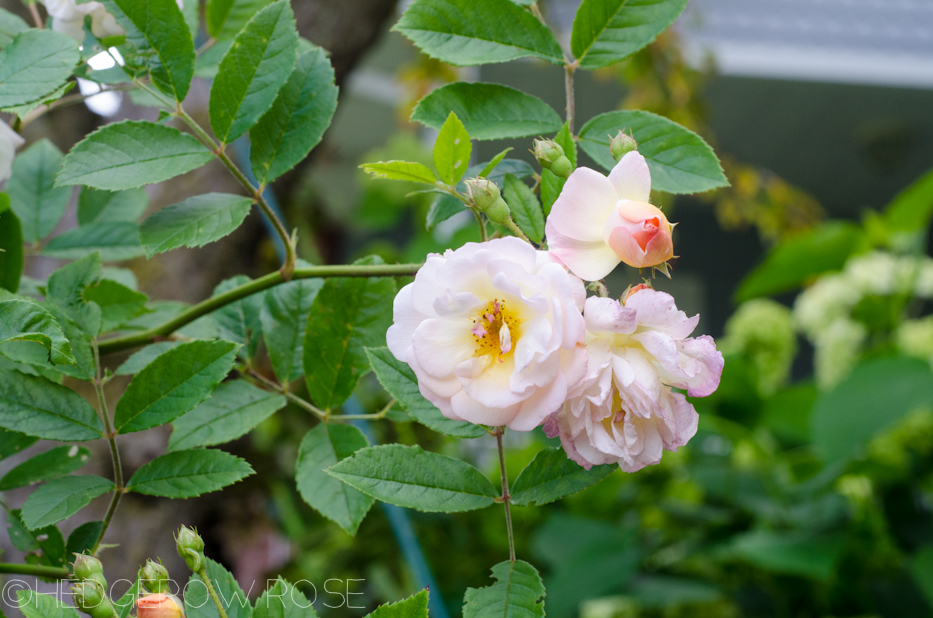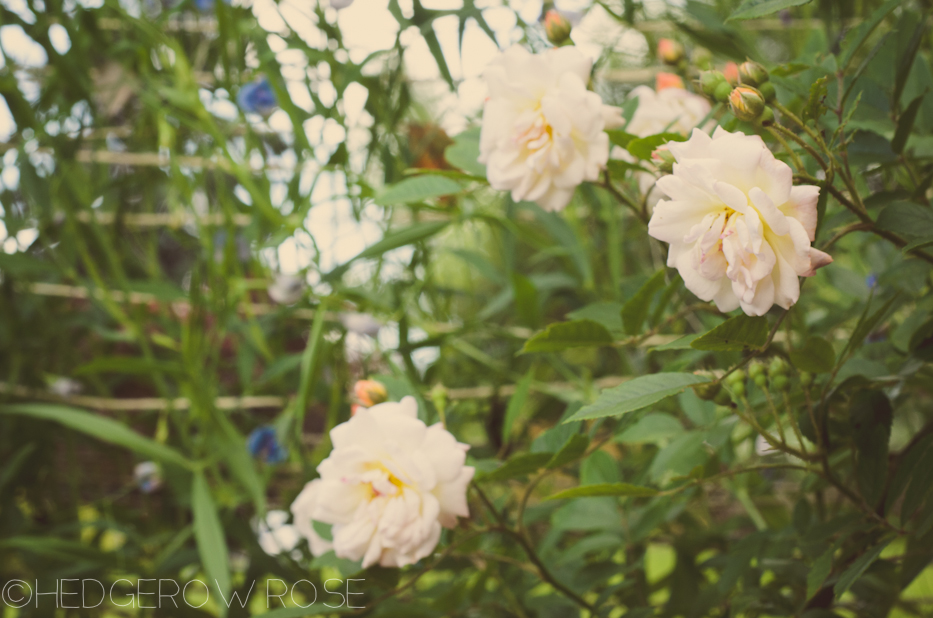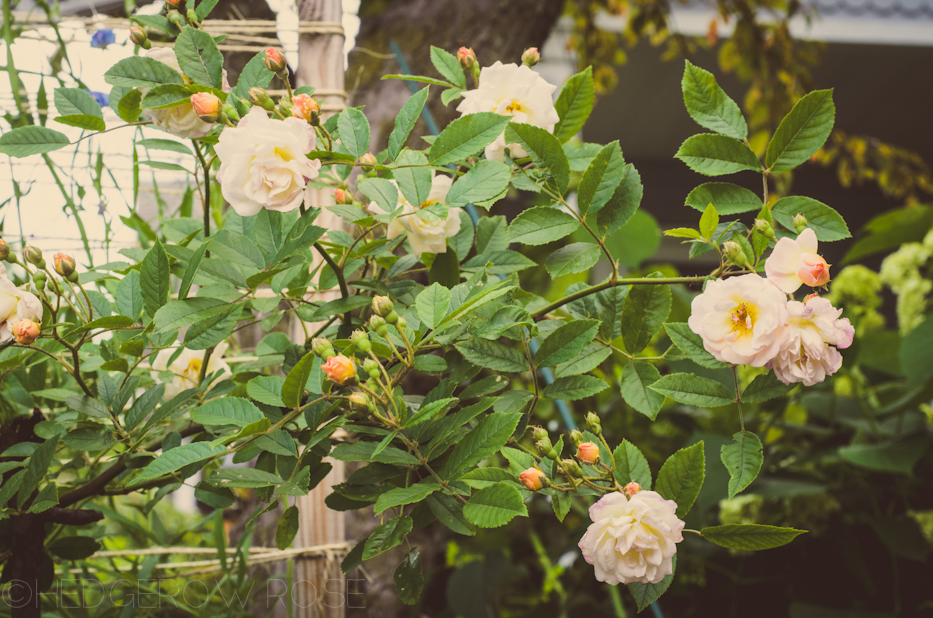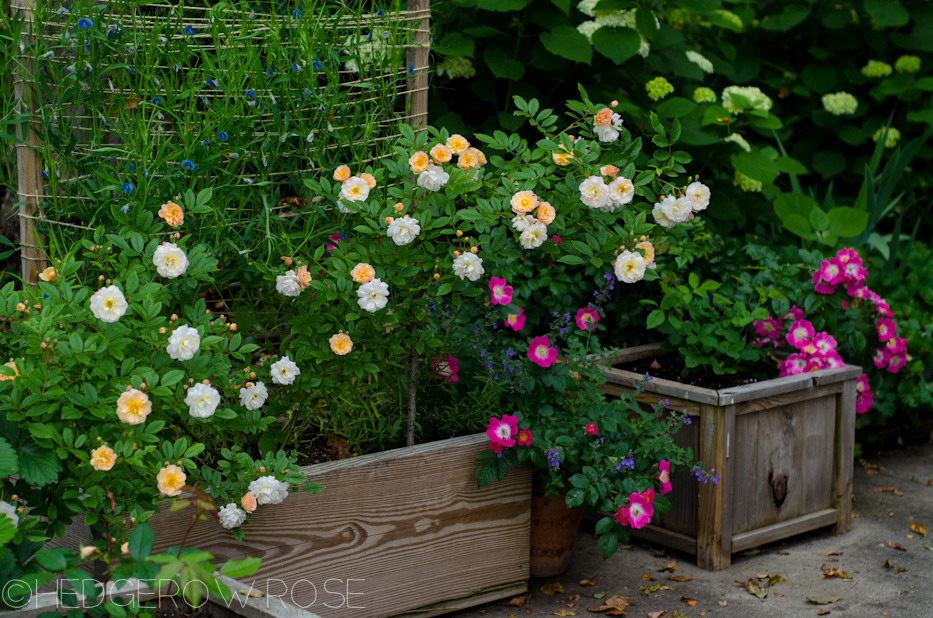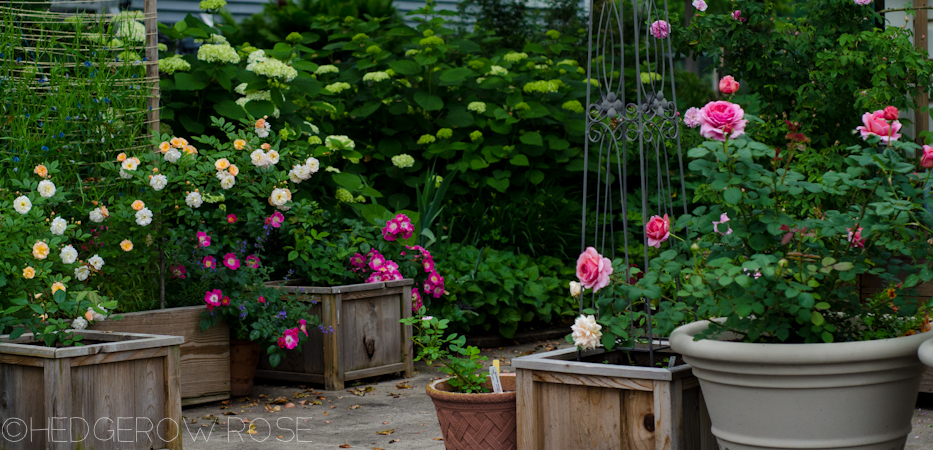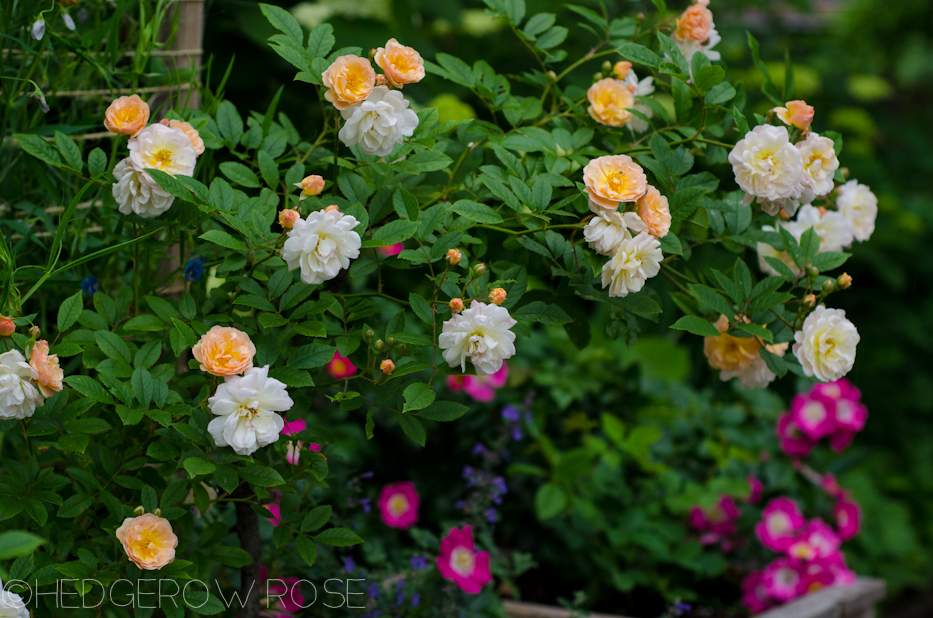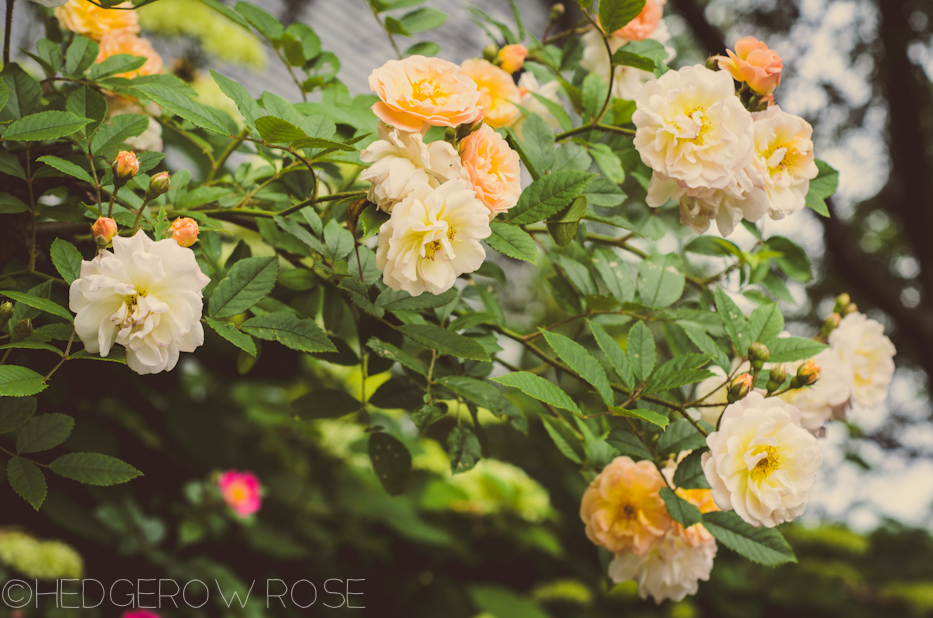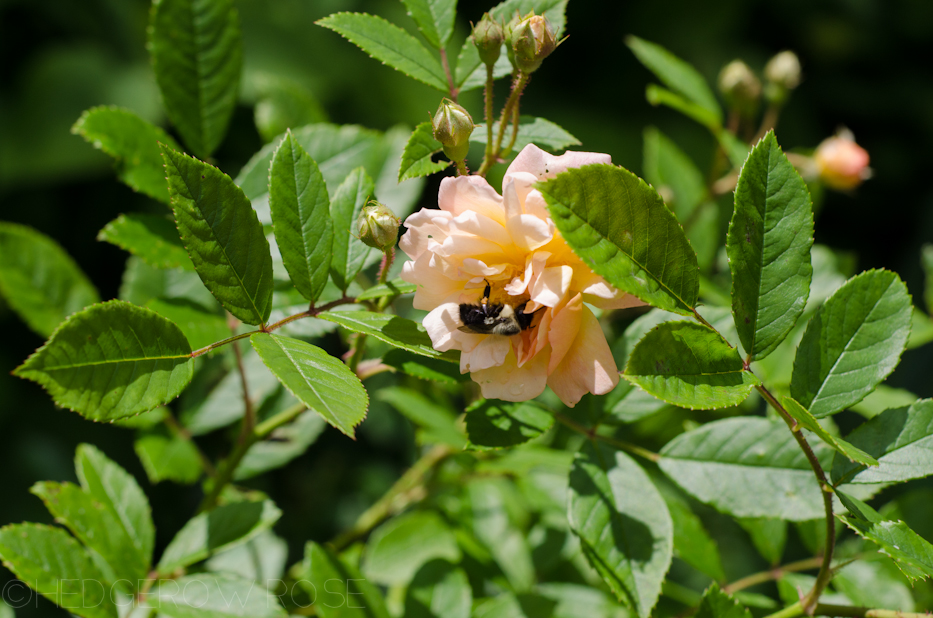 Since I mentioned 'Ghislaine de Féligonde' in a recent post, I thought I'd share the rest of the photos I took last summer of this exceedingly pretty hybrid multiflora with you. This rose started out as a band in our garden (most of them do) and then was potted out in a larger container for the last couple of seasons. Last autumn I decided to move her into the garden to give her room to stretch a bit and, hopefully, weave in with the several other roses I have growing in that area including: 'Reine Victoria', 'Mme Hardy' and 'Rêve d'Or' to name a few. I lament to Jesse often how I can't seem to wrap my brain around giving my plants enough space–it's my biggest fault as a gardener, I think, and yet I love the wild, overgrown look so much that I think I do it subconsciously (and then pay for it later, blerg.)
These days I'm also very grateful for the healing power of plants and gardening. We said a final farewell to my grandmother and it's been a long, very sad week. I immersed myself in seed catalogs, my rose book, greenhouse plans, plant illustrations, and even potted up a Meyer Lemon and Violette de Bordeaux fig tree to grow indoors this winter. Once again, the garden has lifted my spirits and someday, not now, but someday, I'll share how my grandmother was one of my earliest influences as a gardener and lover of nature.
In happier news, the last of my sweet pea seeds arrived yesterday. All the way from England! I regaled (translation: bored to tears) Jesse with a soliloquy on the wonder of these seeds, each a tiny "package" of stored sunlight and nutrients gathered under the English sky soon to burst forth in our garden thousands of miles away from it's original home. Wait, did I just bore you, too?