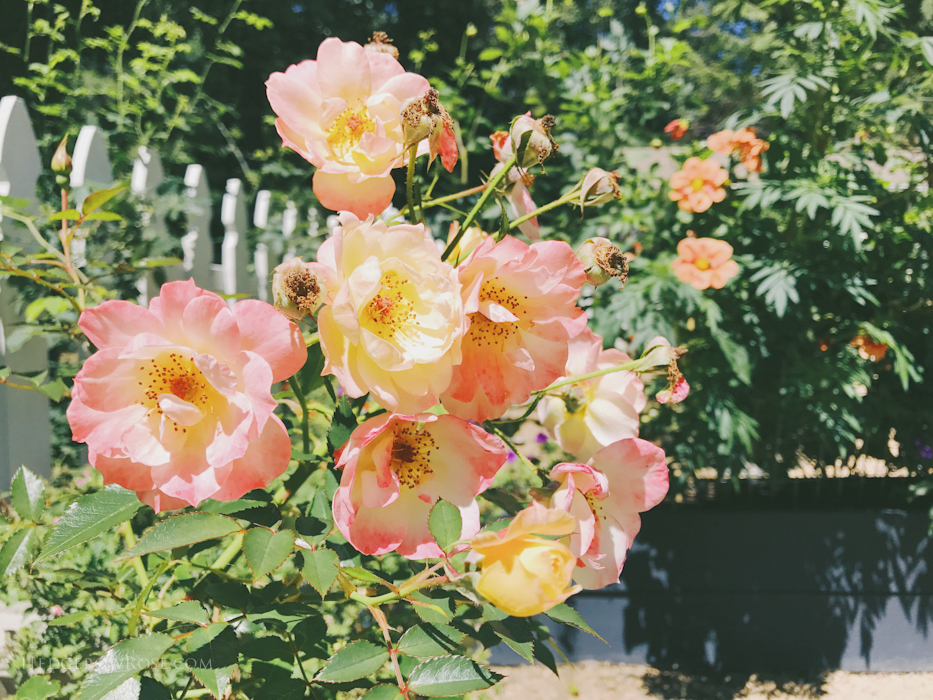 With spring just around the corner, and many of us reserving our roses, I thought I'd share one I think deserves a place in your garden. Let me back up. I was recently asked to name a few "sustainable roses" that I would recommend growing here in the Carolinas. I could rattle off a laundry list of roses I would call sustainable, i.e. not relying on any of the "-cide" interventions to grow well. I mean, that's what I've been banging on about for years–roses are not difficult to grow! The hard part was naming "just a few."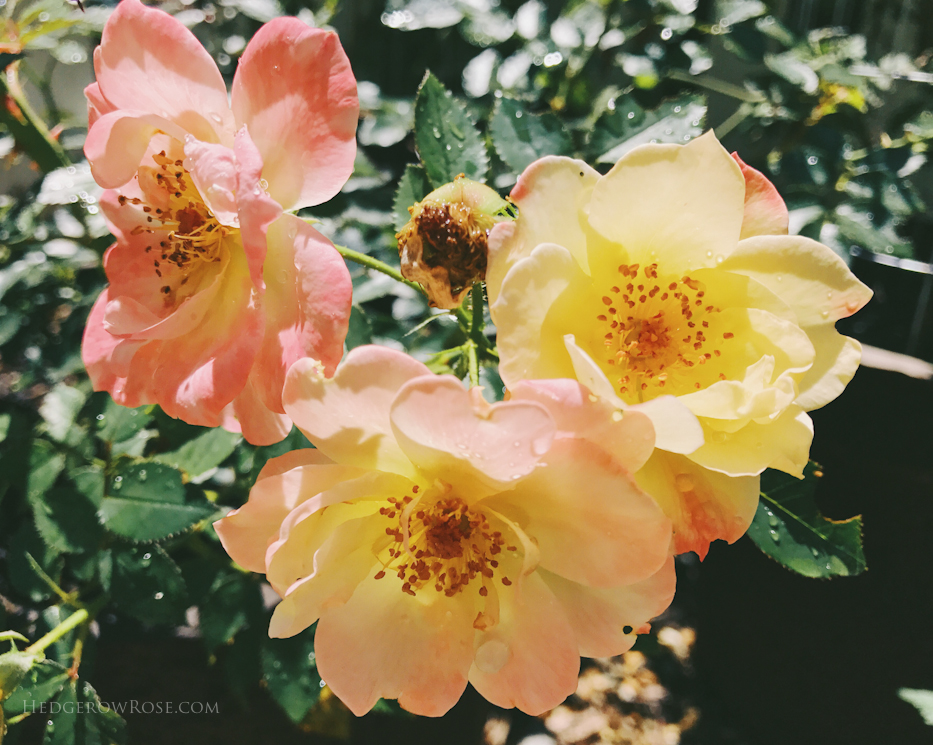 One of the roses I felt sure should be included on a sustainable roses list was Oso Easy® Italian Ice® (CHEwnicebell). It's not only super easy to grow, it's perfectly sized for most gardens, blooms from spring to frost, and yes, has fragrance!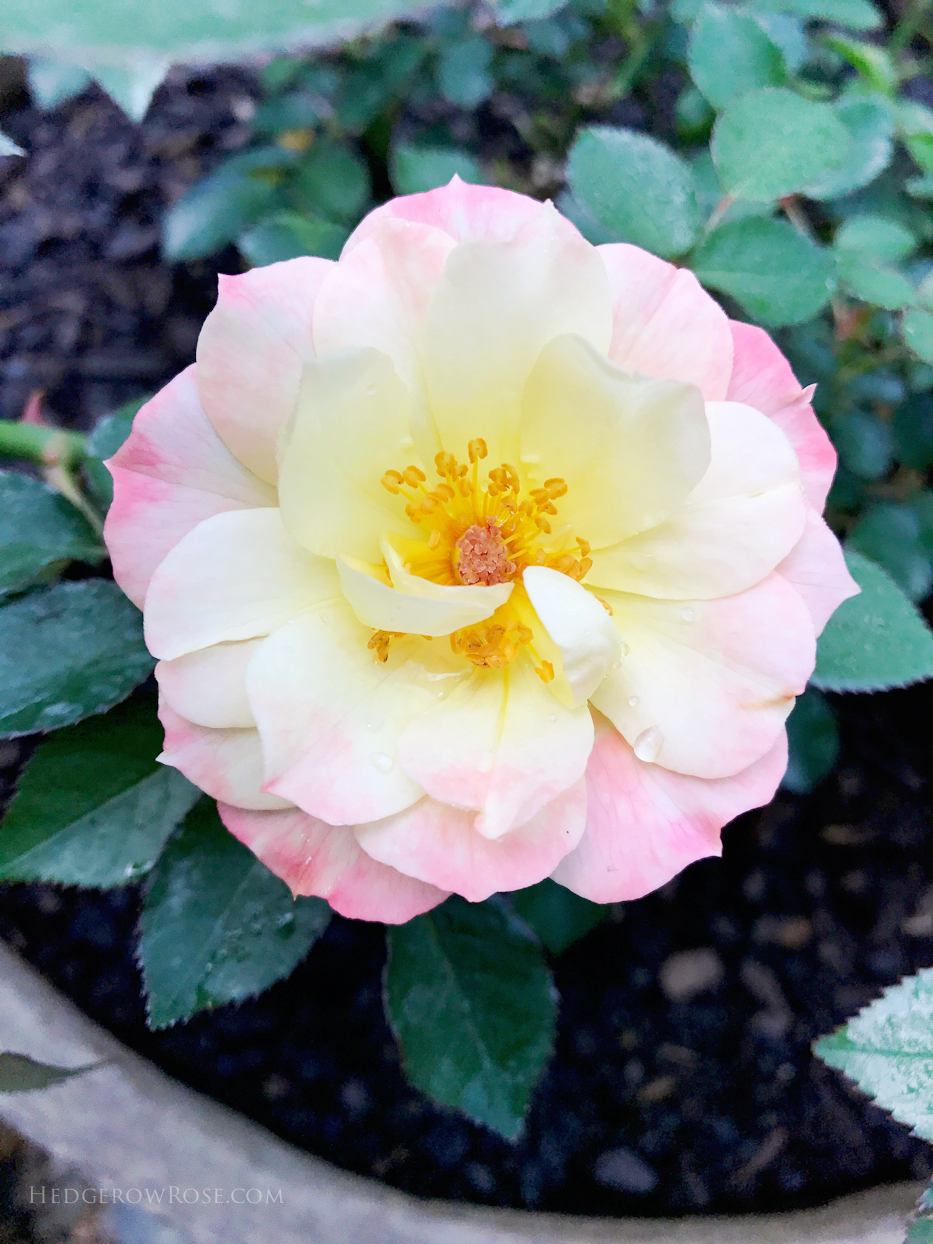 Mine was generously gifted to me by Proven Winners to try in our garden along with 'At Last'.  I'll be honest, I wasn't expecting to go nuts over this rose but then it started flowering….and flowering…and flowering, and oh how beautiful the flowers were.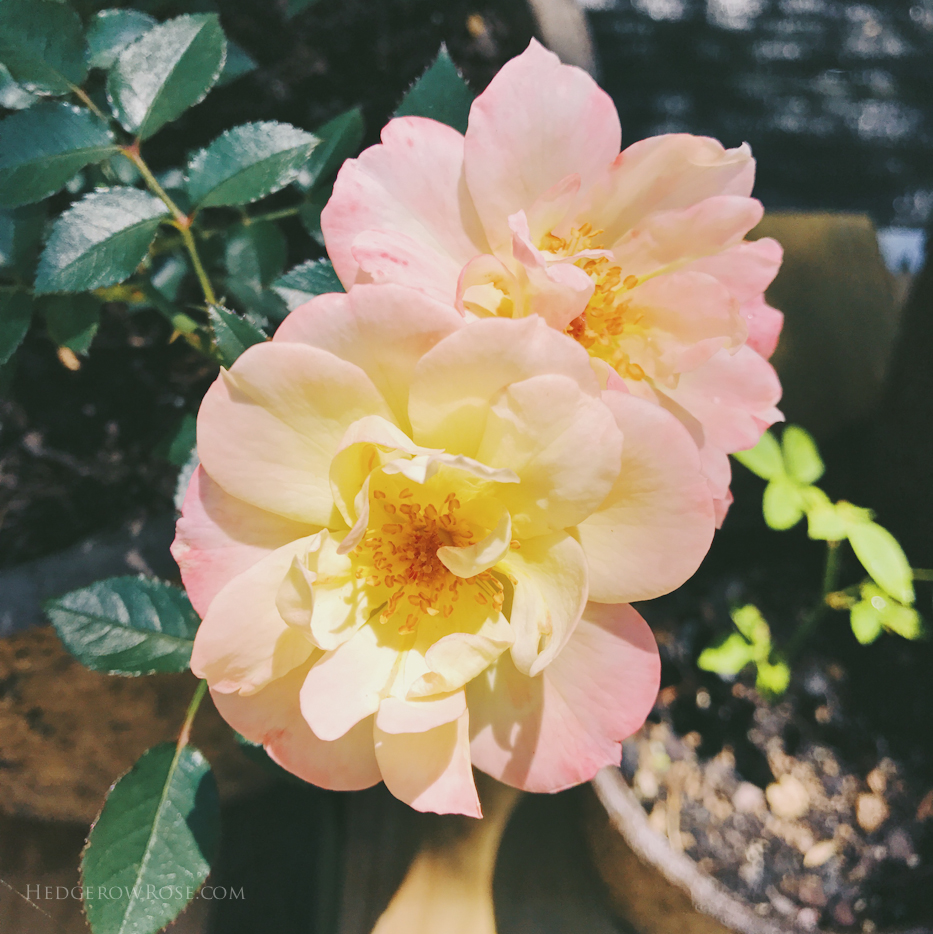 The petals appeared to be painted with watercolors ranging in shades of lemon yellow, peach, pink and apricot giving a pleasant rainbow effect. I love roses with open blossoms and prominent stamens, much like you would see in Hybrid Musk roses, and so do the bees! They were frequent visitors to 'Italian Ice'.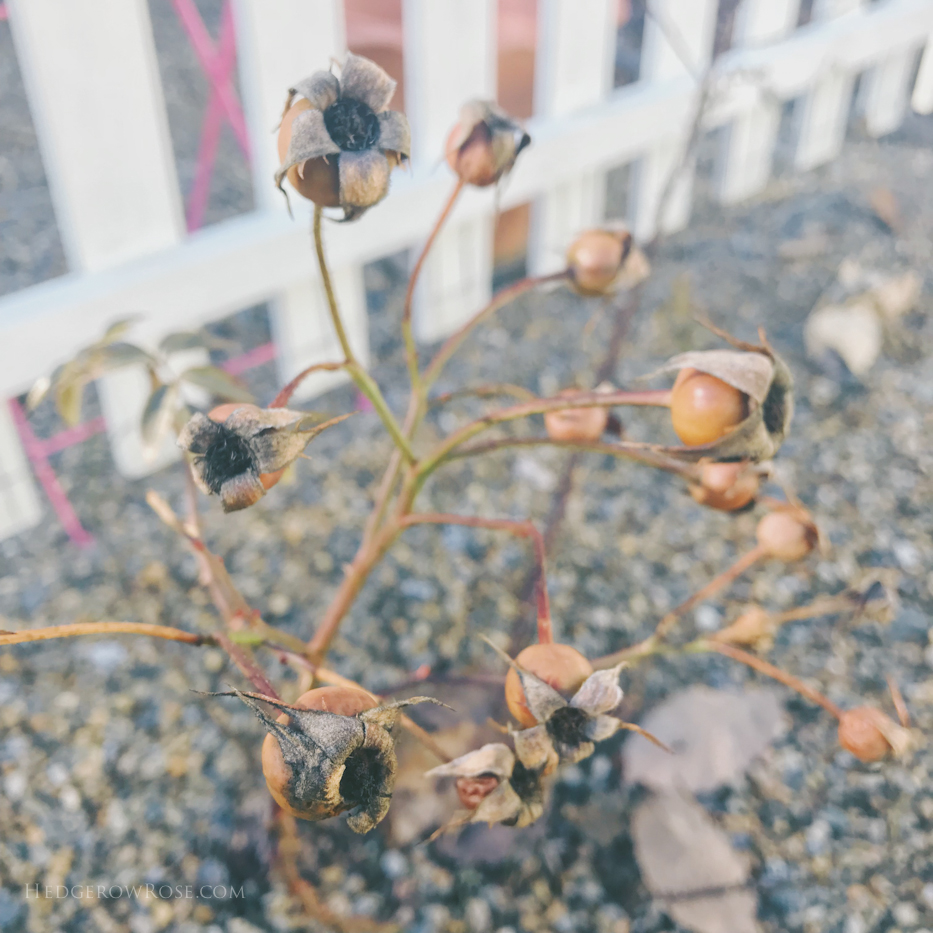 The fragrance is light and sweet. Leave the last of the summer blooms on the plant and they will be followed by large, round hips that persist well into winter. This photo was taken just yesterday so you can see they're still on the plant!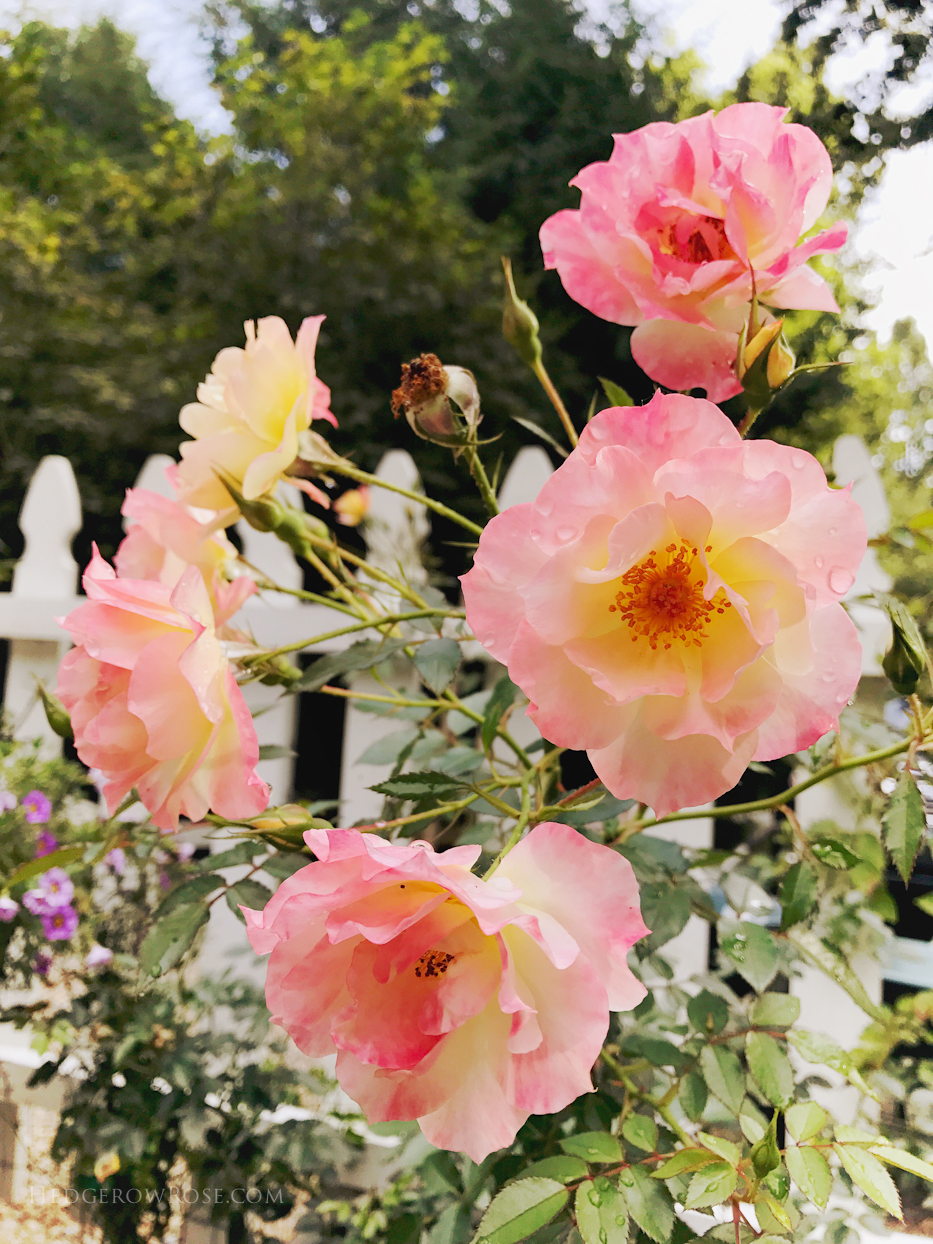 Leaves are glossy and were completely clean all season. Jesse and I were so pleased with 'Italian Ice' we decided to pop it out of it's summer container and place it in a permanent spot in the garden. I'm excited to see it bloom again this spring.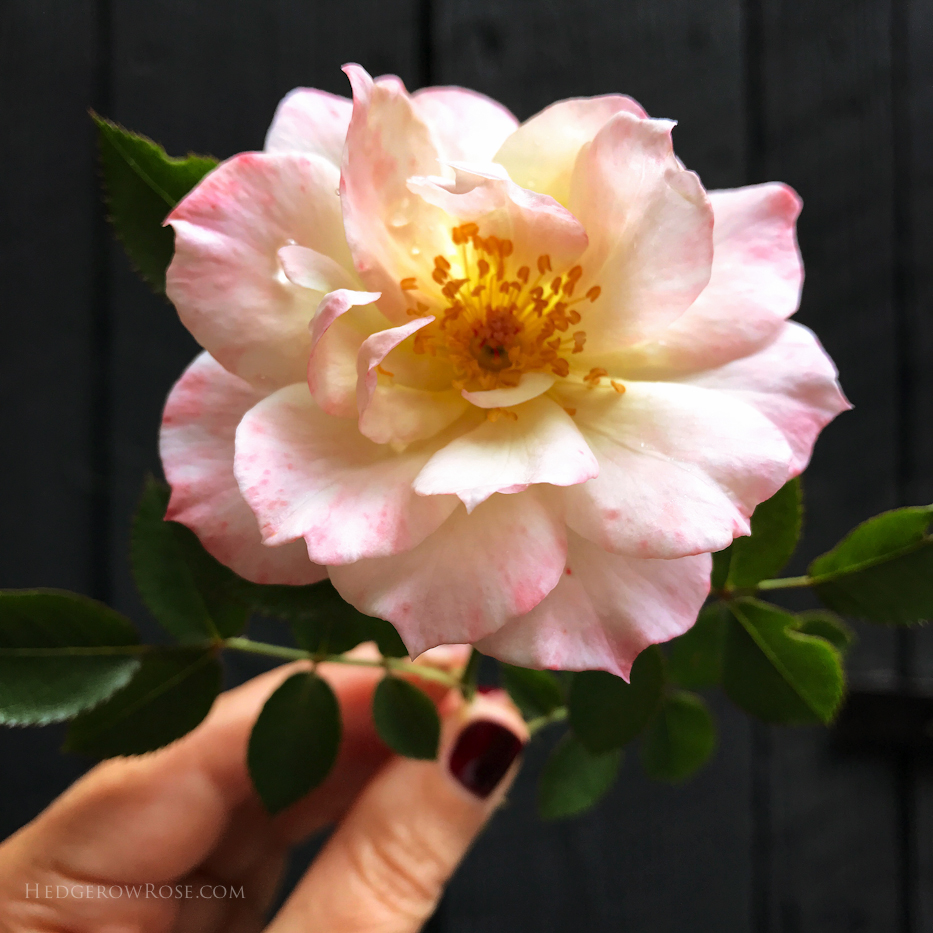 If you're looking for 'Italian Ice' for your garden, they are available from White Flower Farm. If you try it, let me know what you think!