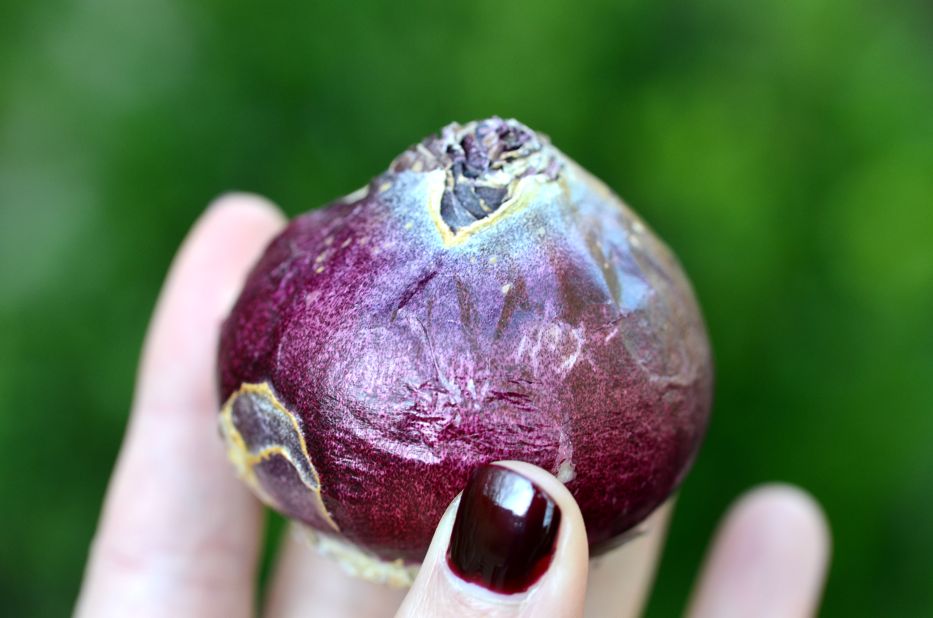 A couple of weeks ago, quite literally just in the nick of time, we planted our bulbs for spring 2013. Is there any garden chore more satisfying than tucking a plump flower bulb into the soil, knowing that in spring, when you need color and life the most, you will be greeted by so much beauty? Such a huge reward for such a small task. Like last season and many, many seasons before, we purchased our bulbs through Colorblends. However, I made a conscious effort to keep this batch as small as possible. It's really easy to rack up hundreds of dollars worth of bulbs in your cart, isn't it? Choosing just a few different blends was tough, but I narrowed it down to these three choices.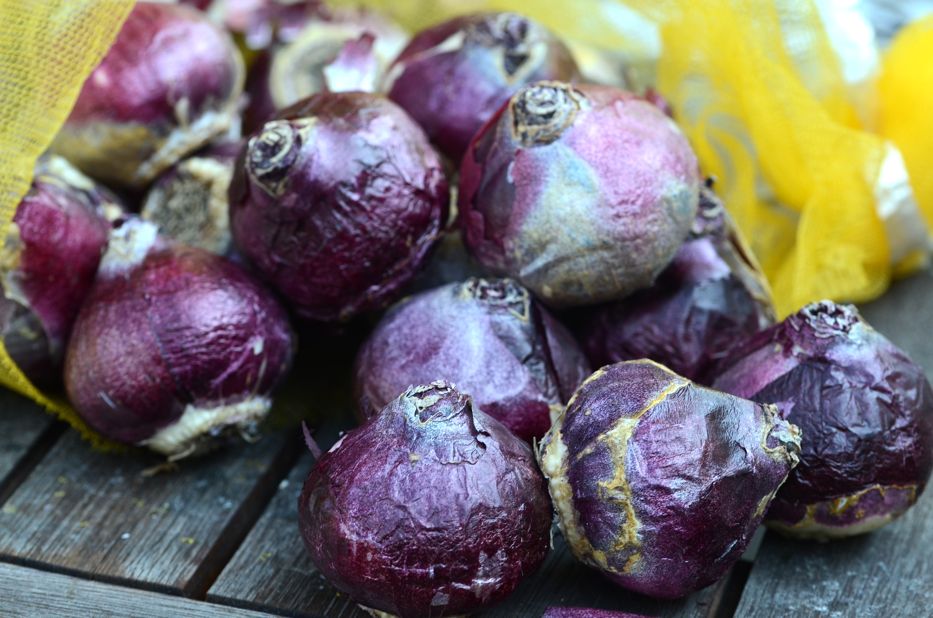 Hyacinth Etouffee ~ A blend of 4 pastel shades (pinks, purples and peaches), and blooming in early spring. Hyacinths have such an intoxicating scent and we love how early they come up in our garden so this fall I planted them in groups along our front sidewalk. I get a billion deliveries for work so the least I can do is give the delivery folks something pretty to look at whilst lugging all that mail to my door. By the way, I recommend wearing gloves when handling hyacinth bulbs although the photo above shows me holding one in my bare hand. Hyacinth bulbs can cause irritation in sensitive skin.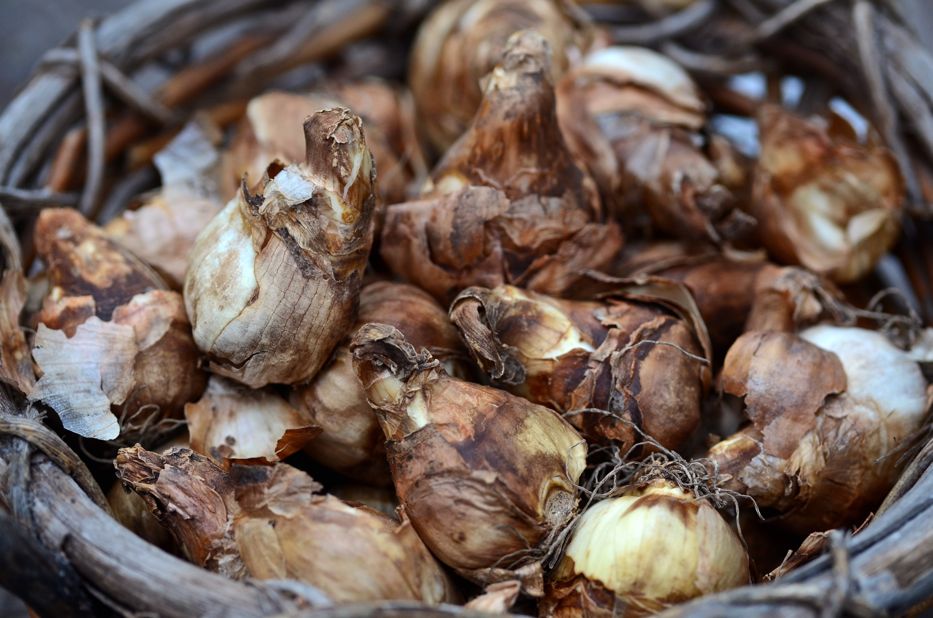 February Gold Daffodils ~ Recalling this post I wrote last February about Tête-à-Tête daffodils I wanted to purchase some very early blooming daffs for forcing indoors this year but wouldn't you know it I ended up planting all of them in the garden anyways. February Gold are good for naturalizing and according to Colorblends perform well in the deep south. I love itty-bitty daffodils, don't you?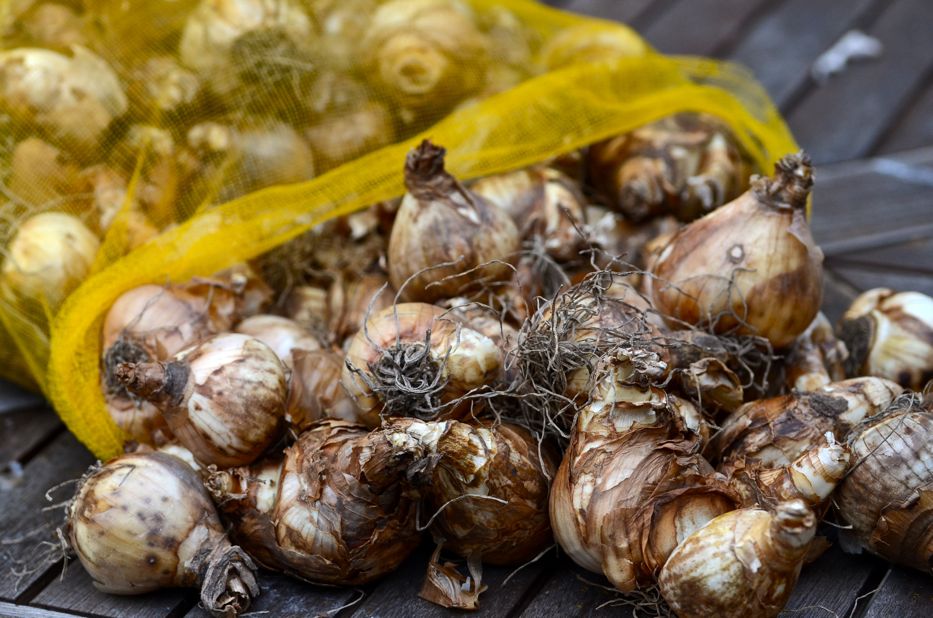 Spring Loaded Daffodil Mix ~ We're super excited that the no-man's-land underneath our huge silver maple is starting to look like a real garden. The daylilies I planted a few summers ago are finally filling in and I planted a 'Sally Holmes' hybrid musk rose, too, last summer. (More on both soon). Daffodils are great to mix with daylilies because just as their yellowing foliage starts to look ragged, the leaves from the daylilies fill them in to make a clever disguise. There are 20 different varieties of daffodils in this Spring Loaded Mix and every fall I hope to put more in this garden.
And that's it for now! What bulbs did you plant this fall?