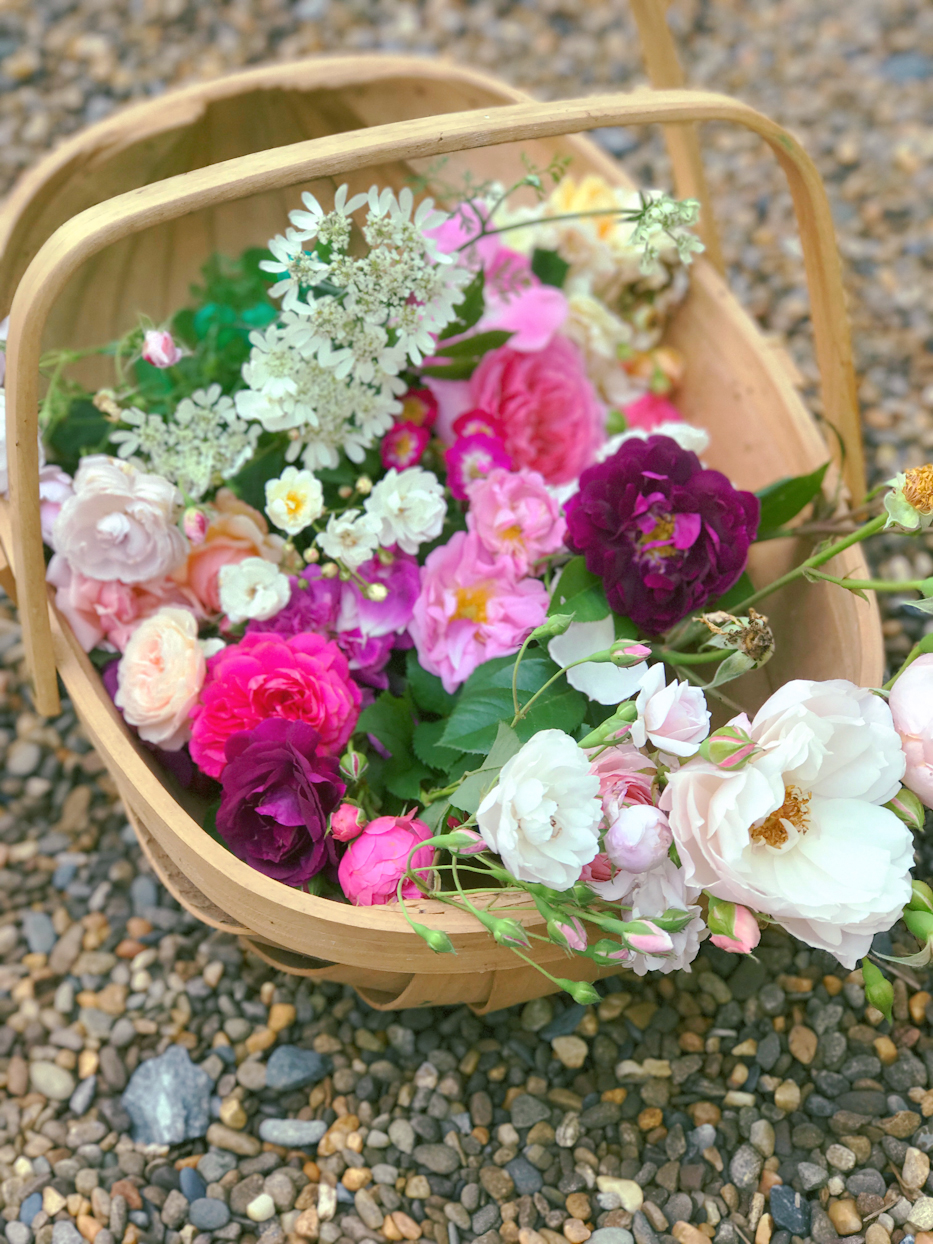 It was a whirlwind weekend, starting with the annual Rose Exhibition at the North Carolina Arboretum where I gave a presentation on growing no-spray roses. Very exciting, if not a bit daunting, to talk about something I am so passionate about and I hope that I did it justice. If I had to do it again, I would probably shorten the presentation, though, as it felt like almost too much to cover in only an hour's time. Jesse said it could have been a three-day workshop! 😉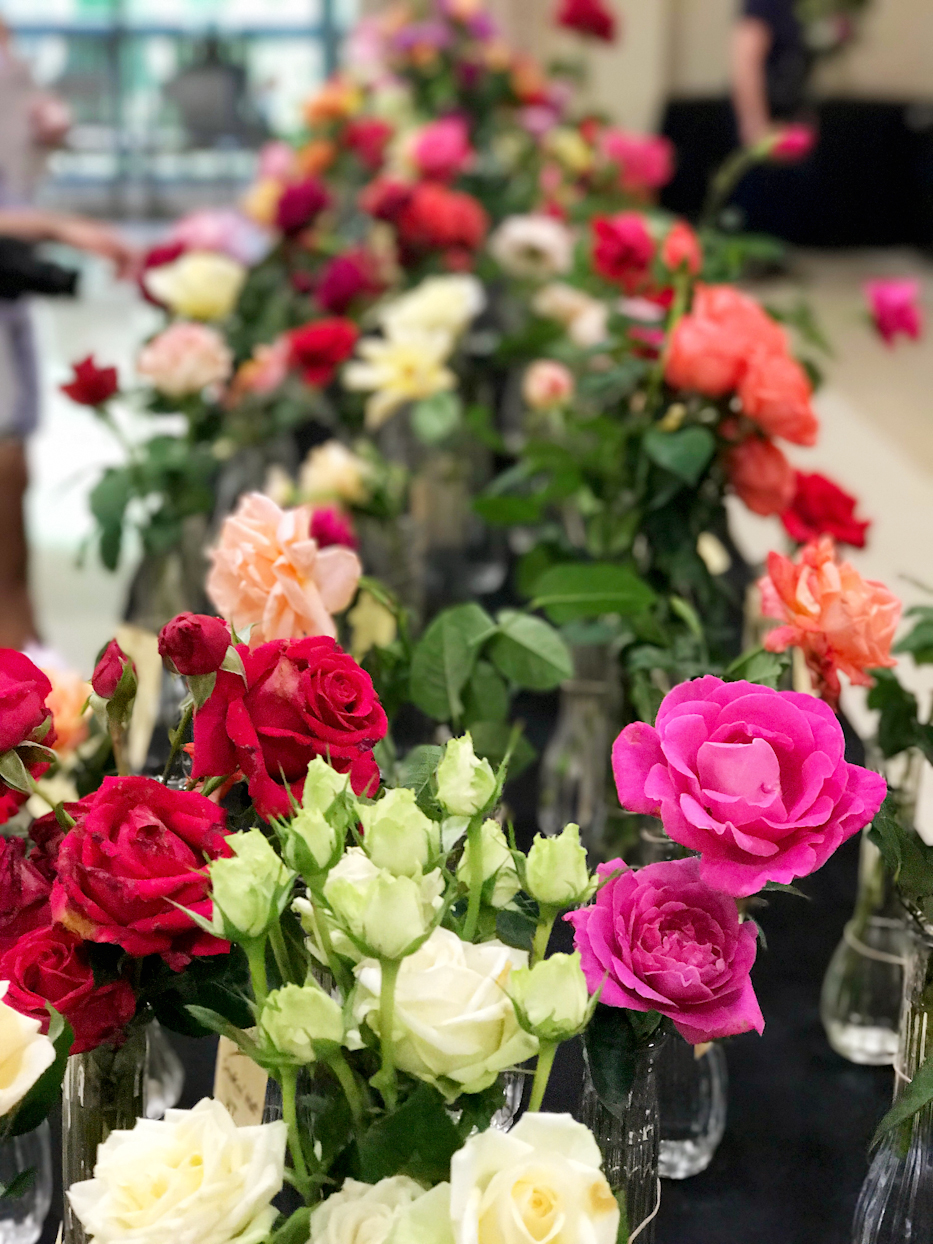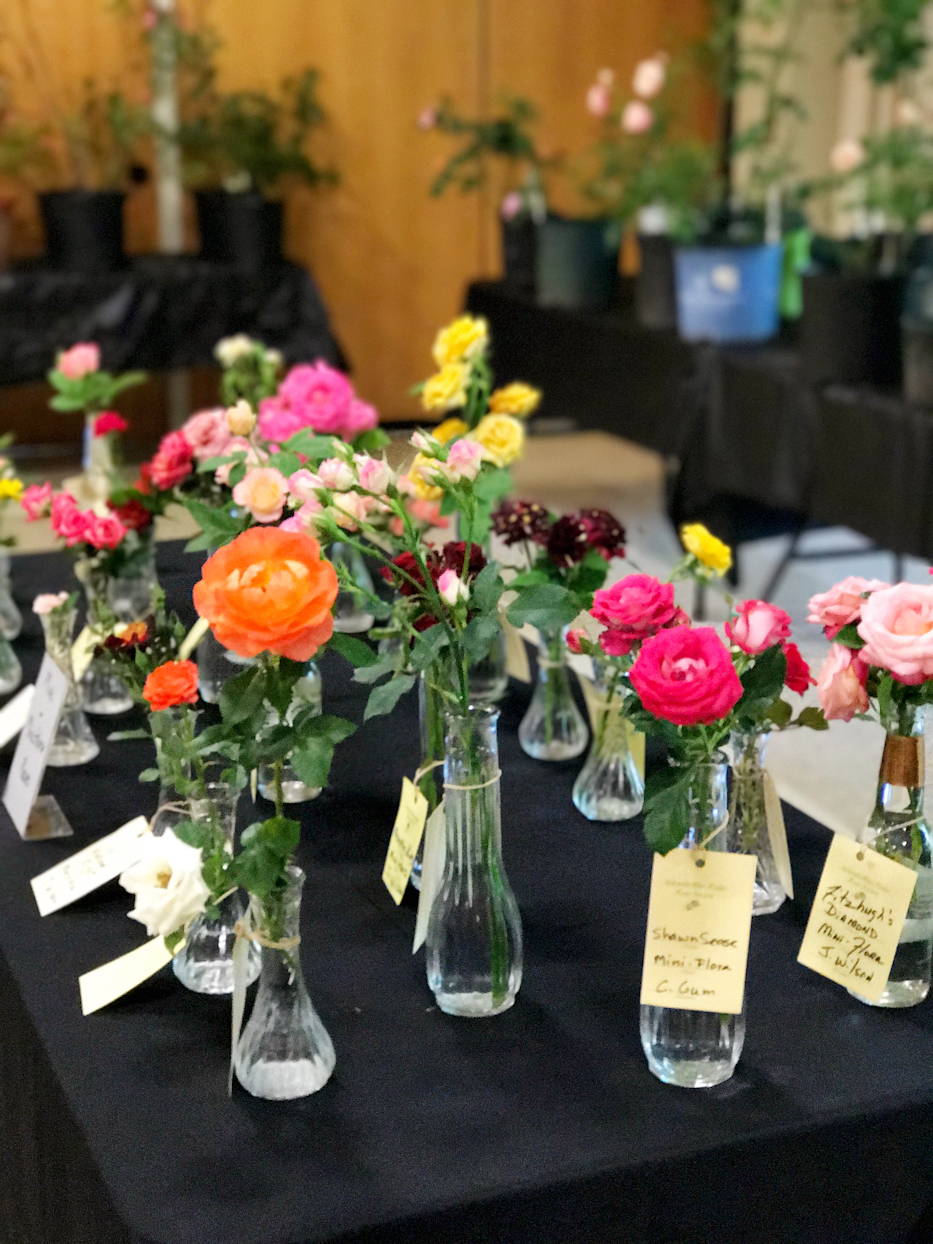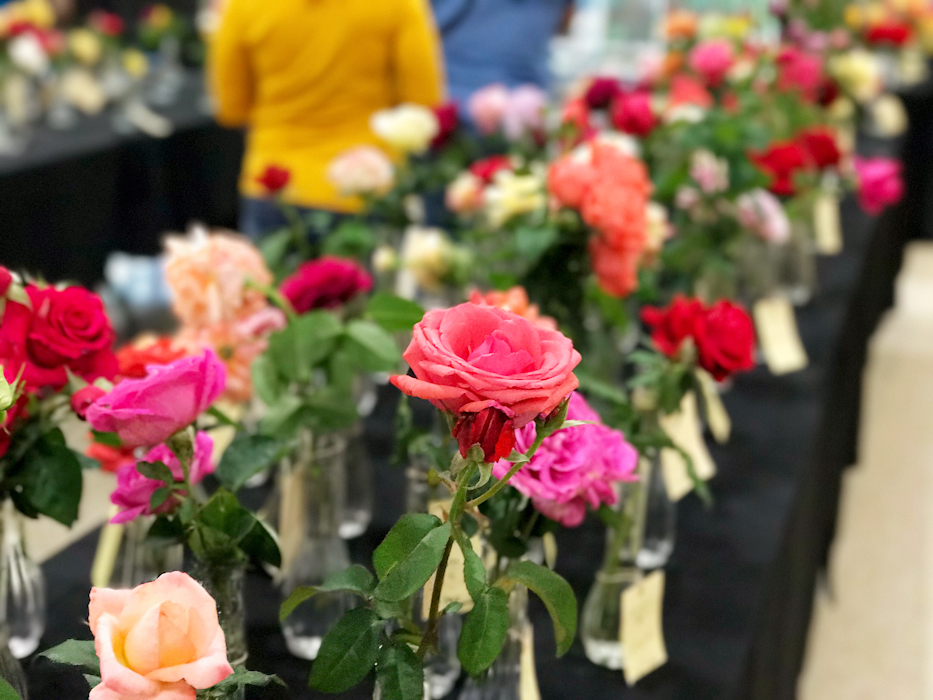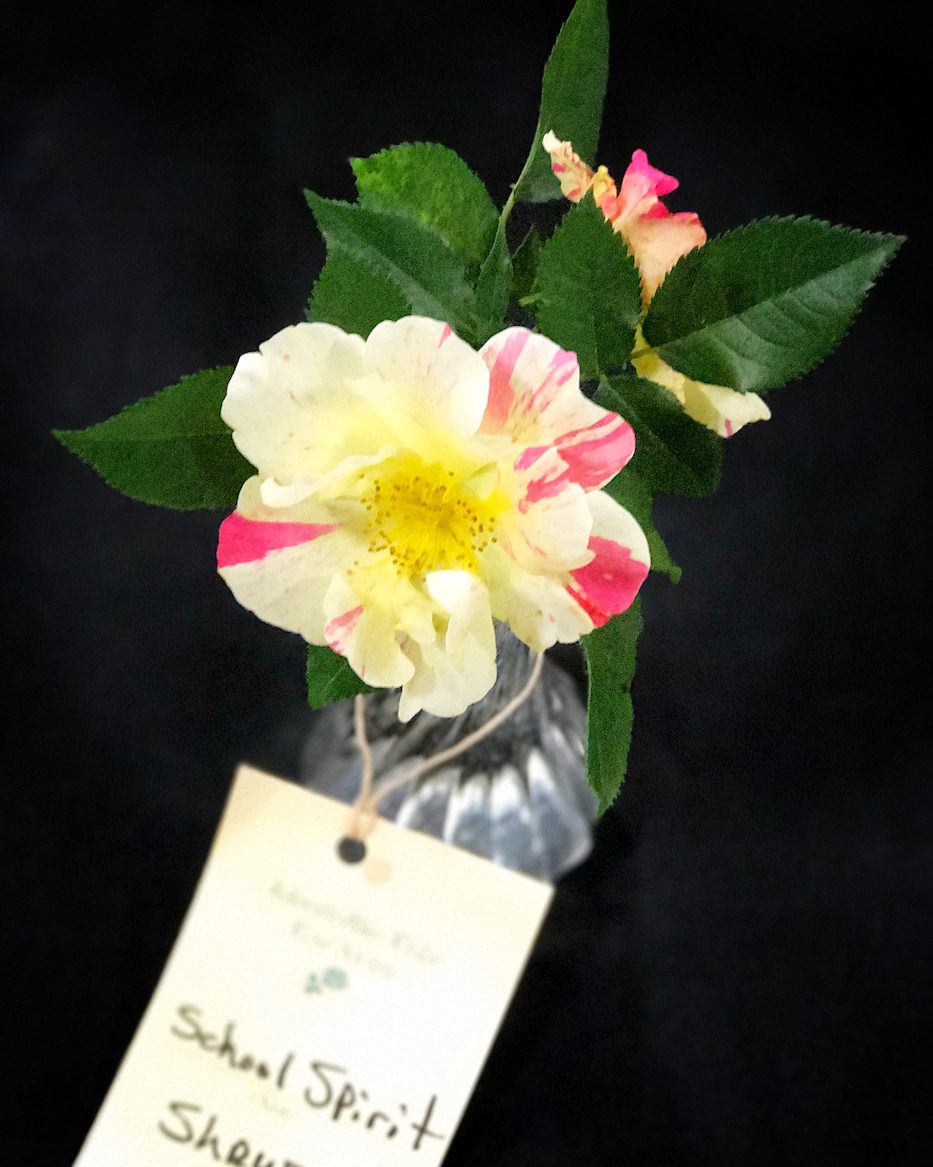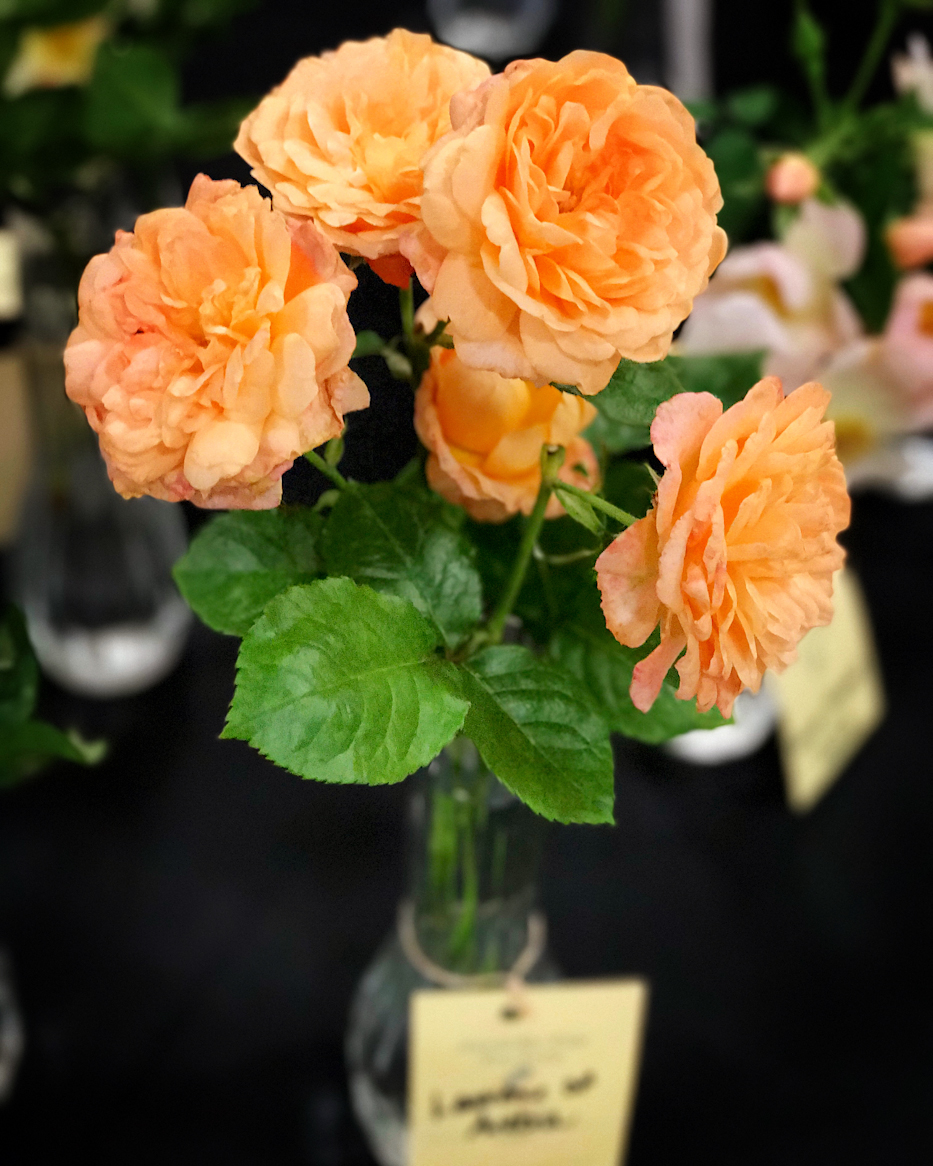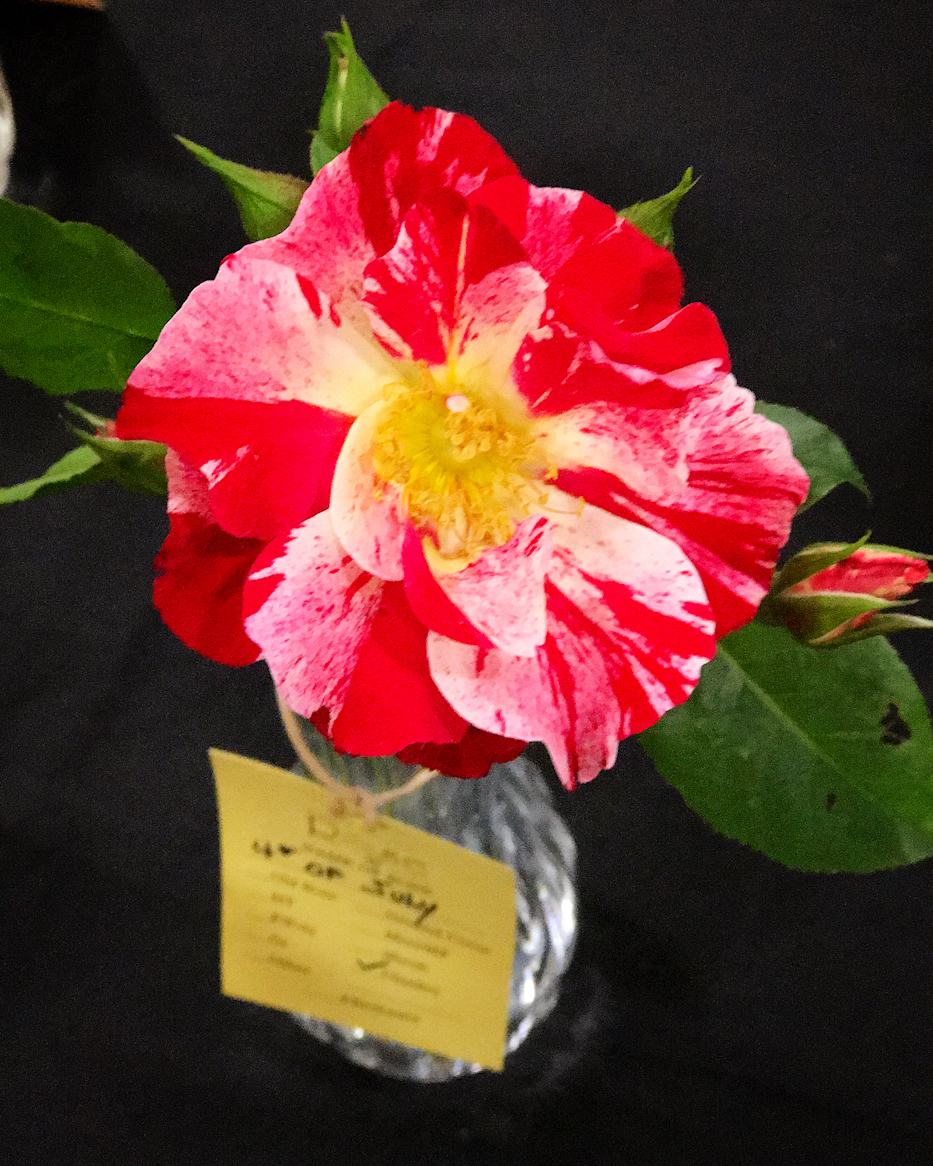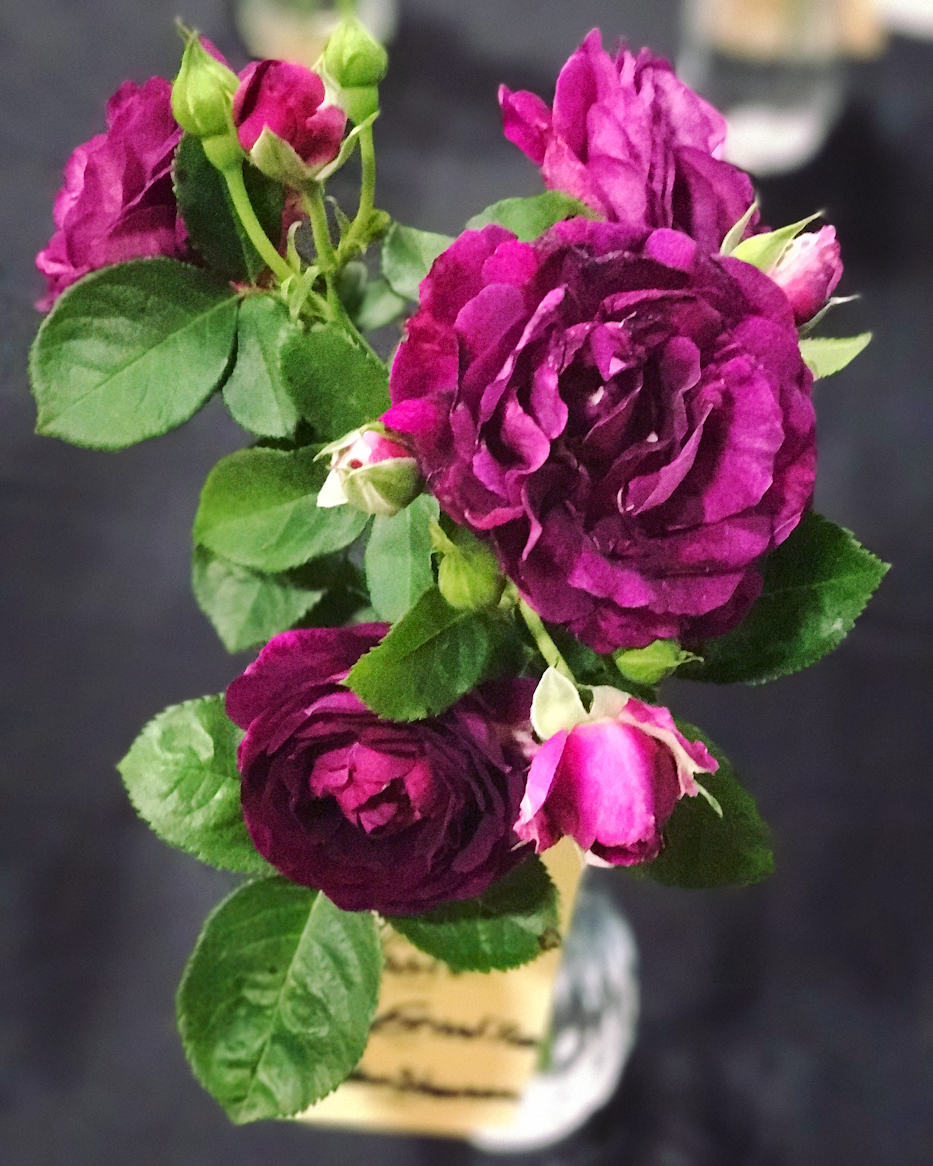 Twilight Zone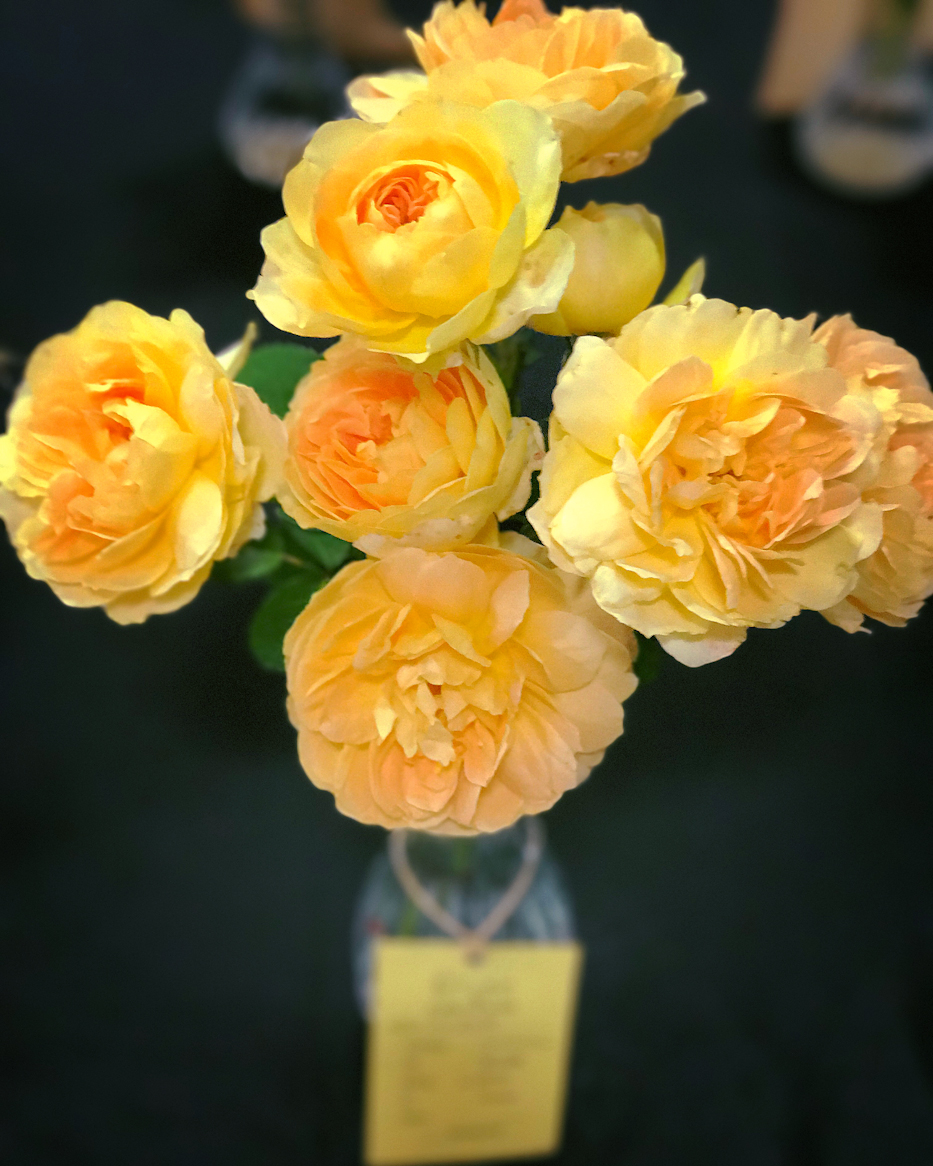 Molineux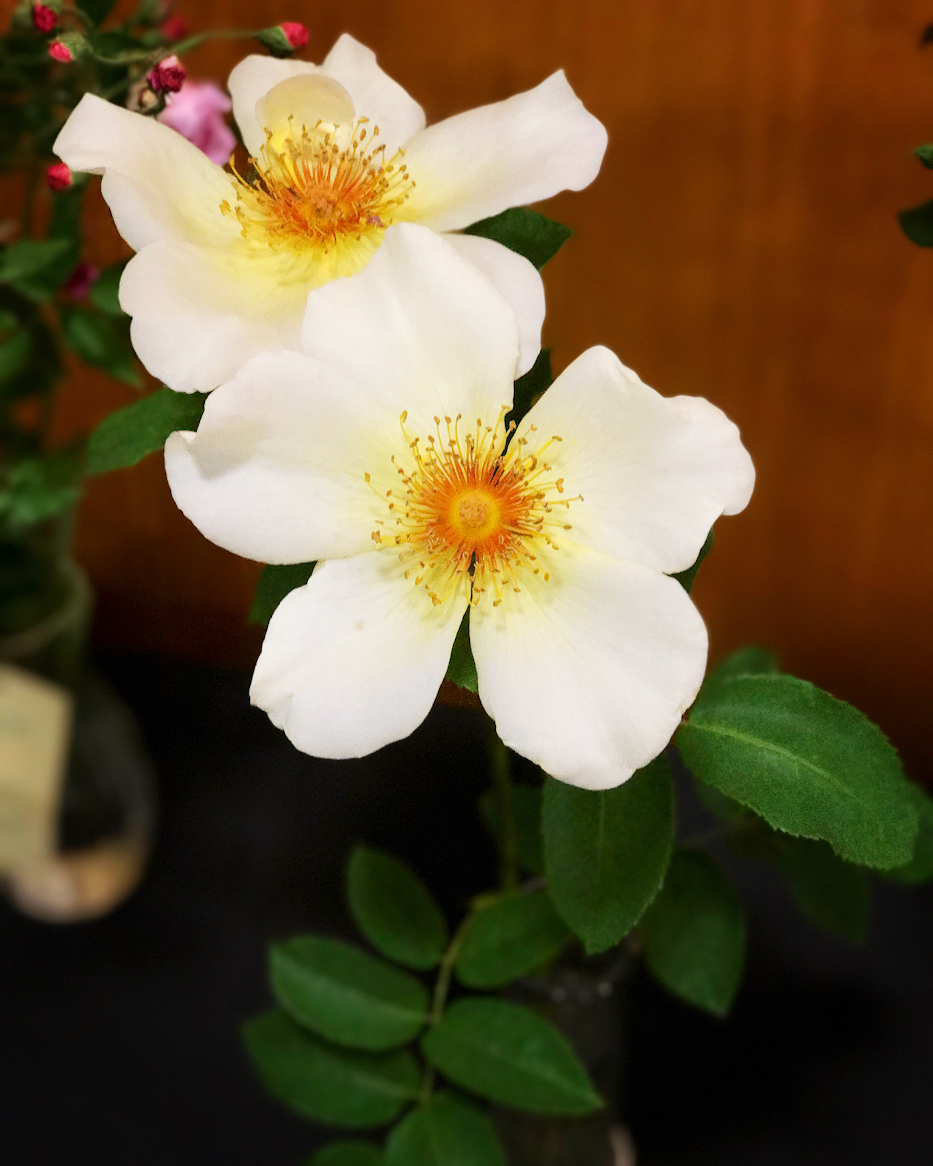 Golden Wings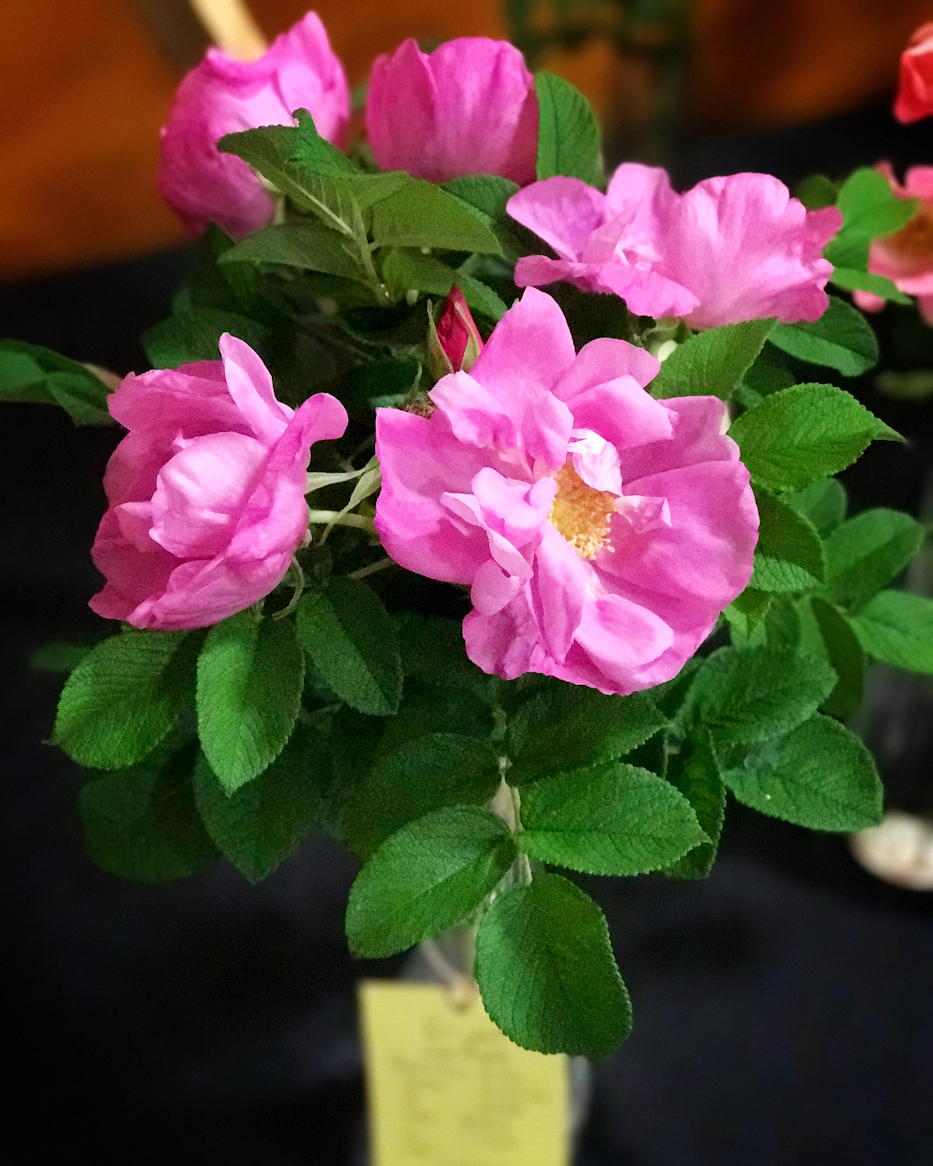 Buffalo Gal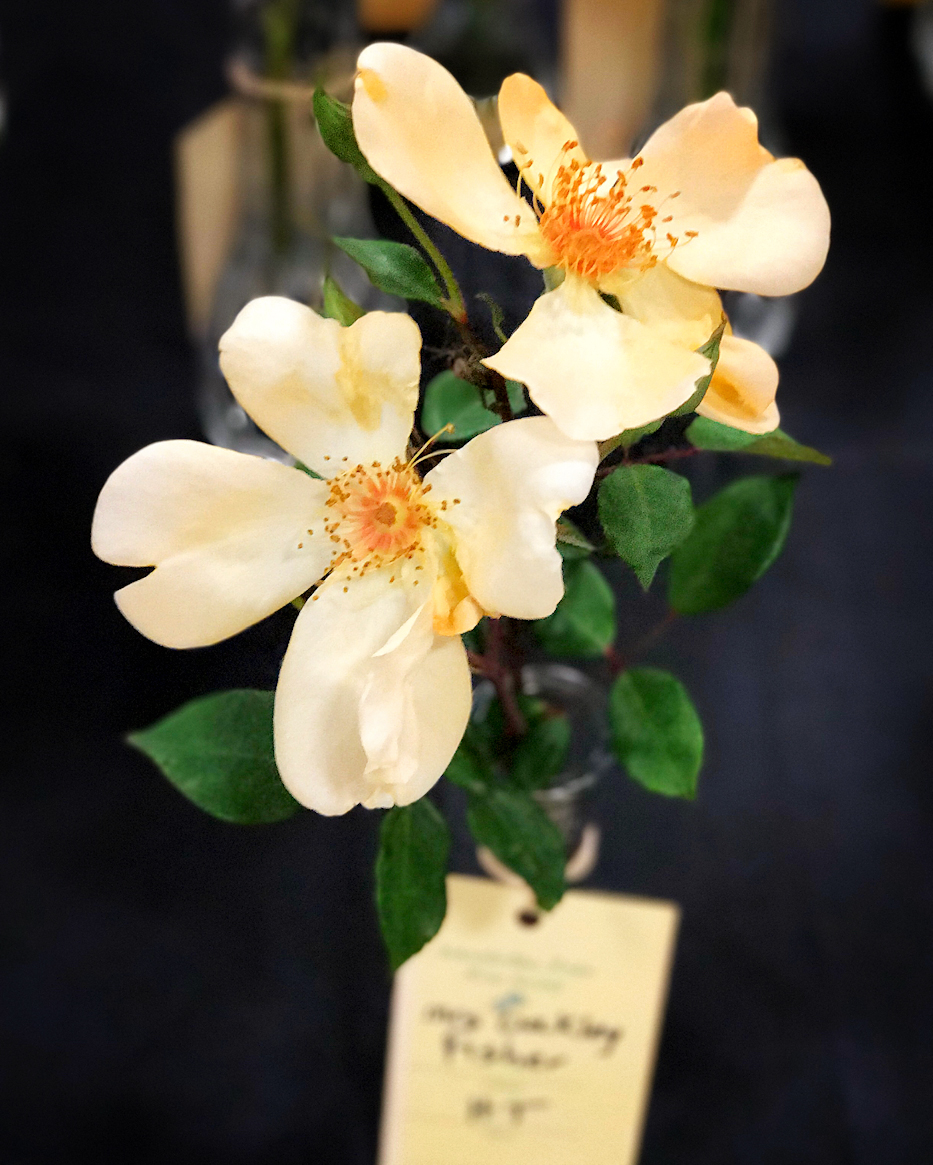 Mme Oakley Fisher
Even though we have recently had over 6 inches of rain in our area, I thought the cut roses in the gallery looked so beautiful. It never ceases to amaze me, the sheer variety of roses in their shapes, colors, sizes and fragrances. There really is something for everyone.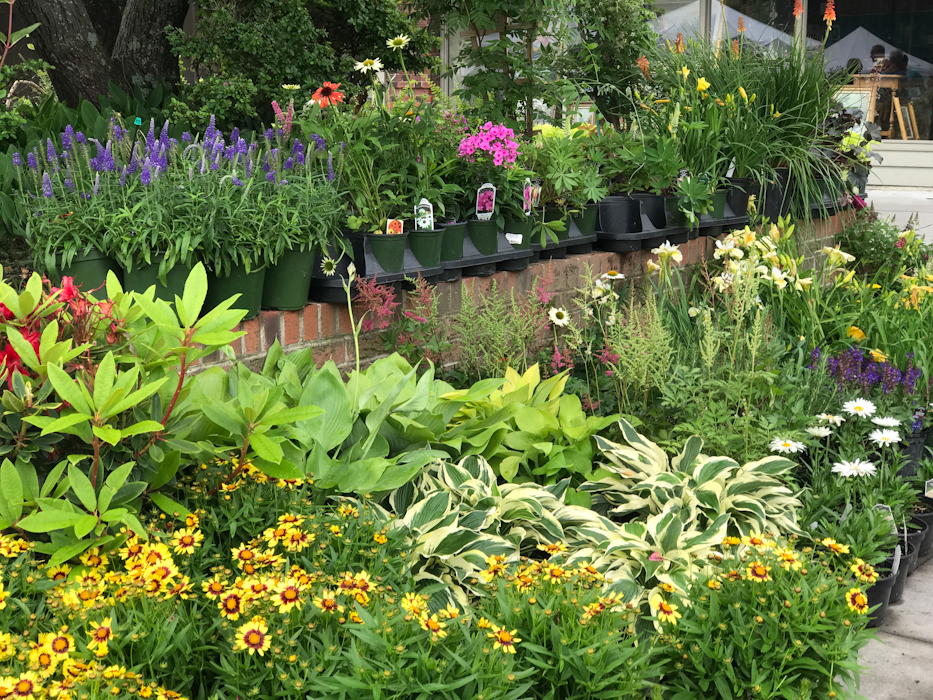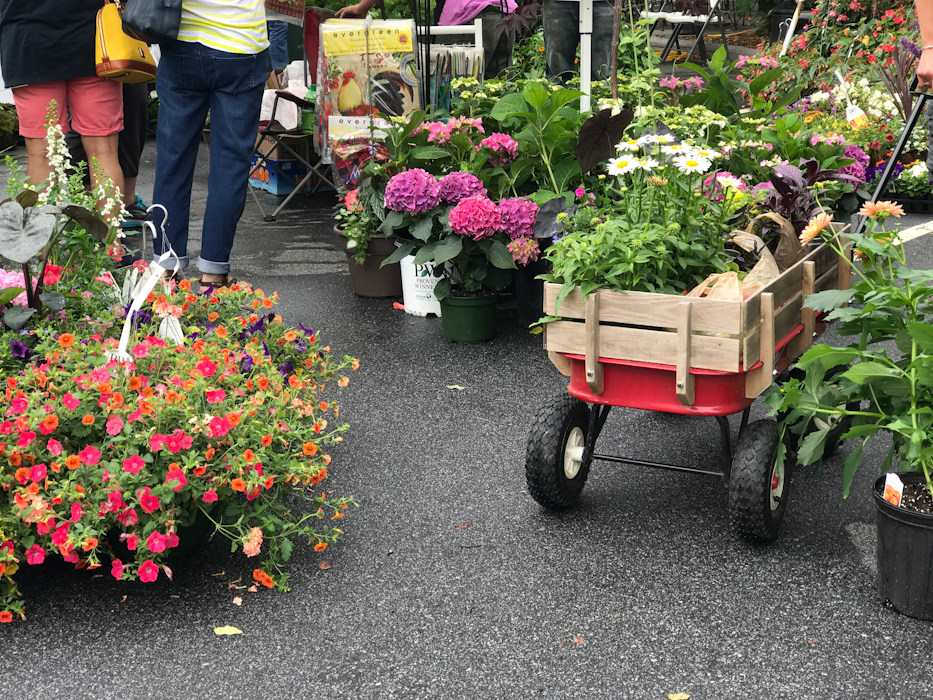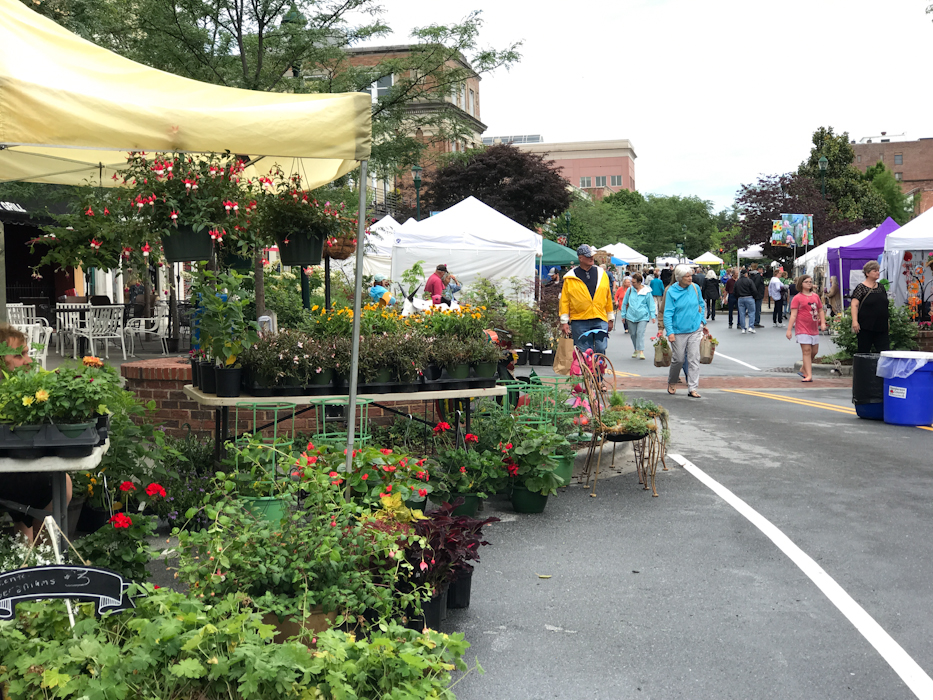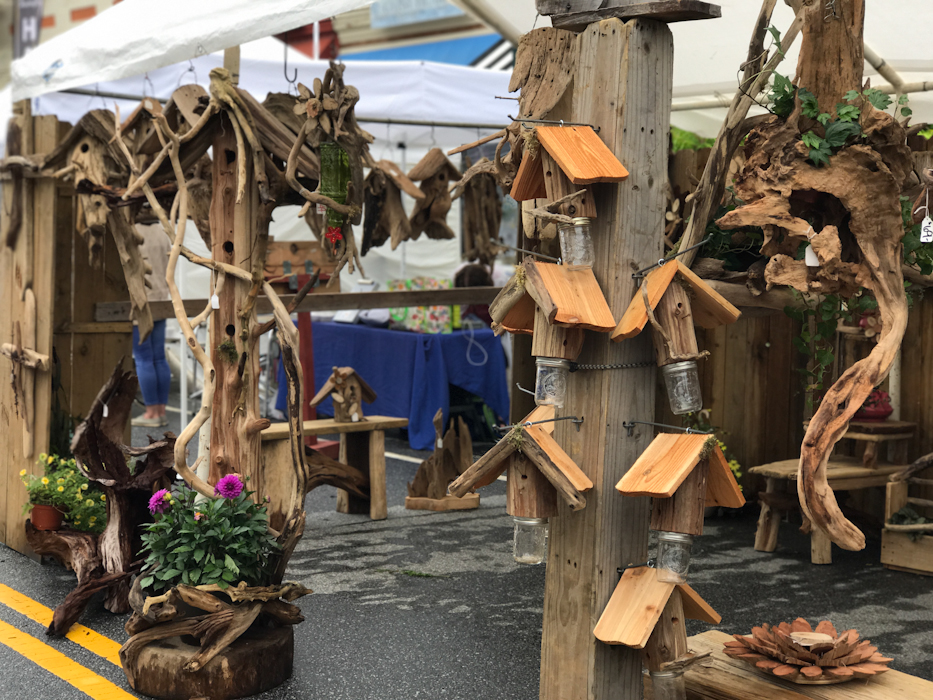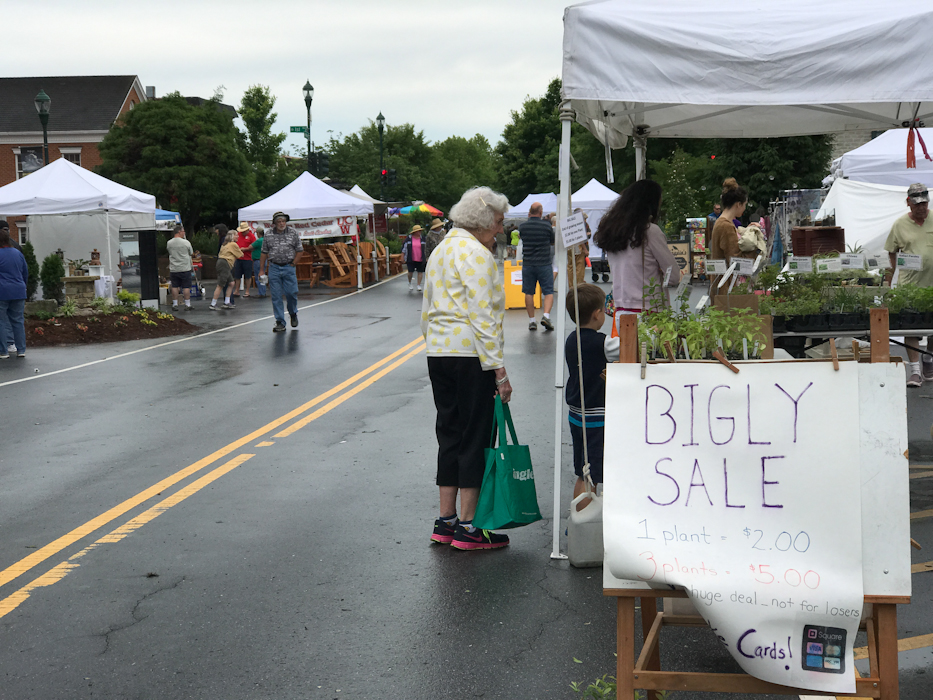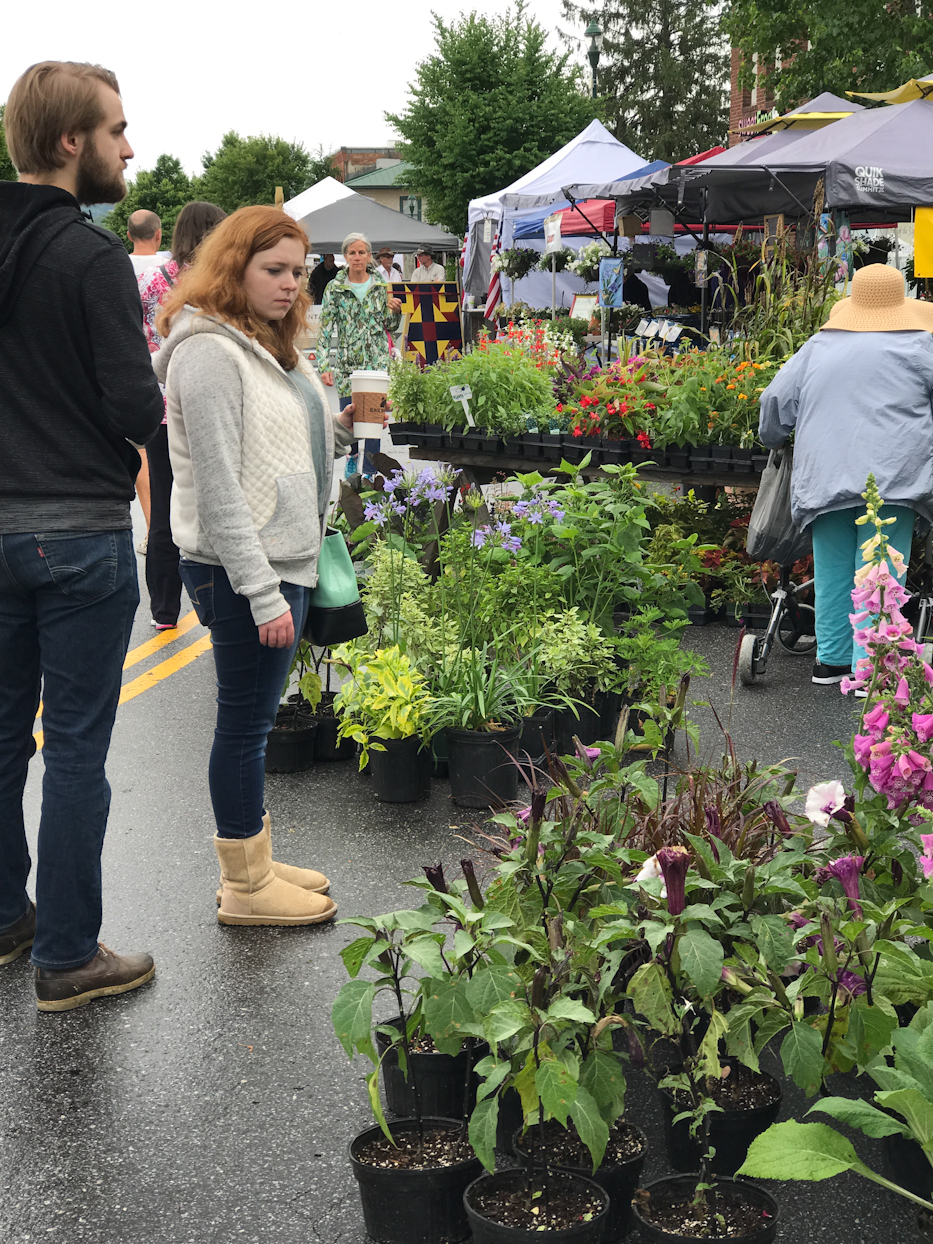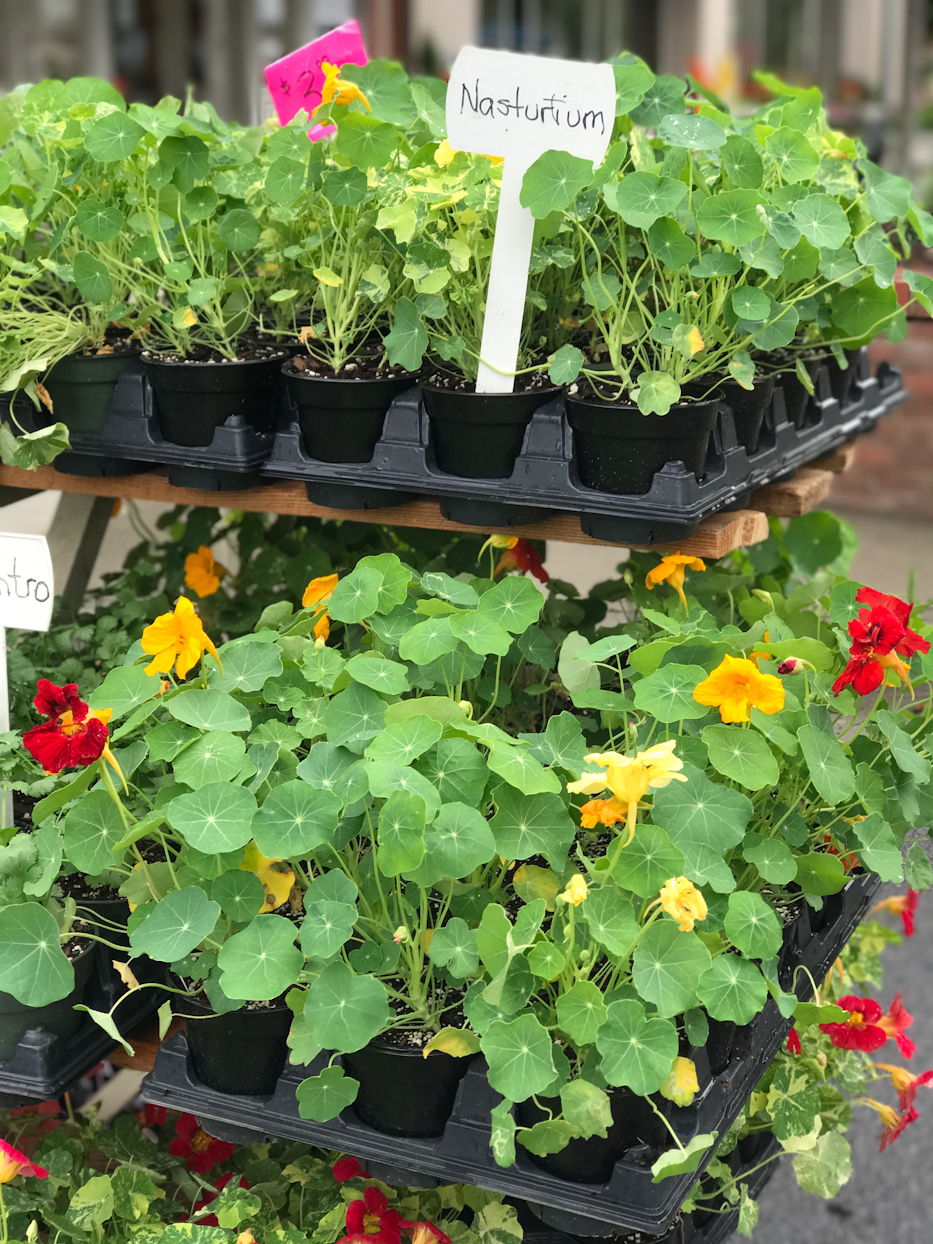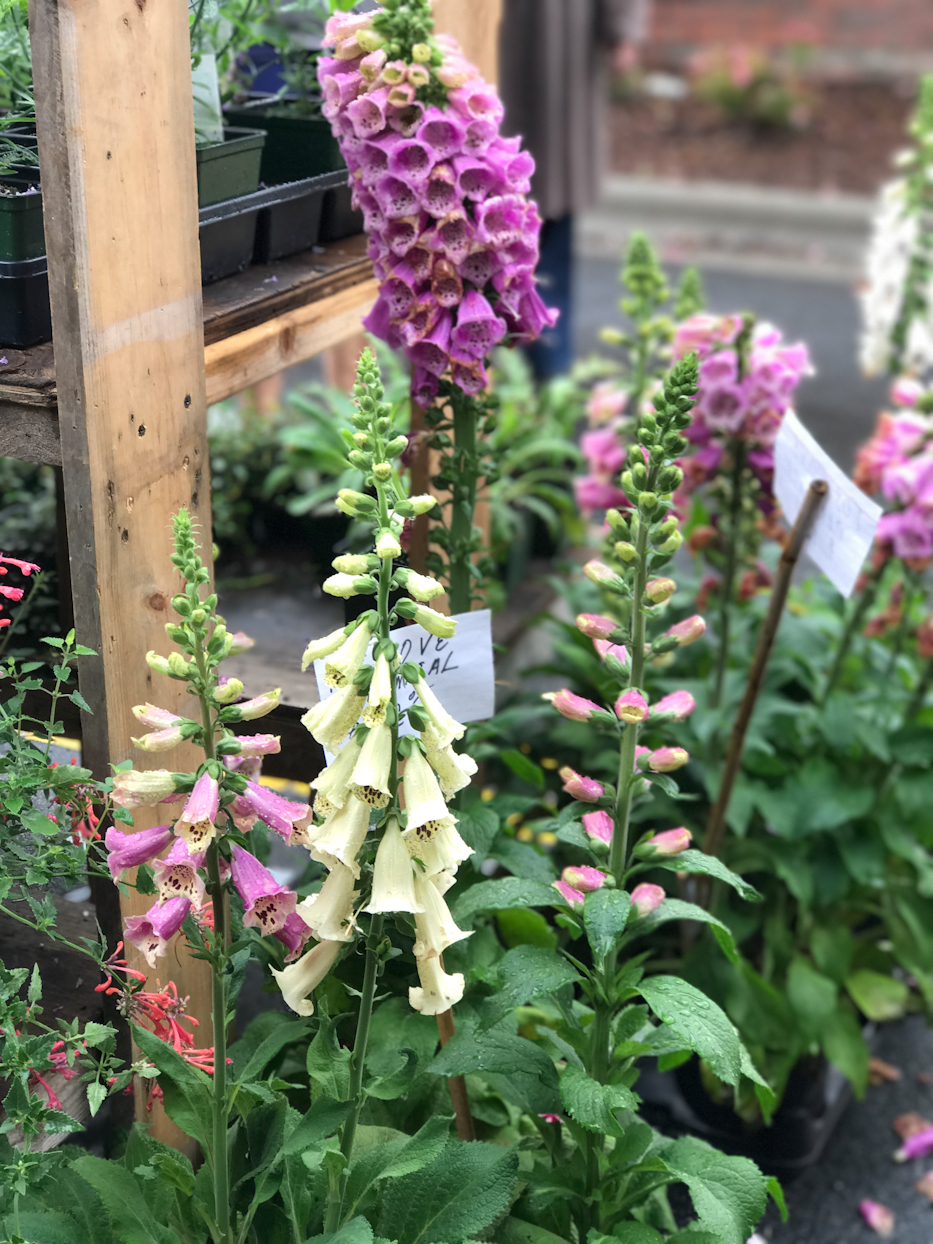 The next day, we visited downtown Hendersonville for their annual Garden Jubilee. Since we moved to the area, this is an event I count down the days to. Picture a quaint, historic, winding Main Street, beautifully landscaped on either side (thank you Henderson County Master Gardeners) with local nurseries and artisans selling their plants and garden-related wares. On a lovely spring morning, cup of coffee in hand, it's just even nice for a stroll. I picked up some good plant loot this year: some more lavender, a couple bearded iris, gaura, salvia, yarrow, shasta daisies, and more. Now that they're safely tucked in their new garden home, I'm already excited for next year!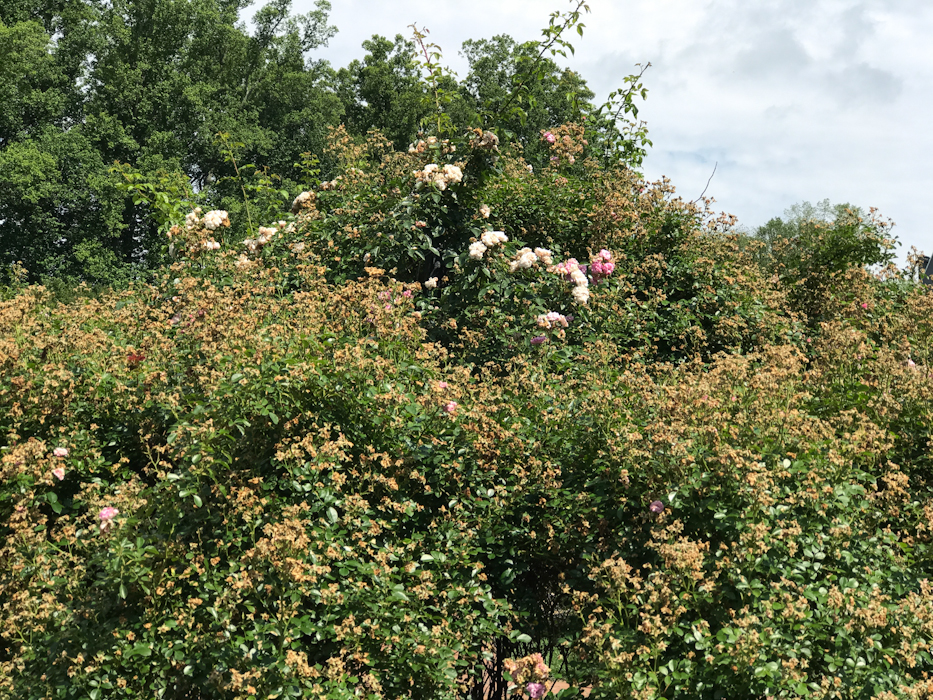 Jessica can be see in the center of this photo, surrounded by Rural England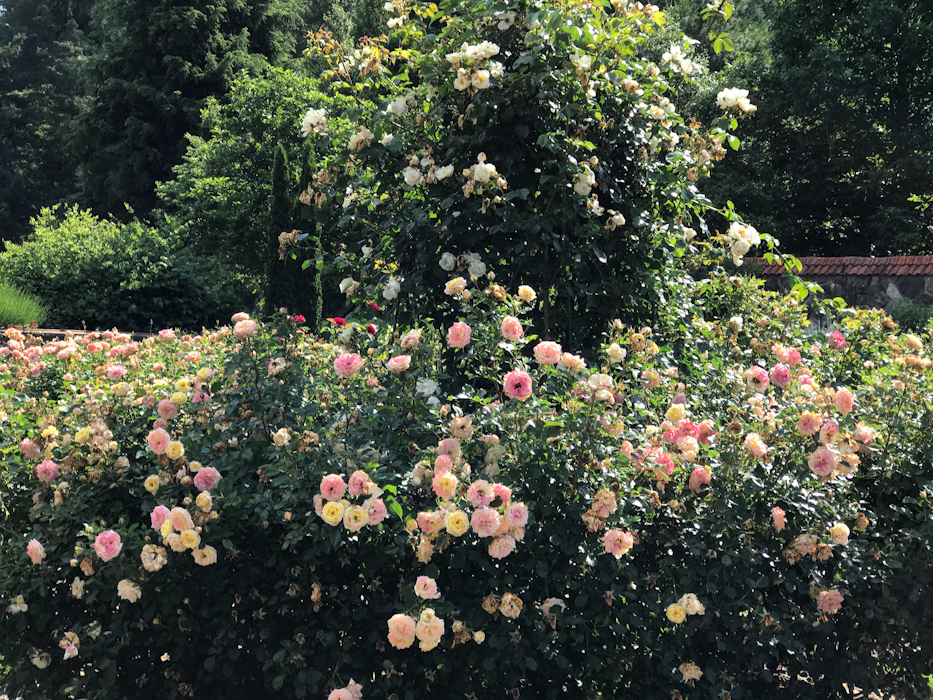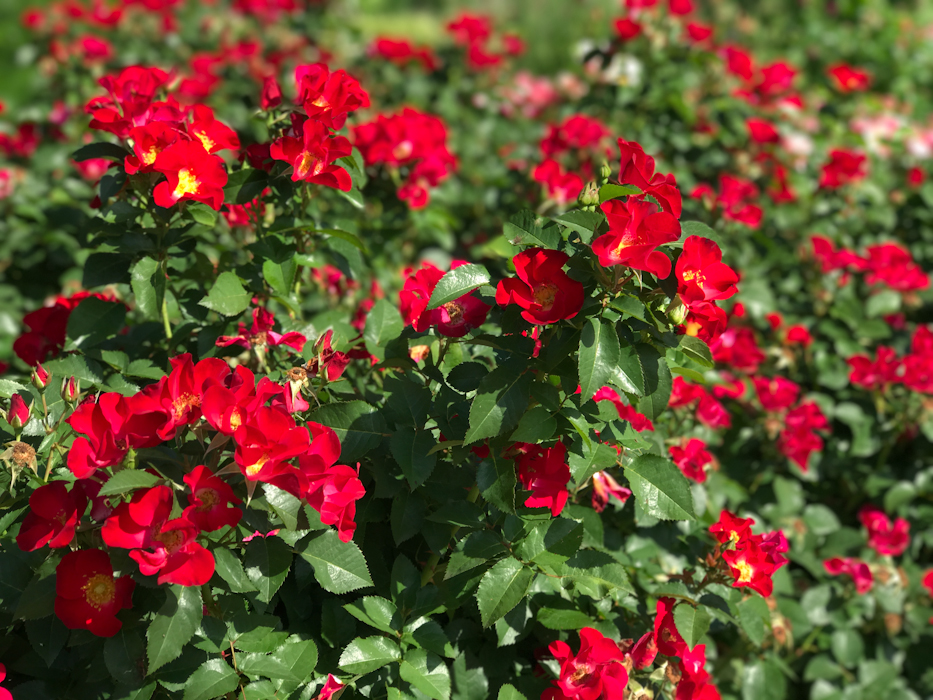 No. 1518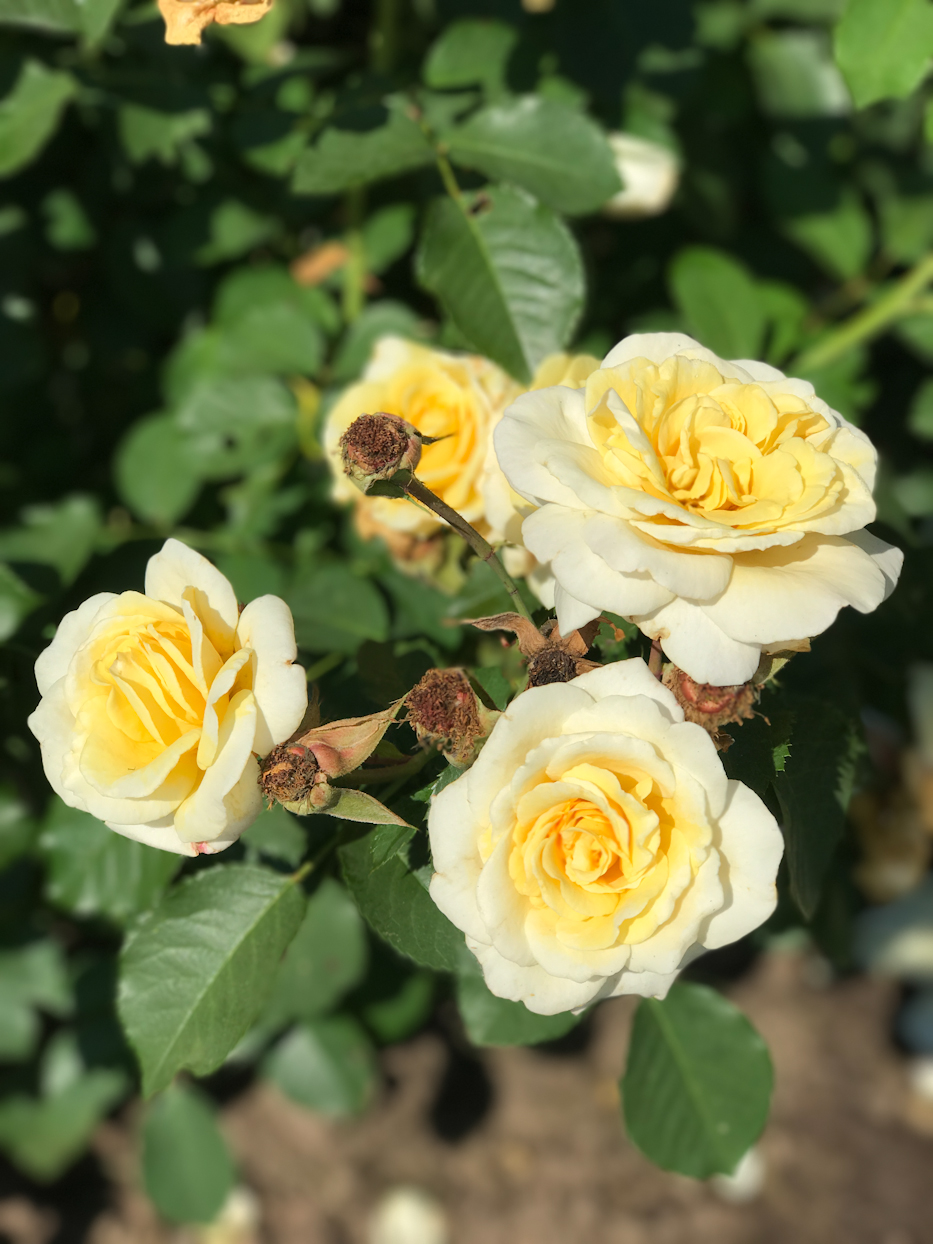 No. 1624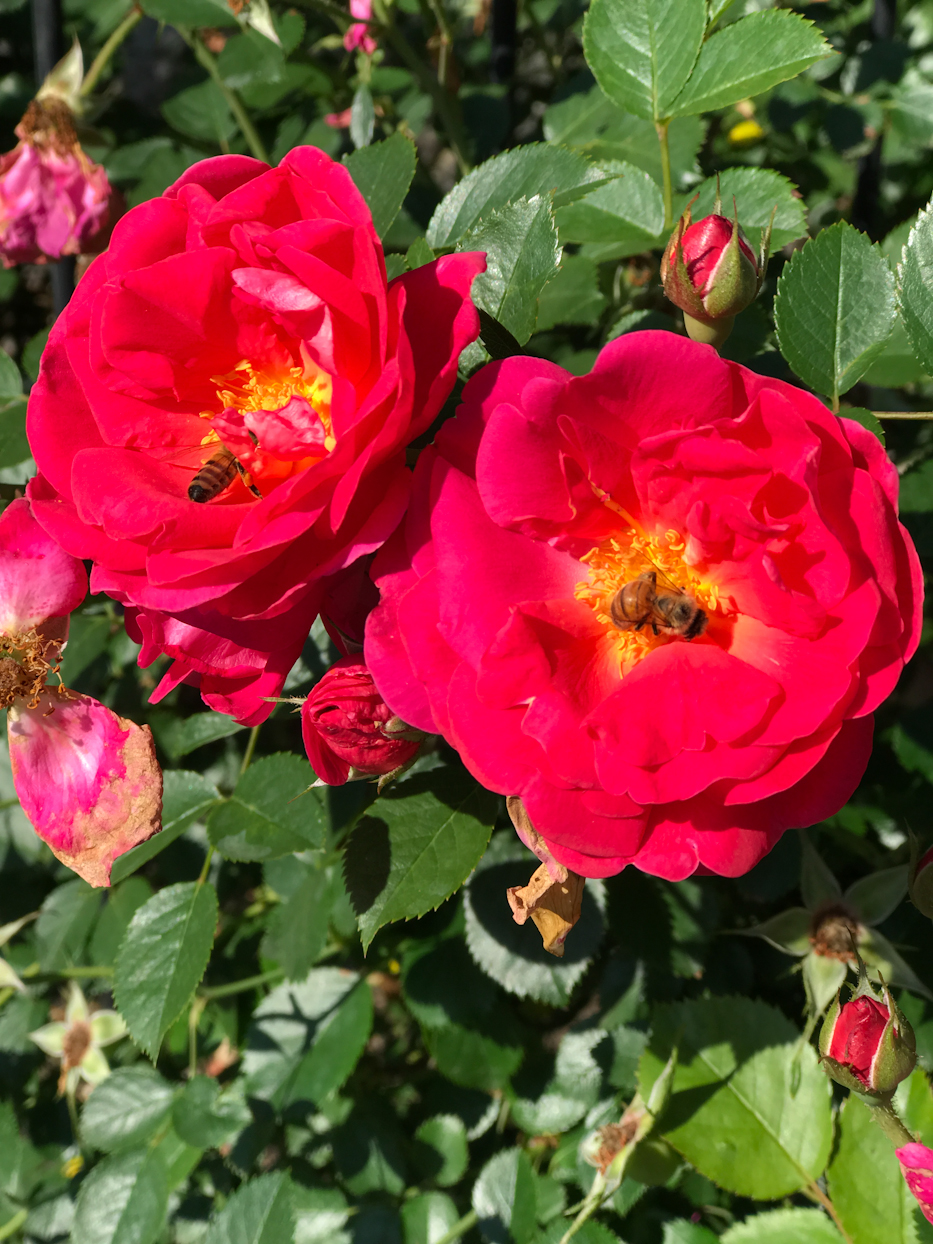 No. 1629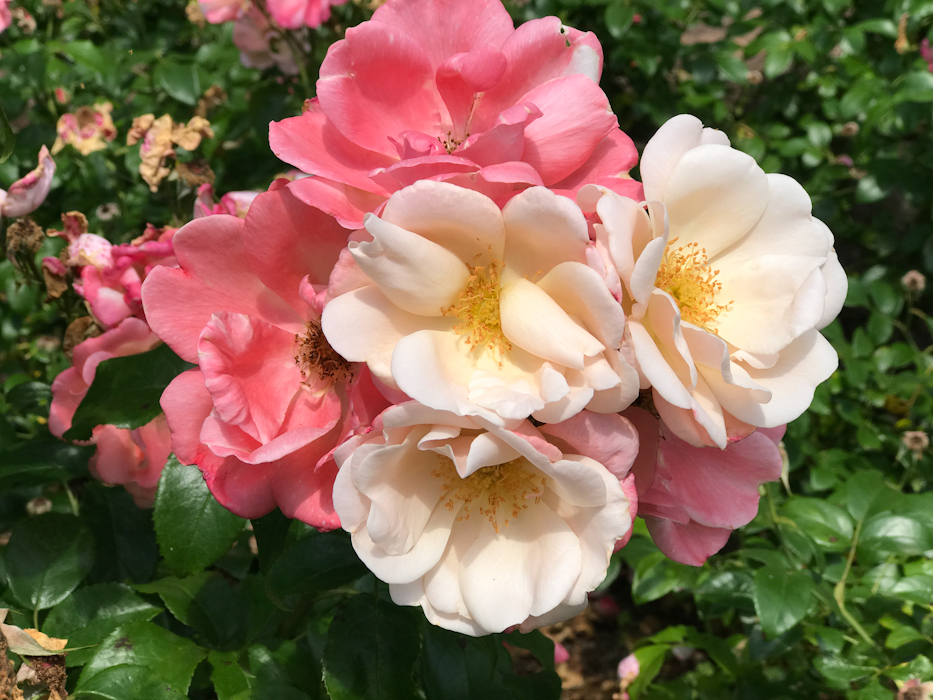 No. 1517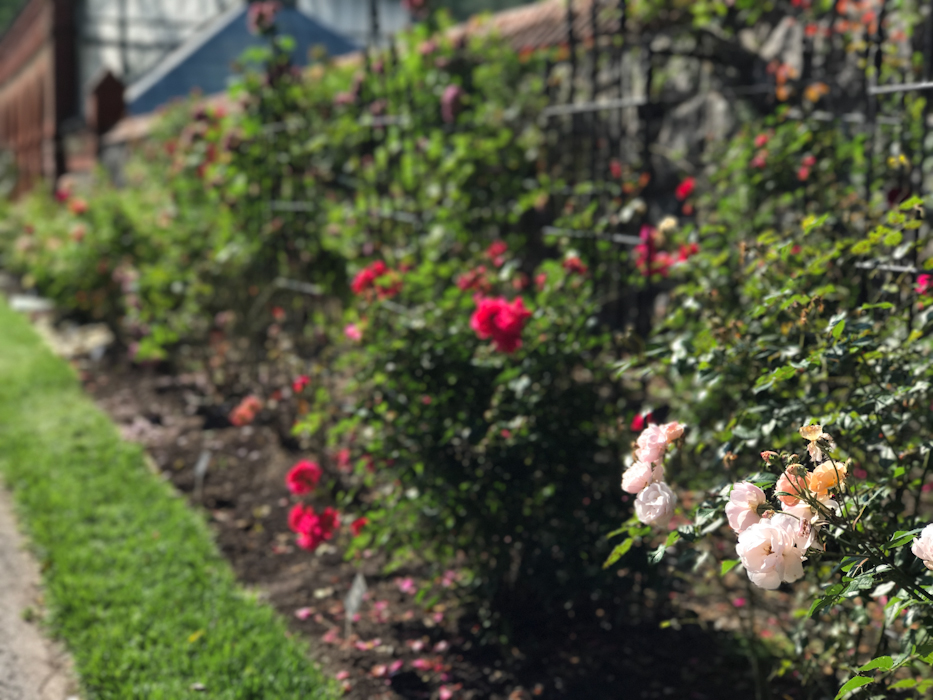 Finally, there was a visit to Biltmore to do the next round of judging for the International Rose Trials. Being a holiday, the garden was packed! But it was nice because I got to meet the new head rosarian and chat with fellow jurists. While there, I was asked to take some cuttings of 'Jessica' an old Wichurana which is no longer in commerce in hopes to propagate it. Jessica is growing on center of the "maypole" planting and is currently getting swallowed whole by 'Rural England'. To take cuttings, I had to crawl inside the structure and reach in from beneath. It was one of those moments I was glad to be so short and my inner child could have stayed under that leafy canopy all day long.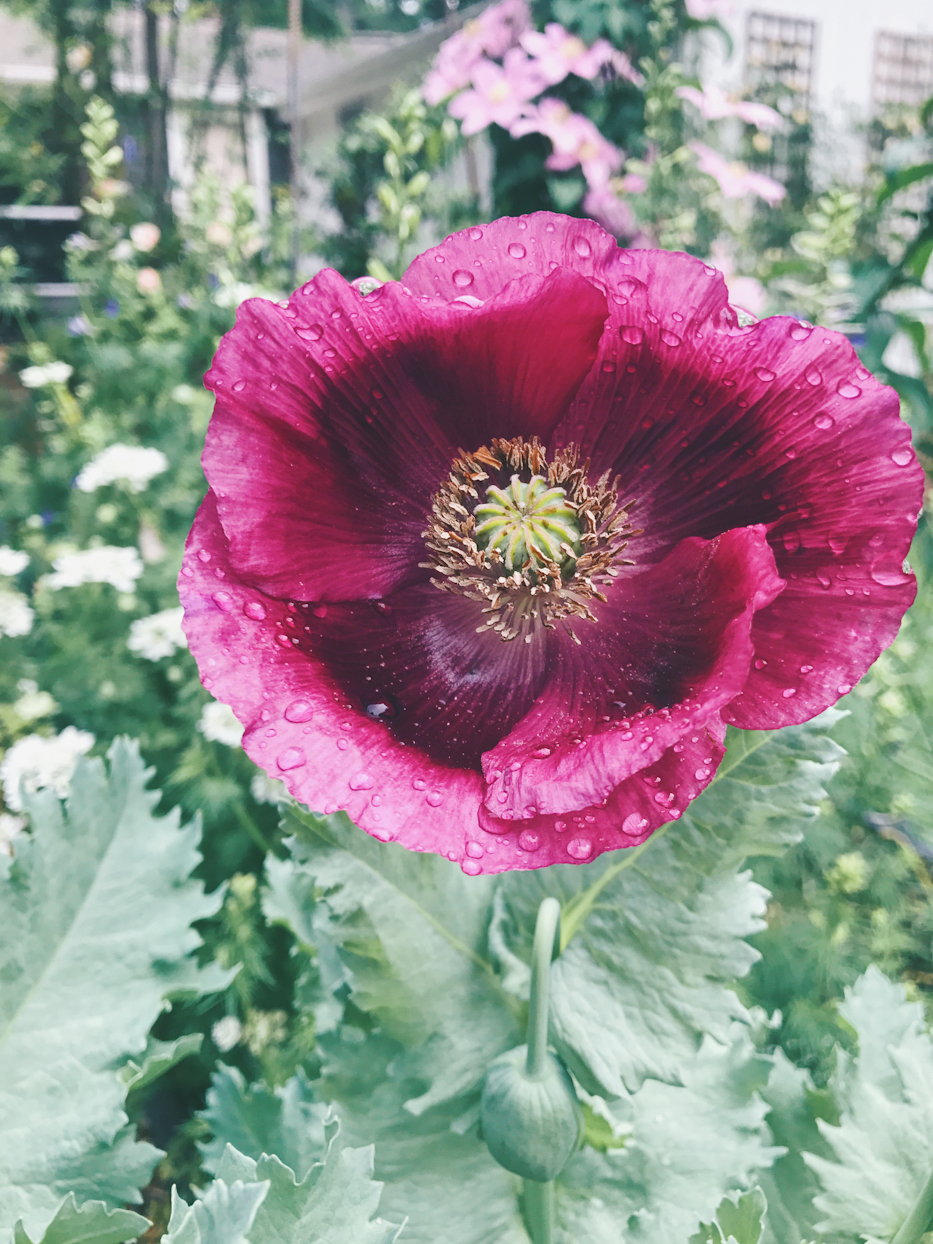 In our home garden, everything is bursting into bloom: self-seeded larkspur, poppies and verbena, along with some more roses and perennials. And one of our hives swarmed! This is actually a positive thing, which I'll talk about more in my next post in just a few days.
Until then…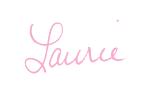 .