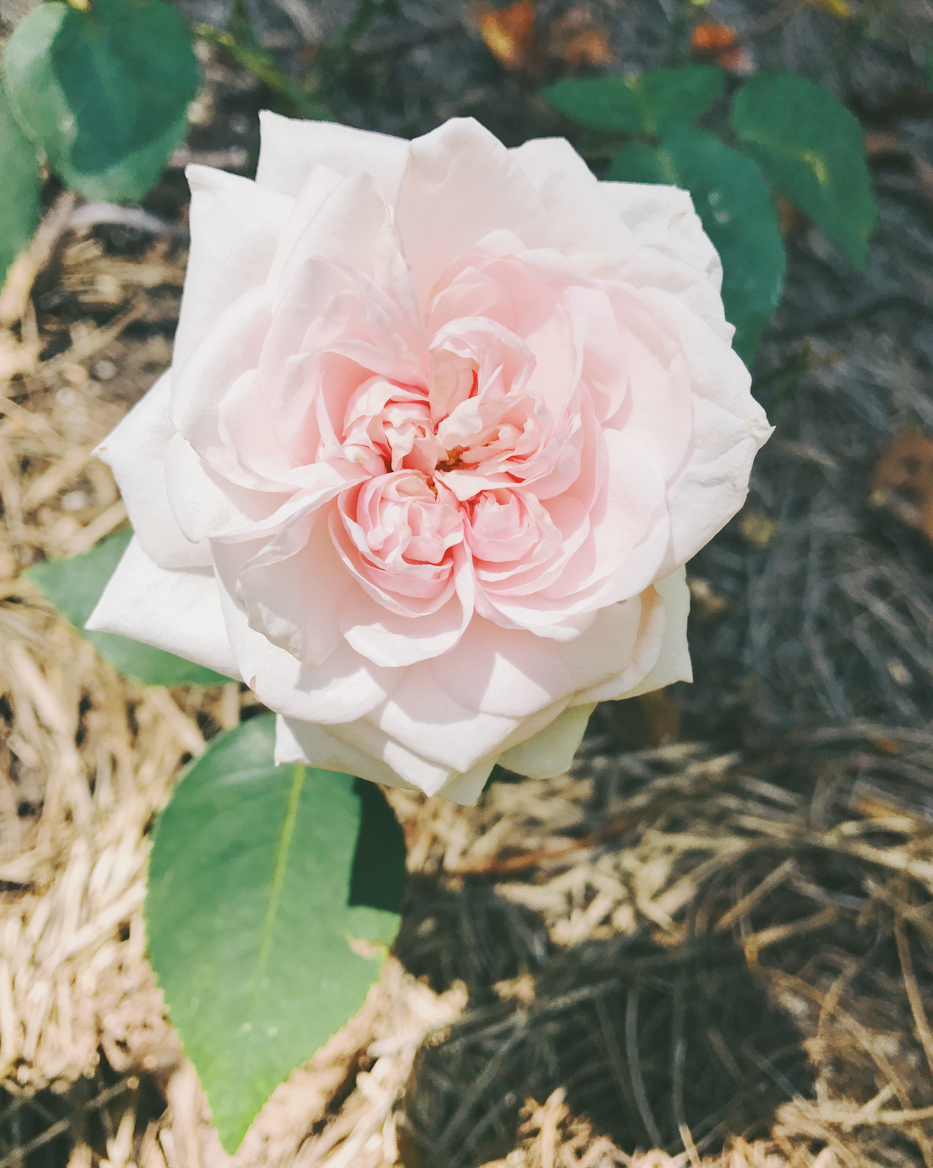 Summer is ending and now that we're at the close I can safely summarize it by saying it was the polar opposite of last year's hot, dry (too dry) season. Summer 2017 was cool and predominantly rainy. As a matter of fact, we're starting to see the outer rain bands of Hurricane Irma as I type this. (above: Souvenir de la Malmaison)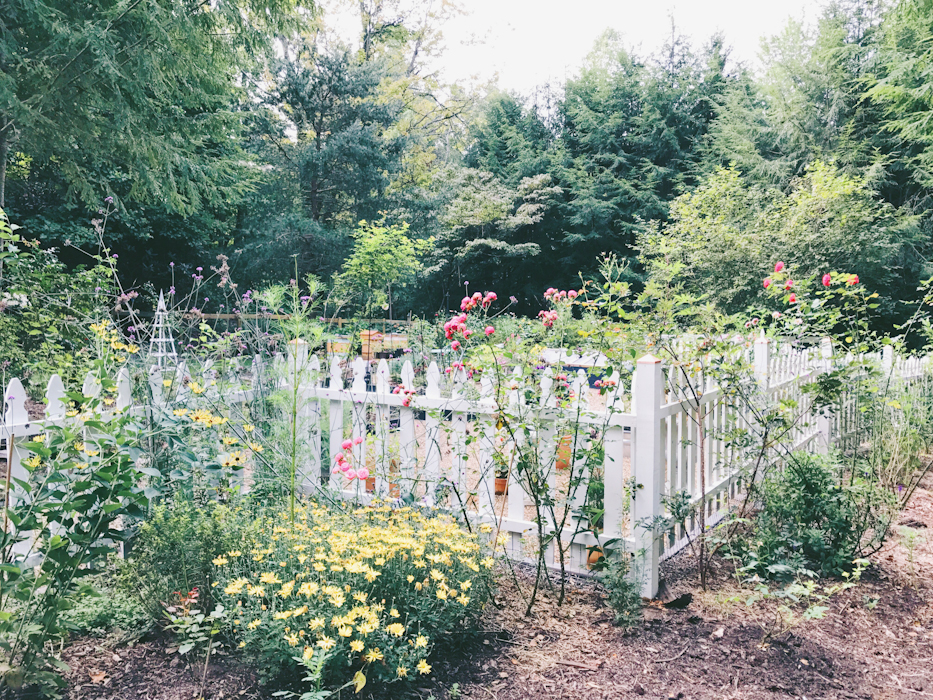 This September is going to be one of our busiest yet, with travel and engagements all month. I'm already looking forward to October when it quiets down and autumn garden tasks commence: setting out my spring bulbs, topping the beds off with compost, cleaning up the annuals and generally tucking everything to bed! We're wiped after a long, work-drenched summer. I'll be sure to share more of what was successful and what was not in my annual Summer in Review coming up soon.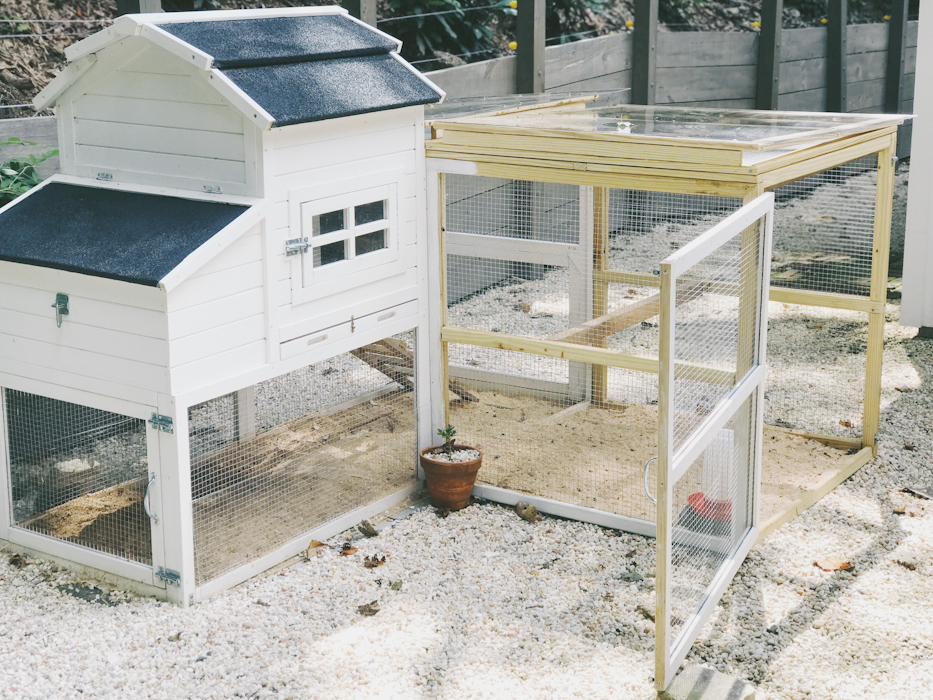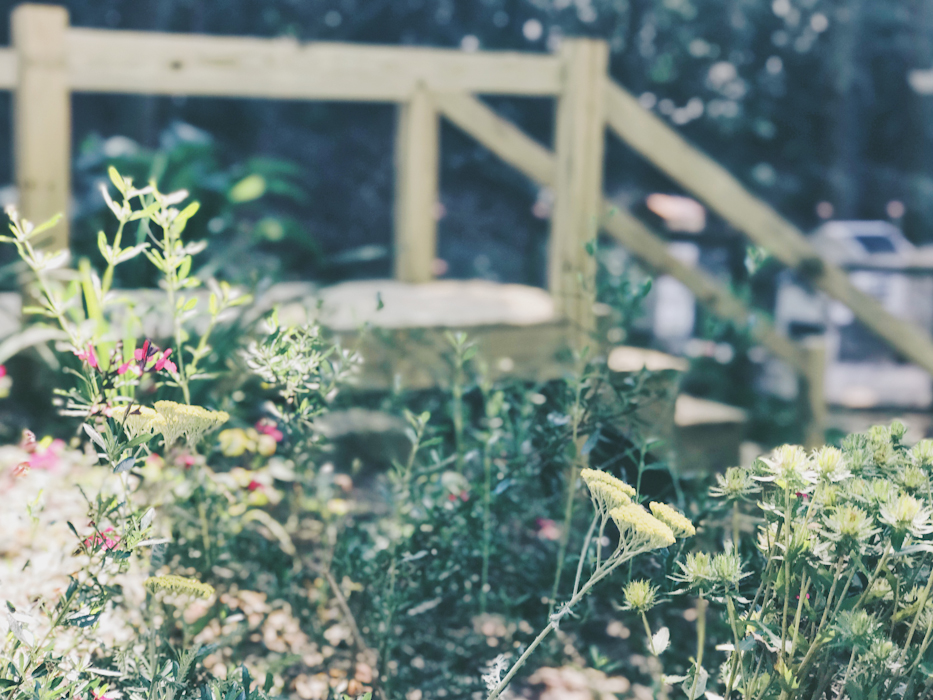 Without much dry weather, and travel interrupting any extended time outdoors as well, we didn't get as much done in the renovations department as we would have liked last month. We did, however, do a little more work on the steps through the rockery (sneak peek above) and added an addition to the chicken coop (which still needs to be painted), including two new roofs. These sound like small things but both have made a huge difference in our–and our chickens'–comfort levels.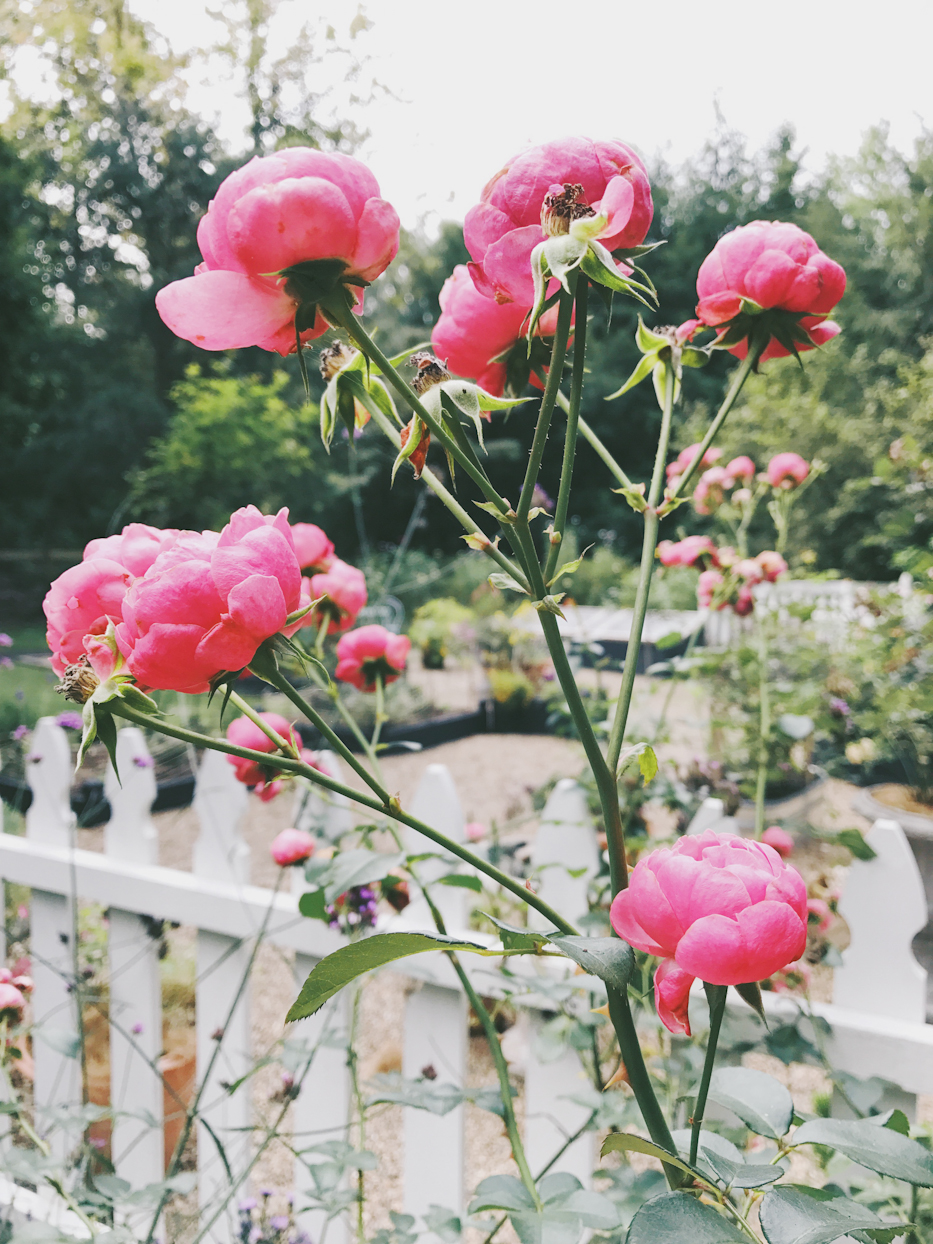 We've had such a lovely late summer flush of blooms on our roses, too, and I apologize if you have seen some of these photos already on Instagram. I'm still trying to find a balance of what I share on IG vs here. Pomponella wins MVP this year for steady flowering, that's for sure! Here are some others….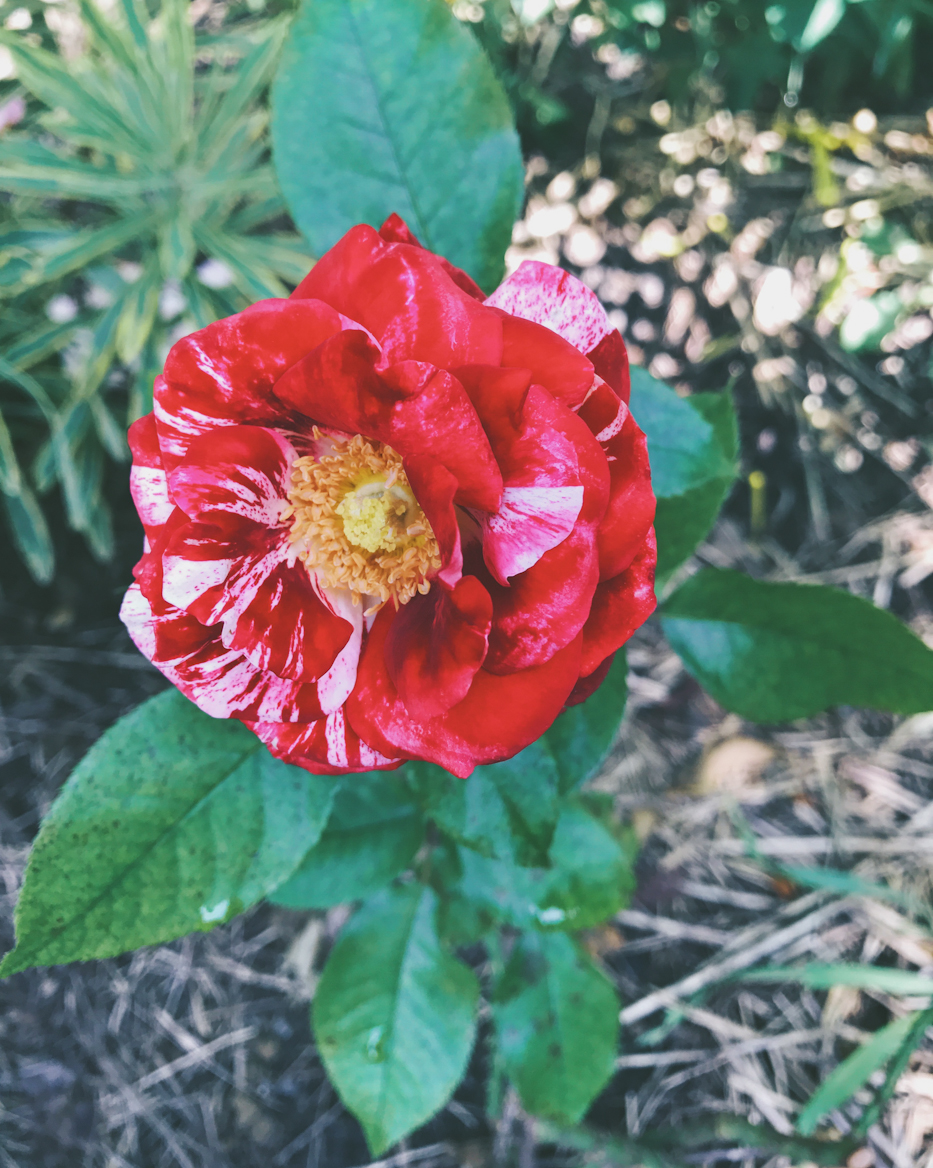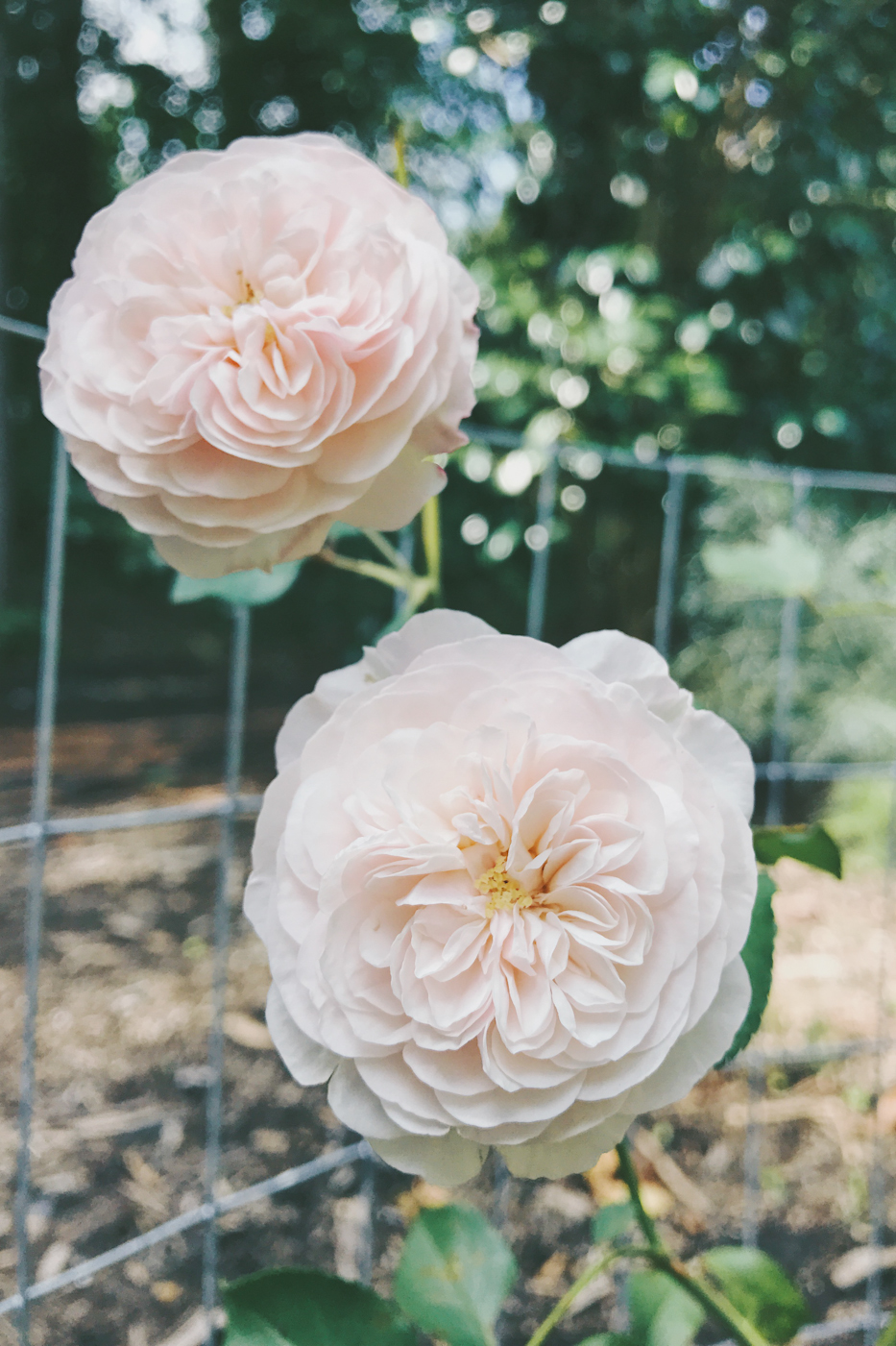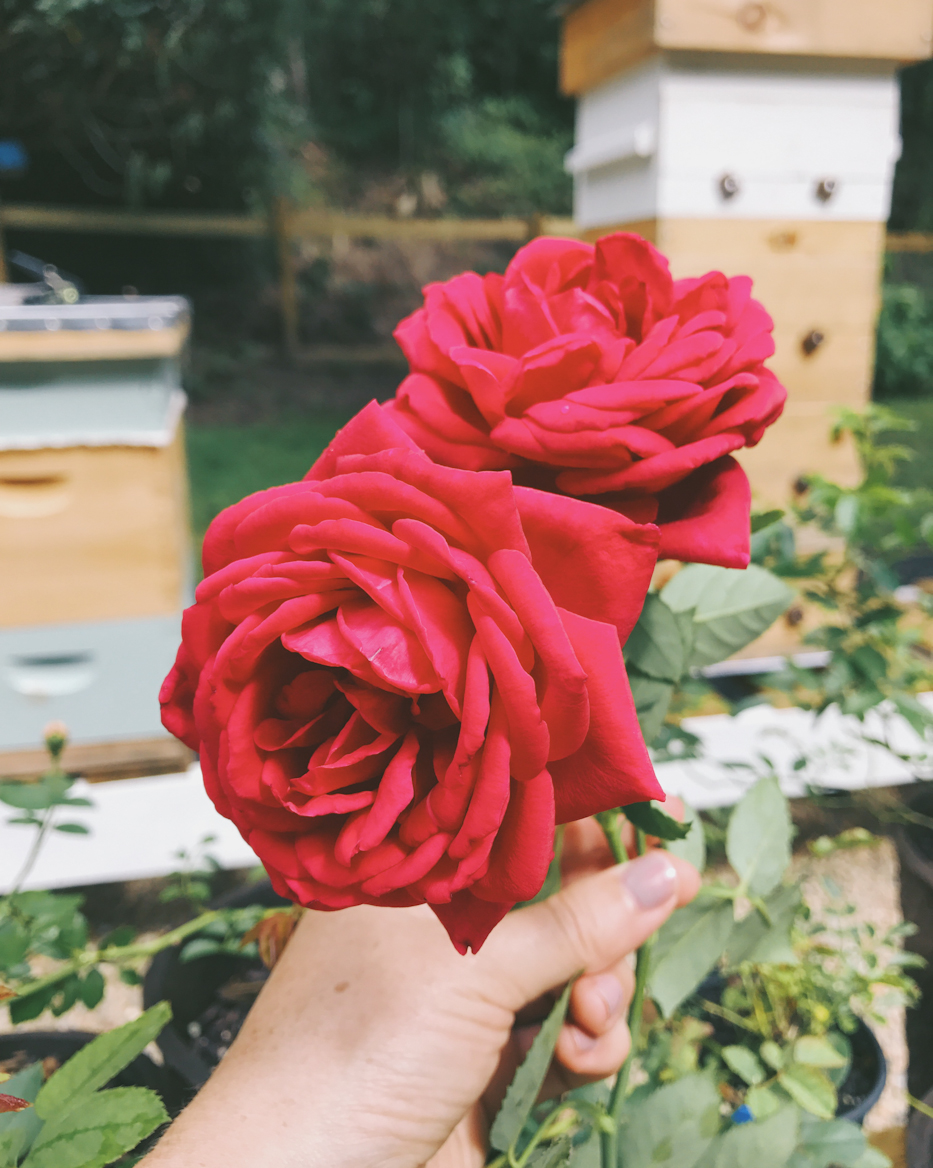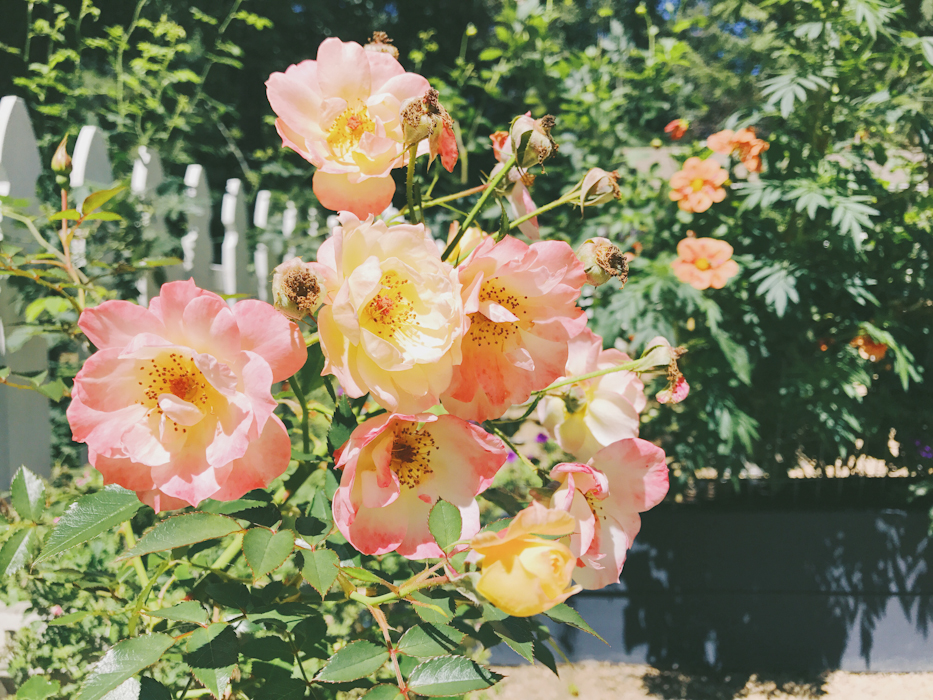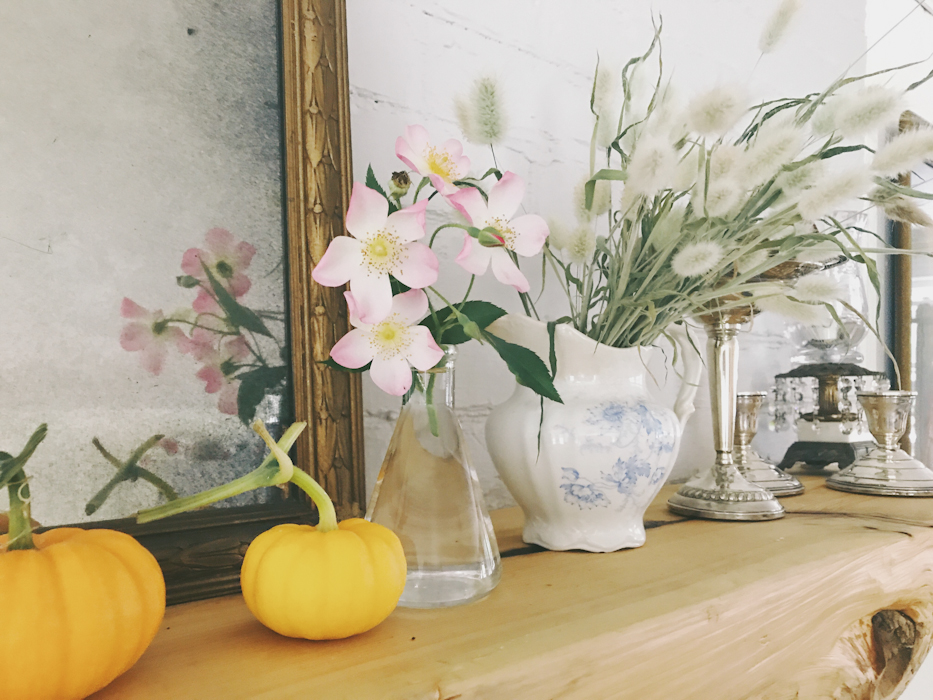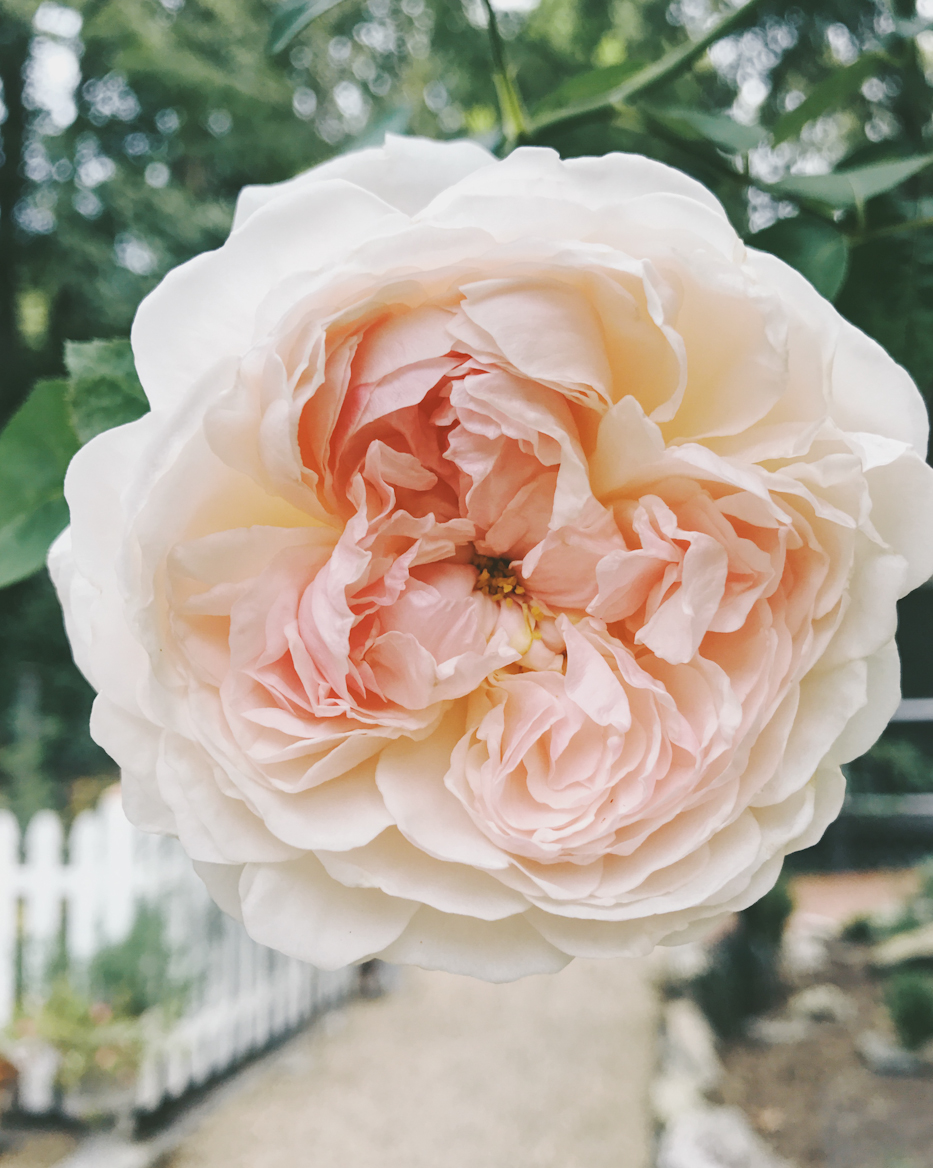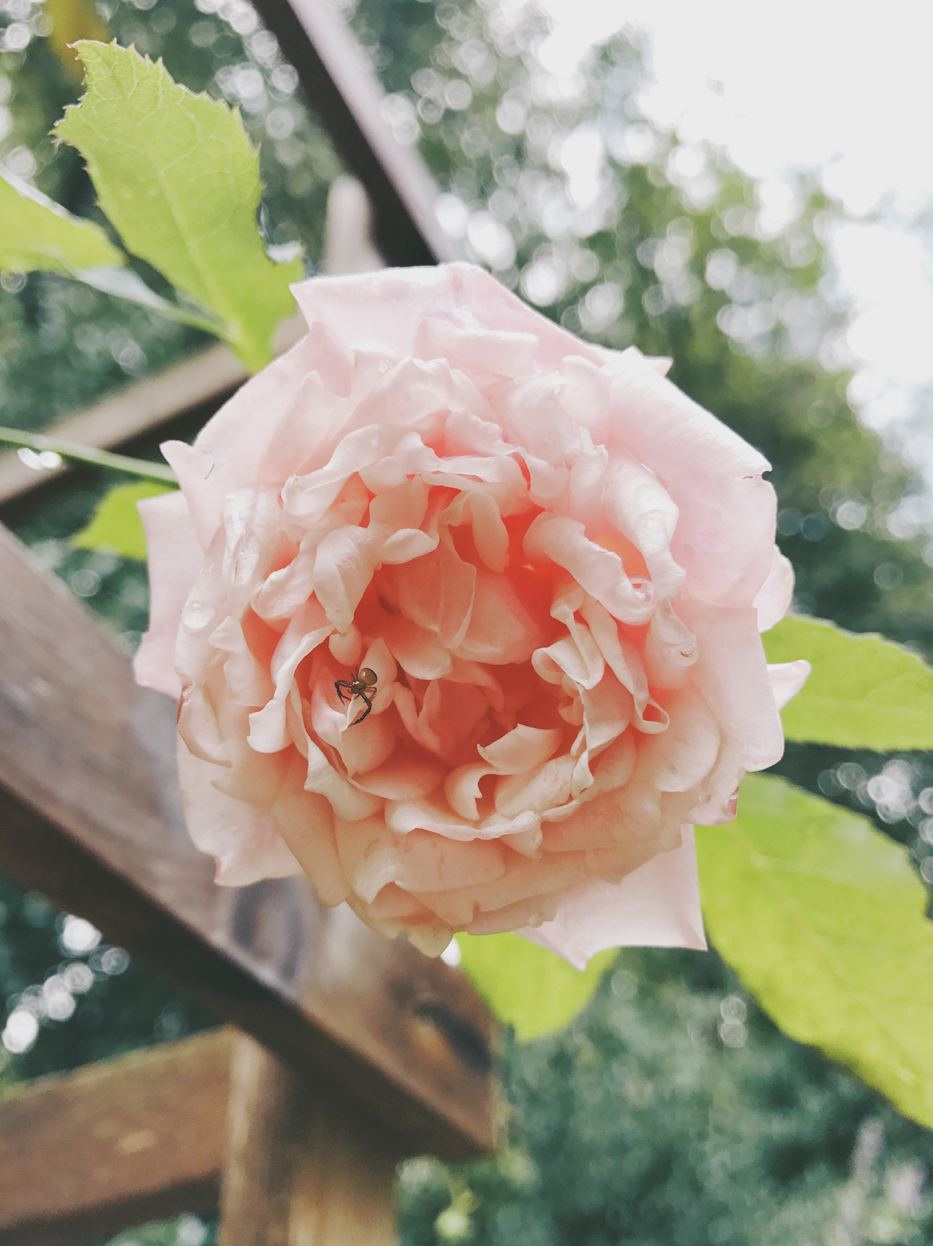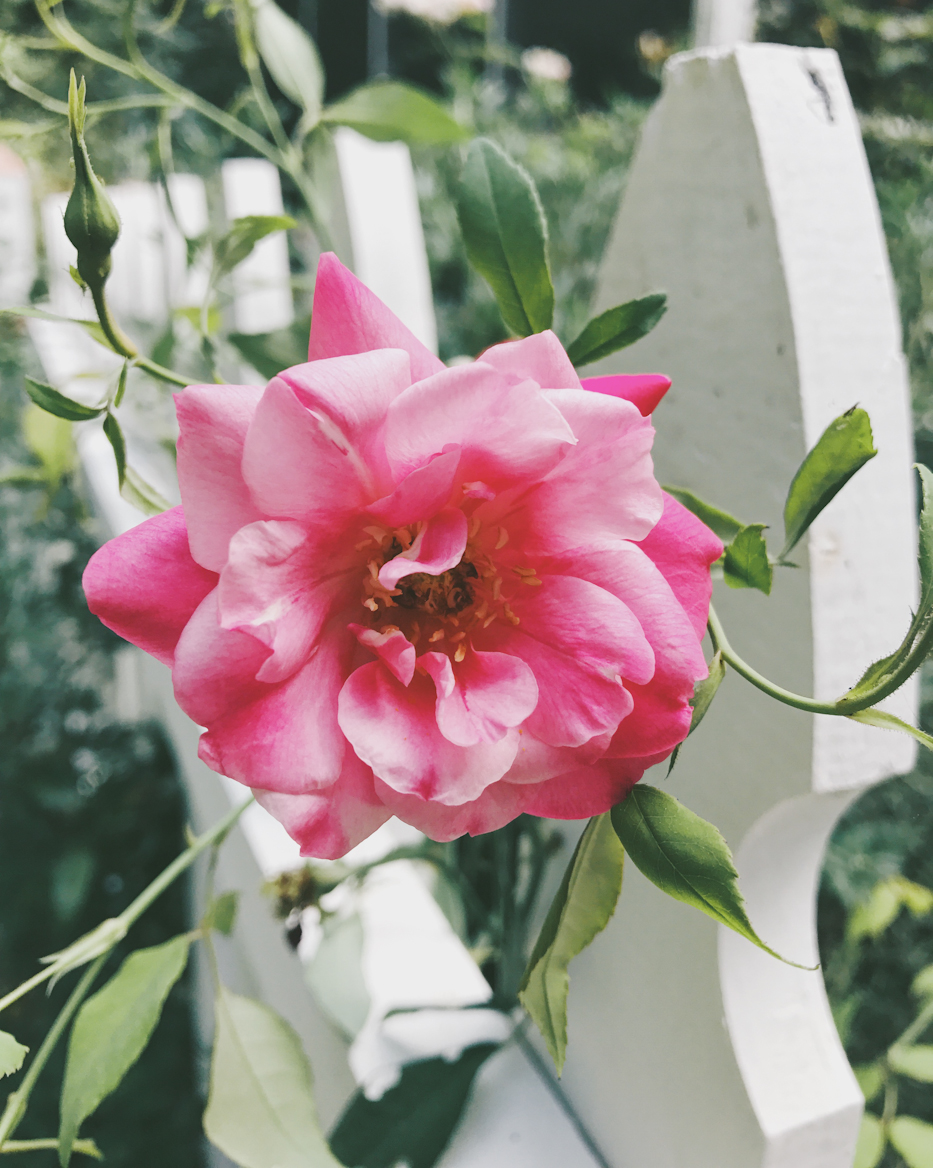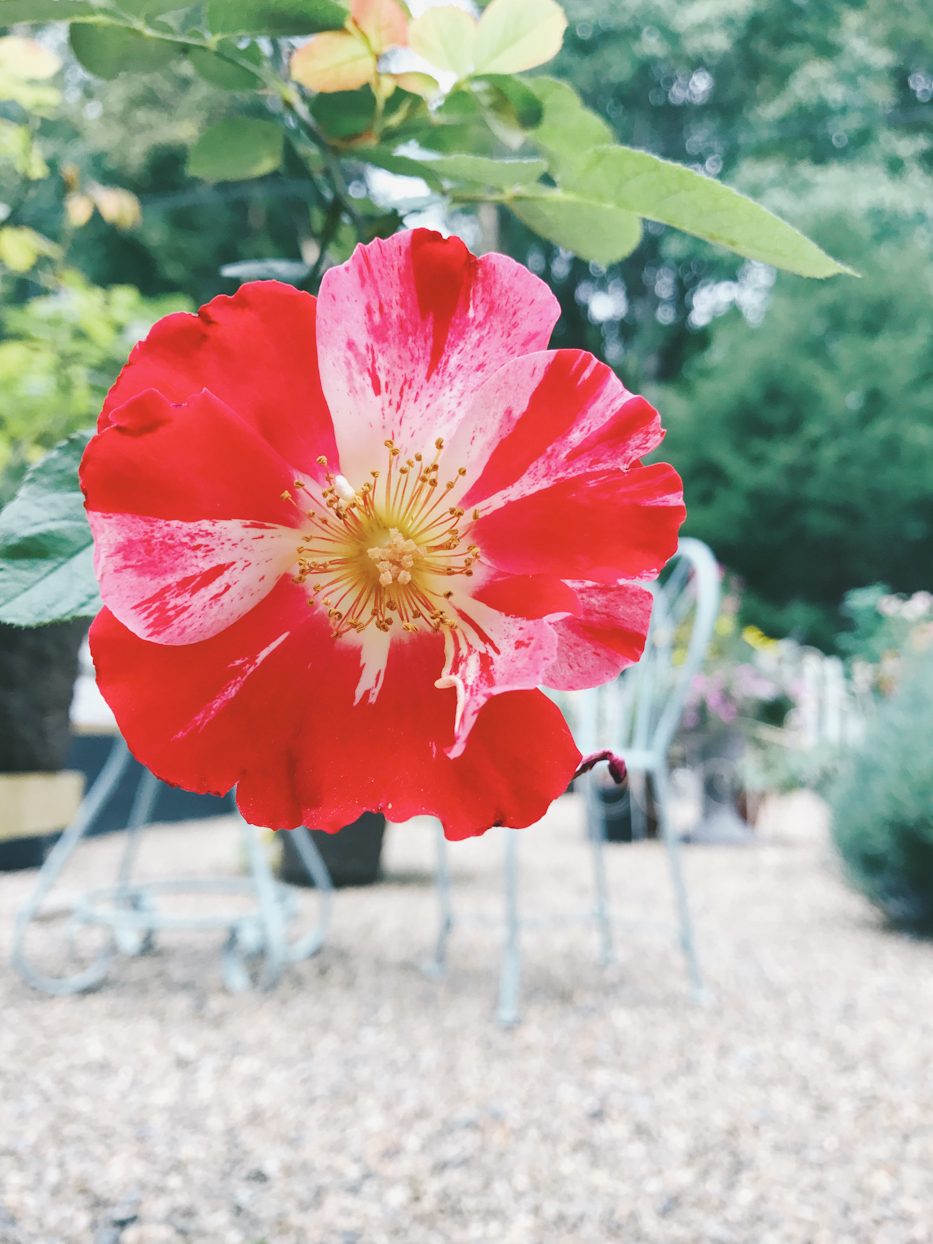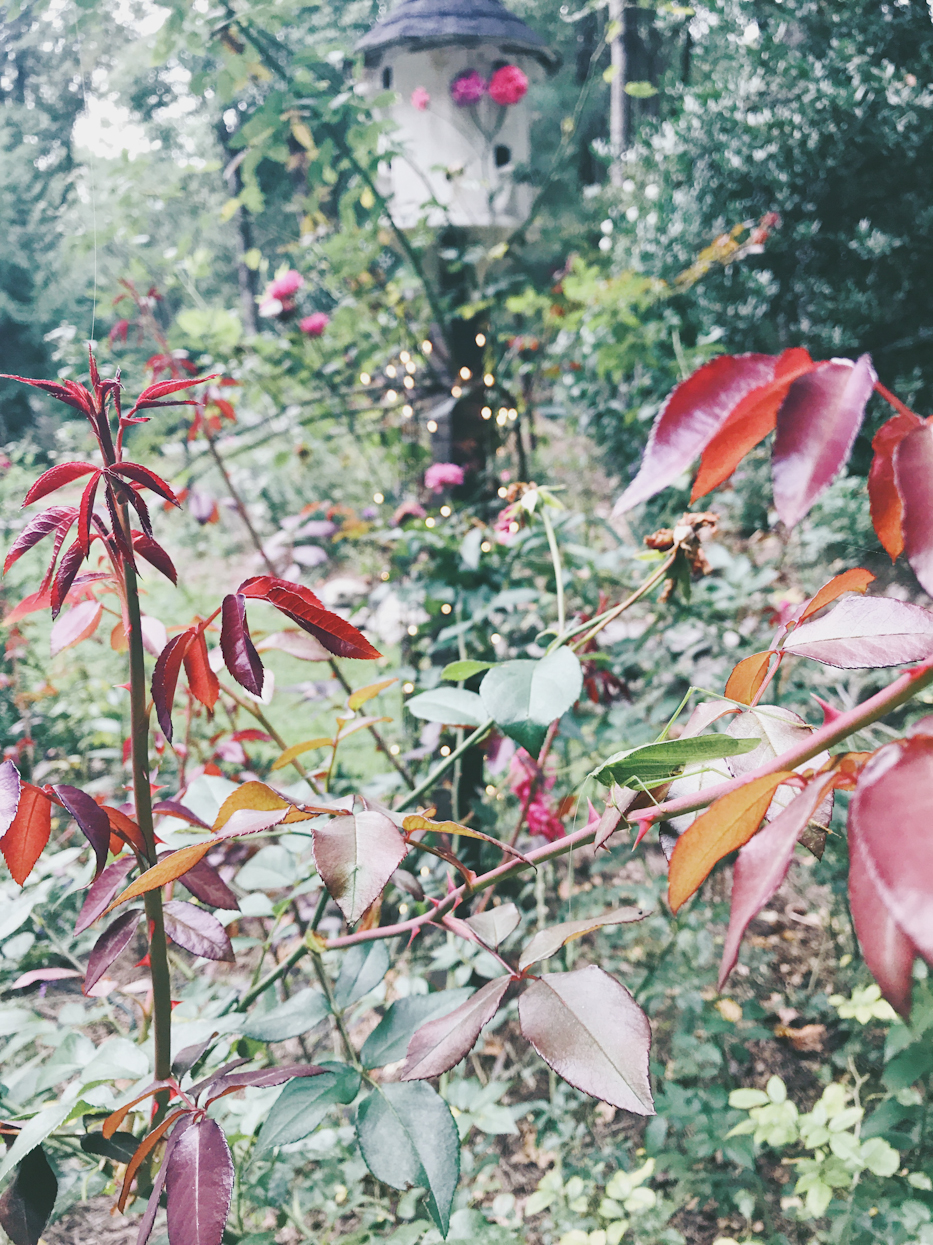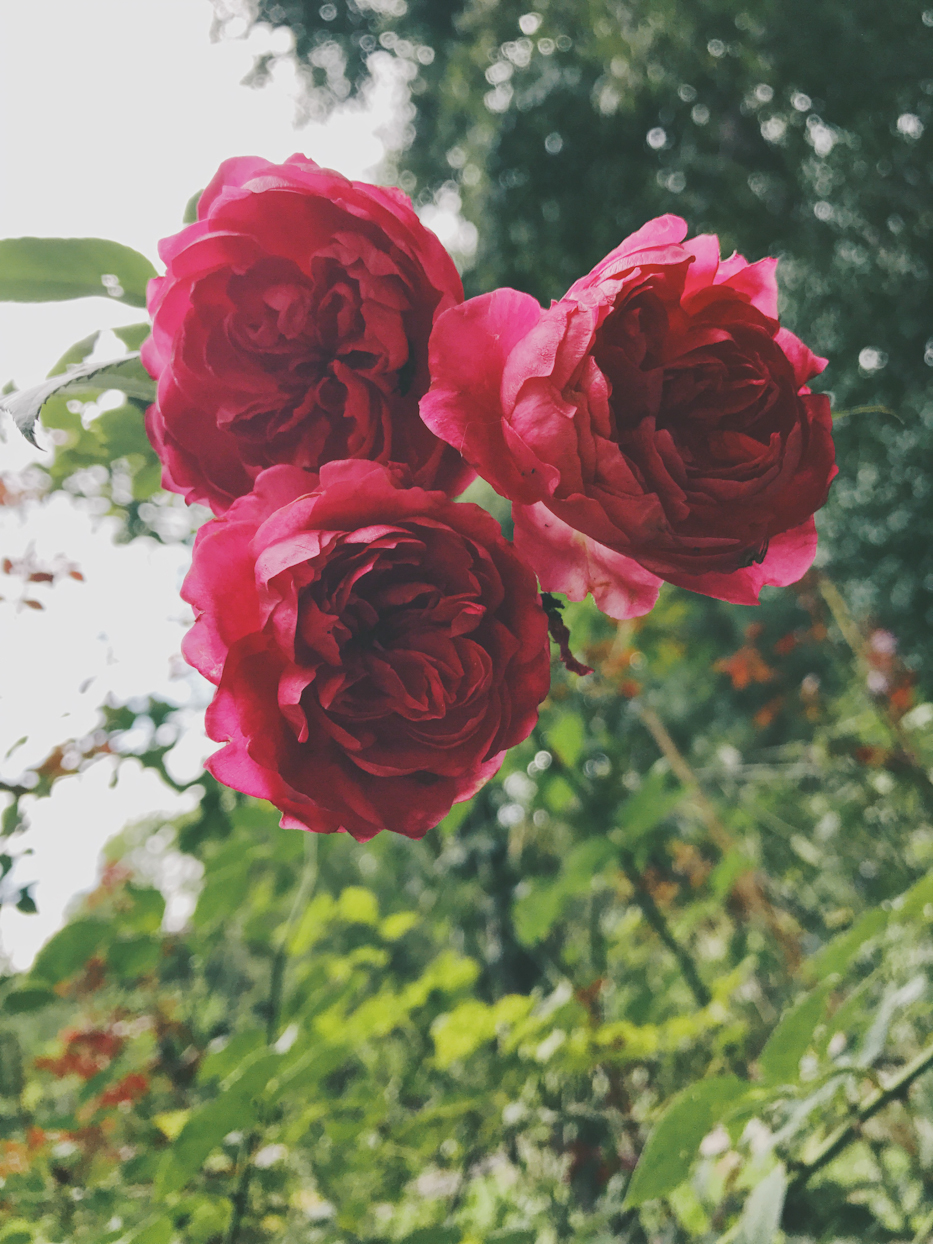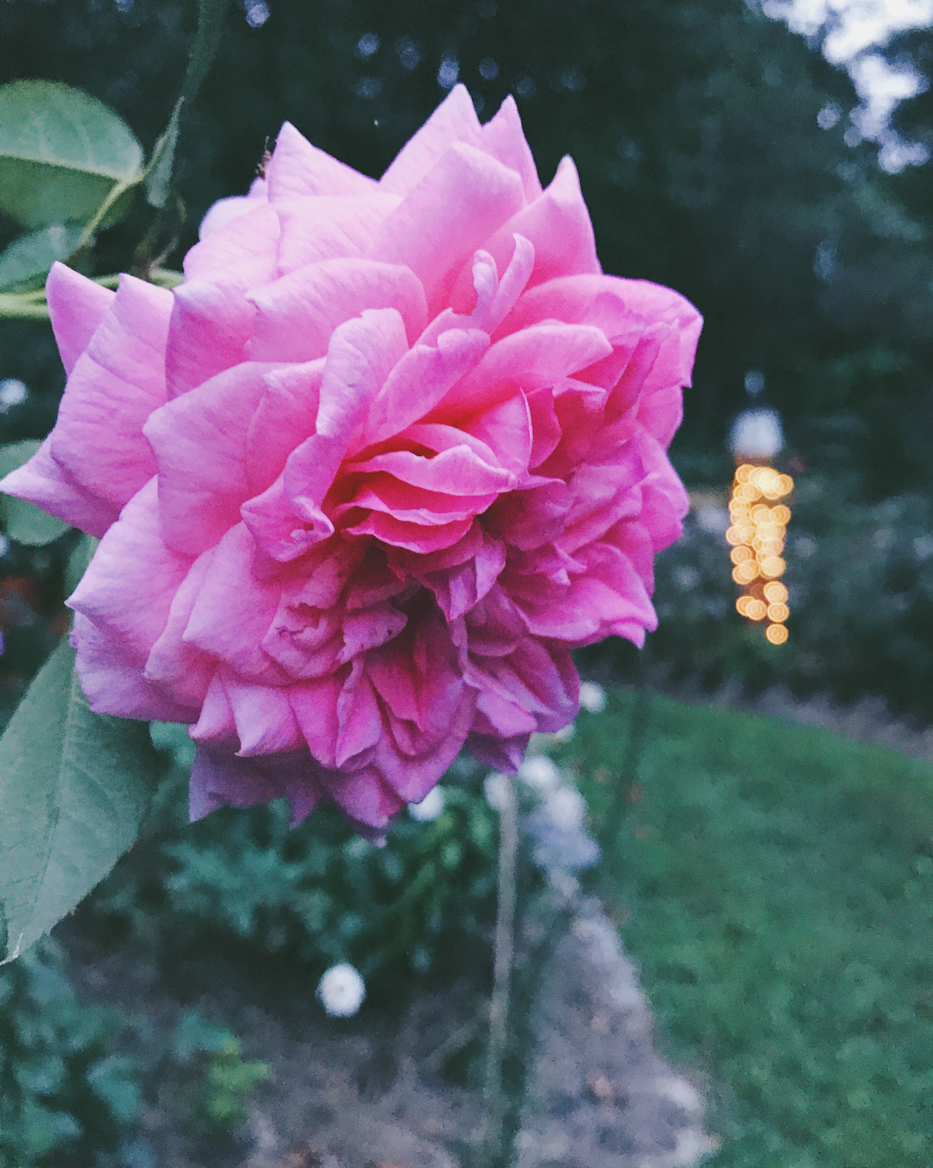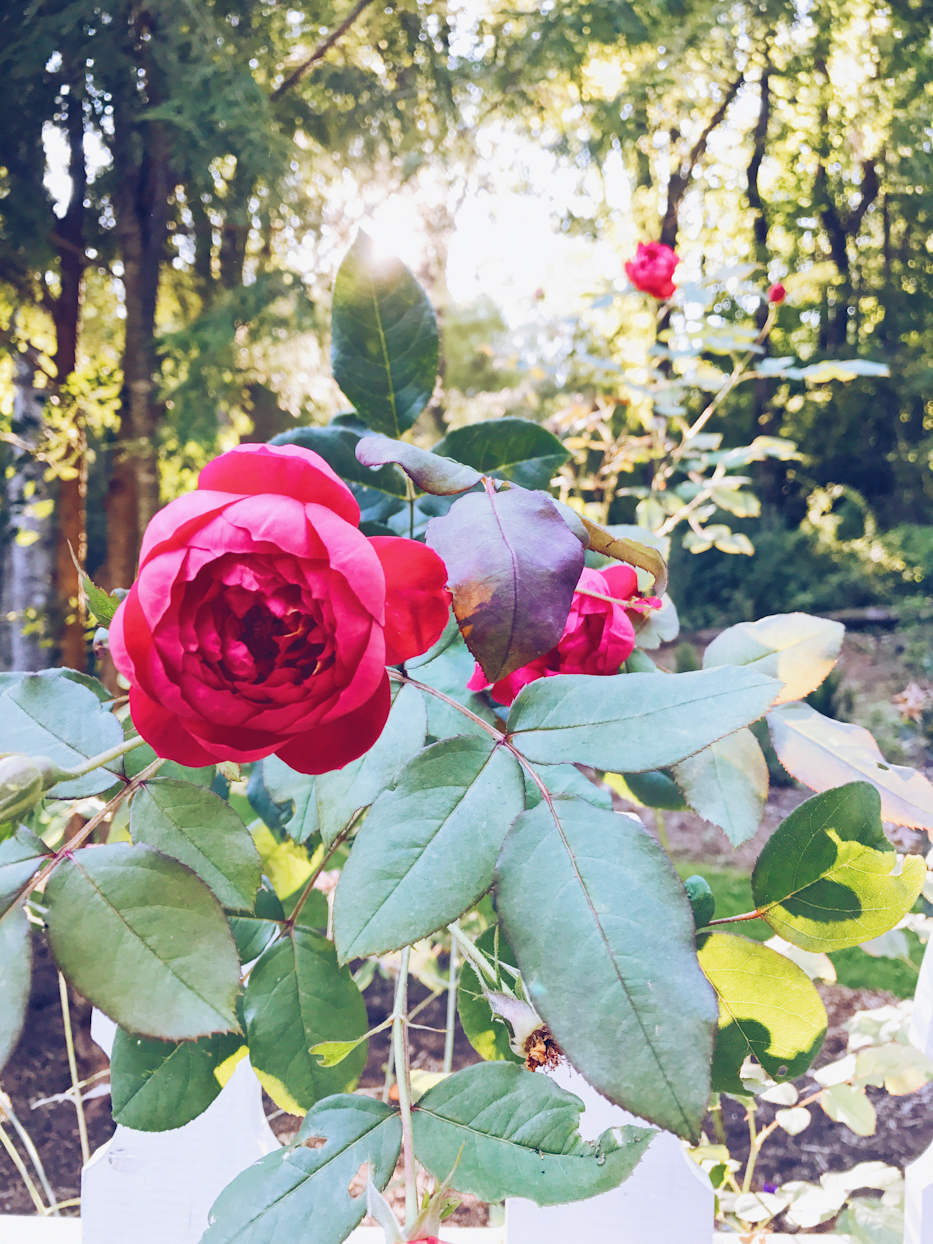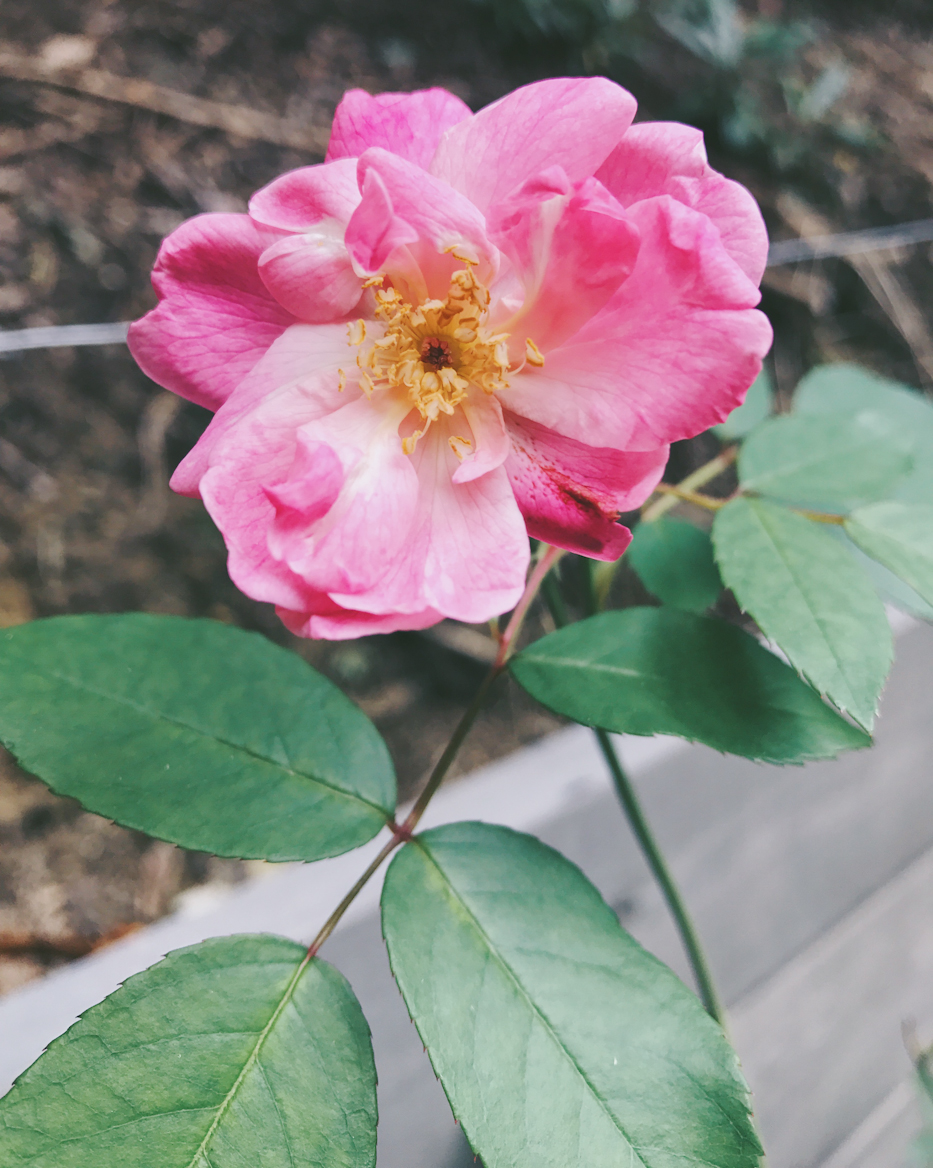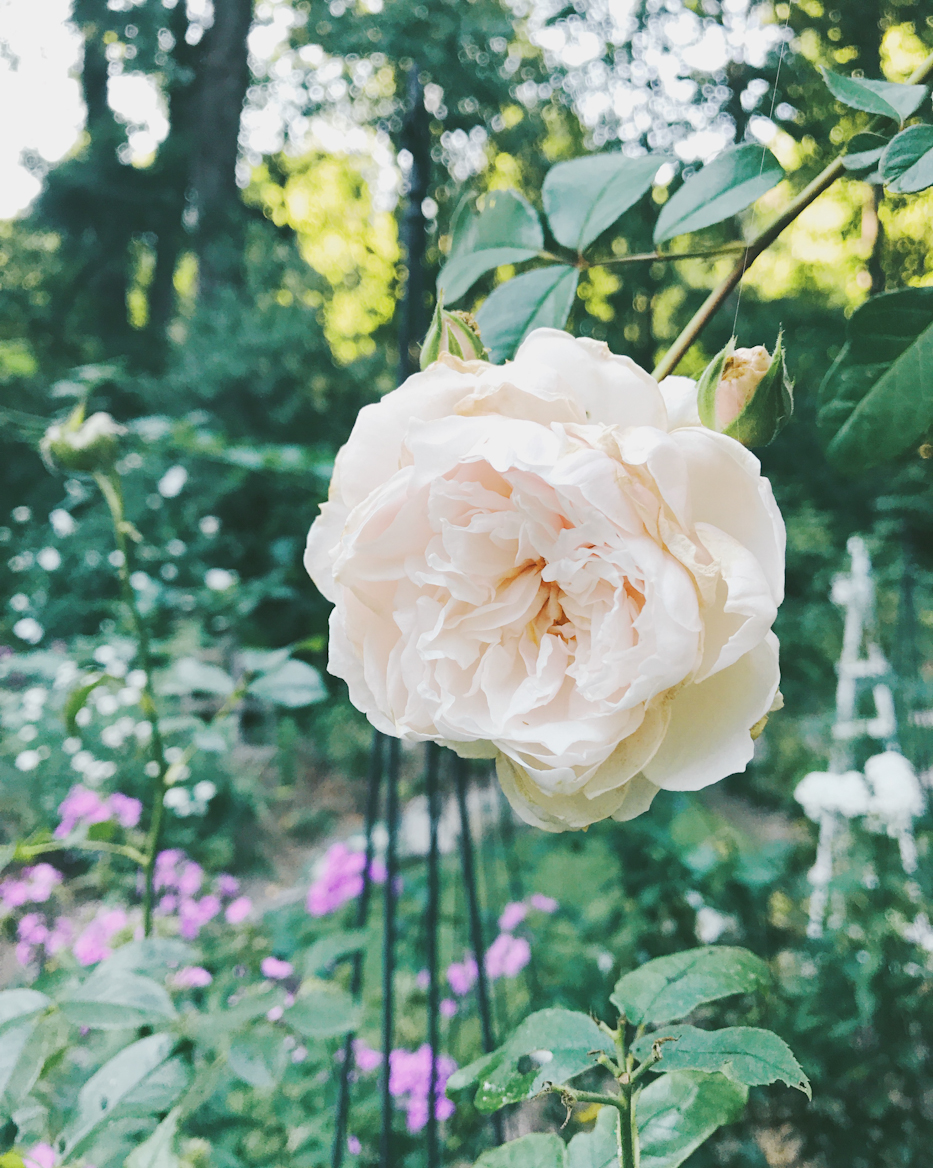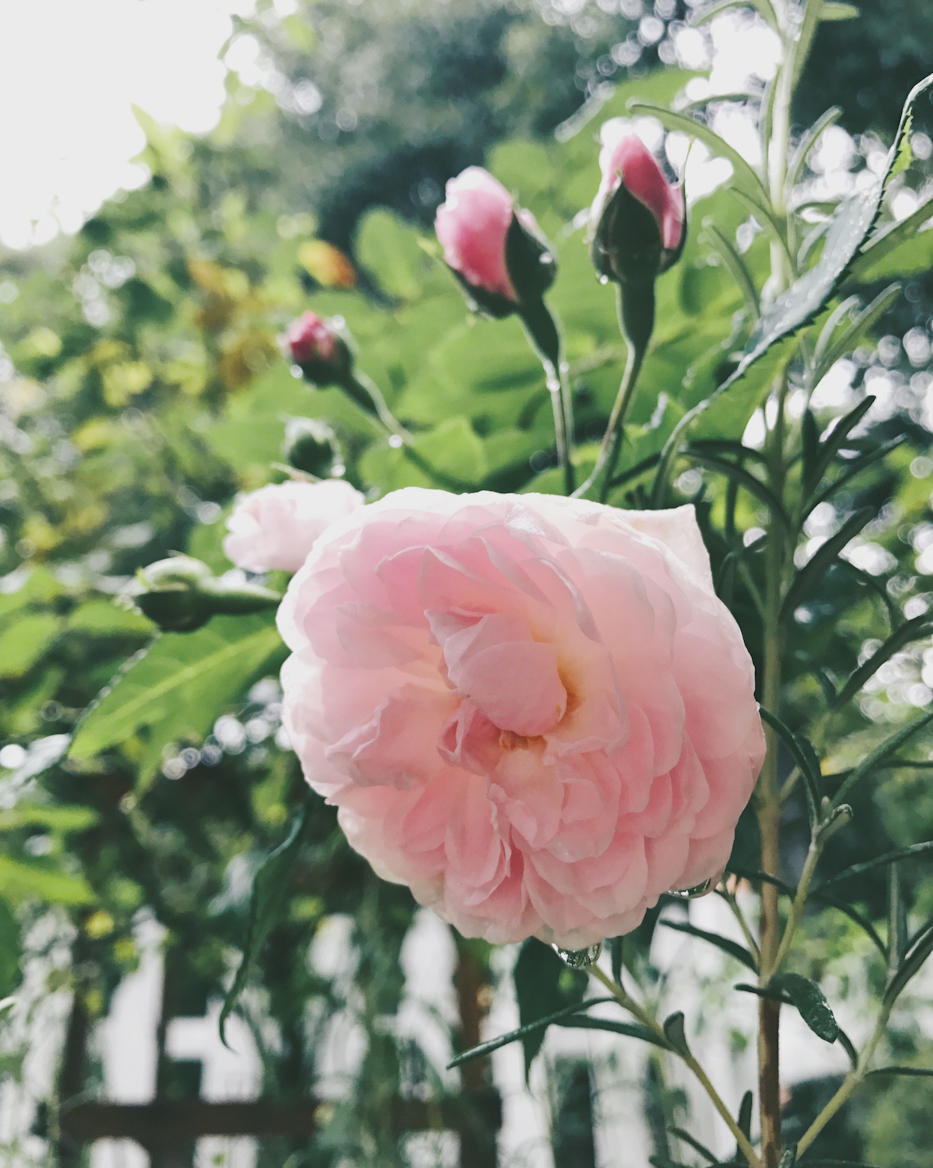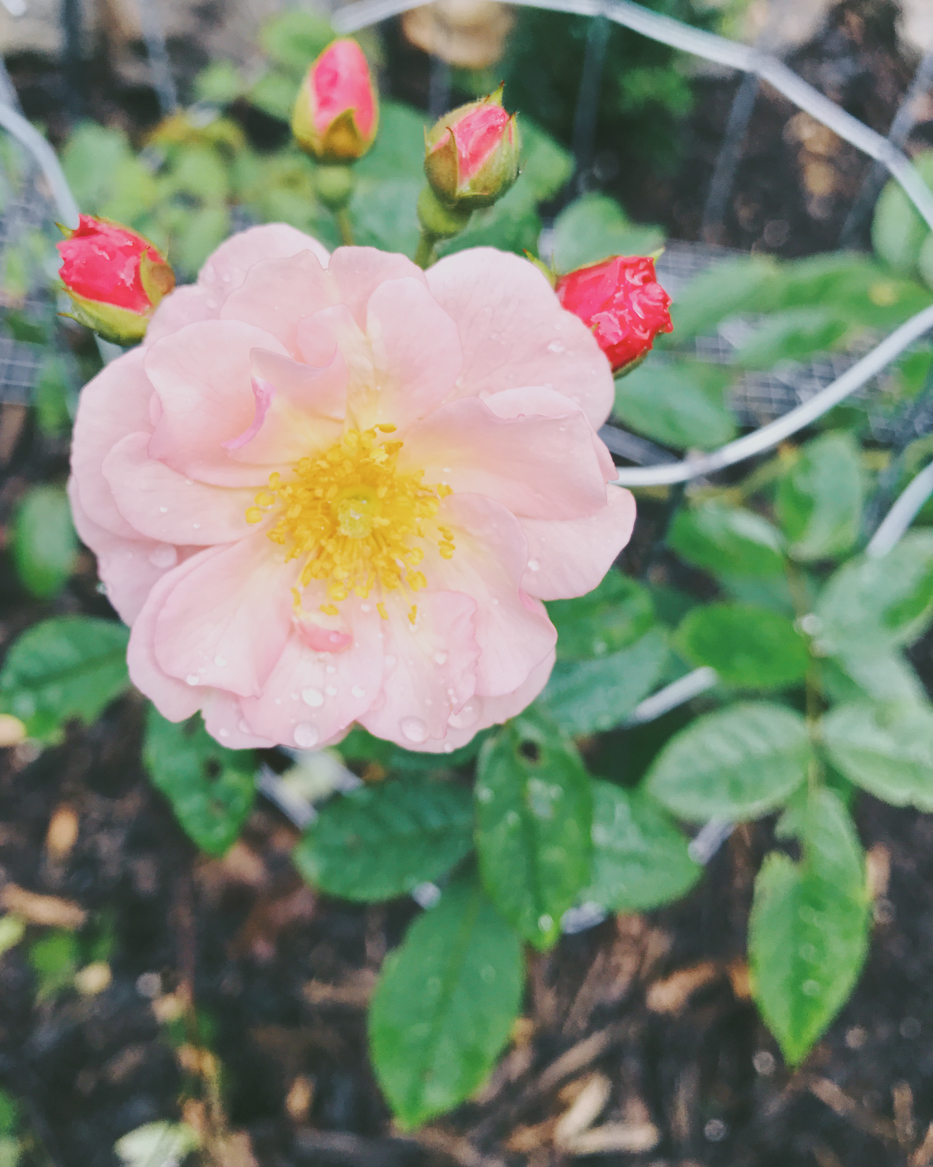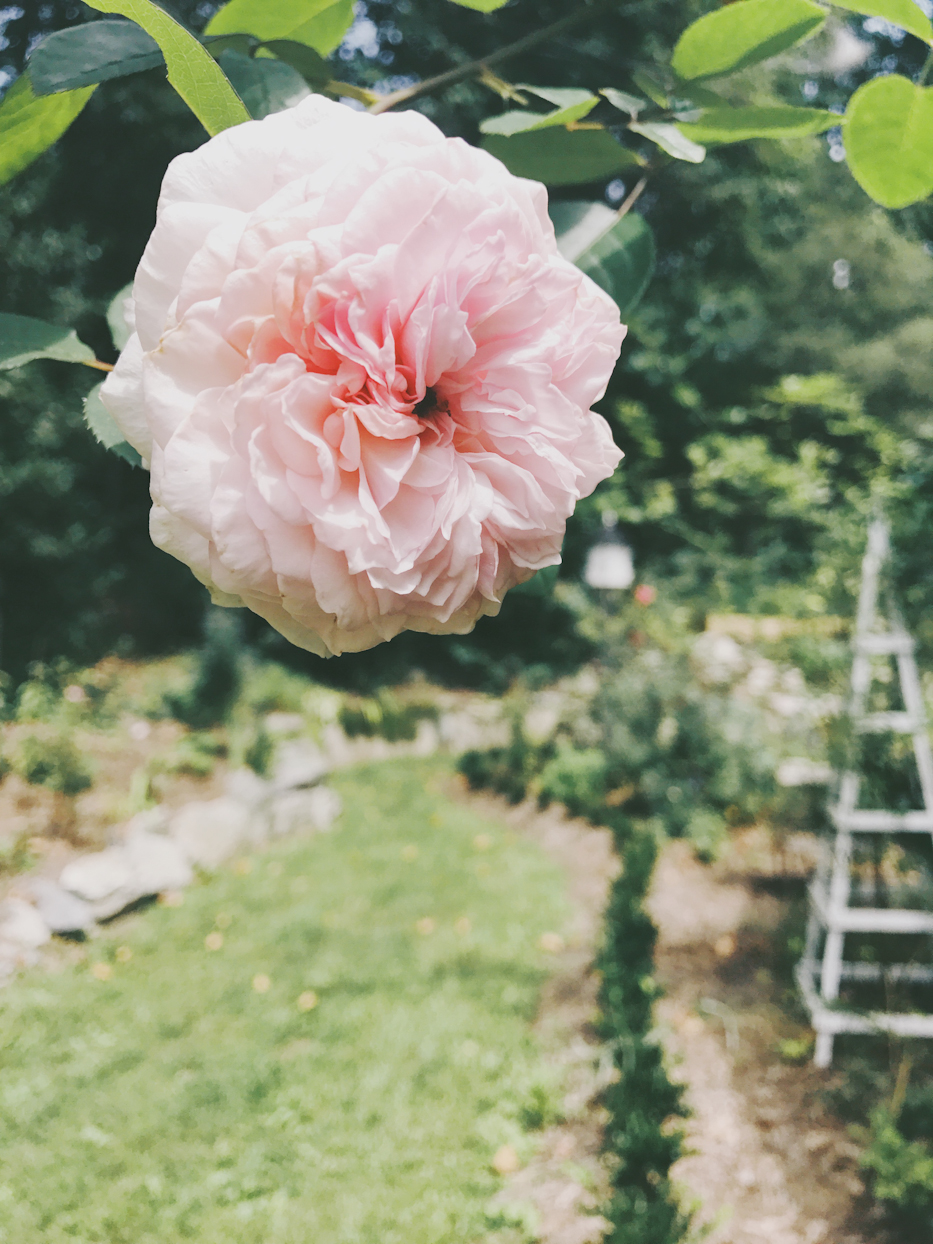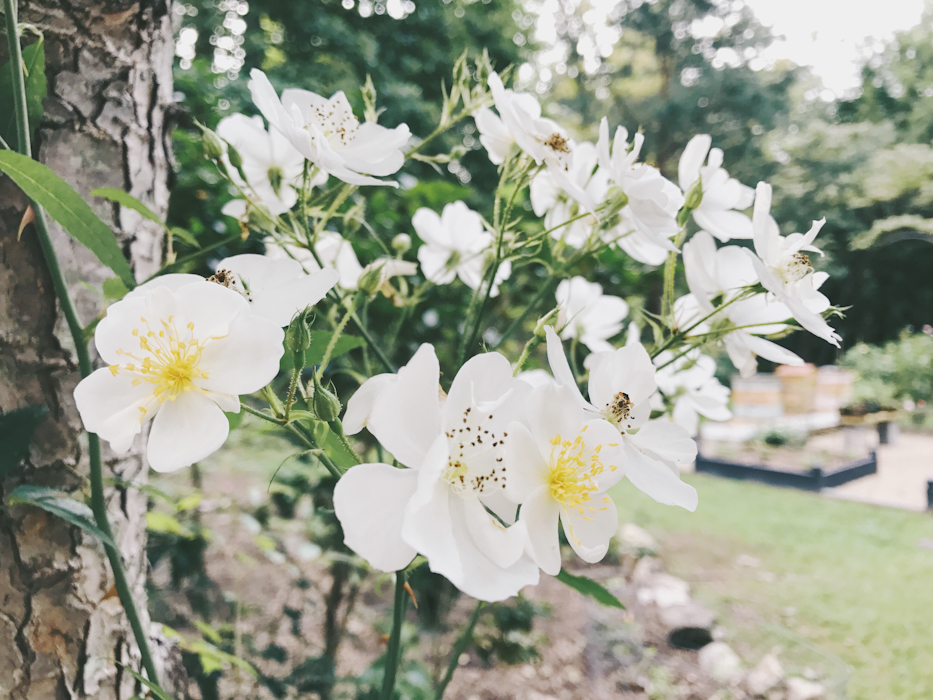 Seen above: Rock & Roll, The Albrighton Rambler, Rhode Island Red, Italian Ice, Lyda Rose, St Swithun, Elie Beauvillain, Red Smith's Parish, Fourth of July, Ivor's Rose, Zaide, Benjamin Britten, Old Blush, The Generous Gardener, Blush Noisette, Betty Prior, Cornelia, James Galway and Darlow's Enigma.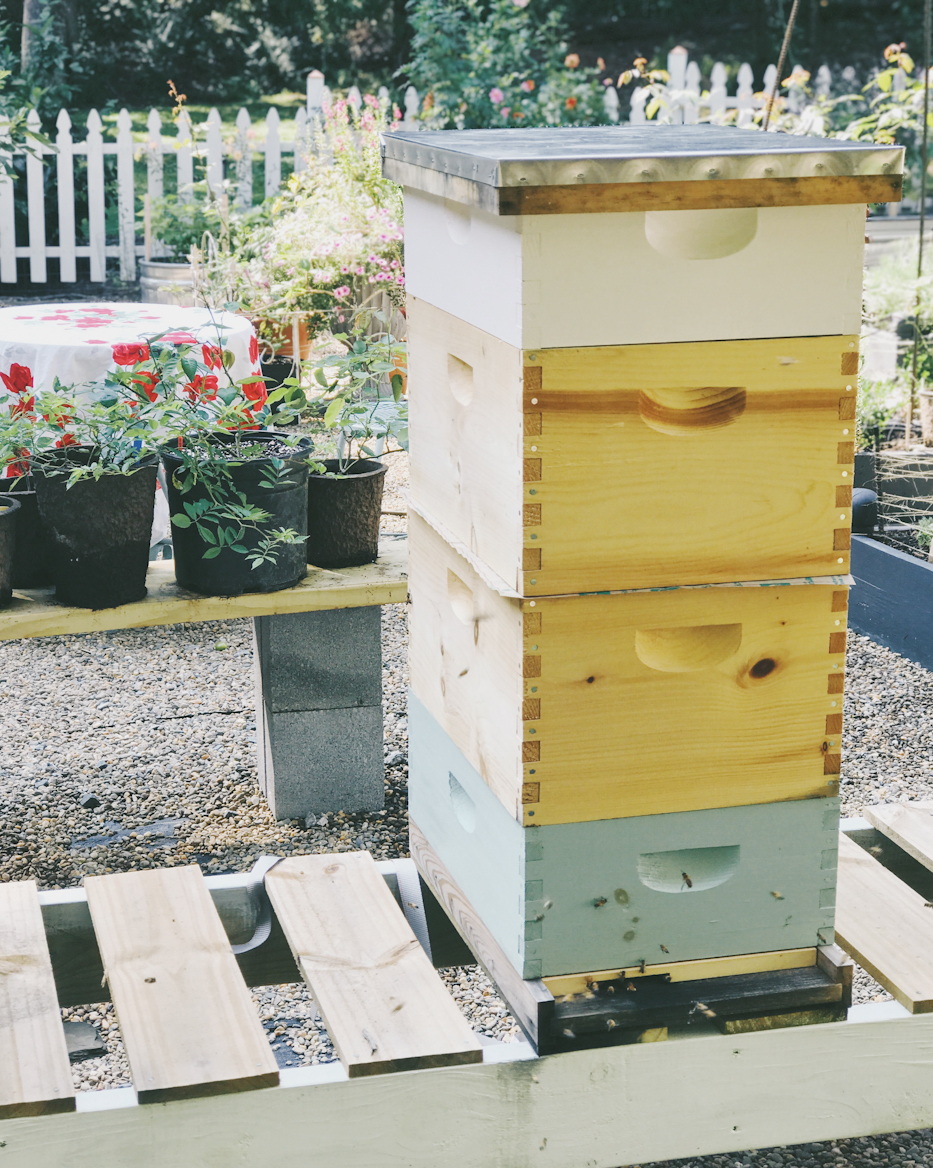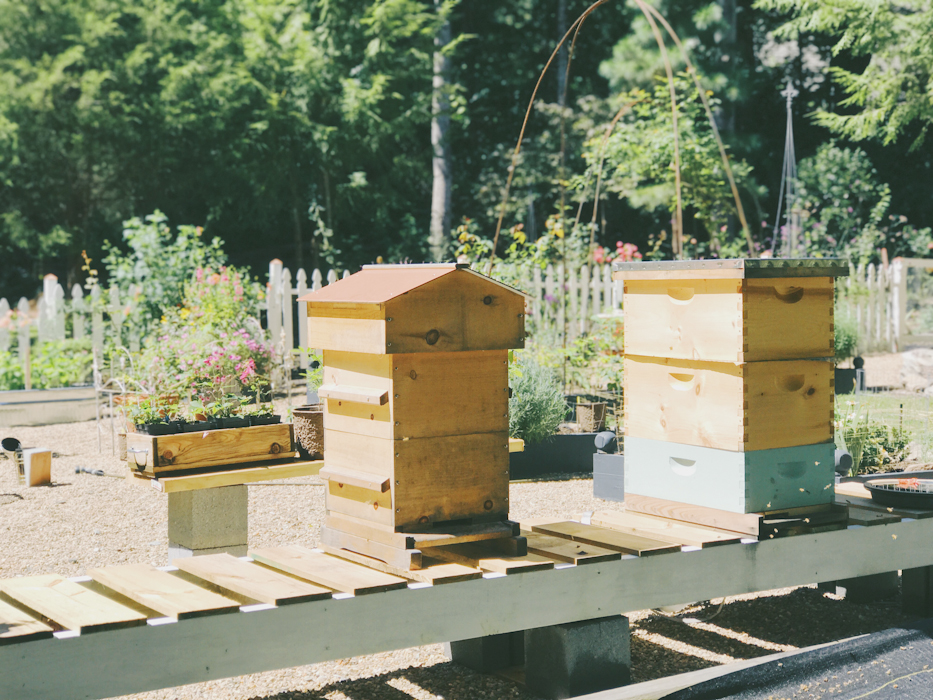 I wanted to also follow up on the pink hive since my last post where I talked about the swarm: After two more inspections of the pink hive following their swarm, it became apparent that they were, in fact, now queenless and the remaining bees were struggling. Having dealt with laying workers in one of our hives this spring and understanding that in most cases it's a death sentence for the colony, we decided to act quickly before that became a problem. We combined the weaker, queenless, pink hive with the stronger, queenright green hive. Not only will this give the pink hive a queen and a thriving colony to blend in with, it will give them a better chance of survival this winter as they not only did not have a queen, their stores were next to nothing. We used the "newspaper method" to combine both hives which was pretty straightforward. We did observe many dead bees being removed from the hive interior several hours after the combo which made me wonder if they got through the paper too quickly (doubtful) or if there was an initial battle with the pink hive foragers. By evening it had quieted down and the next morning all was running smoothly again. I wish I had more photos of the whole process but my focus was on the bees and less on my phone. 😉 The top photo is shortly after combining and the bottom photo was one week later with top feeder box removed. The nearby Warré hive is currently empty.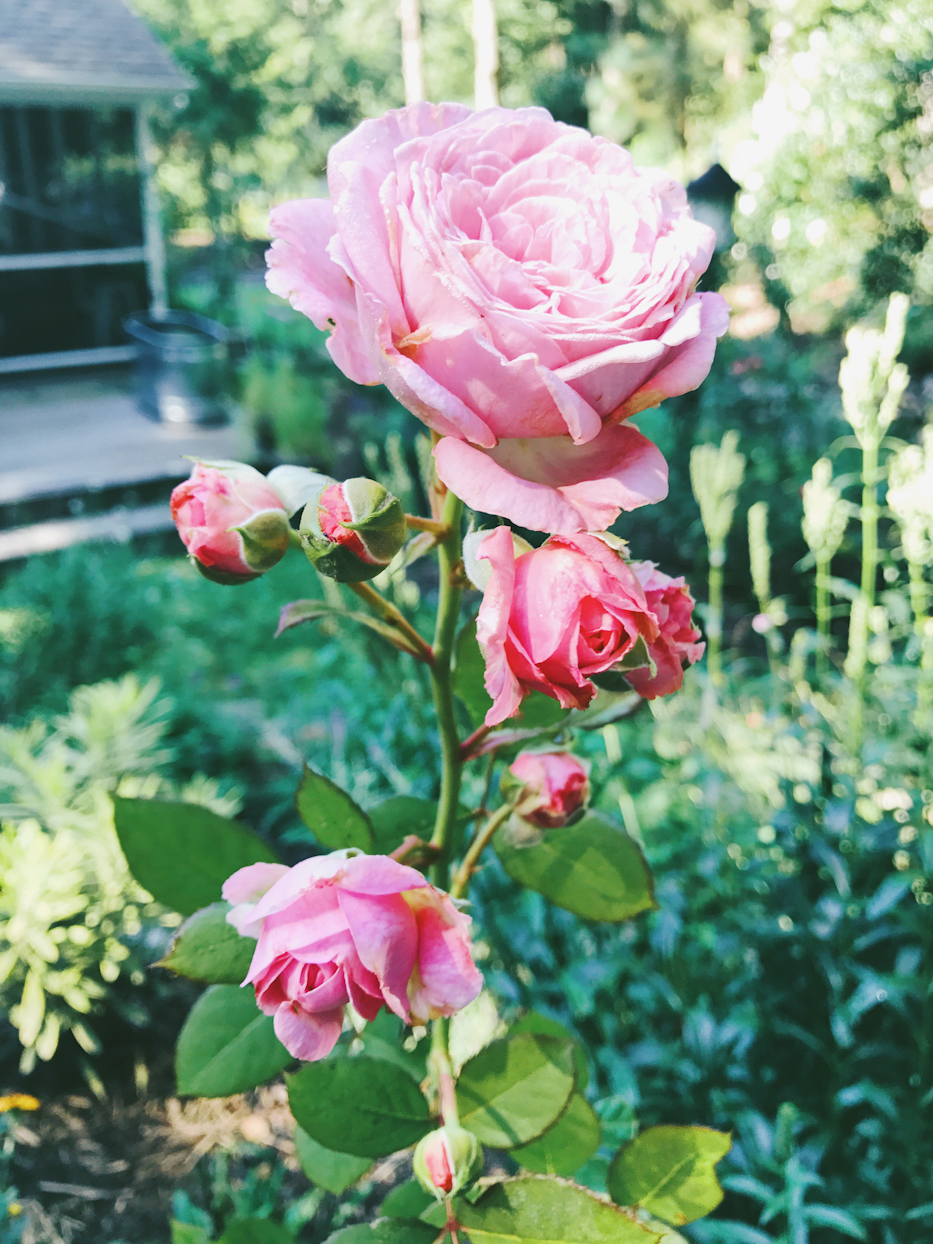 Coming soon is the Biltmore Rose Trials Reception and Awards Ceremony. I will be sharing photos of that in my next post. If you're curious to revisit last year's, check out this post. Until then! (above: Summer Romance)